Katie Laurie claims victory aboard McCaw MVNZ at Spruce Meadows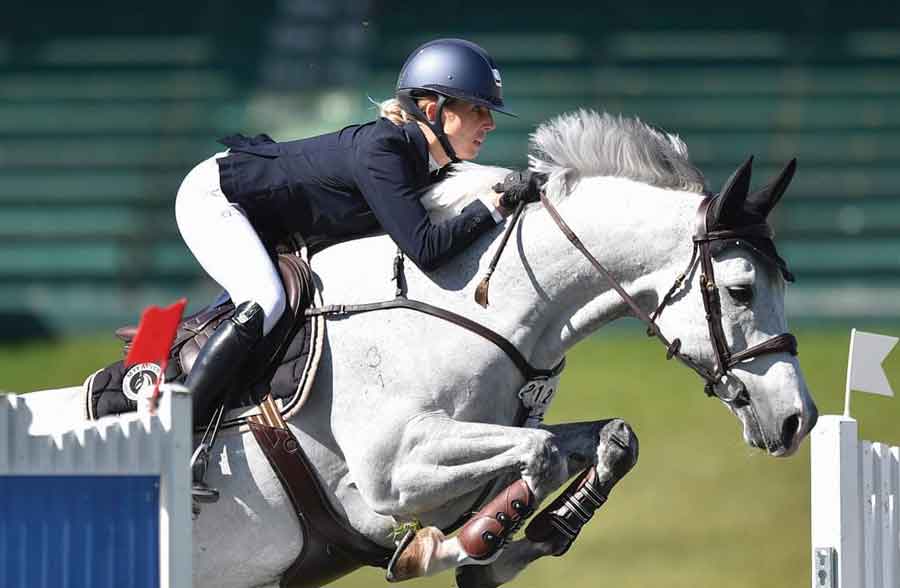 Spruce Meadows
Katie Laurie and McCaw MVNZ. Source: Spruce Meadows
The third day of the Spruce Meadows 'National' CSI5*, presented by Rolex, opened with the aptly named ATCO Challenge on the International Ring. Out of the twenty-two horse/rider combinations that started in today's competition, only 6 advanced to the jump-off.
Advertisement


The course, designed by FEI course designer Anthony D'Ambrosio (USA), featured 11 obstacles (13 jumping efforts) and a time allowed of 73 seconds. It proved to be a trickier track than the courses of the previous two days, with D'Ambrosio beginning to slowly turn up the heat as we entered the third day of the tournament. The ATCO Challenge was also the first course of the week to feature the open water obstacle, though D'Ambrosio utilized the smaller of the two open water features available to him in the International Ring.
Notable names in the jump-off included Tiffany Foster (CAN) and former world #1 ranked rider Kent Farrington (USA), though in the end it was Australian Olympian Katie Laurie who claimed first place with a fast jump-off time of 39.68 seconds. Foster came in a close second with a time of 40.09 seconds, and Farrington in third with 40.56 seconds. 
This was Laurie's first ever win in the International Ring, leaving her with a taste of what a victory in this historic ring feels like and excitement for what the remainder of the September Series has in store for her and her horses.
Advertisement


View Comments