Lots of love for Waratah Showjumping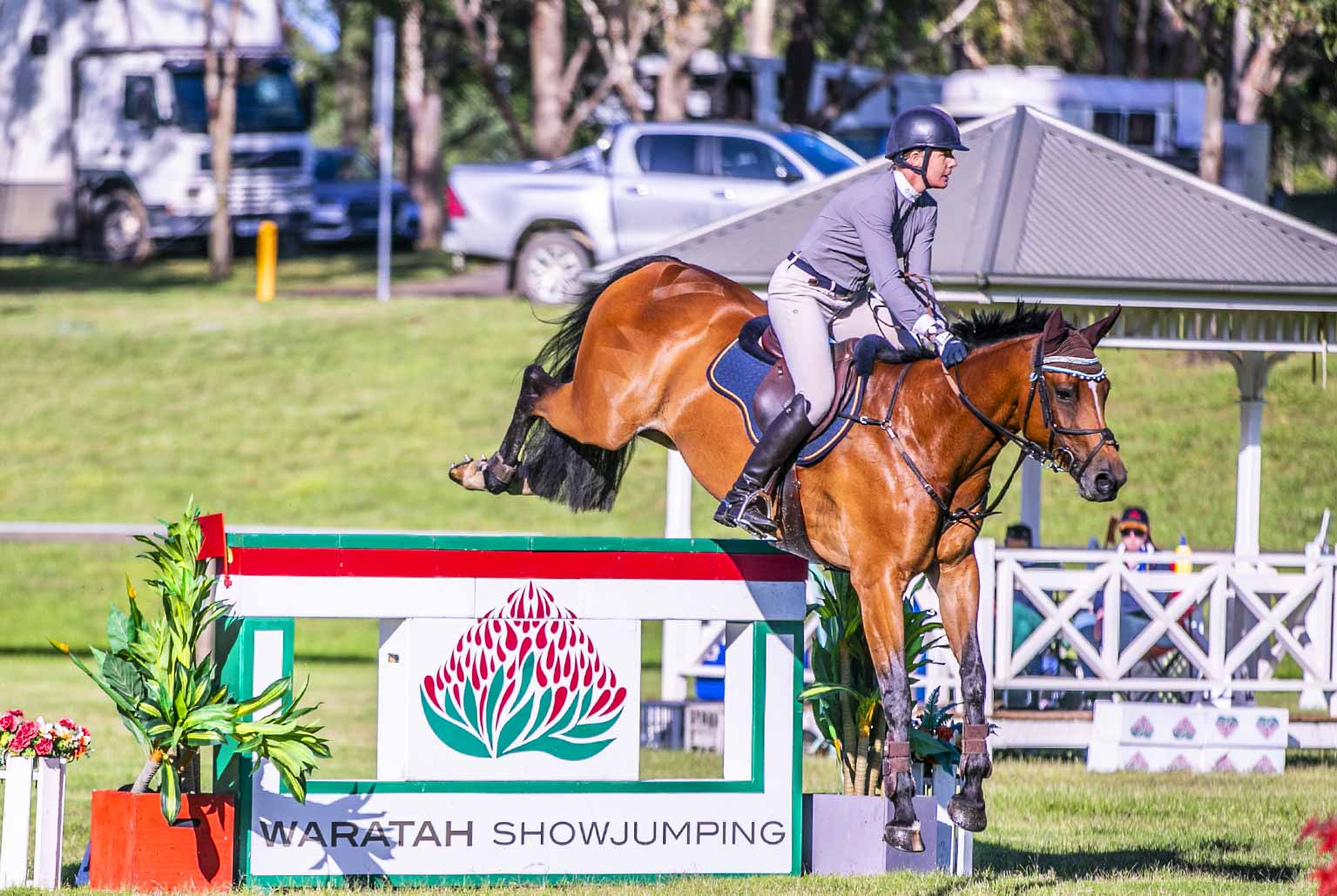 Australian Jumping
Above: Amanda Madigan and Diamond B Vivienne
After so much rain yesterday it was a great relief to wake up today to the most beautiful morning. The grass arenas at Sydney Equestrian Centre (SIEC) held up incredibly well and for the competitors that chose to 'stick it out' they were rewarded with perfect conditions for jumping with a wonderful surface, a slight cool breeze and bright blue skies.
Advertisement


The day kicked off with the 1.30 – 1.35m class – an addition to the program to provide an alternative to the Grand Prix which unfortunately had to be cancelled due to the conditions yesterday. With only three competitors, it was a small class but still required a jump-off and in the end it was Amanda Madigan and Diamond B Vivienne who prevailed with their usual style to take the win.
In the Futurity, Madeline Sinderberry was the star, taking out the class with Keilor Bamboo and second with Balentino. Lucie Aldridge and her lovely gelding Ollie Olae took out the Young Rider in magnificent style and Lucy Locke won the Junior on Diamont, with Jessica Galea and her wonderful mare Checka giving it a red hot crack to take second.
Advertisement

A great effort was put in by everyone to make this show happen and keep going, especially by the unstoppable Edwena Mitchell, the judges, the course designers Mark Atkins and Jamie Kermond and the rest of the crew. We look forward to the next time we all get together for Waratah Showjumping.
RING 1
CLASS 13A: Chatham Park – Futurity – 1.30-1.35m
The three placings in this class were:
| | | |
| --- | --- | --- |
| PLACE | RIDER | HORSE |
| 1st | Madeline Sinderberry | Keilor Bamboo |
| 2nd | Madeline Sinderberry | Balentino |
| 3rd | Rhys Stones | Othello MVNZ |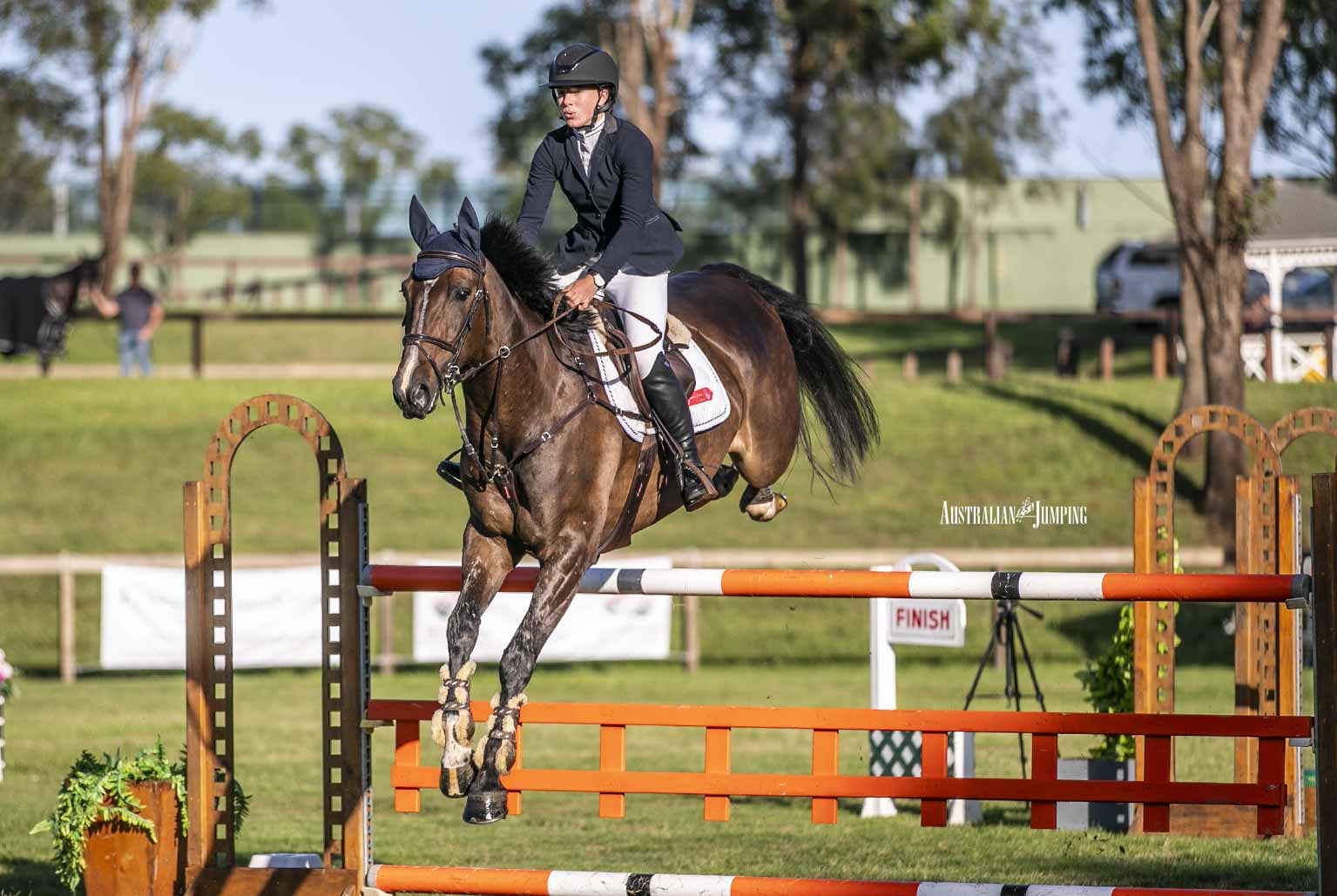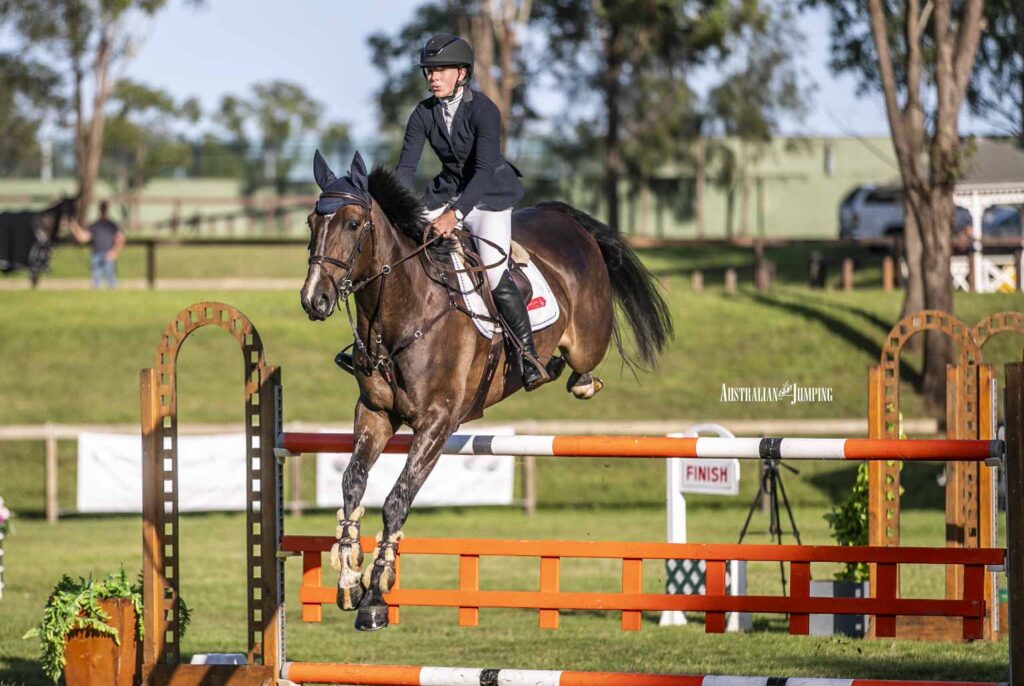 Madeline Sinderberry and Keilor Bamboo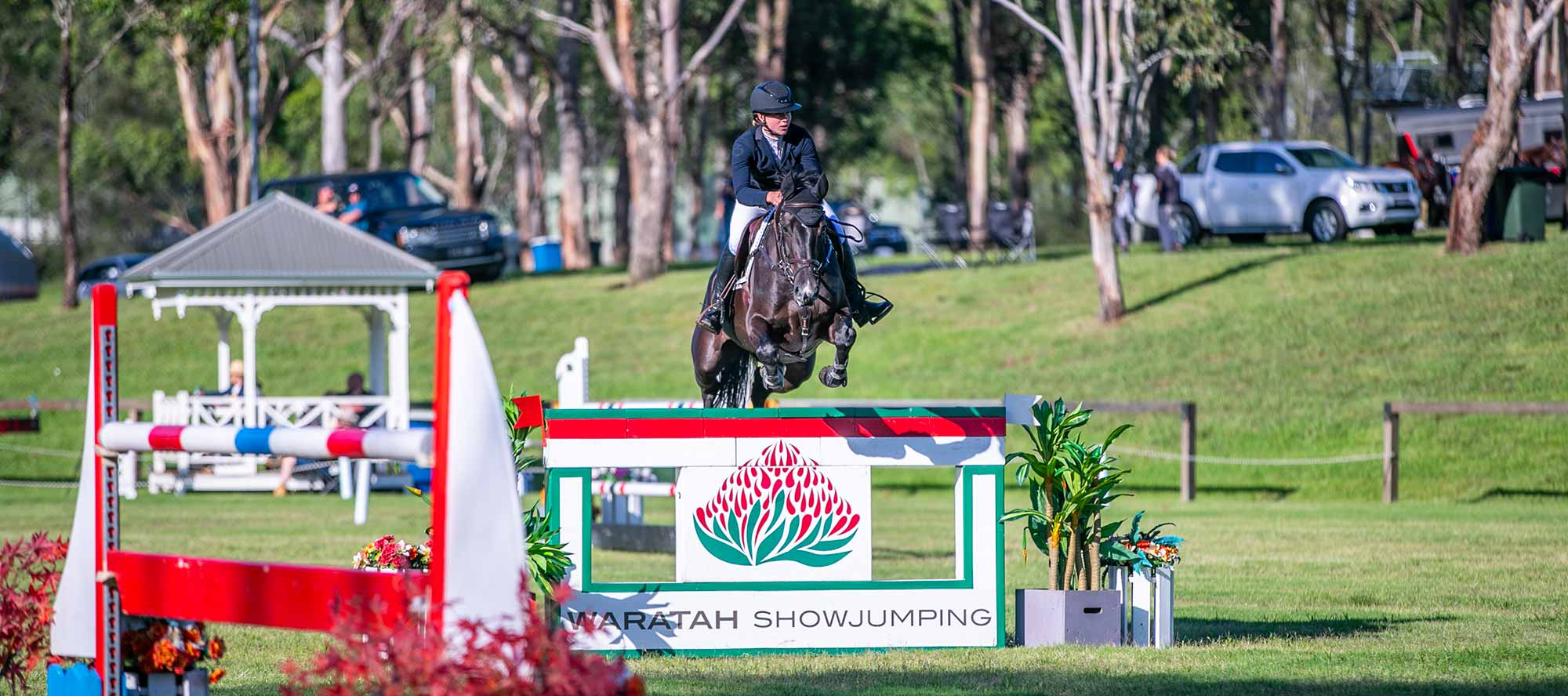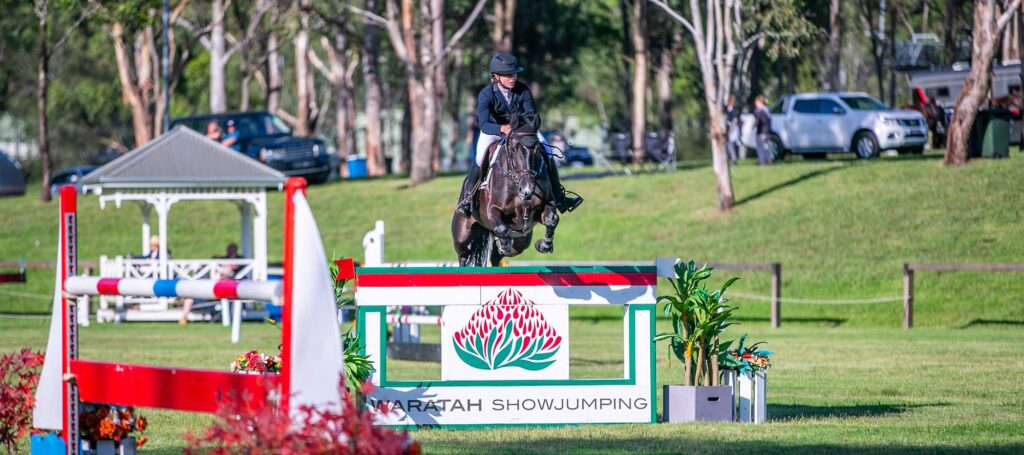 Madeline Sinderberry and Balentino
CLASS 13B: Young Rider – 1.30-1.35m
The two placings in this class were:
| | | |
| --- | --- | --- |
| PLACE | RIDER | HORSE |
| 1st | Lucie Aldridge | Ollie Olae |
| 2nd | Charlie Richardson | Mavrick |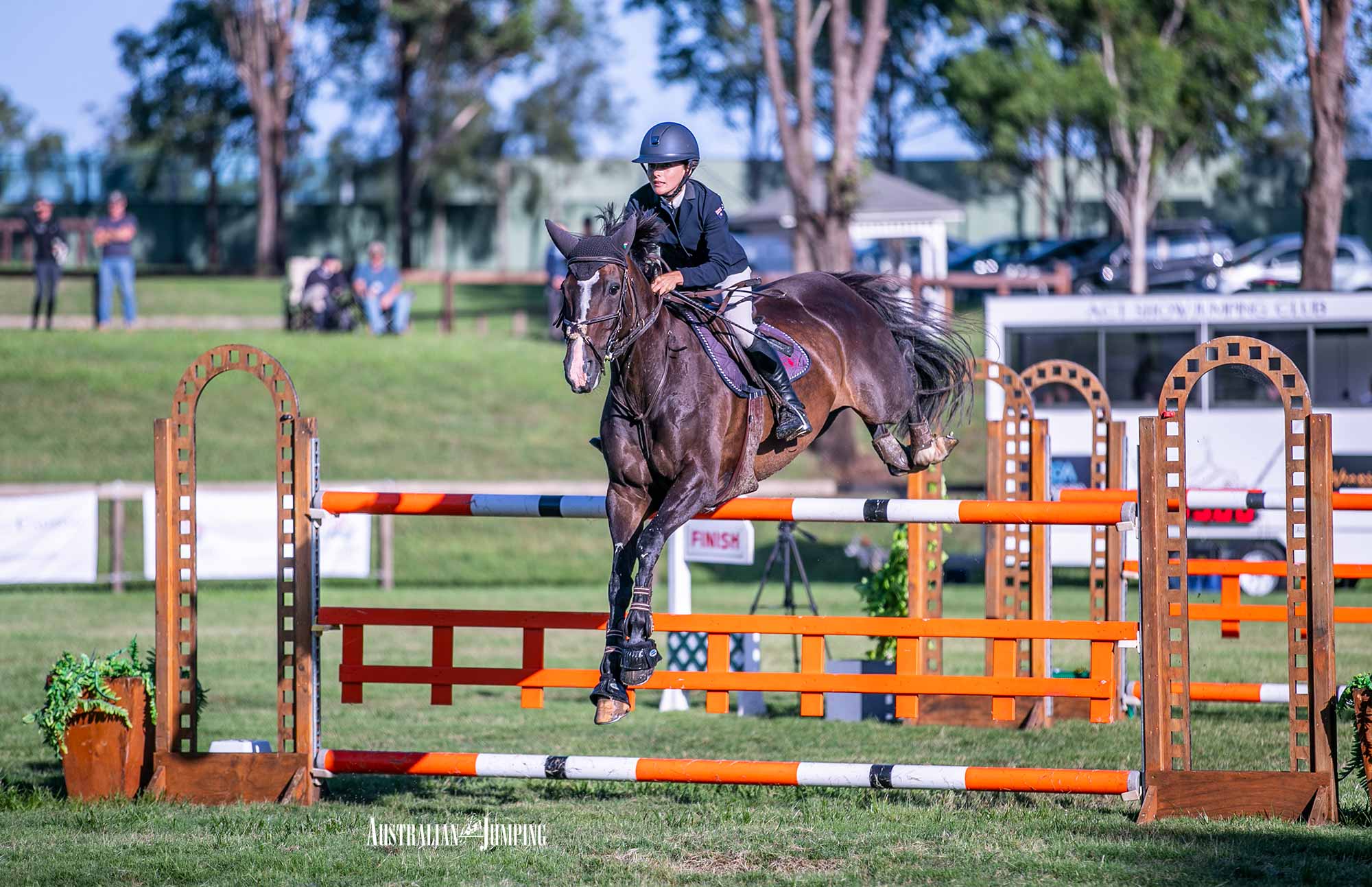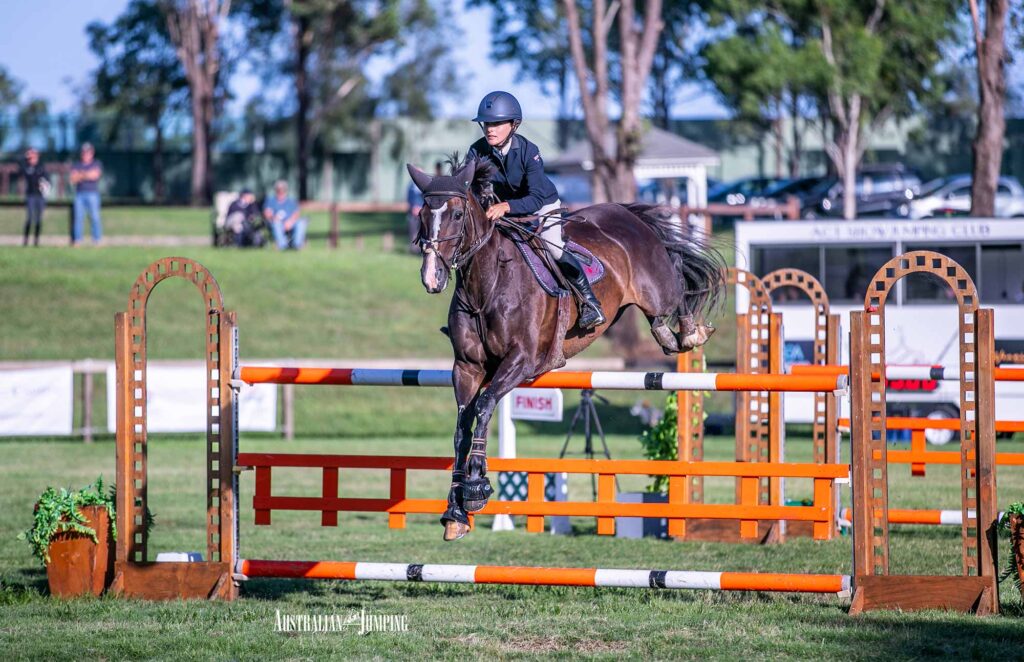 Lucie Aldridge and Ollie Olae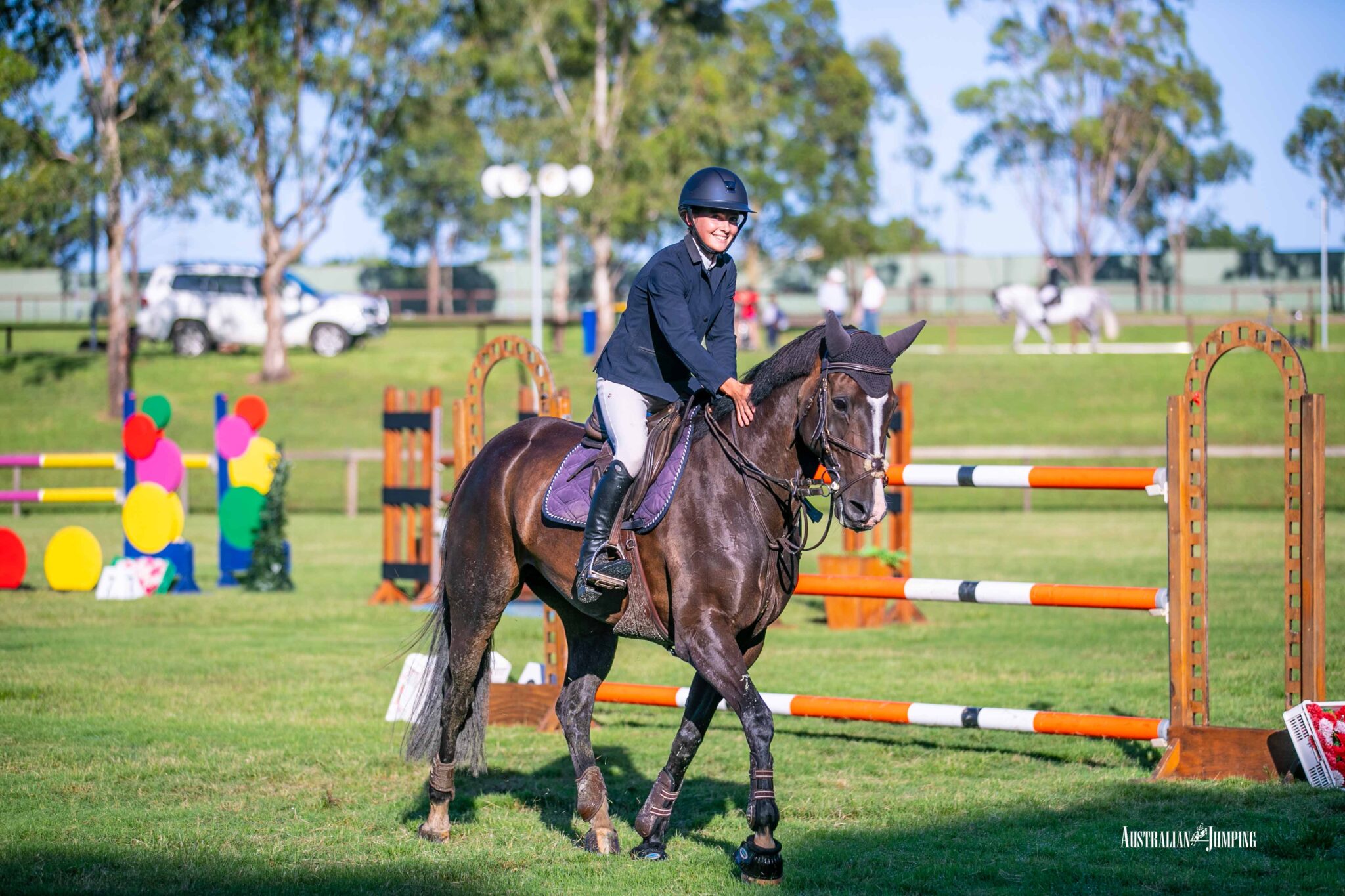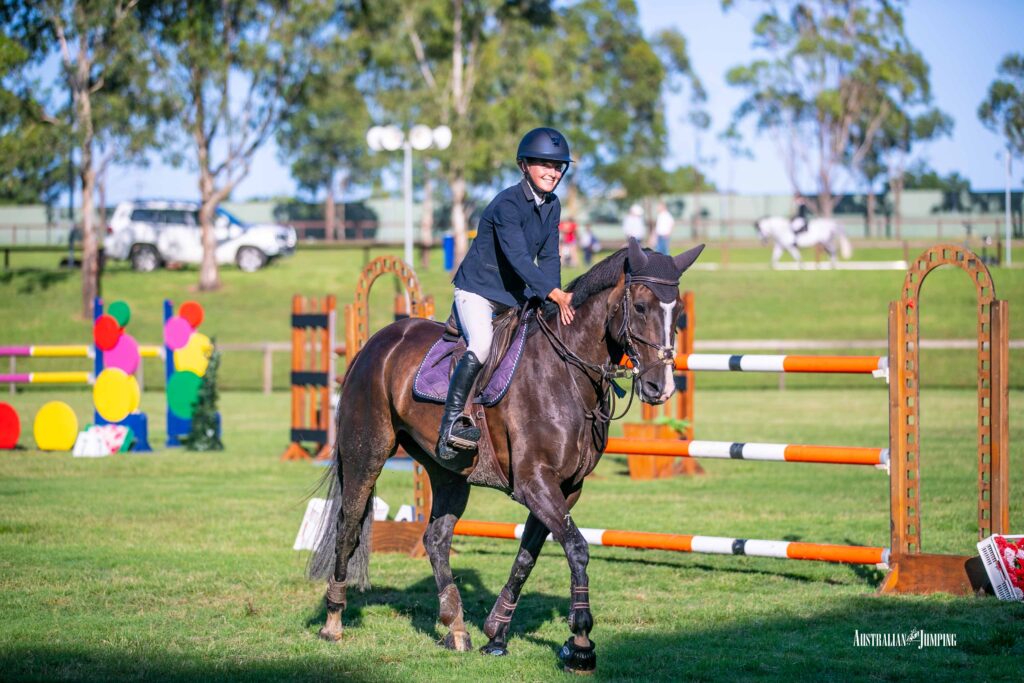 Lucie Aldridge and Ollie Olae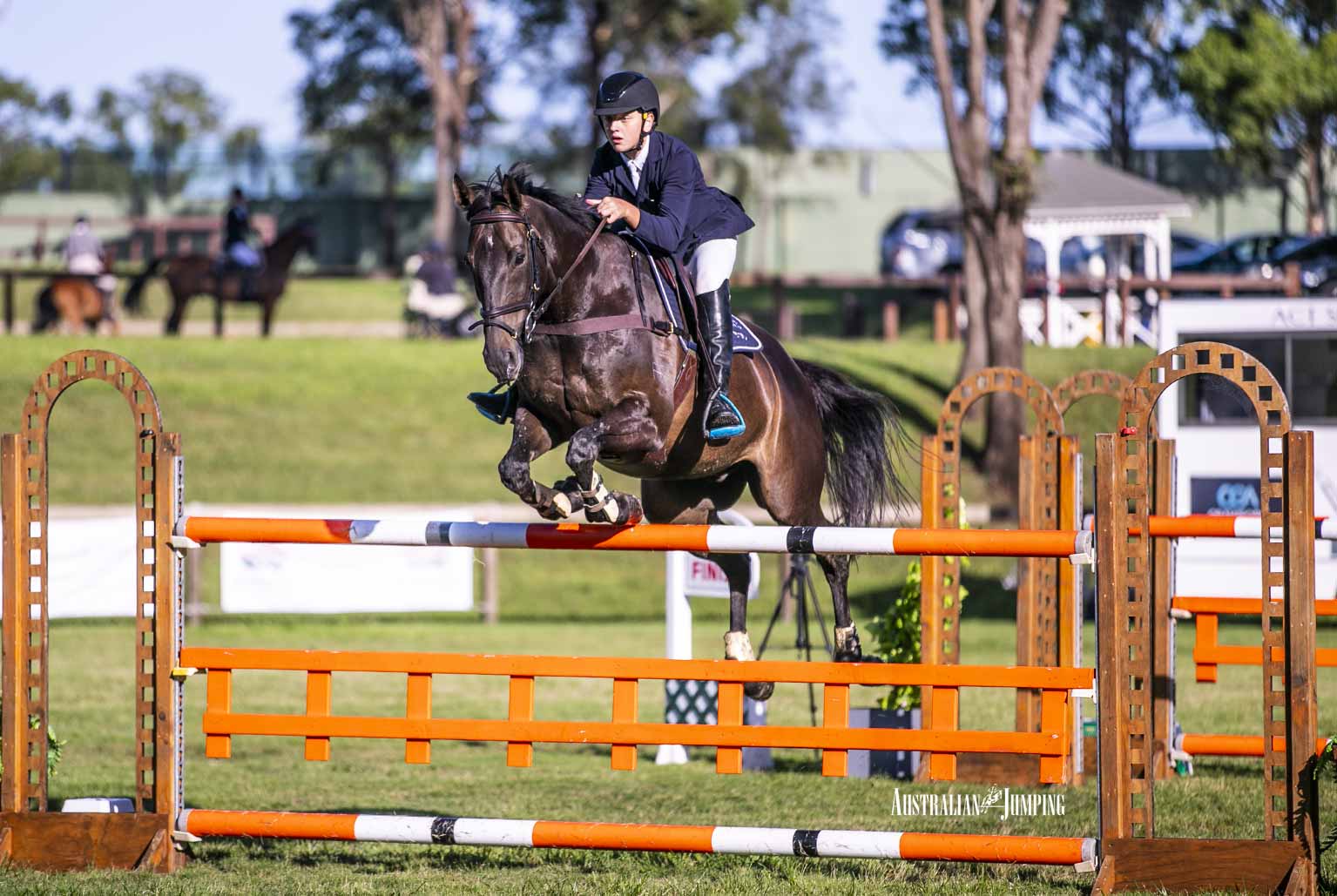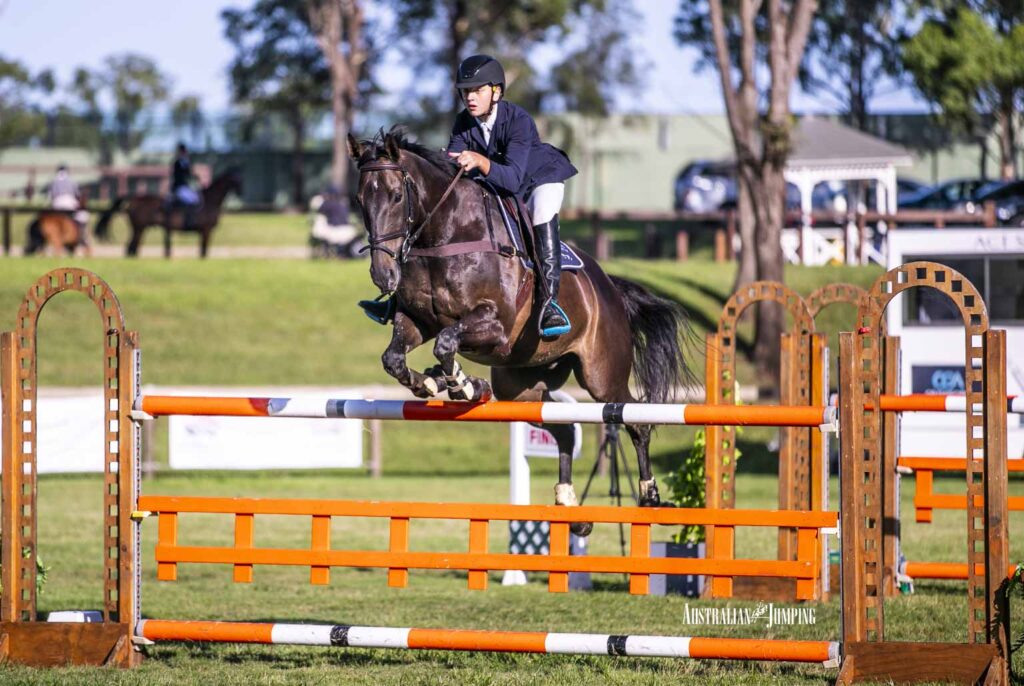 Charlie Richardson and Mavrick
CLASS 13C: Open – 1.30-1.35m
The three placings in this class were:
| | | |
| --- | --- | --- |
| PLACE | RIDER | HORSE |
| 1st | Amanda Madigan | Diamond B Vivienne |
| 2nd | Sarah-Louise McMillan | Tyrone VDL |
| 3rd | Rhys Stones | Connollys Blu Diamant |
CLASS 14A: Open – 1.20-1.25m
The first six placings in this class were:
| | | |
| --- | --- | --- |
| PLACE | RIDER | HORSE |
| 1st | Jess Stones | Quero Quero |
| 2nd | Tori Cureton | Double The Bank |
| 3rd | Madeline Sinderbery | Bellhaven Chanceux |
| 4th | Milly Clarke | Yalambis Cornetta |
| 5th | Nick Taliana | A-Desman |
| 6th | Jennifer Wood | Tulara Balou's Cornetto |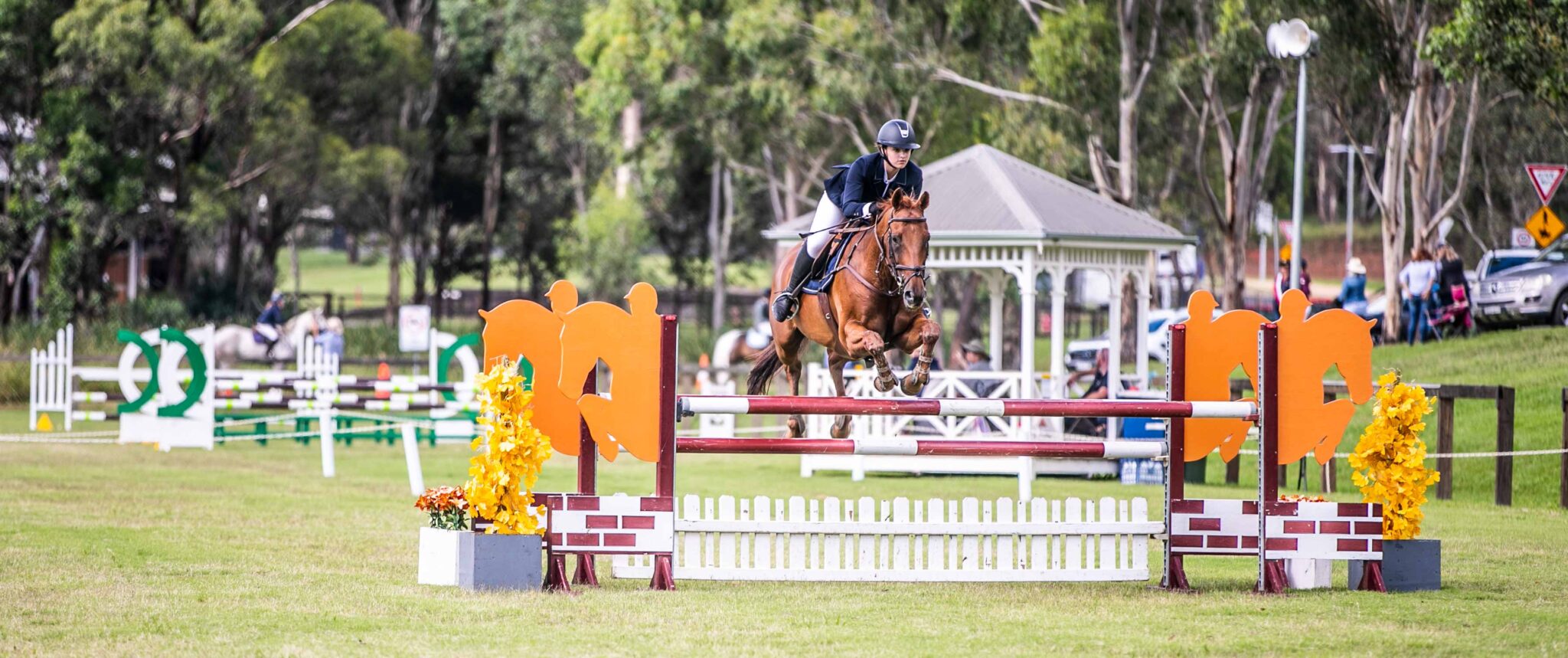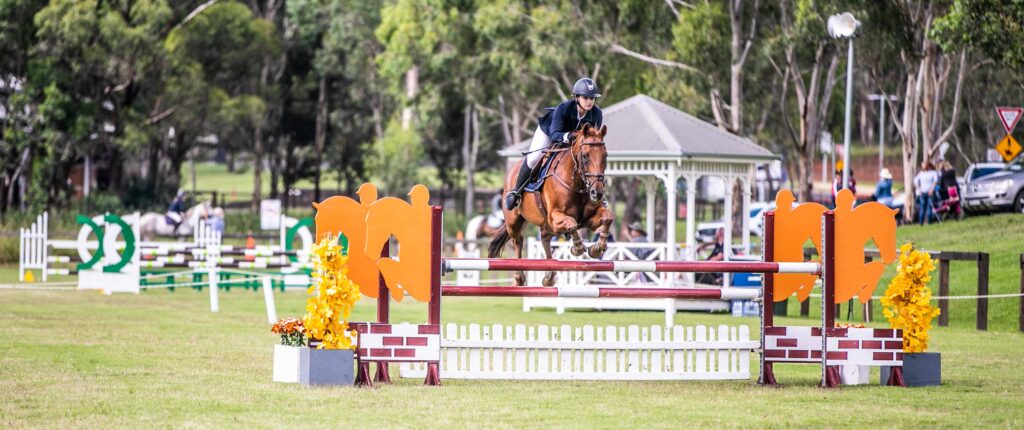 Tori Cureton and Double The Bank
CLASS 14B: Junior – 1.20-1.25m
The only four placings in this class were:
| | | |
| --- | --- | --- |
| PLACE | RIDER | HORSE |
| 1st | Lucy Locke | Diamont |
| 2nd | Jessica Galea | Checka |
| 3rd | Charlie Richardson | Bellbirds Sandpiper |
| 4th | Jessica Galea | Kinloch |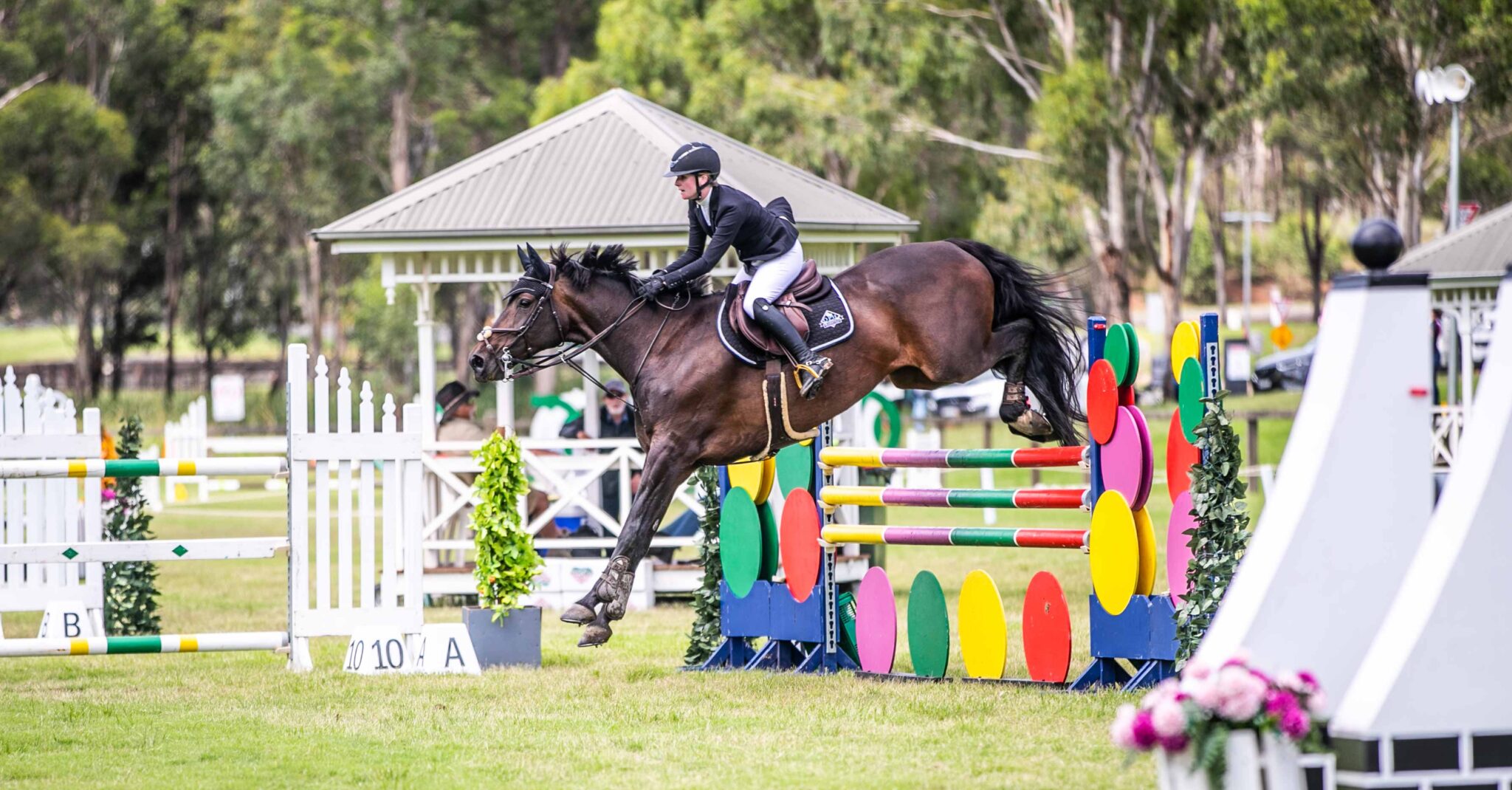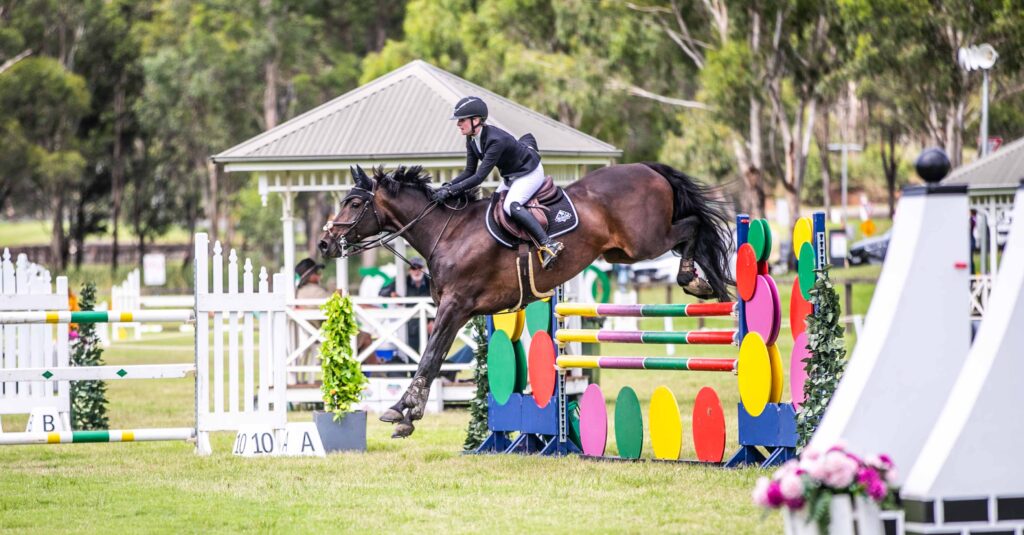 Lucy Locke and Diamont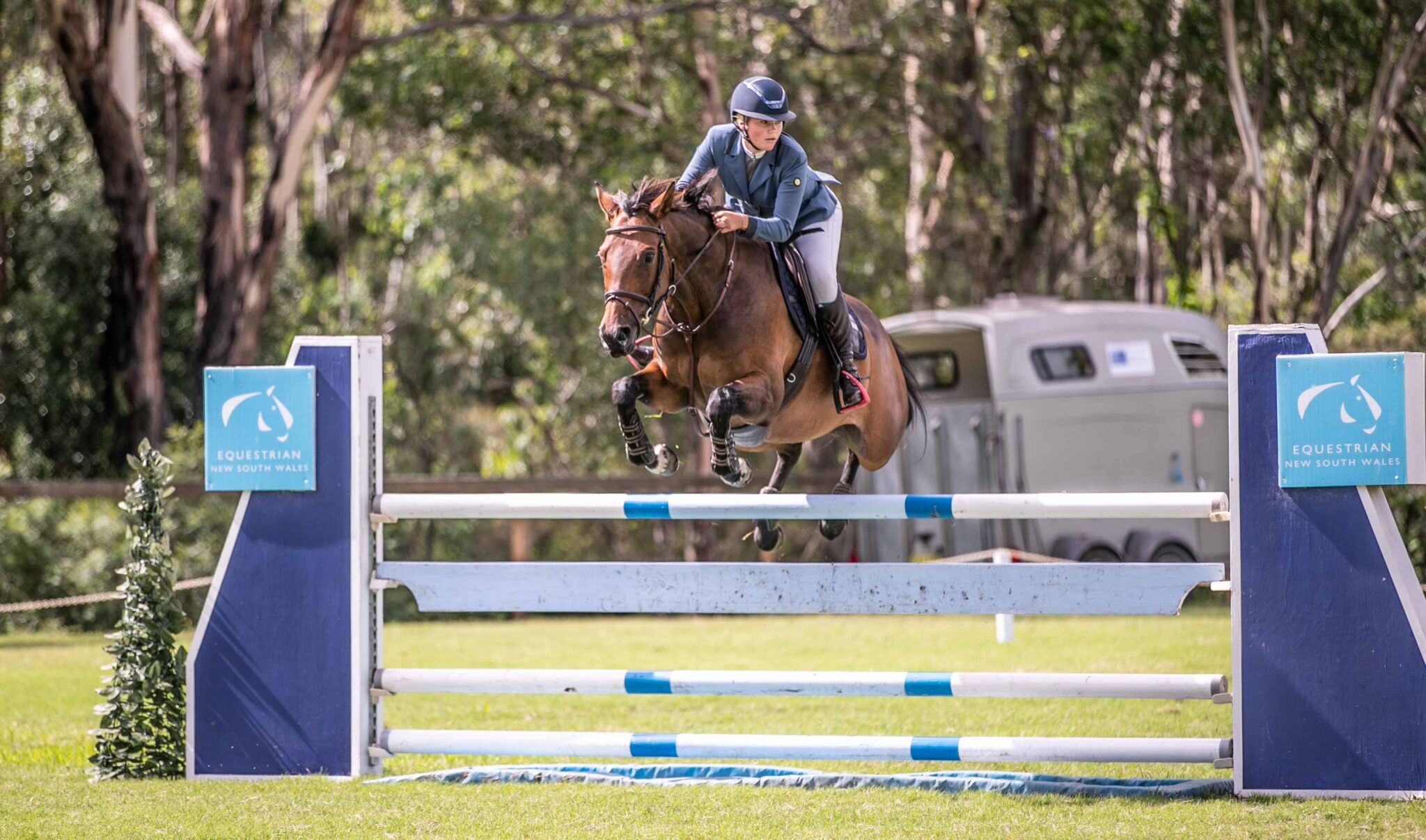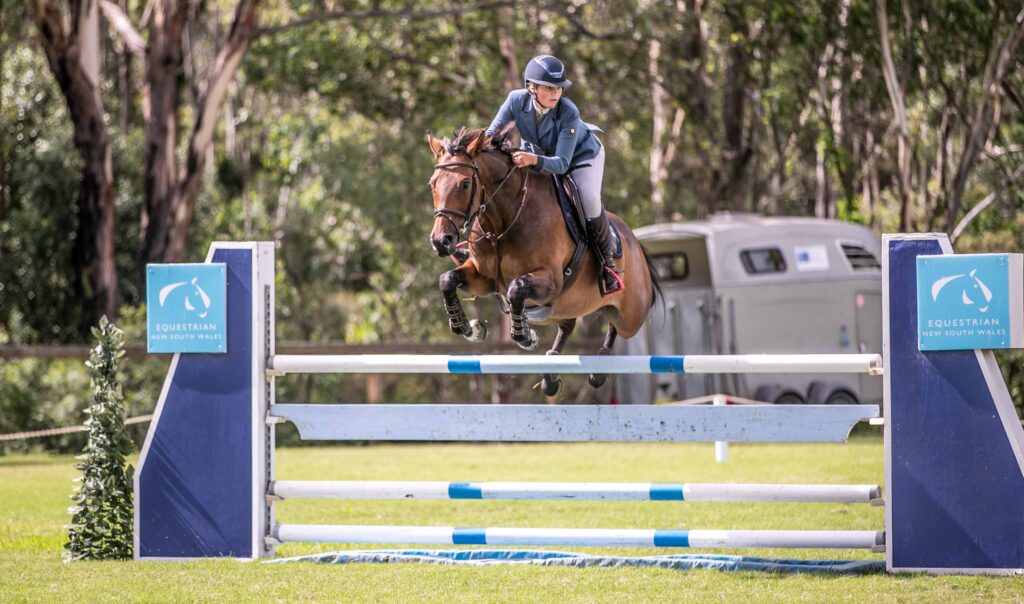 Jessica Galea and Checka
CLASS 15A: Open – 1.15-1.20m
The first six placings in this class were:
| | | |
| --- | --- | --- |
| PLACE | RIDER | HORSE |
| 1st | Tori Cureton | Equus Archer |
| 2nd | Emma Bishop | CP Issey Miyake |
| 3rd | Tara Sheridan | Sandhills Sensation |
| 4th | Lara Christoffelsz | Checkin Charlie |
| 5th | Tahlia Hurley | Easy Tiger |
| 6th | Emma Smith | Crestfields Waiting Game |
CLASS 18A: Open – 1.10-1.15m
The first six placings in this class were:
| | | |
| --- | --- | --- |
| PLACE | RIDER | HORSE |
| 1st | Amanda Madigan | Diamond B Bedazzled |
| 2nd | Cass Webb | Go Tommo |
| 3rd | Colleen Brook | Connollys Karachi |
| 4th | Lucie Aldridge | Twins Royalty |
| 5th | Liz Koob | Lady Vivacious |
| 6th | Amanda Madigan | Diamond B Beyoncé |
CLASS 18B: Junior – 1.10-1.15m
The first six placings in this class were:
| | | |
| --- | --- | --- |
| PLACE | RIDER | HORSE |
| 1st | Sienna Zwar | Warrego Tinkerbell |
| 2nd | Ella Silk | Redgum Conan |
| 3rd | Jessica Galea | Kinloch |
| 4th | Gemma Silk | WS Raising Roxy |
| 5th | Hannah Turner | Locomotive Breath |
| 6th | Jessica Galea | Bellhaven Kahlua |
CLASS 18C: Amateur – 1.10-1.15m
The only five placings in this class were:
| | | |
| --- | --- | --- |
| PLACE | RIDER | HORSE |
| 1st | Helen Shaw | Mohawk |
| 2nd | Shannon O'Meara | CP Starlights Murphy |
| 3rd | Jeremy Williams | Pineapple Express |
| 4th | Tara Sheridan | Tallyho Views Horizon |
| 5th | Tara Sheridan | Sandhills Sensation |
TRAILRACE RING 2
CLASS 21A: Adult – 0.75-0.80m
The only two placings in this class were:
| | | |
| --- | --- | --- |
| PLACE | RIDER | HORSE |
| 1st | Sarah-Louise McMillan | Mozart |
| 2nd | Amelia Heafey | Rishahl FA |
CLASS 21B: Junior – 0.75-0.80m
The first six placings in this class were:
| | | |
| --- | --- | --- |
| PLACE | RIDER | HORSE |
| 1st | Ava Winter | Nugget |
| 2nd | Harriet King | Duchess |
| 3rd | Harriet King | Alkyra Acrobat |
| 4th | Madi Nolis | Warrabeen |
| 5th | Emily Mohrmann | Tintagel Girl |
| 6th | Olivia Carter | Flowervale Maserati |
CLASS 16A: Adult – 0.90-1.00m
The first six placings in this class were:
| | | |
| --- | --- | --- |
| PLACE | RIDER | HORSE |
| 1st | Mathilde Furlan | PPP Seductor |
| 2nd | Monique Barrett | Dusky Farm Duncan |
| 3rd | Zara Watson | Elias C |
| 4th | Robert Stewart | Oaks Evergreen TS |
| 5th | Tara Sheridan | Views Equus |
| 6th | Tara Sheridan | Views Reflection |
CLASS 16B: Horses 4 years old – 0.90-1.00m
The only placing in this class was:
| | | |
| --- | --- | --- |
| PLACE | RIDER | HORSE |
| 1st | Elaine Robl | Sagesse |
CLASS 16C: Junior – 0.90-1.00m
The first six placings in this class were:
| | | |
| --- | --- | --- |
| PLACE | RIDER | HORSE |
| 1st | Georgia Tutt | Romatal Colours |
| 2nd | Harriet Stratton | Ascham Riverman |
| 3rd | Ava Winter | Nugget |
| 4th | Clare Vandewater | Wisteria Lane |
| 5th | Harriet King | Alkyra Acrobat |
| 6th | Estella Dinnigan Wilkins | Cobra De Capello |
CLASS 17A: Adult – 1.05-1.10m
The first six placings in this class were:
| | | |
| --- | --- | --- |
| PLACE | RIDER | HORSE |
| 1st | Melanie Heygate | Oaks Quebec |
| 2nd | Mathilde Furlan | PPP Seductor |
| 3rd | Milly Clarke | Connollys Kailani |
| 4th | Sarah-Louise McMillan | Silverton BHV |
| 5th | Monique Barrett | Dusky Farm Duncan |
| 6th | Ludovic Bernadat | Merlin Junior |
CLASS 17C: Junior – 1.05-1.10m
The first six placings in this class were:
| | | |
| --- | --- | --- |
| PLACE | RIDER | HORSE |
| 1st | Charlie Magnier | KEC Sofia |
| 2nd | Sienna Zwar | Warrego Tinkerbell |
| 3rd | Mackenzie Patterson Hollibone | Bolong Park Ego Cyrano |
| 4th | Ella Silk | Redgum Conan |
| 5th | Charlie Magnier | Master Stevie G |
| 6th | Gem McGufficke | Murrnumbla Glory |
Results sourced from Global Entries Online
View Comments