Over $180,000 prize money for NSW Triple Crown Series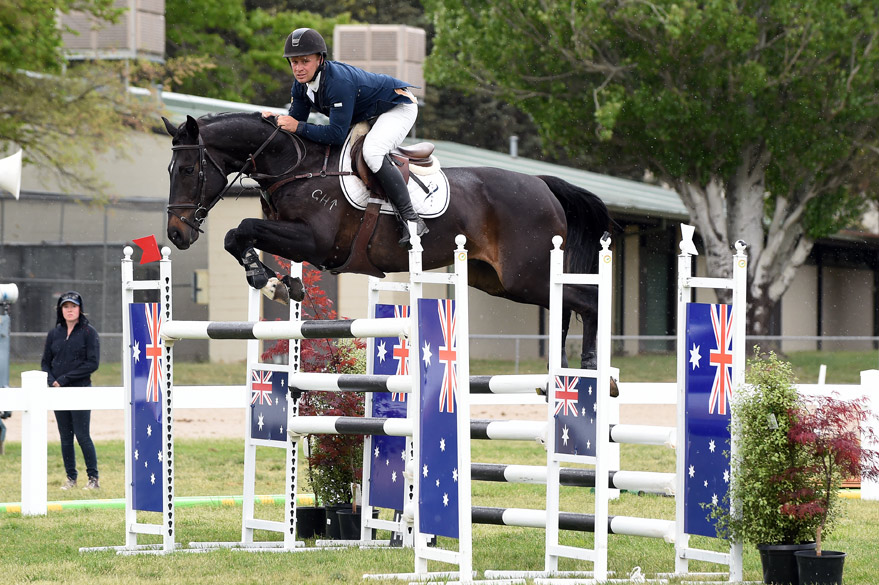 Oz Shotz Photography
We are in for some exciting competition in the latter part of this year with some major shows to look forward to.
The NSW Triple Crown Series is run over three of these shows and offers riders the opportunity to compete for some major prize money, including a $50,000 bonus in the Senior division if a combination manages to take out all three titles!
Advertisement

The Series will be run at the following events:
NSW Country Championships
29th September – 1st October
Wagga Wagga
NSW State Titles
10th – 14th October
Canberra
Willinga Park Grand Final
13th – 16th December
Bawley Point
An Accumulative Pointscore runs on all Championship classes, with $1000 to the winner and $500 to the runner up in each of the following divisions:
– Junior
– Young Rider
– Amateur
– Mini Prix
– Futurity
Advertisement

In the Senior Division, $5000 will go to the winner and $2500 to the runner up over the Series, with the additional $50,000 Senior Triple Crown Challenge Bonus for winning all 3 titles.
The top 15 placings in each division will gain preferential entries to the Grand Final. Additionally, there will be 15 wildcards given in each division. The best way to qualify for the Grand Final is to attend the NSW Country Championships and the NSW State Titles.
Australian Jumping will be following this exciting series and reporting on all results. See below for the Triple Crown Series Flyer.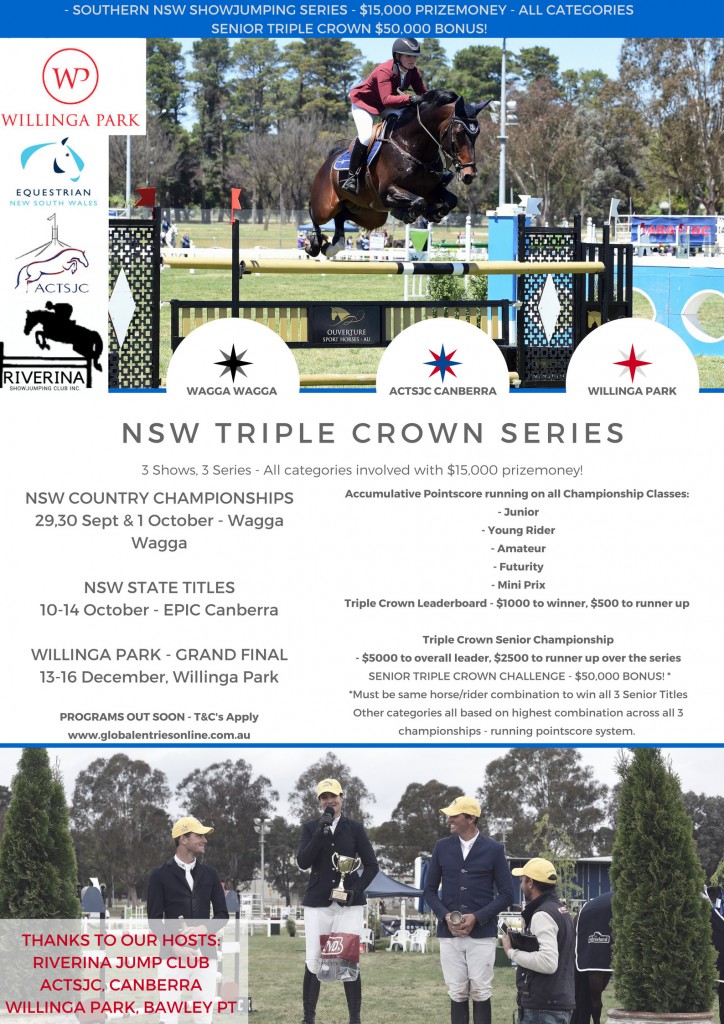 [/vc_column_text][/vc_column][/vc_row]
View Comments