Olivia Hamood leads the way as Queenslanders dominate Boneo Park Cup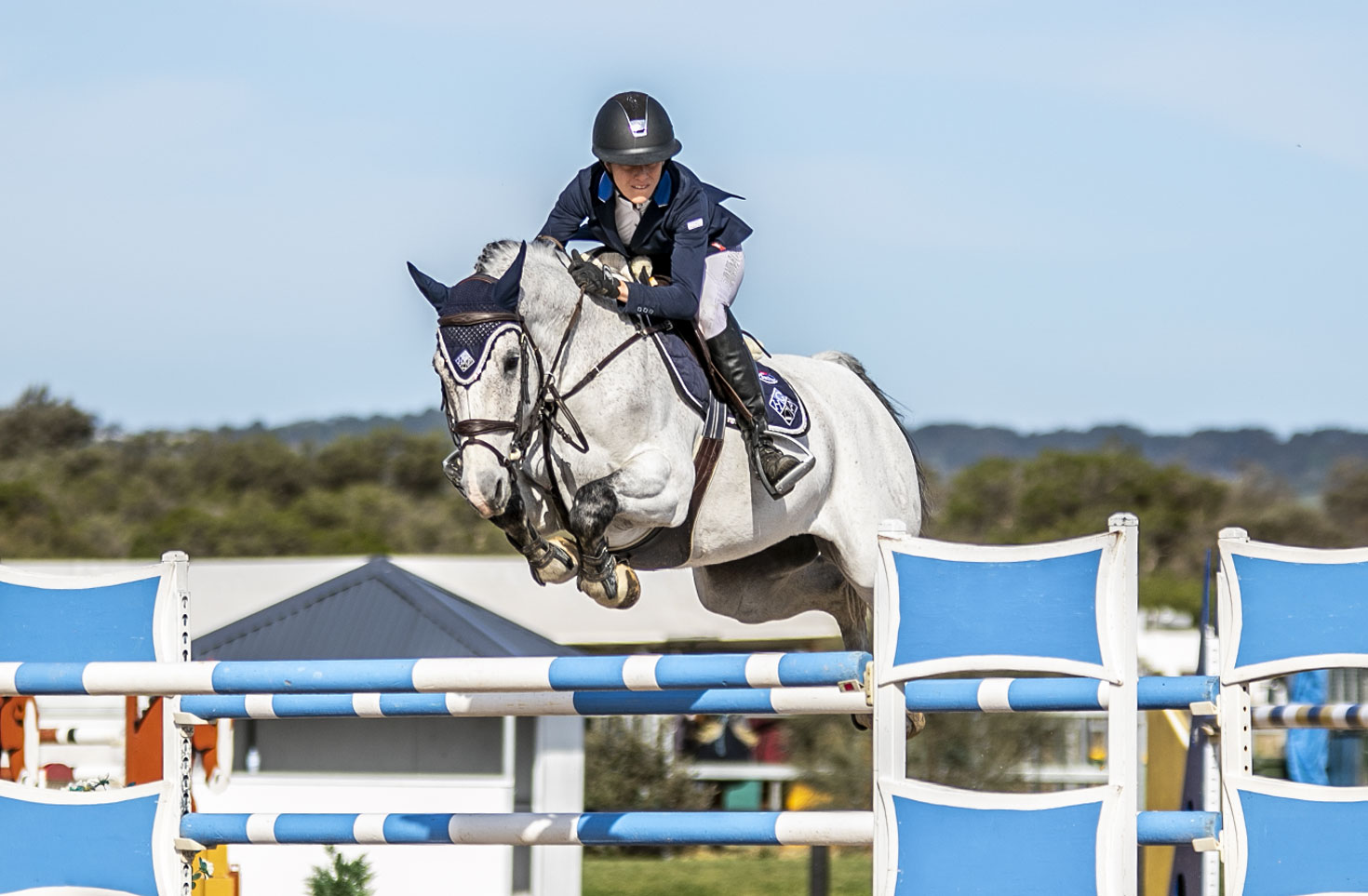 Australian Jumping
The prestigious Horseware Australia Boneo Park Cup was held this afternoon under blue skies at the Boneo Park Equestrian Centre on the beautiful Mornington Peninsula. An elite field of 26 combinations tackled a beautifully presented course in what turned out to be a spectacular display of the best this sport has to offer.
Many of the top riders in Australia participated, including Billy Raymont fresh from his successful campaign in the USA at the World Equestrian Games, 2018 NSW Senior Champion – Tom McDermott, 2018 Victorian Senior Champion – Ally Lamb,  2018 Queensland Senior Champion – Clem Smith and recent Tamworth World Cup winner, Kate Hinschen.
Advertisement

With a minimum of 12 places available in the jump off, the pressure was on from the start. Clear rounds proved difficult to come by,  with only one recorded from the first dozen combinations. Brooke Langbecker and Quintago 1 were the first clear in 86.58 seconds. Billy Raymont and Anton were very close and although they did not have a rail, with a course time of 90 seconds, their time of 90.03 seconds resulted in a single time penalty by the barest of margins.
Despite an unusual intermission as a swarm of bees swept across the arena, requiring expert removal by Boneo Park staff, clear rounds were also recorded by Emily Riley and Rhapsody in Blue (84.28 seconds), Olivia Hamood and Carado GHP (84.67), Amber Fuller and CP Aretino (84.98), Brook Dobbin and Equador MVNZ (88.44) and Tom McDermott and Alpha Activity (85.54). All of these, as well as the five fastest 4 faulters, qualified for what turned out to be a thrilling jump off.
First to tackle the jump off were the four faulters who, between them, only recorded one clear round (Alison Rowland and Glenara Cognac). Next out was Billy Raymont and Anton who went clear and carrying forward just the single time penalty, meant that not only did he take the lead, but placed considerable pressure on the six following combinations who know knew that a rail would cost them any chance of victory.
Advertisement

However, of the six clear combinations from Round One, only two managed a second clear. In what turned out to be a clean sweep for the Queensland competitors, Olivia Hamood and Carado GHP in a jump off time of 52.29 seconds were declared the winners, over Brooke Langbecker and Quintago 1 (54.30 seconds). Billy Raymont and Anton were placed third.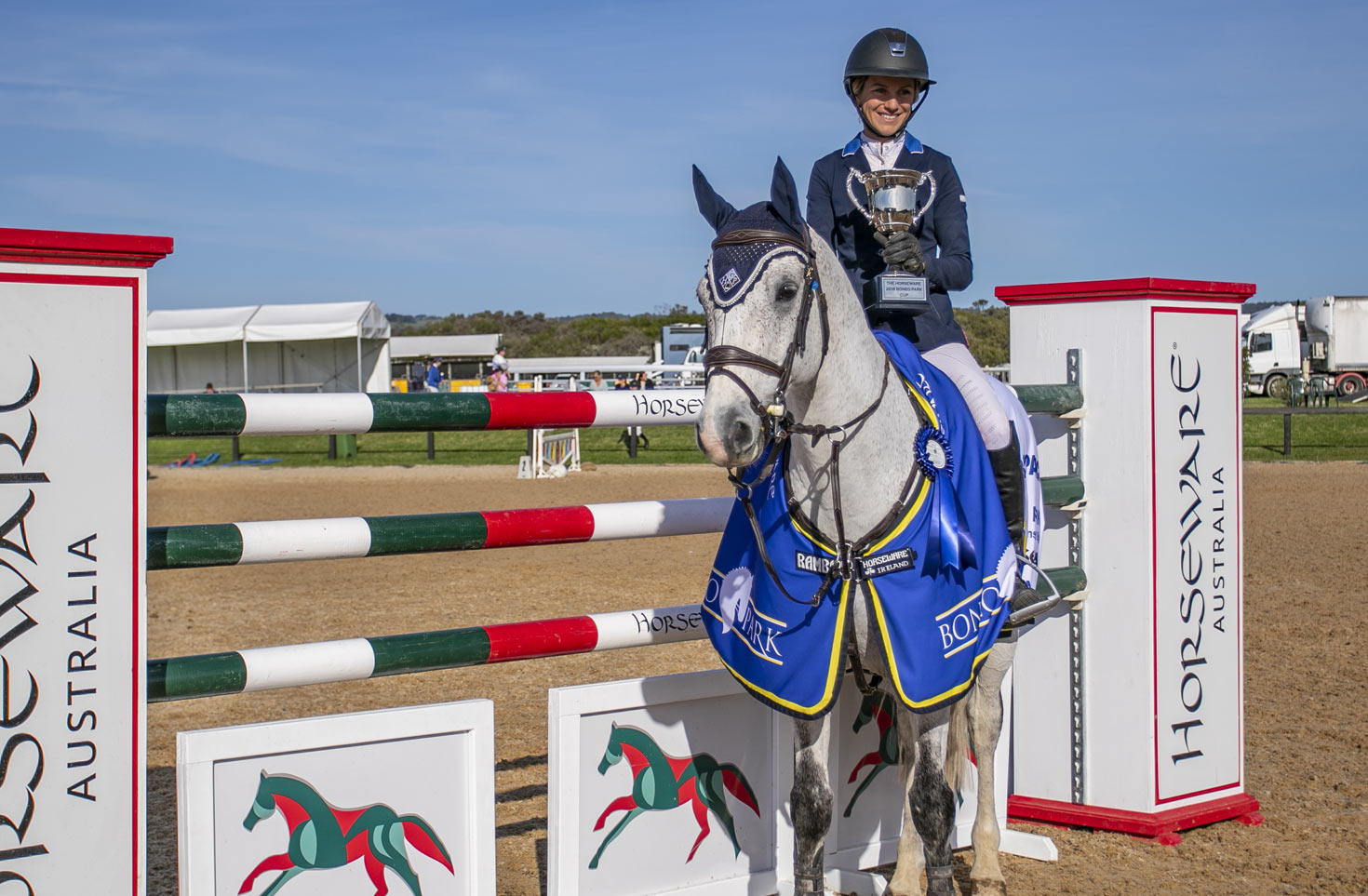 Placegetters in the 2018 Horseware Australia Boneo Park Cup are:
| | | |
| --- | --- | --- |
| PLACE | RIDER NAME | HORSE NAME |
| 1st | Olivia Hamood | Carado GHP |
| 2nd | Brooke Langbecker | Quintago 1 |
| 3rd | Billy Raymont | Anton |
| 4th | Tom McDermott | Alpha Activity |
| 5th | Brook Dobbin | Equador MVNZ |
| 6th | Alison Rowland | Glenara Cognac |
| 7th | Emily Riley | Rhapsody in Blue |
| 8th | Clem Smith | Alite |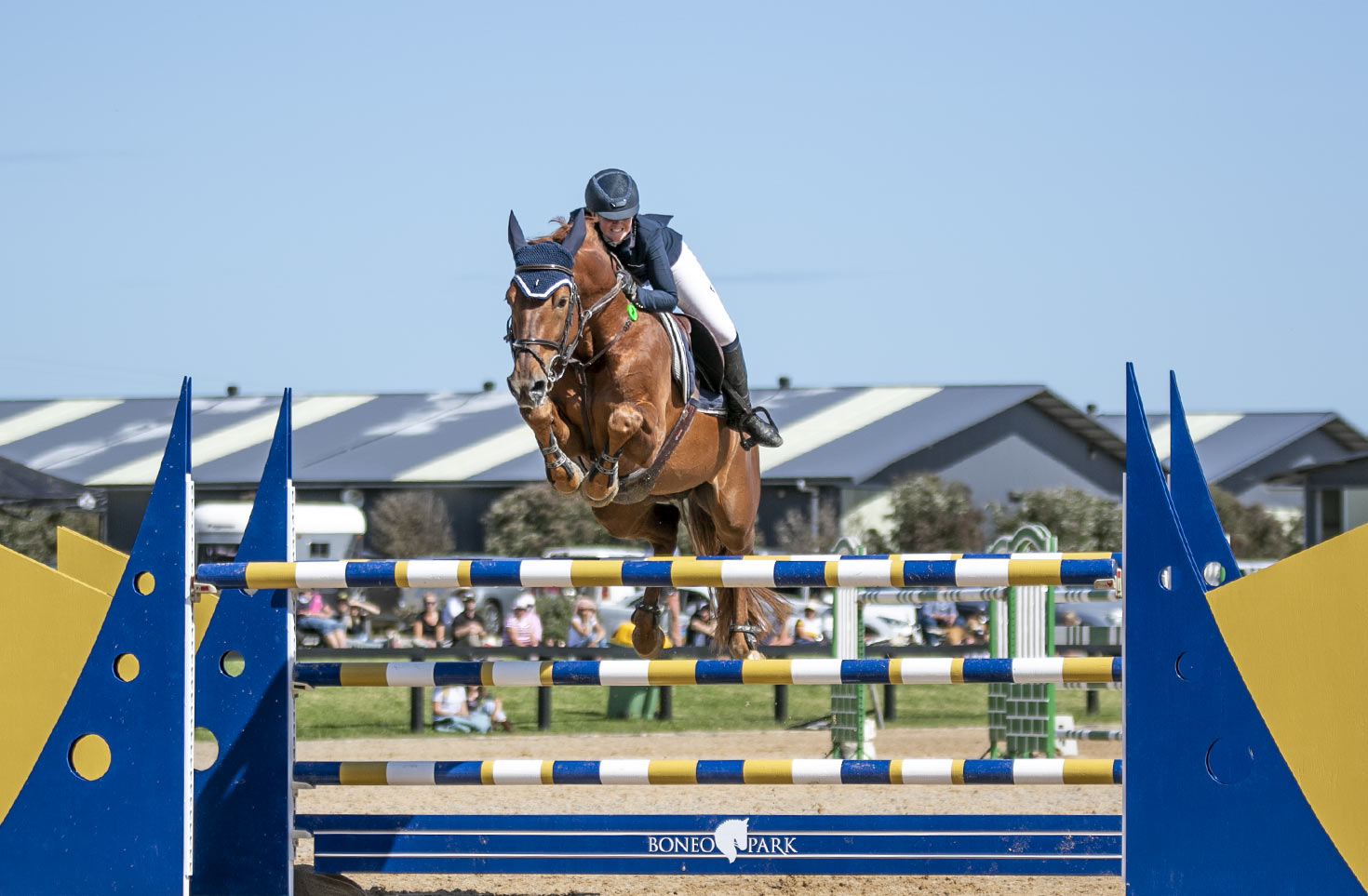 Brooke Langbecker and Quintago 1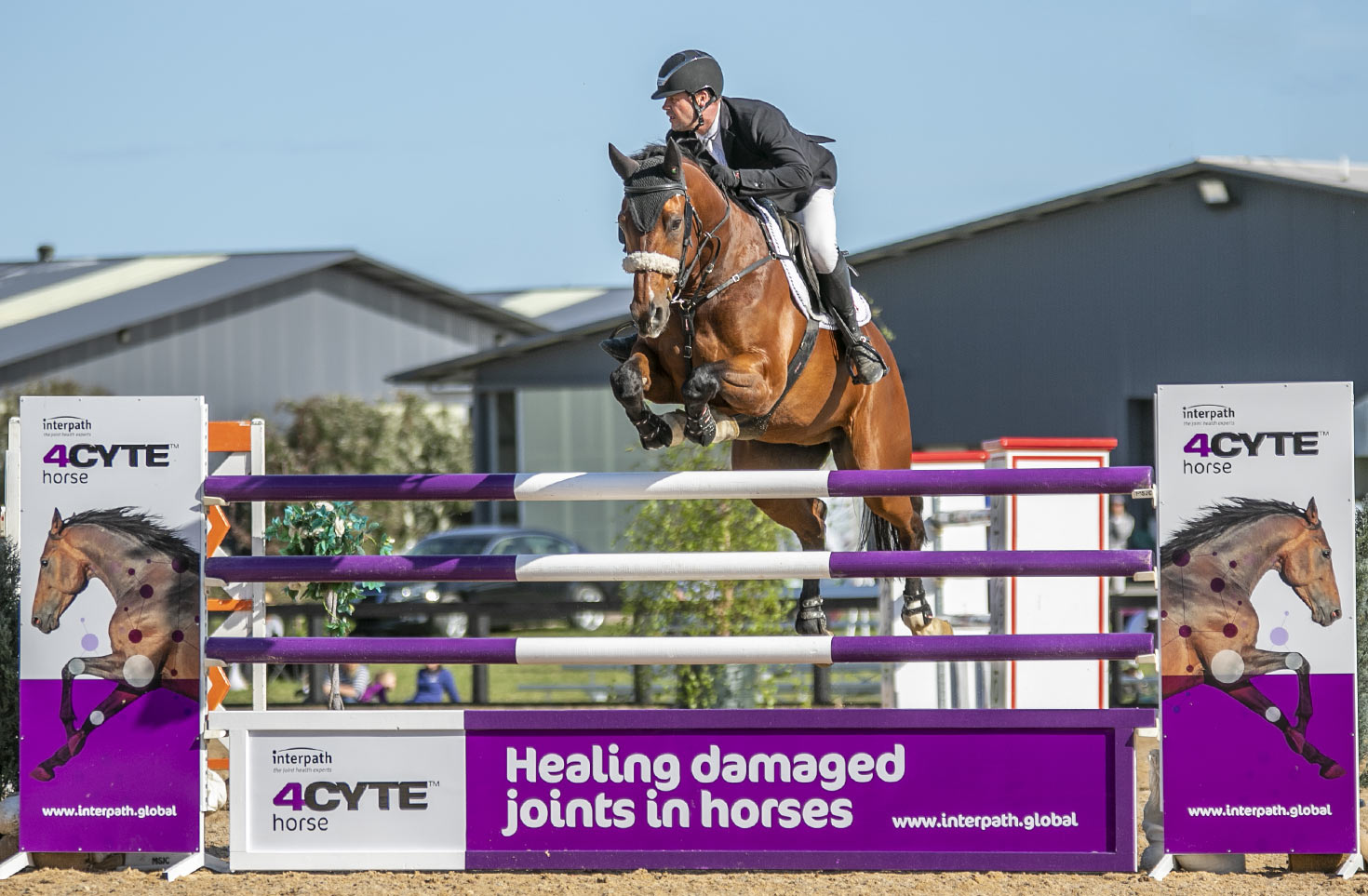 Billy Raymont and Anton
Tom McDermott and Alpha Activity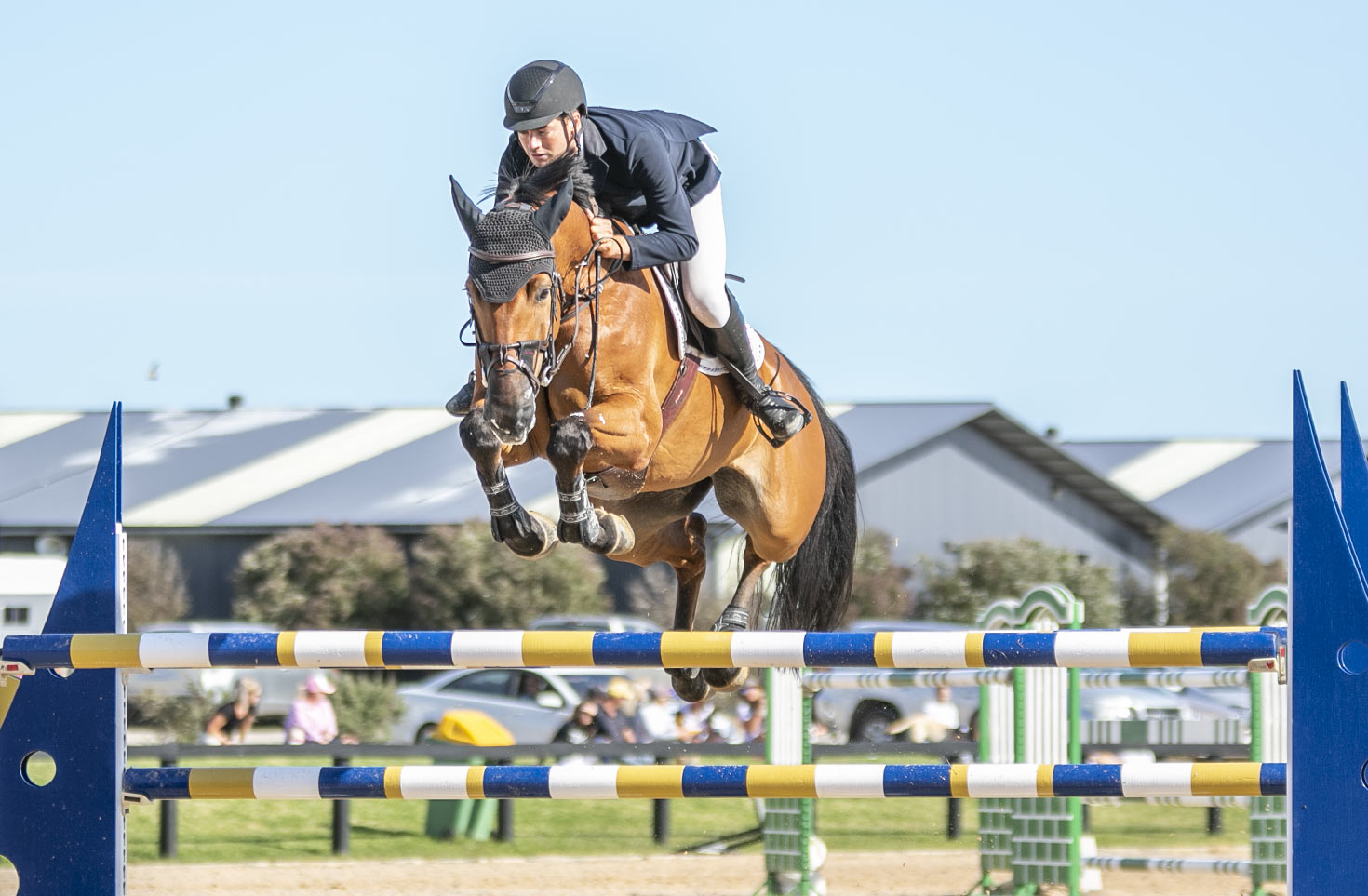 Tom McDermott and Alpha Activity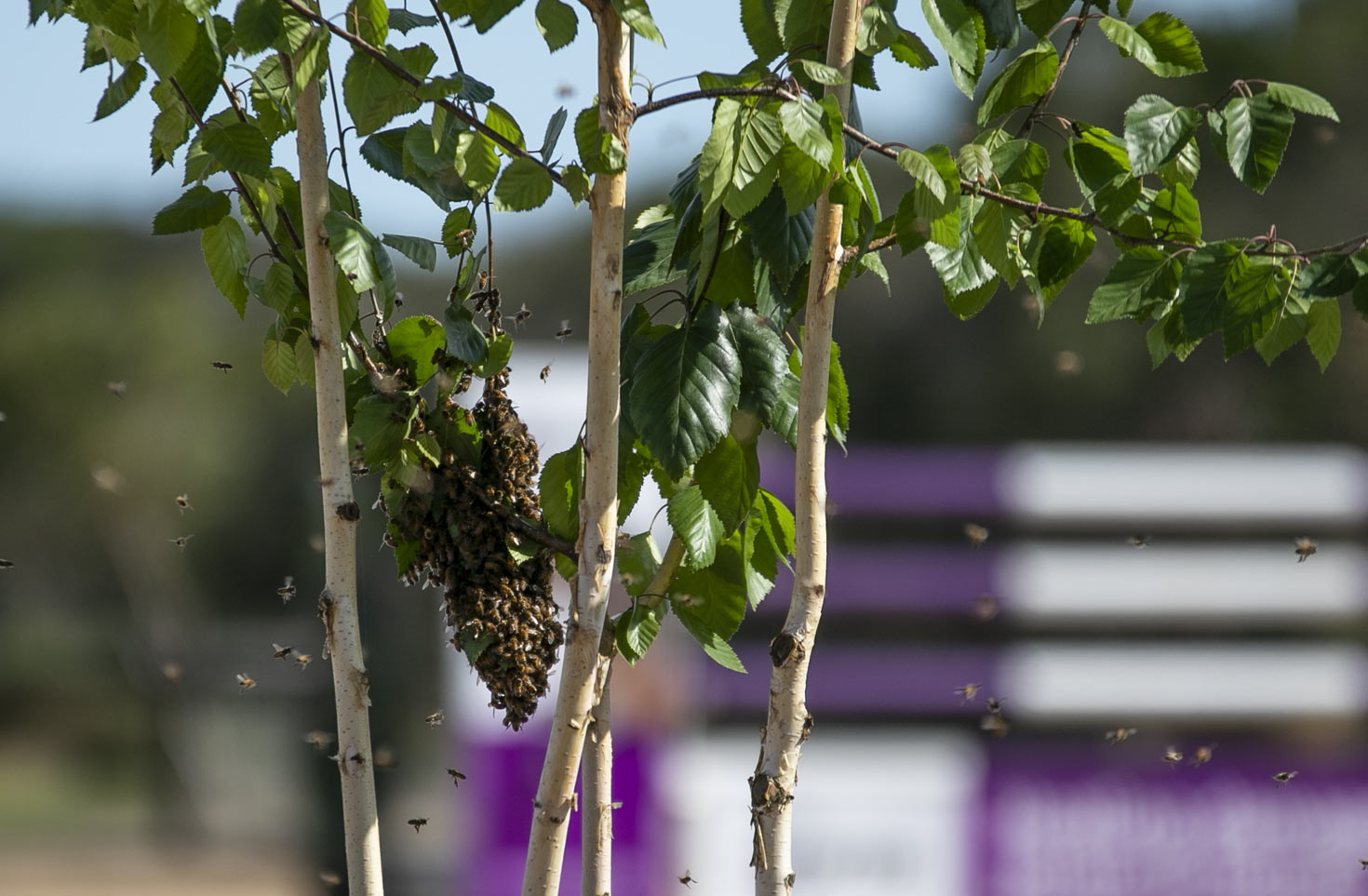 View Comments