Raymont rockets to victory in JNSW Summer Show Mini-Prix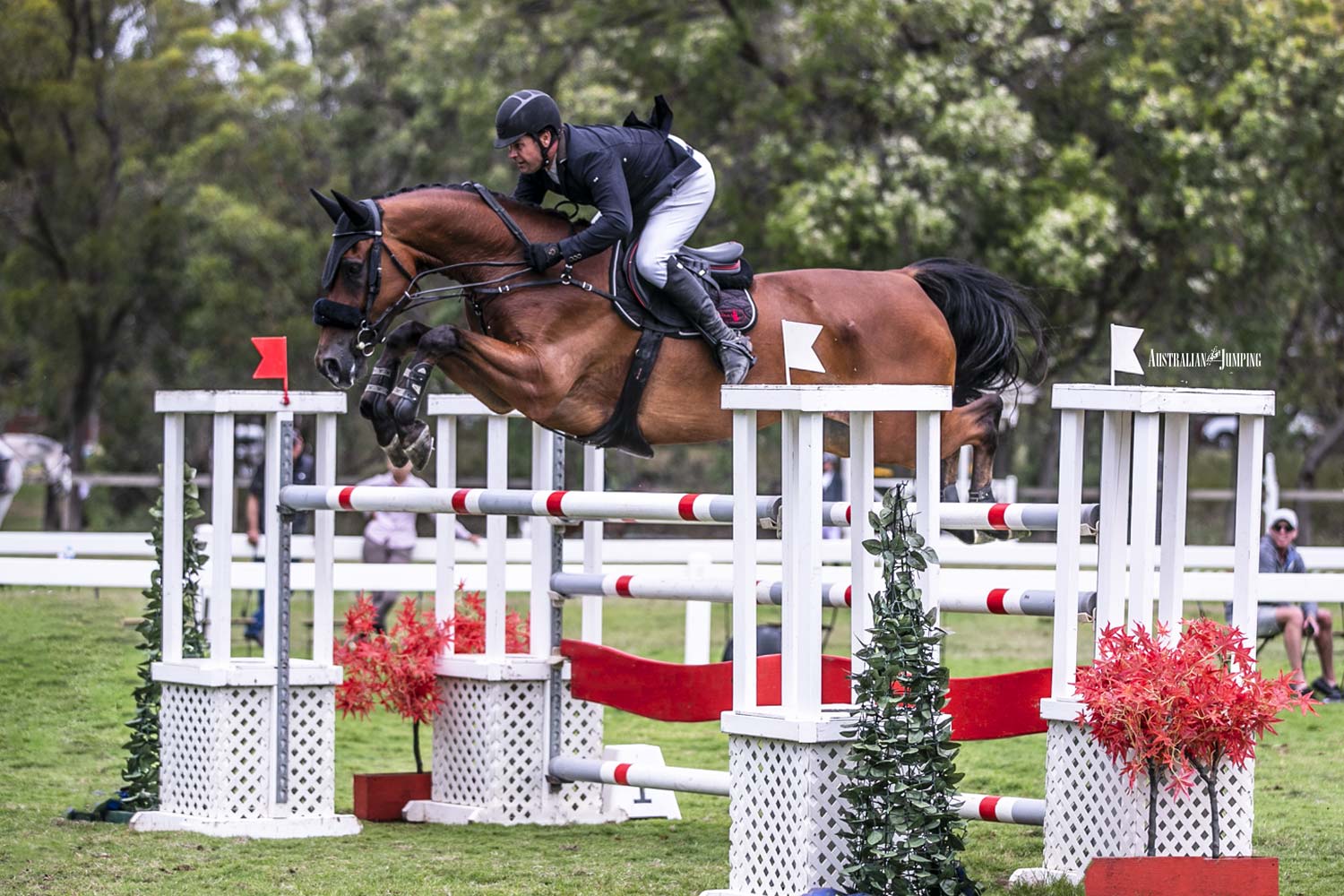 Australian Jumping
Above: Billy Raymont and YPH Capulet
The feature class on today's program at The Jumping NSW Summer Show, held at the Sydney International Equestrian Centre (SIEC) was the Camden Equine Centre Mini-Prix, over 1.40m.
Advertisement


A cracking field of combinations were entered, with visitors from Queensland and Victoria adding to the class of the local entrants. In all, 35 combinations entered the class, however only five of these conquered the course with clear rounds, to set up an exciting jump off.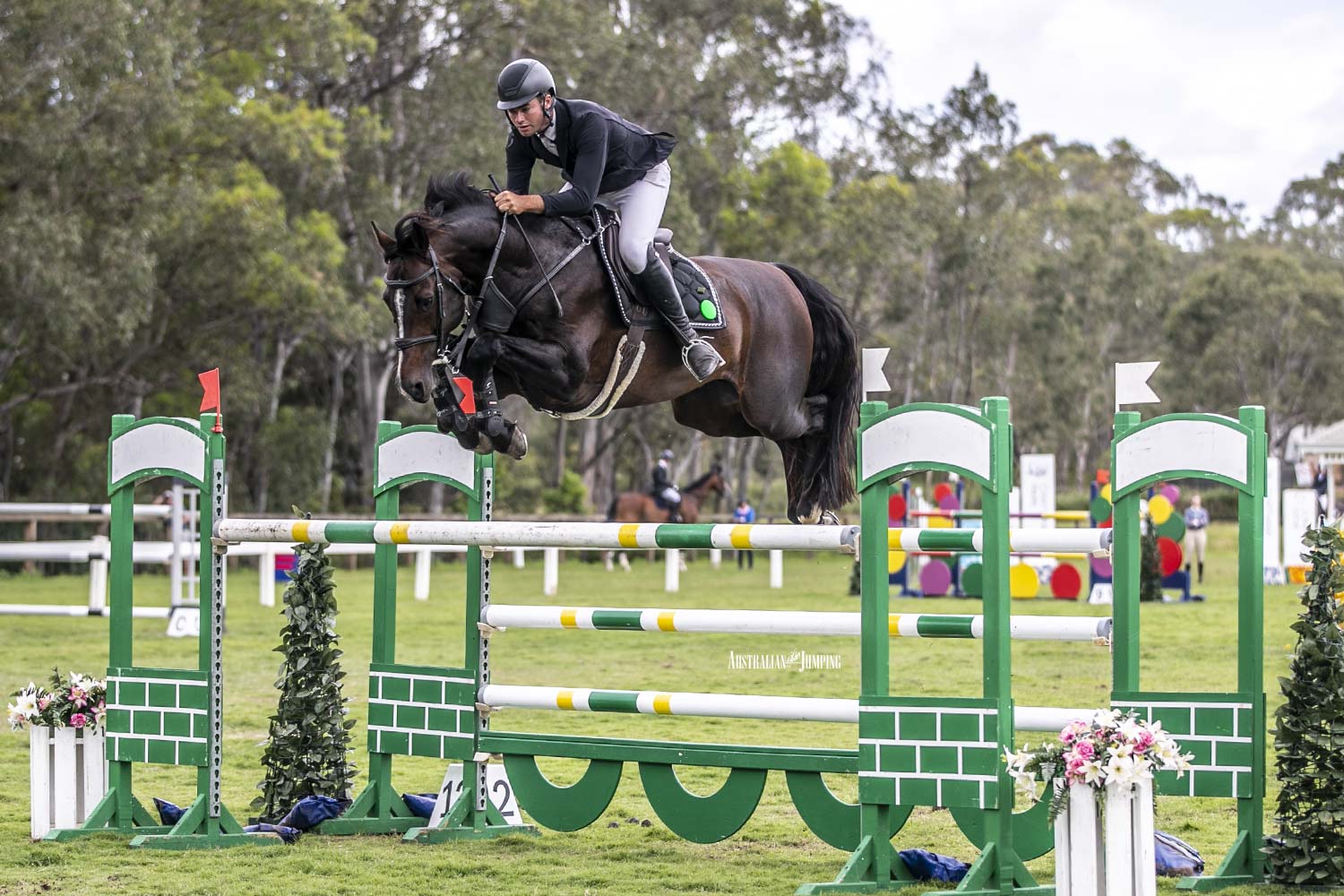 Tom McDermott and Cachassini II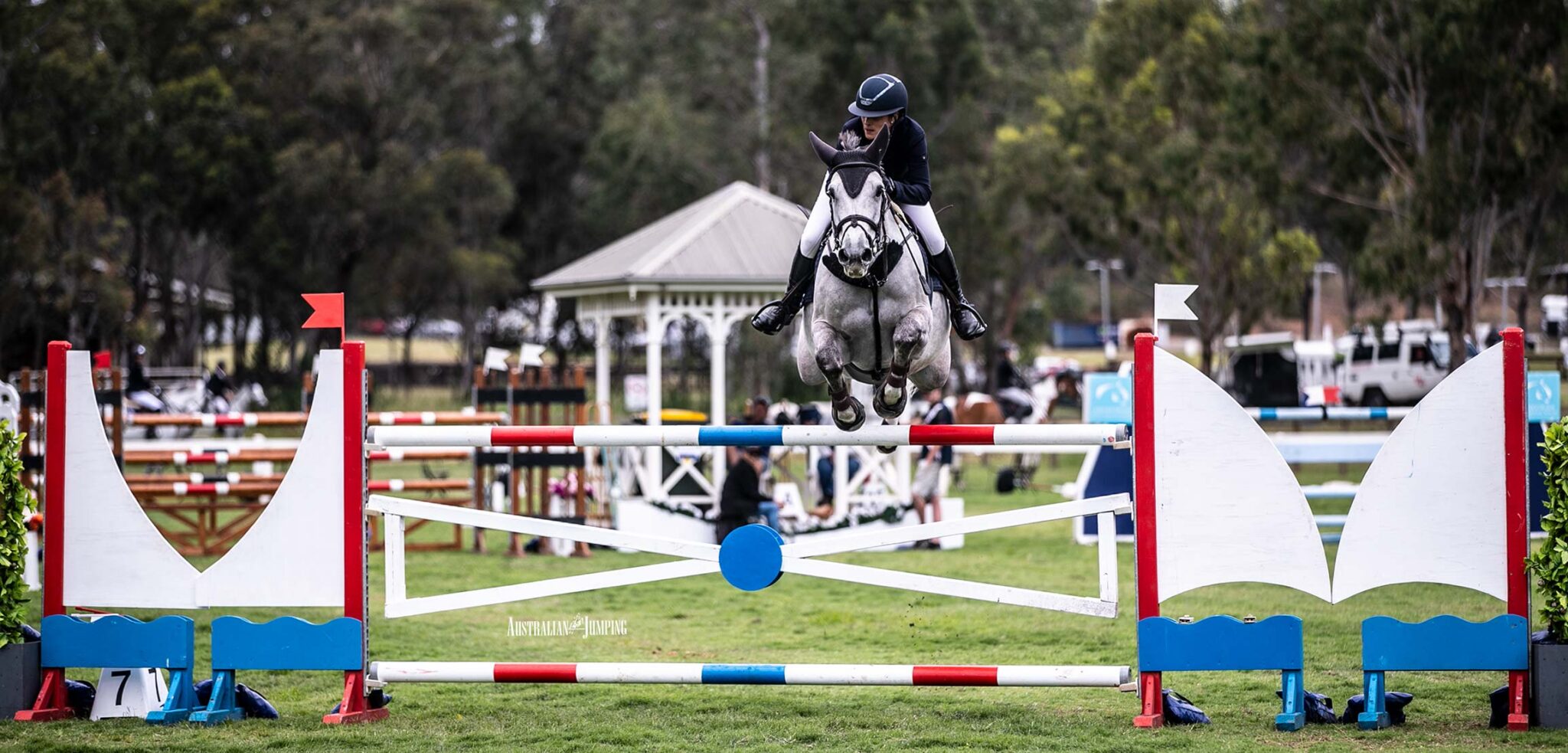 Amber Fuller and Upperclass Z
First out in the jump-off was Tom McDermott and the Sharon Slater owned Cachassini II (Cachas x Varese by Cassini I), who went clear in style in 39.68 seconds to set the benchmark and apply the blow-torch to the others in the warm-up arena. Next out was Josh Collins and Anssioso Z (Andiamo Z x Rush Wonderland Z by Rabiat Z), unfortunately they could not replicate their earlier clear round with a rail at the first fence knocking them out of contention. Raymont and YPH Capulet, yesterday's Open 1.35m class winners were next. They sizzled around the course, not only going clear, but knocking around 3.5 seconds off McDermott's time to really up the ante with just two combinations to come.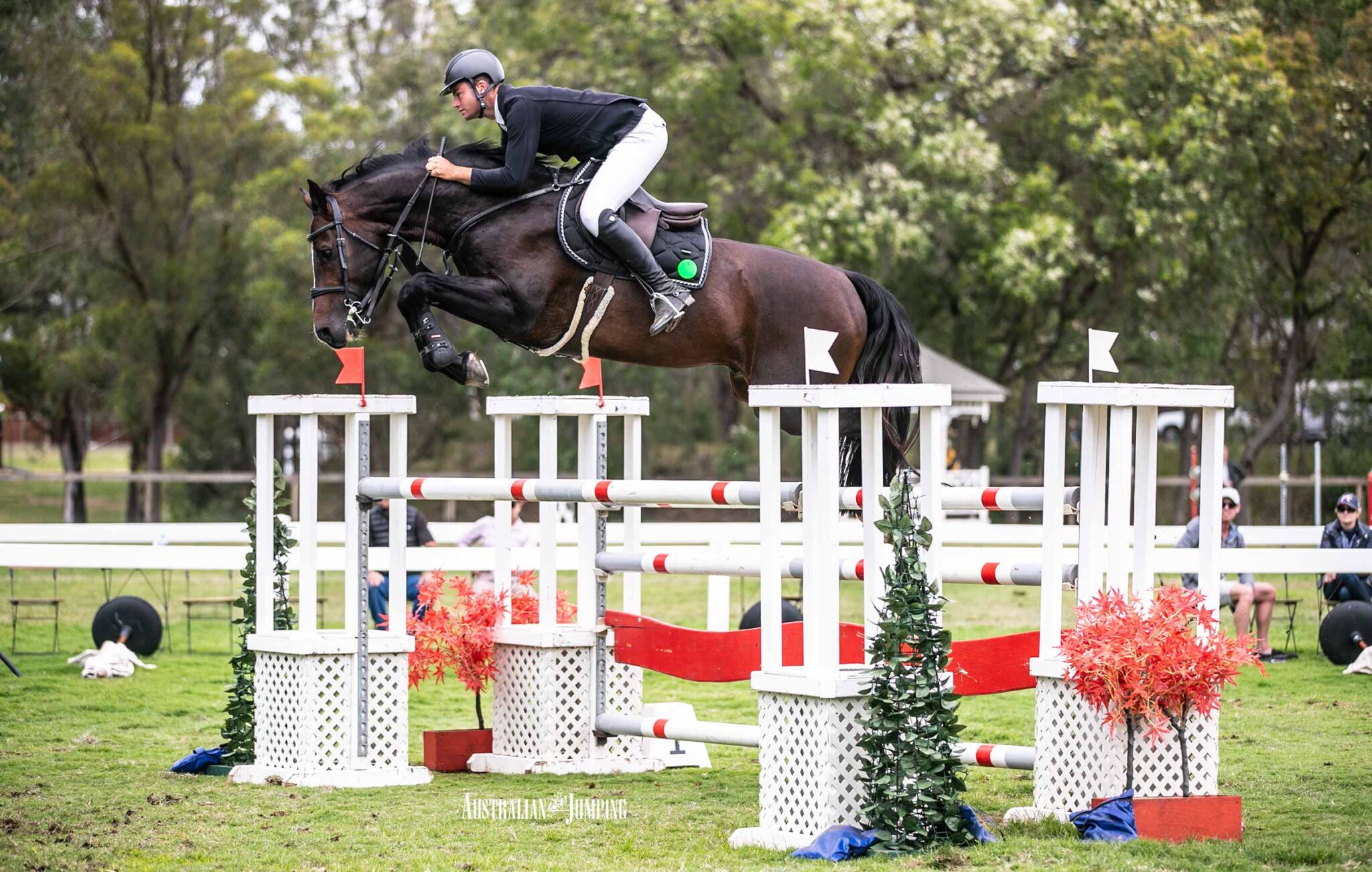 Tom McDermott and Cachassini II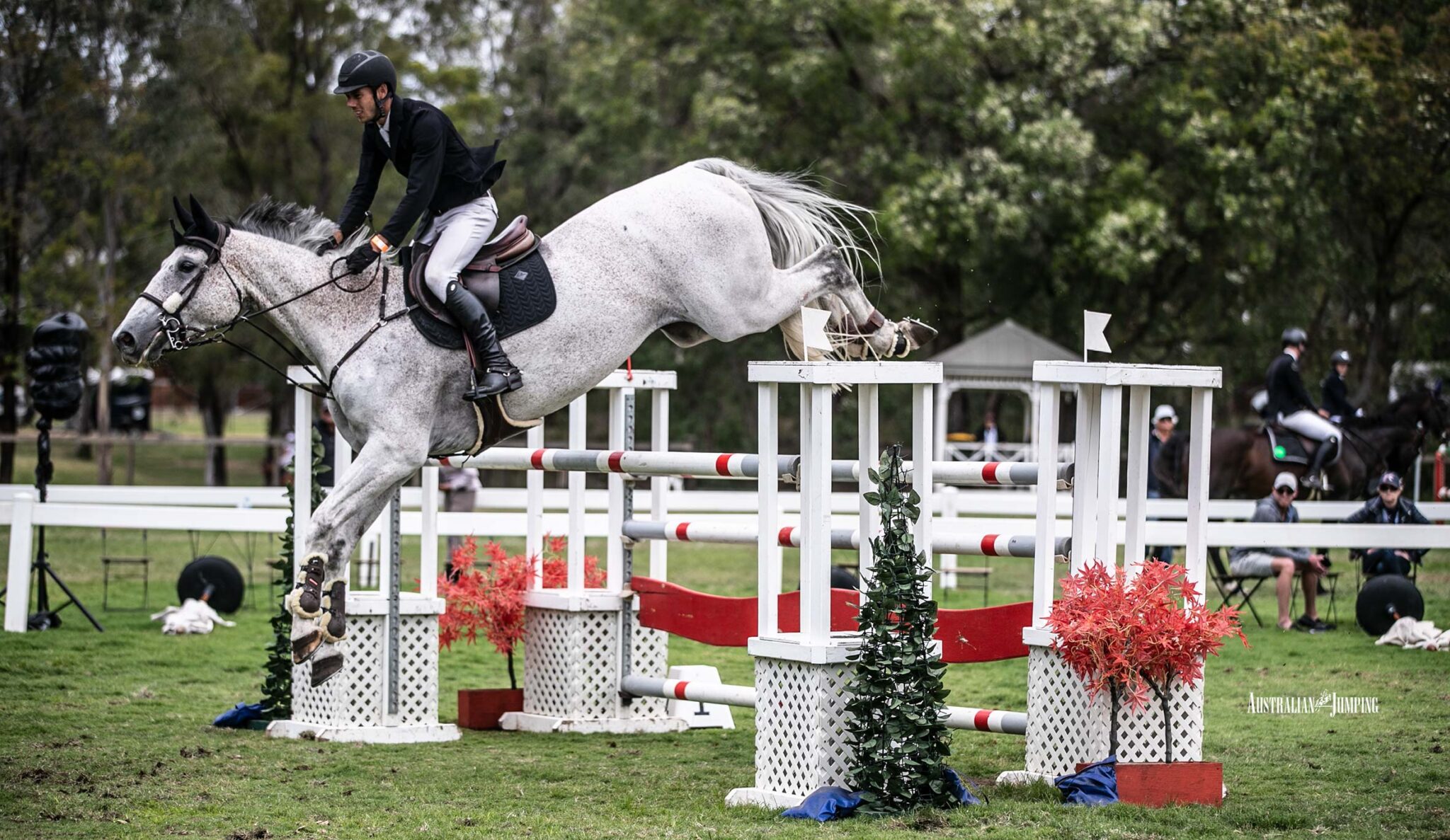 Josh Collins and Anssioso Z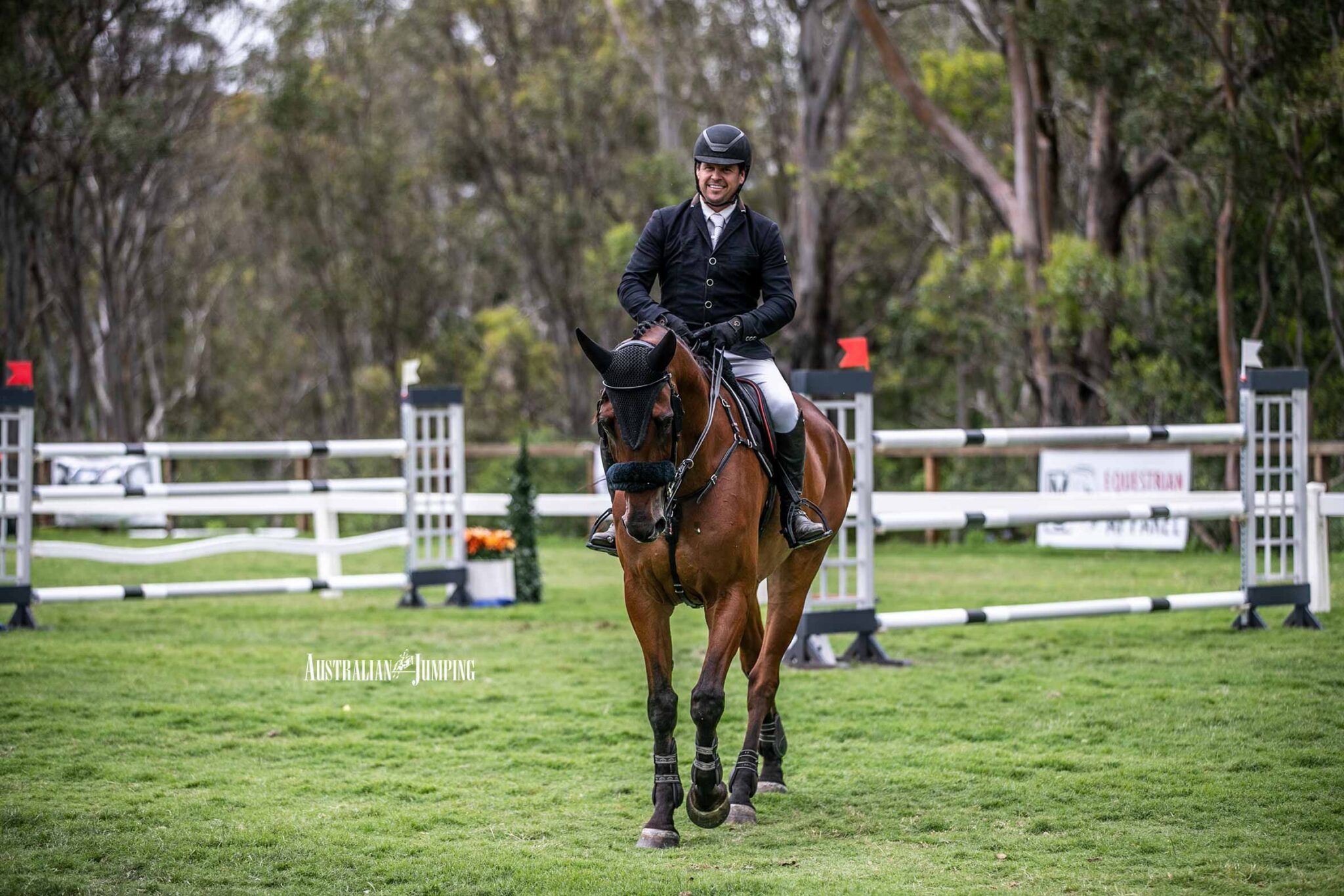 Billy Raymont and YPH Capulet

Advertisement

Amber Fuller and Upperclass Z were the first of these to take up the challenge set down by Raymont. They attacked the course and for a while it looked like Raymont's time was going to be challenged, however, despite going clear, they stopped the clock just 0.39 seconds outside the leading time and had to settle for provisional second and a spot on the podium guaranteed. The last word on the matter was up to Queensland visitor, Olivia Hamood and her bay gelding Alan 111 Z (Arko III x Vilotte by Kannan GFE). They too, like Fuller before them, looked like staking a claim for victory, however, a slight mishap in the later-half of their round, saw 4 penalties incurred and a slow time recorded, which cost them any chance of victory.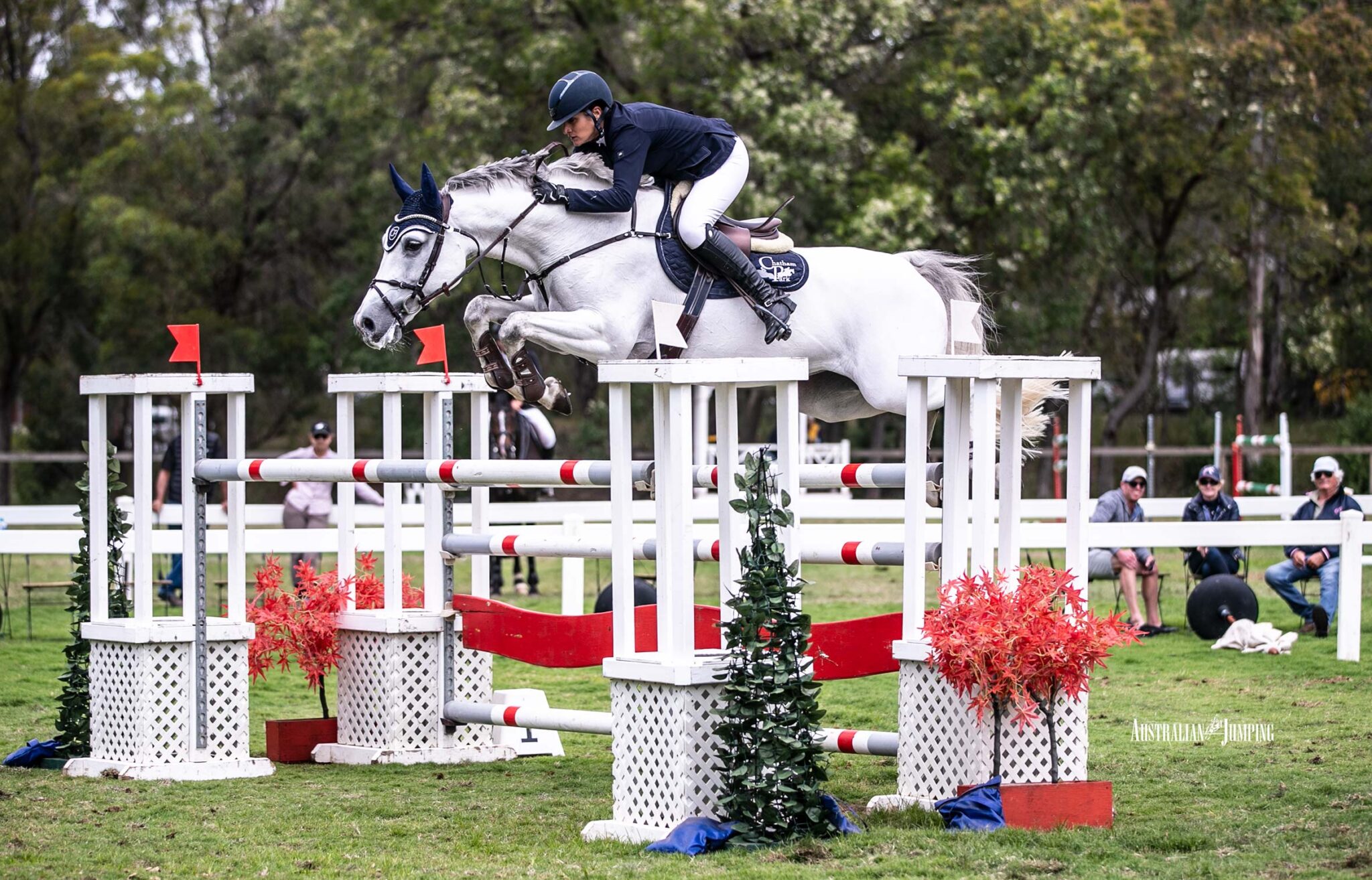 Amber Fuller and Upperclass Z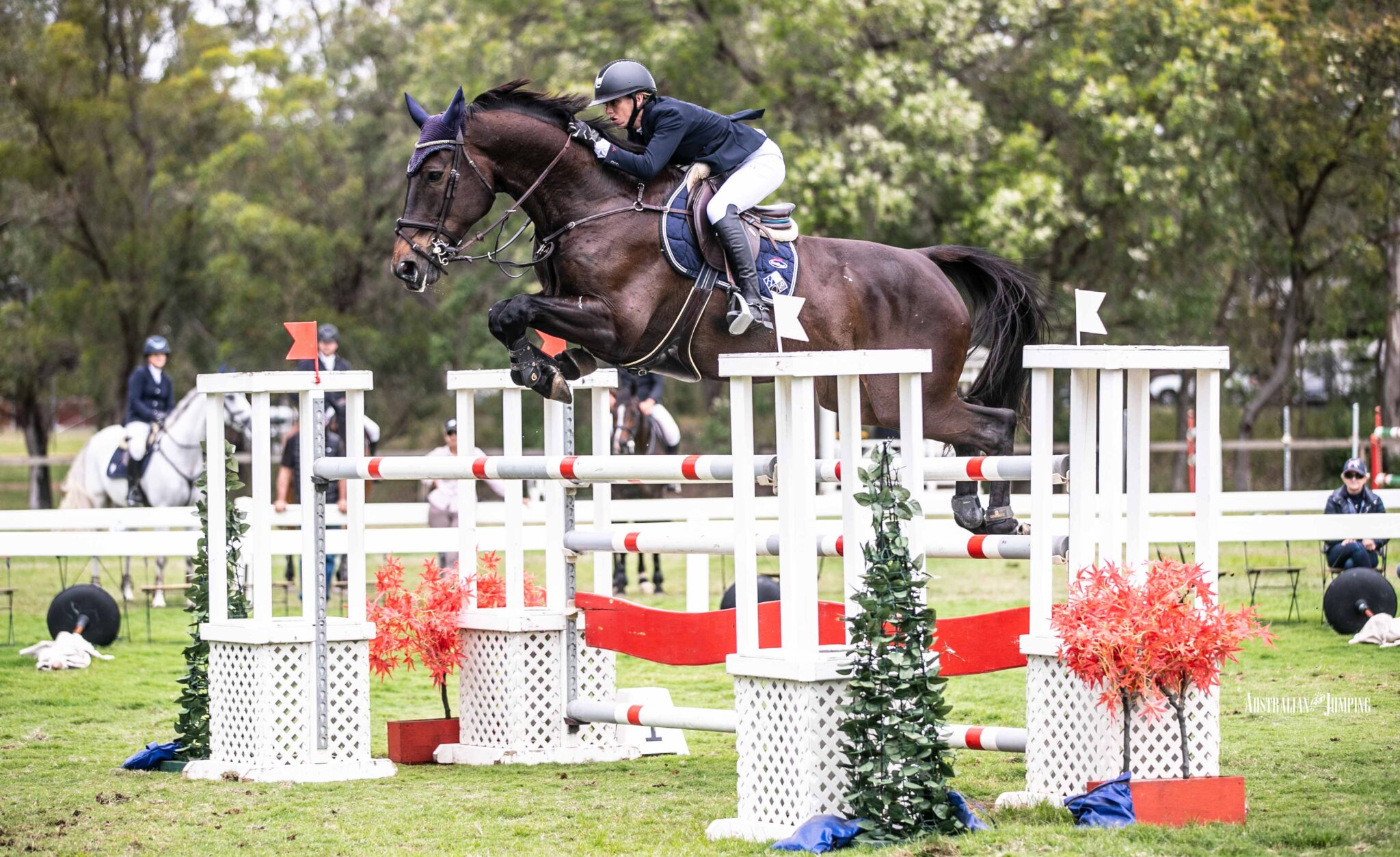 Olivia Hamood and Alan 111 Z
So in the end, it was Raymont and YPH Capulet who prevailed to take the win, from a very gallant Amber Fuller and Upperclass Z in second with Tom McDermott and Cachassini II filling third place.
Congratulations to the winner and all the placegetters.
CLASS 7: Camden Equine Centre – (AM5) – Mini-Prix – 1.40m
The first twelve placings in this class were:
| | | |
| --- | --- | --- |
| PLACE | RIDER | HORSE |
| 1st | Billy Raymont | YPH Capulet |
| 2nd | Amber Fuller | Upperclass Z |
| 3rd | Tom McDermott | Cachassini II |
| 4th | Josh Collins | Anssioso Z |
| 5th | Olivia Hamood | Alan 111 Z |
| 6th | Brook Dobbin | Gabriel MVNZ |
| 7th | Tess McInerney | Alpha Centauri |
| 8th | Emma Smith | Cera Charisma |
| 9th | Vicki Roycroft | Licaviv |
| 10th | Paul Brent | Kablesse Kavita |
| 11th | Isobel Guinness | Cassandro B |
| 12th | Amber Fuller | Nopal Van Tallaert |
Results sourced from Global Entries Online
View Comments