Rowan Willis from Hickstead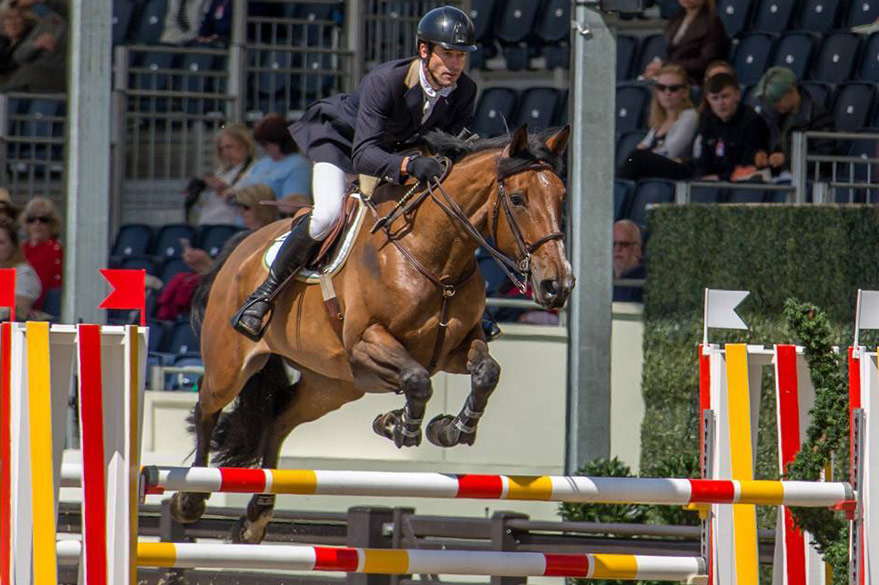 Amanda Jane Smith Photography
Source: Equestrian Australia
Aussie Show Jumping rider Rowan Willis is living the ultimate equestrian dream.
This week he is the sole Australian representative competing at the Al Shira'aa Hickstead Derby Meeting at Hickstead in the UK. He's campaigning with his two Australian owned horses Doulita, and Shark, a gelding part-owned by several members of his family, a bloke by the name of Michael Jackson and Warren Coventry, a sheep farmer from New England.
It's Willis' 18th year riding at Hickstead. "I love riding here in the big grass rings. The fences are bold and take a little more riding than most arenas around the world."
"It's a good show to come to. Very expensive but very good for horses as they learn a lot here."
"It gets them prepared for any other show if they can jump here they can jump anywhere", he said.
Willis says both Doulita and Shark have performed well enough in their respective CSI4 * classes at the famed All England Jumping Course this week.
In past years he's been no stranger to success at this major show having won the six-year-old championship twice.
Throughout the year Willis bases himself out of the Newbury yard of fellow Aussie (Eventing) rider and friend Russ Hardy but spends most of his time on the road travelling to compete in some pretty exotic locations.
He has ridden the past two seasons in Morocco and has very fond memories of the experience competing in shows put on by the King of Morocco who is a huge fan of Show Jumping.
"Morocco is a lovely country and it's nice to go there and have some new culture and see some amazing sights. It's our holiday. "
Next stop for Willis is Slovakia next month for the Eastern European jumping season…..and in a few months he'll take up an invitation to ride in Algeria.
What a life!
View Comments