Sometimes it just takes time to realise that things happen for a reason!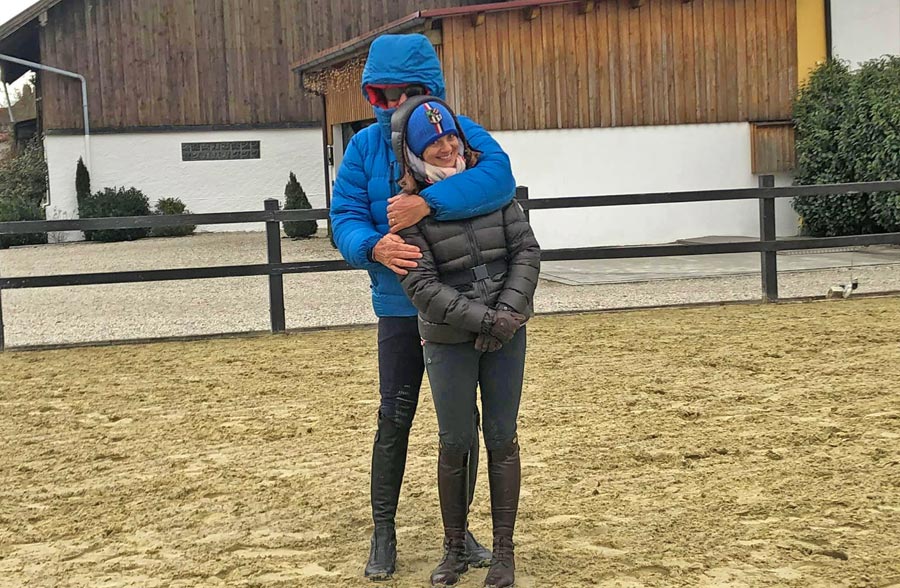 Supplied
Chris and Gabrielle Chugg have certainly had a turbulent few months. After celebrating their wedding late last year and then sealing the deal on Chris's Australian League World Cup Jumping win early this year – it looked like the next few months were mapped out perfectly for them. But things didn't quite work out as planned! We caught up with Gabi to hear in her words how things have actually panned out so far this year!
Advertisement


"In early February Chris and I were on cloud 9 – Chris and our 9yr old 'PSS Levilensky' had just won the Australian World Cup showjumping league and were heading to Las Vegas for the World Cup Final with a stop at the CSI5* Longines Masters of Hong Kong and then via the prestigious Saut Hermes CSI5* in Paris to add to their final preparations for the finals.
Soon after returning home from Boneo Park from the final two legs of the World Cup season our plan was slowly starting to change, COVID-19 was running wild through China and we had gotten the word that the Hong Kong Masters had officially been cancelled. 
One little hiccup and the plan just needed a bit of adjusting – we were now trying to arrange a flight for Chris and 'Levi' to Europe which by this time was proving quite difficult to organise, however Cameron Croucher and his team at Equine International Airfreight – who at the time were already dealing with the consequences of this pandemic with major interruptions with cargo flights and many airlines cancelling last minute leaving horses from all over stranded at their point of origin, and yet amongst all this they managed to secure us a flight for 'Levi' and Chris to get to Europe! 
Happy Days!
Now any horse person knows that horses are just absolute gems for having impeccable timing- whether it be throwing a shoe, getting an abscess or spiking a temperature – as it turned out the gods did not think going overseas with a horse was a good business decision at the time so we pulled the pin on the trip to the World Cup Finals at the last minute.
Deciding we needed to keep ourselves occupied so making a good out of a (at the time bad) situation we got on a plane to go and run an eye over our young horses in Europe and make a special visit to our beloved 'Flaire' at Stal Tops.
About a week and a half in to our trip the entire world was coming to a literal stand still because of COVID-19, and soon enough every show throughout Europe had been cancelled, followed by the World Cup Finals and soon after that Tokyo 2020 – and we came to realisation that the decision of having to cancel our plan for the World Cup Finals was indeed the best decision we could have made!
So here is to staying safe and well at home and to Tokyo 2021! "
We are delighted than Chris and Gabi are back home safe and sound and look forward to following their adventures leading up to Tokyo 2020 in 2021!
Advertisement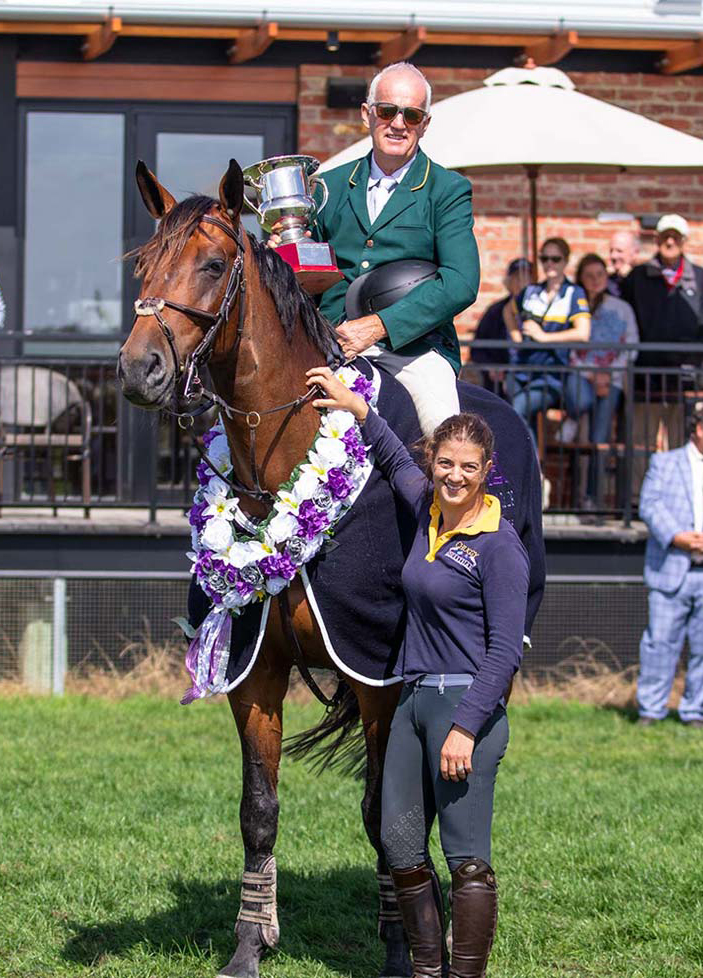 View Comments