Sophie Hatch wins Princess Cup in Thailand
Thailand Equestrian Federation
Source: Equestrian Australia
Recently, Equestrian Australia was privileged to send three young show jumping riders over to Thailand for the 2018 Princess's Cup, held in Bangkok at the 2nd Cavalry.
On the team were Jessie Rice-Ward and Sophie Hatch from NSW & Darcy Wade from VIC, with Chef d'Equip Rory Hovell.
This was a borrowed horse event, where riders were randomly assigned their horses for competition. The high-quality horses were supplied by Thai horse owners and the Royal Guard, without whom the event would not have been possible.
While there, the riders were fully immersed in the Thai culture and got to see the sights and meet other great riders from the likes of Iran, Japan and Indonesia.
Advertisement

The whole trip was a memorable one, and the competition was fierce. But the star of the competition, across all the countries, was our very own Sophie Hatch.
On the day of the individual final, for the CSIJ-B Princess Cup, Sophie Hatch was selected to ride Royal De Moens, a Warmblood imported from India.
"It was such a great honour to represent Australia at the Princess Cup in Thailand," said Sophie
"A big thanks to the Thai Equestrian Federation and the Princess of Thailand for hosting a memorable event and the Thai horse owners and Royal Guard for providing the borrowed horses to make the event happen. I can't forget chef d'equipe Rory Hovell, and my team mates Jessie and Darcy for all their support going into the final."
And Sophie and Royal De Moens turned out to be a perfect pair. Out of 13 combinations in the final, they were the only ones to ride double-clear, taking out the very top honours by winning the Princess Cup!
Advertisement

Curtsey lessons were then required in a hurry, because next stop was a visit to the Princess of Thailand for special presentation of the Cup.
Just landed back in Australia, it's onwards and upwards for all three young riders who went to Thailand. We look forward to keeping an eye on what they do next and where they end up.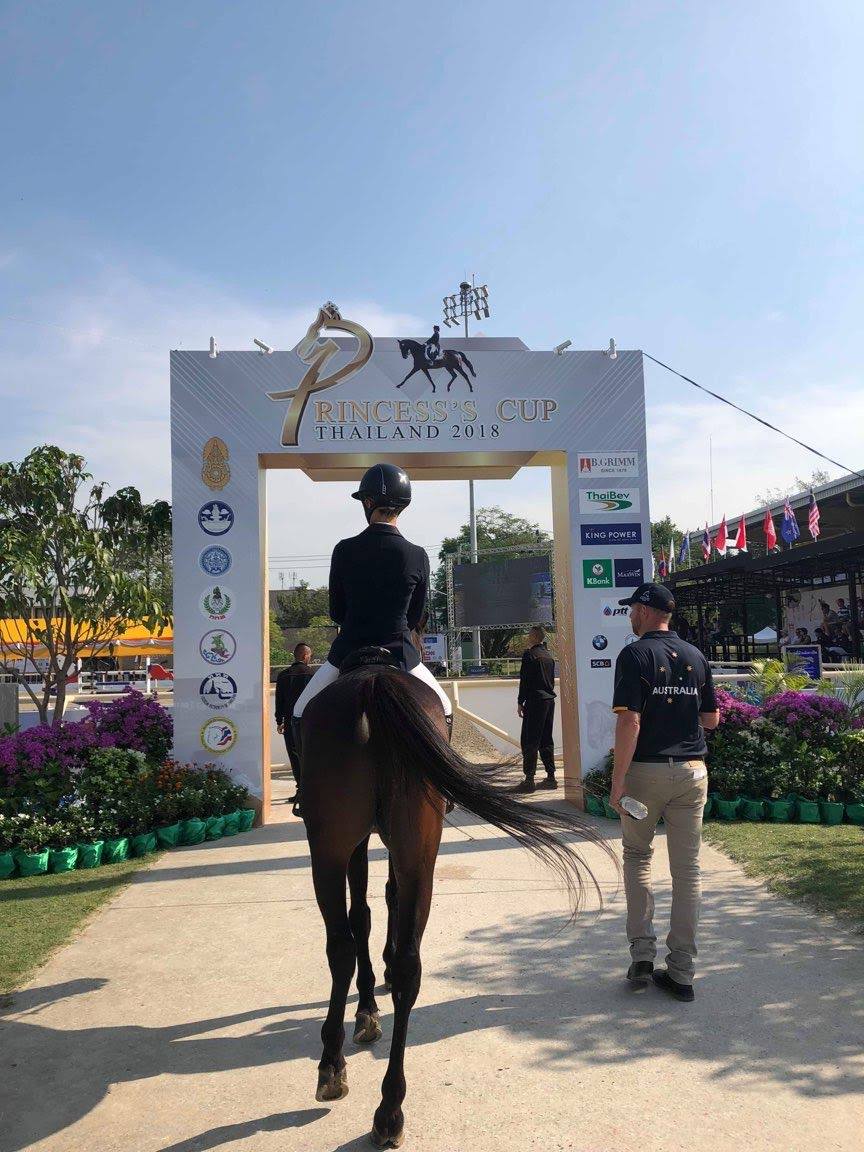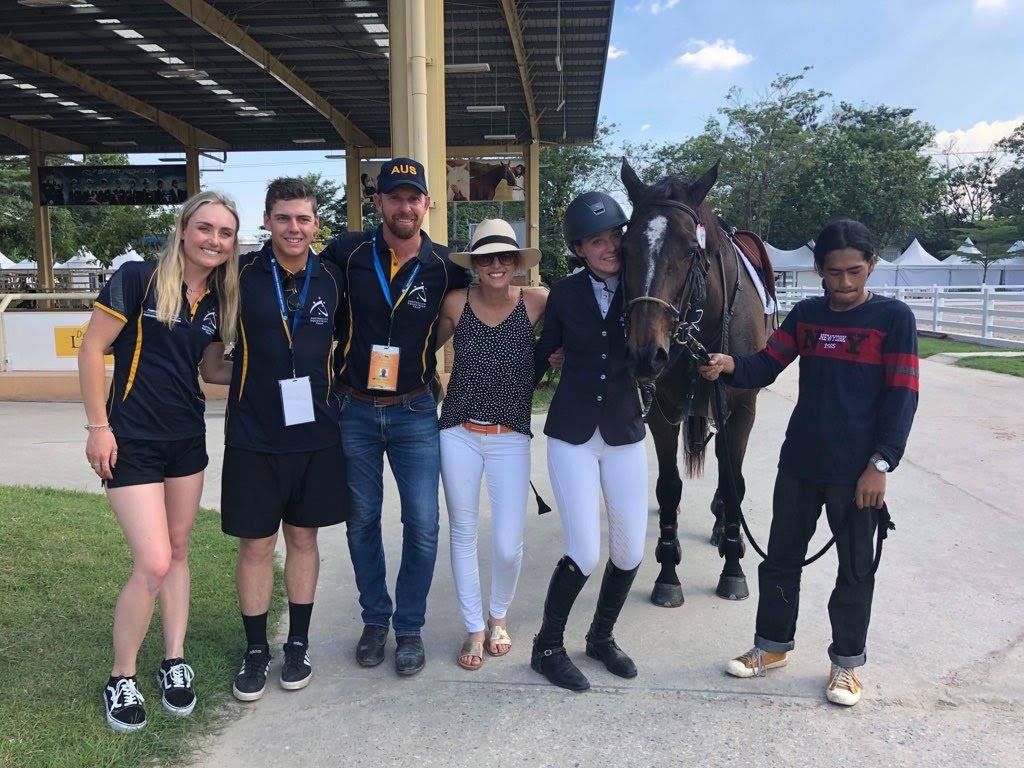 View Comments