Stal Tops Australian Young Rider Series set for an exciting finish next weekend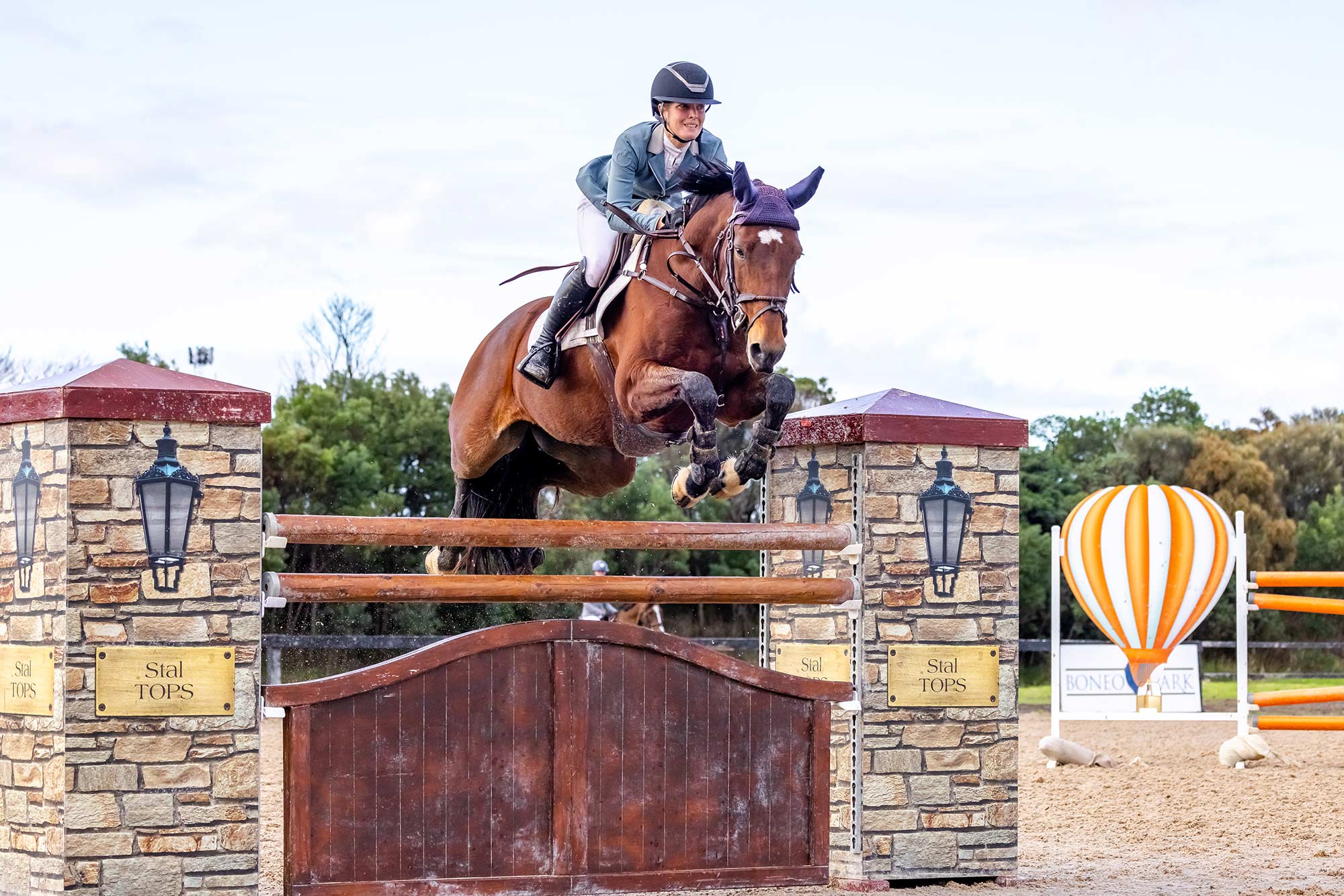 Australian Jumping
The final Leg of the 2022 Stal Tops Australian Young Rider Series will be held as part of the Jumping NSW Summer Showjumping Classic CSI1*-W show at Sydney International Equestrian Centre (SIEC) on Saturday 10 December. It will mark the culmination of the fourth edition of the series, all thanks to the generous sponsorship by Australian rider Edwina Tops-Alexander and her husband Jan Tops. Edwina has been one of our leading riders for many years and has represented Australia with great success at innumerable international competitions including Olympic and World Equestrian Games. Edwina is an outstanding ambassador for our sport and although her incredible jumping career takes her all around the world, her love of Australia and her passion for Australian jumping has not diminished her desire to give back to the sport in Australia and encourage and challenge Young Riders.
Advertisement


The three previous legs this season were held at the Boneo GDP classic in May, the Waratah World Cup Show in August and at Jumping@Willinga in September. Going into this final leg, the top portion of the cumulative point score table looks like this:
2022 – STAL TOPS AUSTRALIAN YOUNG RIDER SERIES – Pointscore after 3 Legs
| | | | |
| --- | --- | --- | --- |
| PLACE | RIDER | HORSE | TOT. |
| 1st | Tyla Hackett | Global PH Cocofino | 22 |
| 2nd | Clemency Hughes | Diamond B Corvina | 18 |
| =3rd | Lucy Locke | Quero Quero | 11 |
| =3rd | Sally Simonds | Oaks Kingfisher | 11 |
| =5th | Tilley Fair | Oaks Constantino | 9 |
| =5th | Jess Rice-Ward | Denison Park Style | 9 |
| =7th | Anneliese Wansey | Grandiamo | 8 |
| =7th | Milly Fisher | Yandoo Pasadena | 8 |
| =7th | Tori Cureton | Equus Archer | 8 |
| =7th | Bella Du Plessis | Monte Carlo MVNZ | 8 |
| =7th | Georgia Bouzaid | Vitess | 8 |
With 11 points on offer for the win in each leg, there are only four combinations within striking distance of either the series win or a tie. However, despite their lead being well deserved (Tyla Hackett and Global PH Cocofino are the only combination so have secured points in each leg so far), they were back in their native New Zealand competing just a couple of weeks ago, so it remains to be seen if they make an appearance at SIEC.
Advertisement


Clemency Hughes and Diamond B Corvina, who were recently crowned as the Australian Young Rider Championship winners look to have a great chance if Hackett does not enter. They would only need to finish in the top six to secure enough points to claim the title. If they were to finish outside the top six, then the door would be opened slightly for either Lucy Locke and Quero Quero or Sally Simmonds and Oaks Kingfisher to claim a share of the title, however, they would need to pick up the maximum 11 points for winning the class to pull alongside Hackett on 22 points. While this scenario might be a little unlikely, we know it is possible after Lucy Locke and Quero Quero were the winners of Leg 1 and Sally Simmonds and Oaks Kingfisher took out Leg 3.
However it pans out, the class is sure to be exciting viewing. The series winner will join a short and illustrious list of previous title winners, those being Erin Buswell in 2018, Amelia Douglass in 2019 and Madeline Sinderberry in 2021. We can't wait to see which rider will join then next weekend.
View Comments