State Teams named for Australian Jumping Championships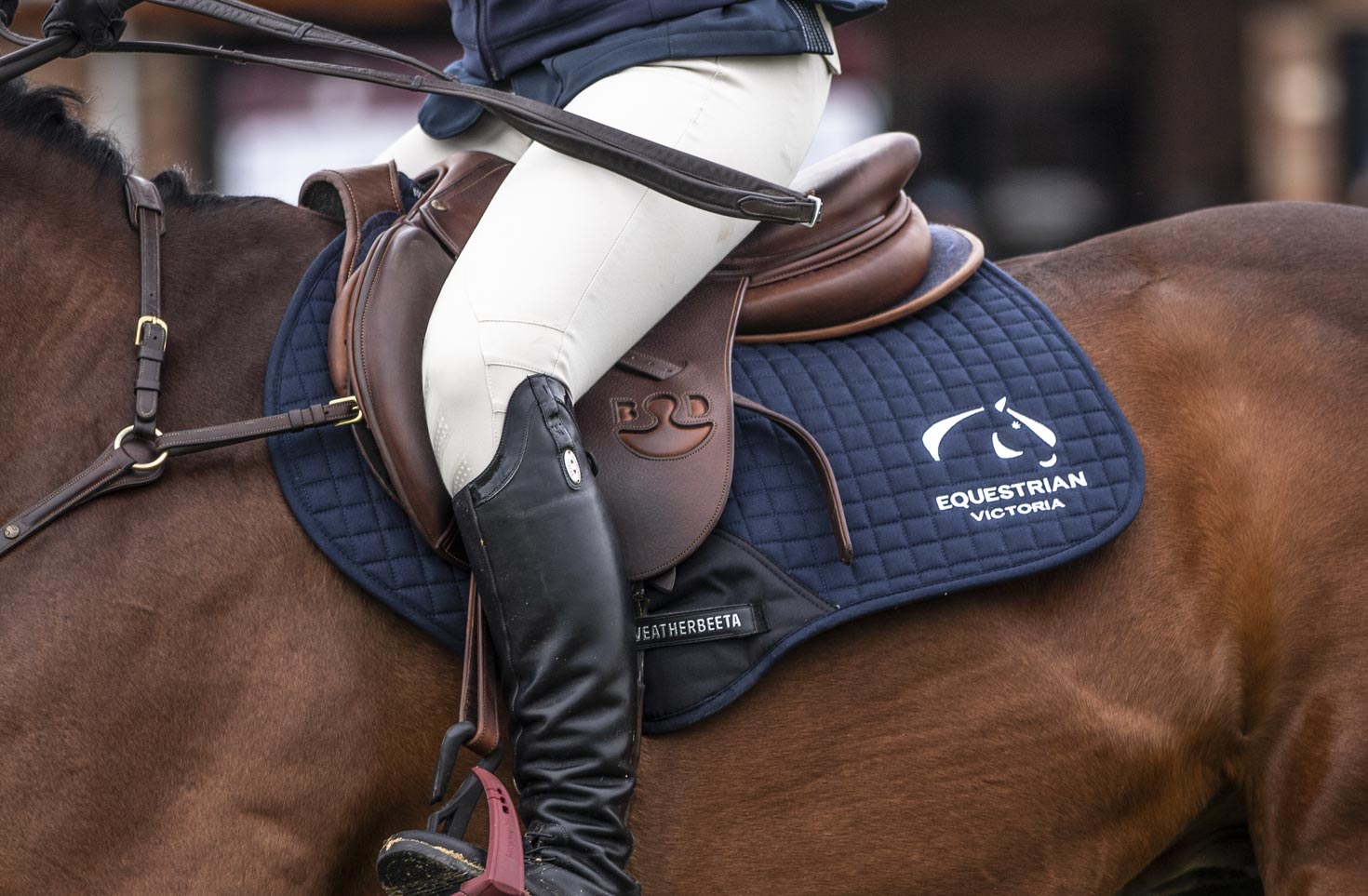 Australian Jumping
An important part of the Pryde's EasiFeed Australian Jumping Championships to be held next week at Boneo Park, is the Teams Competition. Held in conjunction with the qualifying rounds of each championship, combinations from each state will score points to determine the champion State in each classification. Teams from NSW, Victoria and Queensland have been announced and are listed below.
Advertisement


JUNIOR TEAMS
VICTORIA
Georgia Price and Zara PPH
Mikayla Hogg and Bellhaven Corringa
Lorna Reilly and Bellhaven Jazz
Hayden Parker and Yirrkala Pippi Longstockings
Reserve: Jordyn Le-Madgwick and Copabella Cashmir

QUEENSLAND
Phoebe Riordan and Diamond B Versailles
Simone Sorensen and Yalambi's Karijini
Kaitlyn Parlevliet and Koyuna Galaxy
Grace Overton and Chironic Dominant Visage

NEW SOUTH WALES
Aria Baker​​​ and That's Limo
Clemency Hughes​​ and Nicolette
Lucy Locke​​​ and Diamont
Anneliese Wansey​​ and Kolora Stud St Patrick
Reserve: Grace Dawes and Castell
TASMANIA
Chloe McFarlane and Jellystone Cassime
Jessie Groves and Red Sambucca
Laura Edwards and Piccalina
Reserve: Laura Edwards and Warrego Africa
YOUNG RIDER TEAMS
VICTORIA
Hayden Parker and Tulara Spangenberg
Kendall Richards and Bonita Auriela
Georgia Hodgetts and Corinda

QUEENSLAND
Brooke Dougall and My Locky
Fuschia Criss and Dual Diamond
Tayla Parlevliet and Flash Drive

NEW SOUTH WALES
Hayley Cox​​​ and Eclipsis or Tulara Zane
Amelia Douglass​​ and Upperclass Z
Jess Rice-Ward​​ and CP Southern Cross
Madeline Sinderberry​​ and Keilor Bamboo
Reserve: Clemency Hughes and Diamond B Corvina
SENIOR TEAMS
VICTORIA
Russell Johnstone and Daprice
Ally Lamb and Eagle Rock
Jessica Pateman and Celso
Frida Lindgren and Ashleigh City Lights
Reserve: Brook Dobbin and Gabriel MVNZ
QUEENSLAND
Billy Raymont and Black Jack IXE
Clem Smith and Oaks Conjuror
Olivia Hamood and Jane Fonda DVD
Sam Overton and Oaks Cassanova

NEW SOUTH WALES
Josh Collins​​​ and Cornel
Amber Fuller​​​ and CP Aretino
Amanda Madigan​​ and Diamond B Vivienne
Jamie Priestley​​ and Courage
Reserve: Kate Hinschen and Oaks Ventriloquist
We look forward to what promises to be an exciting competition.
Advertisement


View Comments