Stuart Jenkins and 'Fairview Alicana' – Australian Senior Champions 2023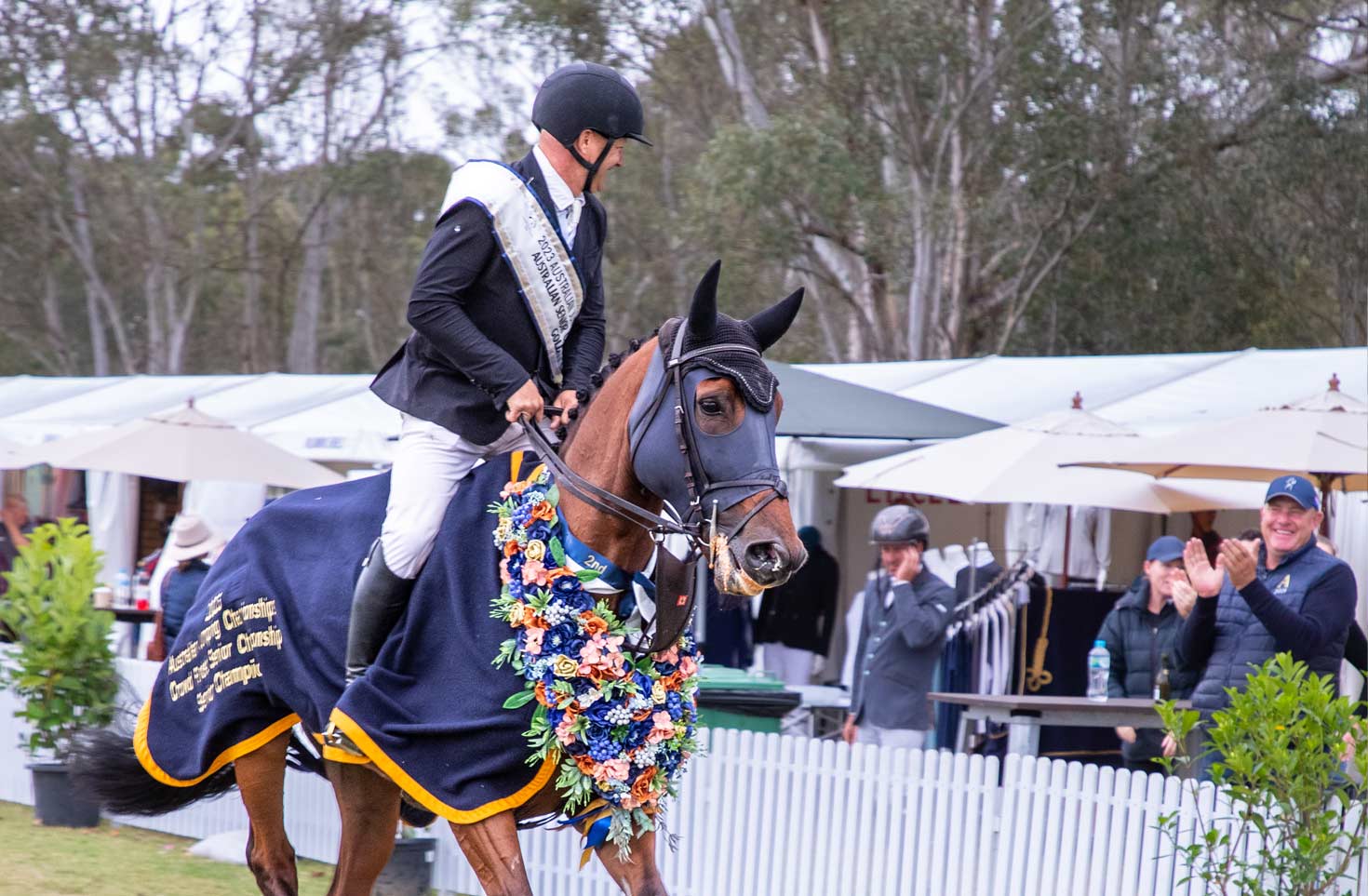 Australian Jumping
Stuart Jenkins and his 9 year old mare Fairview Alicana were crowned Australian Senior Champions on the weekend at the Australian Championships at Sydney International Equestrian Centre (SIEC). This title tops off a great year for this combination which kicked off 2023 with a second place in the Grand Prix at the World Wetlands Day Jumping Championships at Boneo Park in January, followed by a very solid performance at Sydney Royal and then a series of first and second Grand Prix places back home in Queensland at various shows, culminating in Brisbane Royal (Ekka) where they won the Group A Championship, as well as being named the Group A Jumping Horse of the show.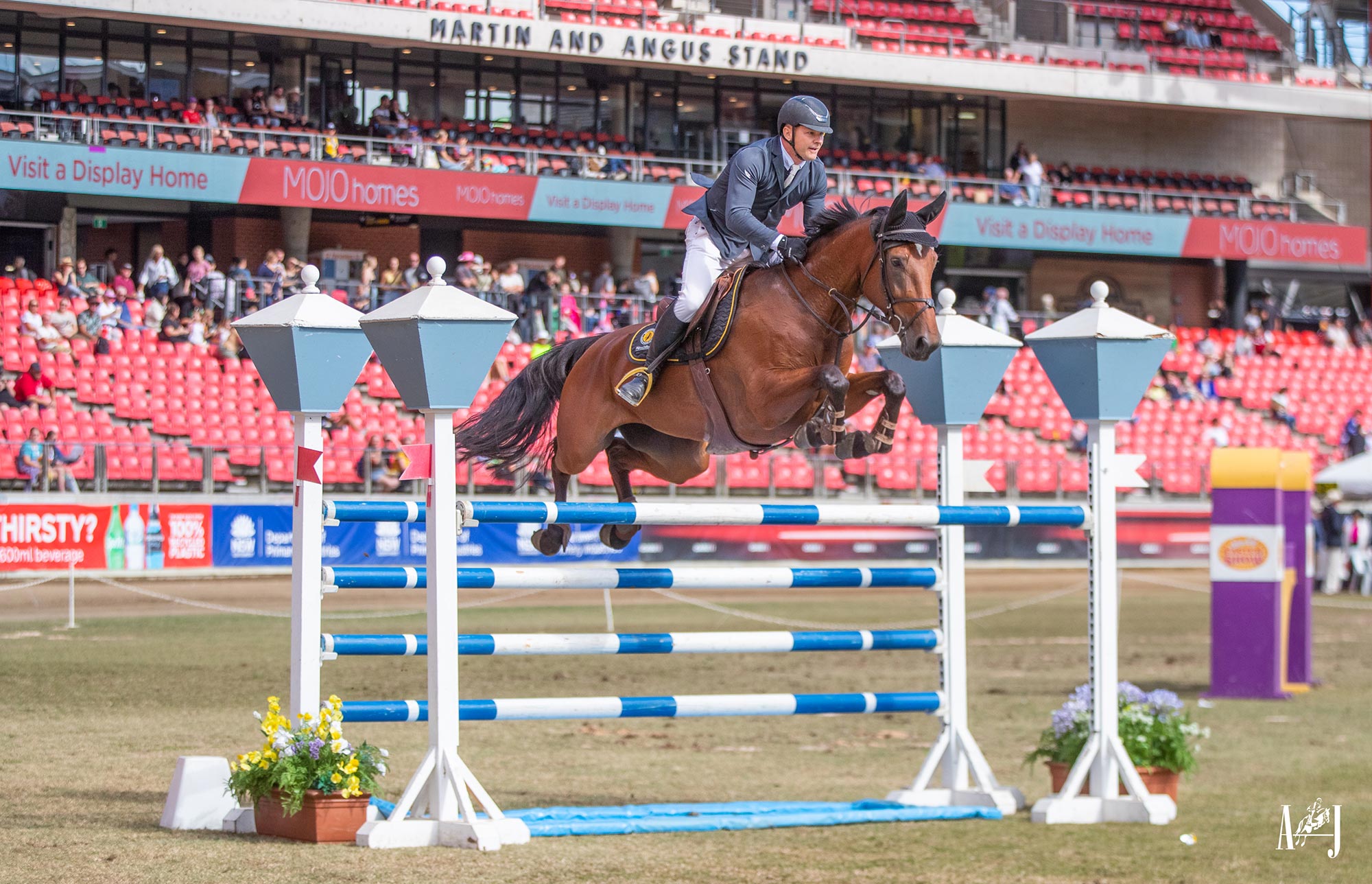 Above: Stuart Jenkins and Fairview Alicana in the 2023 Sydney Royal Grand Prix
Having made the trek down from their base at Glamorgan Vale, about 60 km west of Brisbane to the Australian Jumping Championships in Sydney, the pair started the week strongly, going clear and taking the win in the first round of the Championship on the opening day ahead of Sam Overton and Oaks Cassanova in 2nd and Amber Fuller and Nopal Van Tallaert in 3rd.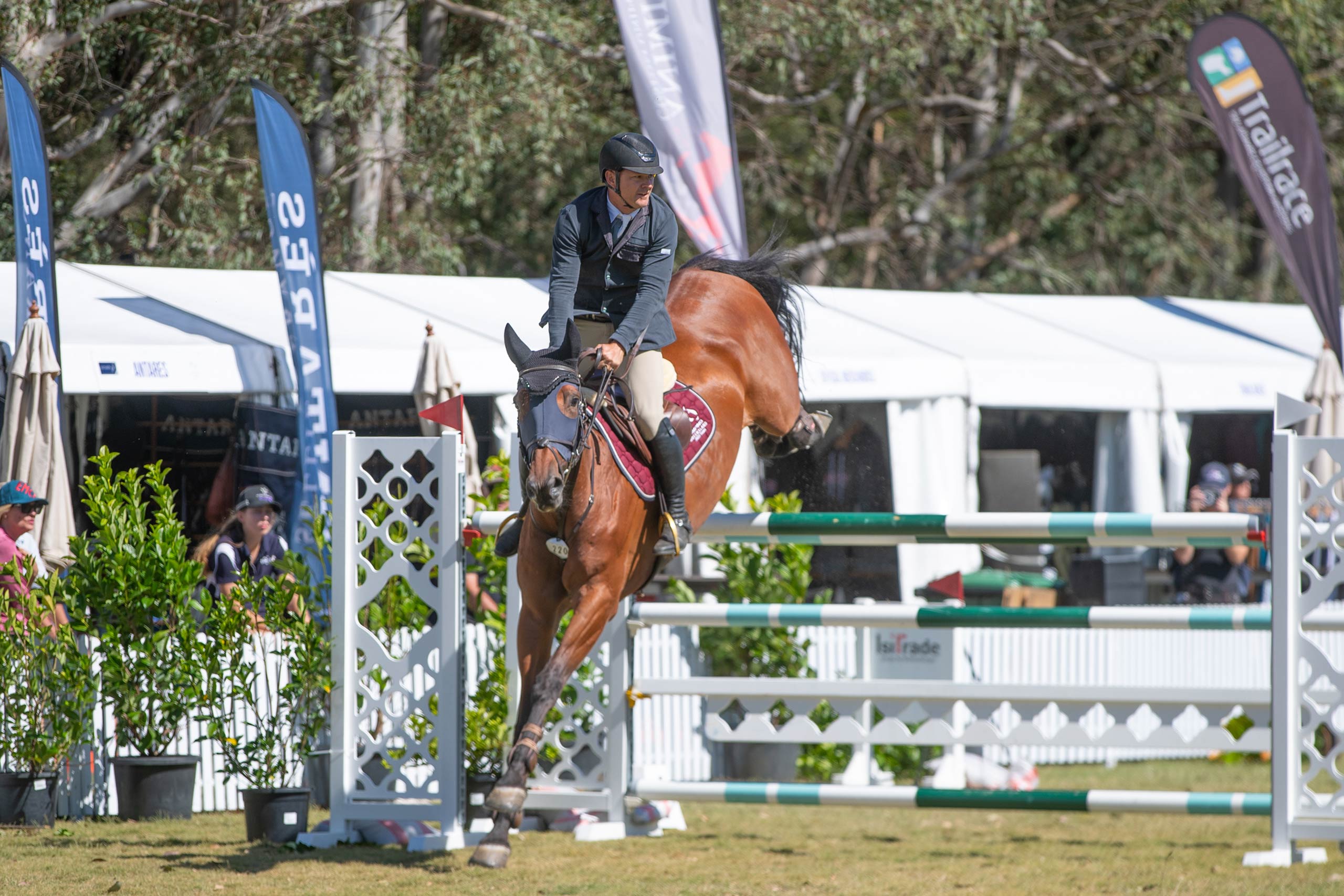 Two days later, the Senior Title aspirants lined up again for the Second Round of the Championship. Stuart and 'Josie' this time took a rail, which saw them finish in a handy fifth place. All those finishing ahead of them left the rails in place with Stuart and 'Josie' the fastest of the four-faulters. When the performances over the two rounds were converted into penalties, Stuart and 'Josie' found themselves going into the Final carrying just one penalty and in second place behind the leaders on zero. In the final round, the pair finished second, having accumulated a further four faults, to bring their final total to five sealing the win. It was a huge weekend for the team and we are sure that the celebrations in the Fairview Performance Horses camp went well into the night!
Advertisement


We caught up with Stuart after his arrival back home to chat with him about this major win and the very special homebred mare Fairview Alicana. And it certainly was a special win for Stuart and wife Becky who bred this mare out of Becky's much loved World Cup mount RSB Jacana and by Stuart's very successful stallion Fairview Aliquidam who came as close as Stuart has come previously to a Senior Championship win with a 6th place in 2015 as well as campaigning so successfully at World Cup level and as part of the Australian Team in New Zealand in 2018. Stuart was "absolutely delighted to win the Championship and especially on this very special horse who means so much to both of us and I want to thank Becky so much for her support". 
Fairview Alicana (know around the stables as 'Josie') was the only foal out of the pairing with RSB Jacana as Aliquidam was gelded soon after. Stuart told us that there were hot debates in the Jenkins household about who would get the ride on the one and only offspring of their much loved horses and it was decided that "if it was a filly it would be Becky's and if it was a colt it would be Stuart's". However 'Josie' had other ideas and didn't take very well to Becky (following in Aliquidam's footsteps apparently haha) so it was decided that Stuart would take over. The rest is history!
Advertisement


Congratulations to Stuart and Becky on this great win, how could they not be delighted that such a special horse that they bred themselves has given Stuart his first Australian Senior Title, not to mention the lovely foal so generously donated by Mark Fraser of Tulara Warmbloods. We look forward to seeing what more the future holds for this exciting combination!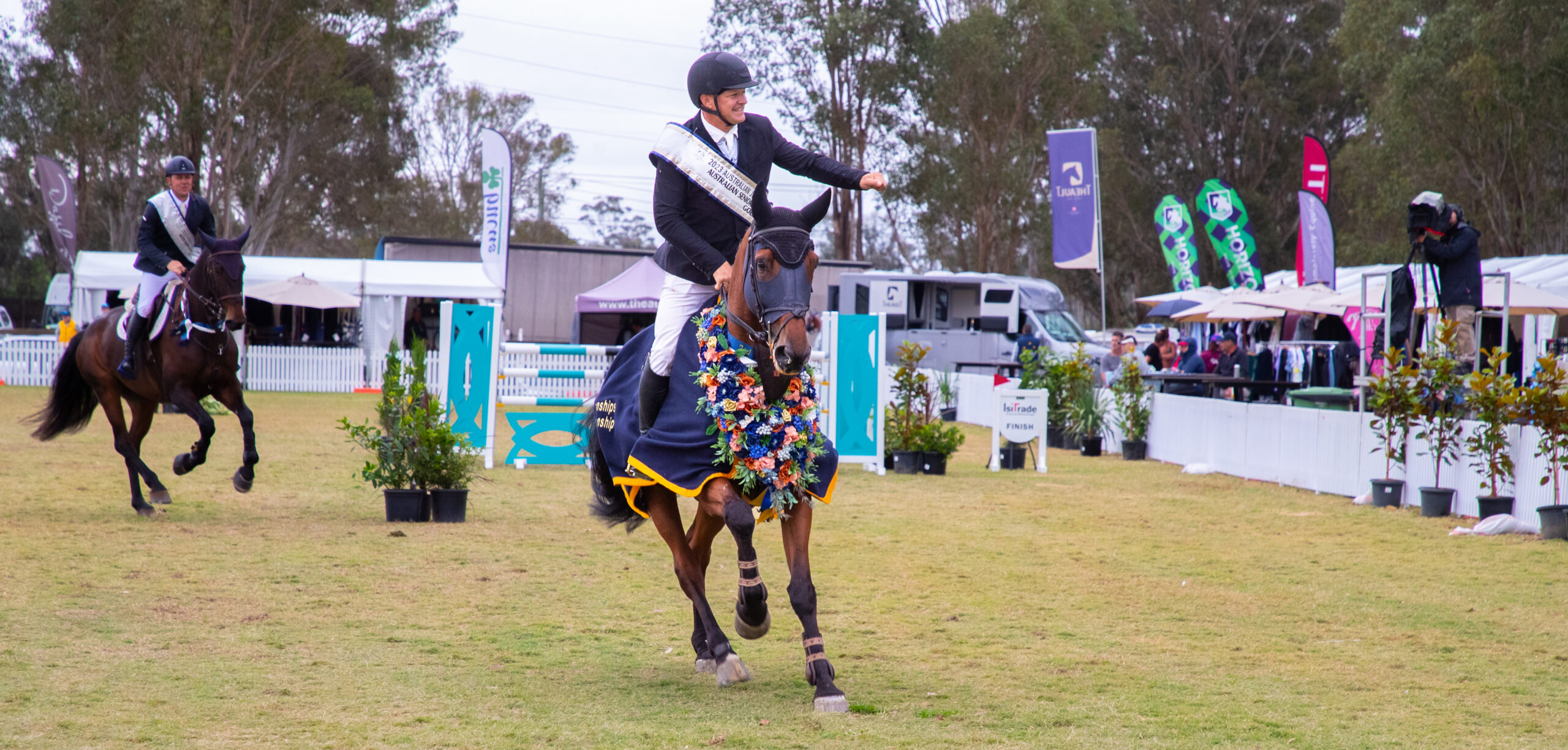 View Comments