Summer rains at Sydney Summer Classic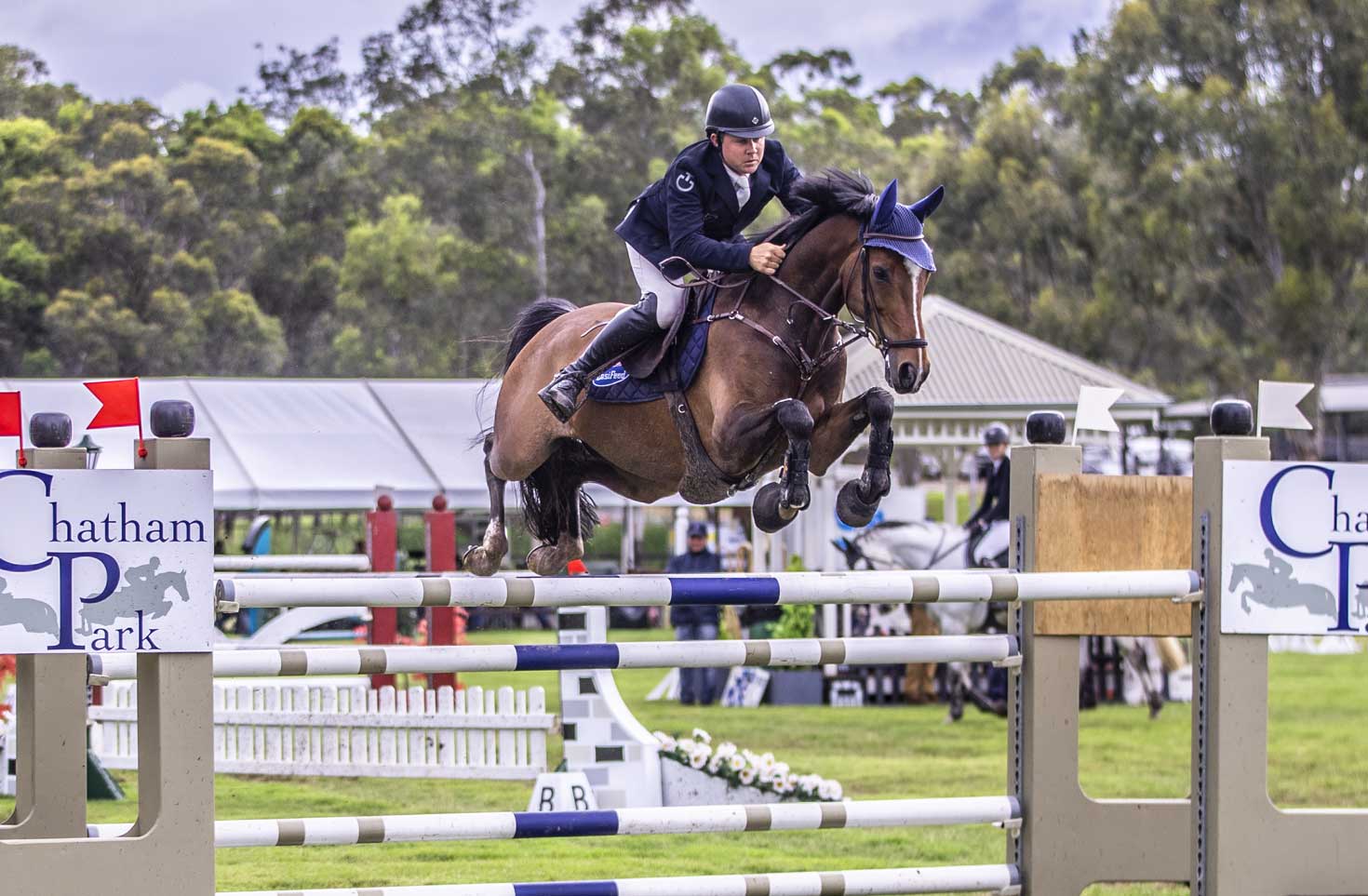 Australian Jumping
Whilst the day started off with blue skies, a nice reprieve from yesterday's drenching, it wasn't long before the clouds rolled over and the skies opened up once more.  Luckily the grass arena held up remarkably well and whilst there were a few delays during the day to allow for thunder and lightning to pass, all classes were eventually completed.
Advertisement


In the same fashion as yesterday, Andrew Inglis took out the win in the first class (the Open 1.25m), this time with Indiana Goodtimes. They were one of 25 combinations which recorded clear rounds in both phases, beating Tess McInerney and Quintation into second place with Alisa Williams and Willybling filling third place.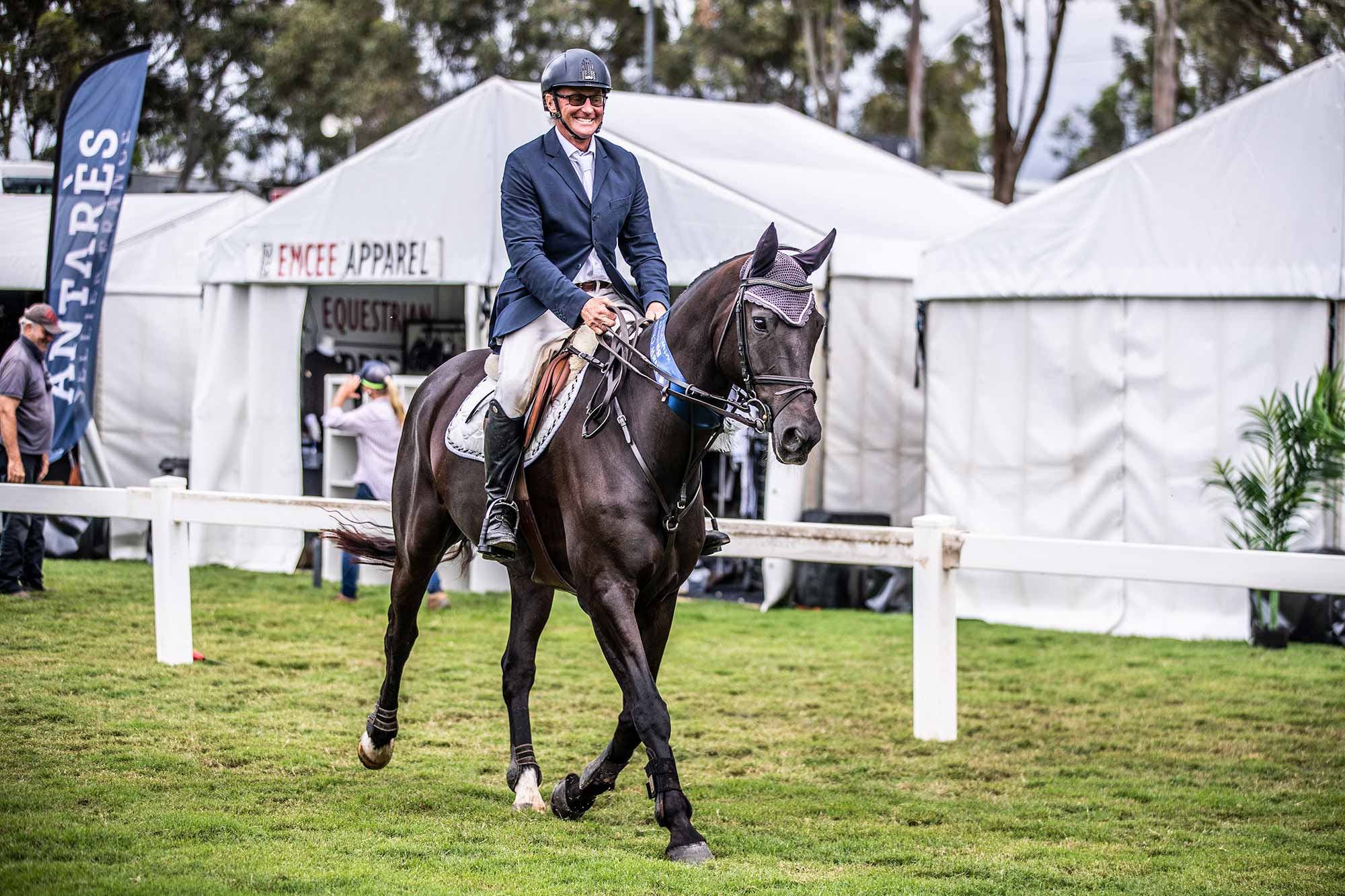 Next class was the special two-phase competition for Young Riders which was completed despite a lengthy delay following a midday storm which drenched the arena. The win went to Anneliese Wansey and Grandiamo with Madeline Sinderberry and Keilor Bamboo in second and Alexandra Gostelow and Tulara Cristo filling third place. These three were the only combinations to record clear rounds in both phases.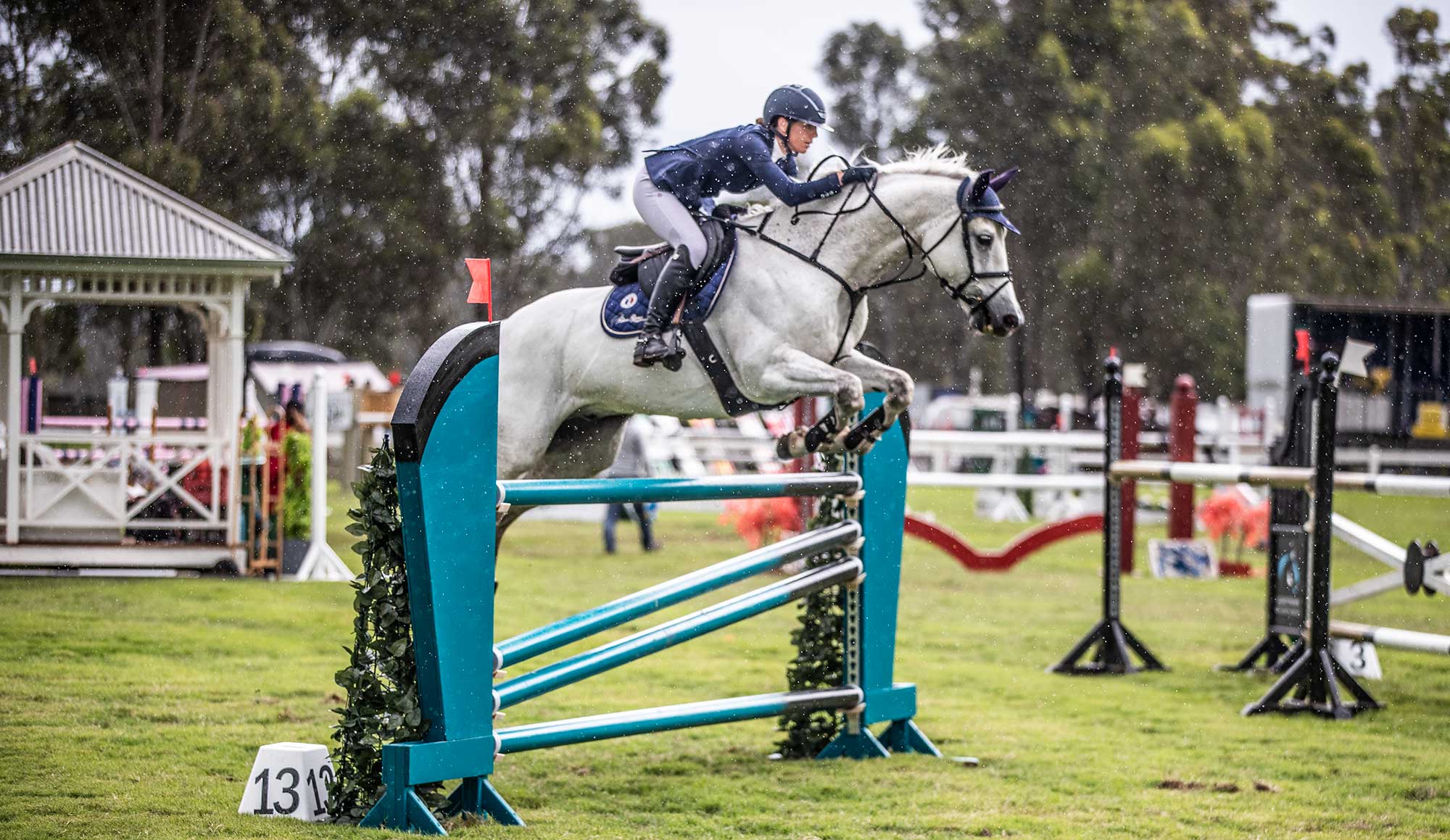 Anneliese Wansey and Grandiamo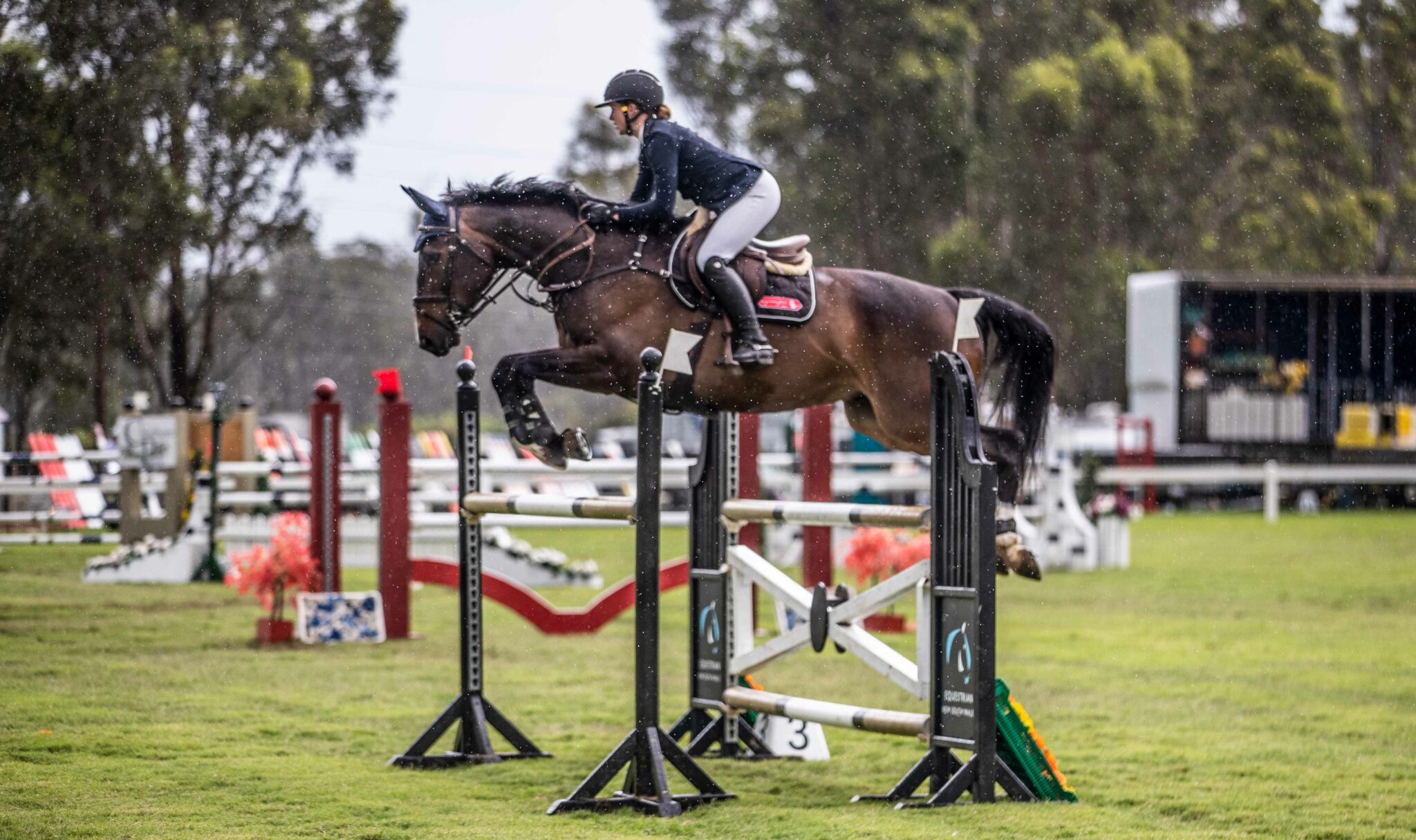 Madeline Sinderberry and Keilor Bamboo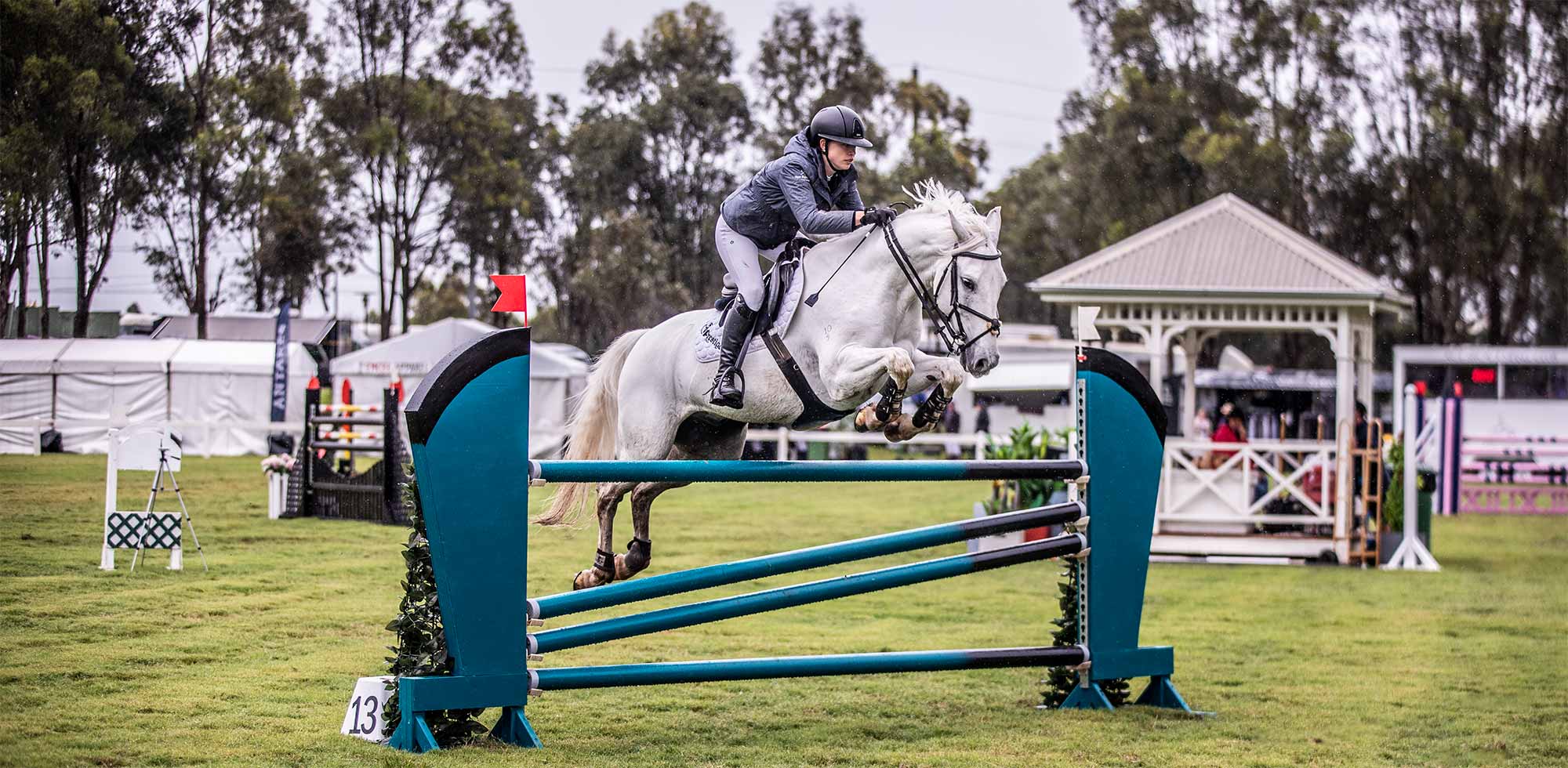 Alexandra Gostelow and Tulara Cristo
Billy Raymont and YPH Capulet took out the open 1.35m class with a pair of Victorian visitors filling out the podium. Brook Dobbin and his mare Velvet Cate were second, while Phillip Lever and BP Jedak Du Rouet were third. As with the previous class, these three were the only three double clear performances.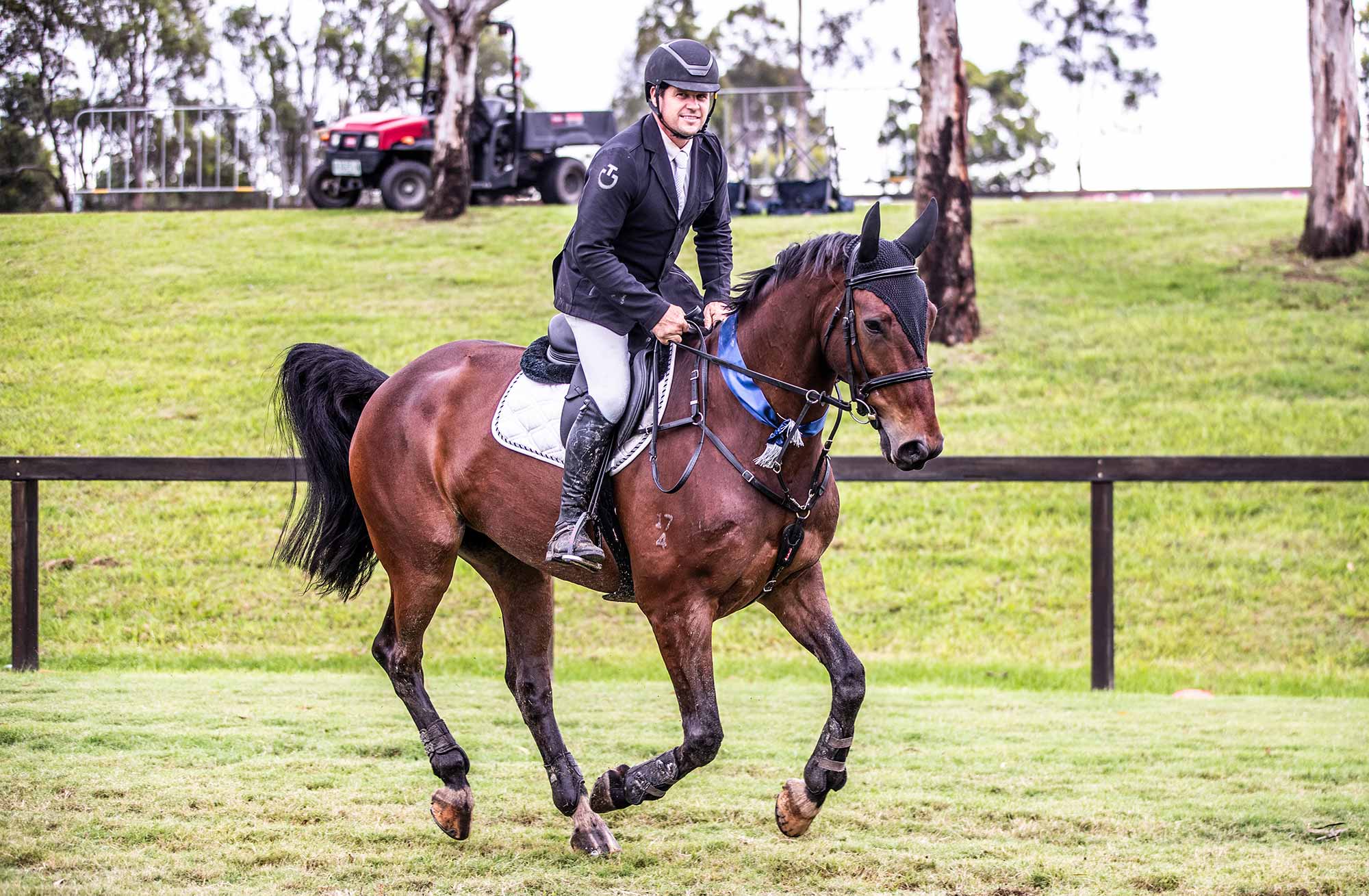 The final class of the day had a total of 17 combinations on the start list, however the wet conditions saw a large number of withdrawals, with all the starters coming from interstate. Phillip Lever and Lomachenko went double clear to take the win, ahead of Jess Pateman and Celso, who were also double clear. A rare rail for Raymont and Anton saw them finish in third place.
With the prospect of a much better weather forecast tomorrow, we are hoping that we have seen an end to the rain which has fallen during the first two days and look forward to a great weekend of Jumping as the Chatham Park Summer Classic reaches it's conclusion over the weekend
Congratulations to all the winners and placegetters from today. Placegetters in all classes are listed below.
CHATHAM PARK – ARENA 1
CLASS 7: Tumut Freight – OPEN – Super Two Phase – 1.25m
| | | |
| --- | --- | --- |
| PLACE | RIDER | HORSE |
| 1st | Andrew Inglis | Indiana Goodtimes |
| 2nd | Tess McInerney | Quintation |
| 3rd | Alisa Williams | Willybling |
| 4th | Tom McDermott | Cooley Gangster |
| 5th | James Paterson-Robinson | Diamond B Baton Rouge |
| 6th | Andrew Inglis | Laracas |
CLASS 8: Young Rider – Special Two Phase – 1.30m
| | | |
| --- | --- | --- |
| PLACE | RIDER | HORSE |
| 1st | Anneliese Wansey | Grandiamo |
| 2nd | Madeline Sinderberry | Keilor Bamboo |
| 3rd | Alexandra Gostelow | Tulara Cristo |
| 4th | Matt Irvine | Finch Farm Vikram |
| 5th | Madeline Sinderberry | Balentino |
| 6th | Milly Fisher | Pica Bleu |
CLASS 9: OPEN – 1.35m
| | | |
| --- | --- | --- |
| PLACE | RIDER | HORSE |
| 1st | Billy Raymont | YPH Capulet |
| 2nd | Brook Dobbin | Velvet Cate |
| 3rd | Phillip Lever | BP Jedak Du Rouet |
| 4th | Jamie Priestley | Courage |
| 5th | Ally Lamb | Spartava DP |
| 6th | Ally Lamb | Eagle Rock |
CLASS 10: OPEN – 1.45-1.50m
| | | |
| --- | --- | --- |
| PLACE | RIDER | HORSE |
| 1st | Phillip Lever | Lomachenko |
| 2nd | Jess Pateman | Celso |
| 3rd | Billy Raymont | Anton |
| 4th | Tesse Raymont | Allwynds Valherro |
| 5th | Frida Lindgren | Ashleigh City Lights |
ENSW – ARENA 1
CLASS 11A: Horses 16 points and under – 1.10m
| | | |
| --- | --- | --- |
| PLACE | RIDER | HORSE |
| 1st | Billy Raymont | Tulara Bellensky |
| 2nd | Andrew Inglis | Cavalier Carlous |
| 3rd | Billy Raymont | Tulara Willow |
| 4th | Gabrielle Chugg | CF Comanche |
| 5th | Coco Miles | Emcee Ezra |
| 6th | Sarah Duggan | Diamond B Bona Fides |
CLASS 11B: OPEN – 1.10m
| | | |
| --- | --- | --- |
| PLACE | RIDER | HORSE |
| 1st | Anneliese Wansey | Bling Du Rouet |
| 2nd | Hollie Spence | Ego Miss Moet |
| 3rd | Andre Inglis | Napoleon |
| 4th | Ella Hayward | Barrabadeen Calypso |
| 5th | Jack Haynes | Croissant |
| 6th | Jett Newman | Wanda |
CLASS 12: OPEN – 1.15m
| | | |
| --- | --- | --- |
| PLACE | RIDER | HORSE |
| 1st | Billy Raymont | Tulara Bellensky |
| 2nd | Ella Hayward | Edina DP |
| 3rd | Tara Sheridan | Views Reflection |
| 4th | Victoria Hoy | Tulara Forini |
| 5th | David Robertson | Queno 4 |
| 6th | David Cooper | Cassiver |
Results sourced from Global Entries Online
View Comments