Tessa Lill and Yalambi's Hugo Boss – 2021 Australian Speed Champions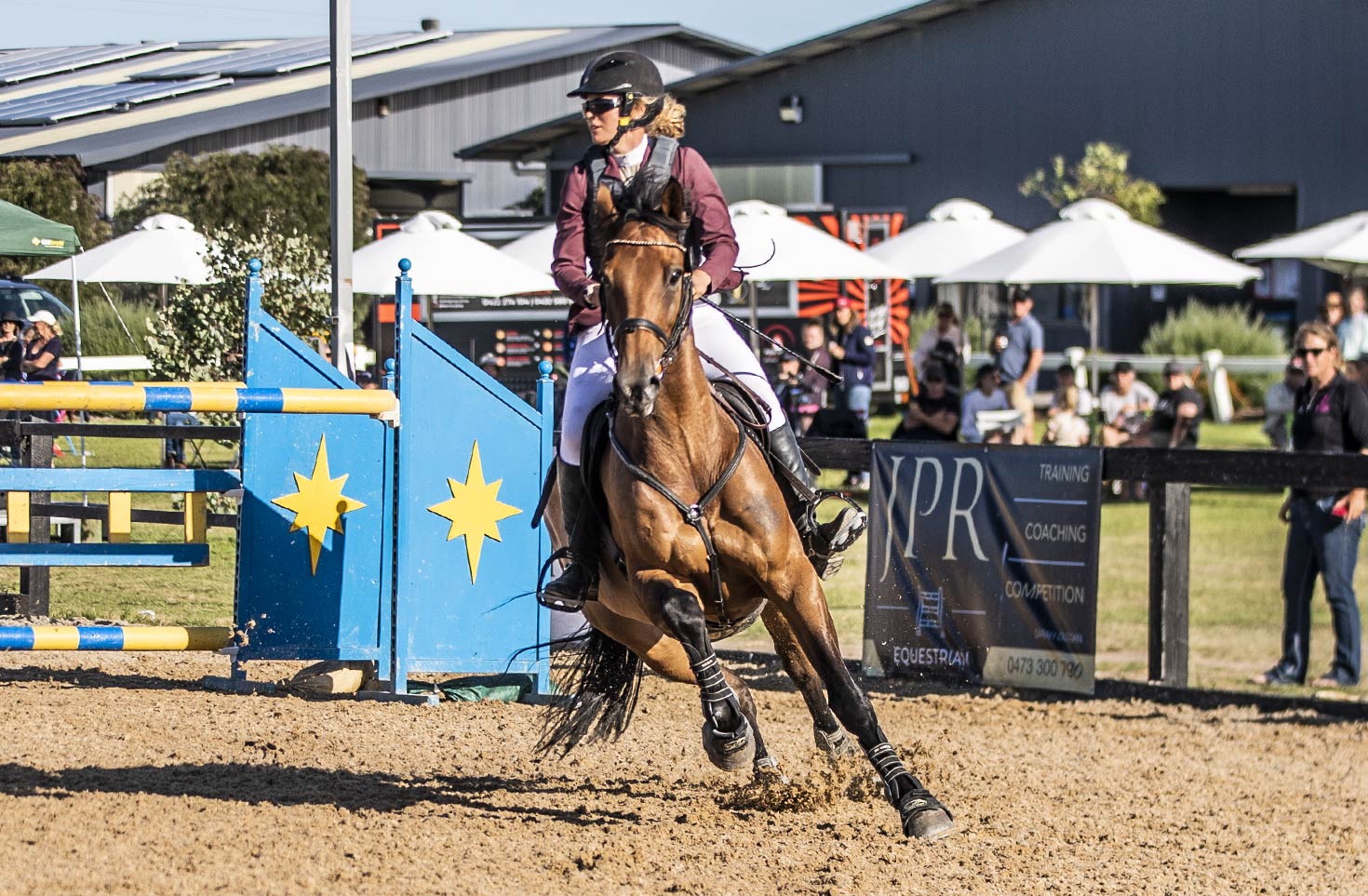 Australian Jumping
The highlight of the day on Arena 2 was the Racing Hearts Australian Speed Championships. Held in the early evening, with a large crowd gathered around the arena, it is a spectacle not to be missed.
Advertisement


The first few riders struggled with the course with two of the first five either being eliminated or retired and the other three taking at least two rails. It wasn't until the sixth combination out, Western Australians Tessa Lill and Yalambi's Hugo Boss, that the crowd got what they came for. In an aggressive, powerful and confident display, they surged around the course, clear, in a time of just 61.25 seconds. More than 11 seconds faster than any pair which had gone before them. The "Western Express" was in the lead and it was going to take a brilliant ride to take the lead off them.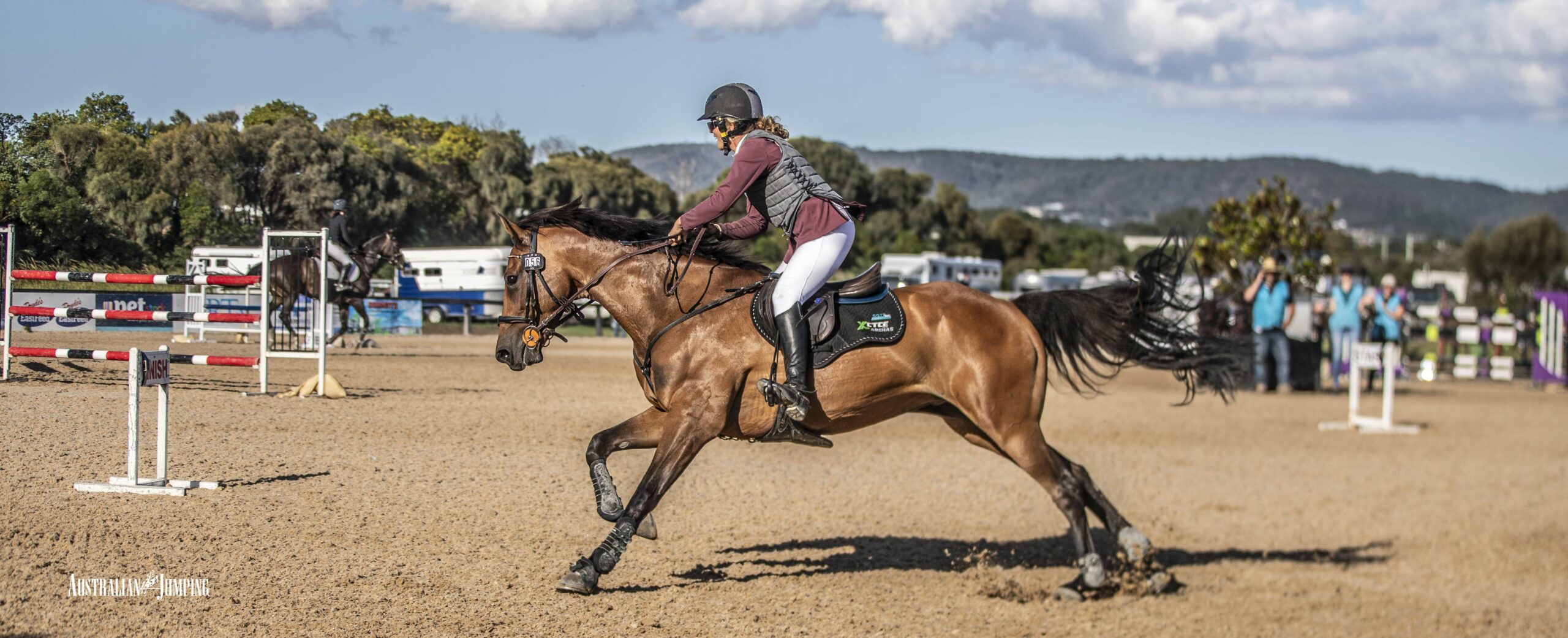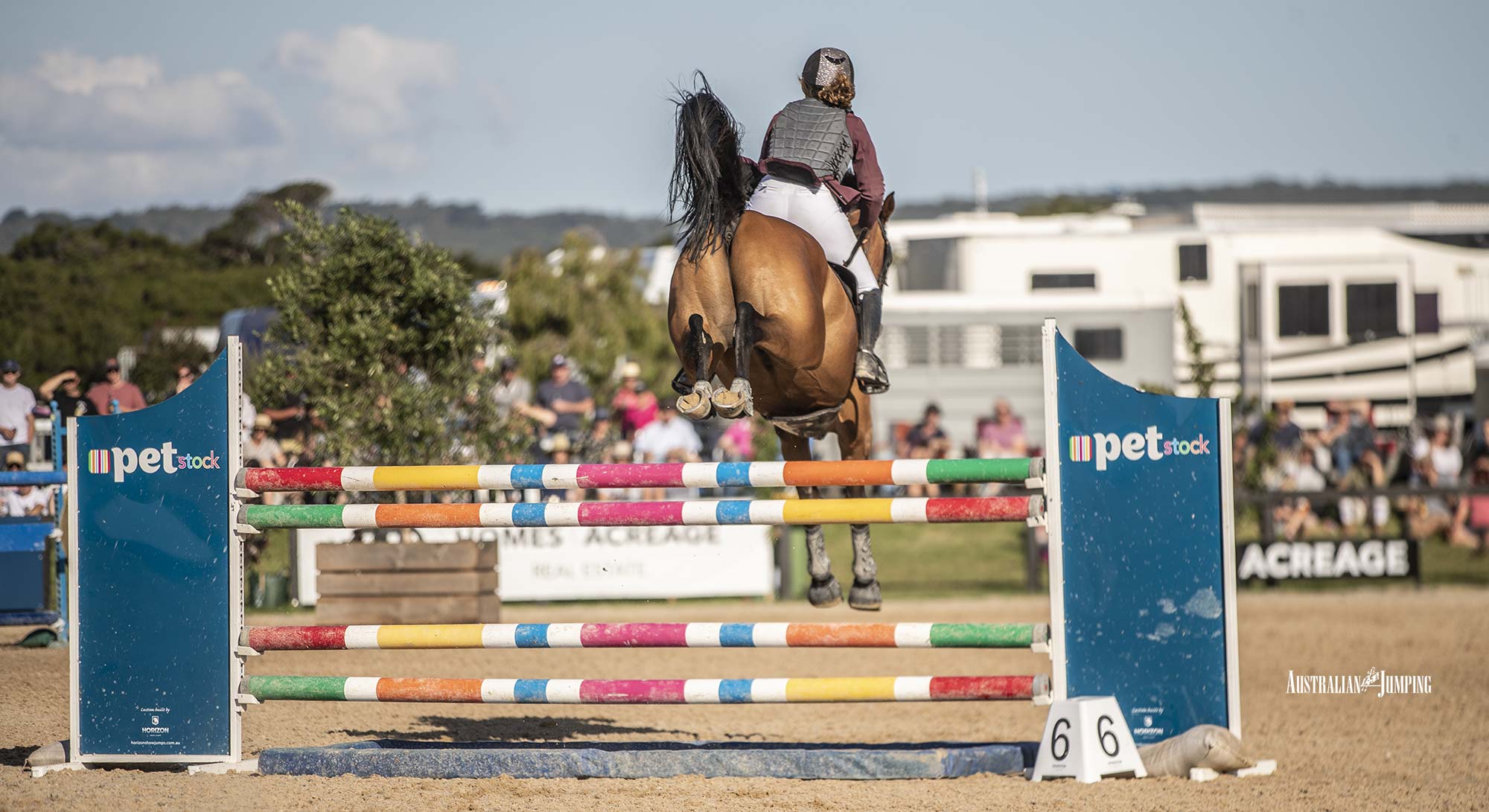 Above: Tessa Lill and Yalambi's Hugo Boss leaving the competition in their dust
The rest of the field came and went and they were barely  challenged. Clem Smith and Quantico 12 were clear, but about five seconds off the pace. Robert Goodwin and Warrego Simone were fast, taking an identical time to Lill's, but a rail added four seconds.


Above: Clem Smith and Quantico 12
When the last combination on the start list entered the arena, the crowd's excitement grew. It was none other Billy Raymont and his old champion, Anton (making his only appearance of the championships). Raymont and Anton attacked the course as if their life depended on it and soon it was clear that they were on pace to threaten for the win. Soon the crowd had one eye on the horse and another on the clock as the cheering and shouts of encouragement grew to fever pitch. Raymont and Anton gave it all and as they flashed through the finish gate, all eyes turned to the clock. It had stopped at 61.32 seconds, just 0.07 seconds more than they needed.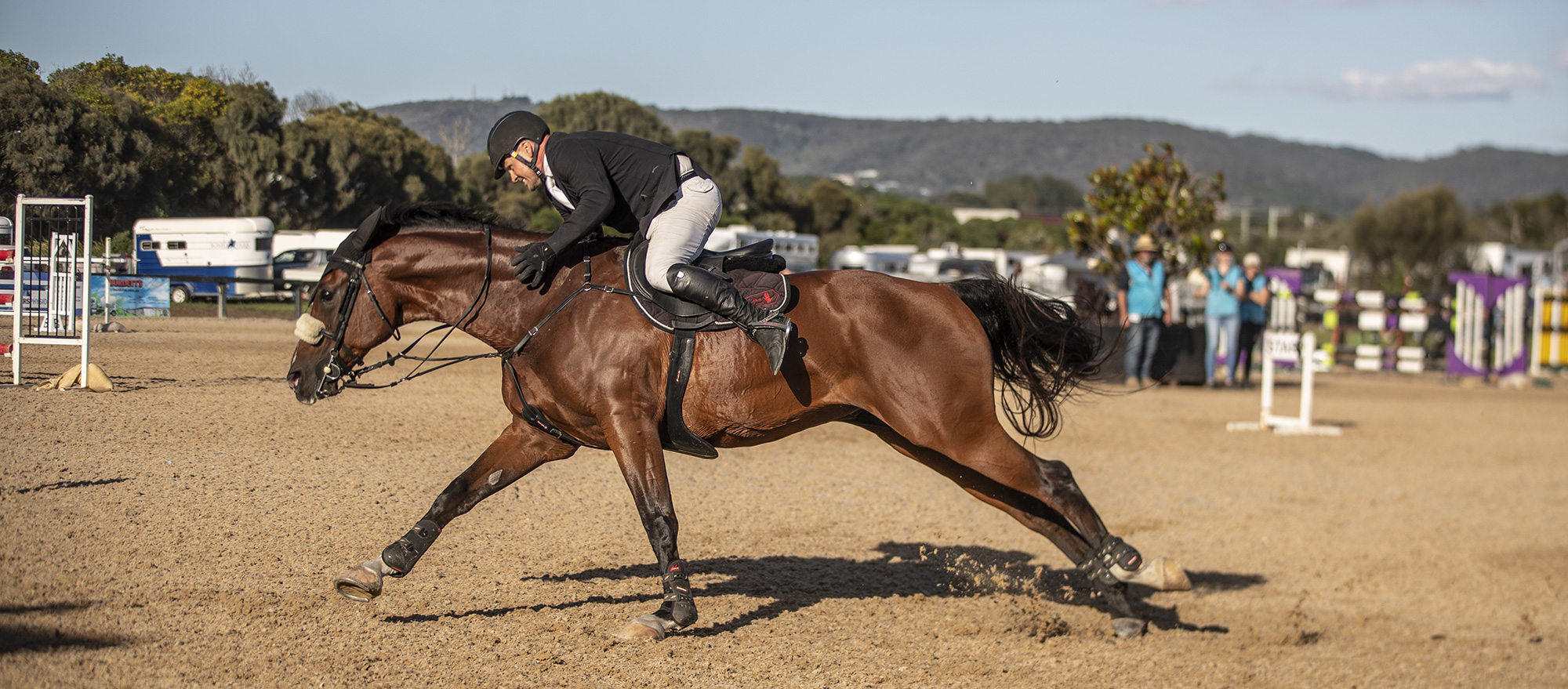 Above: Billy Raymont and Anton
It was speed jumping at its finest and something tells us we are going to hear much more of Tess Lill and 'Hugo' in the future.
CLASS 37: RACING HEARTS – AUSTRALIAN SPEED CHAMPIONSHIP – 1.30m
| | | |
| --- | --- | --- |
| PLACE | RIDER | HORSE |
| 1st | Tessa Lill | Yalambi's Hugo Boss |
| 2nd | Billy Raymont | Anton |
| 3rd | Robert Goodwin | Warrego Simone |
| 4th | Clem Smith | Quantico 12 |
| 5th | Tori Stuckey | Finch Farm Cab Sav |
| 6th | James Harvey | Patangas Hicup |
| 7th | Grace Ivill | Lamaz |
| 8th | Zoe Waller | Bequest |
Advertisement


View Comments