Twelve Stallions of Christmas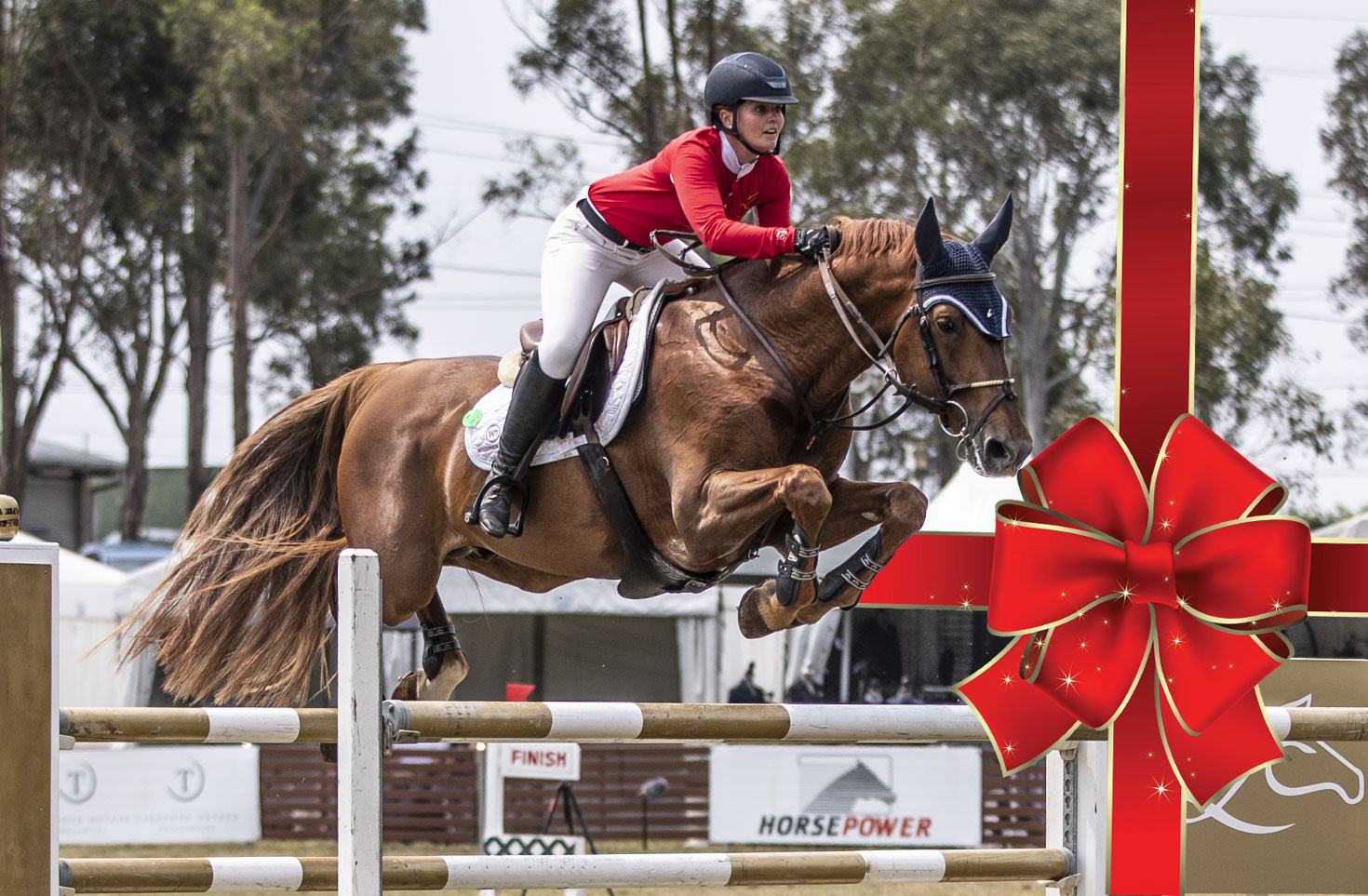 Australian Jumping
We have some super stallions competing at the moment in Australia, with some very promising progeny starting to come through. So with a Christmas theme in mind, let's have a quick look at just twelve of these stunning boys.
Black Jack IXE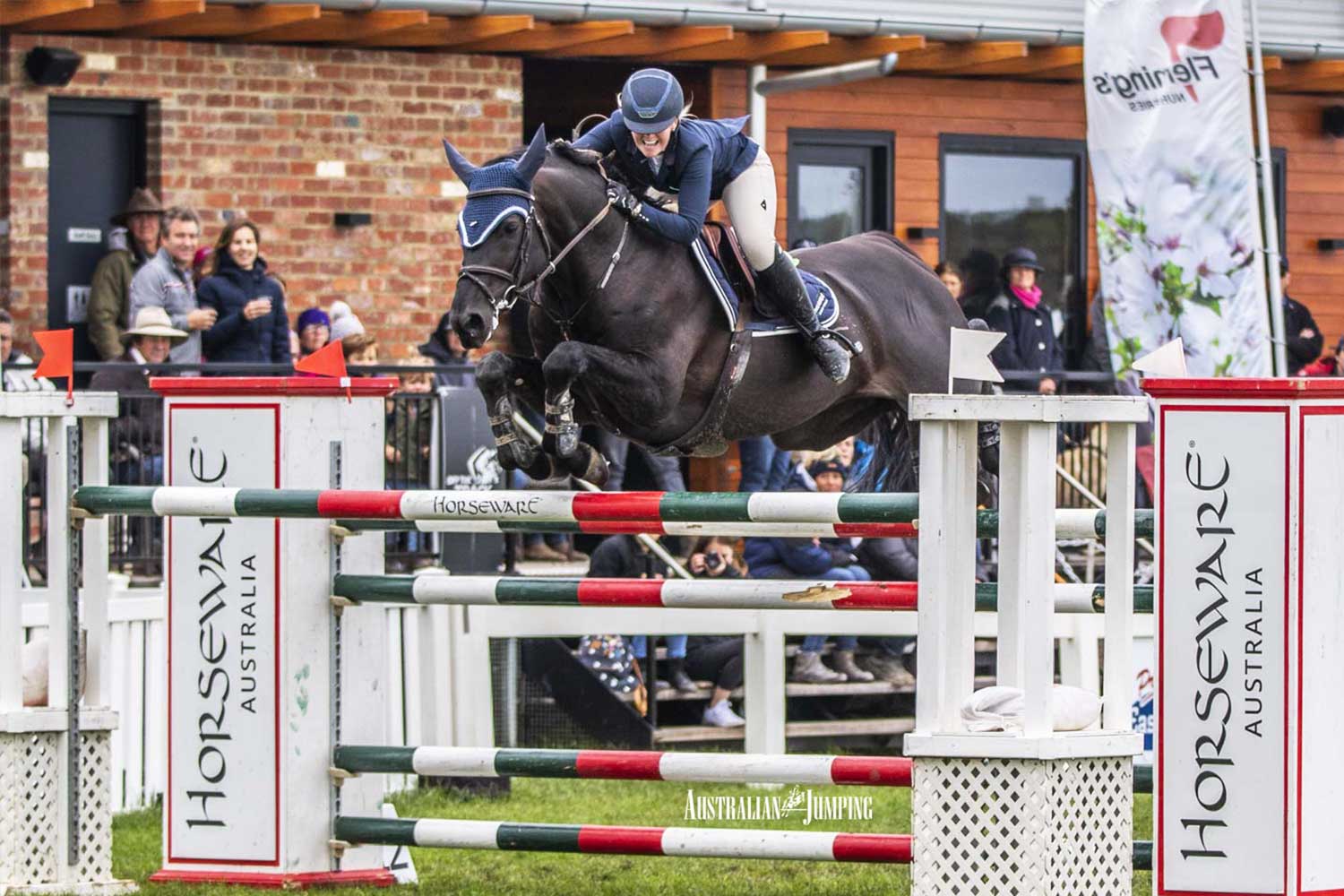 SIRE: C Indoctro  DAM: Tradition IXE (by Diamant De Semilly)
Black Jack IXE was imported to Australia in September 2018 and has quickly proven himself in the Jumping ring. This impressive young stallion not only competed successfully in Young Rider Classes and Futurities in 2018, he quickly excelled to compete in Grand Prix classes in 2019 and placed in both of his first Grand Prix events.
With stunning looks and an amazing temperament he also demonstrates fantastic rideability and huge scope.
Advertisement


Calgary GNZ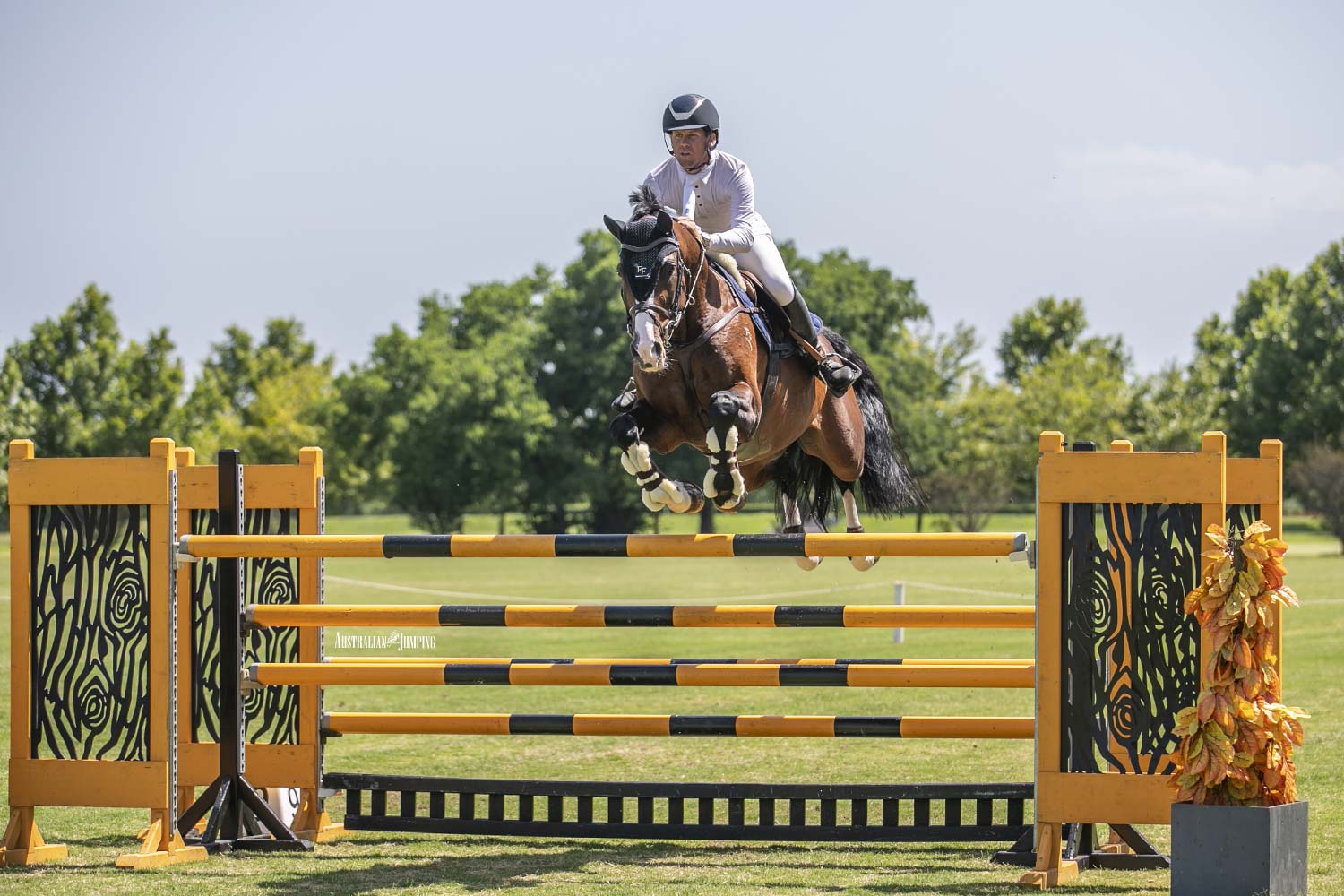 SIRE: Casall  DAM: Henkels Countess (by Calato)
Holstein royalty is the best way to describe Calgary GNZ. His sire Casall ASK is one of the world's leading sport horses – winning multiple Global Champions Tour events as well as numerous Grand Prix's and placing at the FEI World Cup finals in 2012. Calgary GNZ has outstanding conformation, he is a very tall athletic horse with flashy markings and a strong colour. Calgary has stepped up to Grand Prix level and continues to go from strength to strength in the competition arena. As a sire, he is proving to produce superior sporthorses, many of which are currently performing internationally at a high level.
Cachassini 11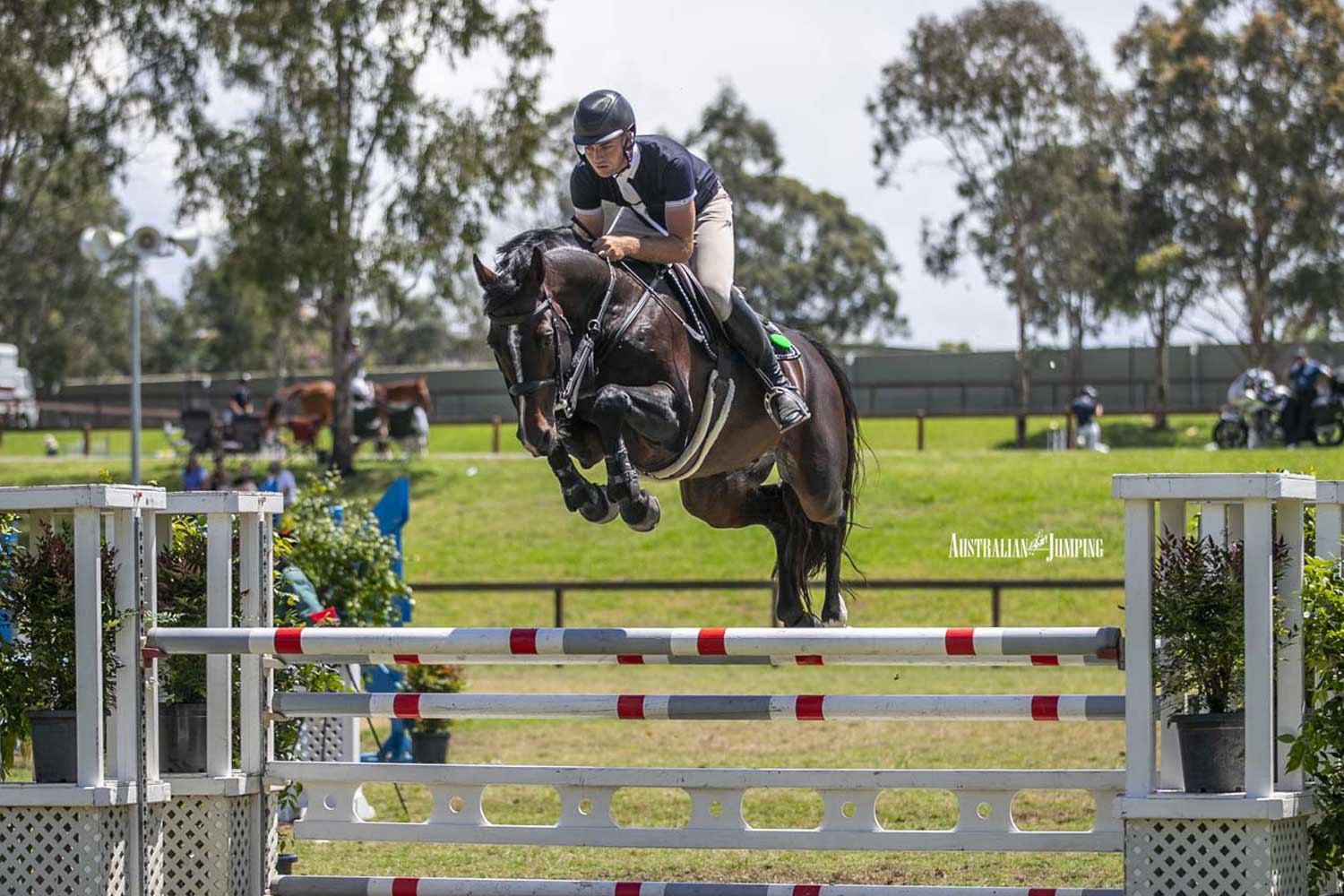 SIRE: Cachas  DAM: Varese (by Cassini I)
Cachassini 11 is a truly stunning example of what breeders and riders are looking for today. Modern, athletic, eye-catching and with that much wanted "X" factor. Outstanding jump, extravagant paces combined with AAA+ temperament. With his superior bloodlines, he boasts proven performance history.
In his first year of competition, Cach was judged winner of the 5yo class before going on to win Champion of Champions in the young horse classes at Summer Classic 2017. He followed this up at the Dressage and Jumping with the Stars in Melbourne – March 2018 by winning all three of his 5yo classes and again being crowned Champion of Champions.
Advertisement

Cera Cassiago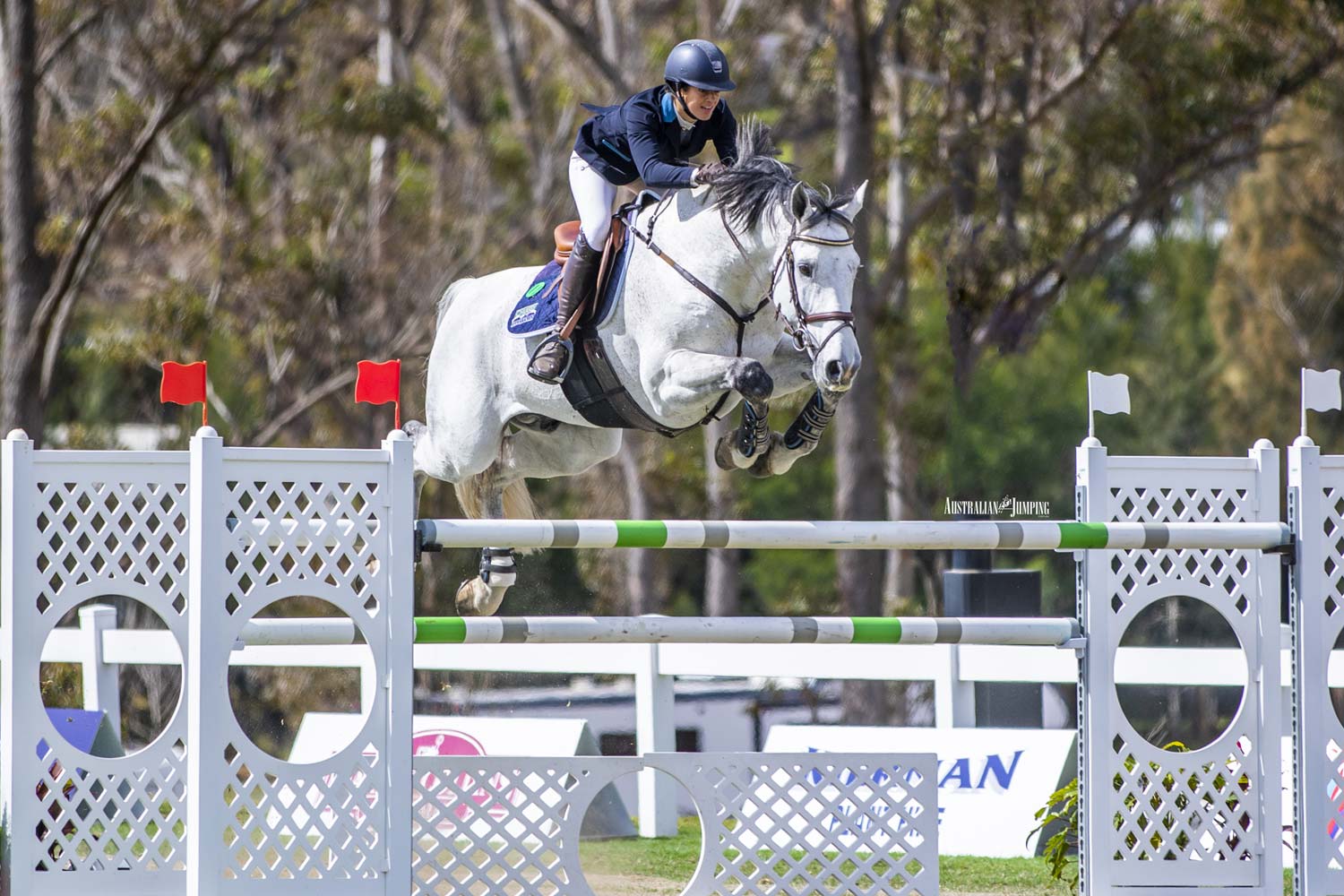 SIRE: Cassini 1 DAM: Lambada (by Carthago Z)
Cassini 1 is a proven producer of Grand Prix power houses and Cera Cassiago is no exception. He has all the ingredients of a top Grand Prix horse and has proven this already – now competing and winning at World Cup level Jumping.  Cassiago offers breeders type, temperament, ability, pedigree and character. His foals are all very correct, impressive and modern athletes who all seem to carry Cassiago's wonderful nature and easy going attitude.
Cocaine Ego Z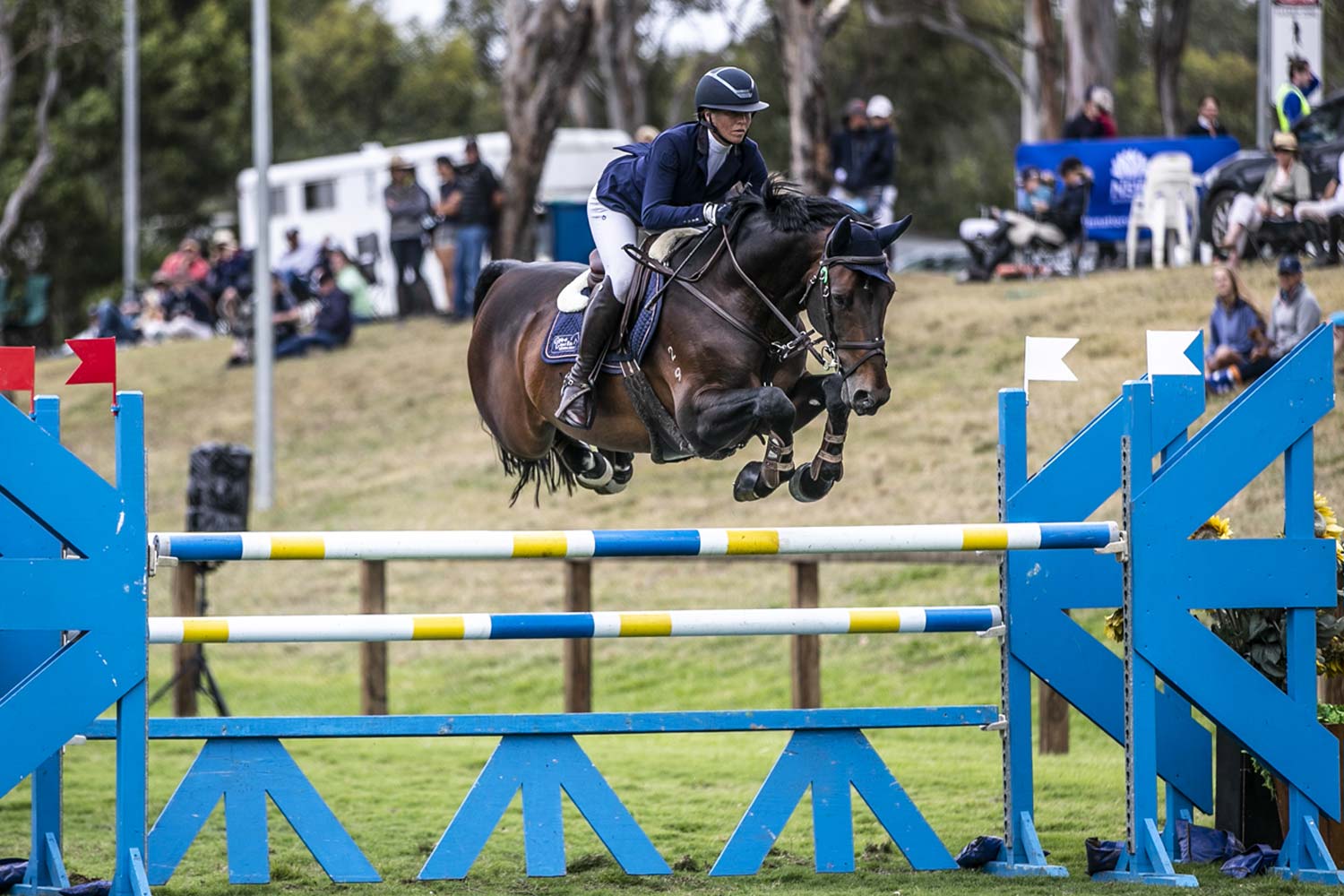 SIRE: Cracky Z  DAM: Ama Ego Z  (by Alme Crack Z)
With an international pedigree, Cocaine Ego Z is passing on his faultless conformation and attitude to his progeny. Bred by Ego Summersea Stud in 2009, Cocaine is a Zangershide registered stallion that has all it takes to make it big; attitude, trainability, scope, balance and power. This young stallion is already competing successfully at Grand Prix level and is showing everyone that he is a serious horse for the future. His progeny have inherited faultless conformation and attitude.
Cornel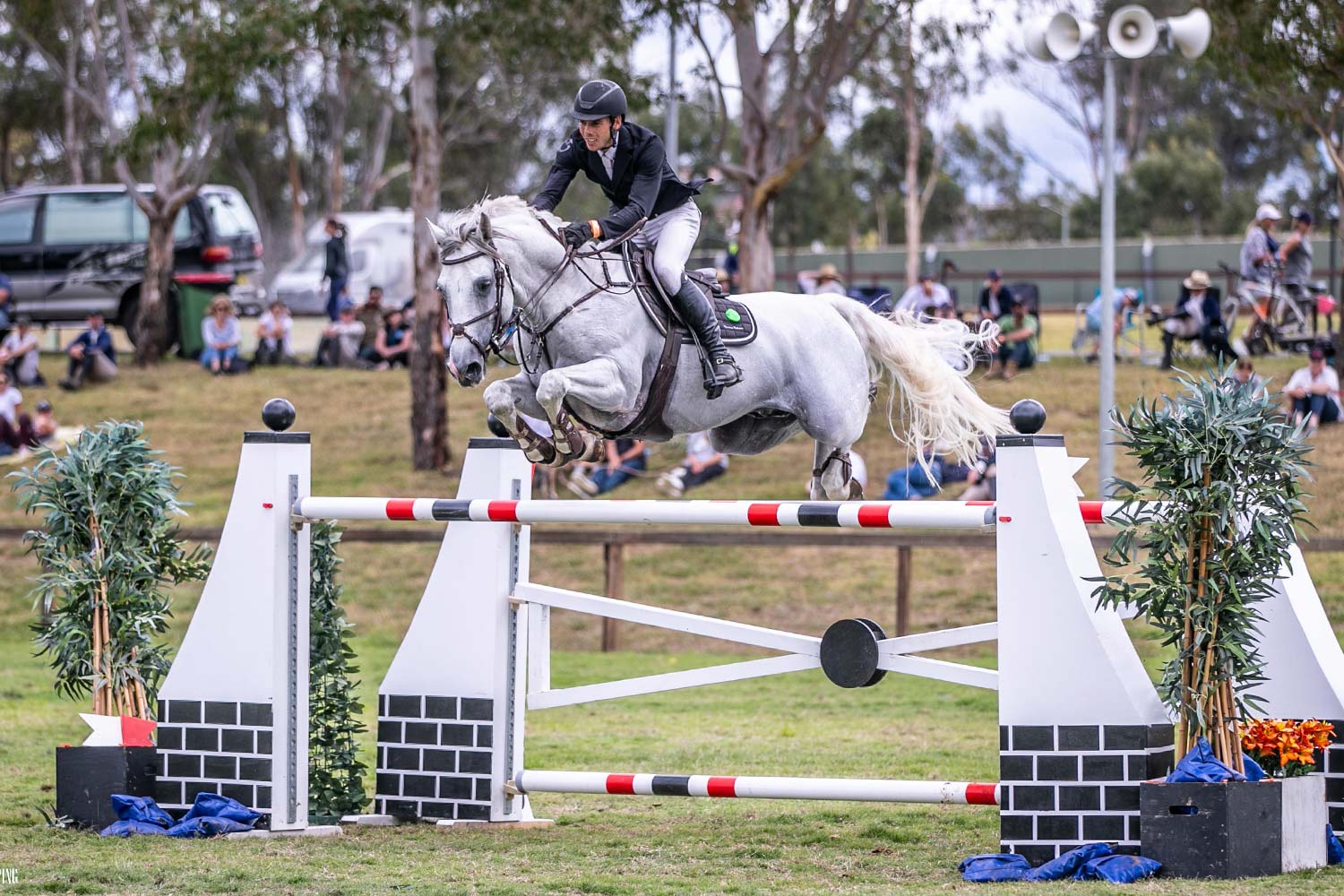 SIRE: Corlensky G  DAM: Bjork-L (by Beethowen)
Cornel is a modern stallion. A superb athlete – trainable, powerful and elastic. His is passing on his pedigree of high quality showjumping genetics to his offspring. Cornel had a successful year at Mini Prix level and started his Grand Prix career this year with excellent results including fourth in the recent 1.50m Grand Prix at the Jumping NSW Summer Show. His first progeny are being broken in now and are proving to be lovely types with trainable personalities.
Eagle Rock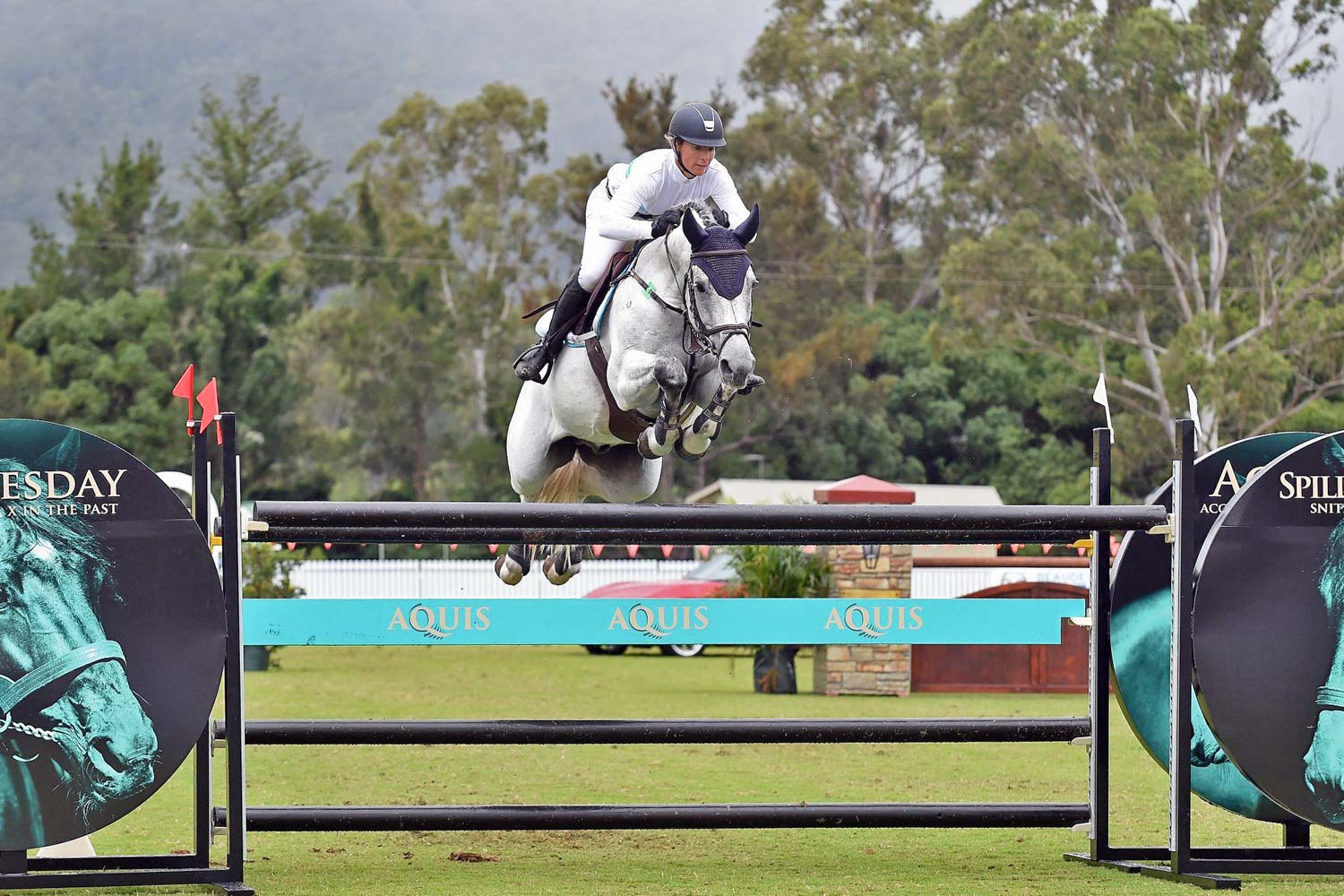 SIRE: Berlin  DAM: Arisinaa (by Vancouver)
A consistent competitive partner in competition with a fantastic temperament and can-do attitude. Eagle Rock has been Victorian Senior Champion and won at both Sydney and Melbourne Royals. He has World Cup placings from only a few starts and wins and placings across Australia. His young progeny are looking exceptional and his future in competition and breeding looks very promising.
Eurostar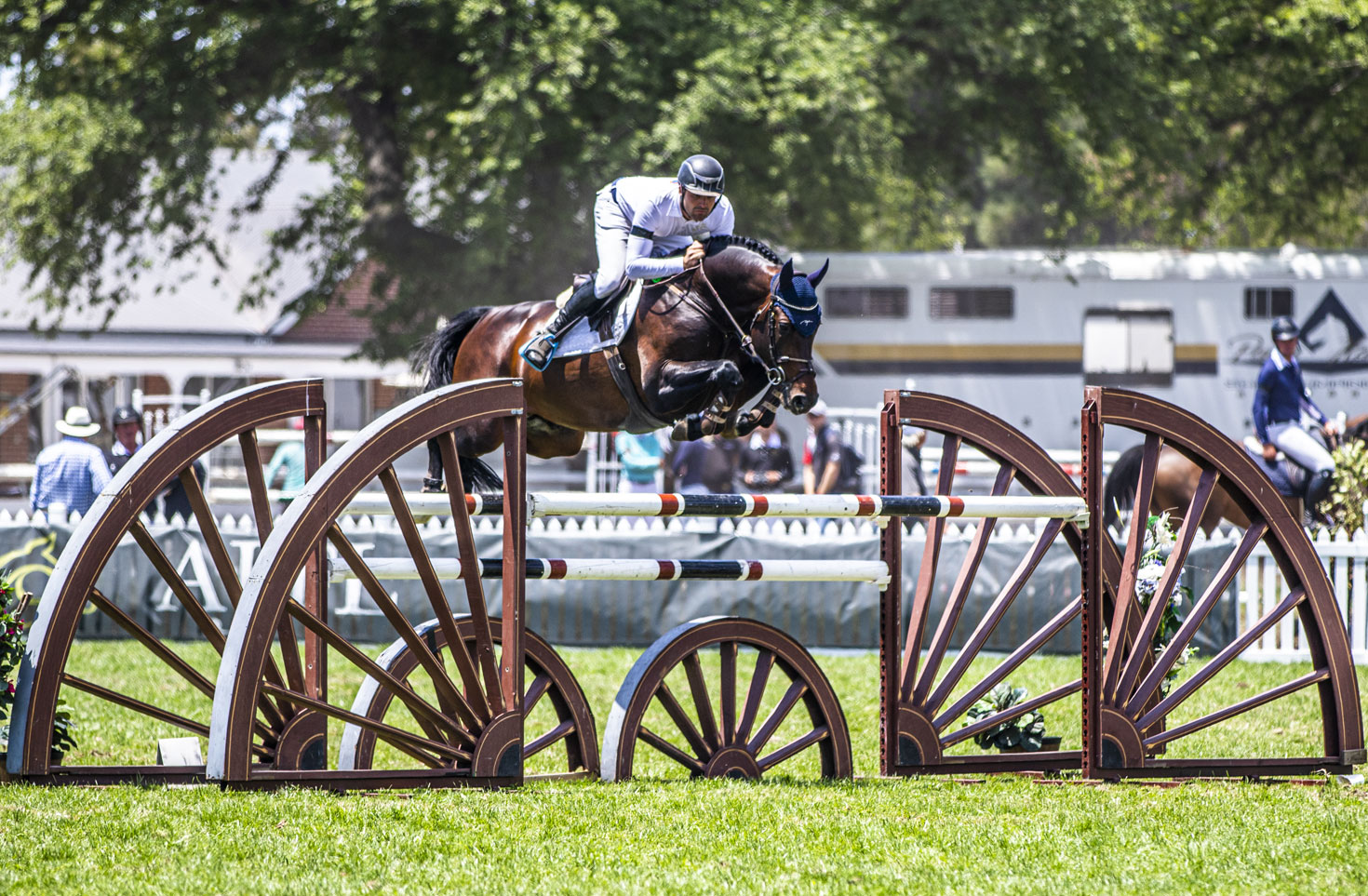 SIRE: Diarado  DAM: Chaccodina (by Chacco-Blue)
Bred by Paul Schockemohle, Eurostar has a truly international pedigree. Eurostar is a remarkable horse with a serious and exciting future. In 2016 he was crowned Champion of Champions at the Young Horse Final, at Summer Classic, as a 4 year old.  Eurostar has shown enormous talent at Mini Prix level at the serious shows and has already had his first few Grand Prix starts. Eurostar is a stunning type with incredible trainability and enormous scope. He is intelligent, bold, brave and careful with a great temperament.
Fontaine Blue VDL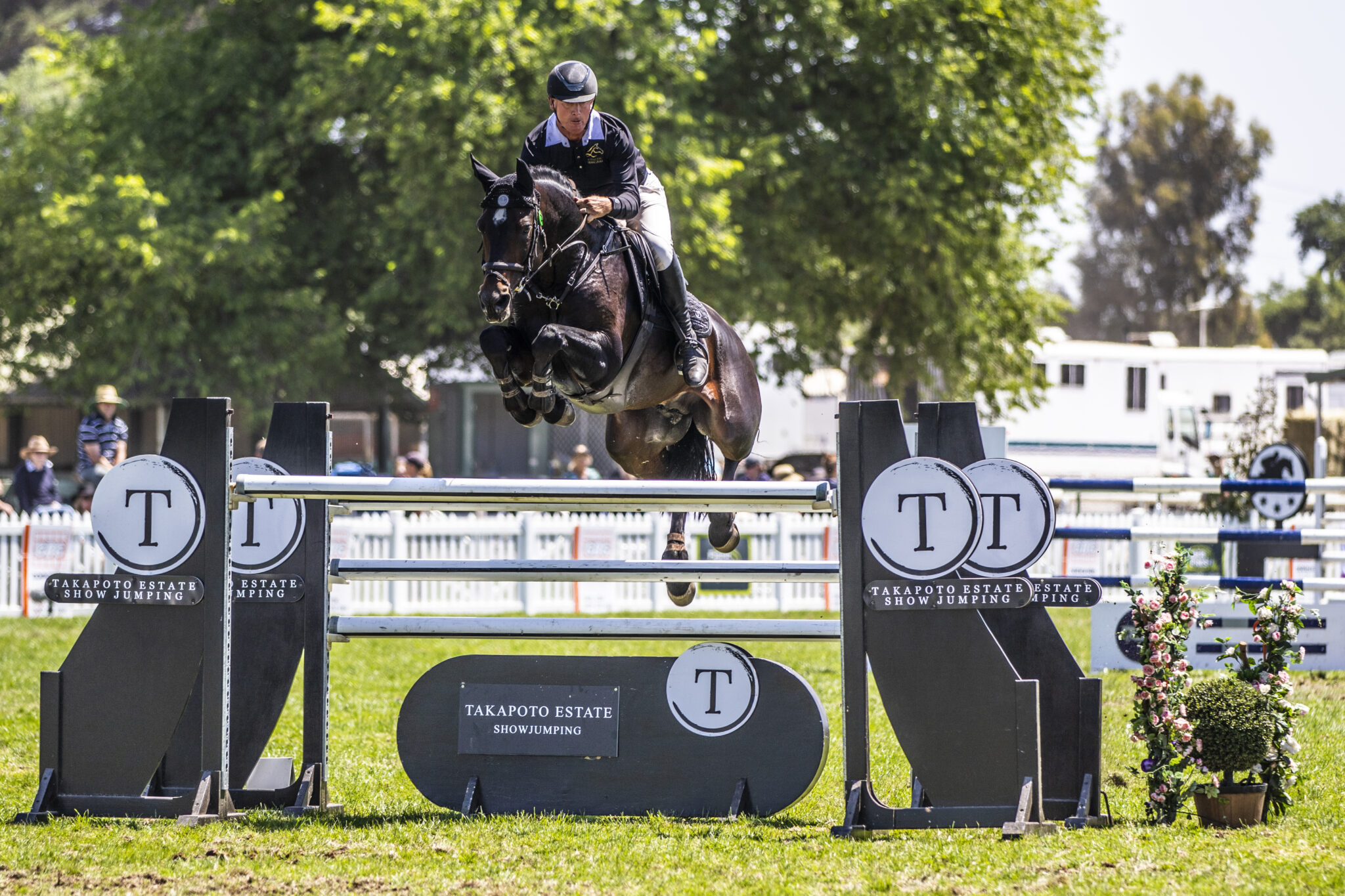 SIRE: Toulon  DAM: Ocinthe (by Indoctro)
Fontaine Blue VDL was bred and retained as a stallion by The VDL stud in Holland and then imported to Australia. He stands at 16.2hh and is impressing not only with his jumping ability but also his rideability.
Fontaine is a very striking modern, athletic stallion who is a true gentleman. In his outstanding pedigree you see Europe's top stallions. He has already been presented with Best Performed Part 3 Horse at Sydney and Adelaide Royal's along with Mini Prix placings at Willinga Jumping, Summer Classic and Aquis Champions Tour and earlier this year placed 2nd in the $100,000 Gold Final in New Zealand.
JB Evolution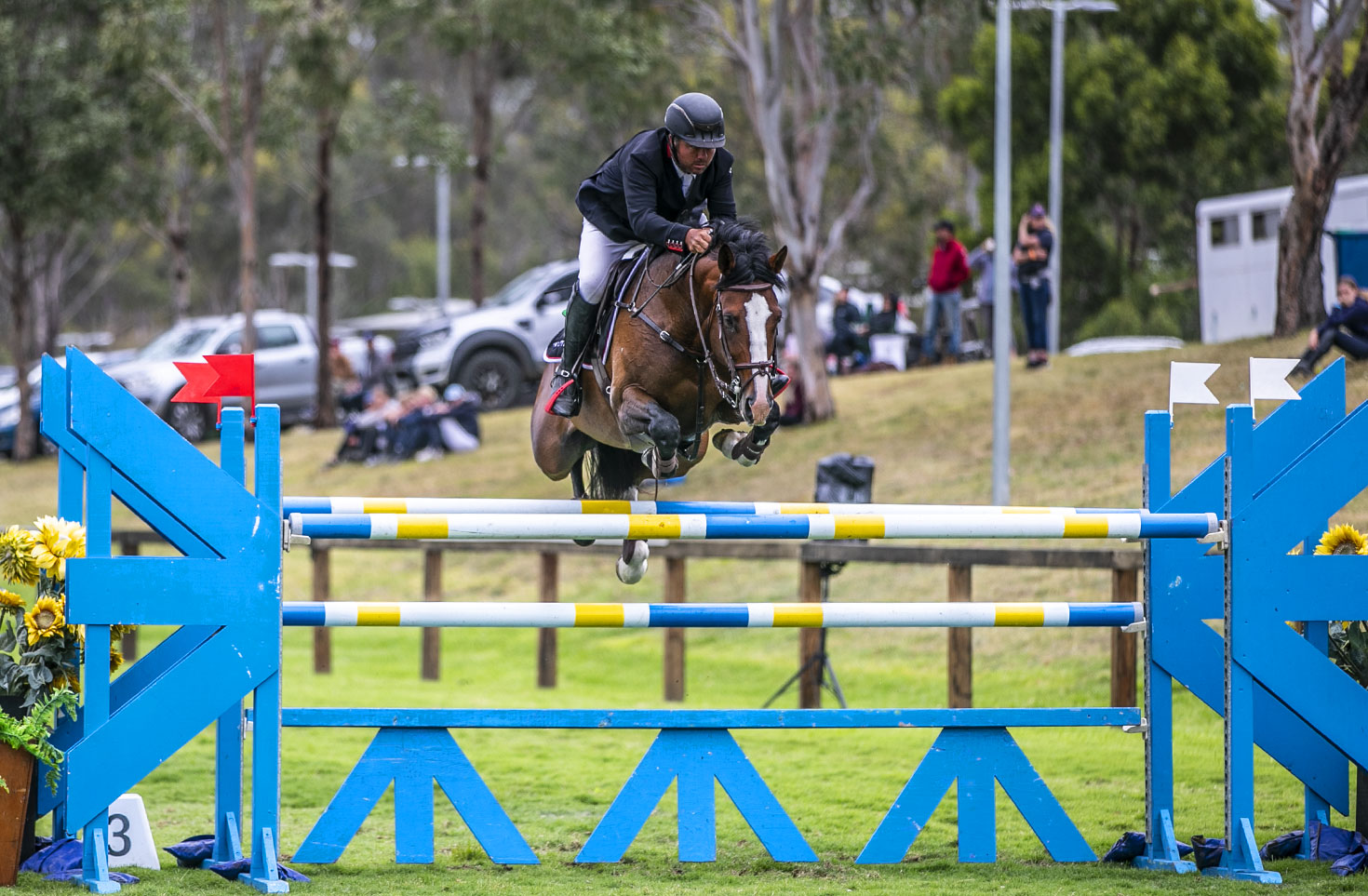 SIRE: Mr Blue  DAM: Amarco Bay (by Family Ties)
By Mr Blue, a multiple winner of International Grand Prix and sire of many international winners.  JB Evolution is a major talent himself, a multiple winner, including a win at Sydney Royal in section 2. His oldest progeny are 5yo and are proving to be as easy and talented as their sire. His exemplary conformation and exceptional jump as well as his trainable brain make him a pleasure to campaign. His pedigree combines the very best of Australian jumping lines with internationally renowned stallion Mr Blue.
Lincoln MVNZ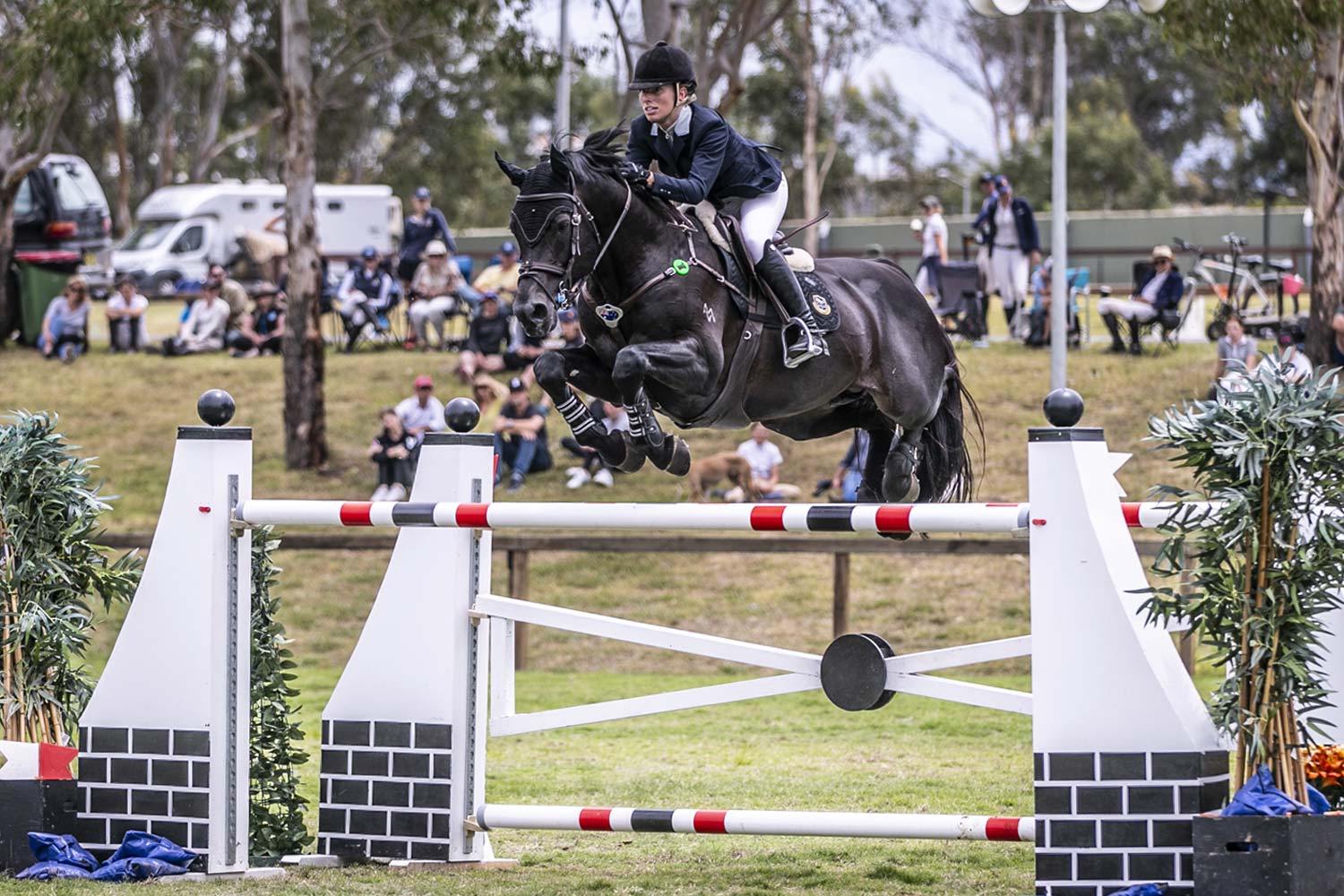 SIRE: Diarado  DAM: Sereedom VDL (by Indoctro)
Lincoln MVNZ is an absolutely stunning stallion with excellent character and very good conformation. He is an exceptional jumper, very elastic and balanced, with a wonderful canter. He has some of the best jumping bloodlines in the world on both sides of his pedigree. Lincoln MVNZ is successfully competing at Grand Prix level.
Quintago 1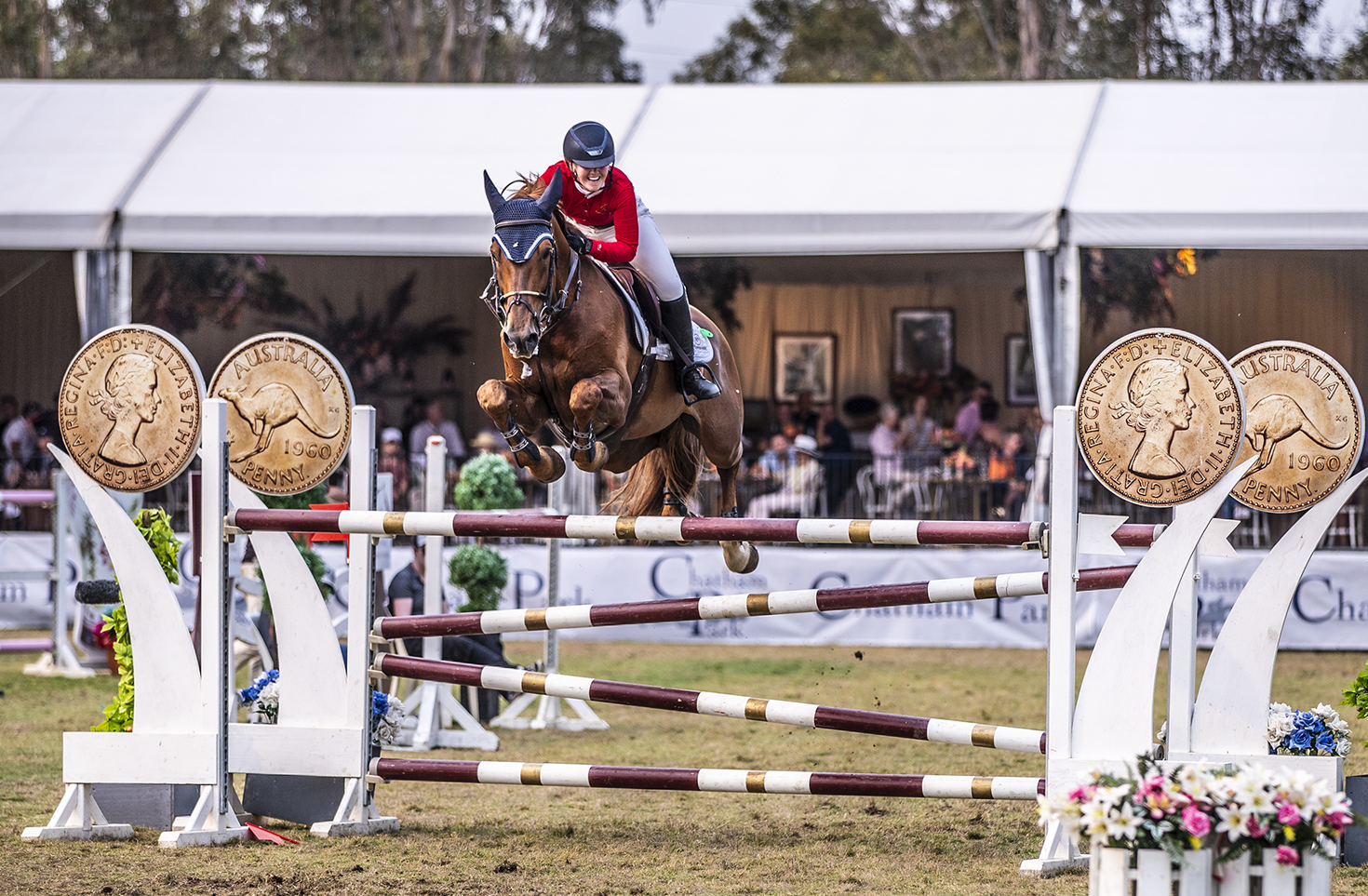 SIRE: Quidam De Revel  DAM: N-Cassina (by Capitol I)
Quintago's breeding is exceptional, with his sire Quidam De Revel being an Olympic horse himself and has produced many top horses competing at Grand Prix Level throughout Europe. Quintago's dam N-Cassina is a full sister of the famous stallions Cassini 1 and Cassini 2. This is a stallion that combines a great pedigree, type and ability with a super temperament that carries over to his progeny. He is a scopey, careful and has a great technique over a jump. His oldest progeny in Australia have just reached competition age.
View Comments