Vivant has retired after a long and successful career!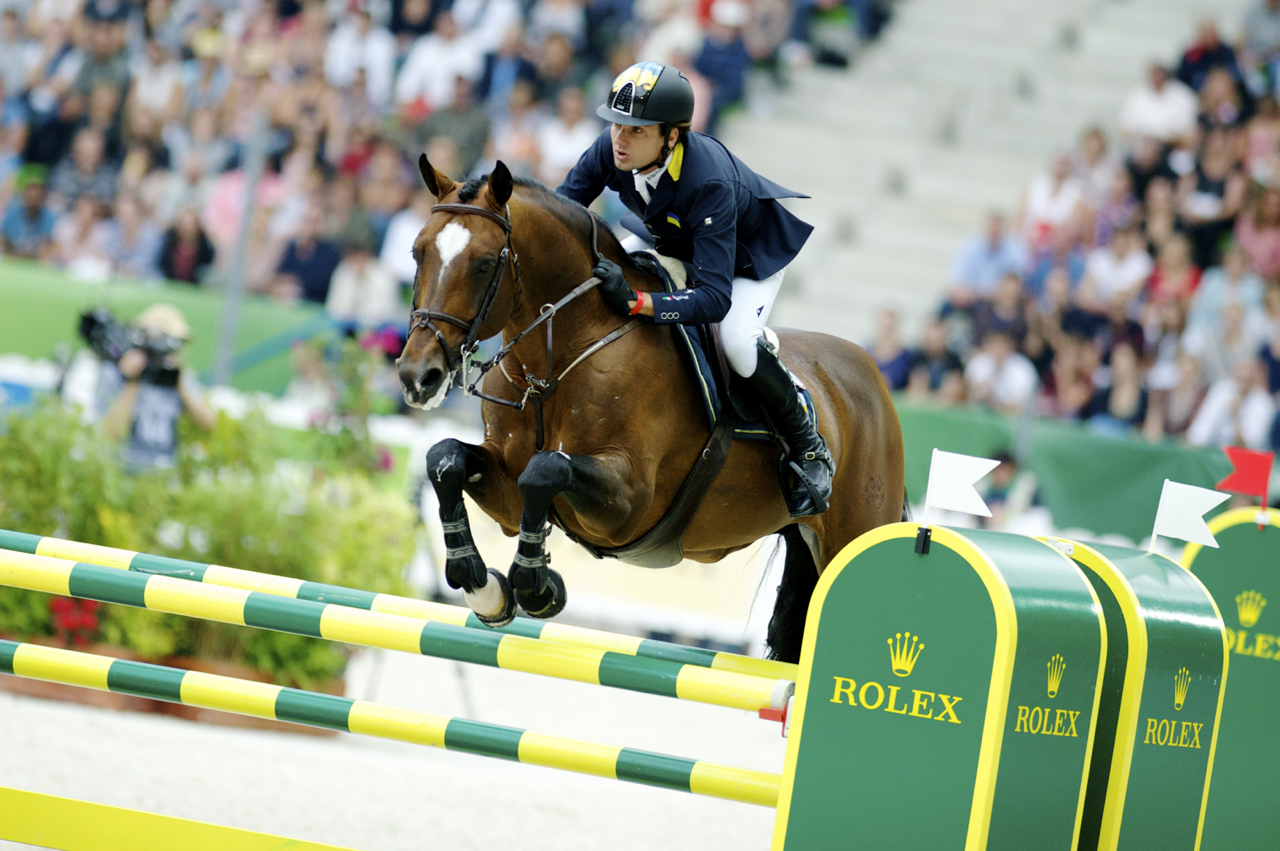 Noelle Floyd
One day after this magnificent horses' 18th Birthday, Vivant has been graced with the retirement that he deserves.
Born on a Friday in May in 1998, Hubert Hamerlinck (Van de Heffinck Stud Farm) took a gamble on crossing the blood of Fuego Du Prelet with Landino to produce one of the finest jumping stallions Australia, and even the world has seen.
Vivant was brought out to Australia by Diamond B Farm (Helen and Chris Chugg) and produced to be Australia's leading jumping horse at the time. His jumping career started as a 4 year old and he went from strength to strength, taking Chris Chugg to some of the most exciting times of his international career. Vivant competed at the World Cup Final in Geneva 2010 placing 7th individually and then in the World Equestrian Games in Kentucky 2010 where he placed 21st individually and 7th as a team.
Vivant then continued to be at the pinnacle of the sport competing under the Ukraine flag with Cassio Rivetti. Rivetti and Vivant placed in some of Europe's biggest Grands Prix including Valkenswaard, Dublin, Dijon and Doha. He also placed 8th at the World Equestrian Games in Caen in 2014.
Vivant's long and fruitful career, and in turn retirement, at the age of 18 is a true testament to both Chris and Helen for not only having the eye to pick a out a horse like Vivant, but to do such an immaculate job in producing that horse to a world class standard.
Vivant, having already sired some of the finest horses in Australia, is being put to stud in Europe and will no doubt be living his days out like a king.
Congratulations to all those who have been involved with this wonderful horse.
View Comments