event History
Bob and Joyce Brook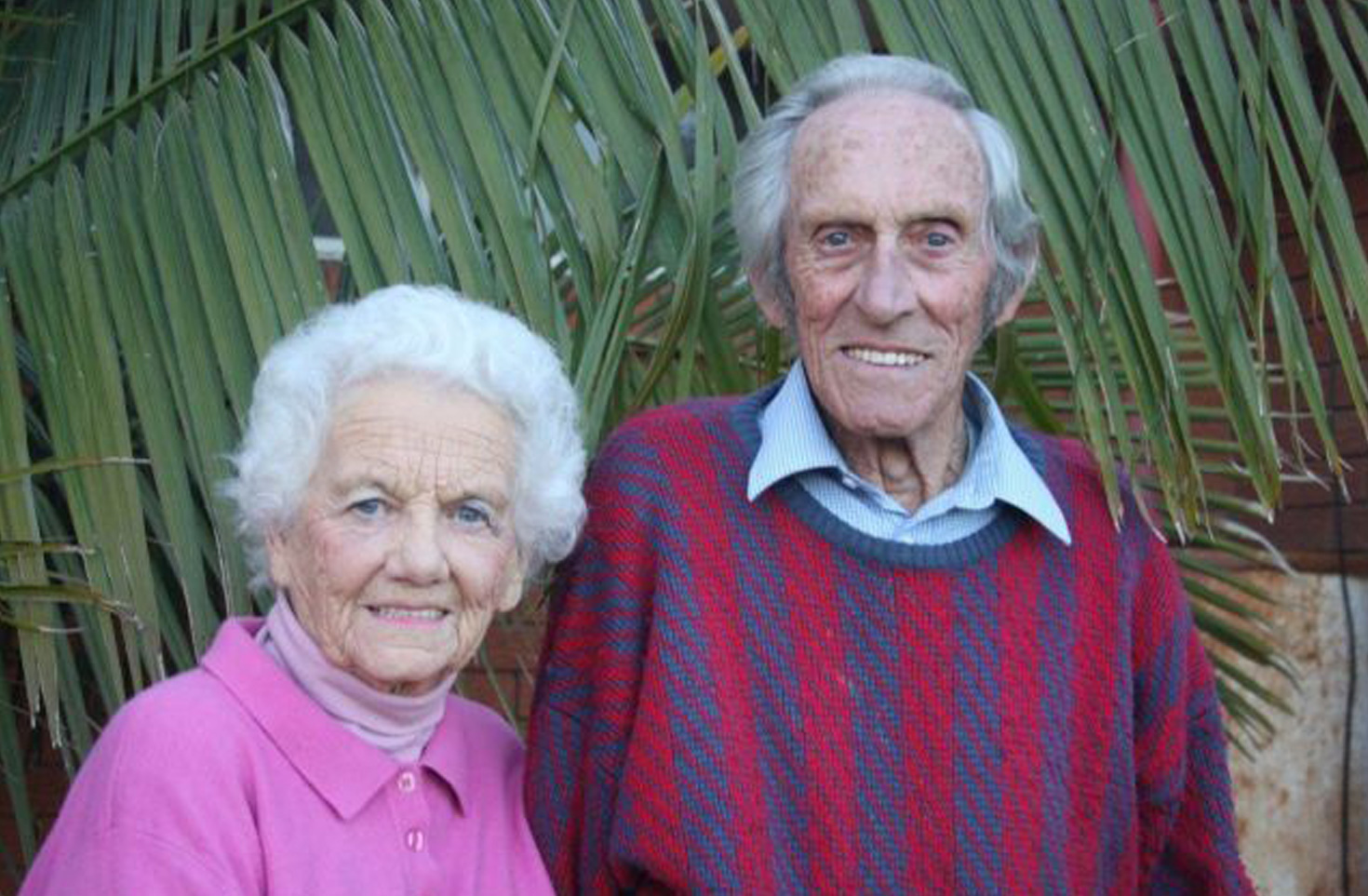 Equestrian Australia
Bob Brook was an outstanding course designer, judge and administrator in our sport, being a well respected national selector and Chairman of Jumping NSW in past years. Bob was a committee member of Equestrian NSW for 15 years. He was also Chef d'Equipe for our Australia's jumping team on a tour of New Zealand and one of our most successful team that toured Europe in 1987, competing in the shows of Rome, Hickstead, Aachen and La Baule. The team of Jeff McVean, Kevin Bacon, Vicki Roycroft and Armand Leone won the Nations Cup in Rome, and was 3rd in La Baule against all the top jumping nations.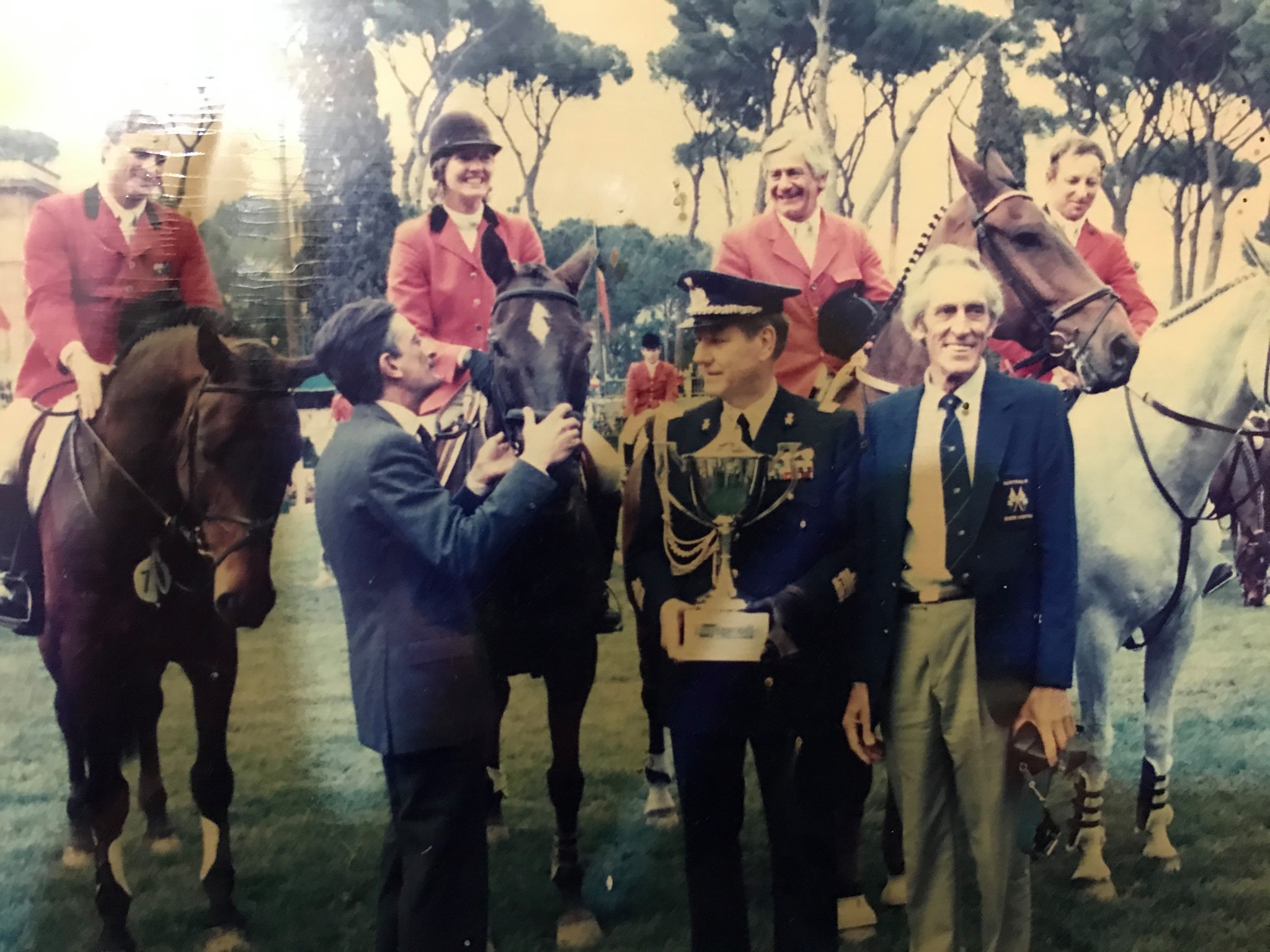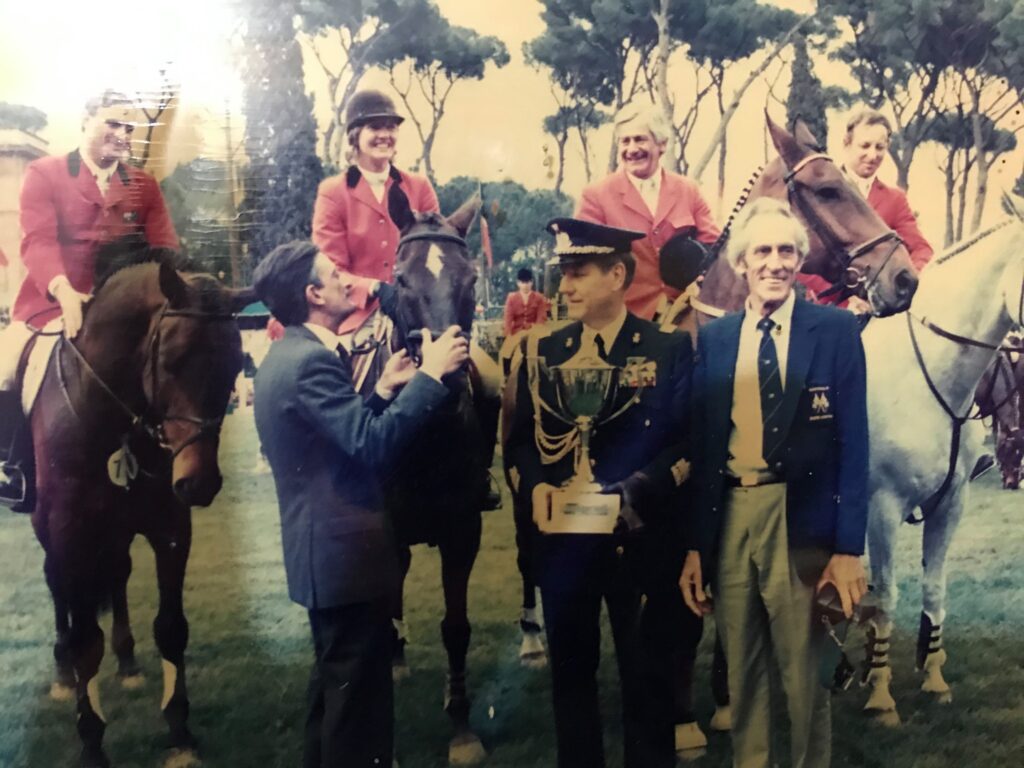 (l to r) Armand Leone, Vicki Roycroft, Kevin Bacon and Jeff Mcvean with Bob Brook standing on the right.
Advertisement


Joyce was a regular competitor in equestrian sports at a young age and in the 1950's was instrumental in forming one of the early Pony Clubs in NSW in her home town of Bellingen. She then went on to promote the Pony Club movement throughout the Mid North Coast and was in one of the early groups of people to be accredited as Pony Club Instructors in NSW.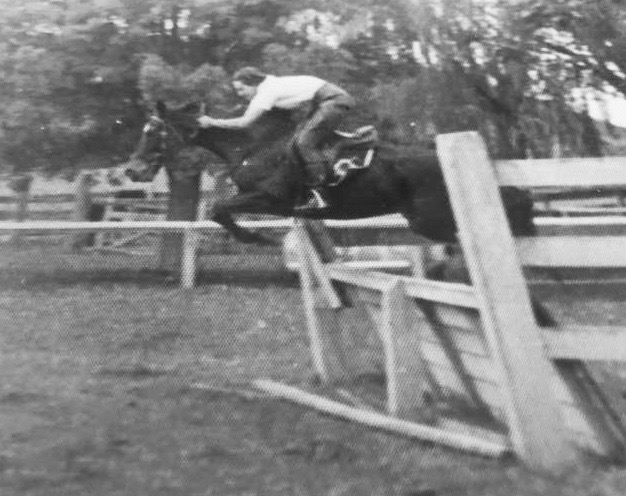 A young Joyce Brook, at Bellingen Show in the early 1950's.
Until Bob's passing in October 2011, Joyce and Bob regularly officiated throughout NSW and interstate at Royal Shows, horse trials and showjumping events at all levels including schools' showjumping, pony clubs, agricultural shows and special events such as the showjumping phase of the State, National and world pentathlon Championships. They have been recognised by Equestrian NSW with a special award for services to show jumping and eventing, and are honorary life members of the NSW Showjumping Council, Hawkesbury Agricultural Society and Sydney Showjumping Club, having been members of the Sydney Showjumping Club since 1964. Joyce is still an active committee member.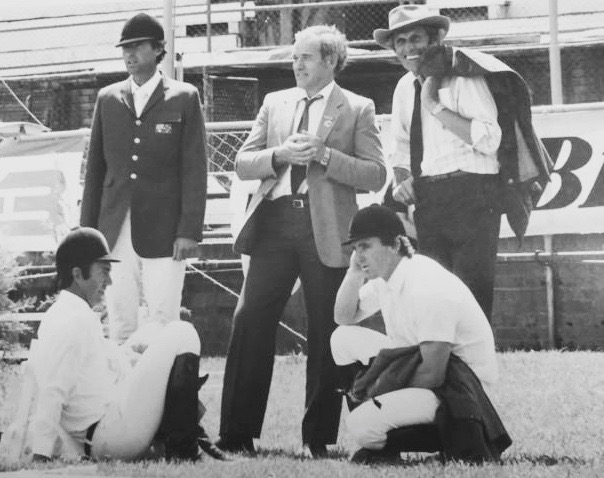 Wentworth Park, Sydney 1984 (at latest). Wentworth Park. Back: Wayne Roycroft, Graham Barker, Bob Brook. Sitting: Sheridan Morley and Greg Eurell. Source: Colleen Brook Facebook
For a number of years Bob and Joyce ran the Horseworld Indoor Stadium at Nelson in the Hawkesbury Region of NSW. Before the Sydney Olympic Games, Horseworld was to equestrian sport what SIEC has become today. Not only did it showcase elite level dressage and jumping before keen audiences, it gave opportunities to younger riders as well. For many years Joyce and Bob conducted early evening showjumping competitions that allowed riders of all levels to school their mounts and young riders gained valuable knowledge and experience.
Today, the Robert and Joyce Brook Trophy recognise the most successful young showjumping rider at the Sydney Royal.
Advertisement

Joyce is never one to mince words with riders who come into her arena and is adamant they be suitably and neatly attired and observe showjumping etiquette but is also the first with a word of encouragement. Now in her 90's, Joyce is still a major contributor to the activities carried out a horse events throughout the greater Sydney area, Joyce can still be seen most weekends judging showjumping competitions and encouraging youngsters in their riding careers.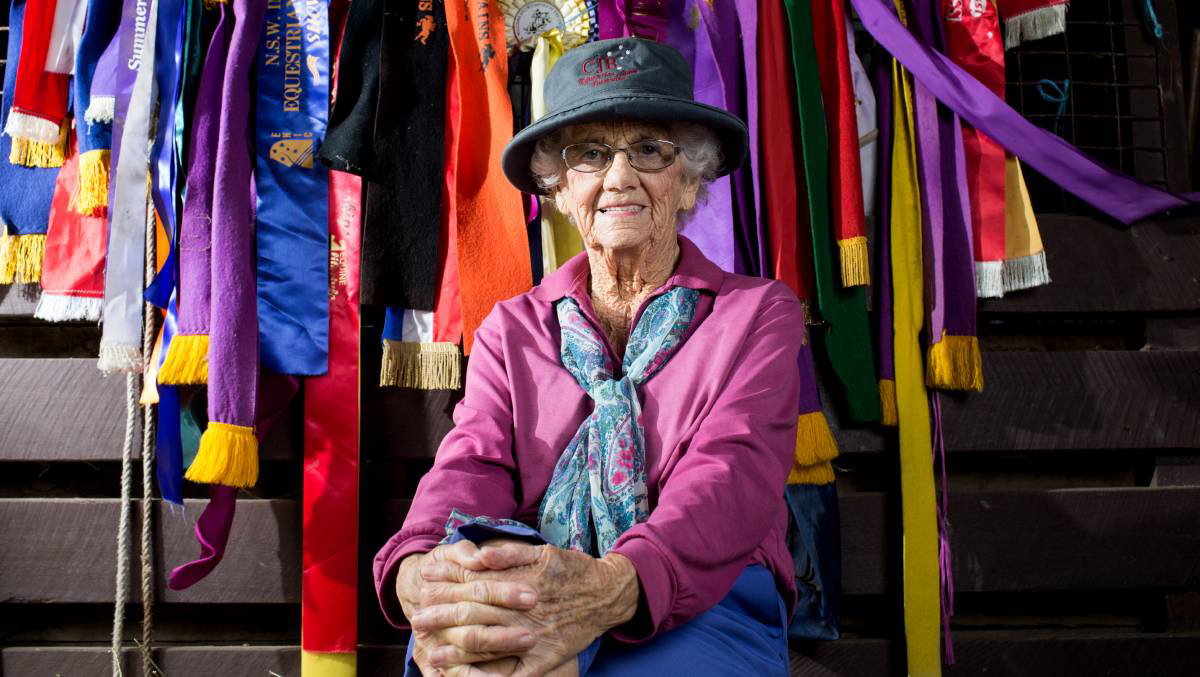 Joyce Brook: Photo Credit Geoff Jones
Joyce and Bob's contribution to equestrian sport spans more than 70 years and in May 2012, Bob and Joyce Brook were inducted into the Equestrian Australia Hall of Fame.
View Comments