event History
Hermès International Showjumping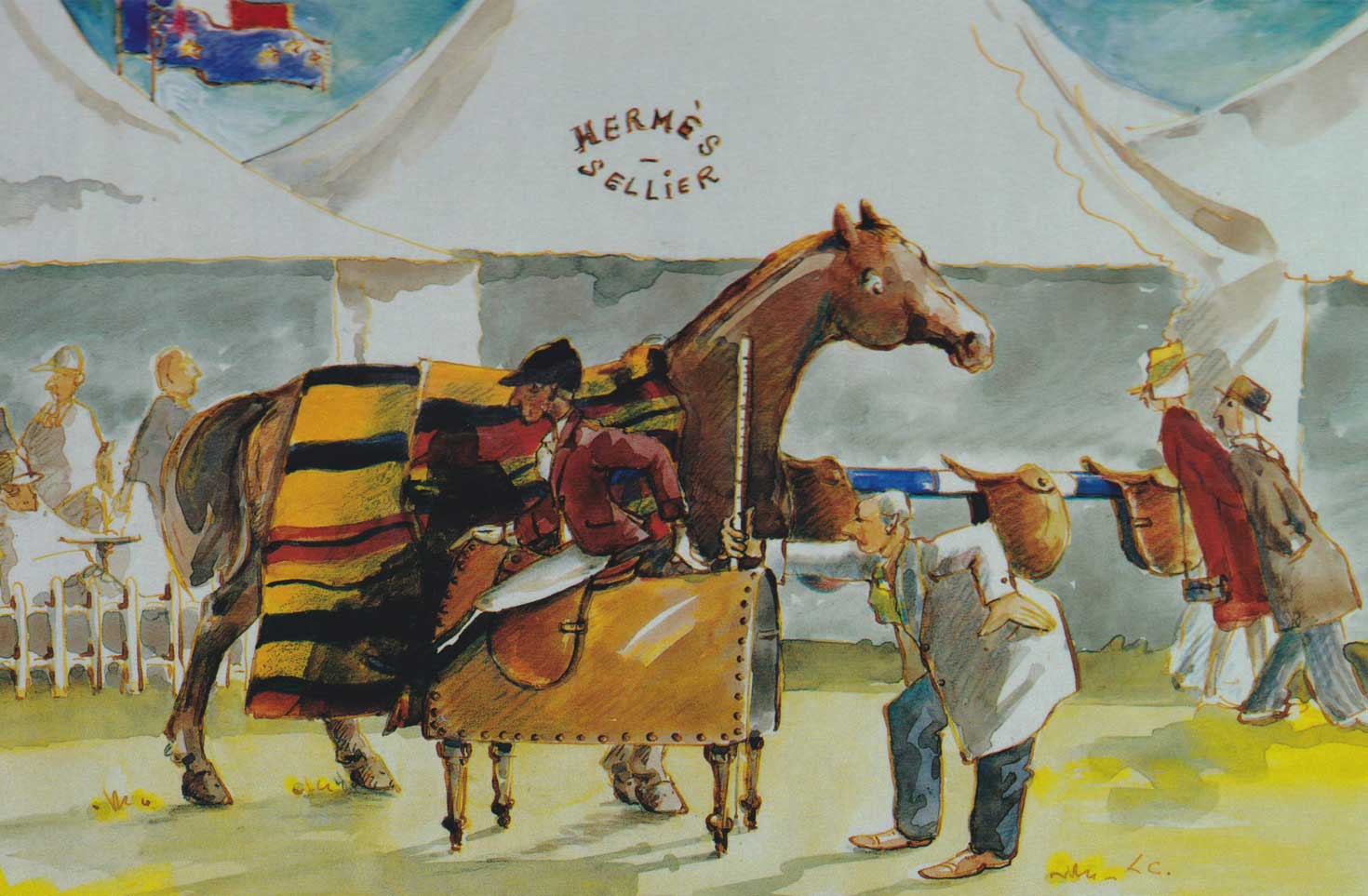 Australian Horsesports Advertisement
In October 1996 the inaugural Hermès International Showjumping event took place in the heart of Sydney, opposite the Sydney Cricket Ground. Normally used as playing fields for cricket and football, the venue was transformed into a wonderful jumping arena with sponsor and hospitality tents on three sides and the fourth side made up of stands for the public, with the whole area completely enclosed with white picket fencing.
Resembling a European show, with a village alongside the arena offering a great variety of shopping and refreshments, this event was something unlike any showjumping event to be held in Australia up to that date.
Advertisement


Sixteen Australian invitees competed against international competitors from France, Japan, Singapore and Canada over a very attractive course designed by Graeme Watts. In front of a crowd of 5000 spectators it was Sharon Scott (now Slater) on her brilliant Jox who took the first Hermès Grand Prix of Sydney. George Sanna and Turfmaster finished 2nd and Canadian Jay Hayes and Odds On (loaned by Michelle Lang) rounded out the podium.
Guests of honour were Her Royal Highness Princess Haya Bint Al-Hussain of Jordan and Jean- Louis Dumas, President of Hermès International.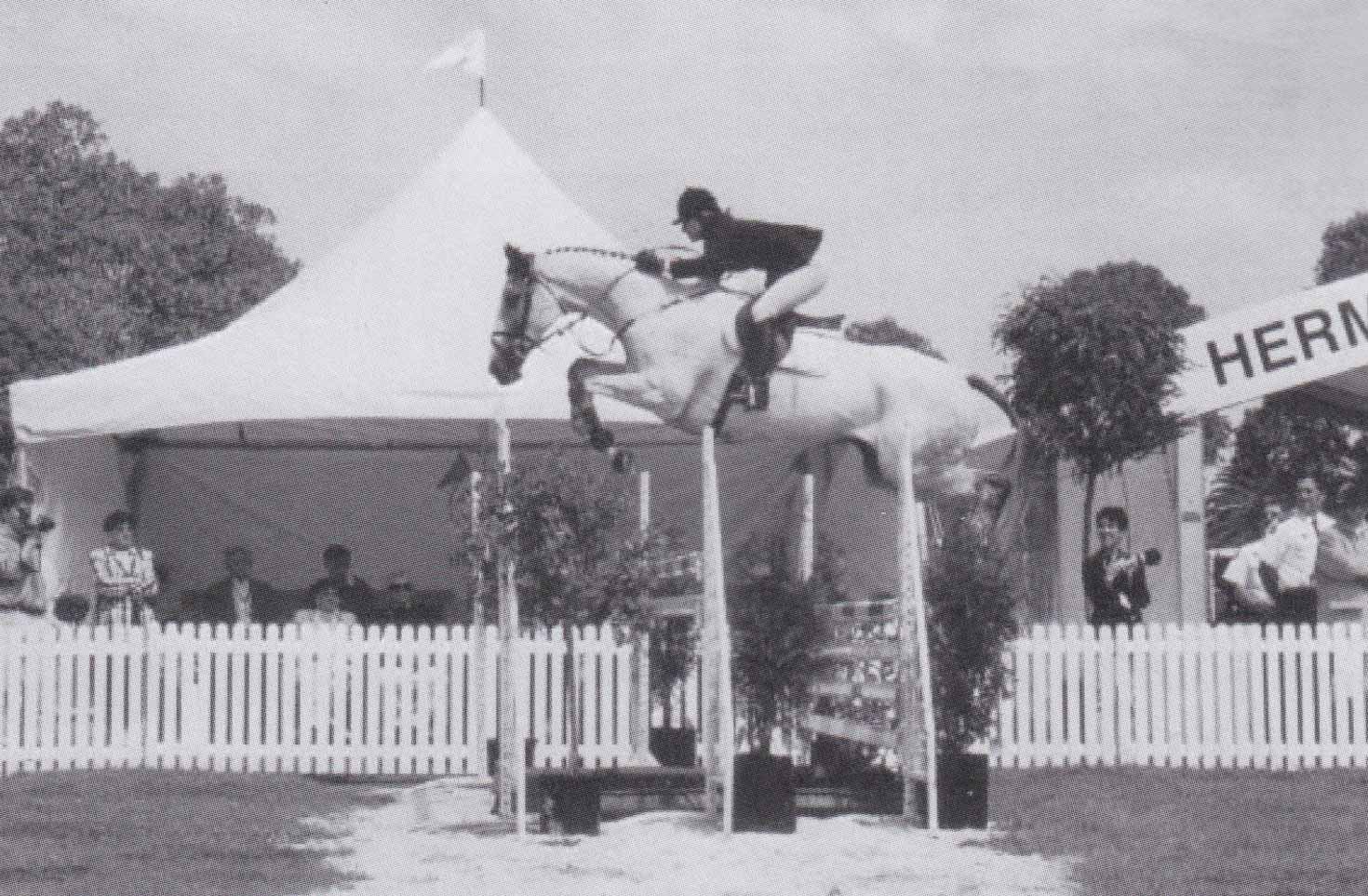 Sharon Scott (now Slater) and Jox.

Presentation for Sharon Scott (now Slater) and Jox.
The second Hermès Grand Prix was run at the same venue in October 1997 and the Grand Prix was a CSI (Concors Saute Internationale).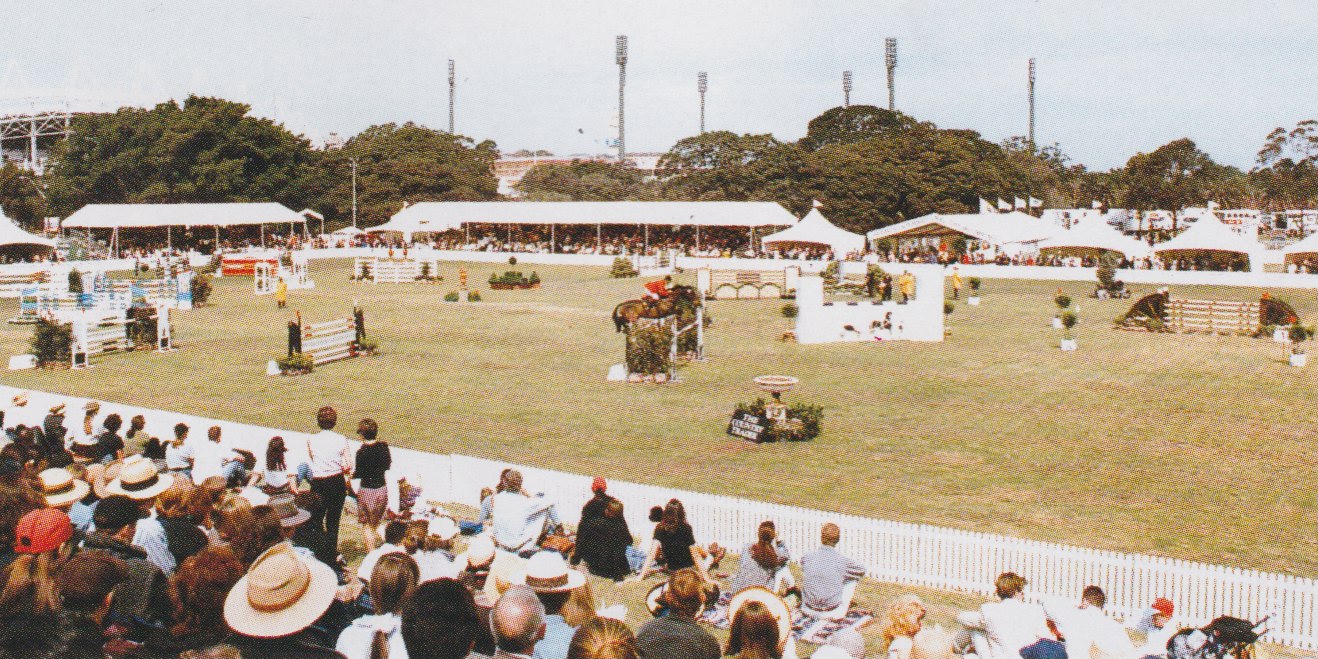 Advertisement

This time, the course designer was well-known British designer Jon Doney and the international riders were Colonel Gerry Mullins from Ireland and Albert Voorn of the Netherlands, who was fortunate enough to get the catch ride of Jenny Parlevliet's Olympic horse Another Flood.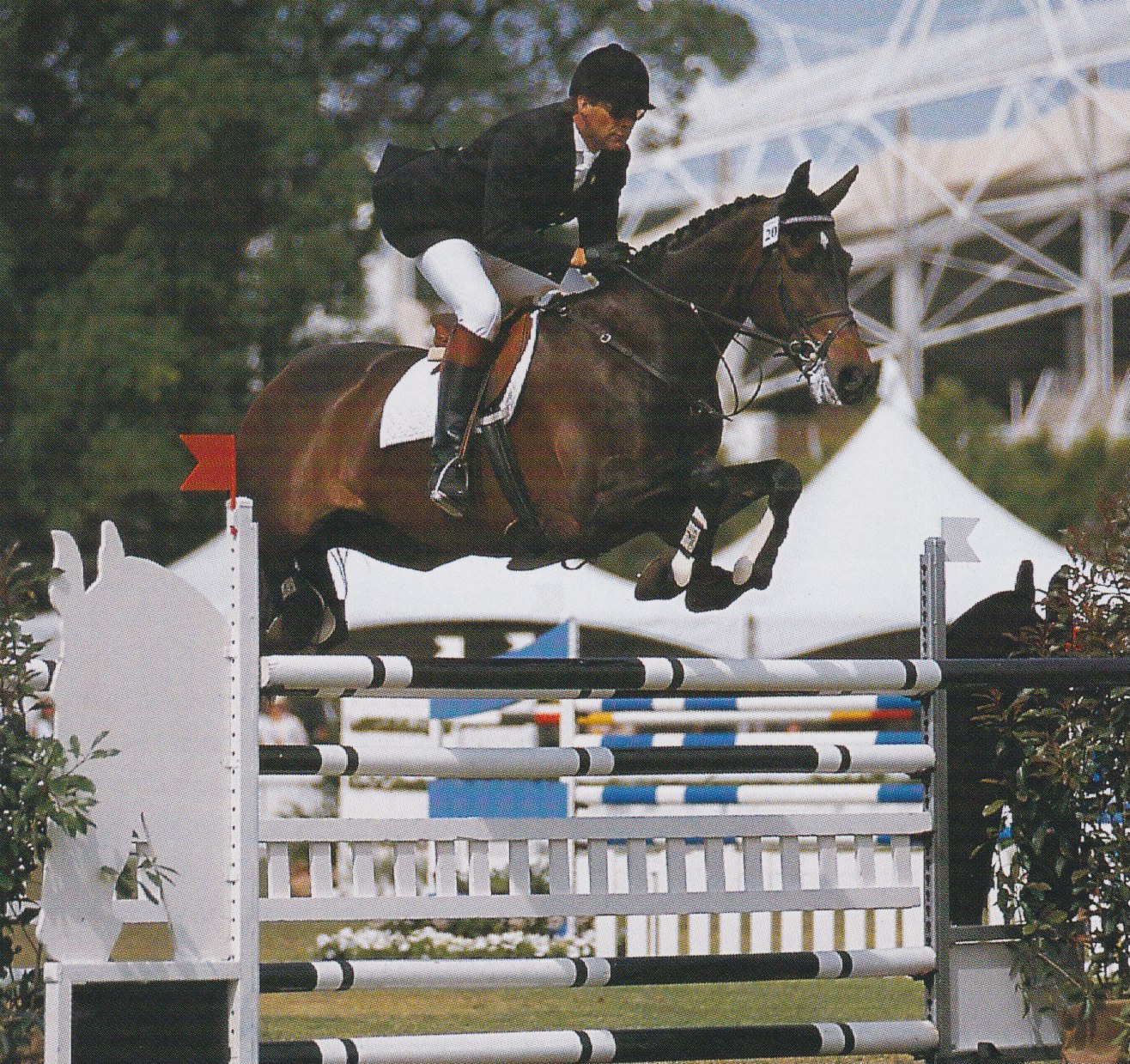 Albert Voorn and Another Flood (loaned by Jenny Parlevliet)
From a very strong competition Vicki Roycroft and the great Coalminer emerged the winners after a neck and neck struggle with Albert Voorn and Another Flood. Third place went to George Sanna with Nonex LePare.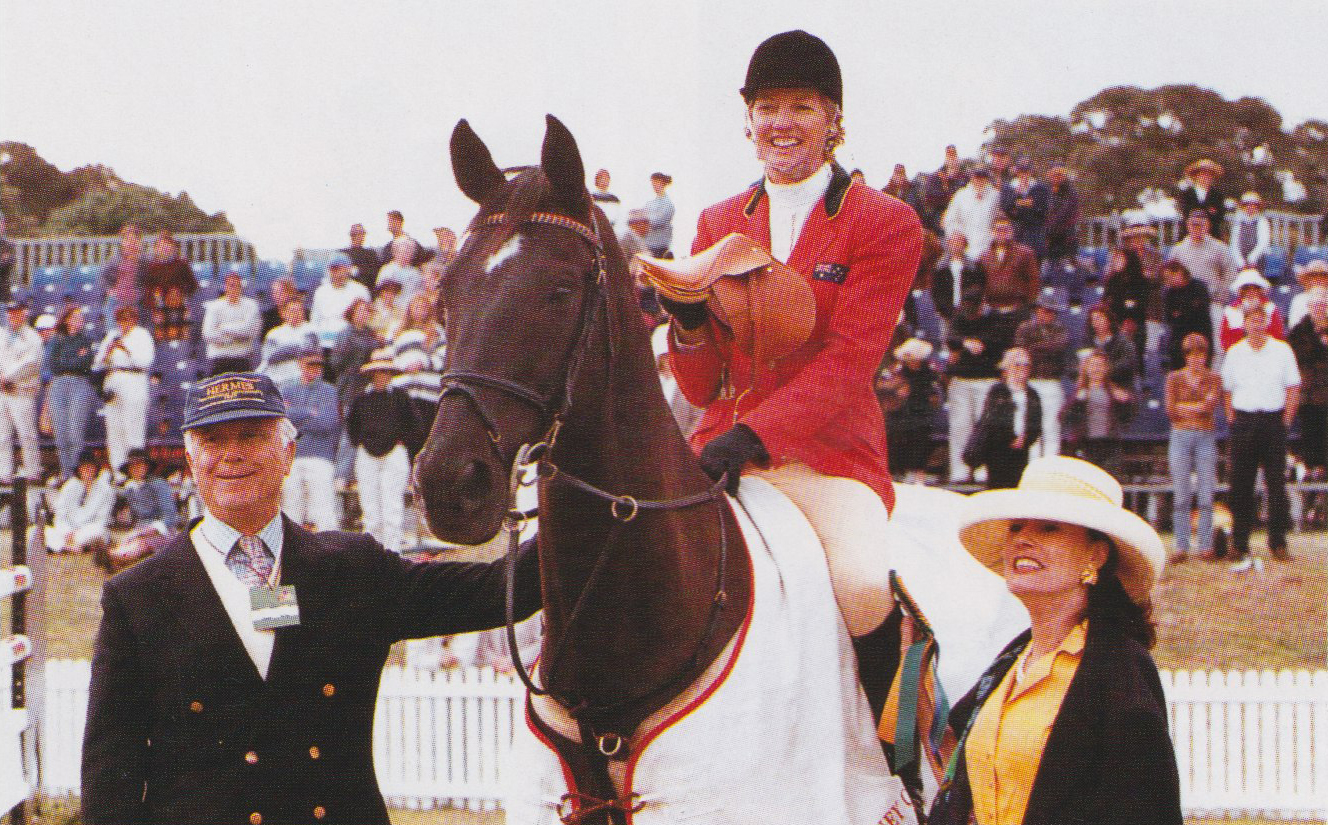 Vicki Roycroft and Coalminer
The event in 1998 saw a shift in venue to the Parade Ground in Centennial Park, adjoining the old Sydney Showground. It was considered a better venue, with more room for both the jumping and the Hermès Village and still very close to Central Sydney. Guest international riders Dietmar Guler from Germany, Rigmor Arvidsson of Sweden, Hugh Graham from Canada and Paul Darragh of Ireland joined the best Australian riders in a very interesting competition.
Graeme Watts was once again in charge of course design assisted by Bob Prichard.
The Grand Prix went to Chris Chugg and Diamond B Ego clear in a time of 59.36.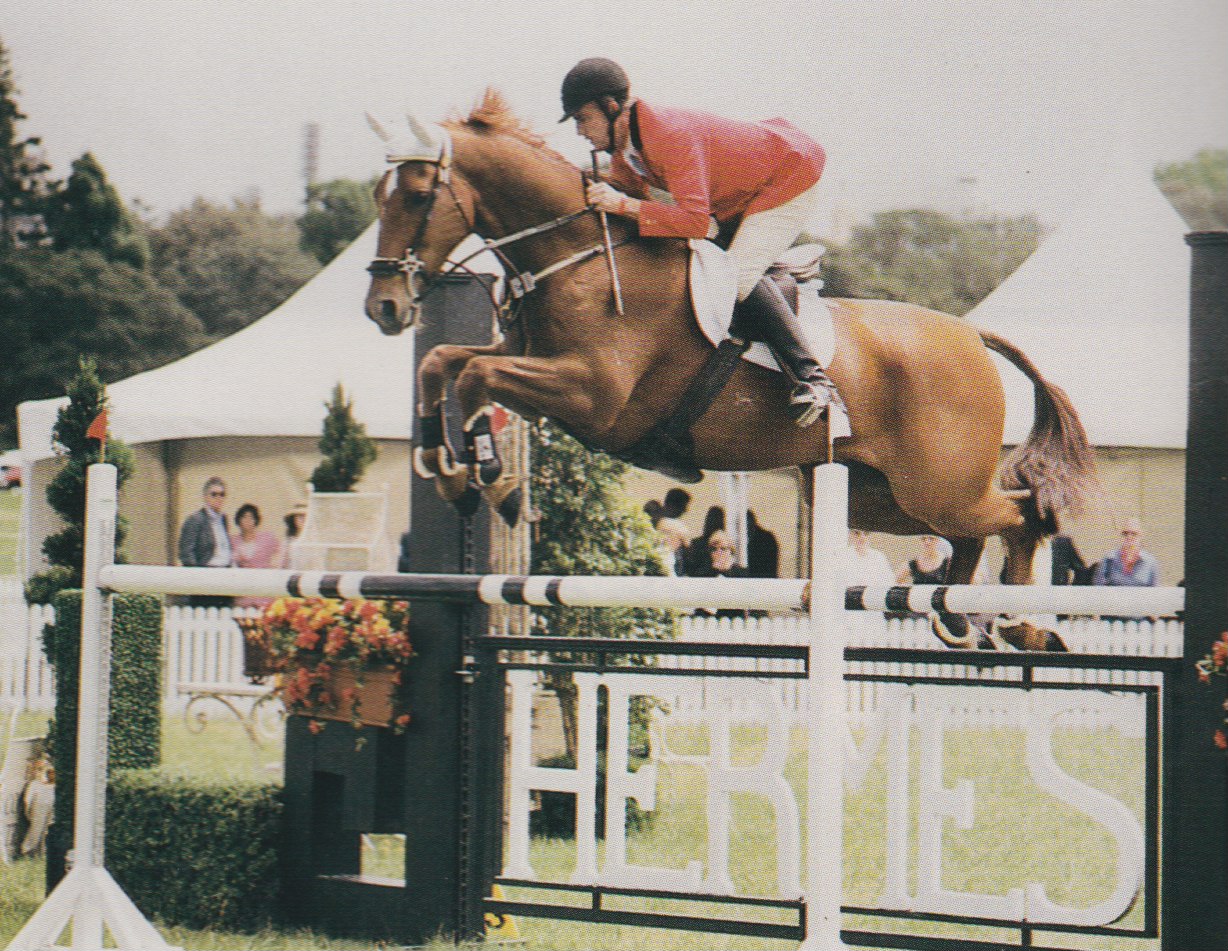 Chris Chugg and Sky High II (from the 1999 Hermès event).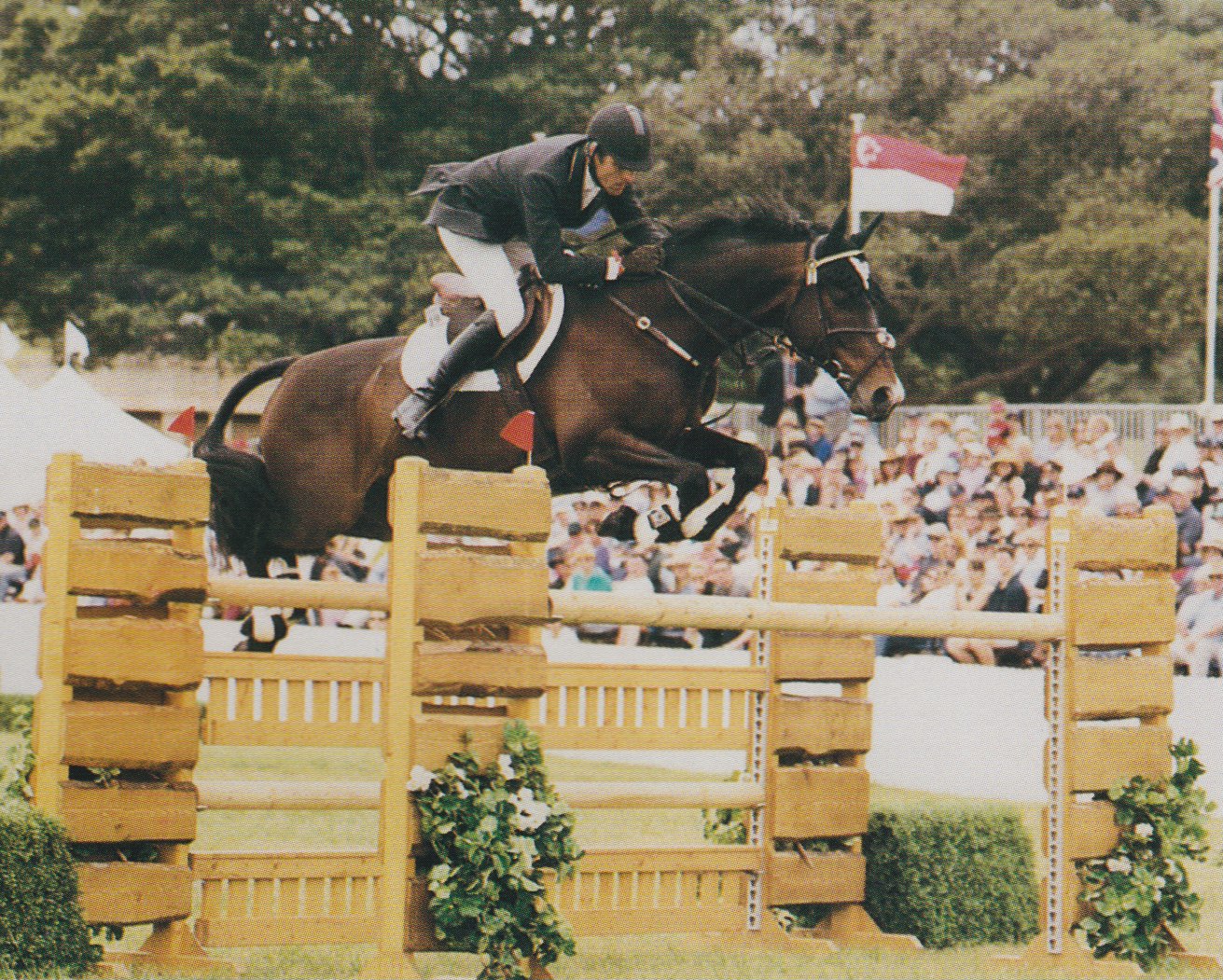 Thierry Pomel and Diamond B Ego (from the 1999 Hermès event).
In 1999 there was another big crowd to watch some fine jumping at the same venue with the guest of honour Christian Blanckaert, chairman  of Hermes Sellier. The Course Designer this year was Richard Bruggerman from Gawler in South Australia againwith the assistance of  Bob Prichard.
The international riders were Greg Best, former US Olympic rider and a resident of  New Zealand, Diane Lampard from Britain, Thierry Pomel from France and Joe Turi from Hungary.
After a thrilling competition it was David Brideoake and WC Cadbury who took the honours from Jeff Bloomfield and Money Talks, with the minor placings filled by Andrew Inglis and Guesswork, Jamie Coman with LL Zazu, Colleen Brook and Witchery Grub, Gavin Chester on Another Flood, Ron Easy with Rolling Thunder and Vicki Roycroft and Coalminer.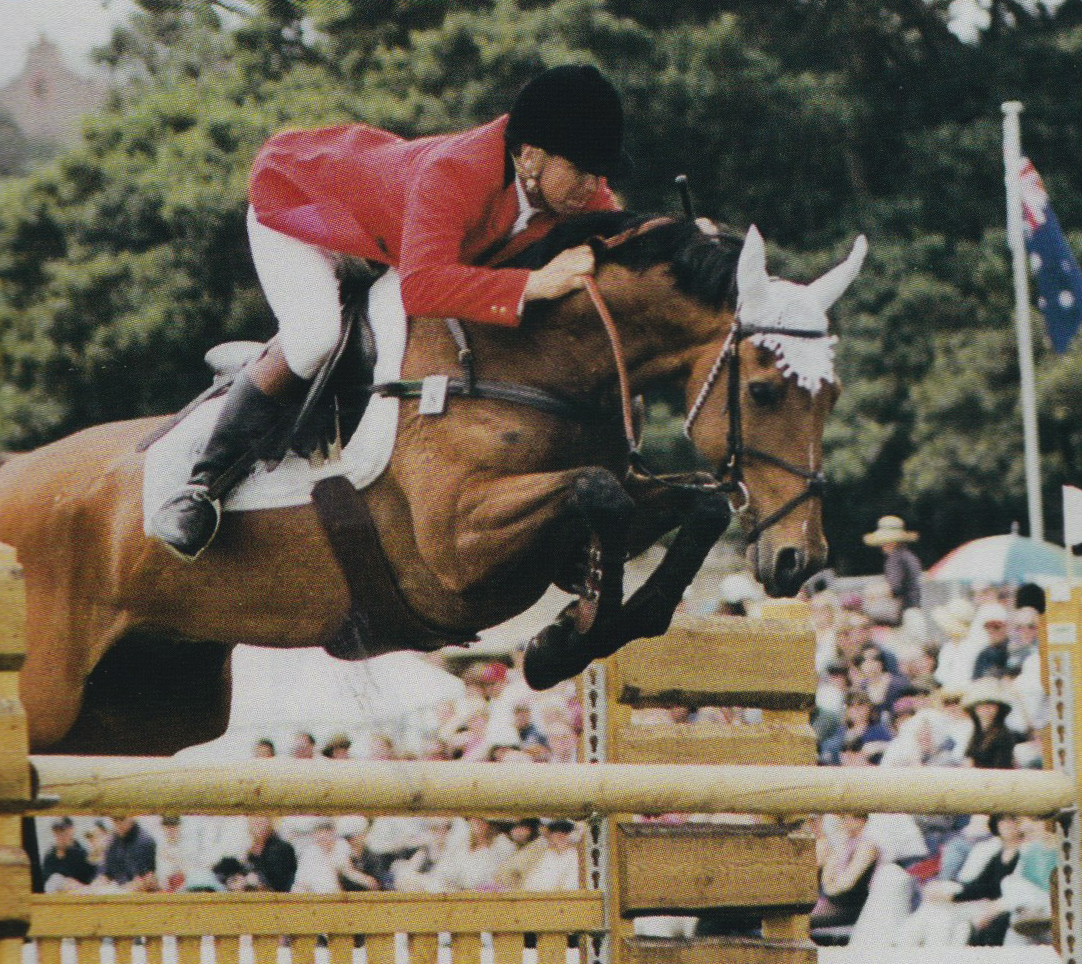 David Brideoake and WC Cadbury
Unfortunately this was to be the final Hermès International. With the forthcoming Olympic Games in Sydney in 2000 it was decided not to carry on with the show. The four shows organised and sponsored by Hermès were outstanding by all accounts and publicity was of the top order with the large crowds that attended the shows predominantly new spectators to the sport.
View Comments