A time to reflect on Australia's jumping greats – George Sanna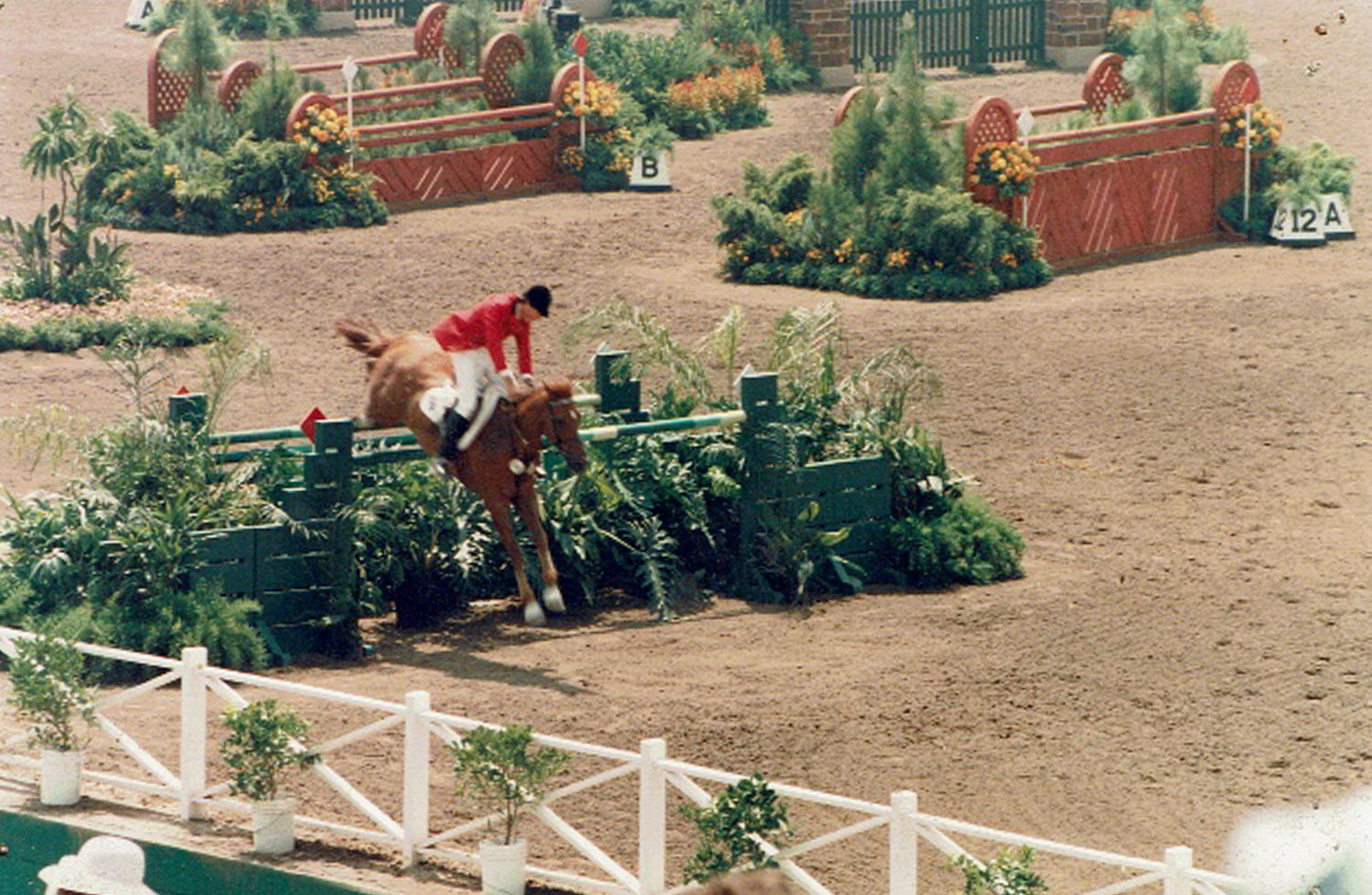 Supplied by George Sanna
Above: George Sanna and Kite at 1984 Los Angeles Olympics.
George Sanna truly is one of the greats of jumping in Australia. From the age of 12 when he took up riding, he was hooked. His jumping journey took him to the heights of the sport, representing Australia in both the 1984 Los Angeles and 1988 Seoul Olympic Games, the 1990 World Equestrian Games in Stockholm and the 1993 and 1998 World Cup Finals. Now, George is a revered figure in the coaching world having overseen the development of some of the best riders in the country today, having coached Edwina Tops-Alexander and Julia Hargreaves (Lynch) who were both part of our London 2012 Olympic team. In 2010, he was named the Australian Coach of the Year. He is also an expert at spotting the potential in young horses and turning them into champions.
Advertisement


As we (hopefully!) approach the Tokyo 2020 it is a great time to reflect on those that have contributed so much to jumping in this country and competed at Olympic level. We hope you enjoy as much as we did learning more about George Sanna.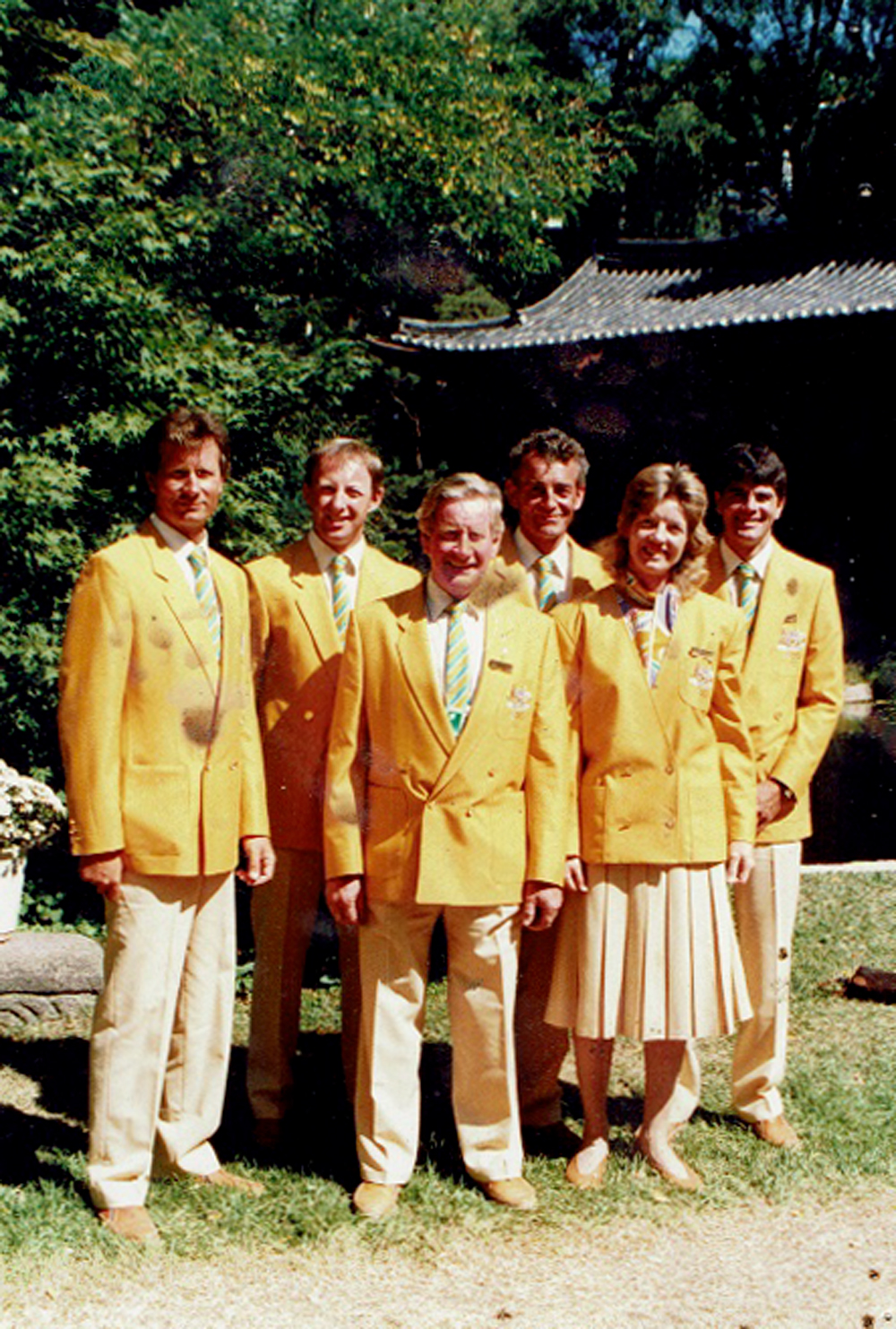 Left to Right: George Sanna, Jeff McVean, Stan Fear (Chef), Rod Brown, Vicki Roycroft, Greg McDermott
How many years have you and your family been involved with horses?
My father was an army officer in the Hungarian cavalry which led him to competing in the 3DE at the Berlin Olympics in 1936, as well as a couple of stints at the Spanish Riding School. Dressage was his great passion. After the war my parents arrived in WA as refugees and within a short time Dad gravitated back to a life with horses. The equestrian scene in Perth was fairly basic in those days so in the early 1960s we moved to Victoria where he set up a riding school catering to riders from beginners to advanced. He continued this business, the last few years based in Hobart, virtually till the day he died in 1983.
I started riding at age 12 when we moved to Melbourne. I was a somewhat reluctant starter, but once I got into it I've never wanted to do anything else. Showjumping has been my life and livelihood from when I completed university to this day.
Can you identify a point in your career where you set your goal to jump at the Olympics
I think practically every young boy or girl who jumps their first cross rail starts dreaming of going to the Olympics. In reality apart from talent and ambition there are many variables that contribute to realistic goal setting. These start with having the right horse at the right time and include keeping it sound, giving the partnership the right preparation which most likely involves a stint in Europe. On top of this you must put up strong performances to get yourself selected. For me that point came a couple of years out from the Los Angeles Games in 1984. I had two very good horses and both were on a very solid trajectory 2 years out. I figured that this was going to be my time and I started to put together a plan to give myself the best chance of ending up in Los Angeles. As it turned out both horses ended up in our Los Angeles team, one of them being ridden by Jeff McVean.
What do you love most about our sport? Any dislikes?
The horses first and foremost. I also am fascinated by all the variables that we have to deal with: the psychology of both horse and rider, the technical side of being a good rider, the veterinary aspects of keeping your horse sound and healthy, the management of a horse (and rider's) progression through the ranks, the preparation for a major event…it's endless and fascinating.
There's very little I don't like. I don't love extreme heat or pouring rain and having to be out all day in it.
Advertisement


In your opinion what makes the perfect horse?
Perfection in a horse for me depends on the context. Some of my favourite horses have not necessarily been the most glamorous or talented, but rather incredibly good and generous at what they're intended to do, which may be a great amateur or Young Rider horse. For me personally, perfection is about talent. The right mix of type, stride, carefulness, bravery, scope and a good mind are the major ingredients. If they're nice guys and beautiful as well, I guess you're approaching perfection.
What does it take to be an Olympic rider?
There's nothing special about being an Olympic rider per se. It simply means you were one of the 4 best qualified riders in your particular nation available for selection. To be among those riders vying for selection is significant however. It indicates you have reached a very high level of achievement in the sport which in turn points to not only your talent but a huge amount of hard work and sacrifice to get to that point.
How has jumping at the Olympics changed since your first involvement?
The biggest change is the courses we jumped and also the horses we rode.
The courses today are probably not quite as huge as in days gone by, but they are far more technical. The gear is much much lighter and the construction and presentation of the jumps requires more care and athleticism from the horses. This change started in the 1980s and continues to this day.
In the 1960s, 1970s and into the 1980s the European horses, especially the German ones, tended to be very big and fairly cold. However there also tended to be quite a lot of thoroughbreds as well ridden mainly by Americans, Australians, New Zealanders etc. Today the warmbloods are generally lighter and there are virtually no thoroughbreds in the top sport.
How has jumping in Australia changed over your career?
The answer to the previous question certainly covers some of those changes. However, I think the biggest change is how we go about training our horses with a better emphasis on correct equitation and sound principles. Another massive change is the quality of shows. We have moved from competing almost exclusively at generally very substandard agricultural shows to the current day where we have quite a few outstanding venues which run high level competitions with good footing, stabling, great courses and decent prize money.
I think another major change has been has been the shifting demographic of a large number of the people involved in the sport. In my time it has moved from a predominantly rural base to a more urban and perhaps more affluent one. This in turn has given the professionals in the industry who once relied on travelling from show to show surviving on the meagre prize money on offer, the opportunity  to set up successful training facilities catering to this new demographic in and around the major cities.This in turn has produced a new generation of well trained riders who will form the nucleus of our sport going forward. This not to say that that we're not still drawing a significant number of extremely talented young riders from rural and regional areas. However I think it's fair to say that no matter where you come from, without quality coaching and advice this sport is going to become increasingly difficult for many.
What was your most memorable Olympic moment?
No doubt representing your country at the Olympics is one of the the most special and memorable experiences of your life. I guess for me the thing I still look back on as being really special is that at the Seoul Olympics in 1988, one of my closest lifelong friends, Rod Brown, was alongside me in the team. Not only were we great friends, but we were business partners and there we were, side by side at the Games. It was sort of surreal and very special.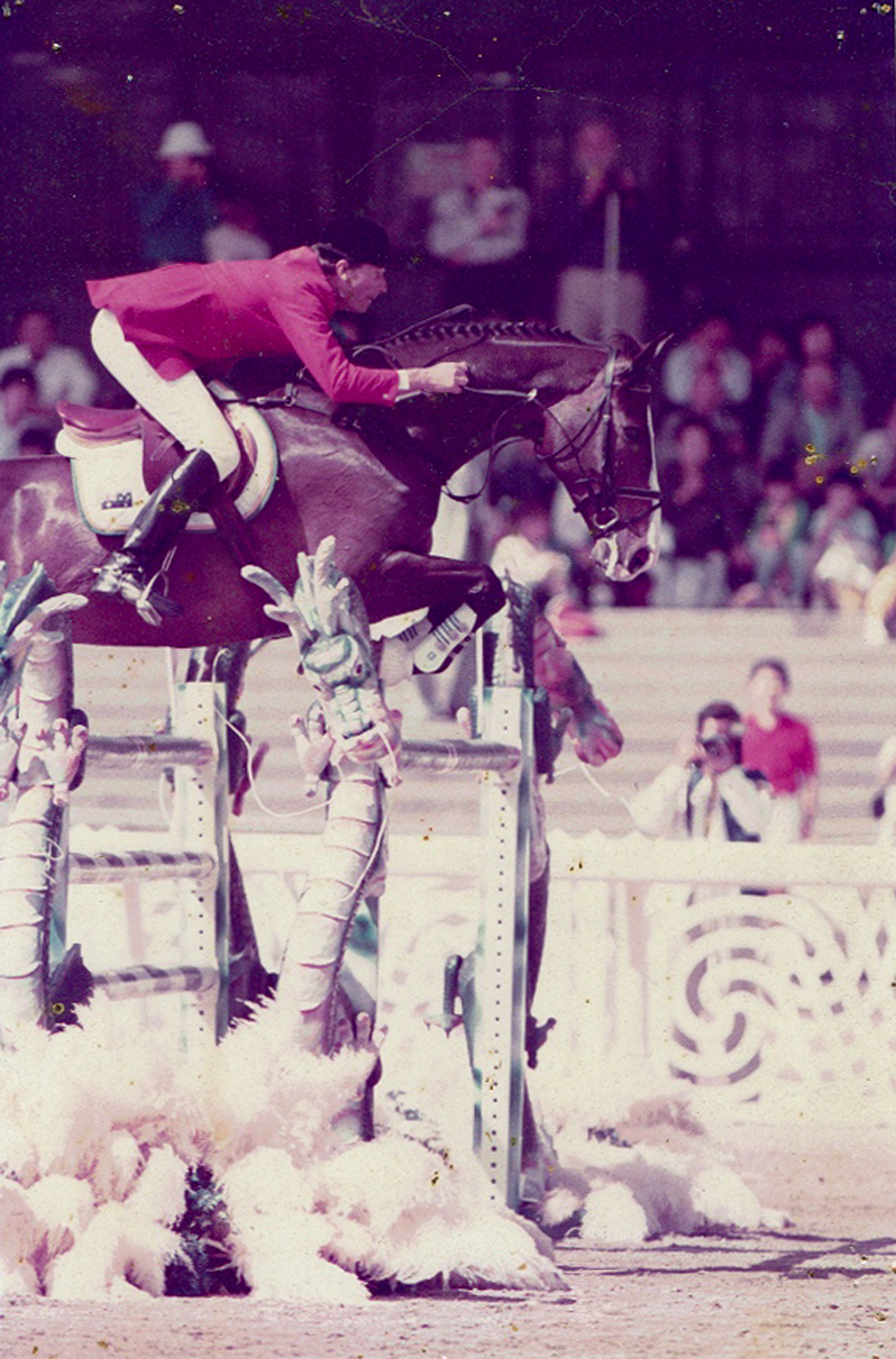 George Sanna and
EBA
Schnapps
at Seoul 1988

What advice would you give to young showjumpers who aspire to reach the Olympics?

My advice would be no different from what I would say to any talented and ambitious rider I was coaching. Focus on being the best rider and horse person you can be. Listen and watch and seek good advice. Ride as many horses as you can, jump as many courses as you can. Success will follow. If talent meets opportunity you just might end up at the Olympics!
View Comments