Aussie pride as Edwina Tops-Alexander reigns at Longines Masters Paris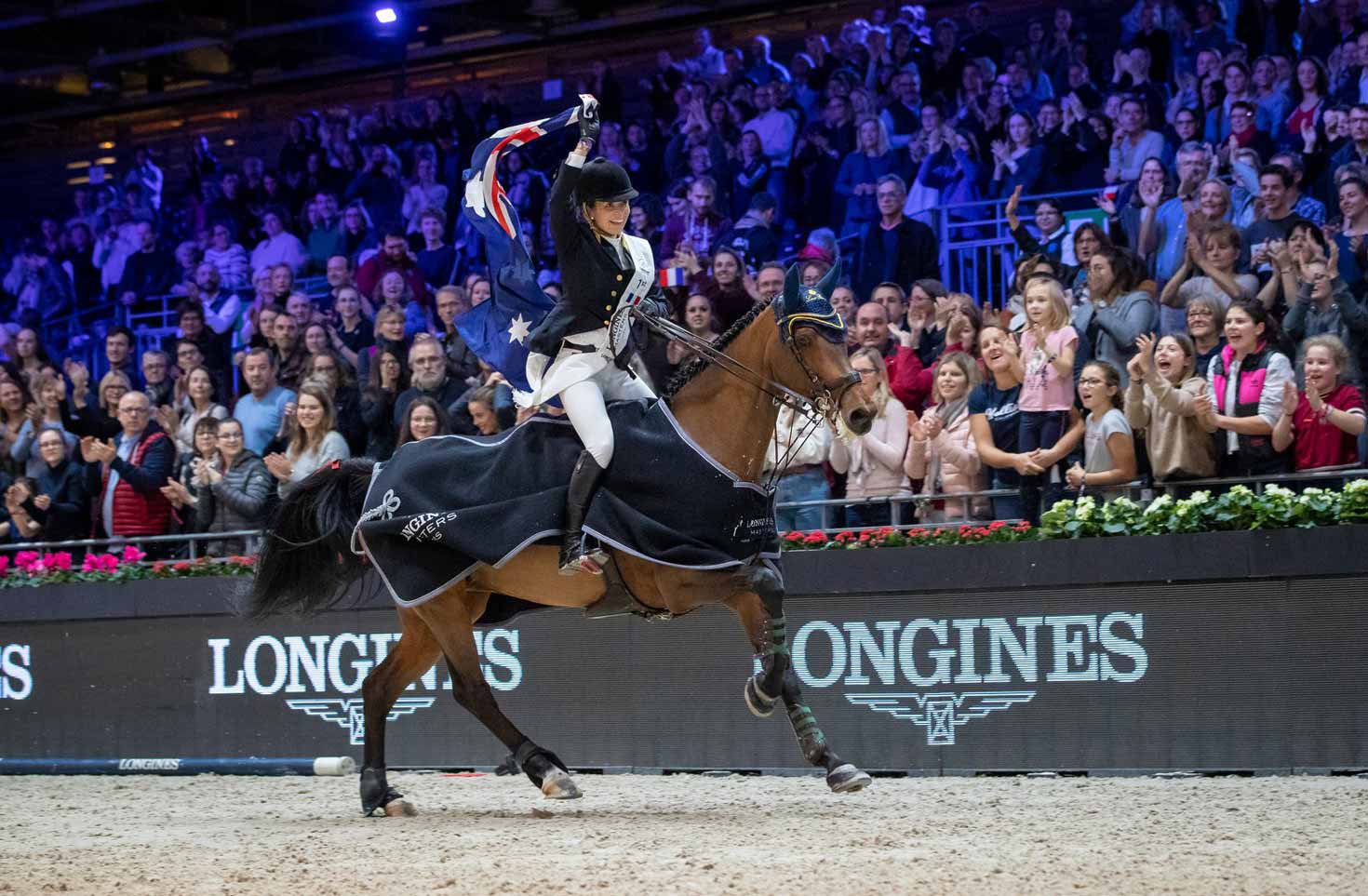 Longines Masters
Source: Longines Masters
The second queen of the Longines Masters of Paris is Australian. Even though she is "only" the second female rider to win the Longines Grand Prix of Paris – and even a Longines Grand Prix of the whole series – she is the first Australian, the first non-European actually, to triumph in the main class of the Paris leg. Edwina The First, queen of Paris!
Advertisement

The Longines Master are a unique series. Nowhere else will you see an introduction of the 43 riders about to start in the Grand Prix of the 10th anniversary, an impressive and colorful bunch. All the players of the Longines Grand Prix were lined up on the huge stage like actors in a theater. And the play was going to prove particularly high in emotion and gripping. The director Frank Rothenberger indeed set a quite difficult first round "Frank did an amazing job with 7 in the jump-off", said the winner. The course offered pleasant surprises and helped reveal riders of the next generation such as the USA's Spencer Smith (Theodore Manciais), and France's Edward Levy (Sirius Black), both clear, or Félicie Bertrand despite a small fault from Sultane des Ibis.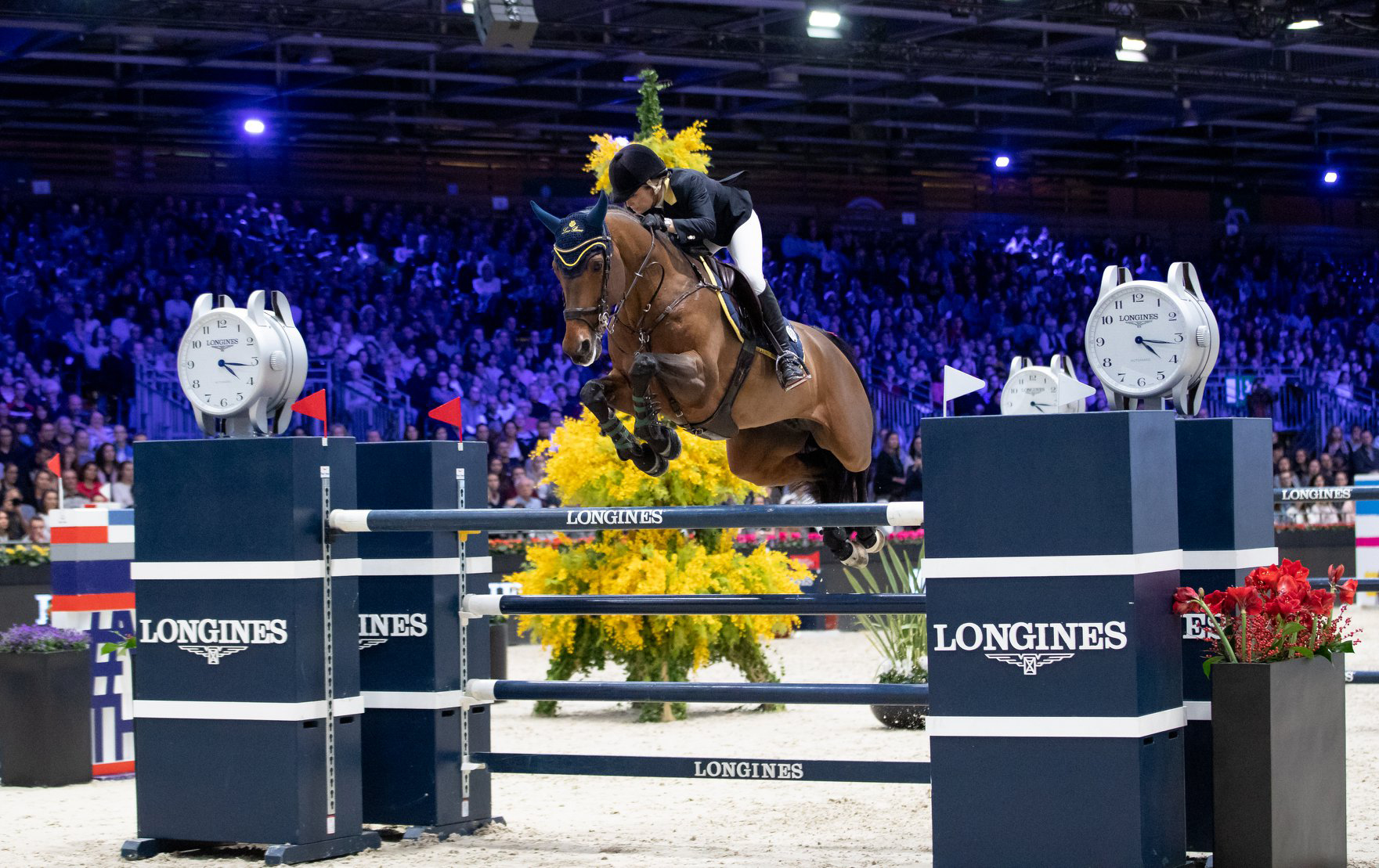 There were also less pleasant surprises when French stars such as Kevin Staut, Patrice Delaveau, Pénélope Leprévost or Simon Delestre did not qualify for the jump-off or when the USA's McLain Ward knew the same fate for a slight foreleg mistake on an oxer of an overall fabulous Clinta. The end of the Grand Slam Indoor of Showjumping adventure for the New-Yorker!
Advertisement

Australia's Edwina Tops-Alexander was the fastest of the three clears with California even though she feared she had not been fast enough to beat Italy's Alberto Zorzi and Contanga. In the end, the pair was a mere 36 hundredths slower. "I wasn't sure I had been fast enough to beat Alberto who started last", Edwina admitted. "I should have gone faster if there had been more to come after me." Almost three seconds behind the leaders, Ireland's Denis Lynch felt a bit left out. "One I really tried to go fast but he ran out. I had no other option than try to put him all together again. With my time of 50 seconds [47.03 precisely], I knew I was never going to win. But I am really happy with the horse and his improvement. I am really happy to finish in the top three, particularly here, in Paris, in front of this amazing crowd."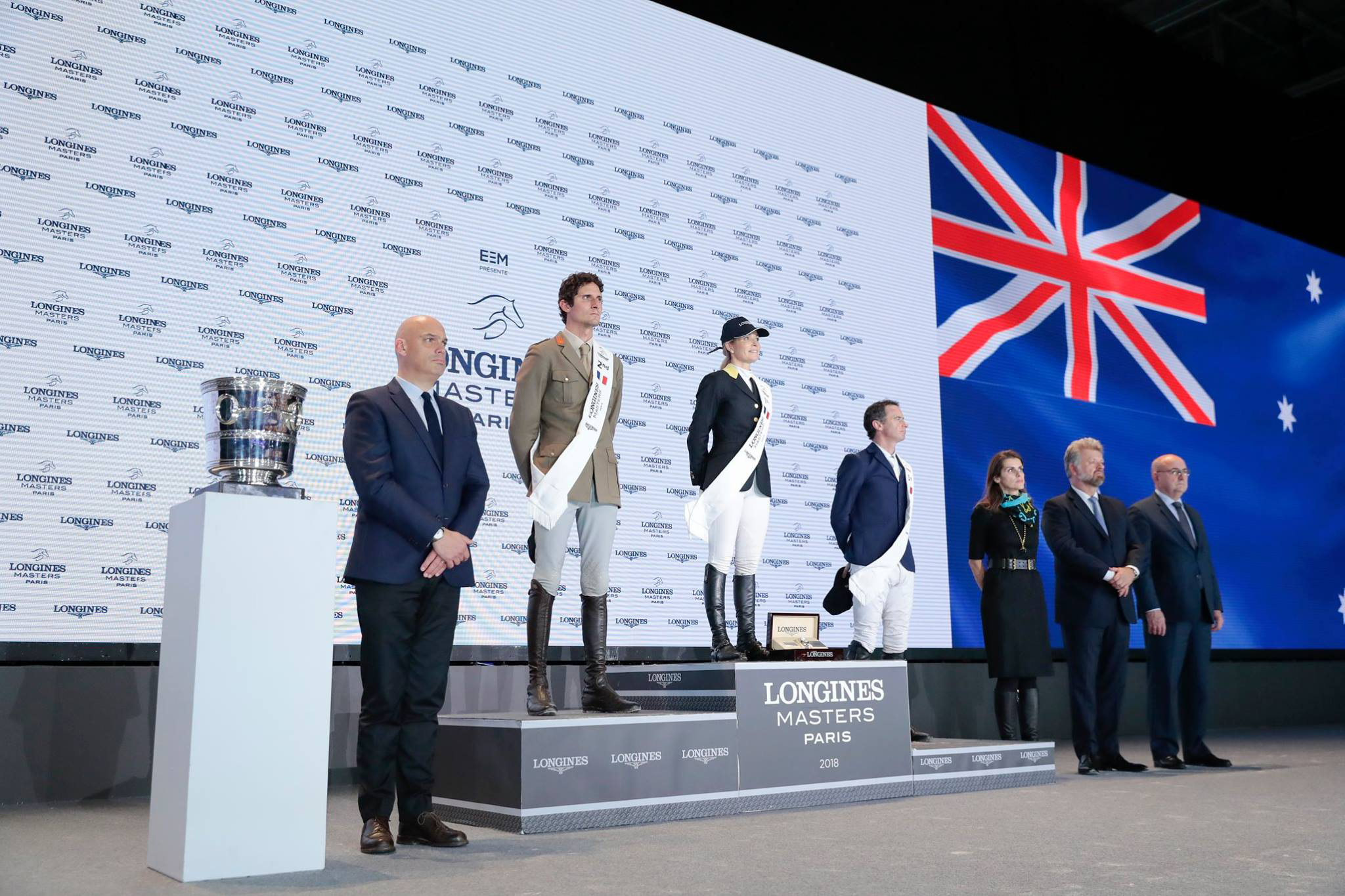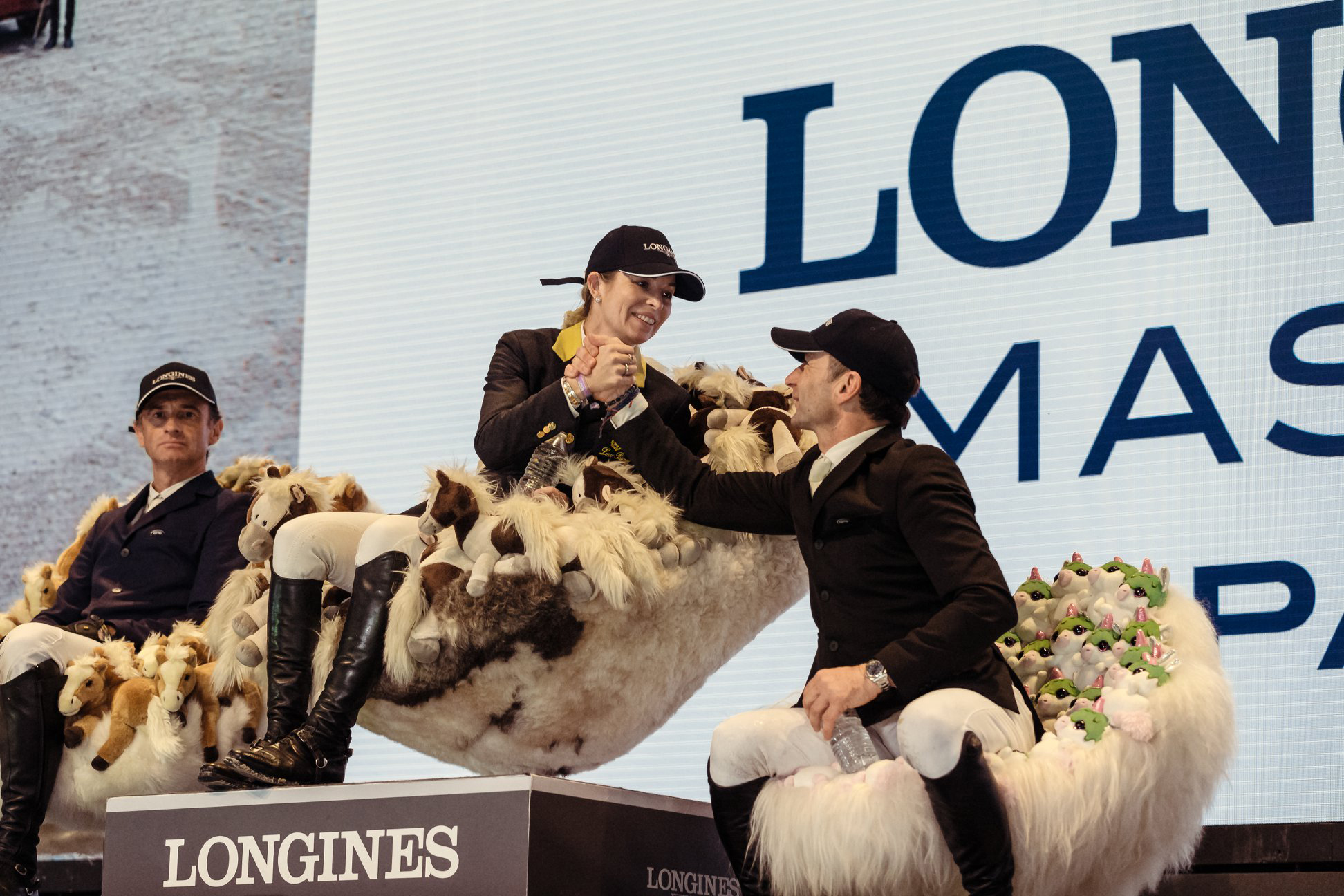 It is fair to say that this 10th anniversary edition ended in fine style: "I've been coming to the event for 10 years and I've seen it get better and better. It has become trendy and fashion and it is an event where, I think, everybody wants to be at this time of the year. It is a great atmosphere. There's so much going on behind the scene, it's a lot of work – I know what it's like!. I have a lot of respect for this and for everybody involved, and especially the public, the riders, the horses, the sponsors. It takes a lot to achieve this and I think every year it is getting better. The public is amazingly supportive, whichever the nationality of the rider." This tribute from Edwina Alexander was certainly music to the ears of Christophe Ameeuw who, in turn, said: "The 10th Longines Masters of Paris is just over. Many riders have been faithful to the event since the very first edition. It is a moment of deep emotion for us. The past week has brought us lots of great moments which will leave us with fond memories. It hasn't always been easy but the emotion, the beauty of the sport and the passion drive us. The most amazing things about the Longines Masters of Paris are the crowd, as well as the partners and the fabulous line-up of riders. We strive to improve each year What you have witnessed today is the result of ten editions and it's a success. It's been a great challenge and we rose to it despite some highs and lows. The passion is incredible and can create this atmosphere that nothing can disrupt."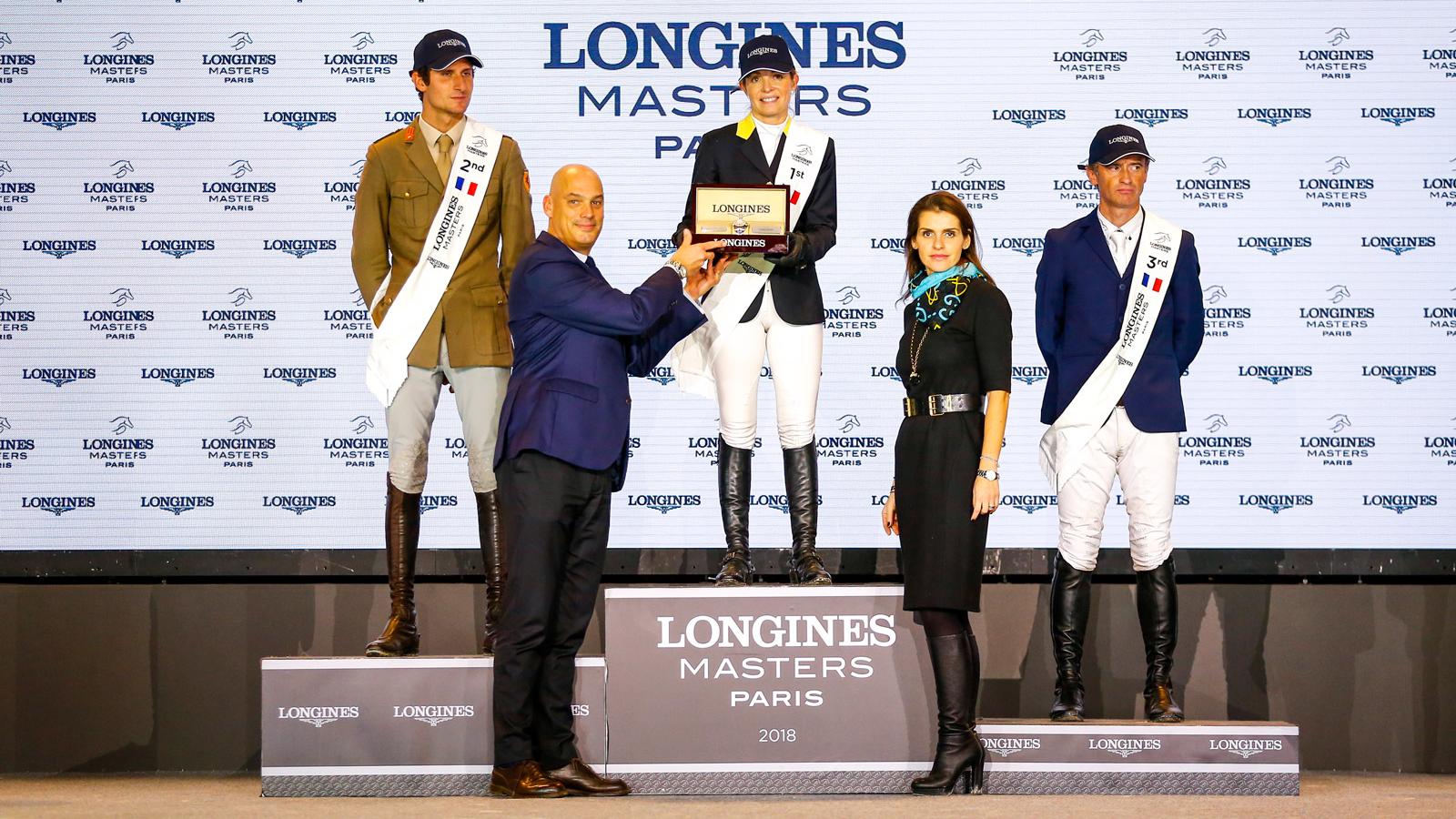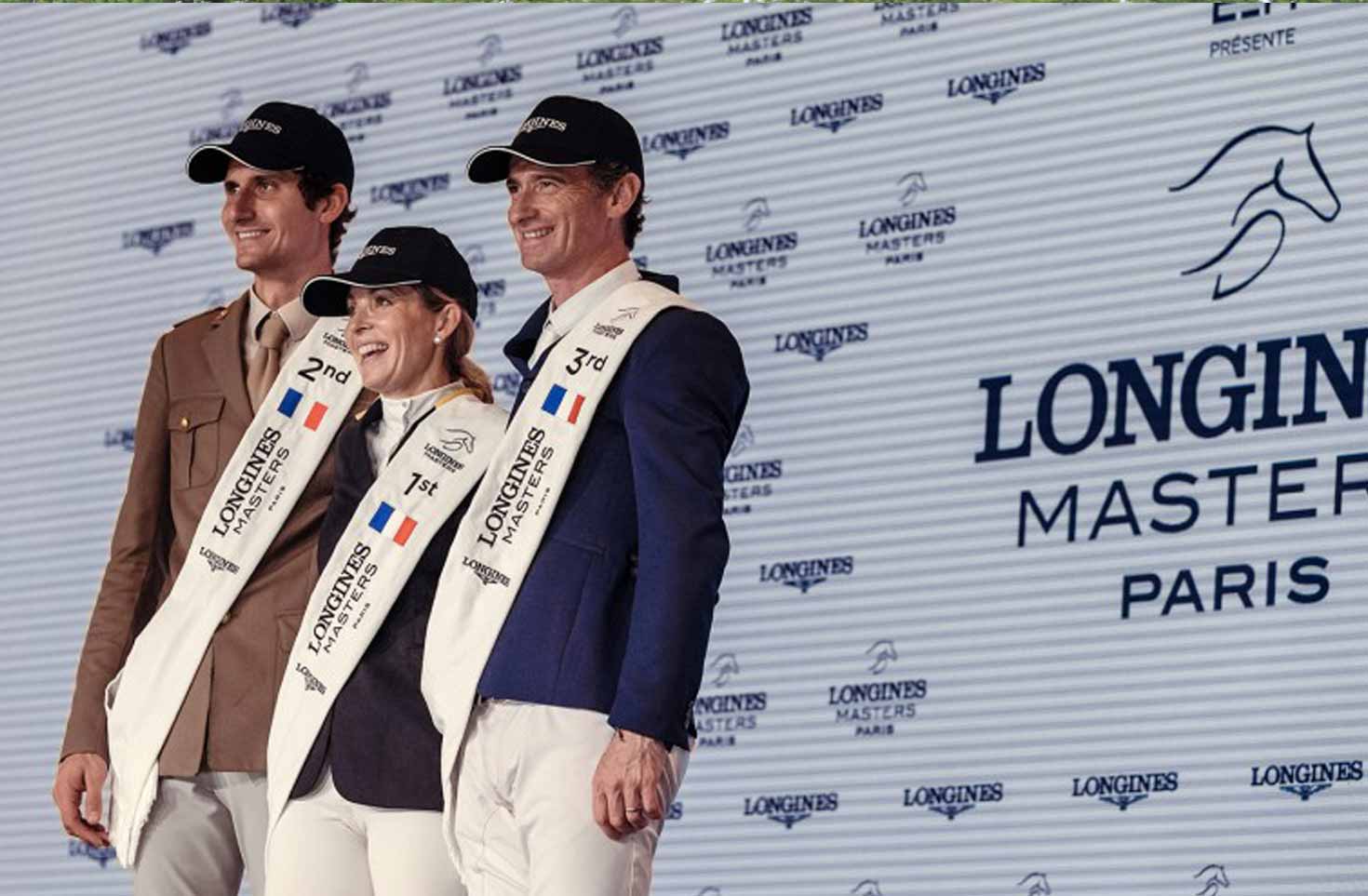 View Comments