Australian Jumping Horses of 2018 – Casebrooke Lomond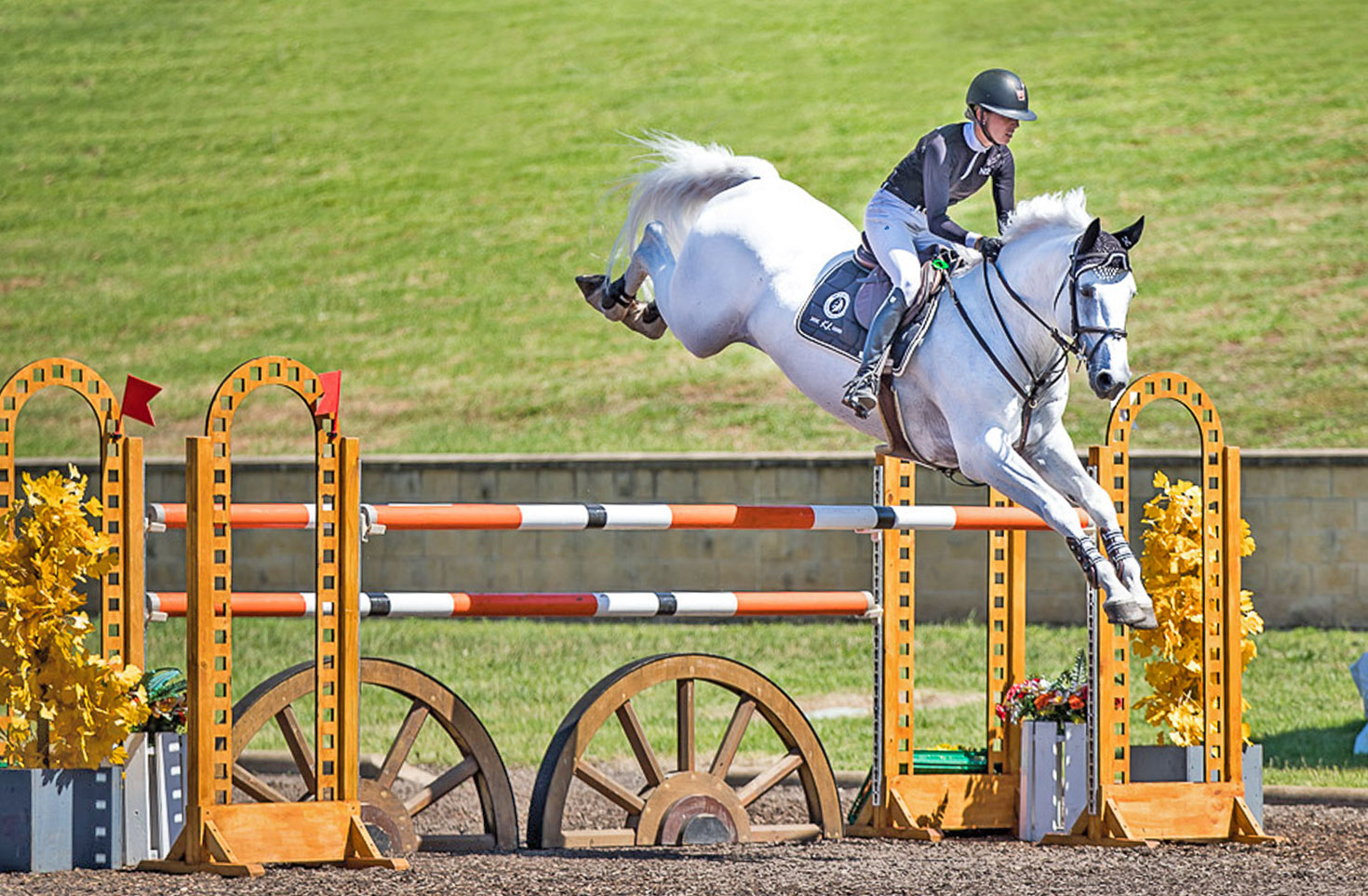 Stephen Mowbray
What a sight it is as this glorious white stallion enters the arena. But it's not all about looks and Casebrooke Lomond certainly delivers the goods when it's time to jump. 2018 has been a wonderful year for 'Sparky' and his rider and part owner Katie Laurie. Currently sitting 6th on the Australian League World Cup Qualifying Series leaderboard and with numerous wins under their belt (including all three Senior Classes at the Willinga Park Jumping Grand Final), the future looks very bright indeed for this combination.
Horse Name:Casebrooke Lomond
Stable Name: Sparky
Sex: Stallion
Age: 10
Height: 16.2hh
Colour: Very white!
Sire: Lansing
Dam: Lara I
Breeder: Bert Elsthop
Owner: Sheena Ross and Katie Laurie
Owned since: 2 yo
What characteristics in particular attracted you to Sparky? 
Sheena found and bought Sparky as a 2yo, she is really onto it with the breeding side and loved his pedigree. Lara his dam is by Calido I. She offered me the ride on him as a 3 year old when I then also became a half owner with Sheena.
Tell us a bit about his personality. What is he like at home and out at competitions?
He loves competing, he's the happiest when he's on a show run! At home he likes to let everyone know he's king of the place, but he is great to deal with also. His favourite thing to do is roll, he rolls on the lead at shows every morning he goes for a walk. He's like an alarm clock at shows the moment the sun comes up he's ready for his breakfast to be served!
Does he have any quirky traits? 
When we are at a show he knows all the horses in his team from the truck and he knows the moment one leaves the stables!
What do you consider the highlights of his career so far? 
His highlights would be winning all 3 senior classes at Willinga Park including the Grand Prix, second in the World Cup at SIEC, 3rd in the World Cup at Melbourne Royal. Winning a round of the Aquis Gold Tour and placing 4th in the Aquis Grand Prix! He was also 2nd in the Silver Fern stakes in NZ and won the final World Cup at Waitemata.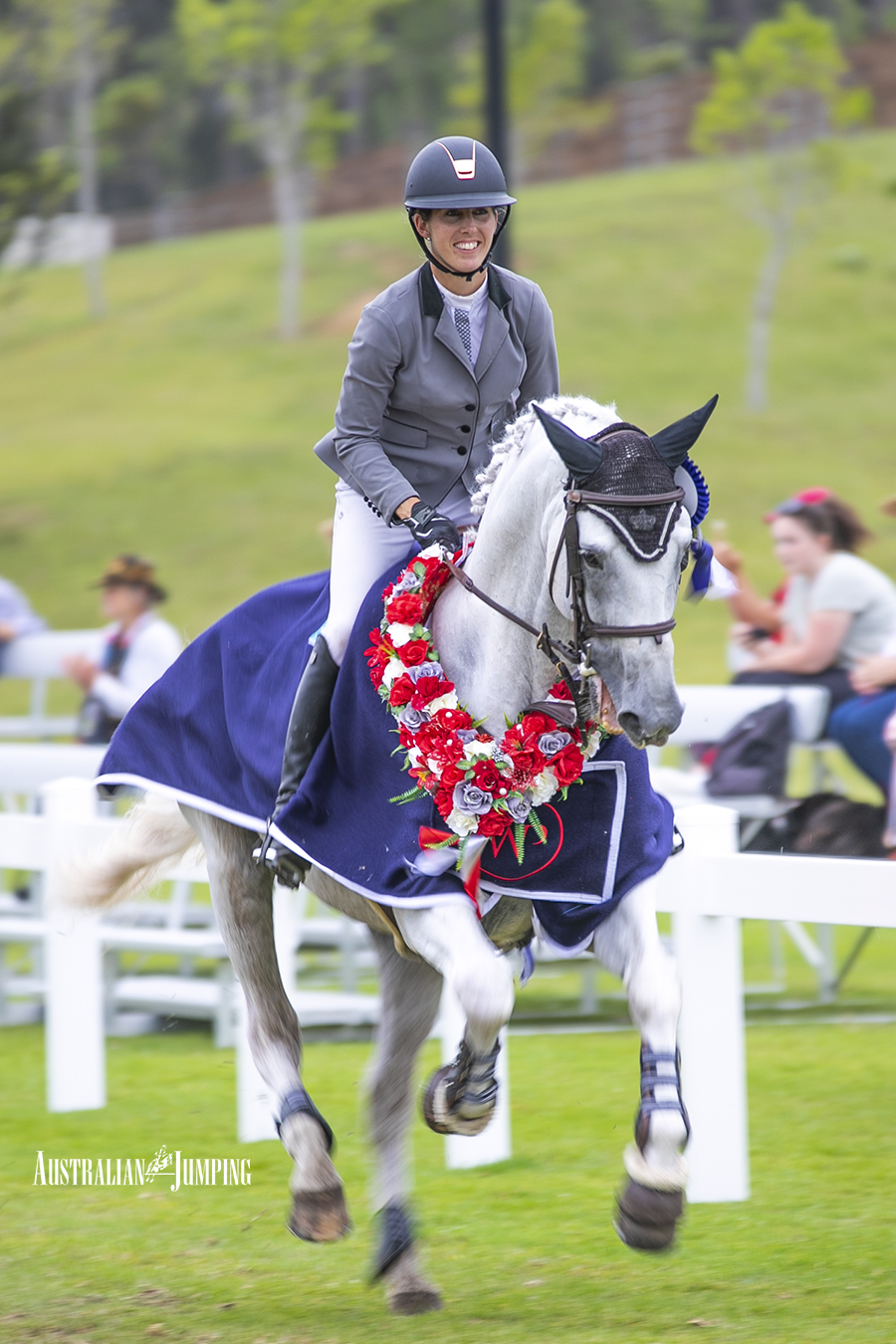 What are your short and long term goals for Sparky?
Short term he is having a break now for breeding which he will be available for the next month fresh in Australia, and then frozen to NZ which is exciting as it's the first time he has bred. He will then come back into work and aim for the Aquis tour, I have been thinking of taking him overseas if the time is right, but we will just see how the next 6 months go first!
Anything else you would like to tell us about him?
When he is at a show I'm obsessed with having him a shining white unicorn, it's a lot of washing! And I have to be careful as he is so white he can stain purple very easy!  When he's at home he's allowed to be the total opposite, always allowed out to roll rugless and get filthy! He loves to play when he finishes a round when he's done well – a happy dance!
| | | | | |
| --- | --- | --- | --- | --- |
| Date | Show | Event | Height | Position |
| 08/12/2018 | Sydney NSW | CSI1*-W | 160 | 2 |
| 25/11/2018 | Sale VIC | CSI1*-W | 145-160 | 13 |
| 06/10/2018 | Tamworth NSW | CSI1*-W | 140-160 | |
| 25/09/2018 | Melbourne, Royal VIC | CSI1*-W | 160 | 3 |
| 24/08/2018 | Sydney NSW | CSI1* | 140 | 7 |
| 05/08/2018 | Gatton QLD | CSI1*-W | 140-160 | 10 |
| 28/07/2018 | Caboolture QLD | CSI1*-W | 140-160 | 13 |
| 04/02/2018 | Sale VIC | CSI1* | 140 | 15 |
| 28/01/2018 | Boneo VIC | CSI1* | 140 | 7 |
Source: FEI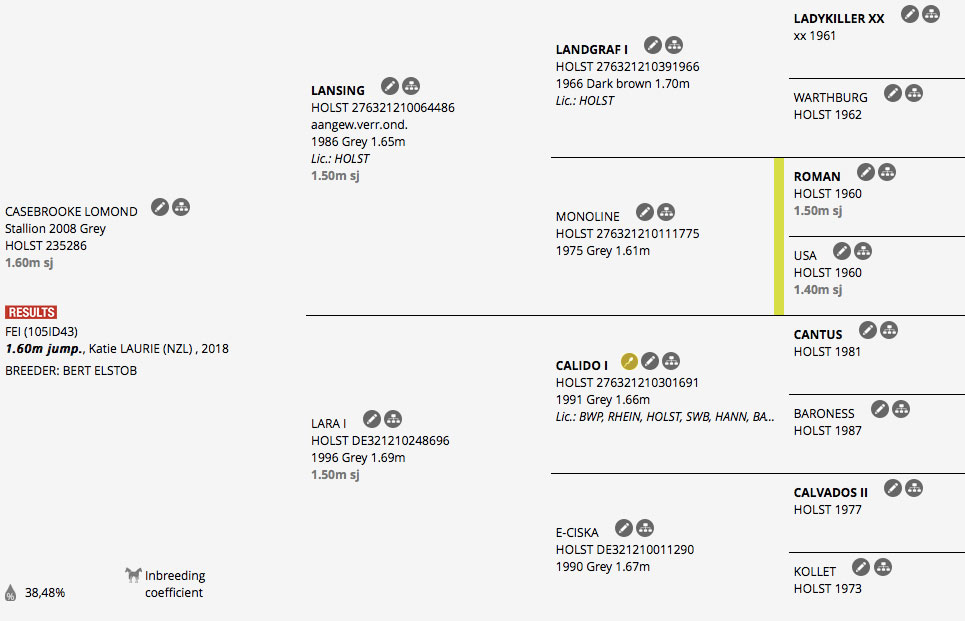 Source: www.horsetelex.com
View Comments