Billy Raymont and Anton win third World Cup Qualifier of the season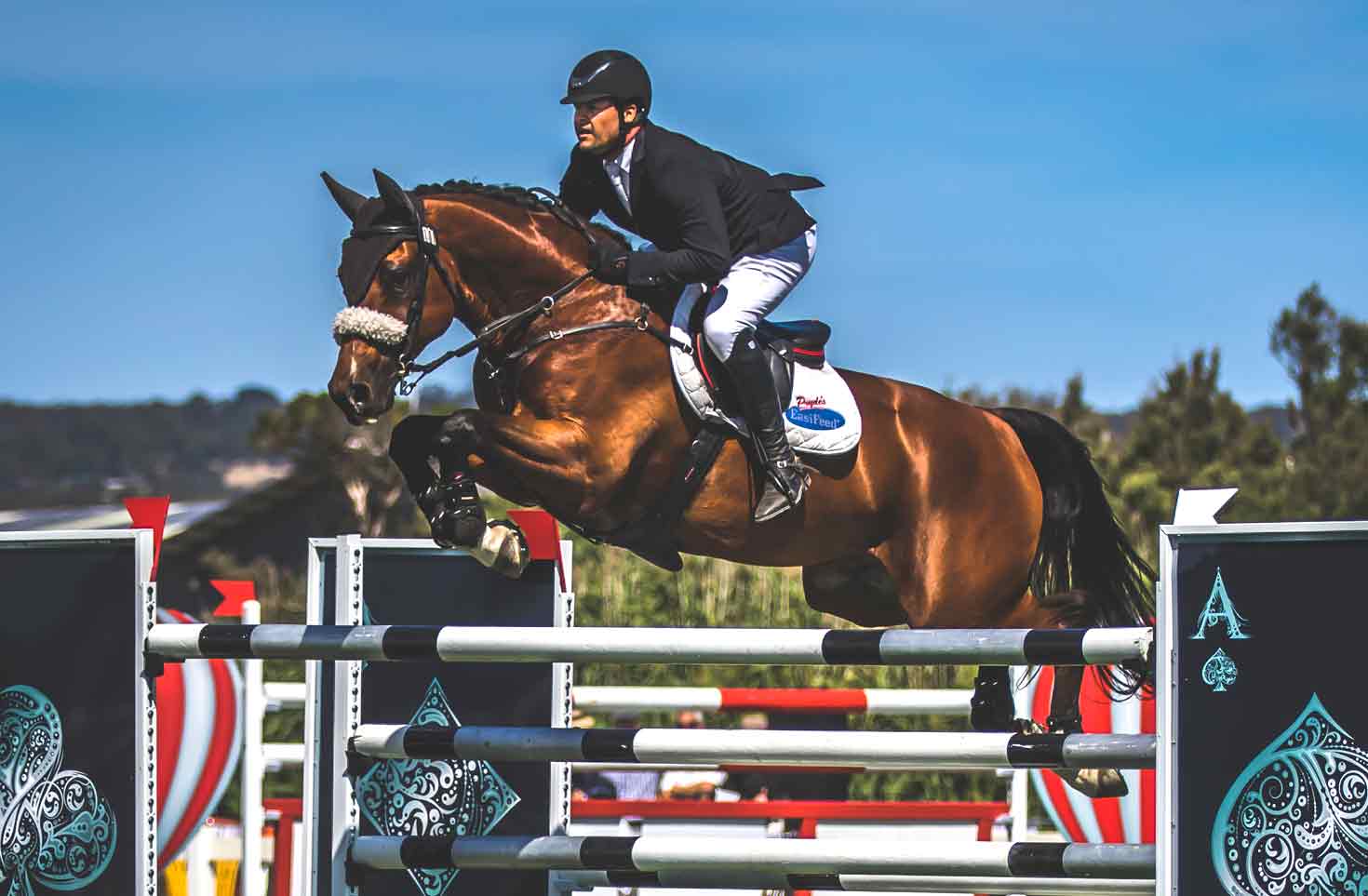 Gone Riding Media and Consulting
The final World Cup Qualifier of the season was held at Sale yesterday. In the soft evening light, sixteen competitors took to the Gavin Chester designed track. Only three combinations managed to go clear in the first round, Billy Raymont and Anton, James Harvey and Tyrone and the winners of the 2018/2019 Australasian World Cup Qualifier Season Aaron Hadlow and Vahlinvader.  Andrew Lamb (CP Argento) and Madeline Sinderberry (Oaks Kosmo), came close with just one time penalty and Kate Hinschen (Finch Farm Cadel) and Melissa Backman (Blackall Park Coloe) finished on four penalties.
Advertisement

The top twelve combinations were brought back for the jump-off, with an impressive seven clear rounds recorded. However things didn't go quite to plan for two of the clear rounds from Round One with Andrew Lamb and CP Argento picking up 4 penalties and Aaron Hadlow and Vahlinvader taking 2 rails for 8 penalties. So it all came down to the final combination, Billy Raymont and Anton, who just needed to jump clear and under time to take the class. They certainly didn't hang around though and Raymont demonstrated his skill and experience to safely pilot Anton around the course to finish clear in the third fastest time of  time of 54.47 seconds.
Raymont, only recently back in the country after his successful international campaign, has only entered three World Cup Qualifiers for the season but has won them all.  Such a testament to his skill and that of his top ride Anton.
The top 12 results from the Sale World Cup Qualifier are below. Full results can be downloaded HERE.
RIDER
HORSE

1

st

Billy Raymont

Anton

2

nd

Andrew Lamb

CP Argento

3

rd

Kate Hinschen

Finch Farm Cadel

4

th

Melissa Backman

Blackall Park Coloe

5

th

James Harvey

Tyrone

6

th

Clem Smith

Alite

7

th

Madeline Sinderberry

Oaks Kosmo

8

th

Ally Lamb

Eagle Rock

9

th

Ally Lamb

Denison Park Combat

10

th

Aaron Hadlow

Vahlinvader

11

th

Clay Simmonds

Oaks Castanza
View Comments