Evie Buller – at home at Stal Ehrens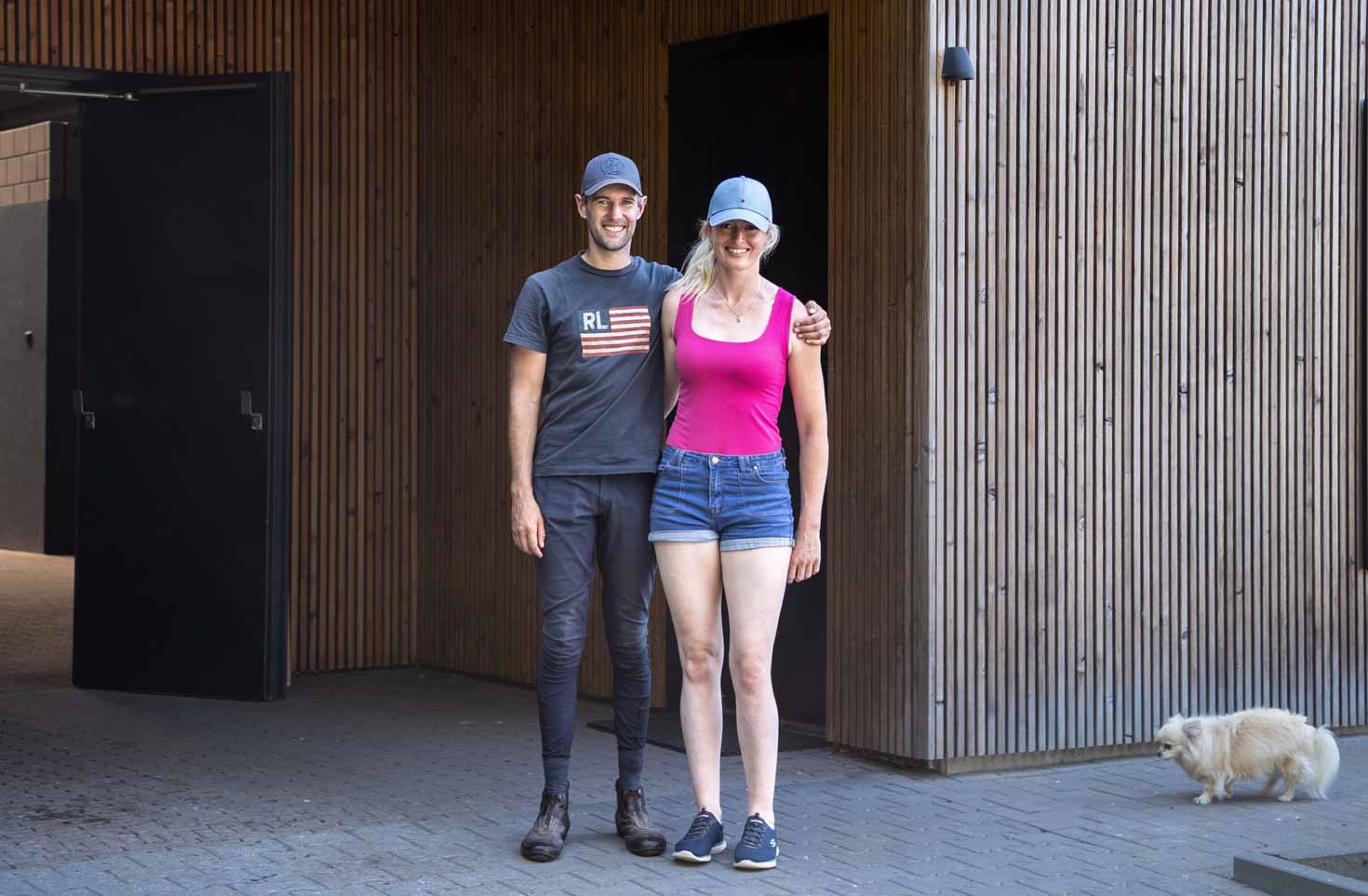 Australian Jumping
Evie Buller is an Australian rider who long ago left our shores to sample life on the European Jumping scene. She loved it so much that she stayed and has now made Netherlands her home, where she lives with her partner Robbert Ehrens and their 17-month-old daughter Hailey and competes regularly throughout Europe. While Australian Jumping were in Europe for the World Championships, we were lucky to catch up with Evie and Robbert at home at Stal Ehrens.
Advertisement


Weert is a small town situated in southern Netherlands, so close to the border with Belgium that you can almost smell the waffles cooking. Just a couple of minutes' drive out of town, we find Evie and her partner Robbert Ehrens at Stal Ehrens, the property that Evie, Robbert and his parents run.
It is a long way from where her story started. Evie grew up in Western Australian at Darkan, a small town just over 200km south of Perth where she started riding at the age of 8 and with the help of a little black pony called Tonka, she was on her way. Within a decade, Evie was one of the best Young Riders in the country and was crowned the 2011 Australian Young Rider Champion at the Australian Championships in Dubbo NSW.
However, it was in 2012, that things really took off for Evie. Early in the year she took Yalambi's Landor to New Zealand to compete in the Horse of the Year Show in Hastings, before returning to Australia to compete in the World Cup Qualifying Series. Evie took maximum points in three of the first four legs of the Series, including a win in Brisbane and went on to finish second in the title race. For good measure, she again won the Australian Young Rider Championship at Werribee that year, as well as being part of the Senior Western Australian Team which won the Teams Championship.
In 2013, Evie headed to Europe where in June, she represented Australia, riding in a Nations Cup event at Lisbon in Portugal, along with fellow Western Australians, Alison Rowland and Rory Hovell as well as Queenslander and current Australian Senior Champion Olivia Hamood. The following year, she again rode at Nations Cup level, this time in Linz-Edelsberg in Austria. So many achievements and she was yet to turn 21!
The property where she lives, Stal Ehrens, is absolutely beautiful. It has been developed by Robbert and his father Rob since 2017 and looks picture postcard perfect. Robbert, who represented Netherlands at the 2014 World Championships in Lanaken in Belgium has turned his hand to the breeding side of things, leaving most of the competing to Evie and himself focussing on producing young horses. When we arrive, Robbert is excited, having just given a young horse he has bred, it's first experience over some jumps.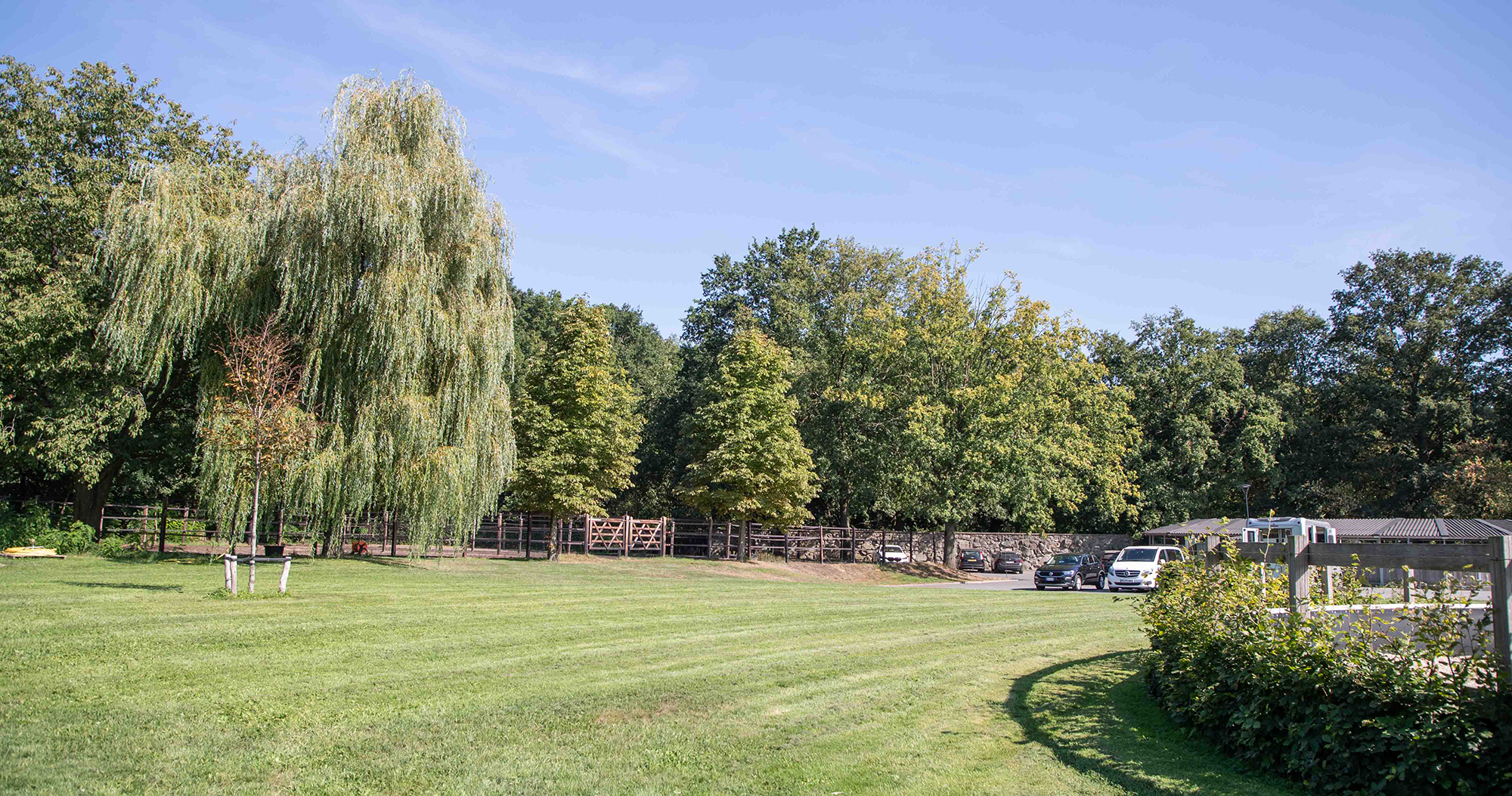 The property is a compact 4 acres, however, there are numerous small paddocks where horses can graze through the day and a wonderful looking sand arena where the horses and riders can go through their paces. A large, grassed area next to the sand arena doubles as a grass arena.
Everything is neat and tidy and an older gentleman is whizzing around on a ride-on mower keeping the grounds impeccable. As it turns out, the groundsman just happens to be Robbert's father Rob. We suspect that there has never been a more qualified person to work at a jumping establishment than Rob Ehrens. Not only is he a wiz on the mower, it just so happens that Rob himself has had a long and distinguished career in the world of Jumping. In total he represented Netherlands in five European Championships, three World Cup finals, and Olympic Games in Los Angeles (1984) and Seoul (1988). Rob was the Chef d'Equipe of  the Netherlands national team for 16 years and has just this week been announced as the Chef d'Equipe of Team Japan.
The stable area is a fantastic sight. Spick and span – it contains 36 large boxes where Evie's competition horses reside, as do a number of younger horses which Robbert is bringing-on. Other boxes are occupied by horses belonging to the students who train at Stal Ehrens, mostly under the careful eye of Rob who while we are visiting, has packed away the mower and is now instructing a student rider as they work on the main sand arena.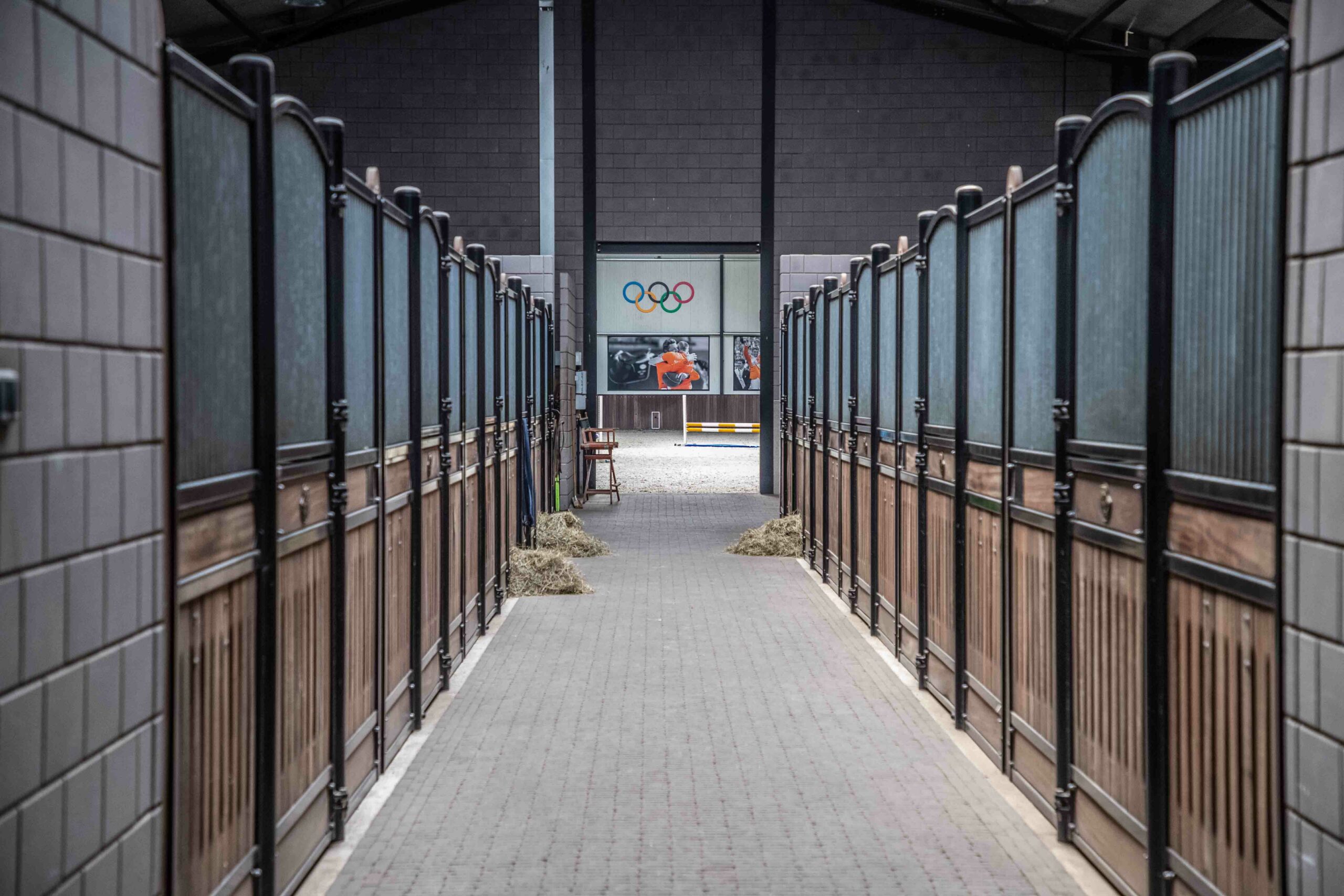 The tack room in the stables is extensive and perfectly organised and it is clear that a great deal of knowledge has gone into the design of the building, no doubt drawing on the vast experience of Rob and Robbert.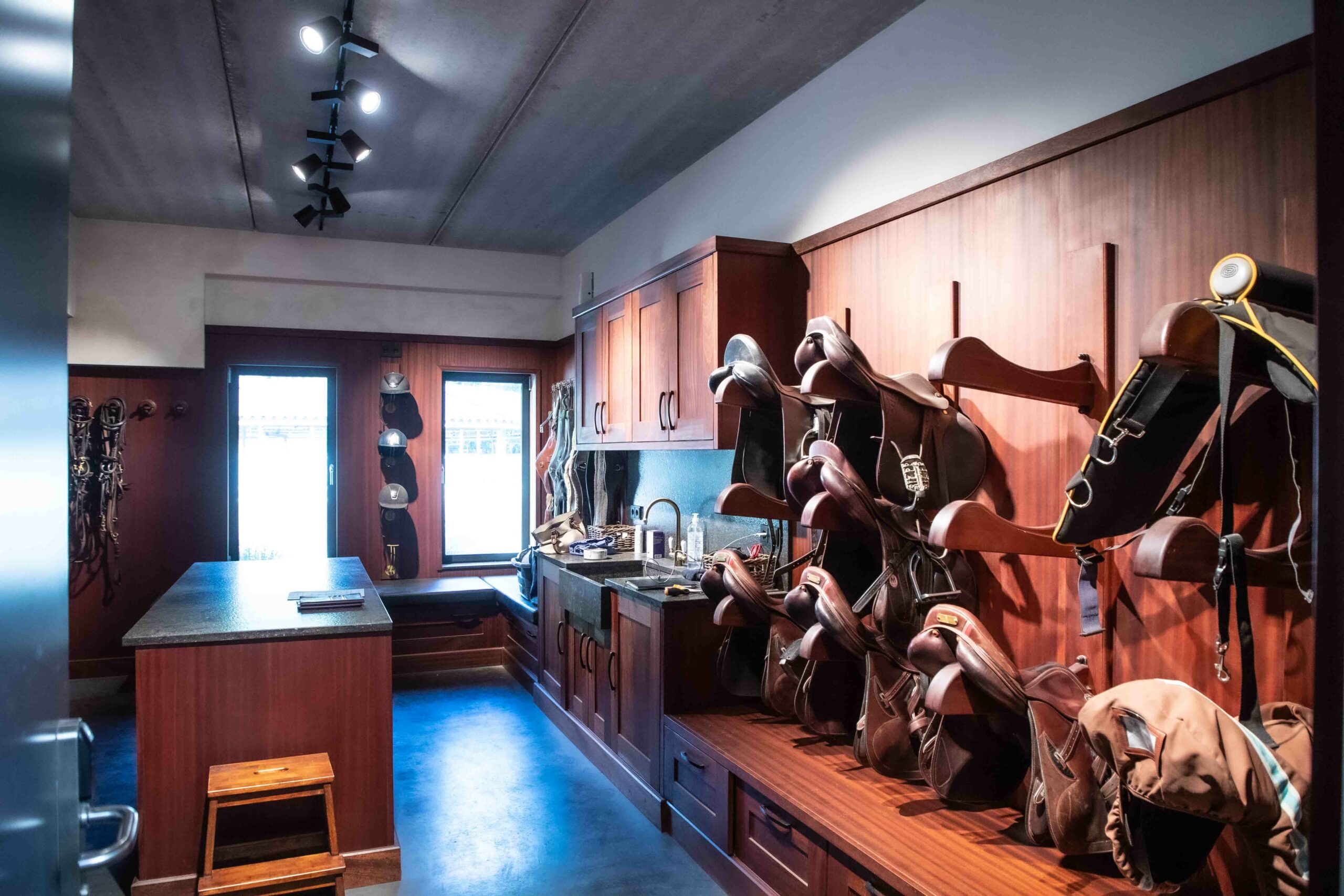 Connected to the stables as part of the same structure is a large indoor arena, which is completely enclosed which no doubt comes in handy during the cold European winters.
Evie is currently campaigning three horses.
Bellini Z (Balou Du Rouet x Ashley by Halando) is a 9-year-old gelding which is currently competing up to 1.50m, however, has recently been doing well at around the 1.35m mark. Evie has been competing in combination with this horse for over two years now.
Elenoor (Limbus x Vagabundin) is an 11-year-old mare who Evie took over riding from Robbert in mid 2021 and they have had success in 2022. They have won three FEI classes since May, with the first two at CSI2* level, followed by a win in a CSI4* competition in Opglabbeek, Belgium in early September. Since then, they have placed second a number of times in FEI competitions, most recently in Maastricht in early November.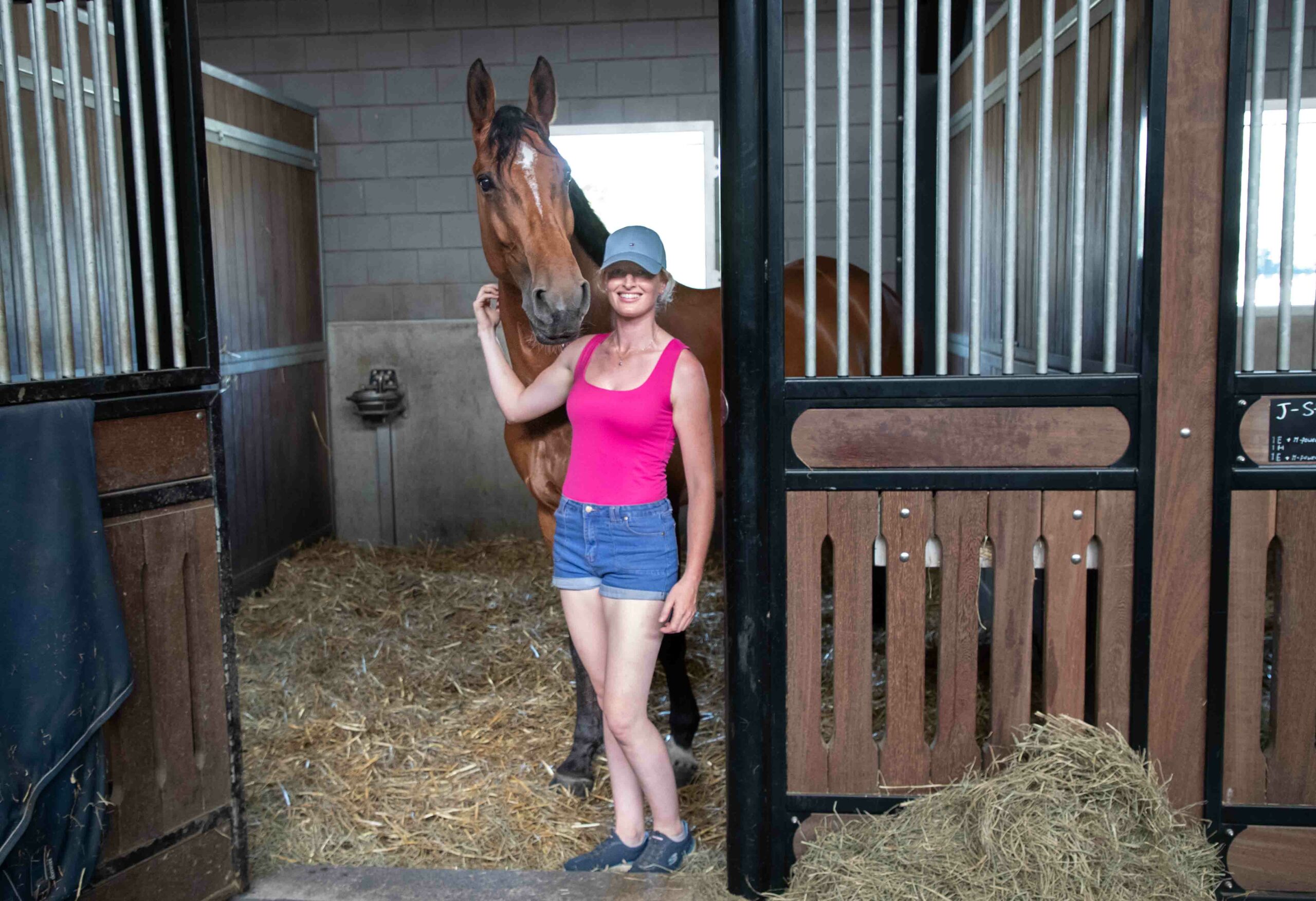 Despite this, according to Evie, the best horse in her stable might just be a young horse she is bringing along slowly. J-Star (Big Star x Earl Grey by Cardento 933) is an 8-year-old stallion, which Evie started riding in FEI competitions in June this year. Competing up to 1.40m so far, Evie has high hopes for the future for her and J-Star.
Speaking of the future, the desire to represent Australia at the highest-level burns bright in Evie's heart. She speaks of one day representing Australia at the Olympics and J-Star might just be the horse to get her there. Whether or not her dream is fulfilled we know that Evie has a huge shot at making it with the full support of Stal Ehrens behind her.
Many thanks again to Evie, Robbert and Rob for hosting us for a lovely afternoon at your stunning property.
View Comments