Maleah Lang McMahon does Australia proud in Aachen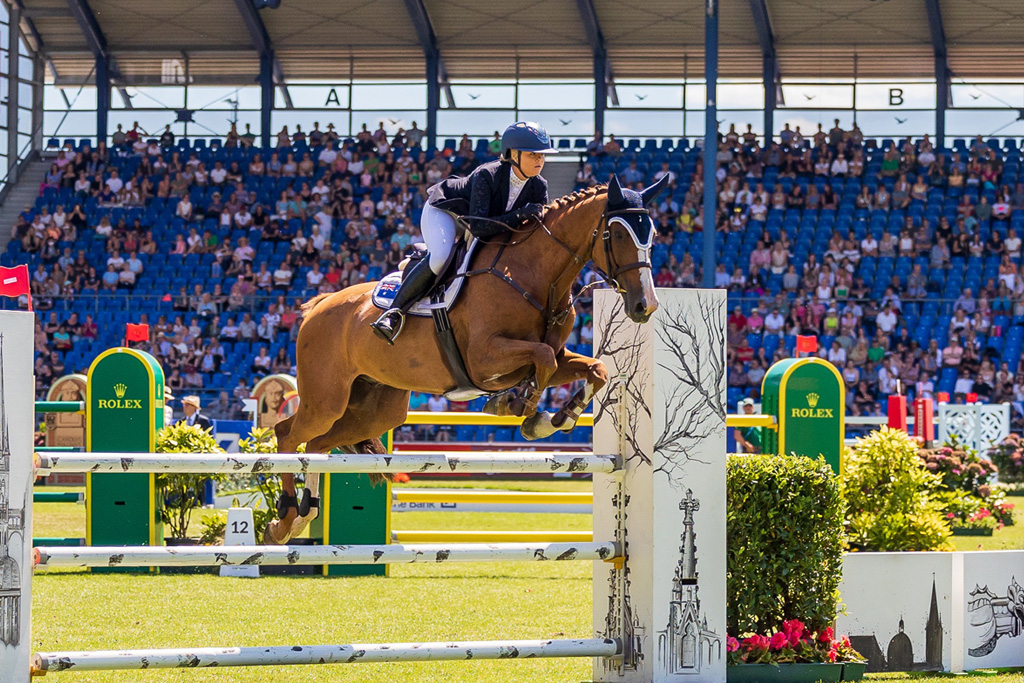 Kirsty Pasto
Above: Maleah Lang McMahon and her 'drawn' horse Calypso Du Buguet. Photo Credit: Kirsty Pasto/Australian Equestrian Team.
Maleah Lang McMahon represented Australian in style at the Youth Equestrian Games in Aachen this week.
In the team competition, Team Australasia (Australia, New Zealand, Syria, United Arab Emirates and Saudi Arabia) competed over two days. In the first round of the team competition, Australia's Maleah Lang McMahon jumped a lovely round aboard Calypso Du Buguet, finishing with just one rail. At the end of Round One Team Australasia was sitting in 5th place on 4 faults.
Advertisement


After the first round Maleah said "He (Calypso) jumped super. I was super happy with him. It was probably my rail more than his. He jumped great and the atmosphere was amazing, truly a once in a lifetime experience"
In Round Two, the following day the team finished in 5th place on a total of 8 penalties. Maleah and Calypso Du Buguet jumped a lovely round in the rainy weather, finishing again with only one rail down.
"The Team final was amazing. The weather started out beautiful and then just before I went in the ring the big storm came and it started pouring. I was really happy with my horse; we had an unlucky four faults again; but I couldn't be happier. It is a first time experience for me, and him, and I am very happy," said Maleah.
Advertisement


EA High Performance Jumping Manager, Todd Hinde, was elected by all the Australasian Nations to act as Chef d'Equipe for the Continental clash.
"It was a great experience for Team Australasia's five riders to compete at Aachen this year. I am super proud of all the riders for putting in a tremendous effort out there in that big stadium. We are all looking forward to the individual class on Saturday," said Todd.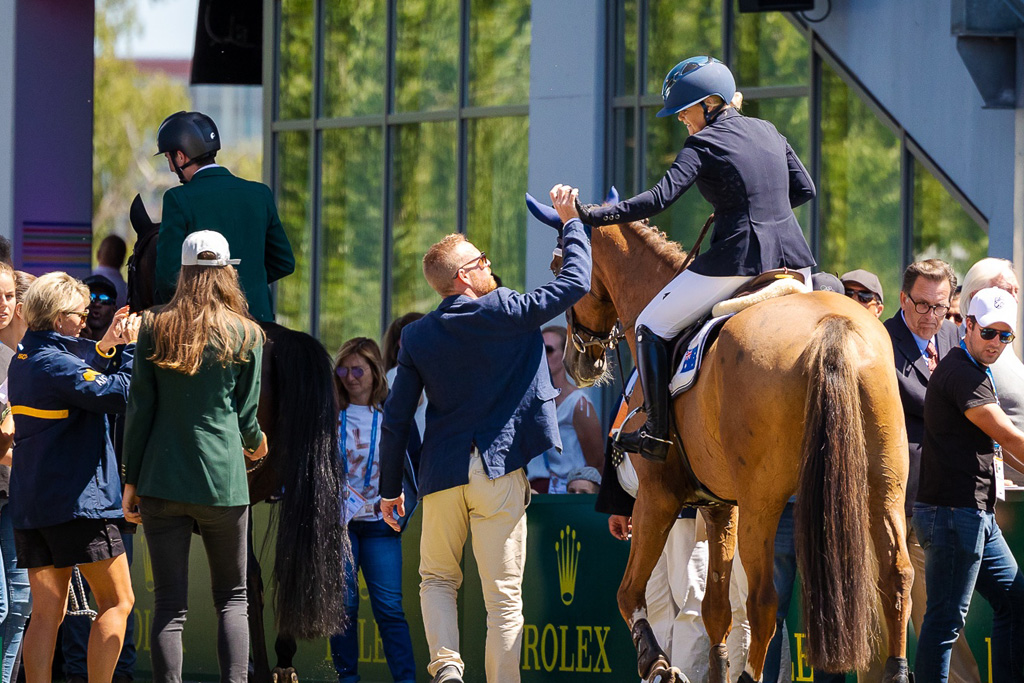 Above: Todd Hinde and Maleah Lang McMahon with Calypso Du Buguet. Photo Credit: Kirsty Pasto/Australian Equestrian Team.
In the individual competition, last night our time, Maleah and her drawn horse Calypso Du Buguet jumped flawlessly in the first round of the competition, finishing with no faults to secure themselves a place in the jump-off.  During a very tight jump-off, the pair finished with just one rail.
"The individual final was something like no other. For me to get into the jump off was a bonus. The class, the atmosphere, the people were incredible, and I've made life long friends here. It's been an event I will never forget and I'm eternally grateful to everyone who helped get me here," said Maleah.
Above: Maleah Lang McMahon and Calypso Du Buguet. Photo Credit: Kirsty Pasto/Australian Equestrian Team.
Congratulations Maleah on your amazing achievement. We know this is just the beginning of the amazing future you have ahead of you in this sport.
Full results can be found at https://resulting.chioaachen.de/…/competition/25/result/