Podium finish for Scott Keach in $137,000 Night in the Country Grand Prix CSI 3*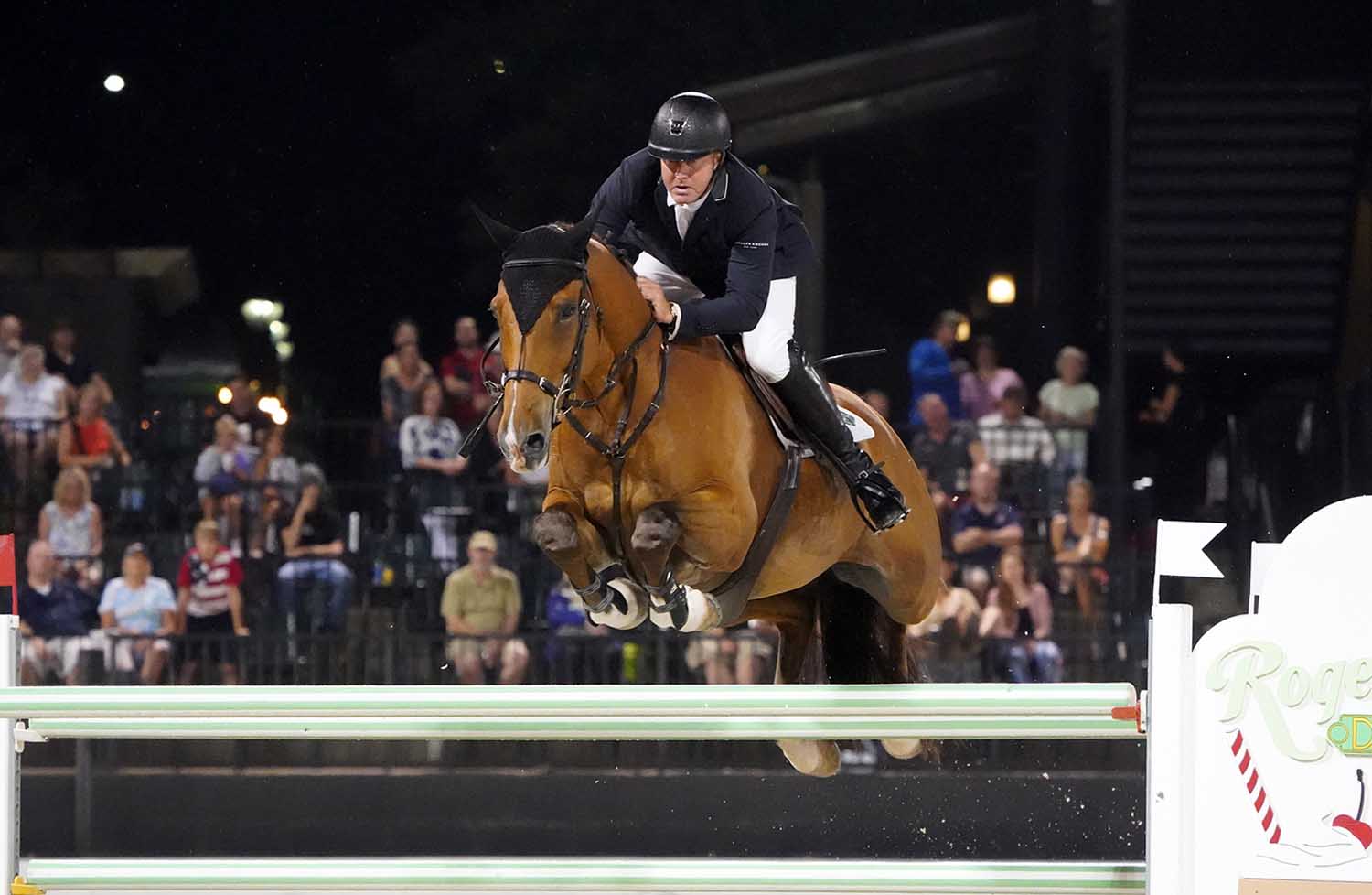 TIEC
Above: Scott Keach and Fedor. Photo: Sportfot for Tryon International Equestrian Center
The July edition of "Saturday Night Lights" returned to the Tryon International Equestrian Center & Resort (TIEC), bringing in a lively crowd to watch.
Riding in the victory gallop with a third place ribbon and a time of 40.267 was Aussie Scott Keach and Fedor, the 2005 Belgian Warmblood gelding (Kashmir Van Schuttershof x Orkaan) owned by Keach himself along with Southern Cross Equestrian LLC.
Advertisement


Thirty riders tackled the first round of the Alan Wade (IRL) designed course, six of which returned for the shortened second round. After Sean Jobin laid down the first double-clear performance of the night, Brittni Raflowitz followed and posted an unbeatable time using her new strategy: not walking the jump-off track prior to riding it. "I talked to Scotty Keach right before I went in and went over it. He told me, 'I don't know if you can get eight down the first line, but you can try to do that. Definitely try to do seven [strides] from oxer to oxer.'
Advertisement

Taking Keach's advice, Raflowitz said  "I landed off of fence one, I moved up, and said, 'Ooh! I see eight!' And then I turned back to the seven and rode it exactly how he told me. I tried not to go too crazy on the rollback or the in-and-out. Going home, I let him go, but then brought him back to say, 'Okay, take a breath now. There's only one clear.' So, that was kind of my thought process as it went on!"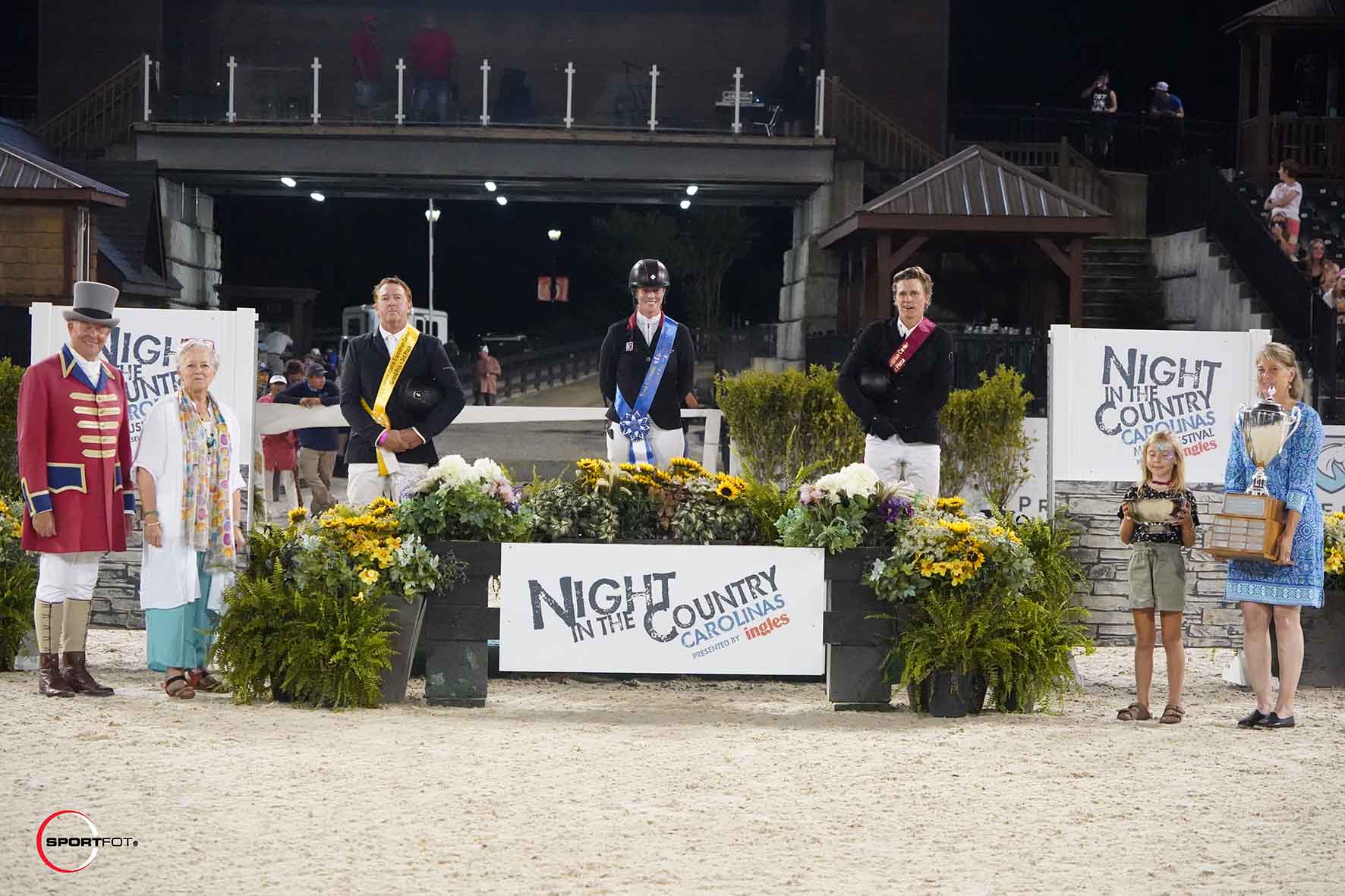 Above: Scott Keach, Brittni Raflowitz, and Sean Jobin in their presentation ceremony alongside Ringmaster Steve Rector, Sharon Decker, Tryon Equestrian Partners President, Carolinas Operations, TIEC special guest Reese, and Angie Millon of Tryon Riding & Hunt Club. ©Sportfot
Love the Aussie spirit – great work Scotty Keach!
Advertisement


View Comments