Raymont Reigns in Mini-Prix at Sydney Royal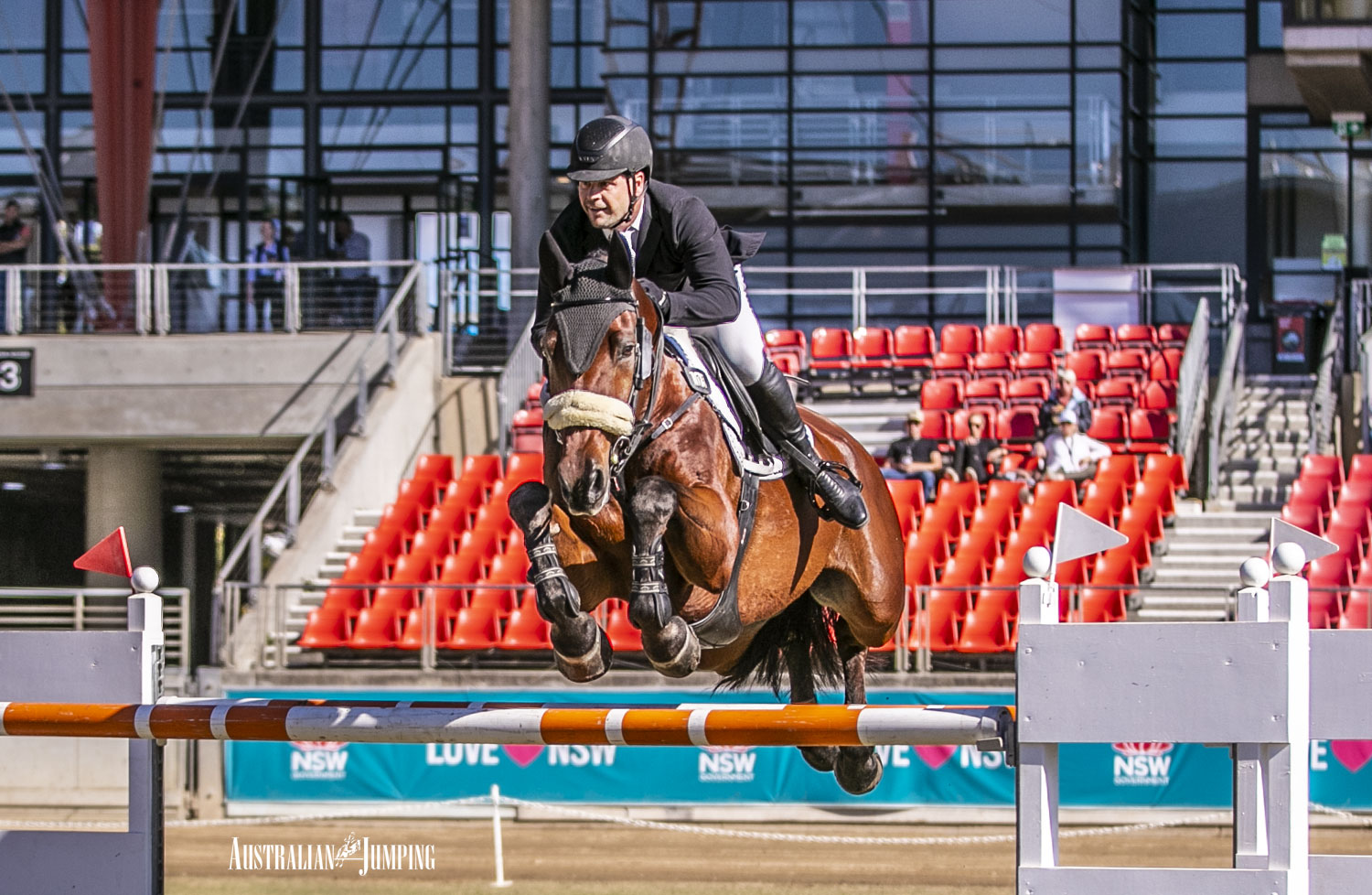 Australian Jumping
A cool and clear morning greeted riders and horses alike on the last day of the Sydney Royal Easter Show Jumping Program. With just the Mini-Prix and the Grand Prix on today's program, and only the best combinations invited to compete, it was anticipated to be a great day of Jumping and the crowd was not to be disappointed.
The Mini-Prix was the first class conducted and despite the crowd of spectators only being small, those that were watching were treated to an enthralling competition.
Advertisement

A total of 23 combinations presented themselves to the judge for the class, with a total of five clear rounds achieved, the fastest of which was by Jamie Kermond and Galliano MS in 72.70 seconds. Jess Stones and Black Currency cleared all the rails, however, was a little cautious, incurring a single time penalty. With eight combinations to be invited back for the second round, these six were joined by the two fastest four-faulters to form an exciting Second Round field. With penalties incurred during the first round being carried forward to the second round, it was obviously an advantage to be one of the five first round clears and that the others would be hoping for less than perfect performances from the first round clear combinations.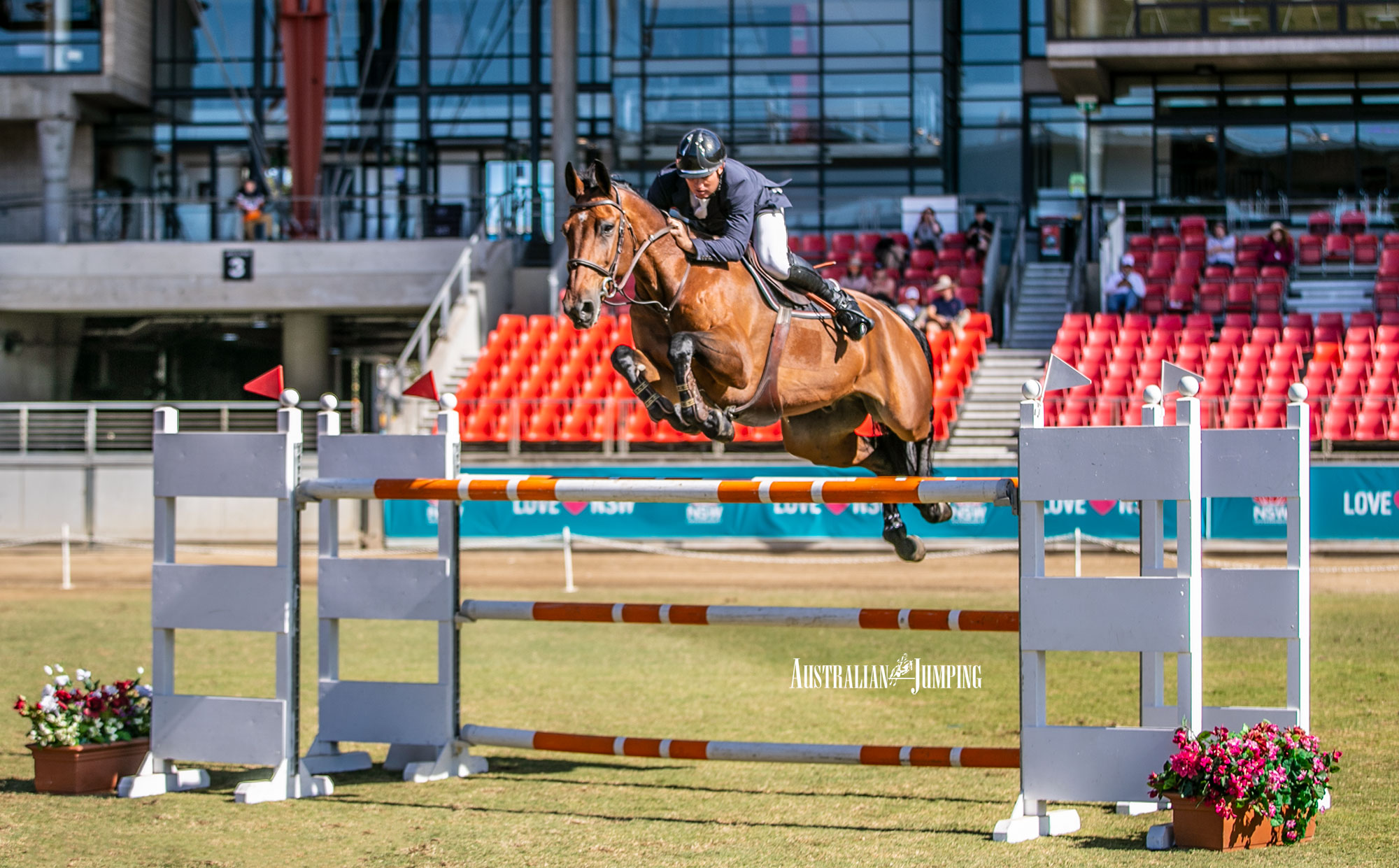 Jamie Kermond and Galliano MS
First out in the second round were Jess Stones and Black Currency who set the standard by going clear and finishing with a total of just one penalty in 57.12 seconds. Next, we saw the two 4-faulters strut their stuff. Unfortunately for both Tess McInerney and Alpha Centauri and James Arkins and Aveden Indigo, they both took a Round 2 rail to finish on 8 penalties.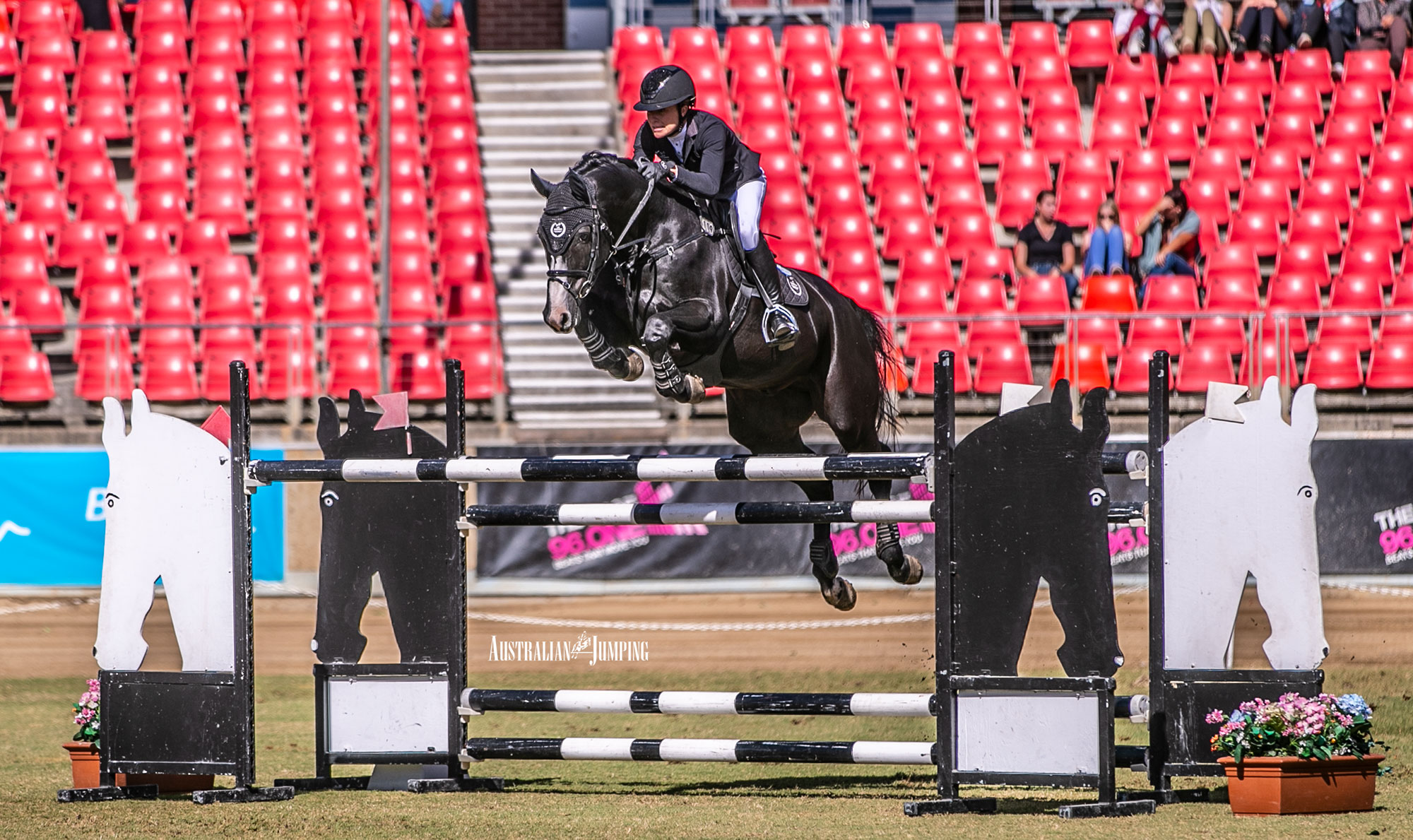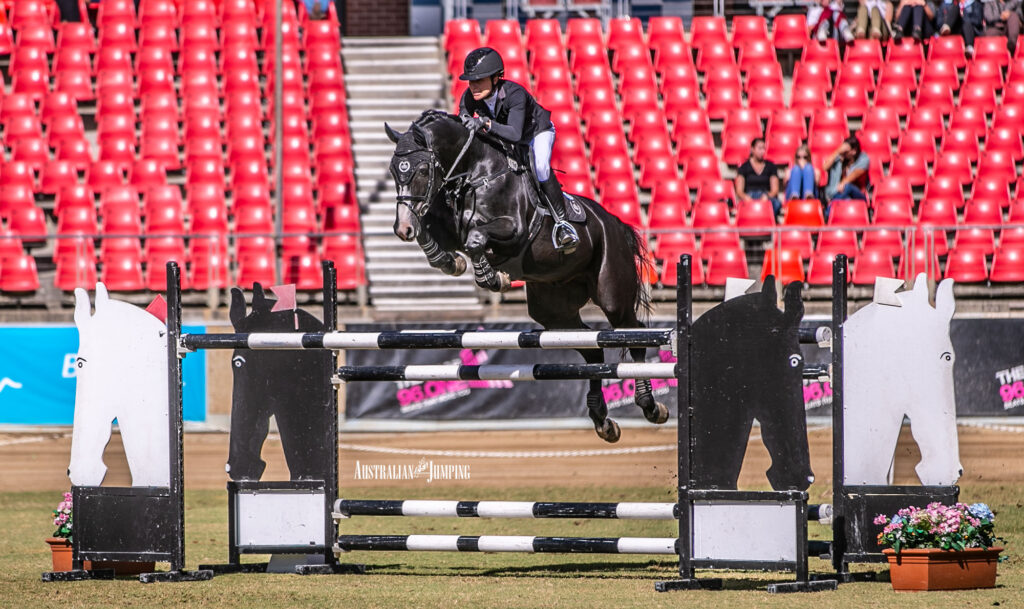 Jess Stones and Black Currency
Fourth out was Jennifer Wood from Cudal in central NSW and her wonderful stallion Cocaine Ego Z. Finishing in 53.50 seconds, a single rail left them on a total of 4 penalties. With half of Round 2 completed, Jess Stones and Black Currency were clinging to the lead.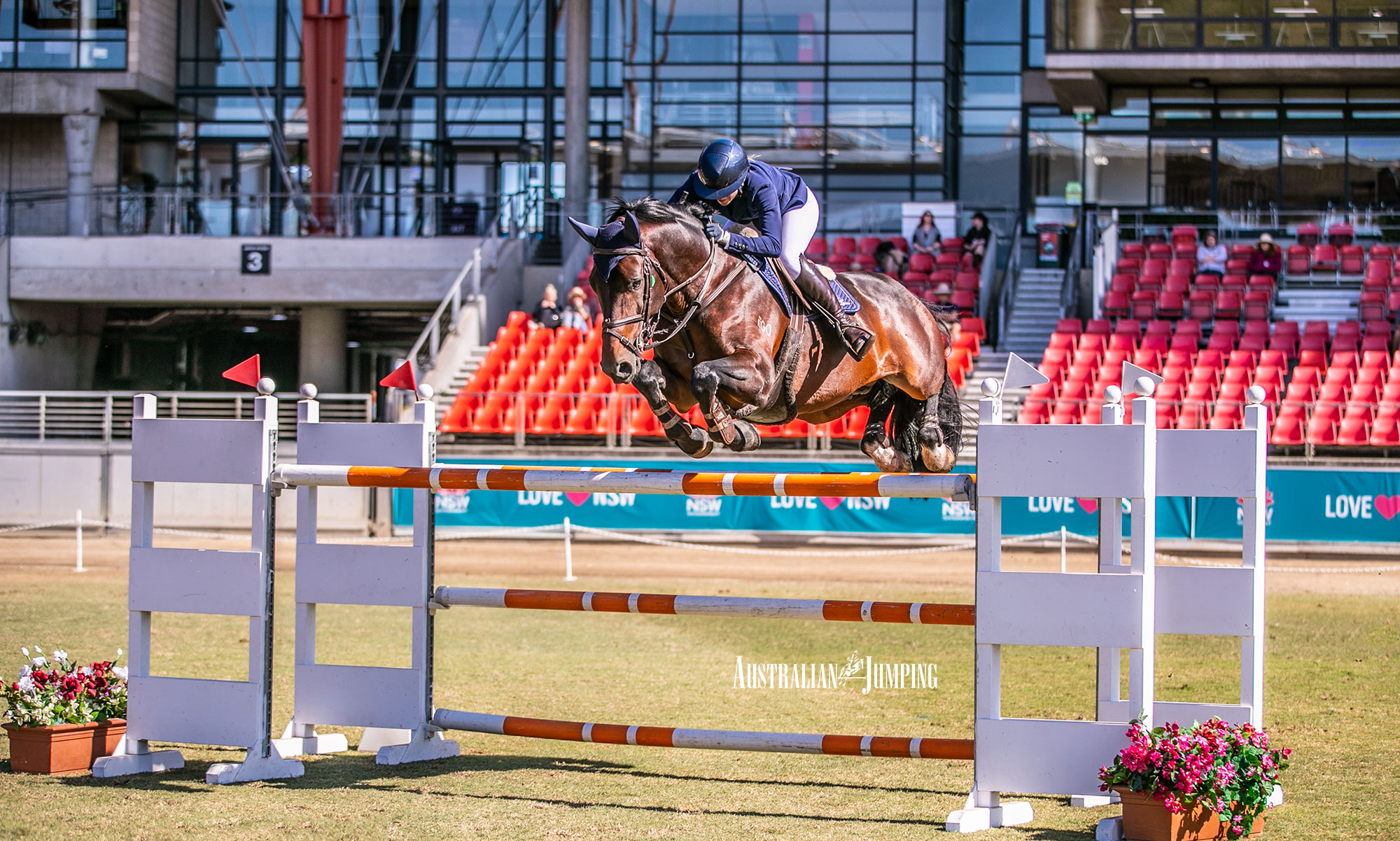 Jennifer Wood and Cocaine Ego Z
Next out was the experienced Victorian Russell Johnstone and Dondersteen, who went the same way as Wood by taking a rail, however a slower time (55.05 seconds) saw him slot into third place for the time being.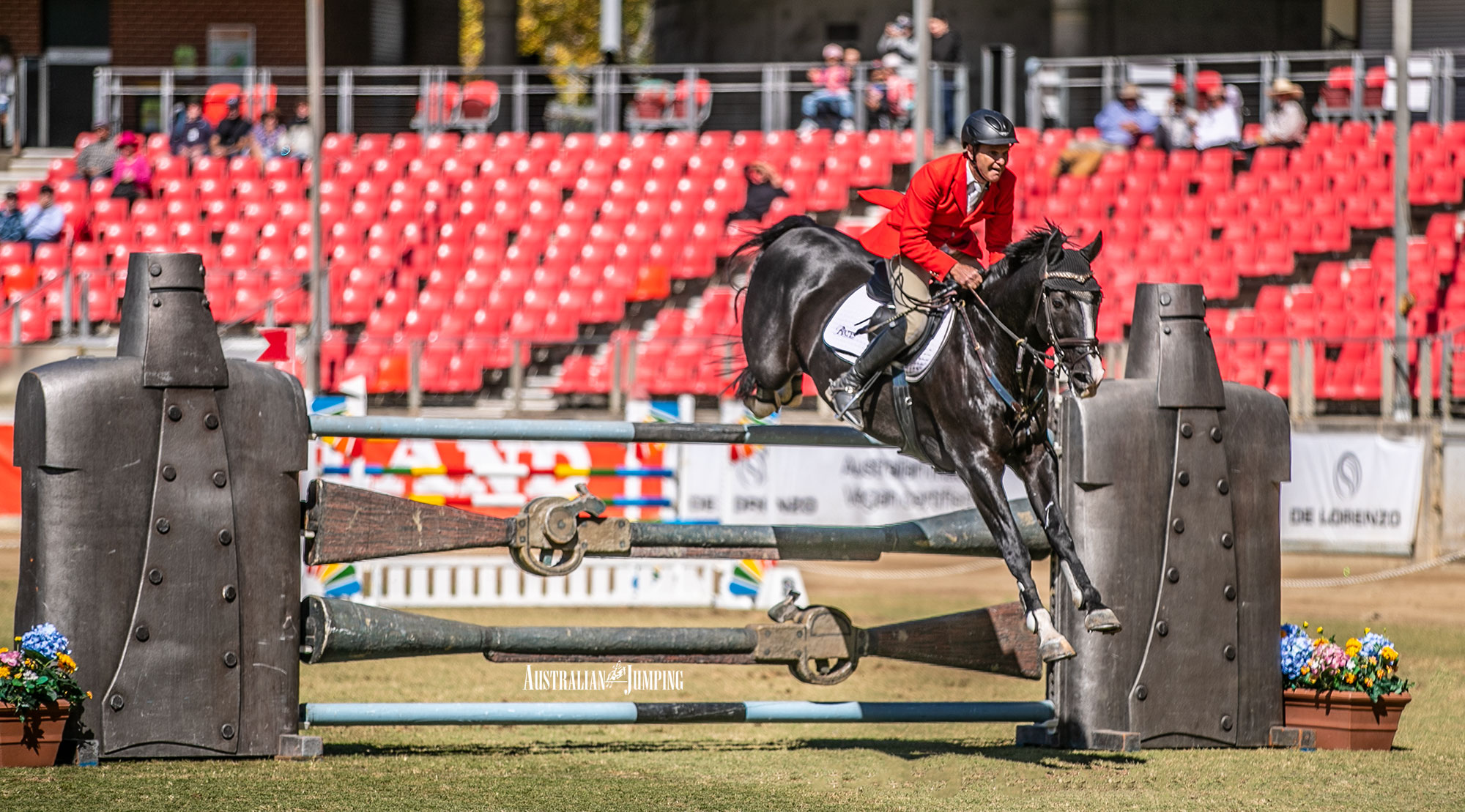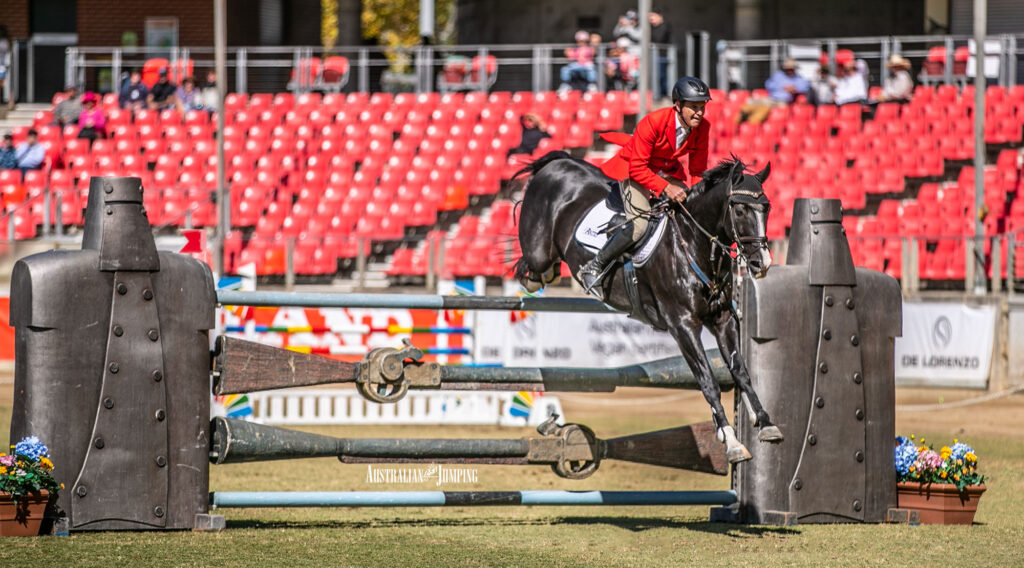 Russell Johnstone and Dondersteen
Fellow Victorian Brook Dobbin and Gabriel MVNZ were next however, two second round rails ruined their chances of victory. With just two combinations to come, Stones was still clinging to the lead, however, her grip on the trophy was tenuous, given that two members of the successful Australian 2018 World Equestrian Games (WEG) Australian Jumping Team were left to come.
First of this pair of combinations were Billy Raymont and YPH Capulet. They attacked the course with purpose to record not only a clear round, but a fast time (53.06 seconds), to slot them into the lead as the only combination with double clear. The only combination standing between Raymont and victory was Ebenezer's Jamie Kermond and the gelding Galliano MS. They started well, however, after taking a rail at just the second fence, they were out of contention and Raymont knew he had the win. Kermond and Galliano MS completed the course without incurring further penalties in a time of 52.61 seconds to come in third.
Advertisement


The placegetters in the Mini-Prix class were as follows:
CLASS 0885: Mini Prix (273.3.3.1 4.3)
| | | |
| --- | --- | --- |
| PLACE | RIDER | HORSE |
| 1st | Billy Raymont | YPH Capulet |
| 2nd | Jess Stones | Black Currency |
| 3rd | Jamie Kermond | Galliano MS |
| 4th | Jennifer Wood | Cocaine Ego Z |
| 5th | Russell Johnstone | Dondersteen |
For a full list of placings, please click HERE.
To complete the presentation ceremony, Billy Raymont was awarded the Kevin Bourke Memorial Perpetual Trophy, donated by fellow Riders in the memory of the late Kevin Bourke, for the rider of the winning horse in the Sydney Royal Easter Show Mini-Prix.
View Comments