Rowan Willis takes top spot for Australia in FEI Rankings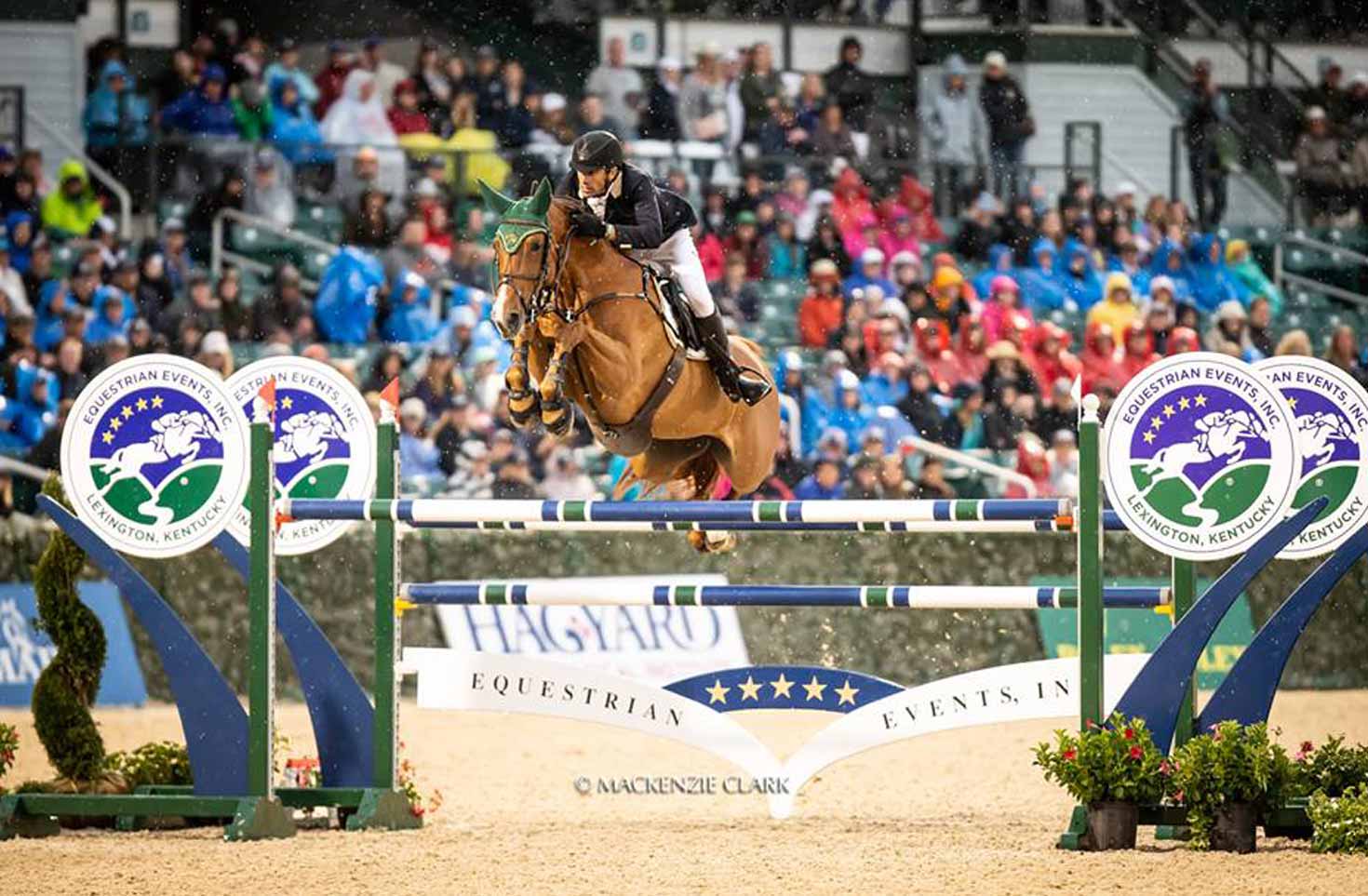 Mackenzie Clark
There has been a marked shift in FEI rankings this month, with Rowan Willis taking the long-held top spot for Australia off Edwina Tops-Alexander who has held it for well over 10 years.
With Australia having secured a spot in jumping at the Tokyo Olympics, and with the big event now just a little more than a year away, the competition for places on the team is heating up. This time, the pressure will be on more than ever because at Tokyo 2020, the Jumping teams will be restricted to only three combinations instead of the usual four.
Advertisement

The selection criteria for places on the team are in the final stages of being ratified by the AOC and we look forward to them being published. In the meantime, we thought it would be a great time to review Australia's top ranked riders and see who might be in contention in what promises to be a huge 12 months of jumping.
Each month the FEI publishes a listing of the top 3,000 riders in ranking order. Australian's occupy more than 60 places on the list. Our current (as at the end of May 2019) top ten ranked riders are as follows:
1. Rowan Willis – Current FEI Ranking – 65
A World Equestrian Games (WEG) star from 2018, Rowan snuck into the top 50 for a couple of months last year with 47th being his best over the period. Consistent excellent performances, mainly in the United States, means that Rowan now finds himself at the top of Australia's FEI Rankings.
2. Edwina Tops-Alexander – Current FEI Ranking – 66
Edwina Tops-Alexander has been ranked Australia's number one rider for over 10 years and over the past twelve months has been ranked as high as 32. Just pipped at the post this month by Rowan Willis, Edwina continues to be a star of Australian jumping.
3. Scott Keach – Current FEI Ranking – 192
Another of the members of our successful WEG team, Scott has climbed into the top 200 this month. Like Rowan, Scott does most of his riding in the United States, where the high quality competition, as well as his WEG success, sets him up as a realistic Olympics chance.
4. Billy Raymont – Current FEI Ranking – 566
Australia's highest ranked domestic based rider, Billy played a integral role in our WEG campaign last year. On returning to Australia, he competed in just three rounds of our World Cup series, winning all three events, to place him third on the final ranking table, only beaten by riders who had competed in twice as many events. Billy's ranking has slowly dropped over the past eight months, however, the international experience gained last year is sure to help his chances.
5. Harley Brown – Current Fei Ranking – 1019
Based in California, Harley is the only other rider who has ranked in the top 1,000 since October 2018. Harley has not competed in an FEI Event in 2019 and as a consequence, his ranking is likely to fall further from 745 in December 2018.
6.  Julia Lynch – Current FEI Ranking – 1041
Julia, an Olympic representative in London 2012, has seen her ranking consistently remain around the 1,000 mark since October last year. However, like Harley. Julie has not competed in FEI events lately.
7. Hilary Scott – Current FEI Ranking – 1138
After being ranked in the 1700's for most of the last 8 months, Hilary's ranking jumped up to 1128 in April 2019. Hilary is a consistent campaigner throughout Europe and will no doubt be looking to further improve on her rankings as the year progresses.
8. Evie Buller – Current Fei Ranking – 1205
Like Hilary, Evie saw a big jump in the rankings in recent months. After several months ranked in the 1,500's, Evie improved to 1,213 in the rankings released at the end of March 2019 and has risen again this month. Evie, originally from Western Australia and now based in Belgium, is a prolific rider throughout Europe.
9. Aaron Hadlow – Current FEI Ranking – 1277
Winner of the 2018/19 Australian World Cup Series, Aaron saw a jump from the 1,300's to the 1,200's in late 2018. While he did not compete in the FEI World Cup Final in Gothenburg, no doubt Aaron will be looking to produce a strong showing in the upcoming Australian World Cup Series, to see where it might take him.
10. Katie Laurie – Current FEI Ranking – 1287
In November 2018, Katie appeared on the rankings list as an Australian rider for the first time, having transferred over from New Zealand where she was well entrenched in their top 10 riders. Since then, Katie has remained in the mid-1,200's, however, her consistent strong performances may see that ranking change soon.
Advertisement

So there it is. While we think that the three-person Australian Olympic team will most likely come from this list of our 10 top ranked riders, a lot can change in a year. Will these front-runners claim the coveted Olympic places or will a dark horse (no pun intended) or two surprise us all with excellent performances in the period leading up to the team announcement? With seasoned international competitors in the wings such as Matt Williams, Jamie Kermond, and Chris Chugg as well as in-form local stars such as Tom McDermott, Brooke Langbecker and Gabi Kuna, anything could happen!
It is not just the riders who will make the team, but the horses as well, so much depends on how these riders perform in combination with their horses over the next 12 months. Form, injuries and luck will all play a part. It will be fascinating to see what unfolds on the Road to Tokyo.
Click HERE for the full list of Australia's FEI Rankings.
View Comments