Sam Overton and Oaks Cassanova bow out with heads held high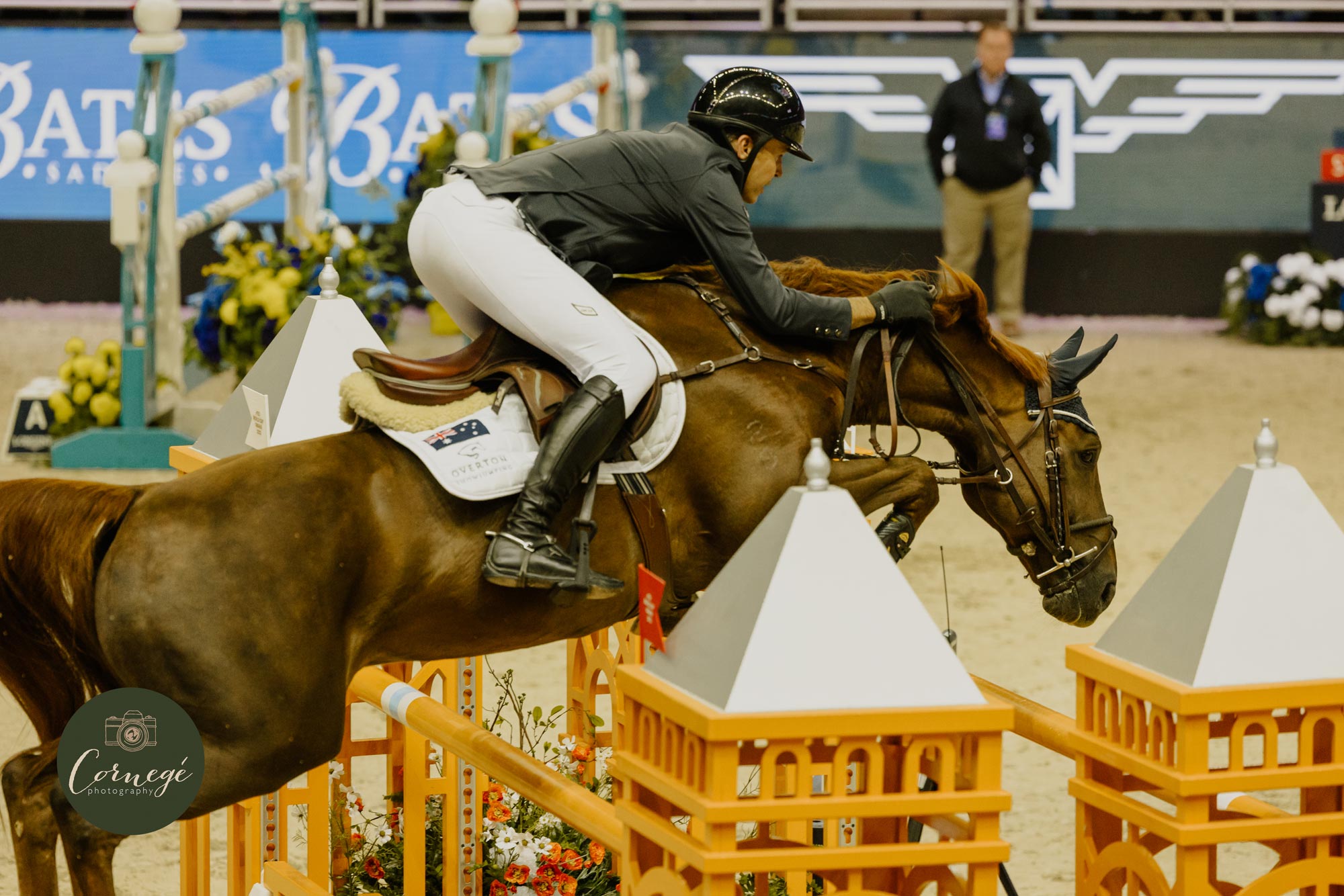 Cornege Photography
Above: Sam Overton and Oaks Cassanova. Photo credit: Cornege Photography.
The FEI World Cup Final campaign of Australian pair, Sam Overton and Oaks Cassanova has come to an end this morning as they failed to make the top 30 competitors who will be invited back to compete in Sunday morning's (Australian Time) Final.
Advertisement


After a great performance yesterday in Round 1 (click HERE for the full story), where they picked up 12 points after finishing in 29th place, the pair found the going much tougher in today's second competition.
Over a track that saw obstacles up to 1.60m, no combination had managed a clear performance before the Australians entered the arena, 12th on the draw. While they started the Round well, clearing the first with ease, they soon encountered problems. Firstly, it was knocking down the front rail at the second jump oxer, which impacted their approach to the third, resulting in a refusal. In a very tightly packed arena, a good line to the third jump proved hard to find and`Ed' was having none of that, resulting in a second refusal and mandatory elimination.
At the end of the competition, which was won by Richard Vogel and United Touch S in an exciting nine-way jump off, Sam and Oaks Cassanova finished with just the 12 points and were officially placed 38th out of the 40 combinations competing in Omaha.
Advertisement


We are sure that this wasn't the way that Sam and his connections wanted to finish the competition, however, he and Oaks Cassanova gave it their best shot and have done Australia proud. We thank them for the excitement they gave us in both qualifying for the World Cup Final and for making the trip half way around the world to represent Australia. Safe travels.
View Comments