Tom McDermott – Australian Jumping National Rider of 2018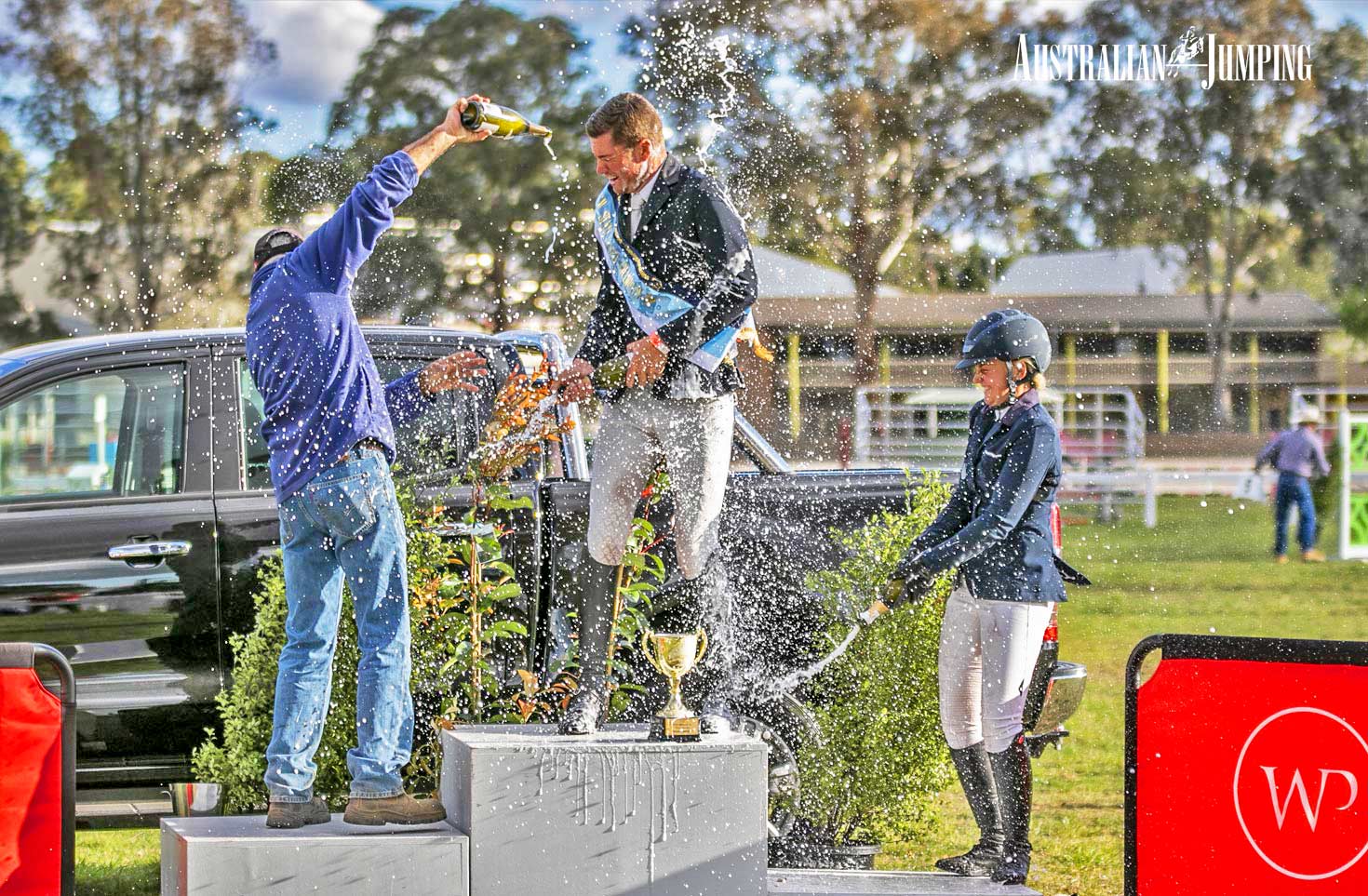 Australian Jumping
Yesterday we named Rowan Willis as the Australian Jumping International Rider of 2018 and today, we have the pleasure of naming the inaugural Australian Jumping National Rider of the year. After a super consistent year with some brilliant results – we just couldn't go past Tom McDermott!
Watching McDermott ride is an absolute delight and he has certainly provided us with material for many of our articles this year!
We watched at the Aquis Champions Tour as McDermott took out the Bronze Tour Final on Alpha Activity and placed second in the Silver Final on Elegance De La Charmille. 
The combination of McDermott and Alpha Activity went on to take out the first two CSI1* Spring Series events in Sydney and then sealed the deal by taking out the third event of the series, this time on Diamont. 
McDermott and Elegance De La Charmille won the NSW Country Championships and the NSW State Championship titles – which also set them up for the win in the NSW Triple Crown Series.
Advertisement

The Pryde's Easifeed Australian Jumping Championships were a well fought battle and McDermott was just pipped at the post to the Australian Jumping Senior Title by Amber Fuller and CP Aretino.
But it wasn't only the Grand Prix classes where McDermott shone this year – campaigning a number of horses in both Mini Prix and Futurity classes with great success. Of particular note – also taking out the NSW Triple Crown Series for the Mini Prix on Yalambis Fair Diamond.
Australian Jumping congratulates Tom McDermott on his success this year and wishes him all the best for 2019.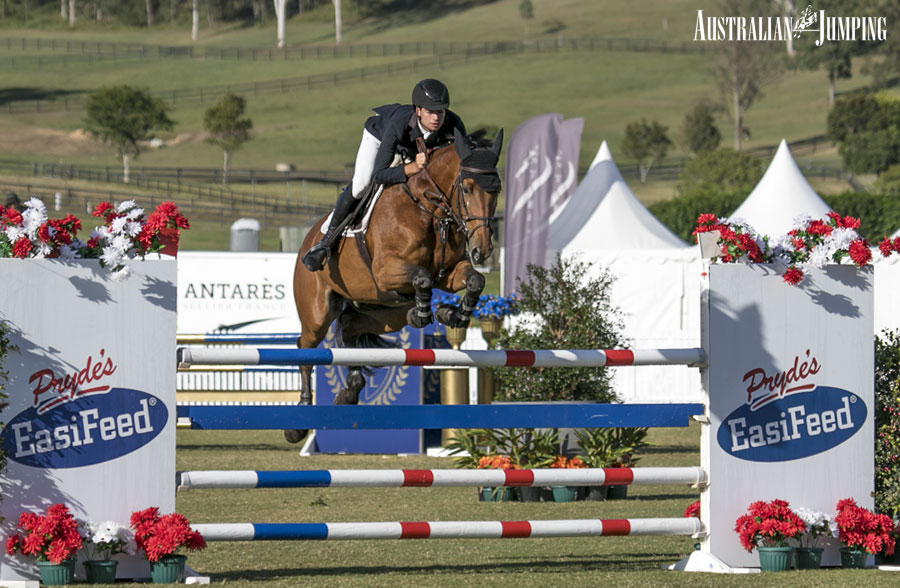 Tom McDermott and Alpha Activity at the Aquis Championships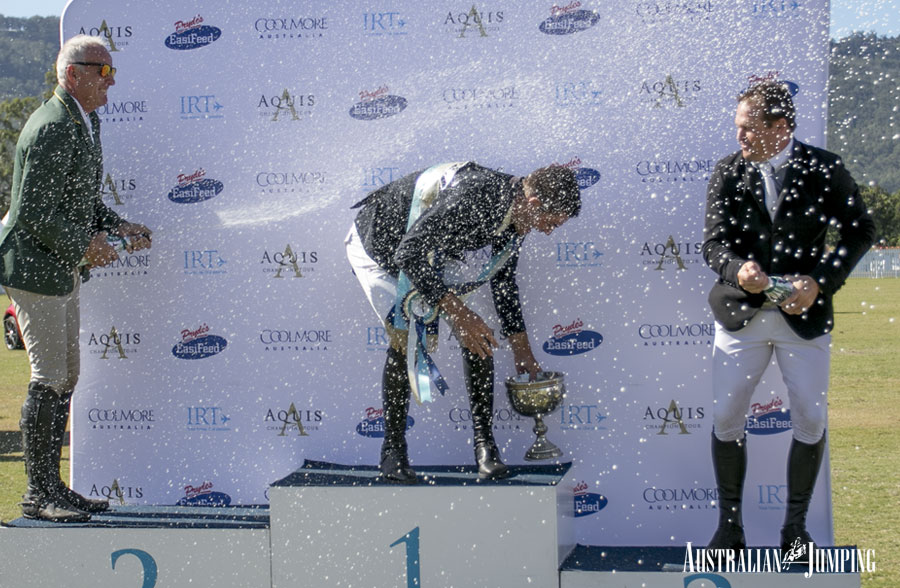 Chris Chugg, Tom McDermott and Billy Raymont – Aquis Champions Tour Bronze Series Presentation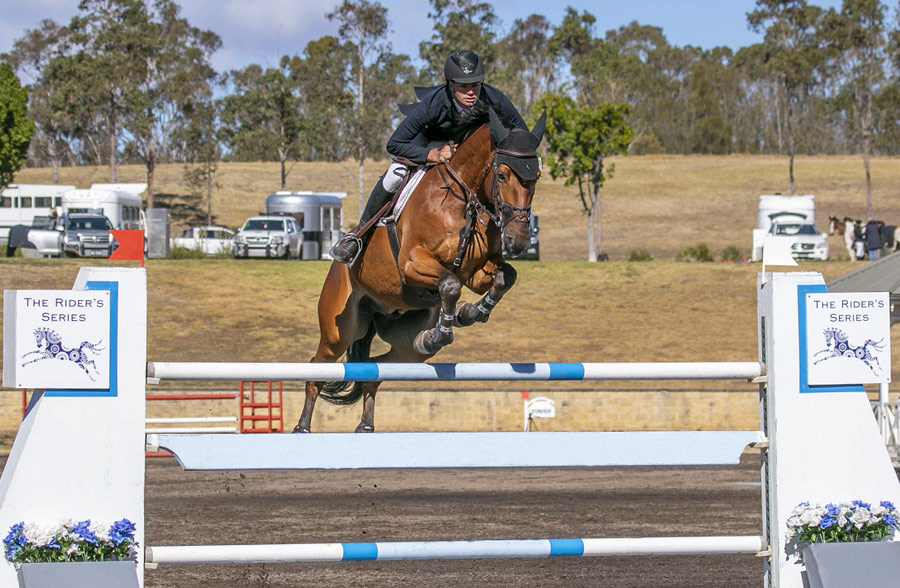 Tom McDermott and Alpha Activity at SIEC for The Riders Series CSI1*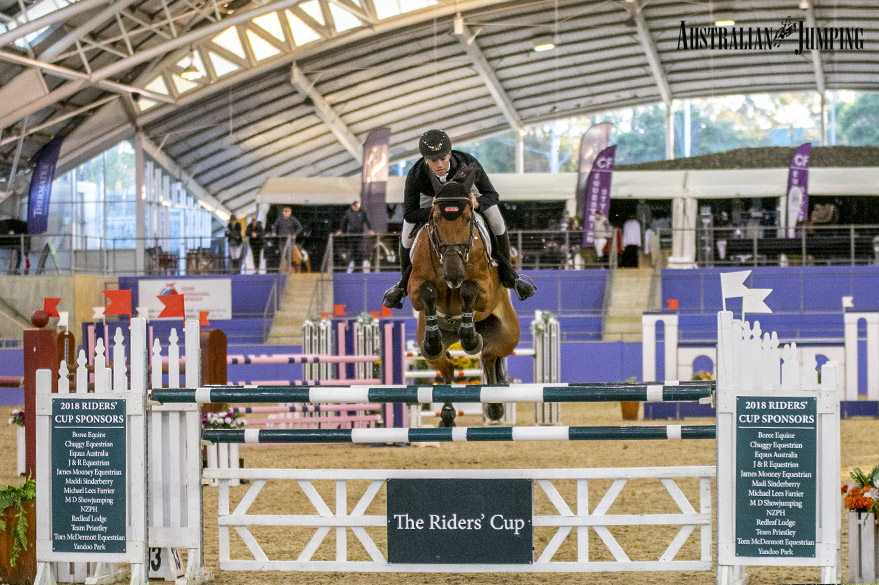 Tom McDermott and Alpha Activity at SIEC for Waratah Showjumping CSI1*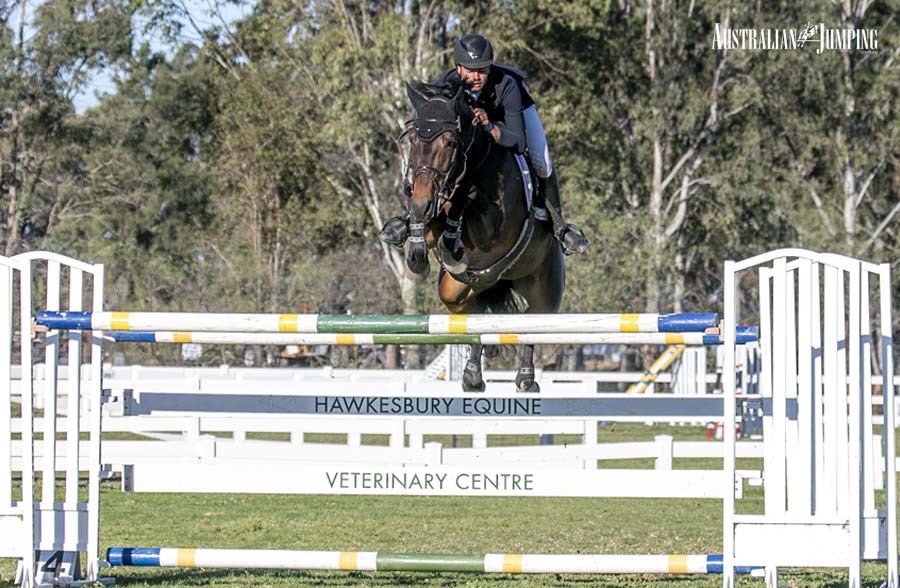 Tom McDermott and Diamont at SSJC CSI1*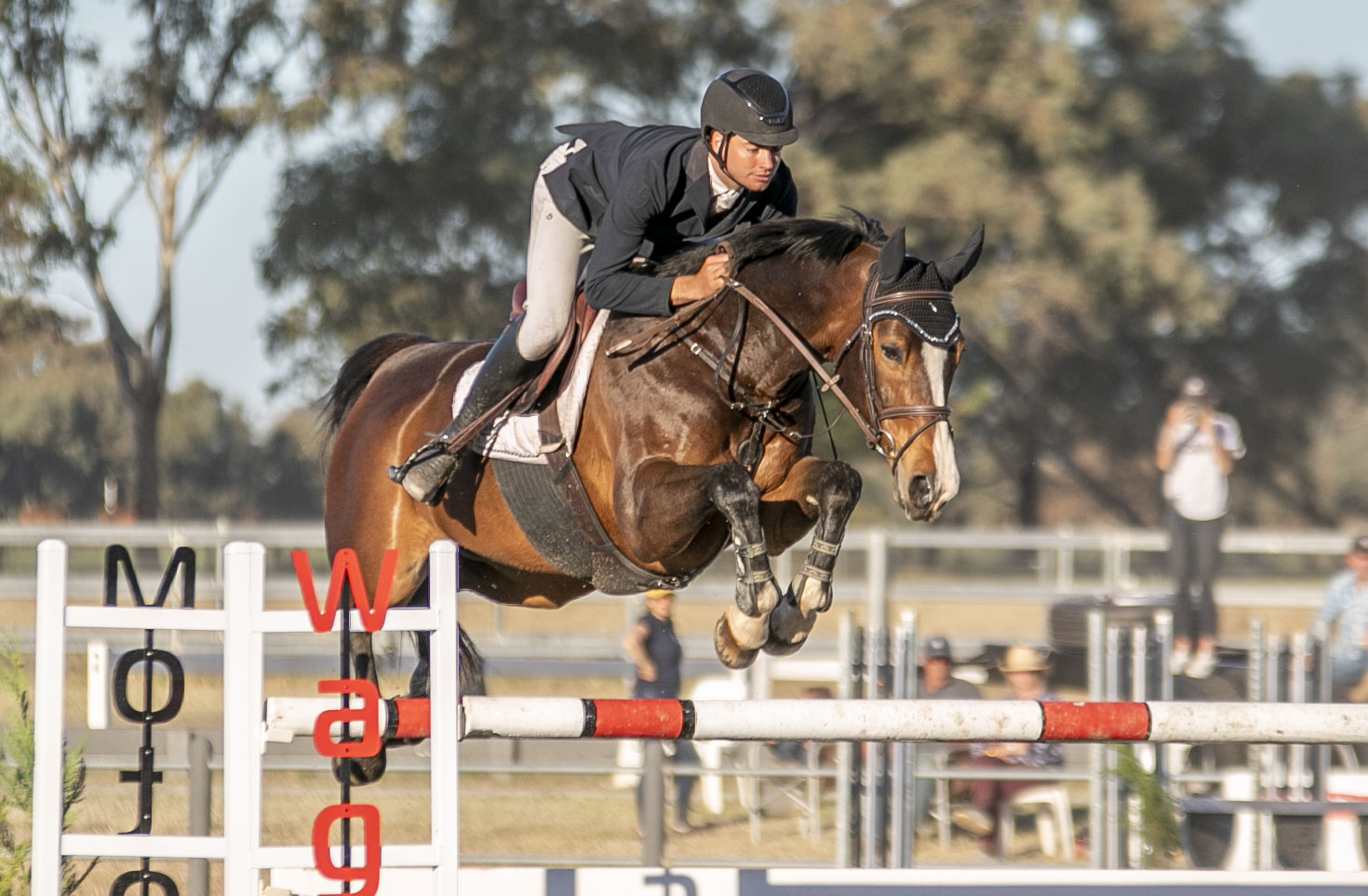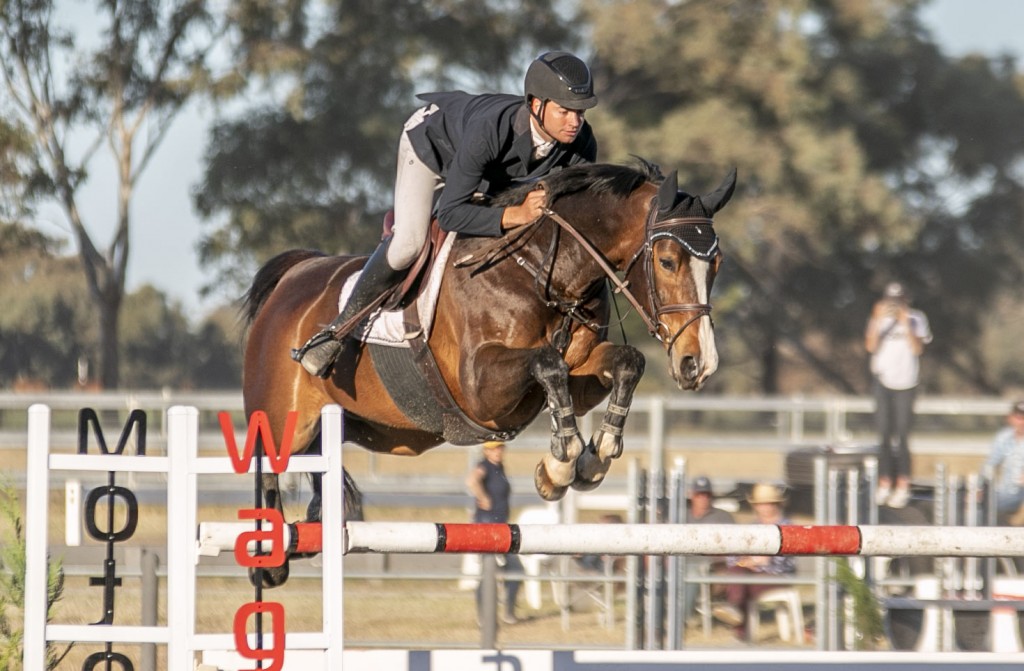 Tom McDermott and Elegance De La Charmille at the NSW Country Championships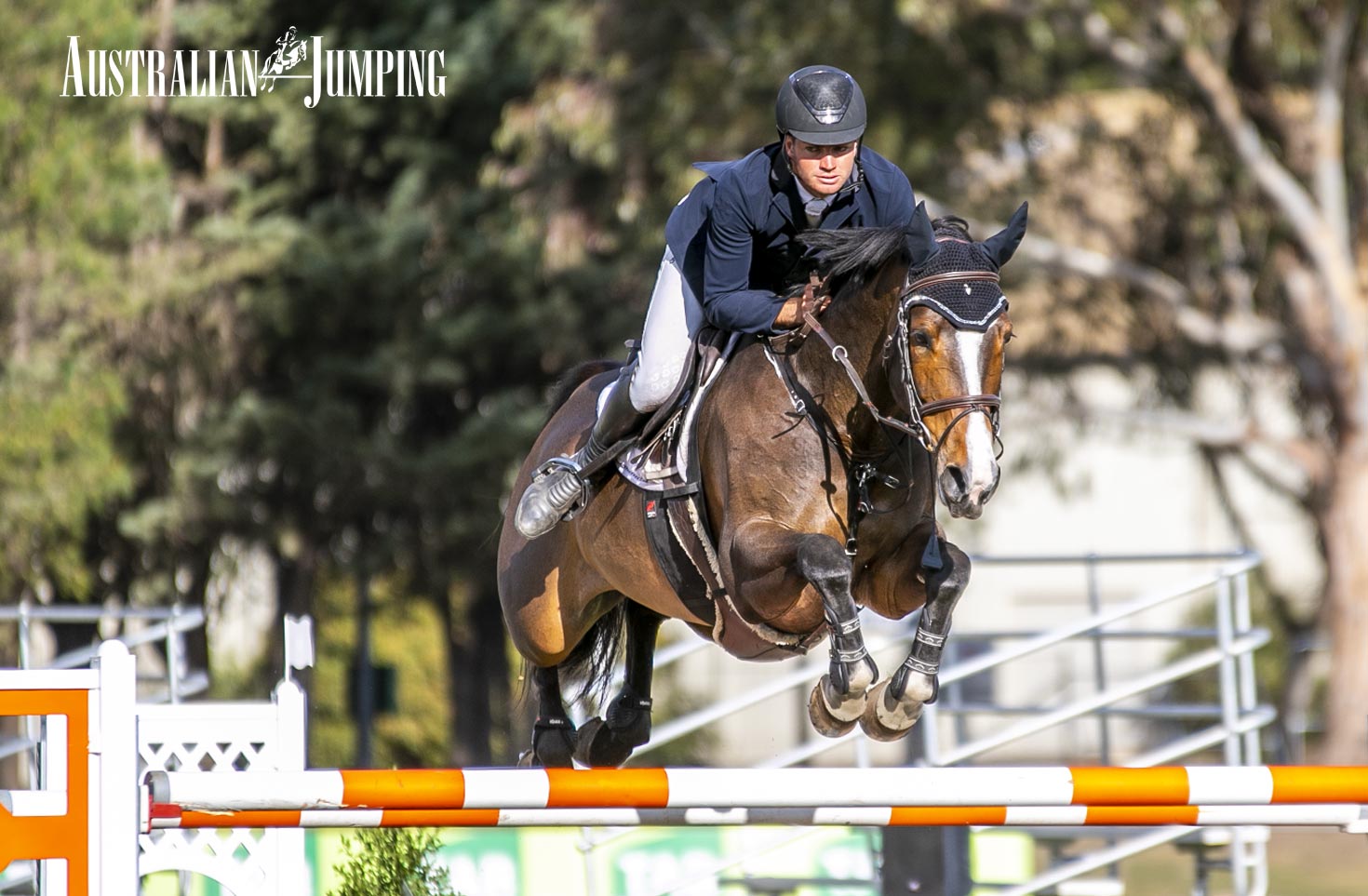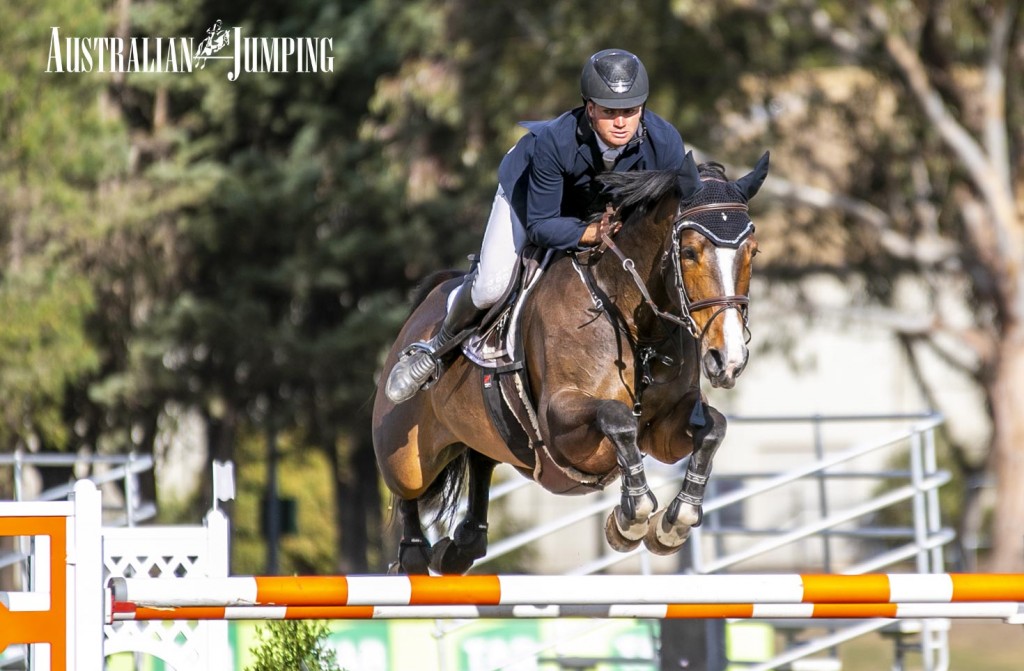 Tom McDermott and Elegance De La Charmille at the NSW State Championships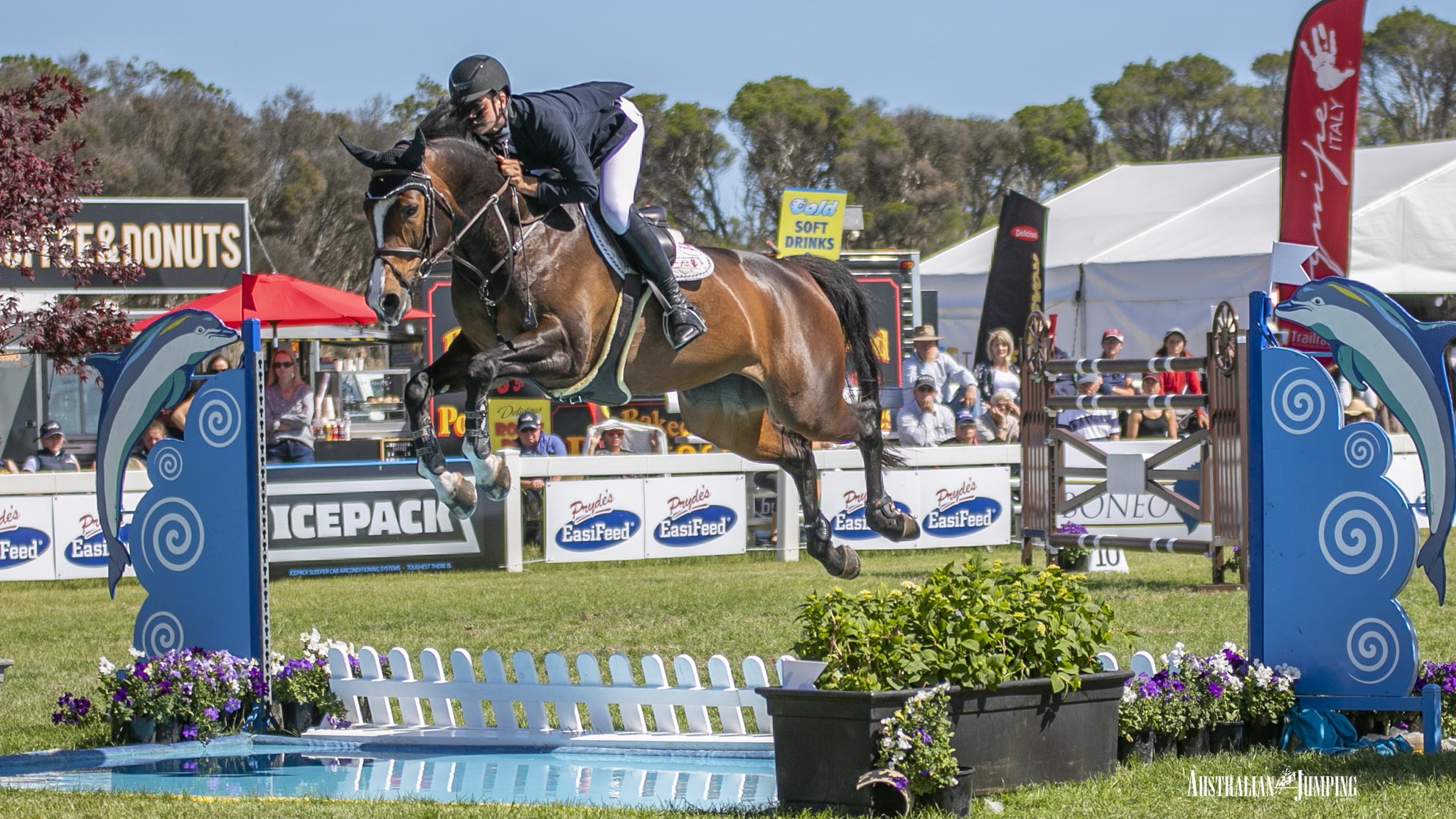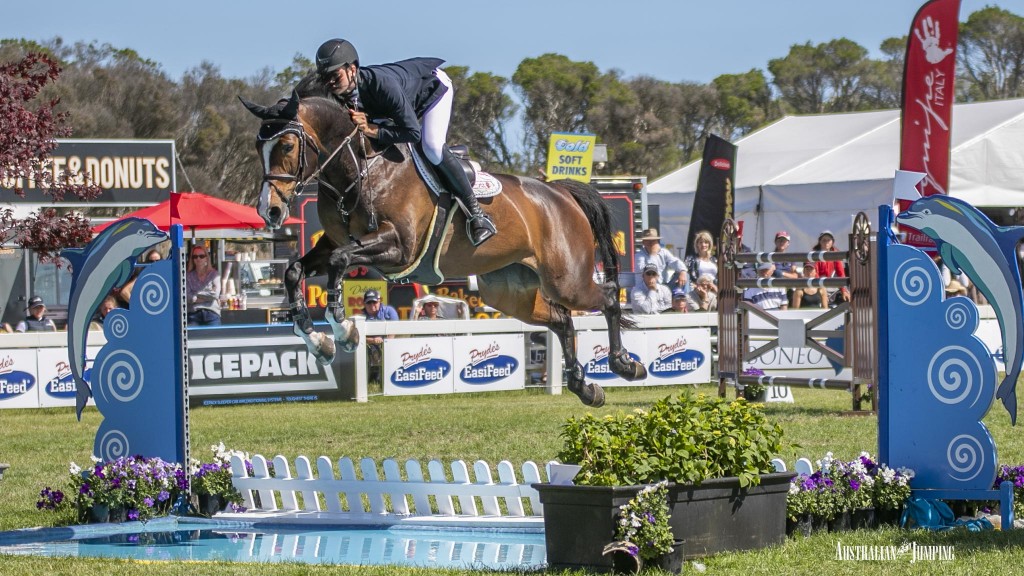 Tom McDermott and Elegance De La Charmille at the Australian Championships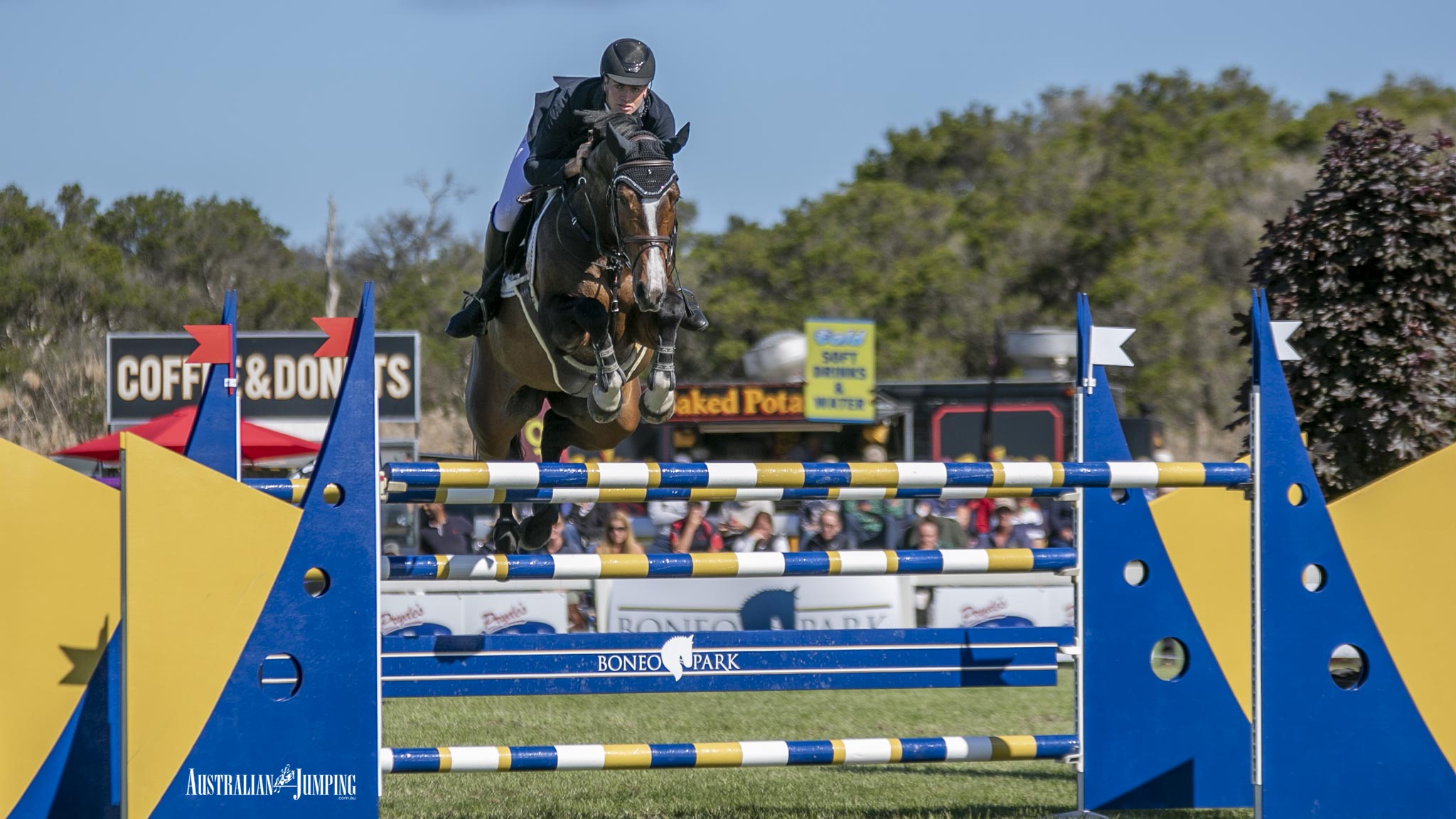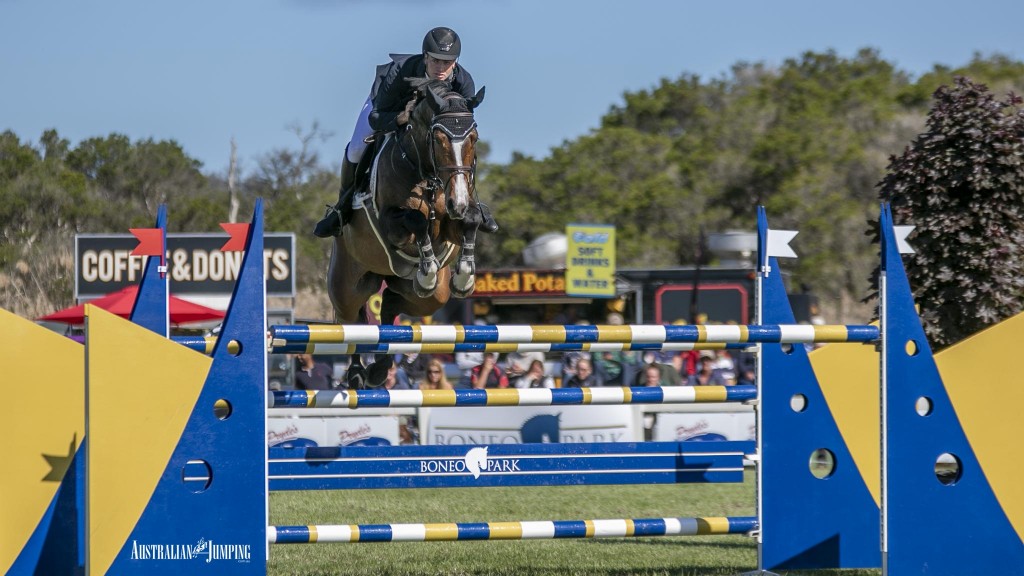 Tom McDermott and Elegance De La Charmille at the Pryde's Easifeed Australian Jumping Championships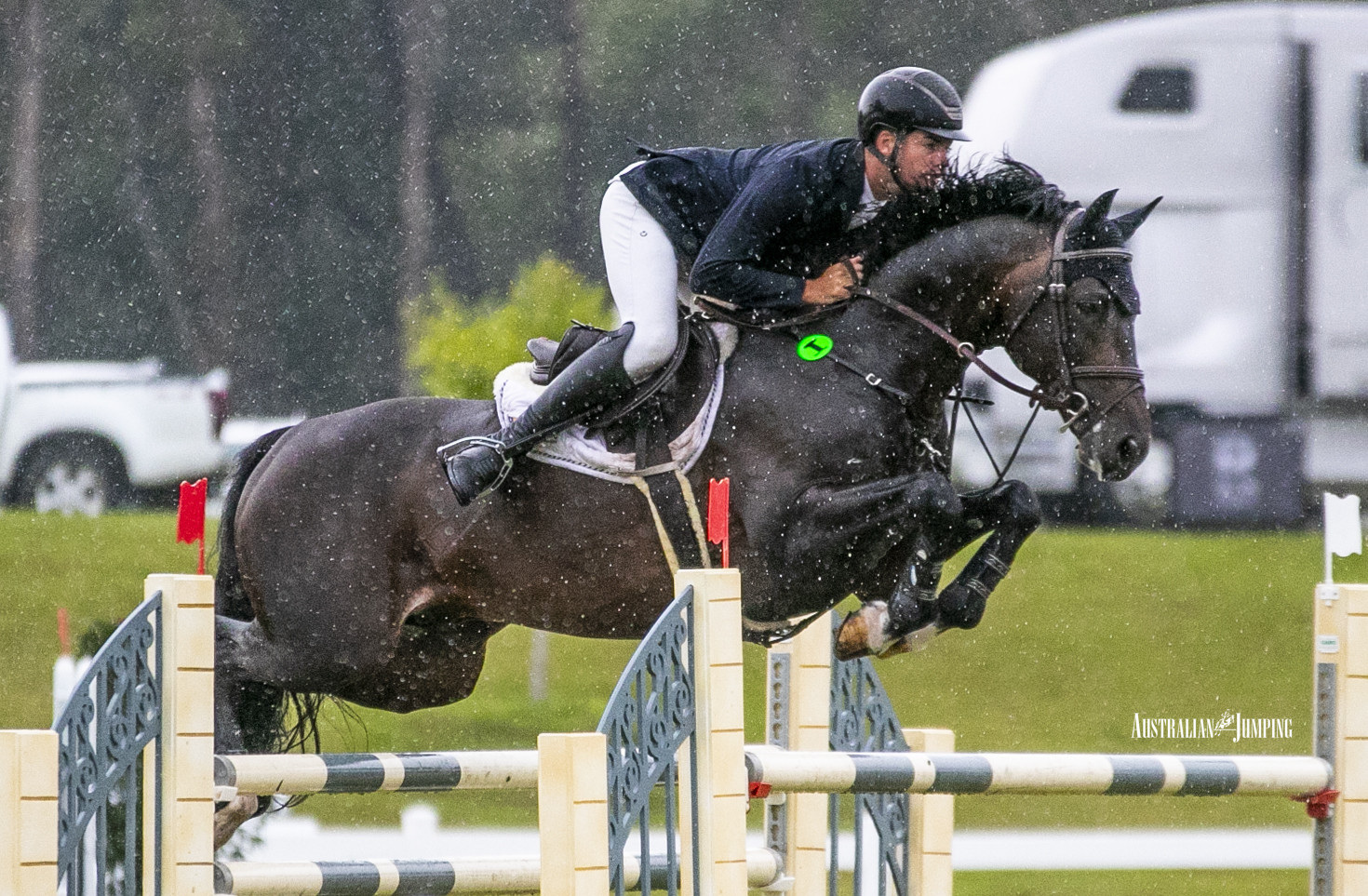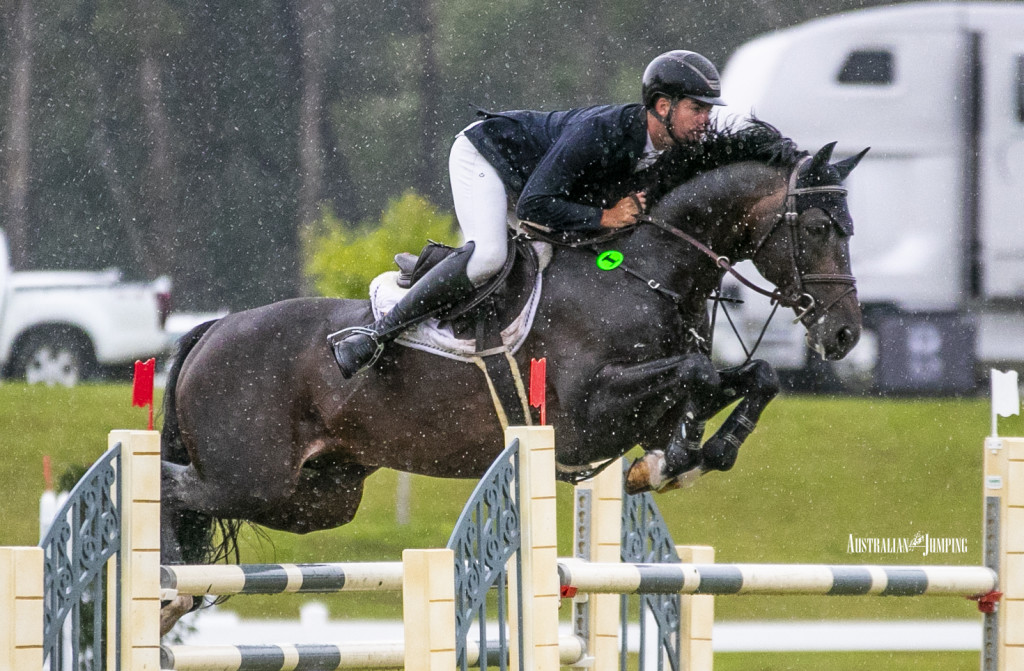 Tom McDermott and Yalambis Fair Diamond VDL at the Willinga Park Jumping Grand Final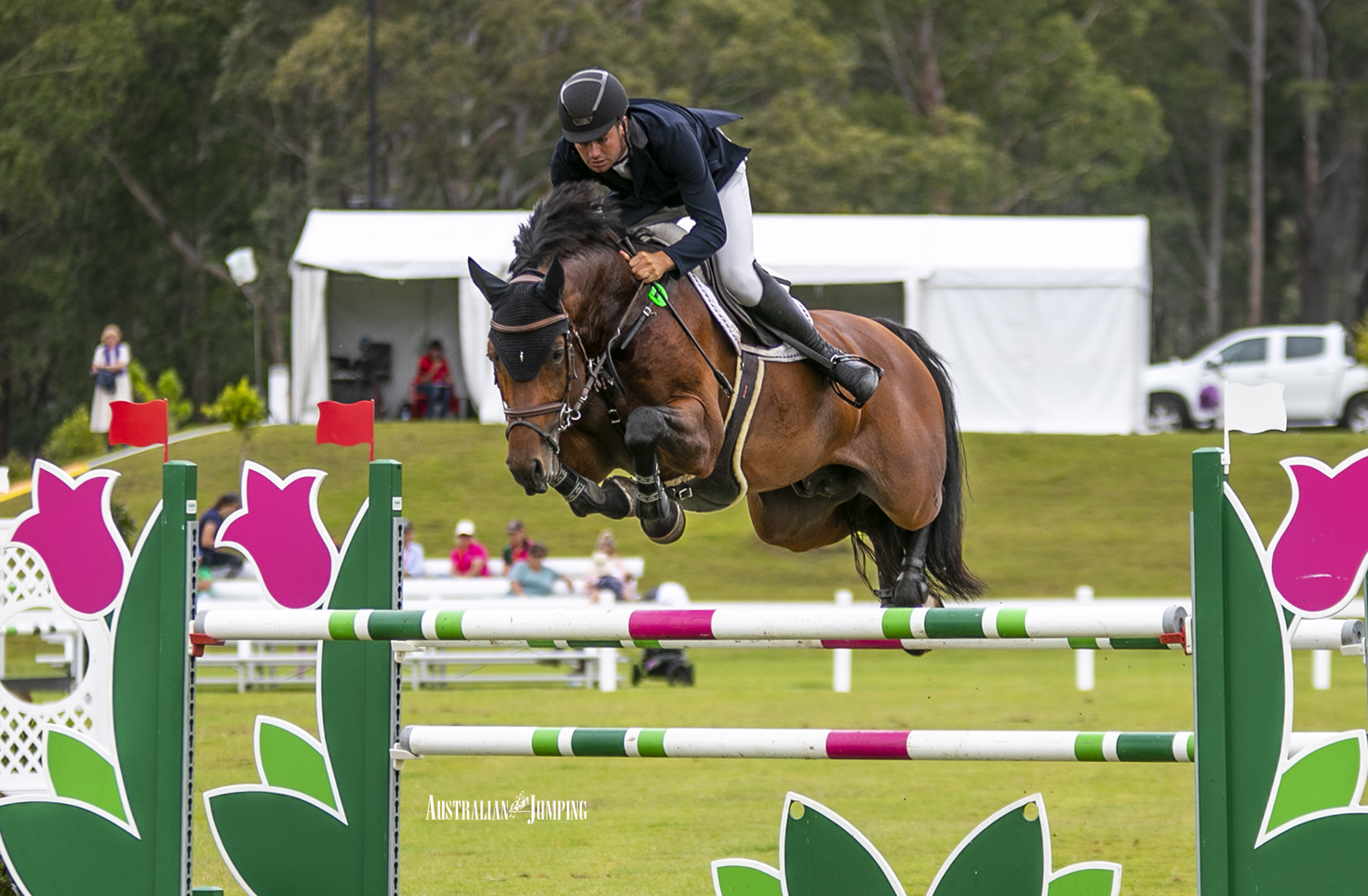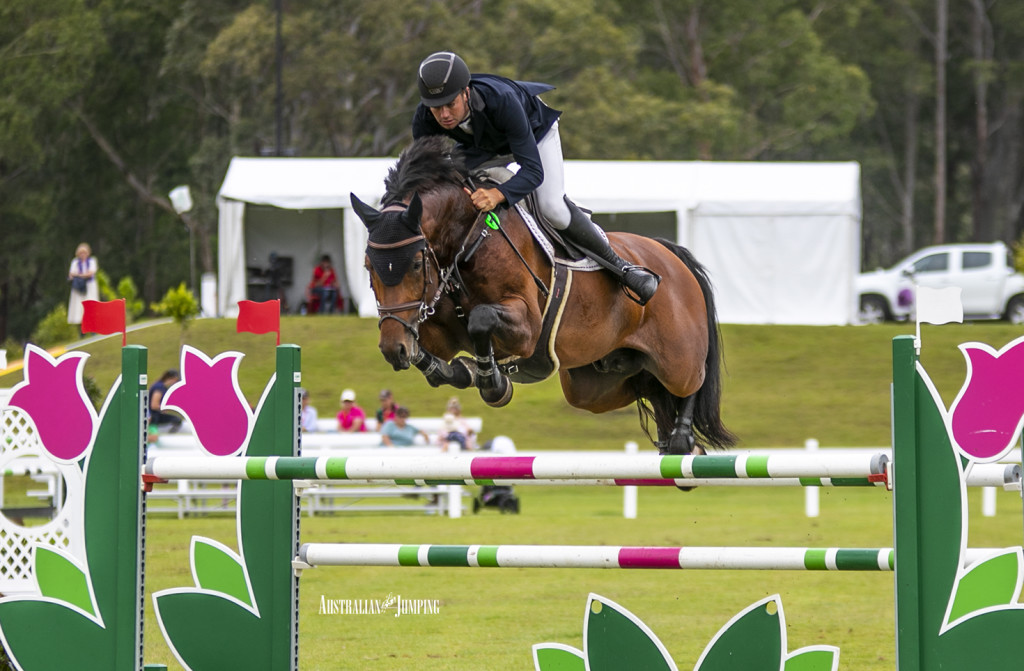 Tom Tom McDermott and Yalambis Finnigan at the Willinga Park Jumping Grand Final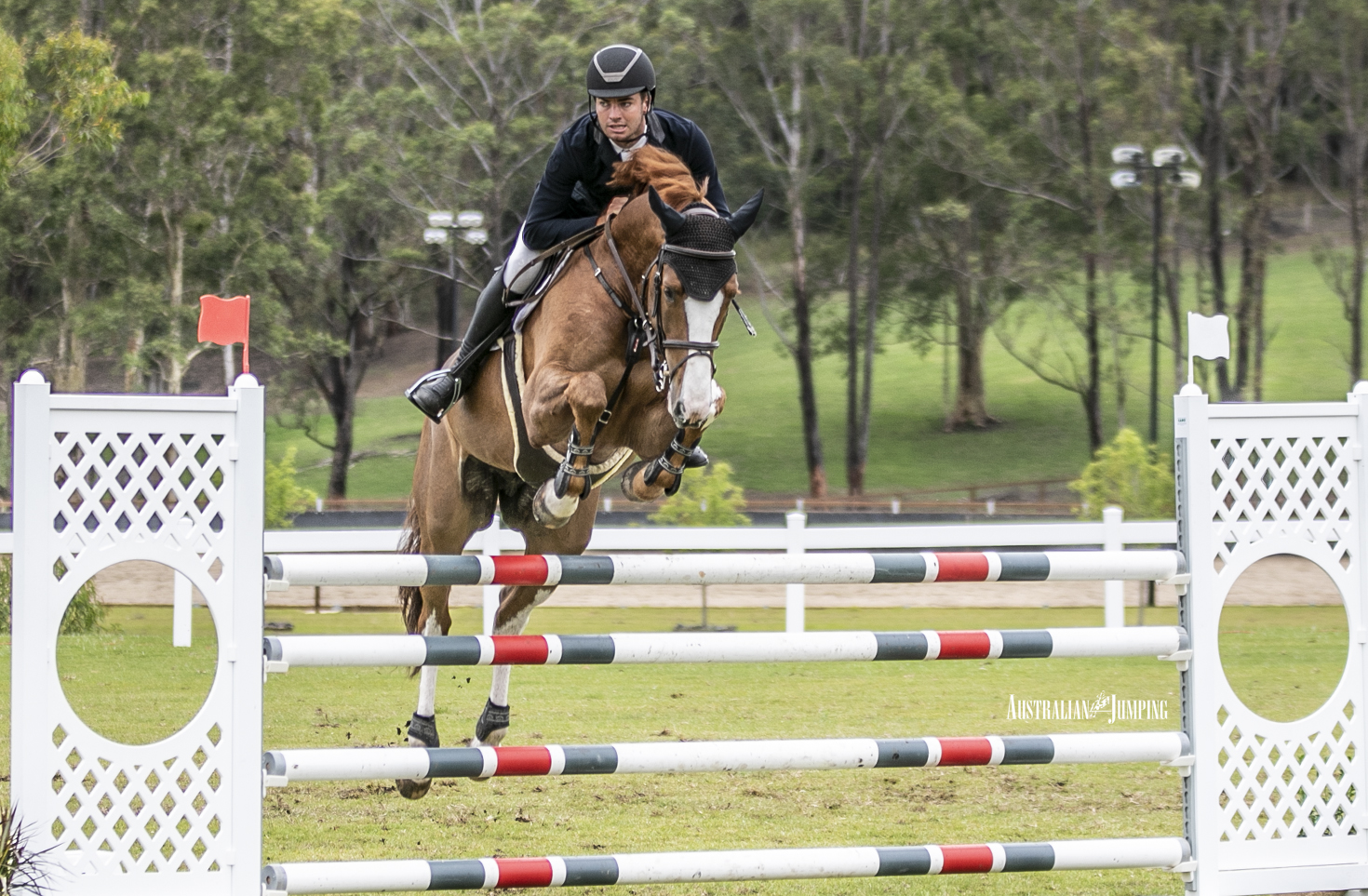 Tom McDermott and Yalambis Cassini Rosso at the Willinga Park Jumping Grand Final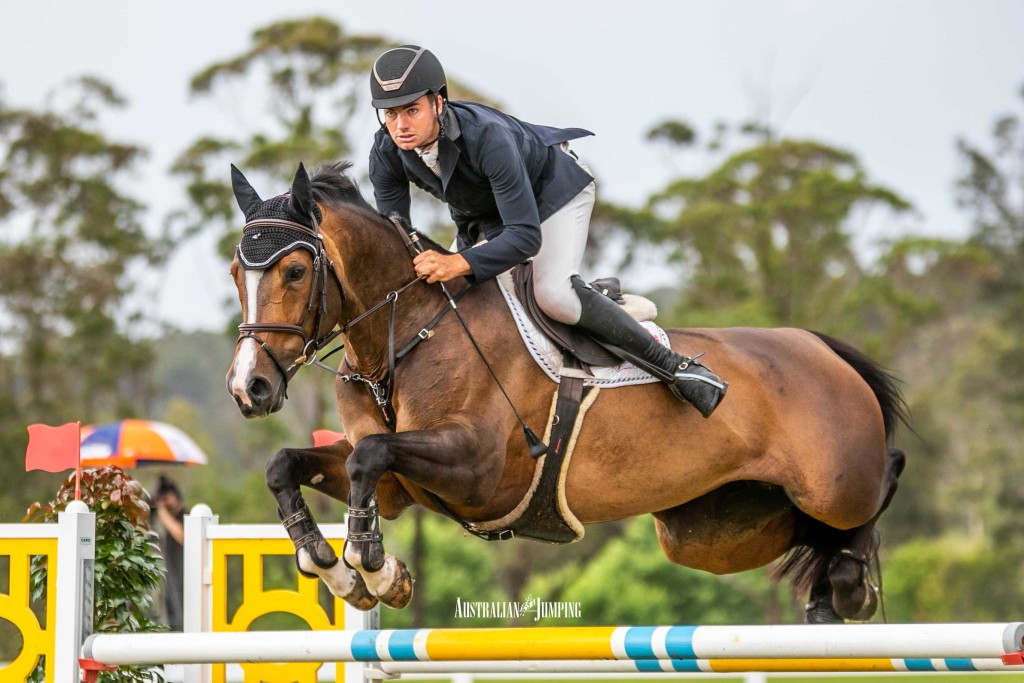 Tom McDermott and Elegance De La Charmille at the Willinga Park Jumping Grand Final
| | | | | | |
| --- | --- | --- | --- | --- | --- |
| Date | Show | Event | Height | Horse | Position |
| 08/12/2018 | Sydney NSW | CSI1*-W | 160 | Diamont | 15 |
| 25/09/2018 | Melbourne, Royal VIC | CSI1*-W | 160 | Diamont | 7 |
| 25/09/2018 | Melbourne, Royal VIC | CSI1*-W | 160 | Elegance De La Charmille | 8 |
| 16/09/2018 | Hawkesbury NSW | CSI1* | 140 | Diamont | 1 |
| 16/09/2018 | Hawkesbury NSW | CSI1* | 140 | Alpha Activity | 2 |
| 16/09/2018 | Hawkesbury NSW | CSI1* | 140 | Yalambis Finnigan | 5 |
| 24/08/2018 | Sydney NSW | CSI1* | 140 | Alpha Activity | 1 |
| 24/08/2018 | Sydney NSW | CSI1* | 140 | Diamont | 2 |
| 24/08/2018 | Sydney NSW | CSI1* | 140 | Elegance De La Charmille | 16 |
| 19/08/2018 | Sydney NSW | CSI1* | 140 | Alpha Activity | 1 |
| 19/08/2018 | Sydney NSW | CSI1* | 140 | Diamont | 3 |
| 19/08/2018 | Sydney NSW | CSI1* | 140 | Yalambis Finnigan | 4 |
| 05/08/2018 | Gatton QLD | CSI1*-W | 140-160 | Elegance De La Charmille | 7 |
| 05/08/2018 | Gatton QLD | CSI1*-W | 140-160 | Diamont | 13 |
| 28/07/2018 | Caboolture QLD | CSI1*-W | 140-160 | Diamont | 7 |
| 28/07/2018 | Caboolture QLD | CSI1*-W | 140-160 | Elegance De La Charmille | 8 |
| 11/03/2018 | Sydney NSW | CSI1* | 140 | Elegance De La Charmille | 4 |
| 11/03/2018 | Sydney NSW | CSI1* | 140 | Diamont | 5 |
| 18/02/2018 | Hawkesbury NSW | CSI1* | 140 | Elegance De La Charmille | 3 |
| 11/02/2018 | Sydney NSW | CSI1* | 140 | Elegance De La Charmille | 5 |
| 11/02/2018 | Sydney NSW | CSI1* | 140 | Diamont | 6 |
View Comments