Training Tips from the Top – Jess Rice-Ward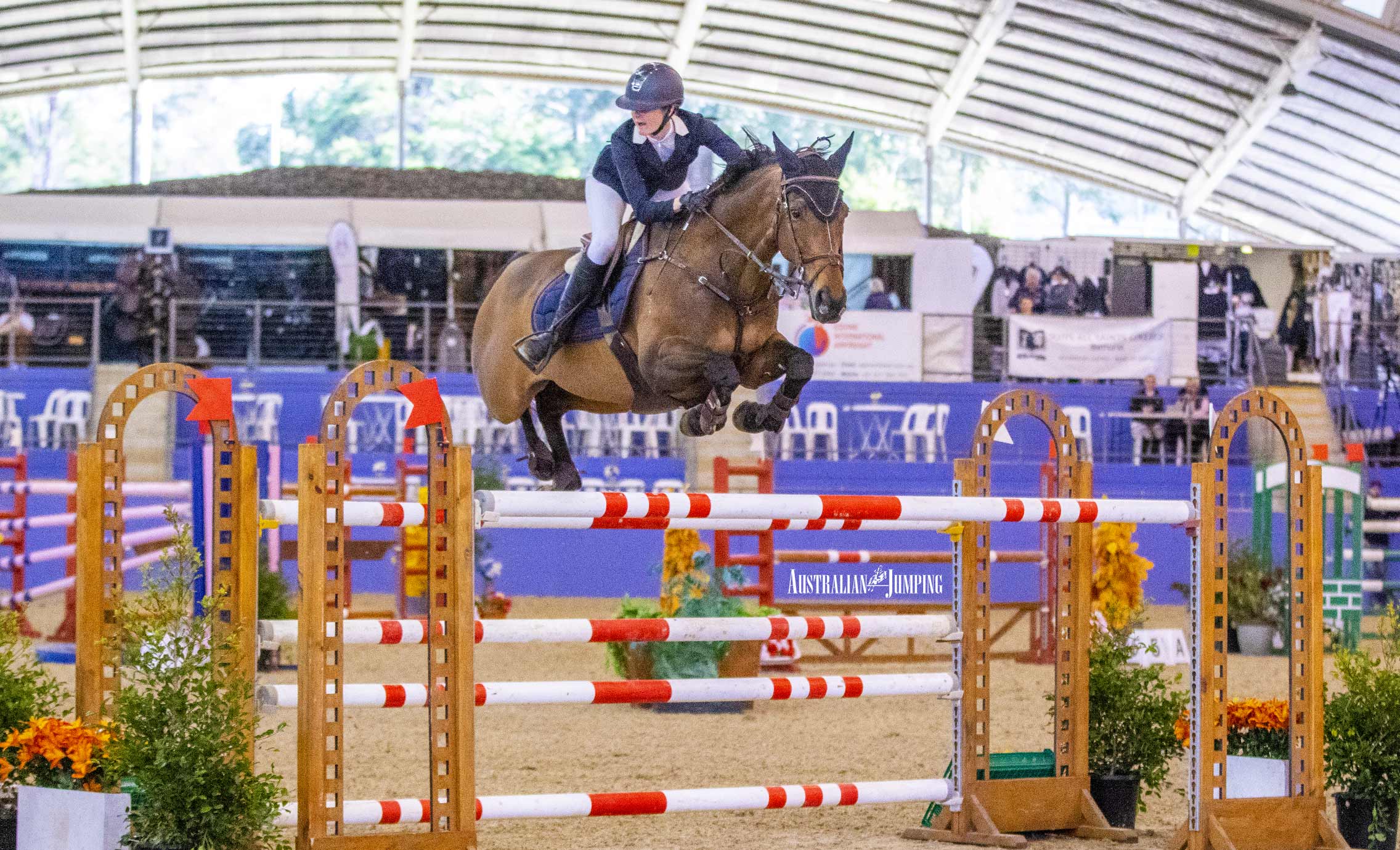 Australian Jumping
Today's top training tip comes courtesy of Jess Rice-Ward. Jess is one of this country's finest Young Riders, who competed in the inaugural AJTL season as part of the Emcee Apparel Team, which took out Leg 1 at Willinga Park and finished in third place in the overall season. In 2018, she was the NSW Country Junior Champion, which she followed up with third place in the 2018 Australian Young Rider Championship. In 2019, she went one better by finishing second in the Australian Young Rider Championship. Thank you Jess for recommending the following training exercises.
Advertisement


Exercise One 
"My favourite exercise is a very simple but effective one. We use exercises mainly to improve the horses rideability, balance & technique and as for the rider, it can help develop their feel for the horse and focus on their own balance and position.
Exercise One is simply a pole 3 metres to a cross/vertical then 3 metres to another pole. I find the placement pole on the take-off side encourages a horse to push off of both hind legs; a problem my larger warmblood horse struggles with so it really helps him to develop his hindquarters therefore building more power for take-off. The jumping element could even be changed to an oxer in an attempt to make the hindquarters work even harder & stronger. This exercise can also serve to be confidence building for both horse & rider as the placement pole provides help for the horse and rider to get to a ideal take-off spot. exercises are a good way to develop a riders seat & position as they can focus on themselves more as it's usually straightforward for the horse. As for me while doing exercises likes these I focus on slowing down my upper body and allowing the horse to jump up from under me as that is a problem of mine."
Approached at canter.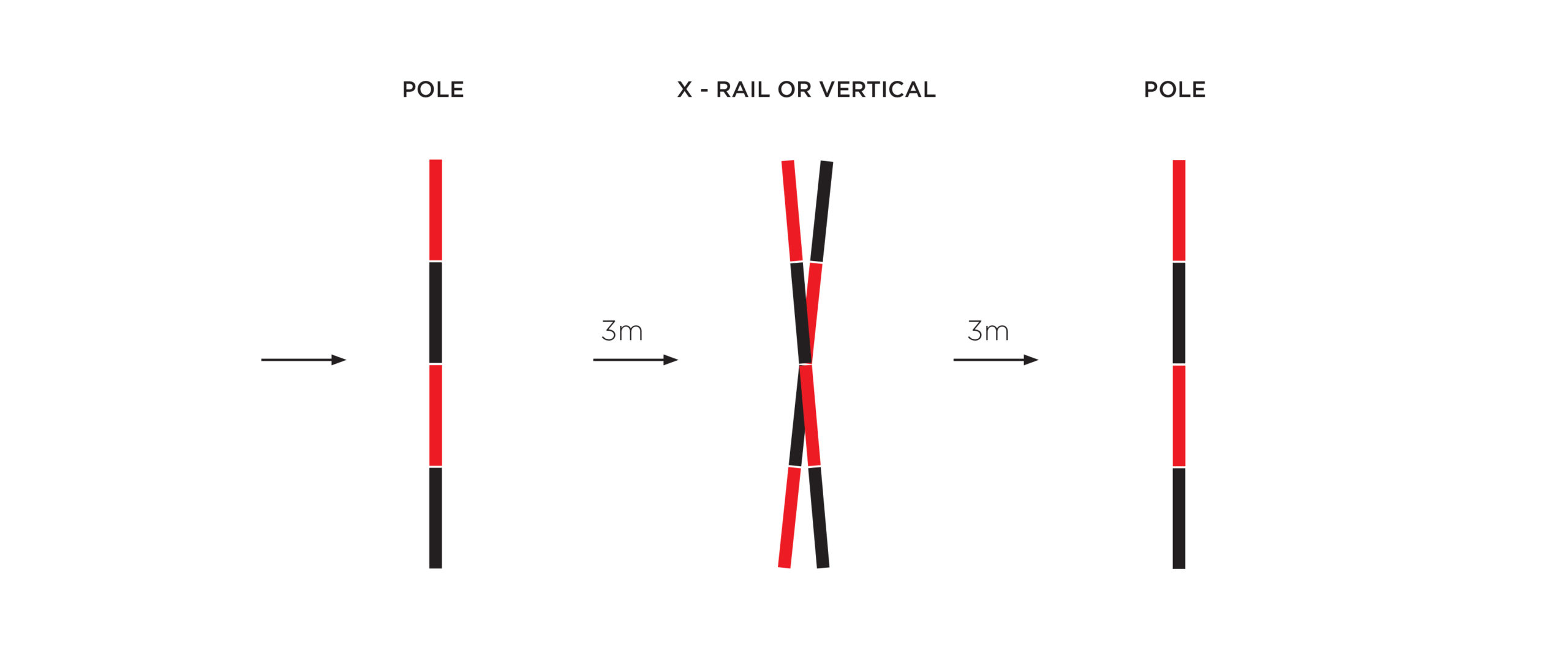 Exercise Two
"Exercise Two is identical distances although built on a semi circle. Most commonly using a tall cross rail as the jump so the horse can remain straight and taller set cross-rails encourage more bascule and sharpness. I like to use Exercise Two for my younger horses to focus heavily on staying in the centre of the jump as well as working on using my legs and seat to get them to stay on the correct lead throughout."
Approached at canter.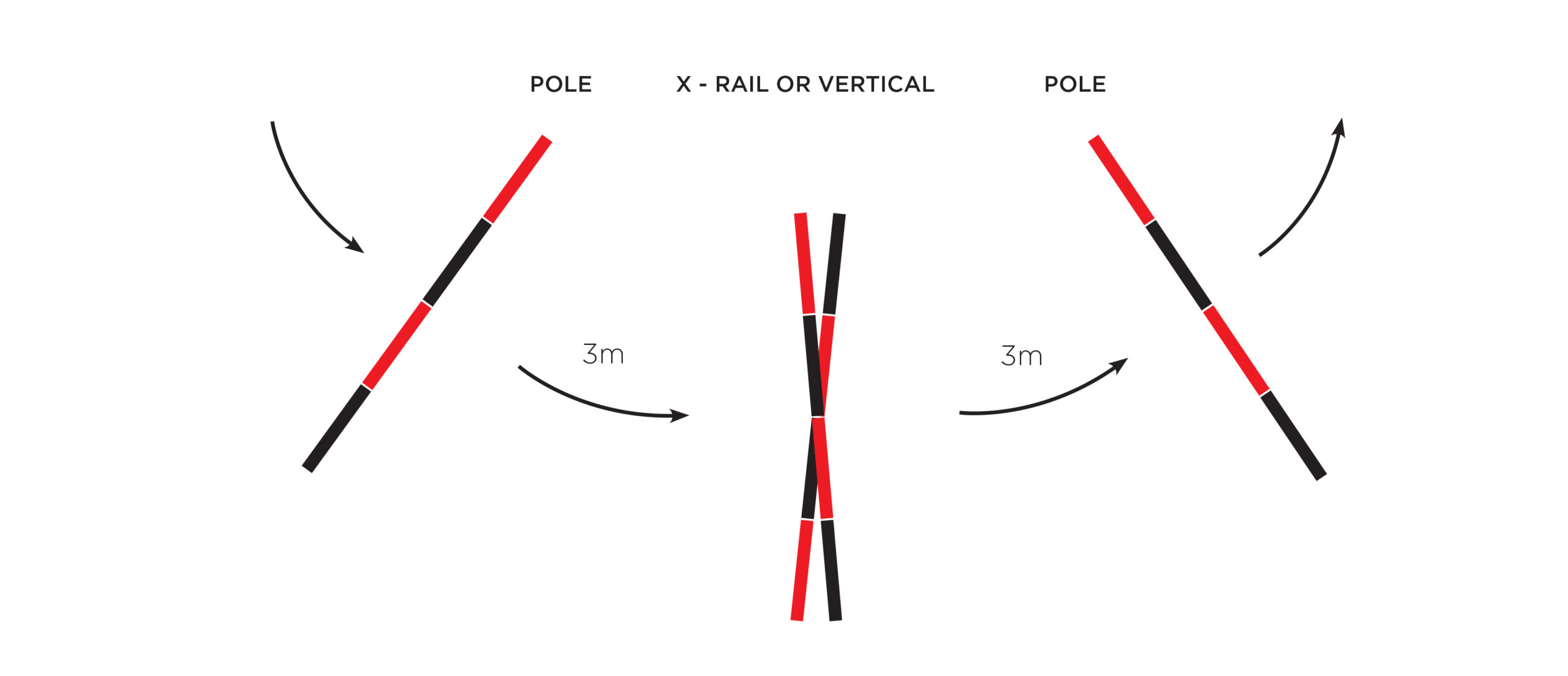 Advertisement


View Comments