Young Riders do Australia proud in Trans-Tasman Young Rider Challenge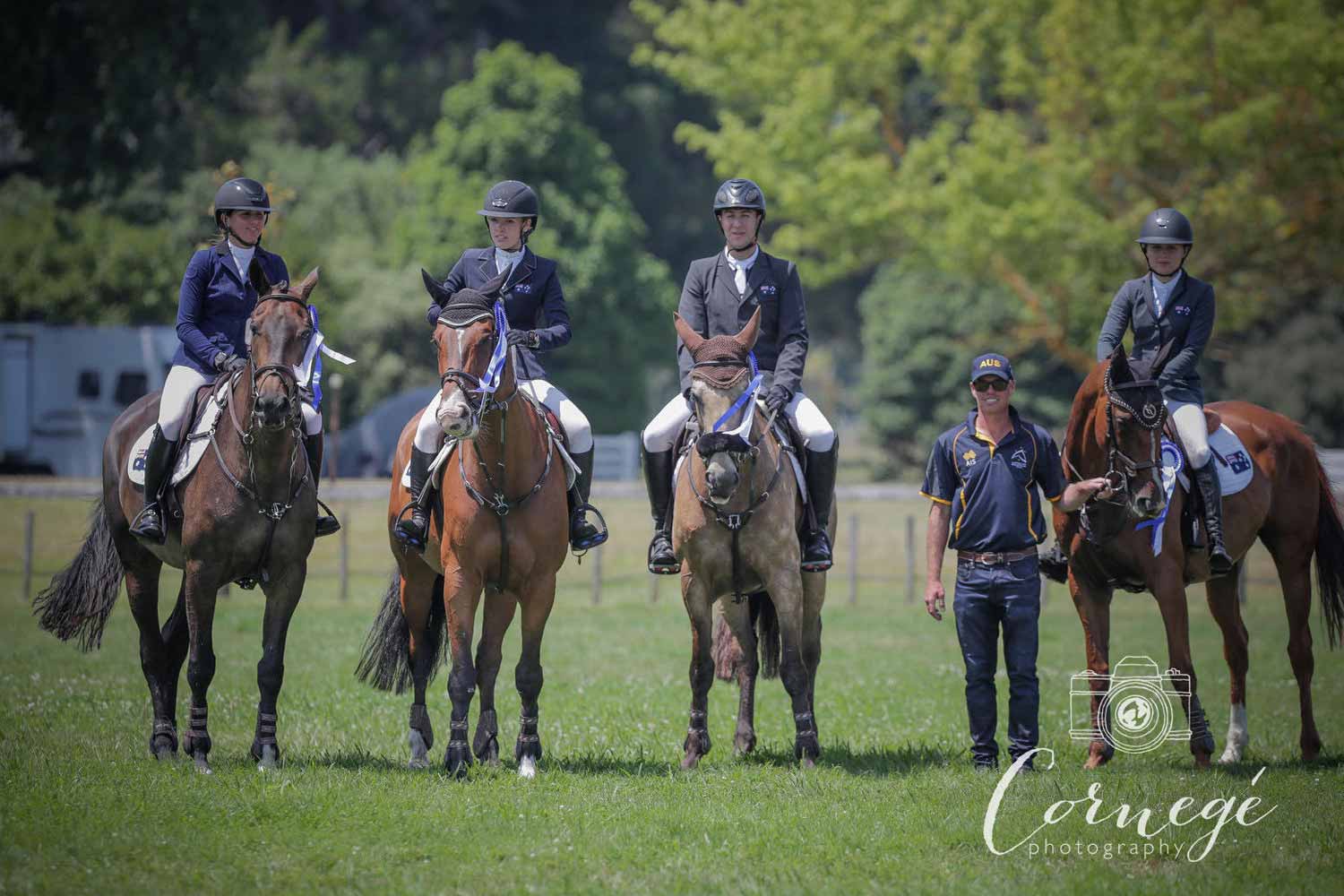 Cornege Photography
The Kiwis won the Trans-Tasman Young Rider Test at the Larsen Sawmilling Jumping and Show Hunter Championships in Gisborne today, but the Aussies certainly did a great job and chef d'equipe Todd Hinde was extremely happy with their performance.
The Aussies ended up with 9 points from the three days of competition against their New Zealand counterparts, with the locals on 17 after winning each round. New Zealand Captain Ally Carson led from the front collecting just eight faults over the six rounds aboard three different horses, making her the cleanest rider in the event. She congratulated the visitors and said she was going home "as one happy kid".
Advertisement


Competitors all rode borrowed horses for the annual competition with the horses switched between riders each day. Olivia Dalton's Cheyenne was the best-performed horse with a clean slate throughout, earning a special prize from Matthews Hanoverians.
Kiwi chef d'equipe John Cottle was extremely proud of his team. "The Australians put up a great show," he said.  John is passionate about the continuation of trans-Tasman team events and was hopeful it would continue. "As riders, we all go around the country riding as individuals, it is nice to be in a team environment which brings with it a whole different situation."
Australian chef d'equipe Todd Hinde extended a huge thanks to their hosts and the show. "It has been tremendous," he said, adding he was now on a mission to ensure a reciprocal event across the Tasman later in the year. "I felt all the riders were outstanding, and the Kiwis deserved the win. Each of my riders represented our country so well and have been outstanding ambassadors. Cheyenne is an amazing mare to jump double clear all three days."
Advertisement


View Comments