rider History
Greg McDermott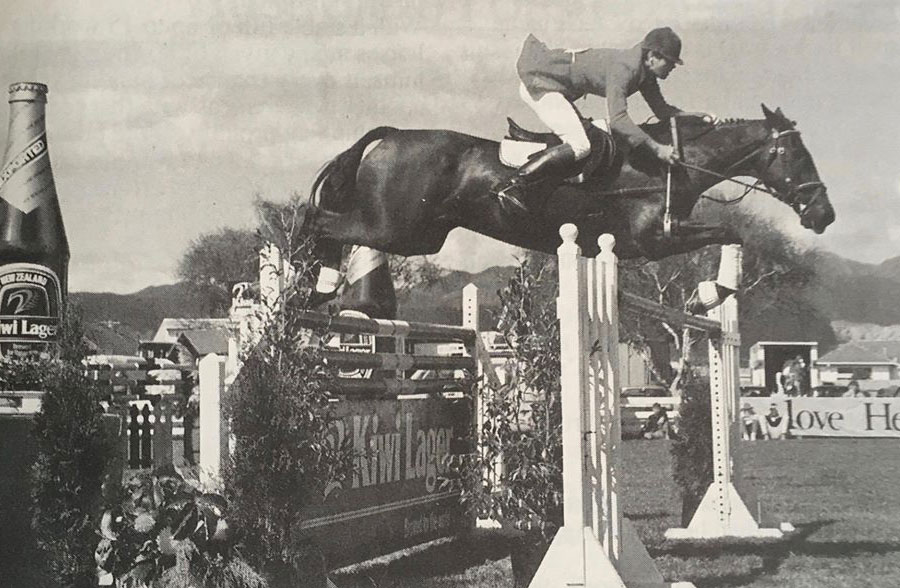 Supplied
Above: Greg McDermott and Mr. Shrimpton
Growing up in Junee NSW, much of his time as a boy was spent walking his father's greyhounds. Fortunately for the sport of Jumping in Australia there was a pony in Greg's backyard from when he was 18 months of age.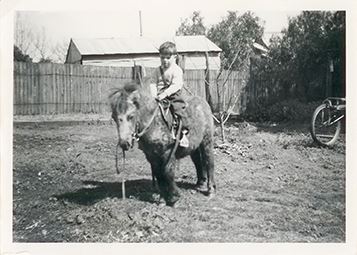 Advertisement


Greg left school at 14 years of age and started work as a shearer but continued his riding when the family moved to an acreage block out of town and spending as many of his weekends as possible attending shows.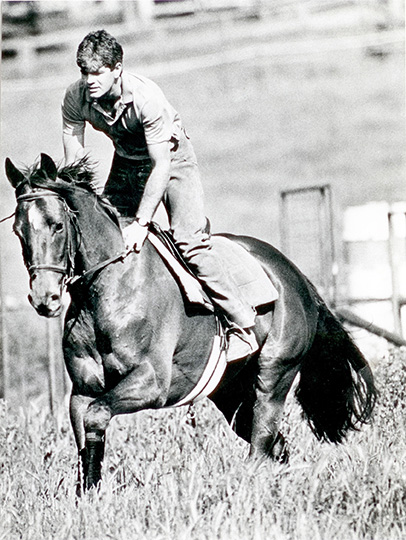 Greg McDermott working a young horse.
After several years of gaining experience on the jumping circuit around country, Greg swapped the life of a professional shearer to travel with his wife Jenny to Western Australia to take part in the Bond showjumping circuit, which started in the 80's. Greg was really an unknown rider when he turned up with his truck, six horses and a caravan but before long he was winning many events and was a top money earner.
Greg had many successful horses and was short listed for the Los Angeles Games in 1984. In their team of horses was Randas who won the Geelong Futurity in 1982 as well as McCallum and the thoroughbred mare Annista, who placed in the Wentworth Park Futurity.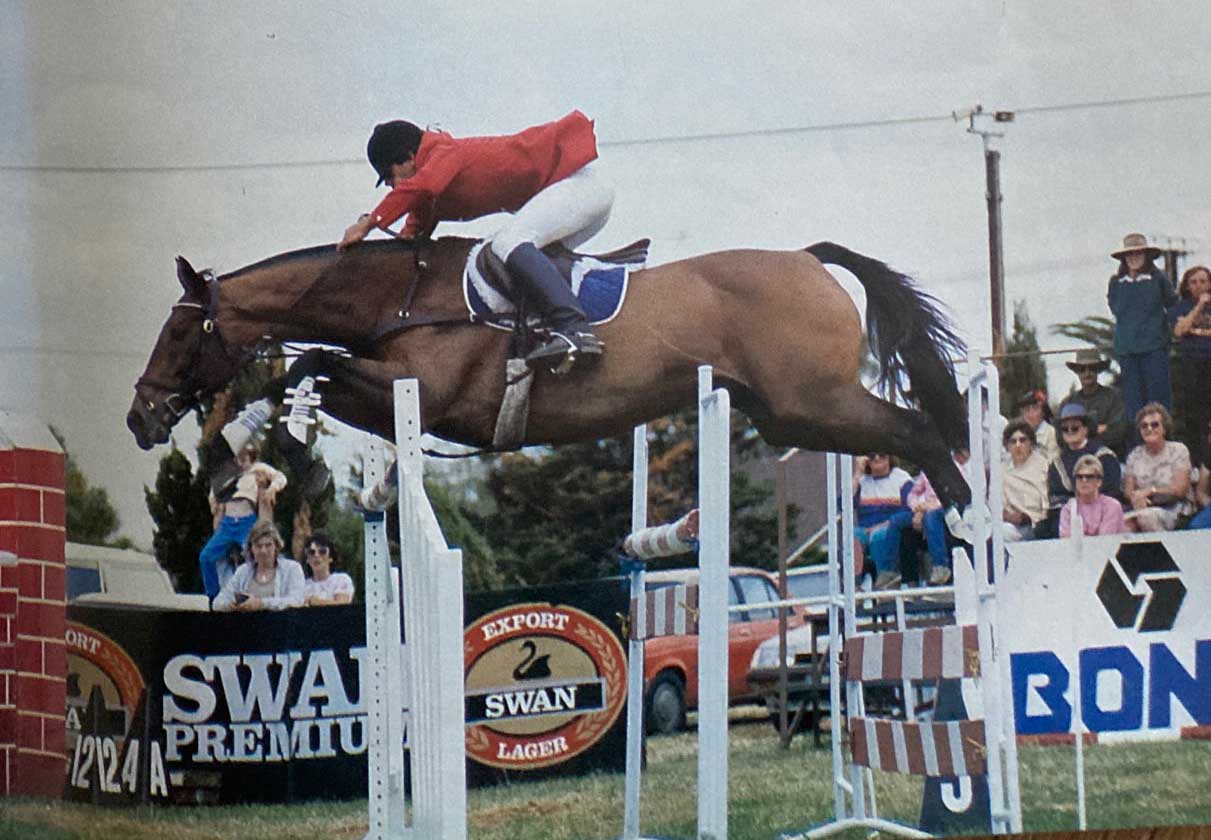 Greg McDermott and McCallum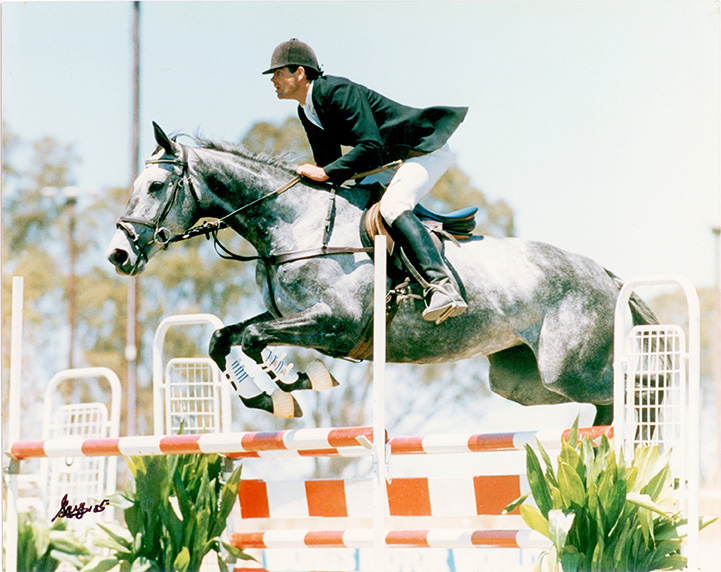 Greg McDermott and Annista – at Wentworth Park Greg McDermott and McCallum
It was about this time that Greg Eurell (who had a wonderful partnership with Mr. Shrimpton) decided that a career in racing was calling and Greg McDermott got the opportunity to ride this talented, but not easy, horse. Mr. Shrimpton was already an Olympian at Los Angeles. He was owned by Gordon Jones and had been tried by another rider but this had not worked out.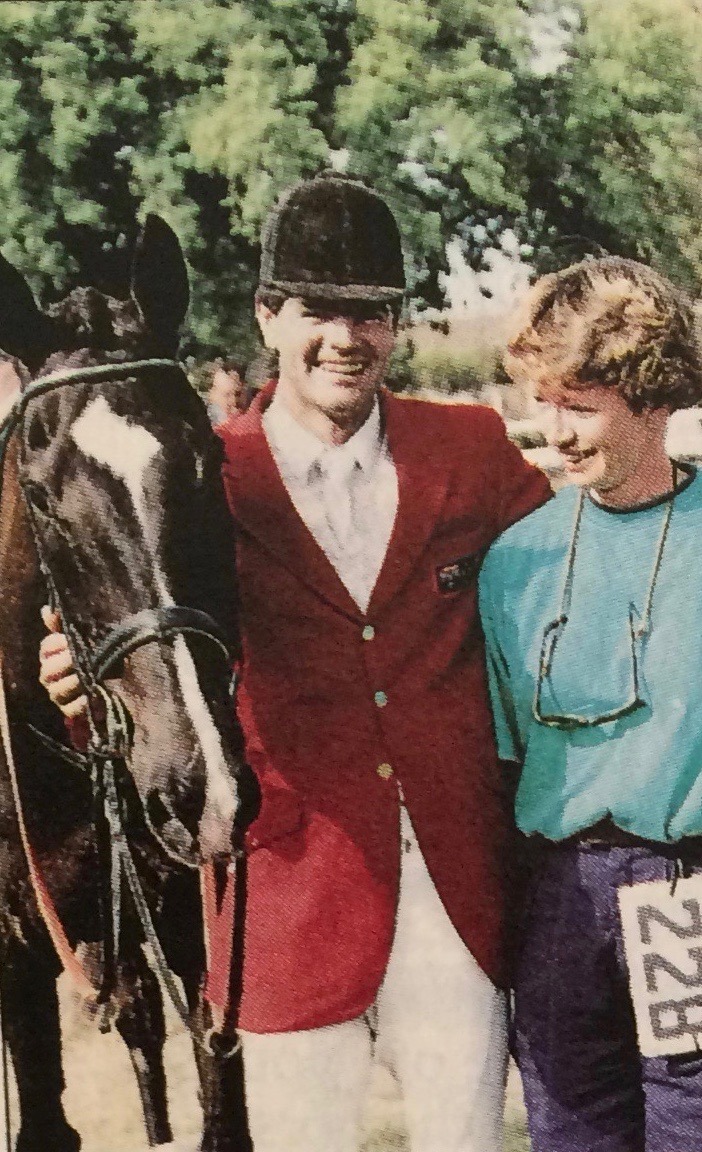 Greg and Jenny McDermott with Mr Shrimpton
Greg rode Mr Shrimpton in New Zealand and was a member of the Australian Team at the Seoul Olympic Games. In 1990, Greg won the Australian 1989/1990 World Cup League and finished 20th at the World Cup Final in Dortmund, Germany.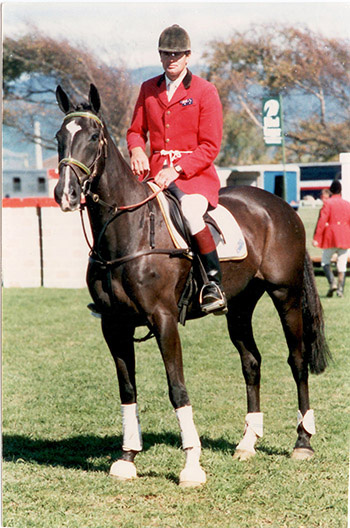 Greg McDermott and Mr Shrimpton in New Zealand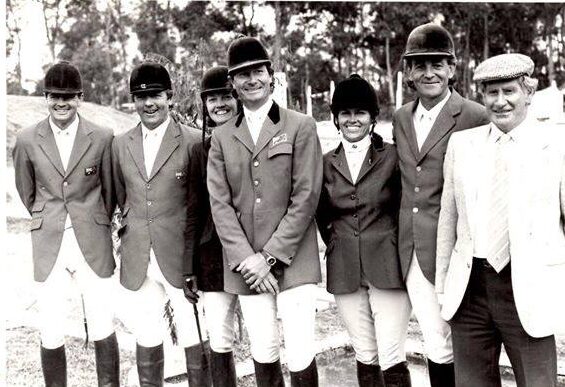 Above: Prior to Seoul Olympic Games (l to r)- Greg McDermott, David Asimus, Vicki Roycroft, George Sanna, Colleen Brook, Rod Brown and Manager Stan Fear.
With a place in the World Equestrian Games in Stockholm much anticipated later in the year. Mr Shrimpton was a popular horse on the European tour and even at 17 years of age there were offers to purchase the spectacular jumper. Sadly, he broke down before Stockholm and tragically died following a bout of colic when in quarantine in England awaiting his return to Australia.
Greg continued to ride for a short time after he arrived back in Australia. However, once he had been to Europe and knew the calibre of horse that was needed to be successful over there – a horse that he did not have, there was not the incentive to keep going and the sport of Jumping lost Greg McDermott to racing and pre-training.
However his involvement in the sport was resurrected with his teaching, being instrumental in teaching many young winners in our sport today, in particular his son Tom who works with him in the racing and pre-training business and is an extremely successful competitor and the current Australian Senior Champion.
We love seeing Greg at all the shows, always helping Tom in the warm-up and cheering him on in the ring. What a wonderful part of the sport in this country Greg McDermott has been, and continues to be!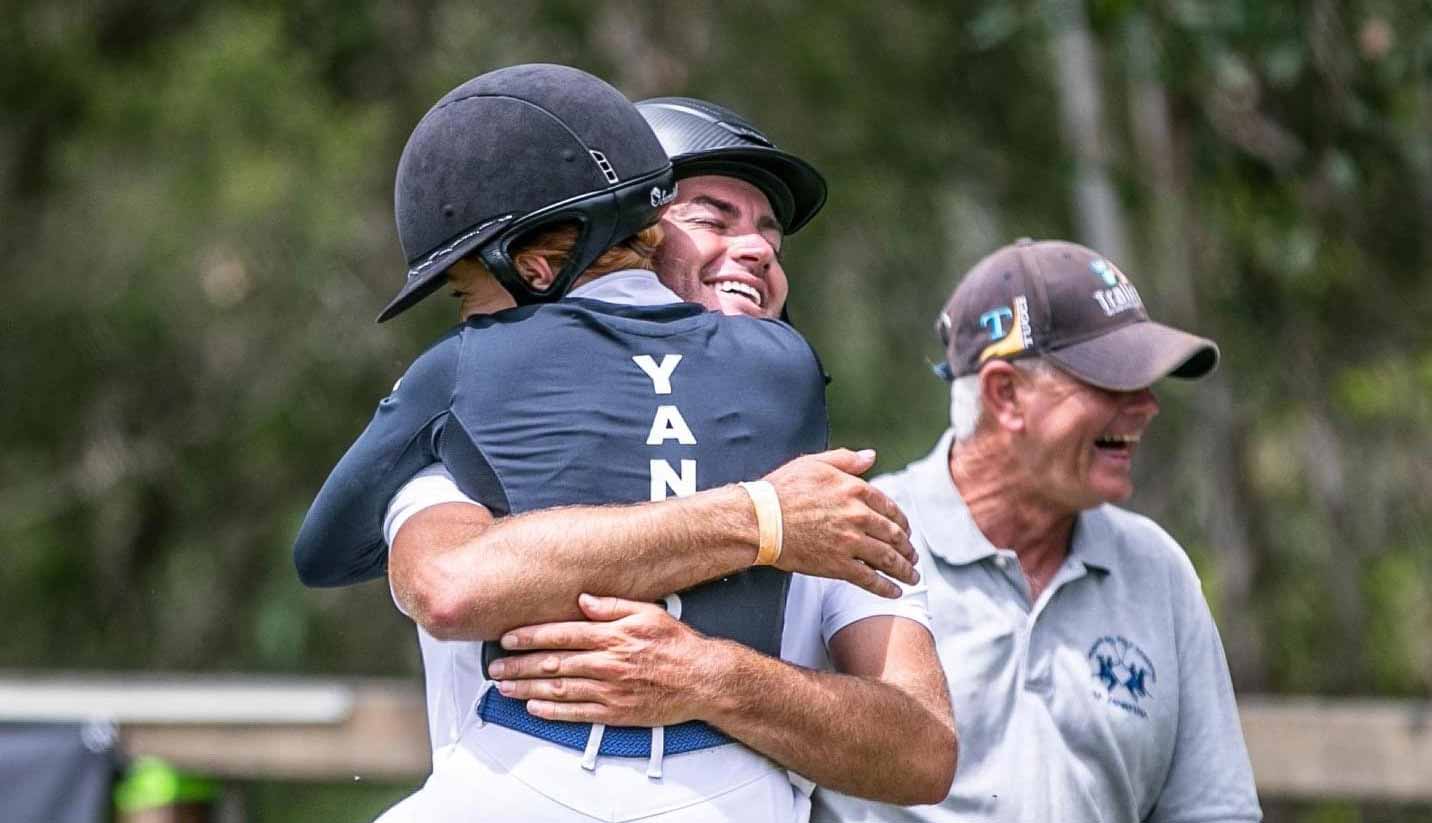 A delighted Greg McDermott in the background as son Tom wins the 2020 Sydney Summer Classic Grand Prix.
Advertisement


View Comments