rider History
Bridget 'Bud' Hyem (née MacIntyre)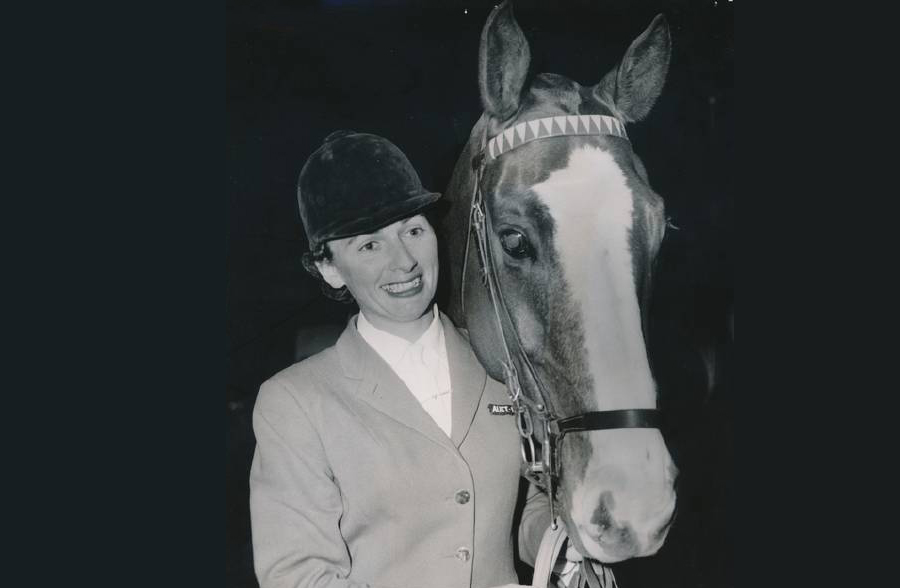 Newcastle Herald
Above: Bridget Hyem with her Olympic horse, Coronation, in 1962.
Bridget 'Bud' MacIntyre grew up on her family's property 'Kayuga', near Muswellbrook, NSW. Bud was a successful show jumper who reached the pinnacle of the sport in 1964 when she became the first female equestrian to represent Australia at an Olympic Games (it was 20 years before another Australian woman rode at an Olympics). At these Games, Australia finished 7th in the team's event and Bud aboard Coronation placed 24th individually. Bud returned to Australia a married woman, after a small wedding in Tokyo to well-known Australian show jumper Bill Hyem.
Advertisement


In 1962 Bud was part of the Australian Touring Team in New Zealand. Bud rode both Coronation and Lookout during the tour and was placed second in the Lady Rider of the Year event on Coronation with Lookout taking 2 x firsts, 3 x seconds and 4 x thirds across the country.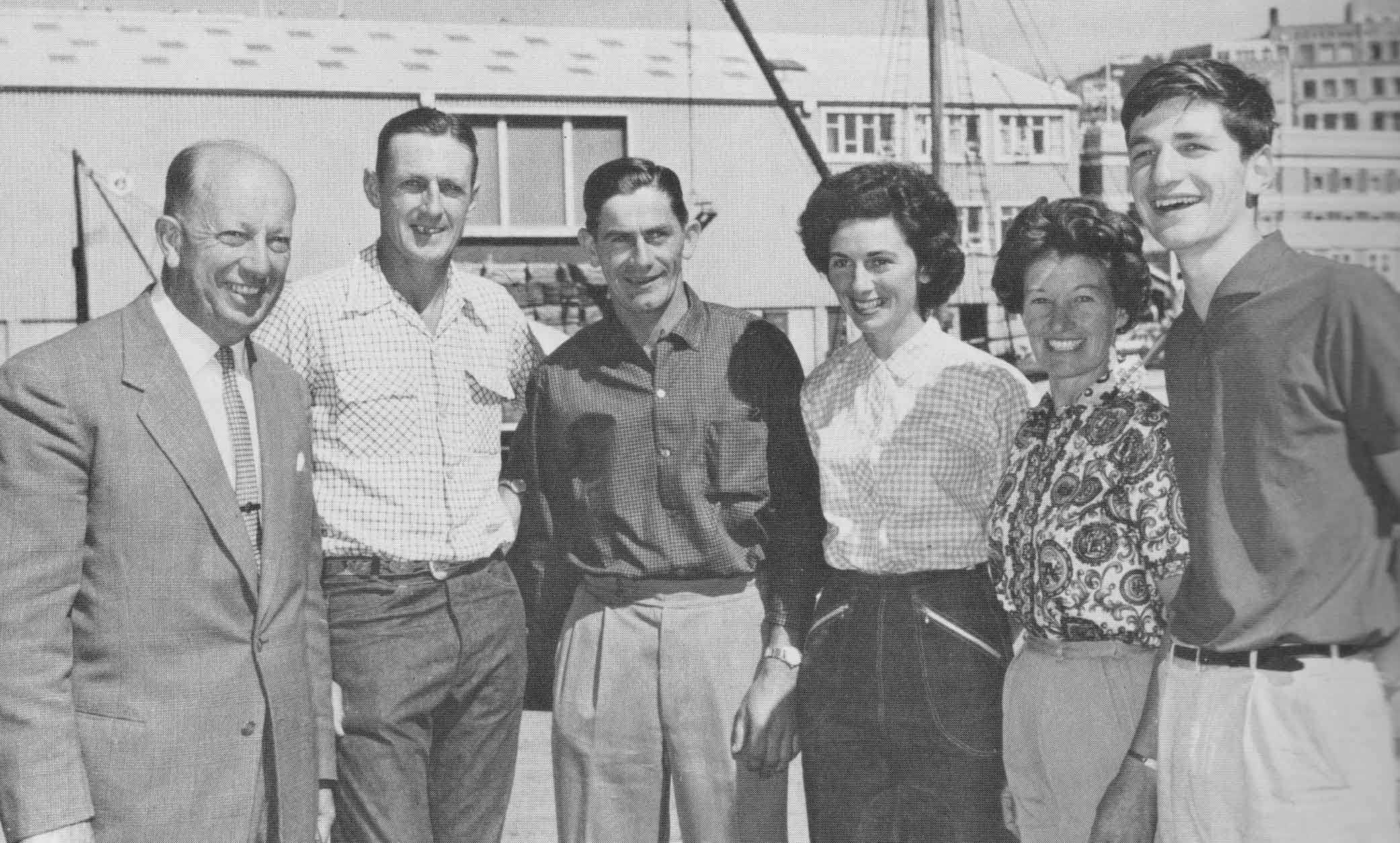 The 1962 Australian touring team at Wellington, New Zealand. (l-r) Hugh Wood, Bill Hyem, Kevin Bacon, Bud MacIntyre, Marjorie Coombes and Peter Winton.
Bud MacIntyre and Lookout at Christchurch, New Zealand 1962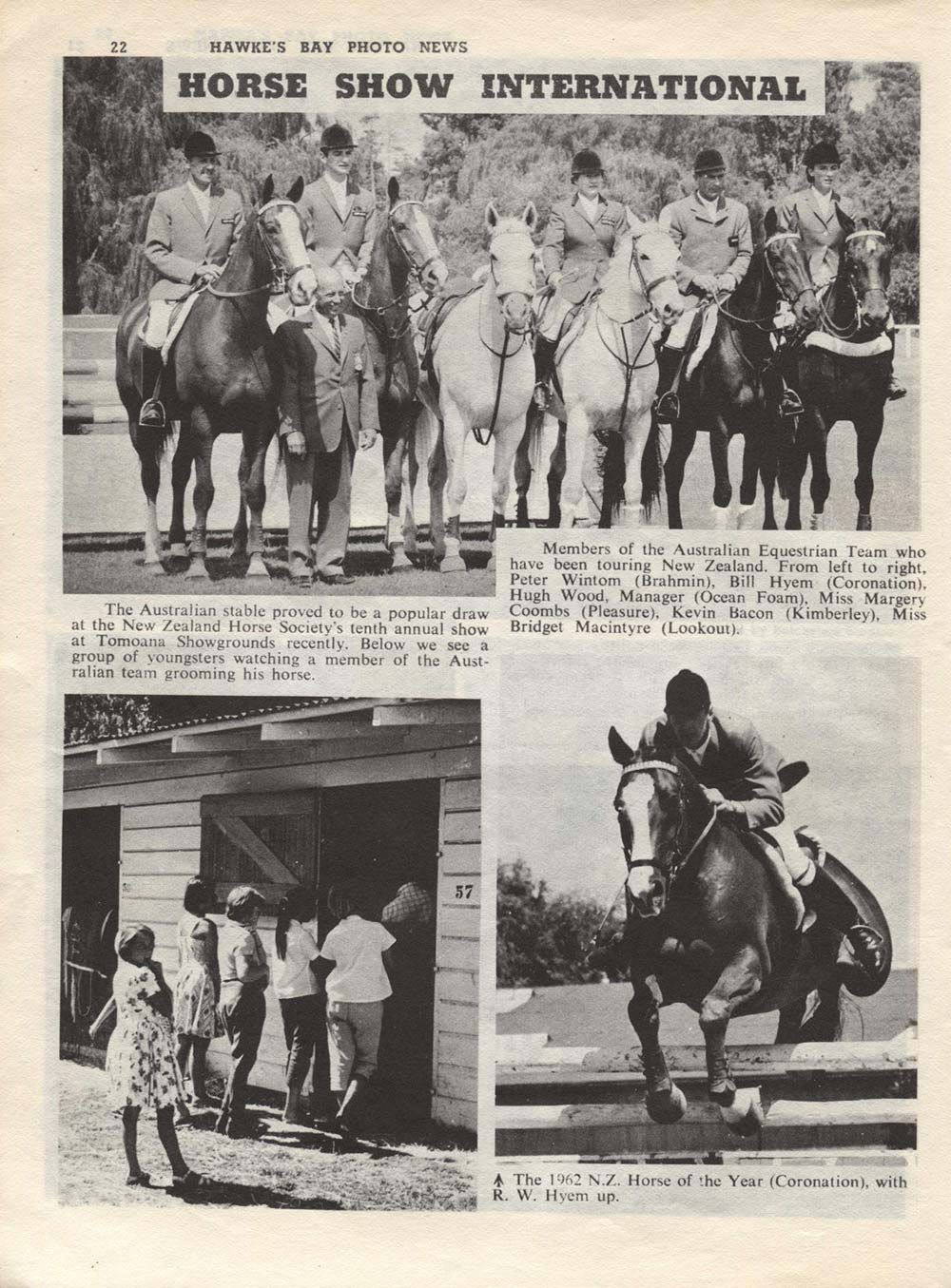 Bud and Coronation were selected for the Australian Olympic Jumping Team and after team training at Bowral, Canberra and Brisbane finally set sail for Tokyo on the 'Easter Star' on 16 September 1964.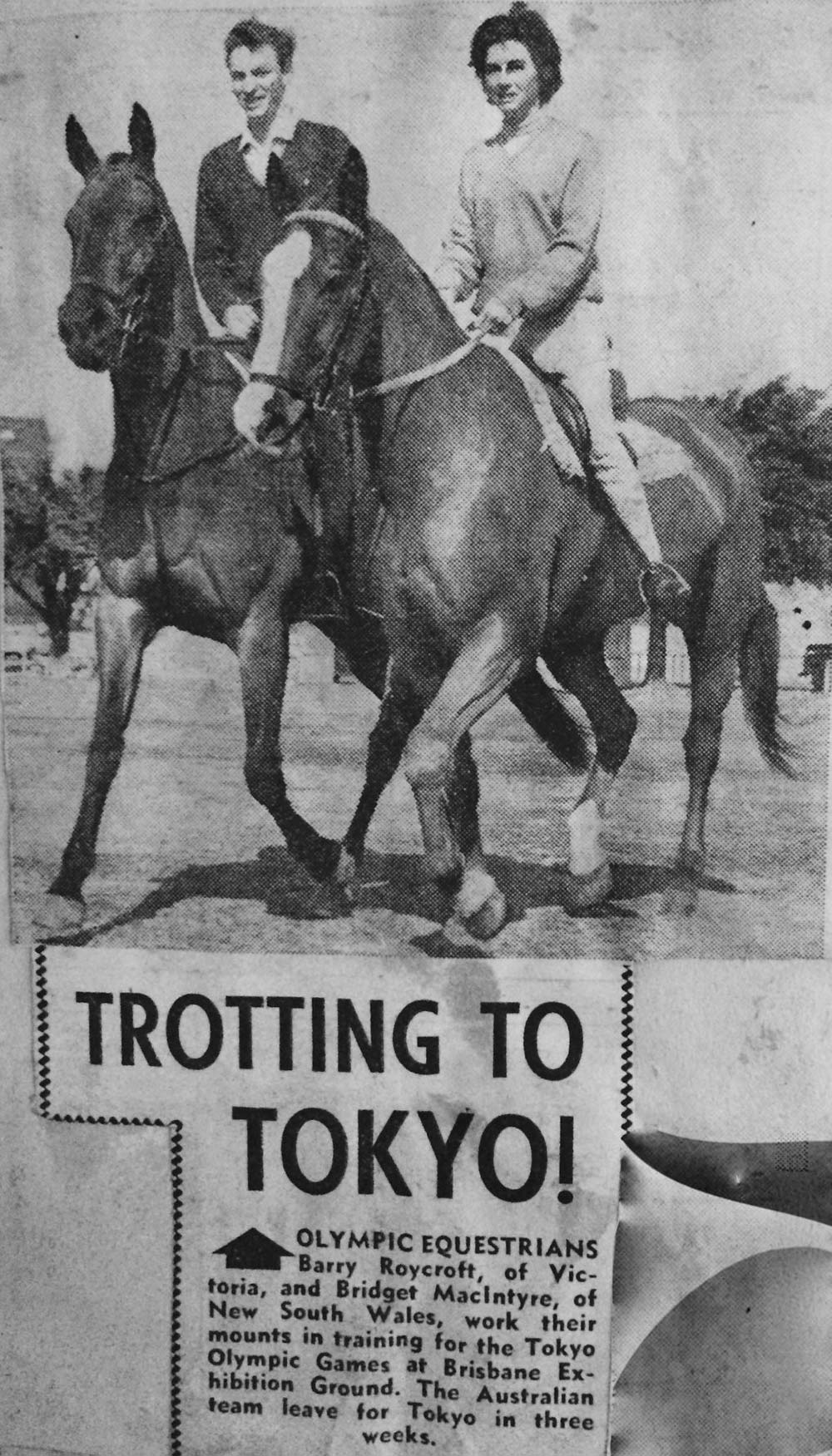 Barry Roycroft and Bud MacIntyre training in Brisbane. Source: Equestrian Memories Australia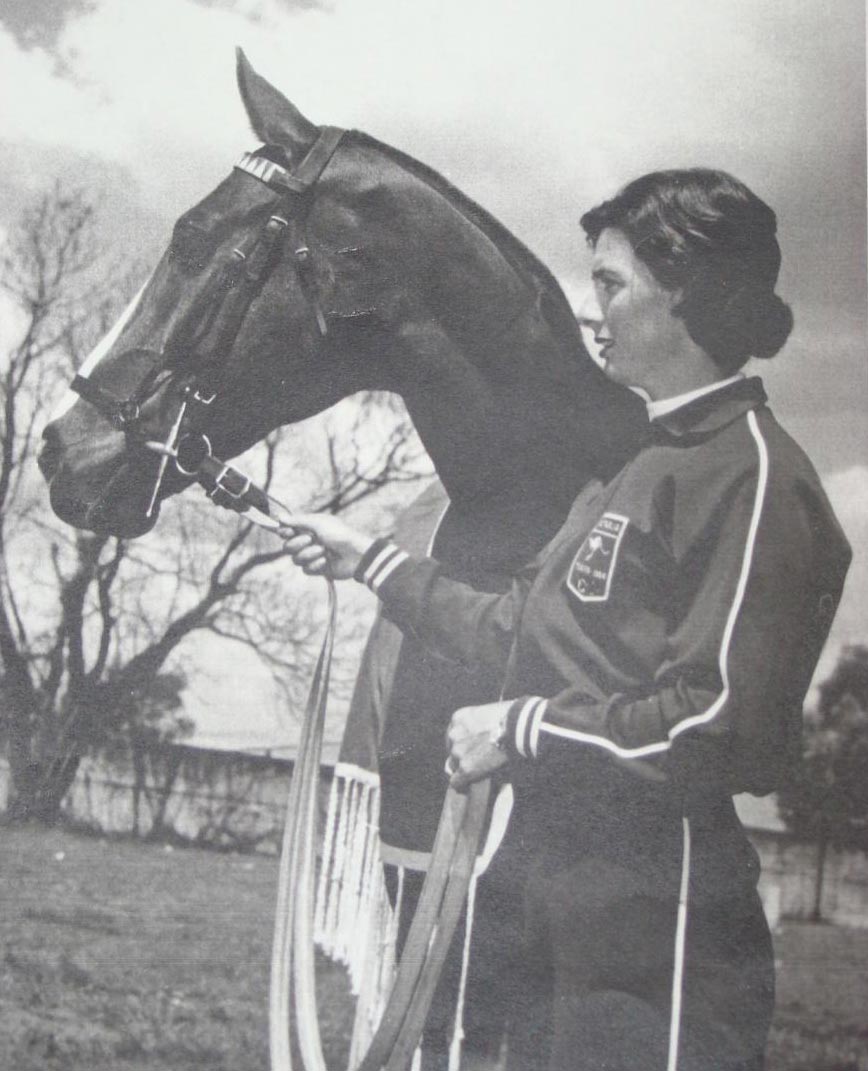 Bridget 'Bud' MacIntyre and Coronation.
Advertisement

The 1964 Tokyo Olympics was a record-setting Games for the Australian Equestrian Team, with Bud being a major part of the event. The team, consisting of Bud aboard Coronation, John Fahey, Kevin Bacon and Barry Roycroft finished in 7th place, which no Australian Olympic Jumping Team has bettered to this day.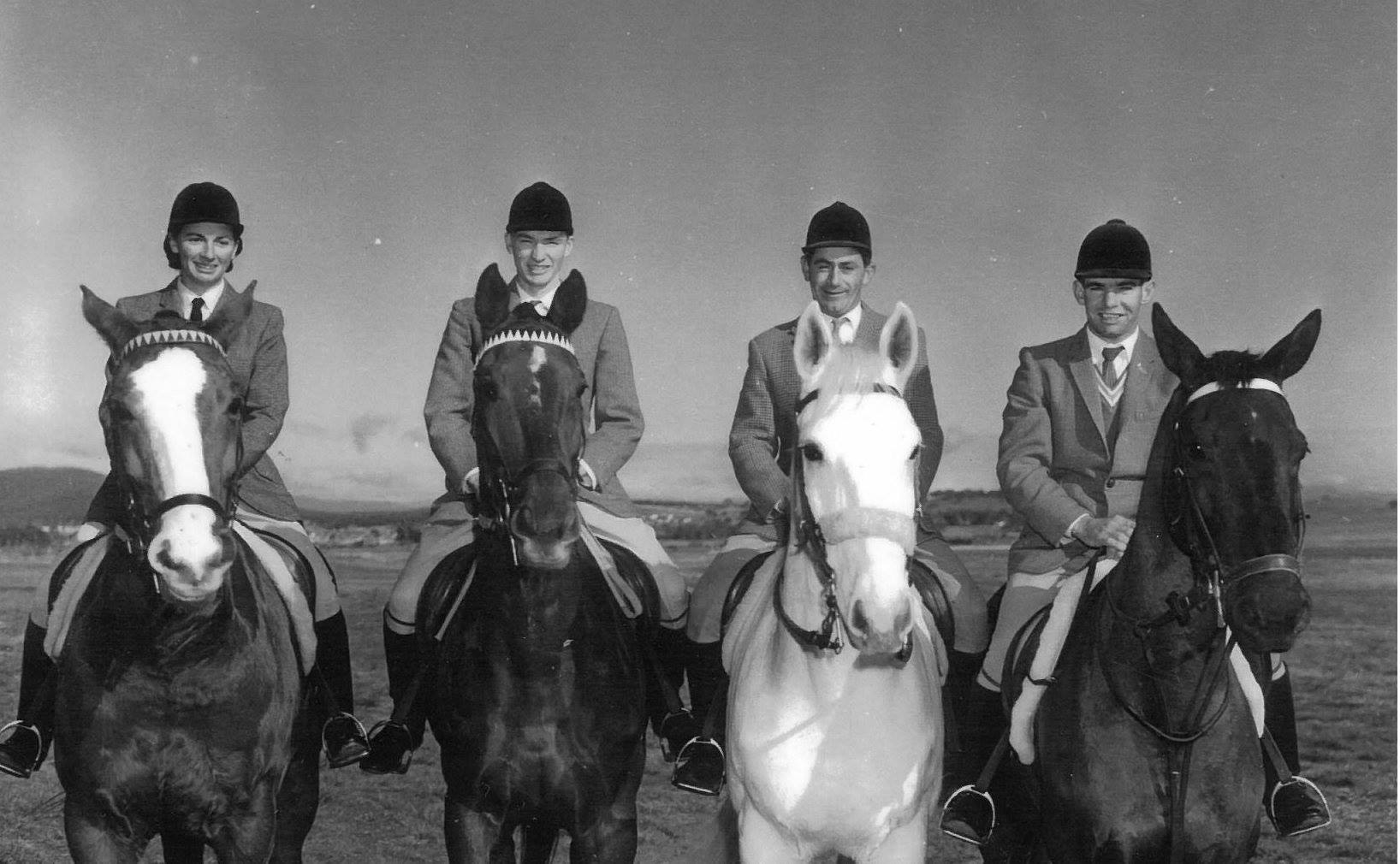 Above: The team that represented Australia in Tokyo in 1964. (l-r) Bud MacIntyre on Coronation, Barry Roycroft on Genoe, Kevin Bacon on Ocean Foam and John Fahey on Bonvale.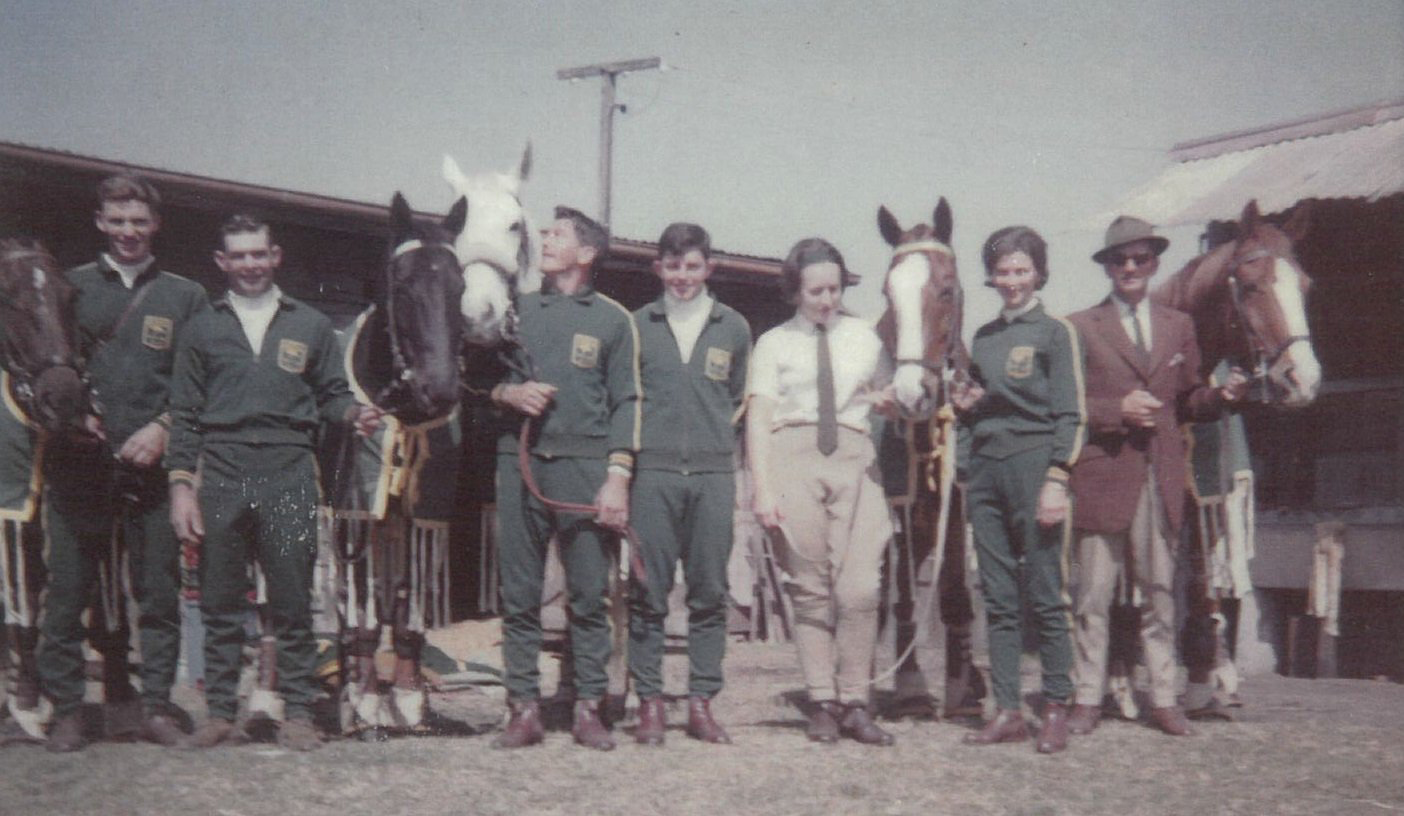 The Australian Olympic Jumping Team prior to boarding the ship for Tokyo 1964. (l-r) Barry Roycroft and Genoe, John Fahey and Bonvale, Kevin Bacon and Ocean Foam, grooms Milton and Margaret, Bridget 'Bud' MacIntyre and Coronation and Karl Jurenak (coach) and reserve horse Brahmin.
Showjumping was on the last day of the Games, the course was not easy and although it appeared to be not overly high, spreads were big and the ground was still heavy from prior rain. The Australians were up against riders from Britain, Italy, Korea, Argentina, Japan, USA, Mexico, France, Russia, New Zealand, Spain, Switzerland and Germany – in all 46 riders. Due to a leg problem, Bud and Coronation had done little jumping in the days before the event however jumped well and only had 16 faults. The second course of the event proved difficult with only one clear round. Bud and Coronation jumped a solid round, incurring a total of 23.5 faults.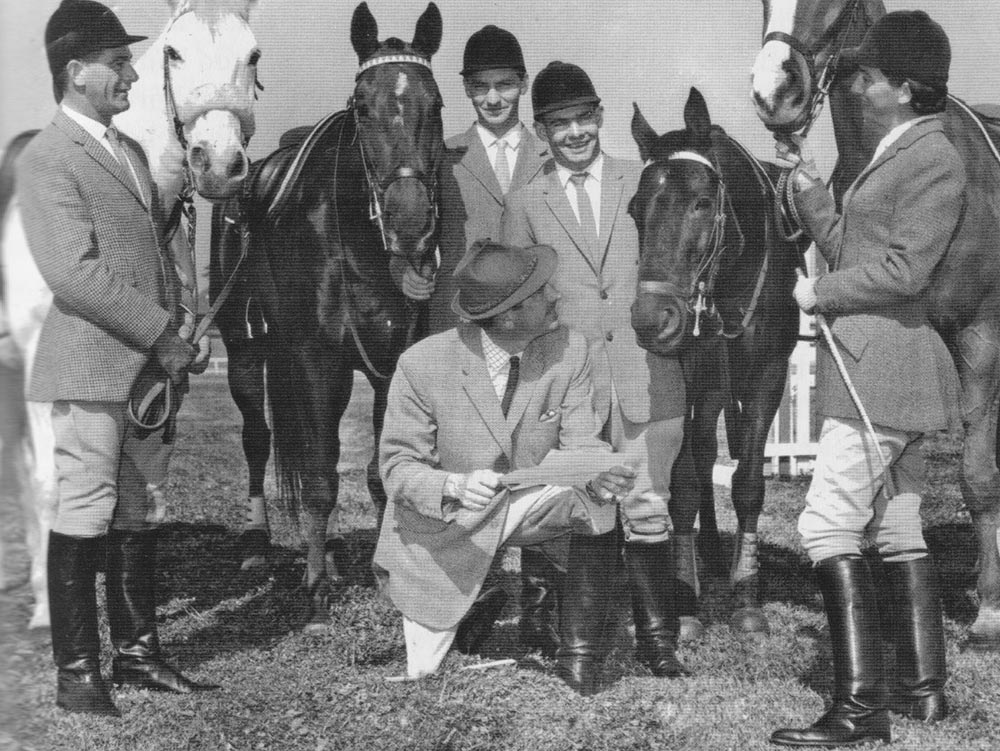 In Tokyo 1964  (l-r) Kevin Bacon and Ocean Foam, Barry Roycroft and Genoe, Karl Jurenak (trainer), John Fahey and Bonvale, and Bridget 'Bud' MacIntyre and Coronation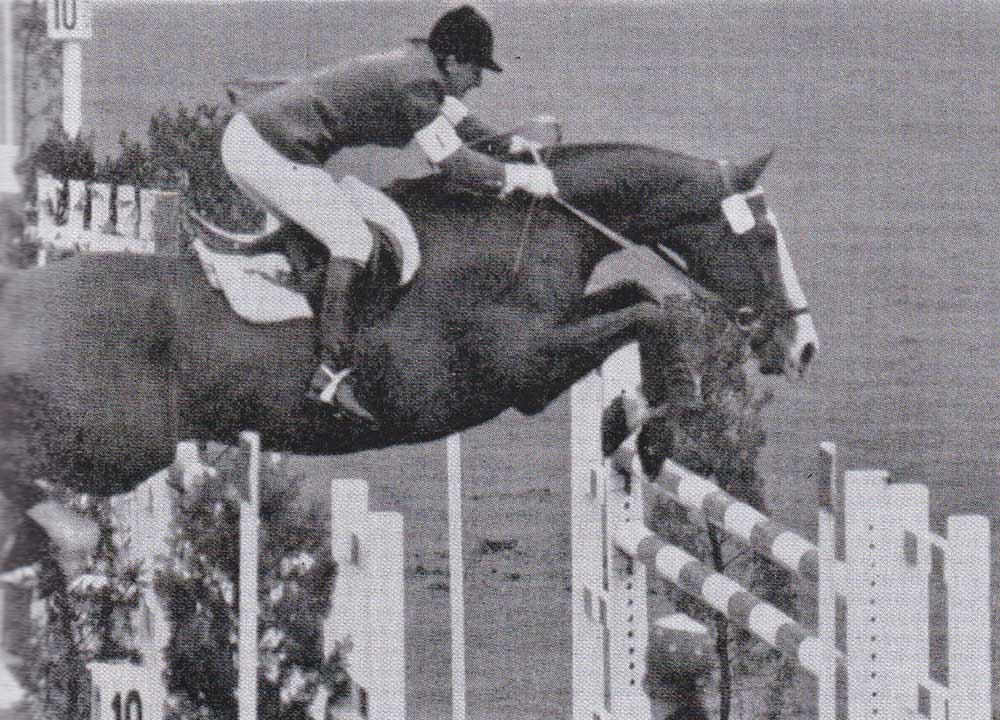 Bridget 'Bud' MacIntyre and Coronation at fence 12. Tokyo 1964.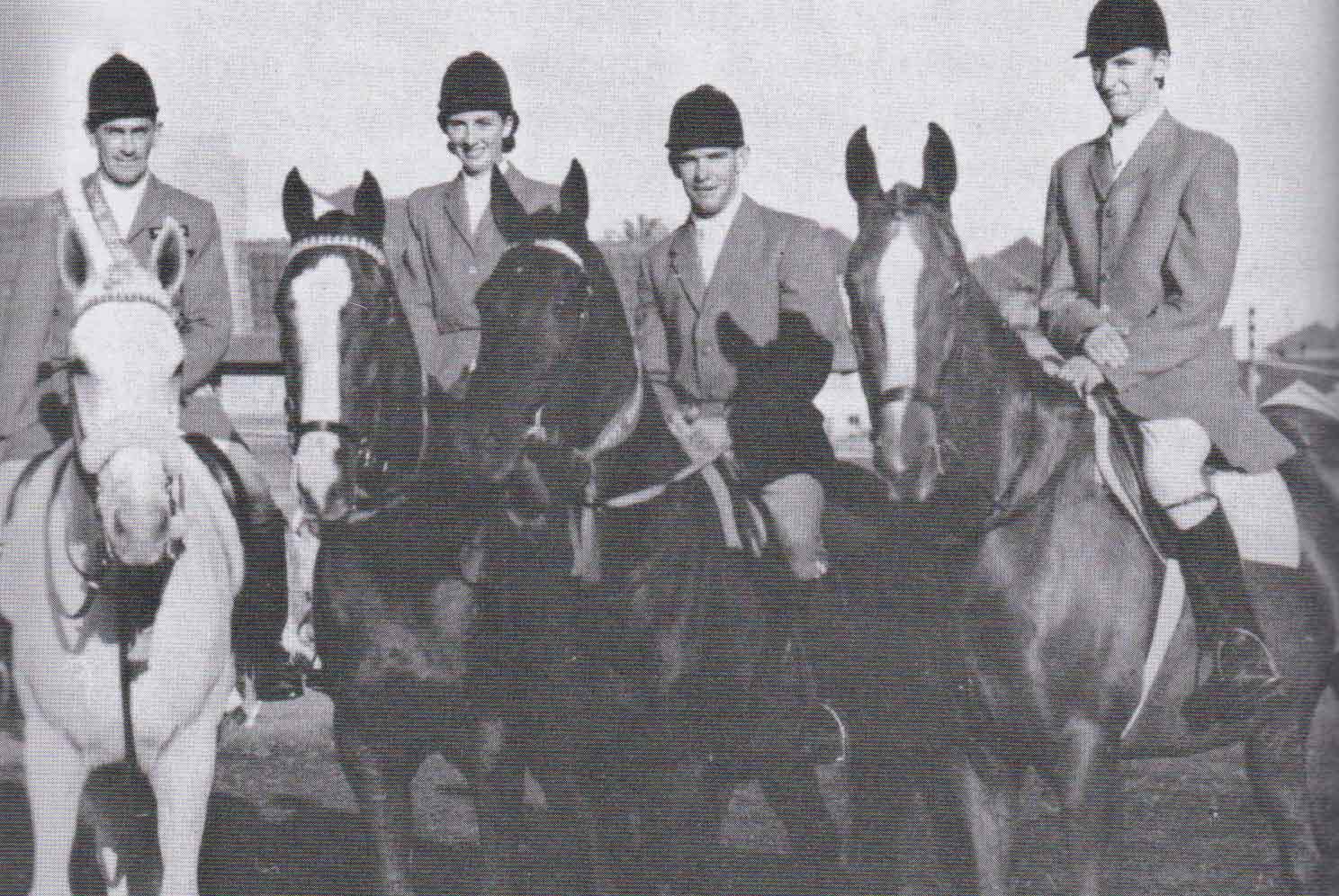 After the event in Tokyo 1964  (l-r) Kevin Bacon and Ocean Foam, Bridget 'Bud' MacIntyre and Coronation, John Fahey and Bonvale and Barry Roycroft on Brahmin.
Bud married Bill Hymen at the conclusion of the Olympic Games in Tokyo and after their return to Australia continued to ride with many successes on Coronation, Banoon and a number of other young horses she produced.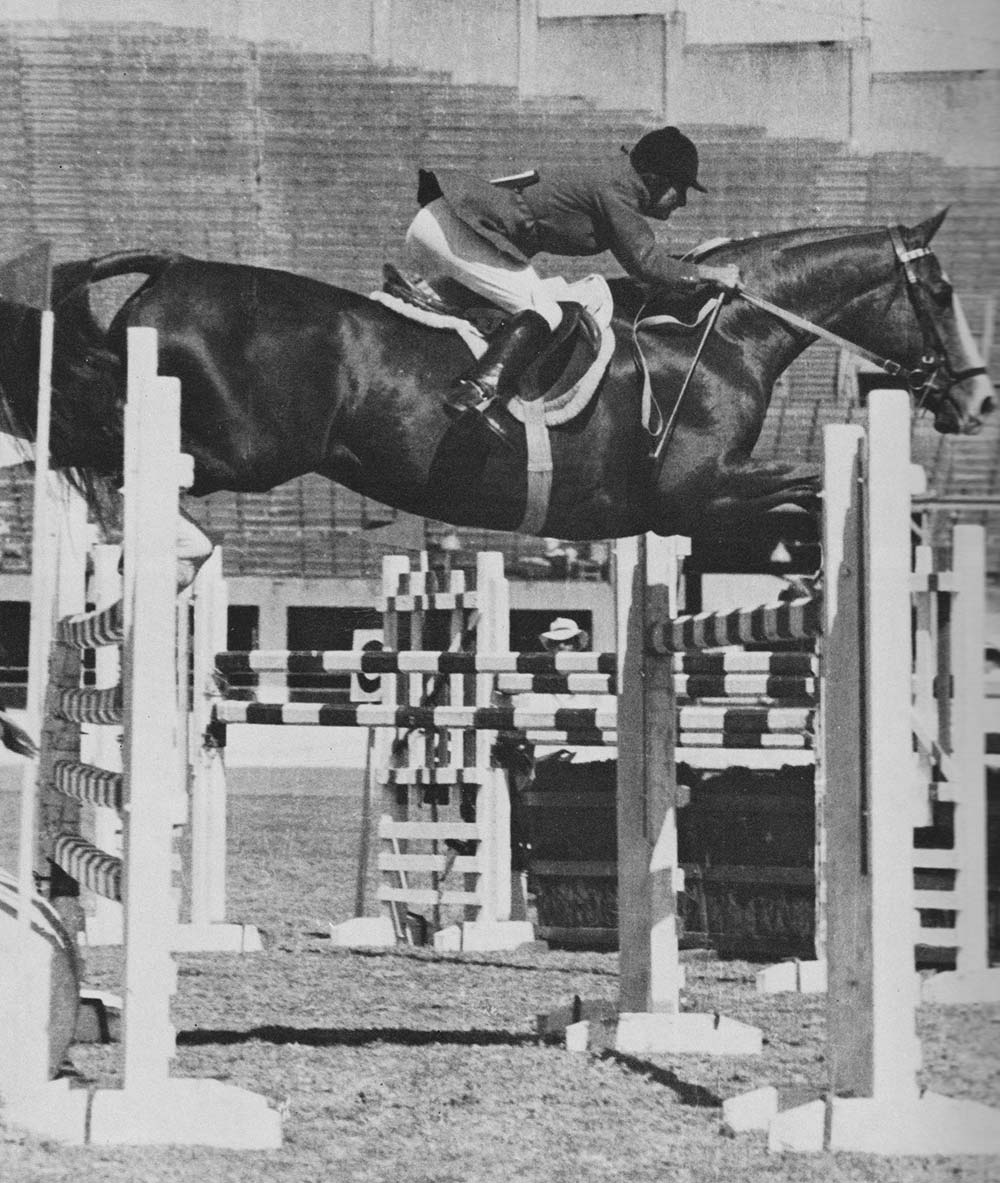 Bud Hymen and Coronation winning the EFA Cup 1966.
After her husband Bill died in 1977, Bud had the challenge of running the 4500-hectare property "Kibah" by herself and also managed to continue breeding and running equestrian competitions.
Later in life, Bud bred two of Australia's most successful event horses, Olympic gold medallists Kibah Tic Toc and Kibah Sandstone. The half-brothers were both ridden by Matt Ryan, with Tic Toc claiming double gold in Barcelona and Sandstone gold in the teams' event in Sydney.
Bud opened up her famous property 'Kibah' to hold both Pony Club and EA One Day Events, the well-known cross country course was attended by keen eventers from all over Australia.
"Worldwide, there are a couple of women well-remembered for their contribution and Bud Hyem is right there at the front of them – she was a leader, she was a very tough lady and she put a lot more into the sport than she took out," Heath Ryan said.
Kibah Tic Toc was retired from competition in 1995, after tripping and damaging a leg, and came home to Kibah in 1999 to spend the rest of his days in contented retirement in the paddocks where he grew up.
Kibah Tic Toc made a fleeting return to the spotlight in the year 2000 when in the Olympic Torch parade through Gunnedah, ridden by his owner, Bud.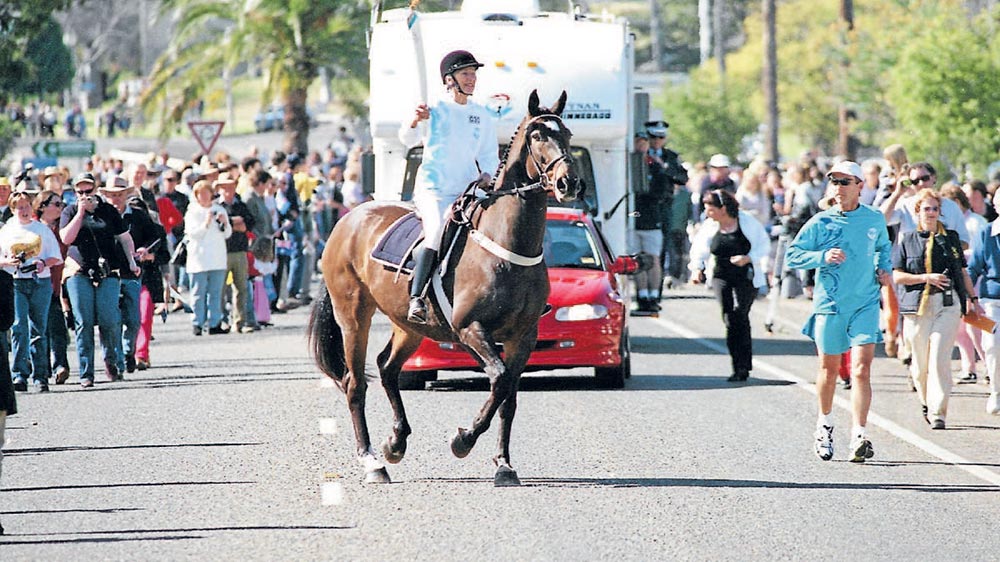 Kibah Tic Toc ridden by Bud Hyem in the Olympic Torch Relay, which passed through Gunnedah on September 1, 2000.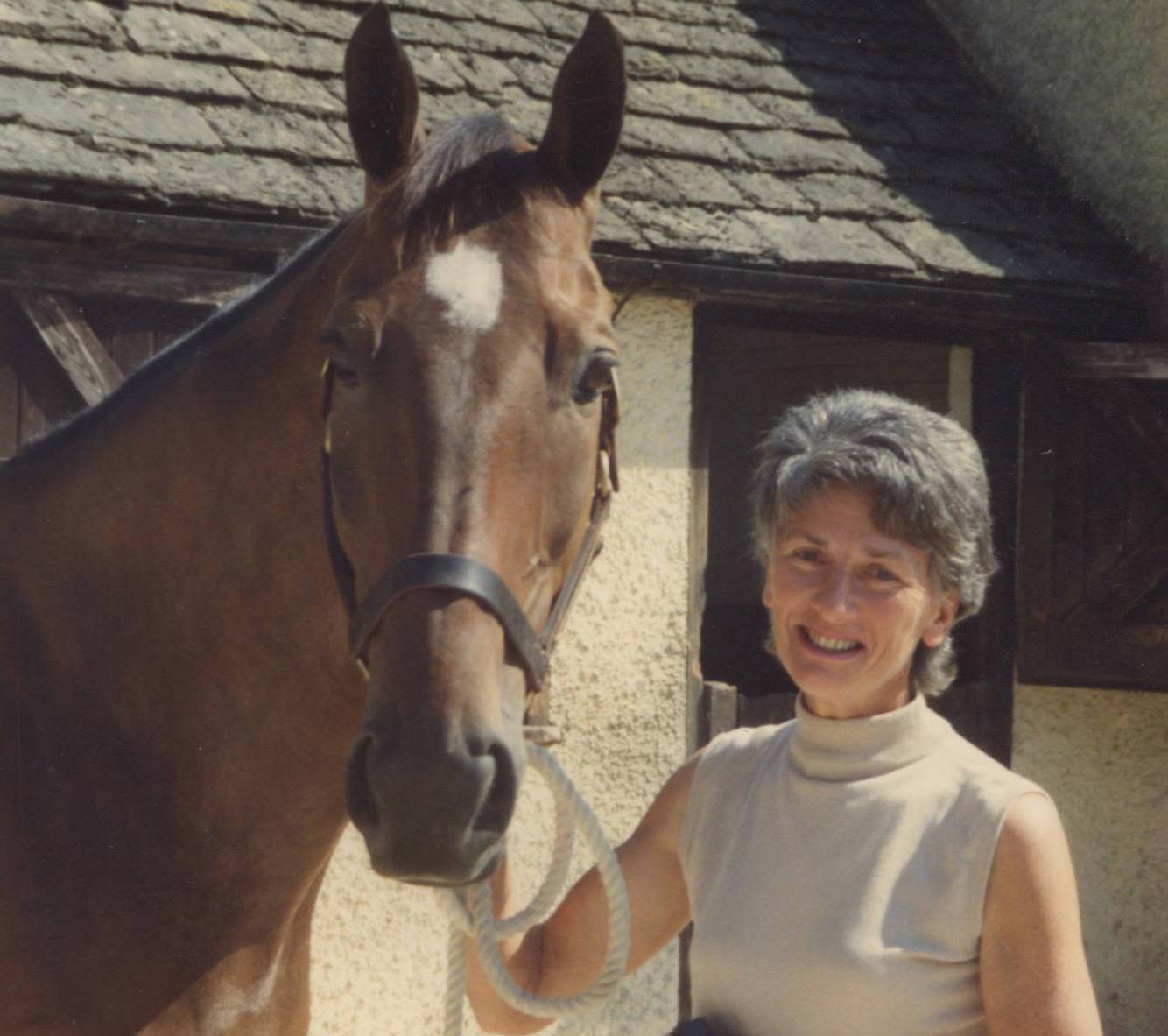 Bud Hyem and Kibah Tic Toc (approx 1999)
In an interview for the ABC's Australian Story, in 2001, Bud said from the day he was born, Kibah Tic Toc was special: "He had the most beautiful sort of arched neck as a foal, it was just lovely, and very strong-boned, and I thought, 'Ah, I've got it. This is it'."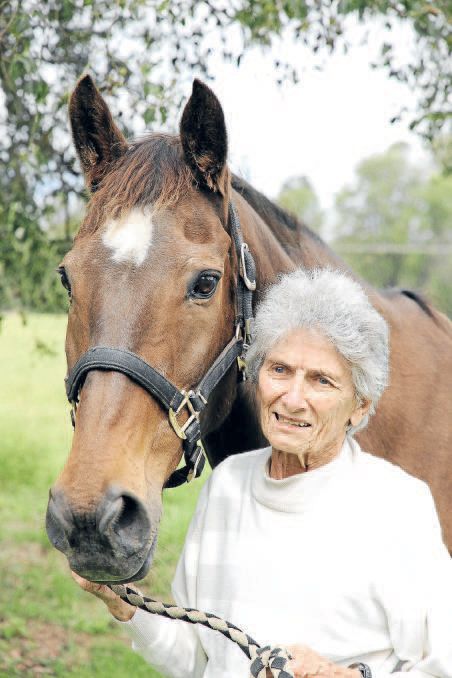 Bud Hyem and Kibah Tic Toc. Photo taken by James Hyem on Boxing Day 2011.
Bridget Anne Hyem née MacIntyre (26 September 1933 – 3 March 2014) played a hand in some of Australia's greatest equestrian triumphs. It is a rare and remarkable accomplishment that will long be remembered. 
View Comments