rider History
Colleen Brook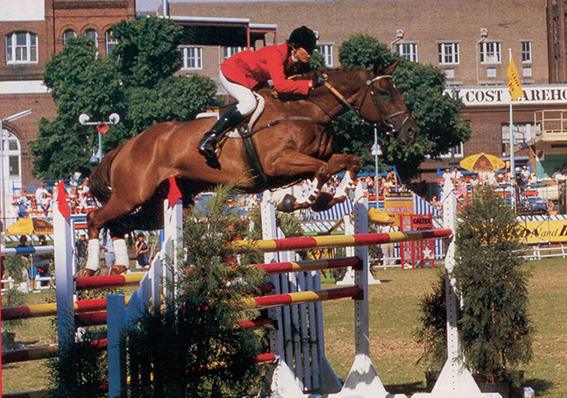 Equestrian Memories Australia
Above: Colleen Brook and Carlbrook Rebound at the Sydney Festival.
Colleen Brook was born in 1953 and grew up in the Bellinger River Valley, inland from Coffs Harbour northern NSW. She started riding when she was 2 years old. Colleen's mother Joyce was an excellent rider and president of the local Pony Club, being in the first group of accredited Pony Club Instructors. Her parents Joyce and the late Bob Brook were both National Showjumping Judges and her father an International Course Designer, plus a National Selector.
Advertisement


When they moved to Sydney in 1963, Colleen was horse-less for a couple of years, but once were back into it she rode in anything and everything she could. In her late teenage years she started to focus on showjumping, although kept eventing as a part-timer.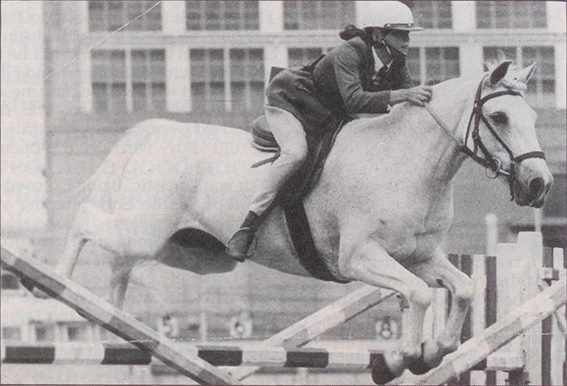 A young Colleen Brook and Trooper. Source: Equestrian Memories Australia
Colleen has been a regular showjumping competitor since she was young, competing successfully across the country and internationally. Her local credits include Champion Lady Rider at Sydney Royal, 10-time winner of the Alice Laidlaw Lady Rider over Obstacles at Melbourne Show, multiple winner of NSW and VIC Showjumping Championships and a winner of the Australian Showjumping Championship in 1985.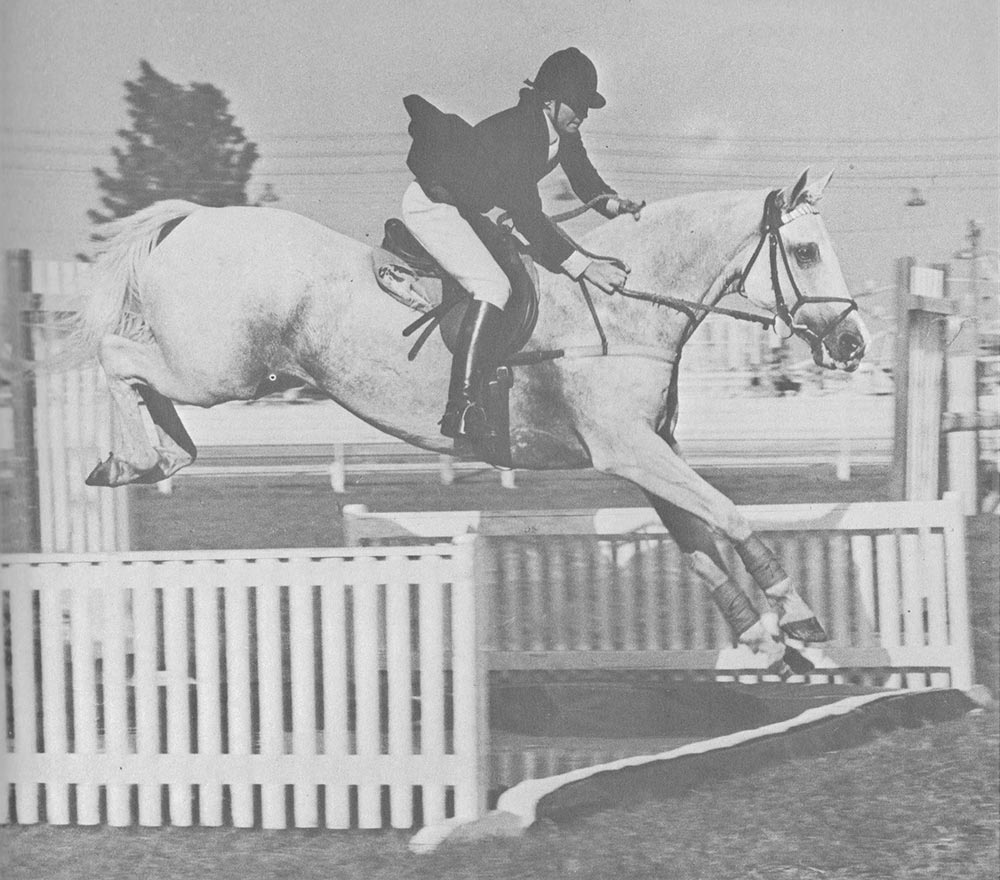 Colleen Brook on the 15.2hh Cinnibar over a water jump (1970's)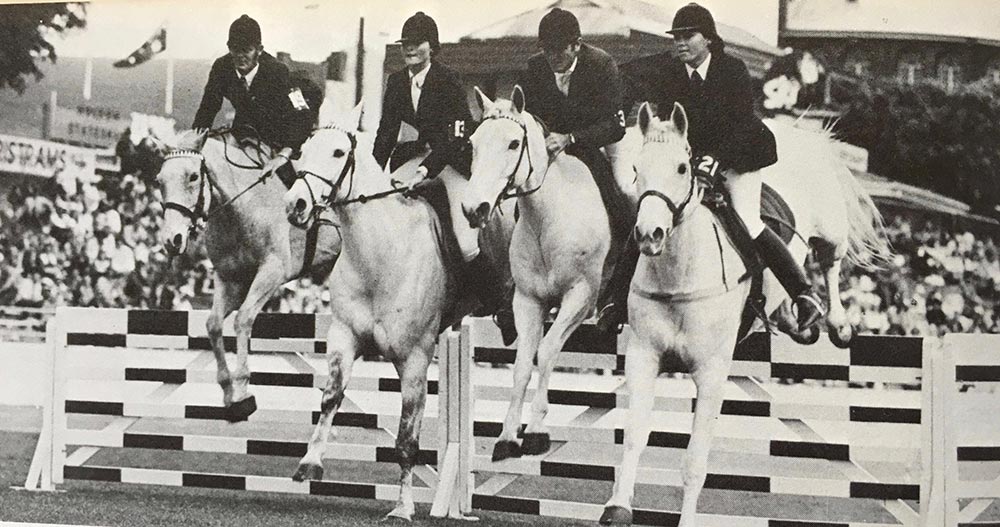 Brisbane Royal. From left to right – Peter Mullins and Mr. Greg, Mary Asimus and Eurabbie, Lindsay Ball and Grey Seasand Colleen Brook on Cinnibar.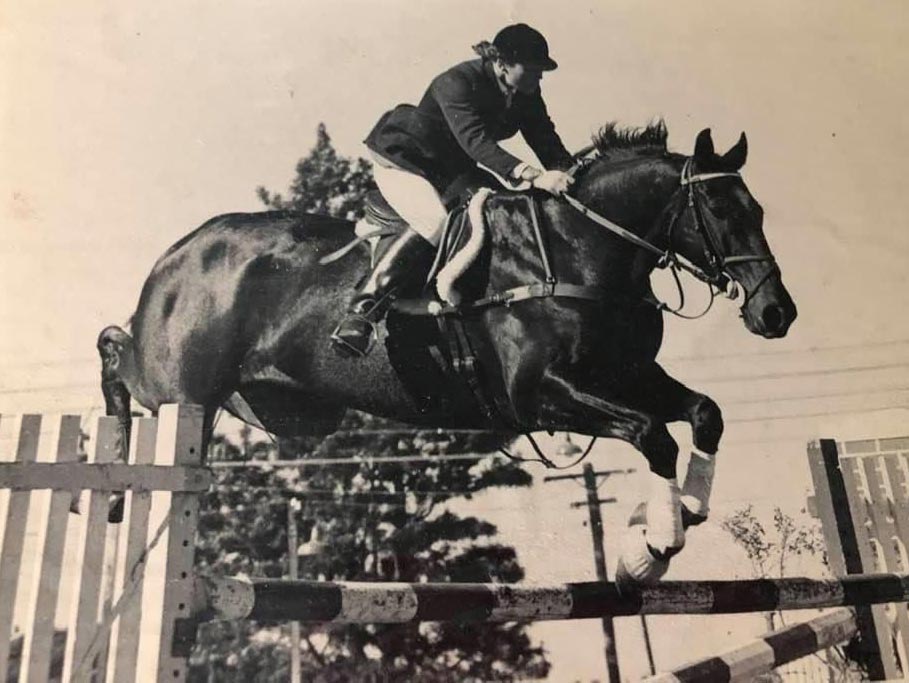 Colleen Brook and Donau Quelle 2nd in the NSW Jumping Council Futurity 1977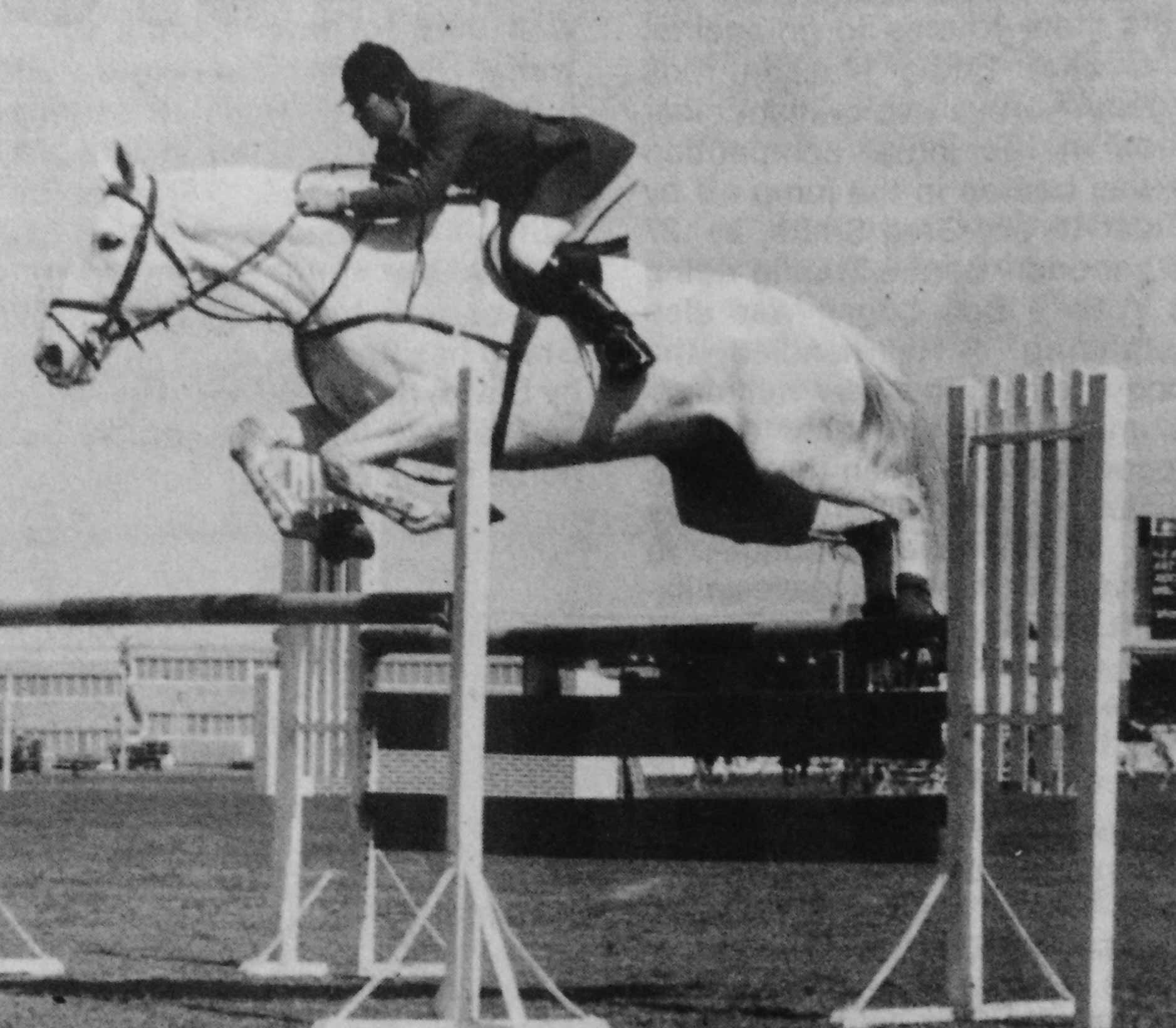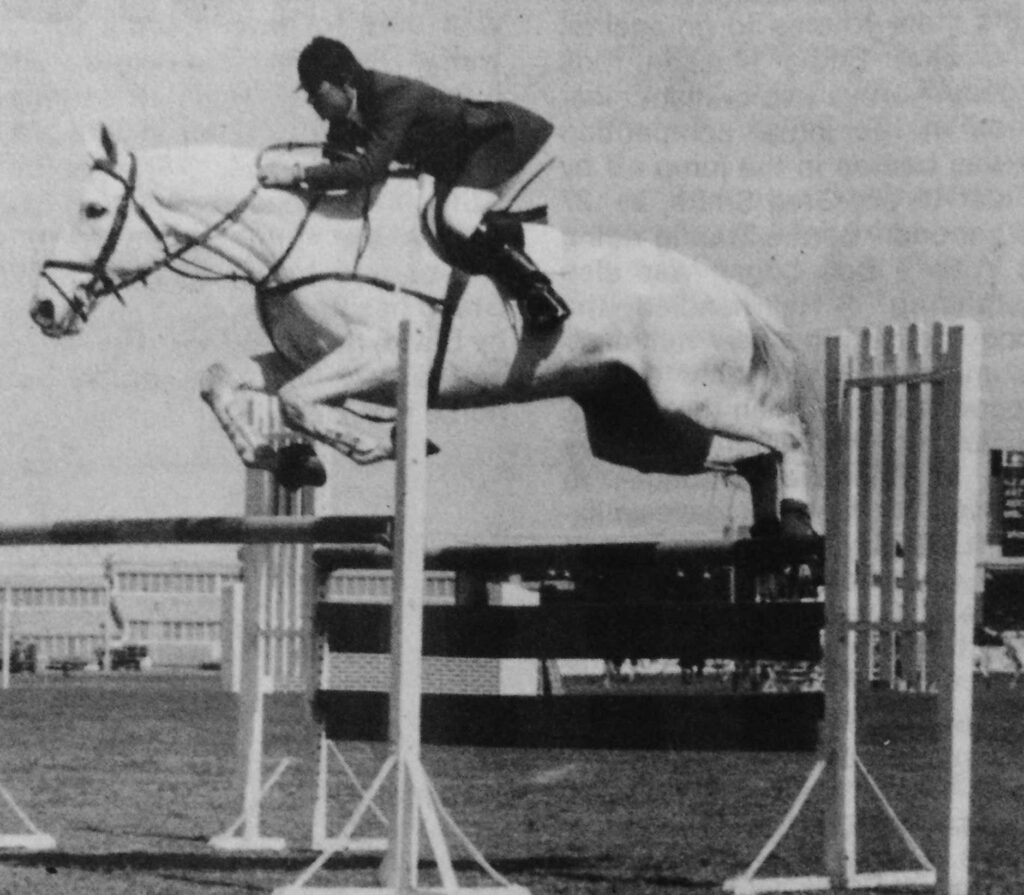 Colleen Brook winning the Alice Laidlaw riding over obstacles at the 1982 Melbourne Show.
Advertisement

Colleen has produced many great horses. Carlbrook Rebound was certainly one of these – winning four of her eleven victories in World Cup qualifiers and the Australian Championship in 1985.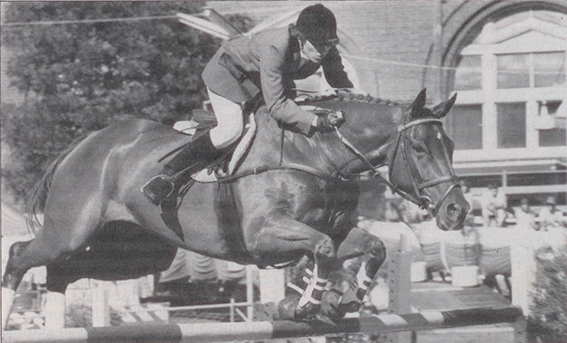 Colleen Brook and Carlbrook Rebound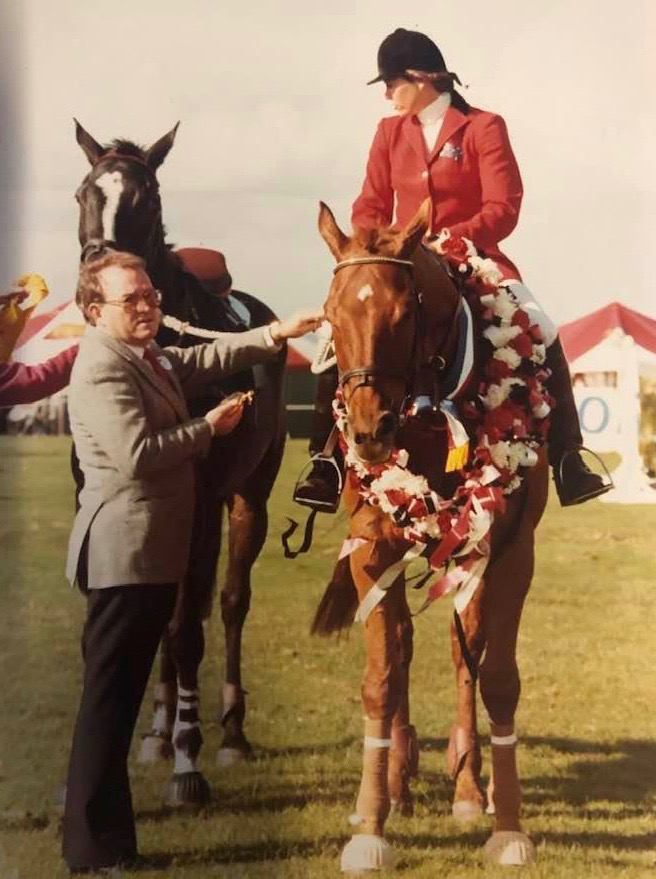 Colleen Brook and Carlbrook Rebound winners of the Australian Championship in 1985.
On the international scene, Colleen has ridden in nine FEI Jumping Nations Cups for Australia (including at Aachen (twice), Hickstead and Rome). In 1991 Colleen won the Grand Prix class at three Central European League World Cup CSIO events in Europe, including Kiskunhalis in Hungary – where Australia also won the Nations Cup Competition. These wins qualified her for a wild-card entry with Meridian into the World Cup Final at Del Mar in 1992 where she finished in 21st position.
In total, Colleen has started in 133 World Cup qualifiers, twice being runner-up in the Pacific League standings (in 1989/90 and 1998/99). Colleen was reserve twice for the Seoul and Barcelona Olympics and rode for Australia at the first World Equestrian Games (WEG) in Stockholm in 1990 with Talkind and also the World Cup Final in Dortmund in the same year.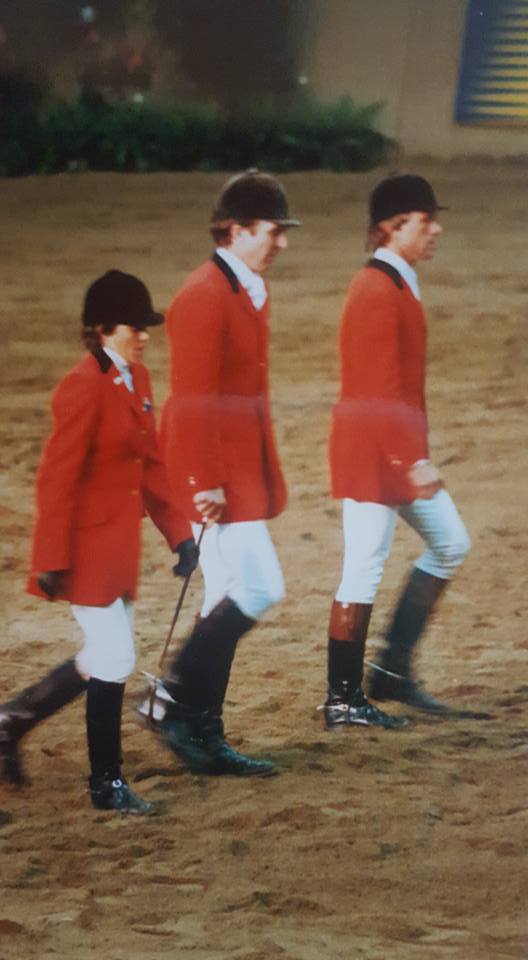 Above: Tokyo CSI in the 1980s. Colleen Brook, Captain Mark Phillips (UK) and John Cottle (NZ) walking a showjumping course. Sourced from Equestrian Memories Australia.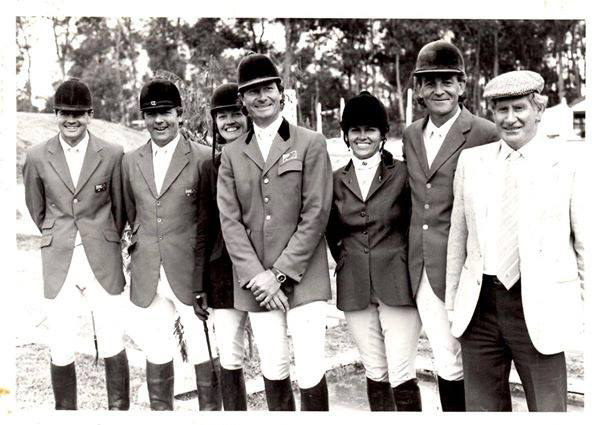 The above photo was taken in Sydney prior to Seoul Olympic Games in 1988. (l to r) Greg McDermott, David Asimus, Vicki Roycroft, George Sanna, Colleen Brook, Rod Brown and Manager Stan Fear. Sourced from Equestrian Memories Australia.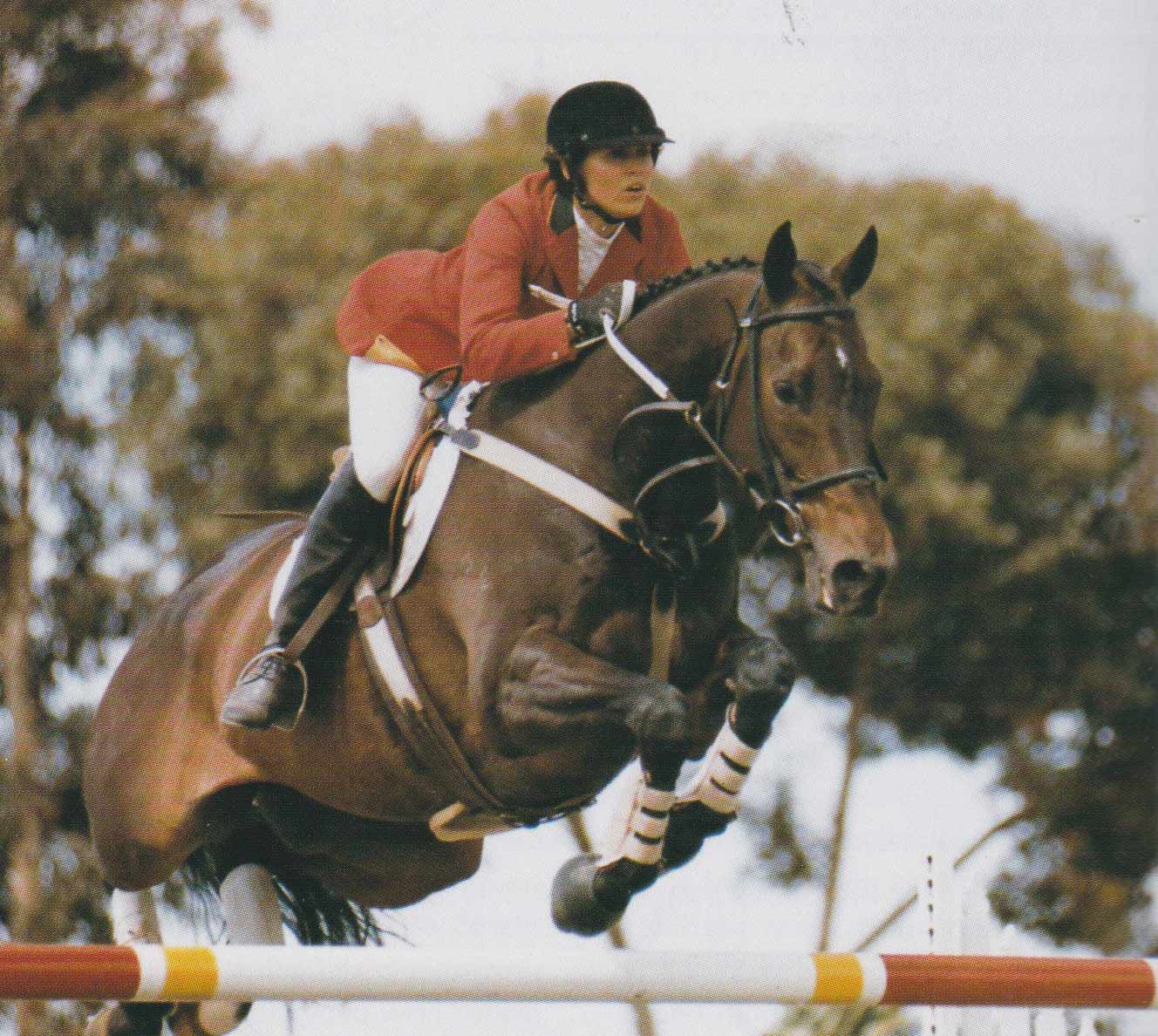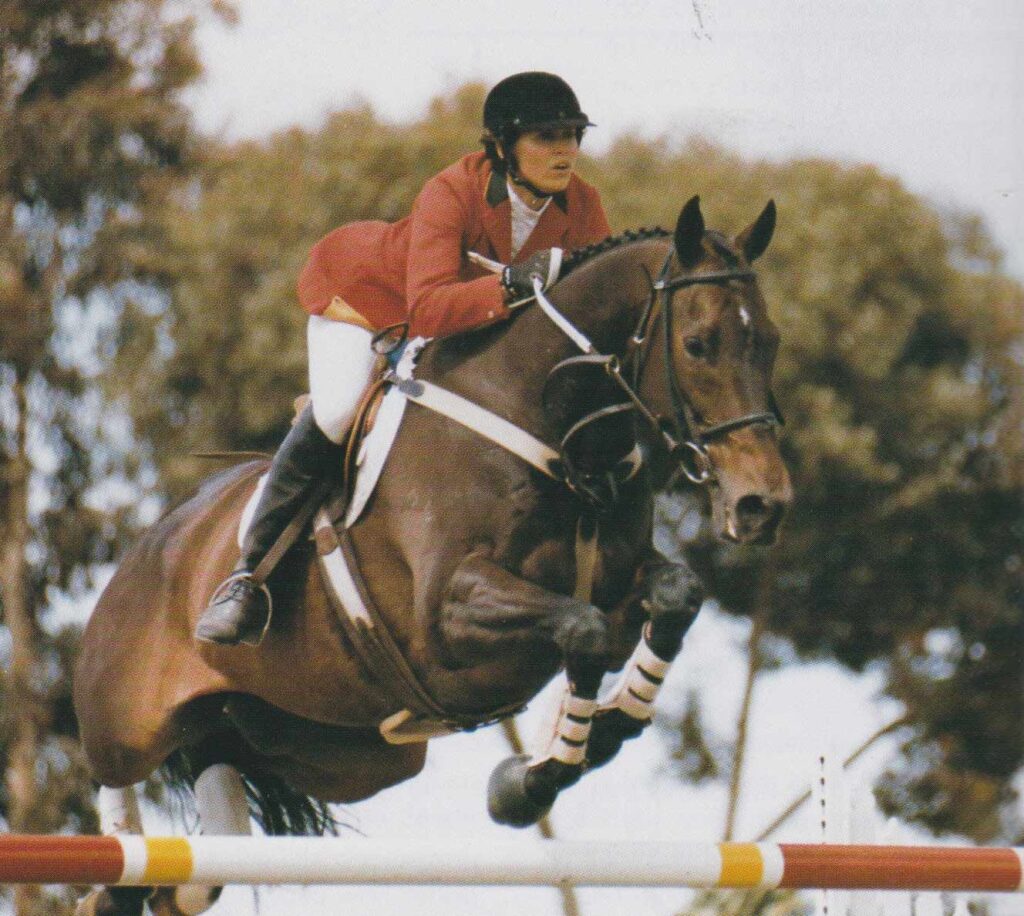 Colleen Brook and Ridgy Didge at the Wodonga Volvo World Cup Qualifier 29 Nov 1997. Photo credit: Julie Wilson.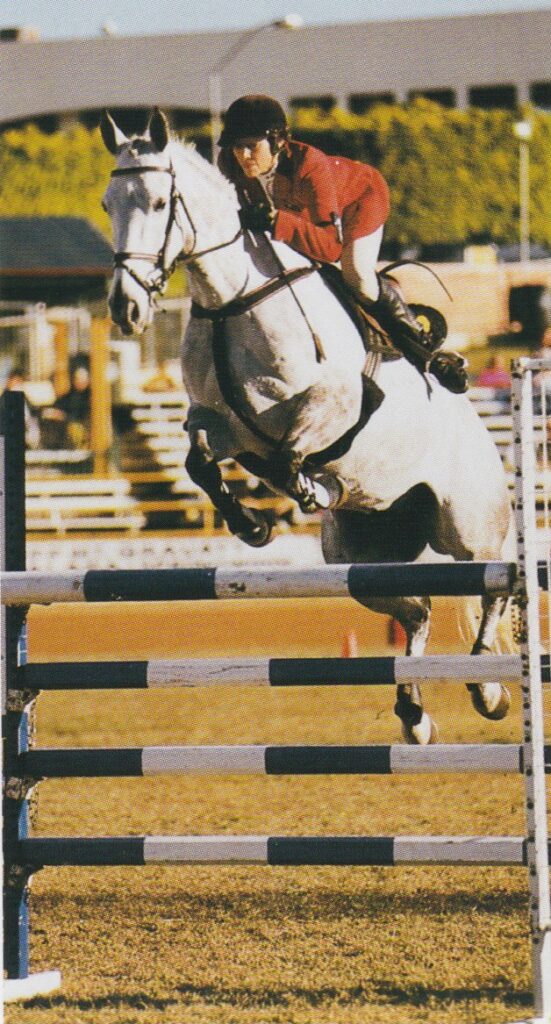 Colleen Brook and Penrose Witchery Grub at the Dubbo WC Qualifier.
In the late 90's Colleen formed a successful combination with Turfmaster after taking over the ride from George Sanna in 1997. In 1998/99 Turfmaster was presented the Leading Horse Award for the World Cup season.
Coaching is a major passion for Colleen who has travelled all over Australia, NZ, Japan, the Philippines and Indonesia running clinics. Colleen was Assistant National Coach to Rod Brown and NSW Co-Coach along with Vicki Roycroft and George Sanna. Colleen was also one of the coaches at the AOC Youth Olympics SIEC in 2009.
Now in her 60s, Colleen Brook is still showing younger riders how it is done – in 2019 she won a section of the new TV Series 'Jump Off', a showjumping series for off the track racehorses.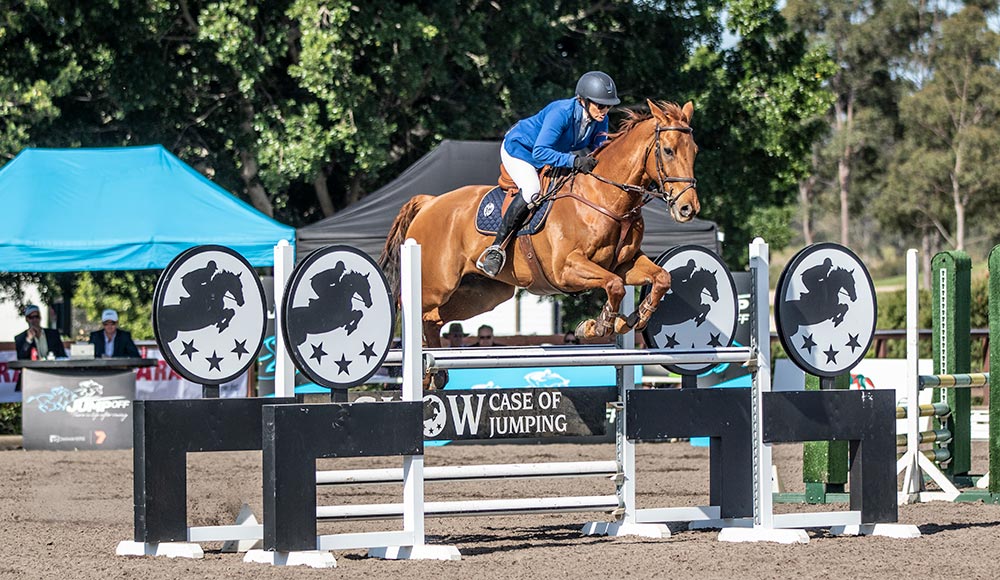 Colleen Brook and Yoursnmine – winners of the Jump Off series 2019. Photo by Australian Jumping
Colleen got her love of horses from her mother and father and has certainly passed that passion onto her daughter Liz, also a competitive showjumper. Colleen continues to make such a great contribution to Equestrian sport in Australia and we thank her and honour her for her passion and commitment.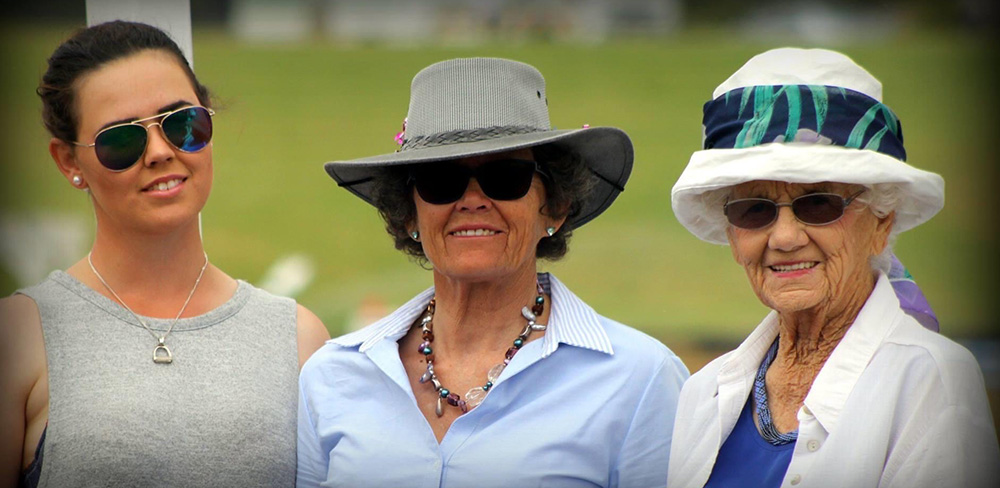 Three generations – Liz Koob, Colleen Brook and Joyce Brook.
View Comments