rider History
Jamie Coman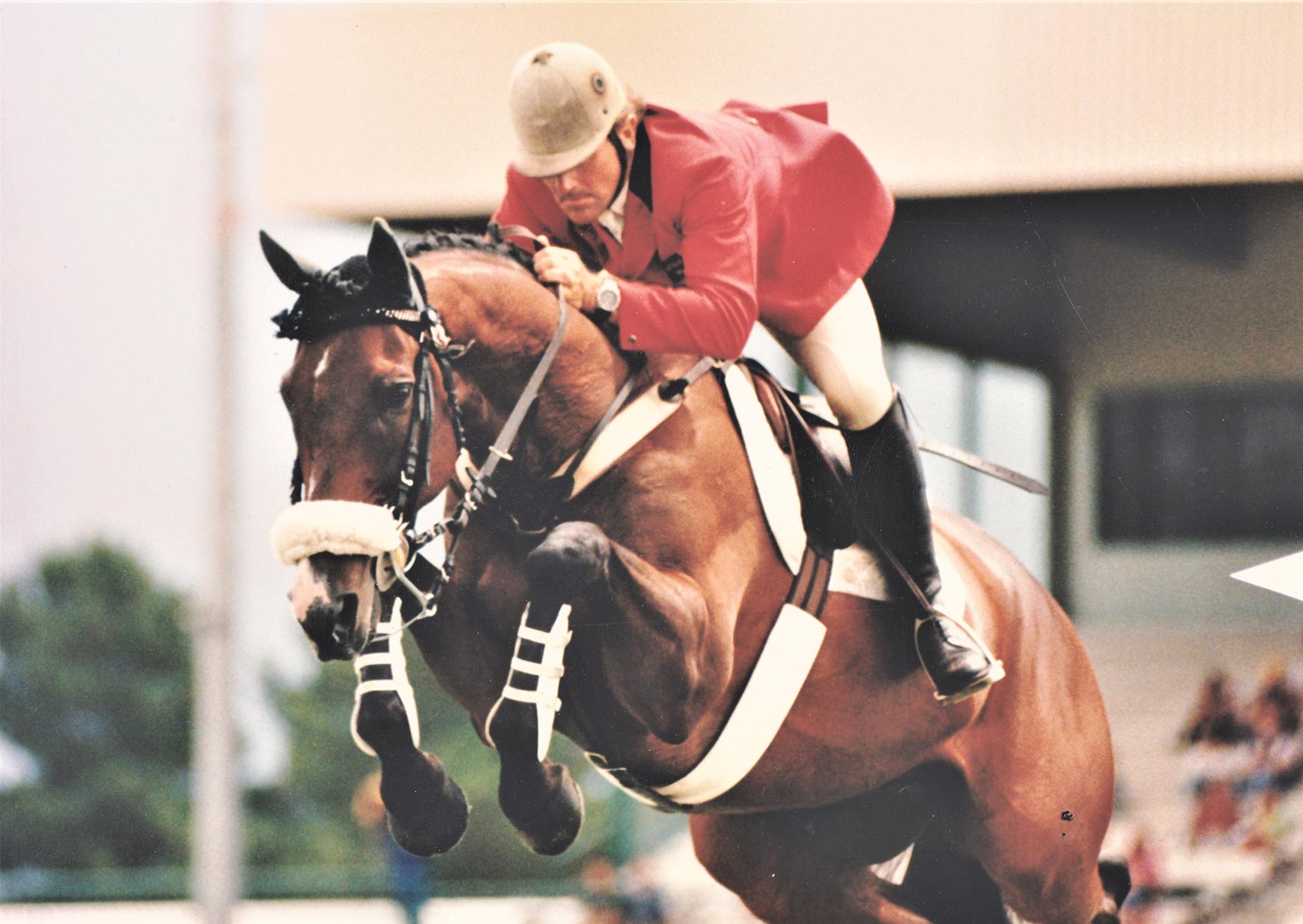 supplied
Jamie Coman was born on 20 April 1962 in Bemboka (a small town near Bega NSW) and is from a family of seven children. He started to ride out of necessity so his father could take him with him when working on the farm.
Jamie became interested in showjumping during his time at Bega Pony Club and from then on it became a passion. During his school years, Jamie rode trackwork at Bega, as well as showjumping at all the local shows.
After leaving school, Jamie learnt a trade as a cabinet maker to finance his riding, although his goal was to make showjumping his living, he had the cabinet making as a back-up.
Advertisement


In the early days, Jamie had several very good horses, one of which was called Shariza, which he sold to Kevin Bacon. Another one was called Mr Midnight, which he produced but didn't own. He was sold to Greg Eurell and finished up with Chris Chadwick, who rode him to a 3rd place in the Hickstead Derby, which was an amazing result.
Jamie's next Grand Prix horse was Bouncer. who he a lot of success with and whilst competing in QLD for the first time, at Brisbane Royal, he met his future wife Sue. When they married, they moved to The Oaks in NSW and set up a small property where they started producing horses for a living a job they have been doing ever since.
While at The Oaks, the Comans produced many horses that they took through to Grand Prix. One of these horses was called Modra, owned by Cheryl Hunter. He was a small, fine Thoroughbred, that was a little unorthodox, but had a huge jump and was very careful. It was with him that Jamie had his first trip to Europe, getting ready for the World Championships at Jerez in Spain.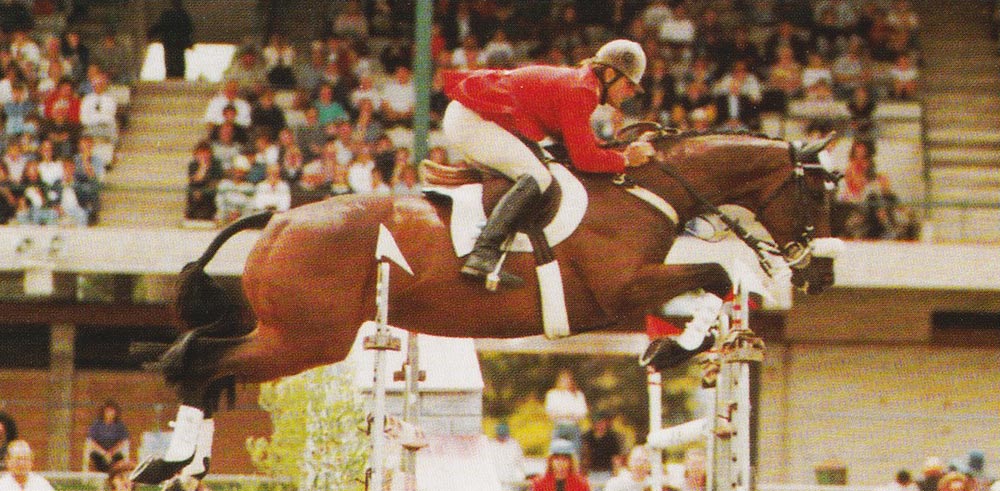 Jamie Coman and Modra at the Volvo World Cup Qualifier at Exhibition Park January 1997
Jamie was based at Albert Voorn's stables and his goal when he went over there, was to learn as much as possible watching all the top riders, so as to be able to come home and put that knowledge into producing better horses but also to improve my coaching.
Jamie and Modra had some good results and Modra excelled in the bigger classes which subsequently led to him being sold to the US.
Advertisement

After coming back from Europe in 1998, Jamie had another young horse that he had big hopes for, again another thoroughbred that was extremely well-bred but just didn't want to gallop. His name was Lucknow Lodge Zazu and had so much natural scope and carefulness.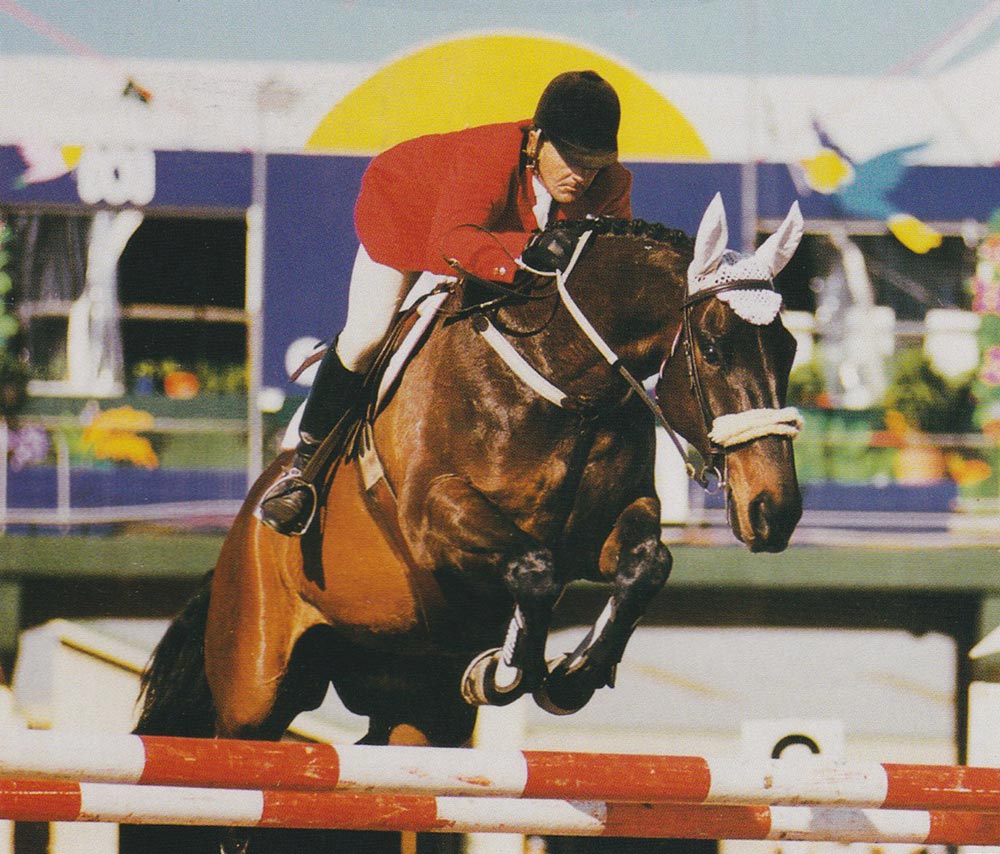 Jamie Coman and LL Zazu winners of the Dubbo World Cup Qualifier 16 May 1998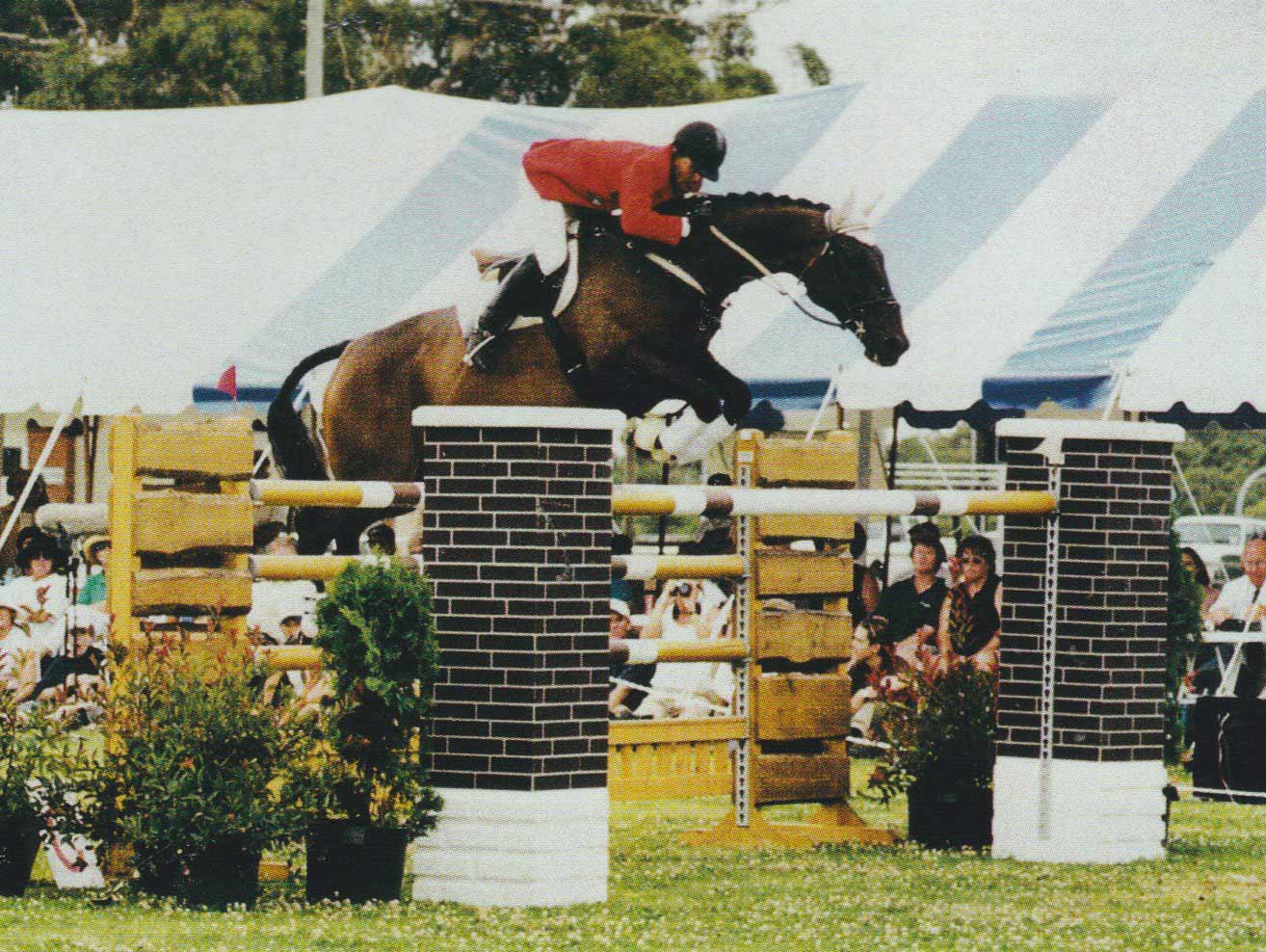 Jamie Coman and LL Zazu winners of the Horseware Ireland World Cup Qualifier at Castle Hill NSW 16 January 2000
LL Zazu went on to win numerous World Cups and Championships giving him Jamie the opportunity of representing Australia at the Sydney 2000 Olympics.
Held on 25 September 2000, Jamie and LL Zazu had a great first competition of the Games with just 4 jumping faults and .25 of a time fault, holding this position at the end of the competition. Jamie commented later to the press "He is inexperienced at this level but he has given it his all. It was three times as hard as I thought."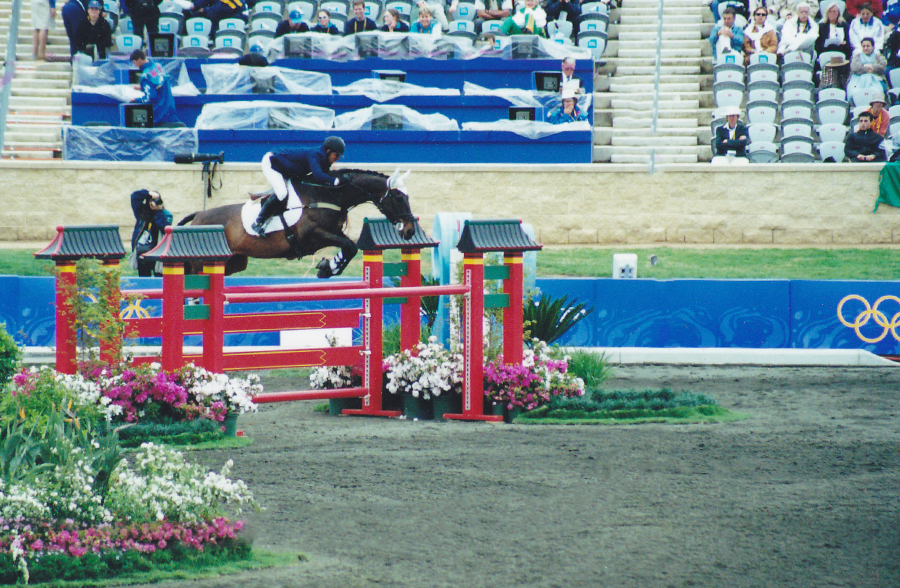 Jamie Coman and LL Zazu at Sydney 2000 Olympics
Three days later was the Nations Cup Teams competition and LL Zazu again had a great first round with only 4 faults and also a great second round for 8 faults, the best results from the Australian riders.
Jamie had qualified for the 1st round of the Individual competition, unfortunately a misunderstanding before the water caused Zazu to fault and then a stop at the gate unsettled him for the rest of the round, finishing on 19 jumping faults and 3 time faults for 43rd place.  Nobody could be disappointed with Jamie and LL Zazu's performance though, they certainly represented Australia admirably in such a big competition around incredibly challenging tracks.
After the Games Jamie took on the role of National Coach for several years and during this period took teams to Europe and New Zealand. As much as the coaching role was something that he really enjoyed and was important to him he was also keen to get back in the ring once again.
Over the years he has continued to produce horses to Grand Prix level, one of which was a homebred Nic Of Time. With this horse he had many successes including the Victorian Championships and World Cups. Nic of Time was sold to a good friend Ryuma Hirota and continued his success in Europe being a part of the Japanese Nations Cups Team on several occasions.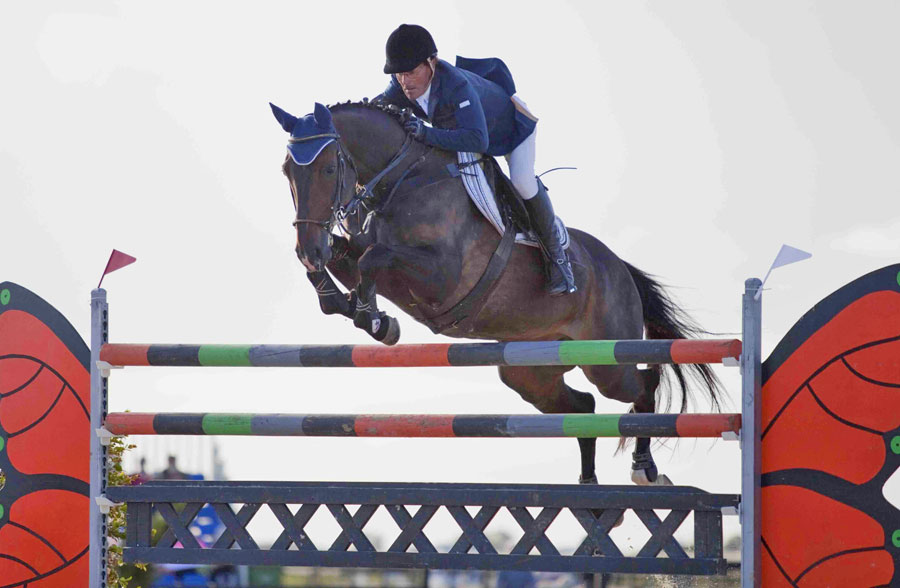 Jamie Coman and Nic of Time at the Boneo Cup. Photo credit: Snaffle-It Snapshots.
Jamie now has some exciting youngsters Camacho (Balou du Rouet) and Oaks Kaleidescope (Kannan), Marine Park Kanndo (Kannan) and Goodspell Park Loose Kannan (Kannan) which he is looking forward to producing.  In conjunction with his riding he still continues to coach both locally as well as running clinics throughout Australia and is a much valued and respected member of the equestrian community.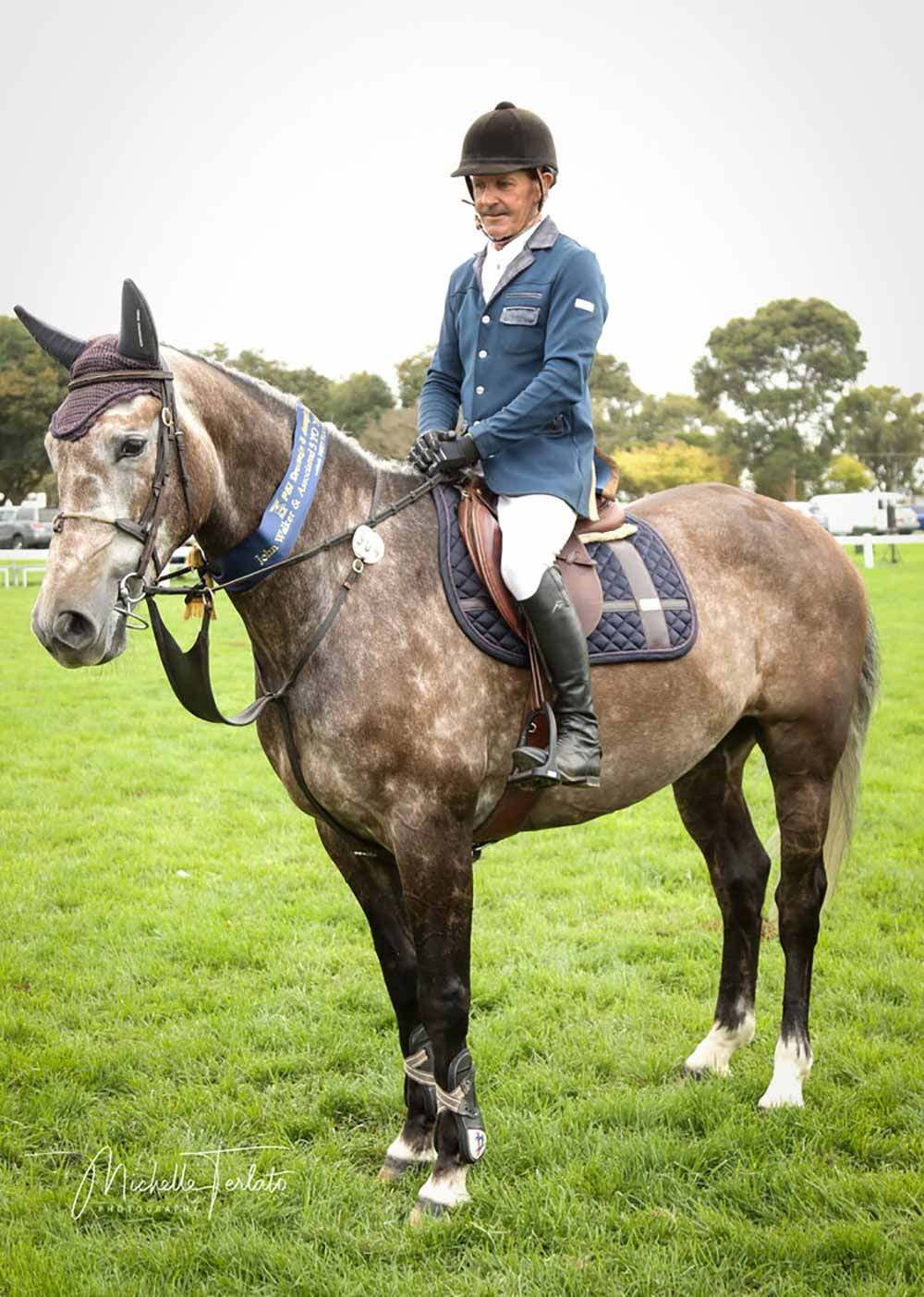 Jamie Coman and Camacho, winners of the 5 Yr Old Class at DJWTS 2019. Photo Credit: Michelle Terlato
View Comments