Jessica Davies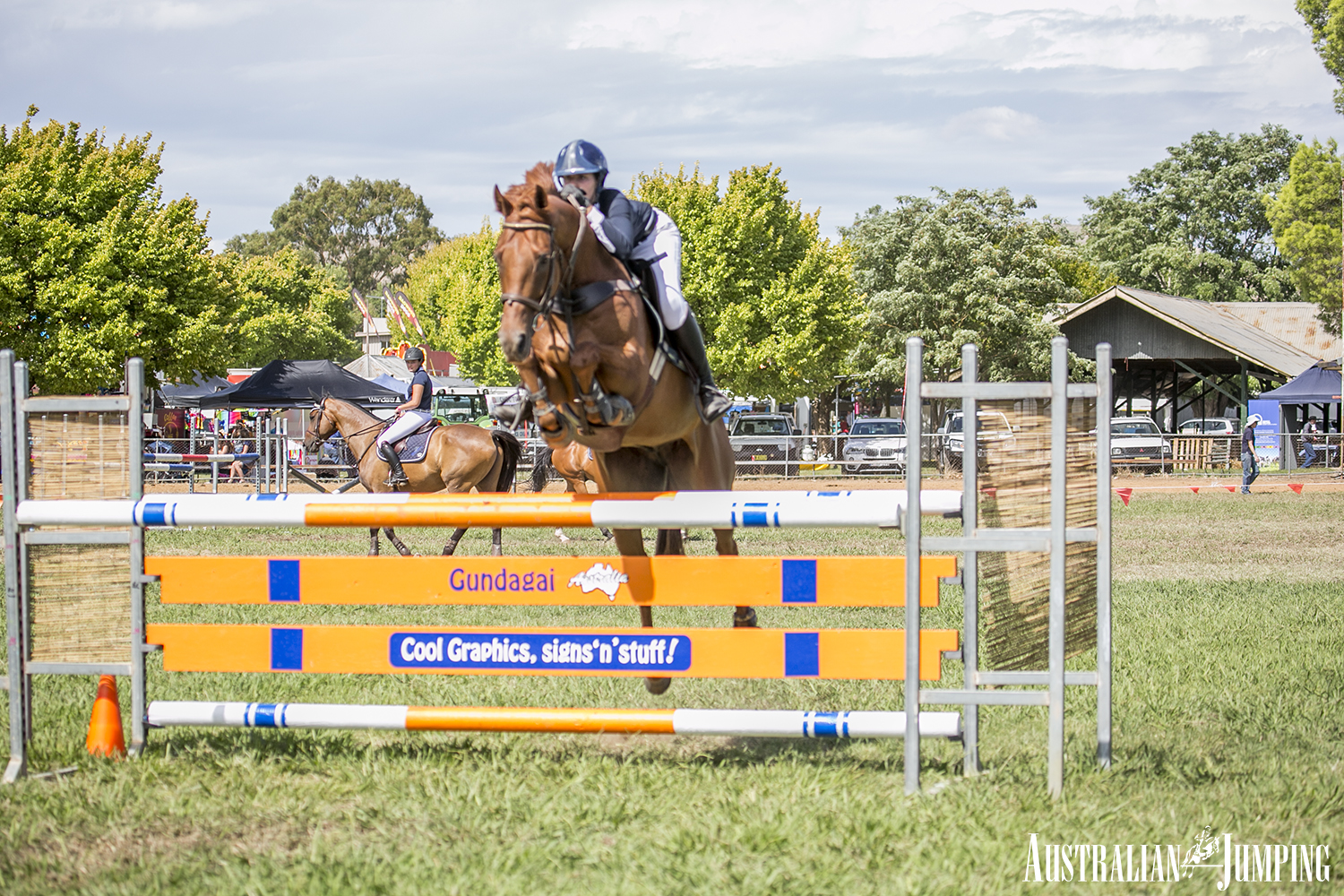 Australian Jumping
Name: Jessica Davies
Age: 17
From: Canberra
Lives: Bungendore, NSW
Occupation: Student & Casual Waitress
At what age did you start riding? Around 3 years old, in little league, a led riding class at Grant Hughes' riding school in Canberra "Forest Park"
Who introduced you to riding? My older Sister Steph was jealous that Mum was at home with us all the time, so she organised a free lease of an 11h welsh pony, 'Peter Pony'. That worked – mum was dragged to the horses every afternoon from then on, we kept Peter and my twin sister's pony Sally, in the government paddocks next to the riding school where Steph was training. Sarah (my twin) and I rode bareback (normally cantering) around the trails and into Grant's riding school to use the arena with jumps.
Tell us about your first horse: Peter was my first pony we got on lease from our lovely showing friends, The Crowe family in Yass. He was very naughty and pig rooted in the canter, so I would smack him with the whip and he would do it again, and I would laugh – then we would repeat the process around Grant's arena.
How many horses do you currently have in work? At the moment while I am finishing year 12, I just have one horse in work Emmaville Cedar, and a yearling in the paddock not yet broken in.
Which horse is your current star? Cedar is my current star, he is a lovely thoroughbred OTT by Canny Lad that was found by Grant Hughes and I purchased him in January 2016. He is quite a big horse and unlike anything I have ever ridden, so it has been a tough year getting to know each other with our fair share of ups and downs. I love his nature and personality though and he is showing a lot of potential to become a top horse for the Young Rider classes in the coming years.
Do you have any future stars ? When I was 14 I thought I would become a horse breeder too, so I bought an $850 broodmare with my prize money and then eventually bred a foal. His name is Crimson Jaspari (Jasper for short) and is now 15mths old. He is by Camelot, out of a Chestnut OTT mare 'Ruby' who was lightly campaigned as a showjumper with promise before an injury.
What was your biggest competitive achievement? Winning the Australian Jumping Young Rider Class at Gundagaiin March this year on Cedar.
Who was the biggest influence to your riding ? Well thanks to the early influence of Grant Hughes, he has always been there to guide me with my horses. I have been lucky to ride horses owned by Craig Mathews (Trimmer) and The Staples family (Gladys) in my early years, who gave me enormous confidence, encouragement and success. In recent months the Priestley family, have helped us a lot with our competition craft. I guess this wouldn't have started at all without my supportive family and pushy big sister Steph of course (excuses don't work with her).
What do you look for in a horse? This first thing I notice about a horse is its looks and canter. I love a horse with a strong bold canter, striking presence, nice amount of blood and quite smart. I wasn't looking for a horse when I found Cedar, I fell in love with him whilst riding him at my Coach Grant Hughes' place. He is more sensitive then I would normally like, but you can't have it all so I am just learning to adjust.
Which piece of gear can't you leave home without?  The video camera – our Sunday night ritual is usually watching all the videos back! My custom Tucci boots – not often you have an extra tall, size 42, spare pair of boots lying around!
How do you prepare mentally for a big comp? I make sure the horses are fit and I can get out to a jump lesson in the lead up to the comp.
How do you prepare your horse for a big class? Keep relaxed and not change the plan.
Describe what is important for your warm up? Not over jumping in the warm up is a big focus since my horse is so sensitive and is easily distracted. The warm up for us is all about getting our rhythm and keeping focused.
What do you focus on when walking the course? How will I beat my sister? Just joking. I mainly watch for the spookier jumps, what lines and corners to take or to re-connect my rhythm. Cedar can get quite hot on course, or behind the leg, so I have to be conscious of my speed. I don't count the strides, I just concentrate on how I will ride the lines and the job at hand.
What are your short and long term goals? At the moment I am focusing on my competition craft, with Equifest, Sydney Royal and Elysian shows all coming up in the next month. Long Term, I have high hopes for Cedar to step up to Young Riders next year and I also would love to get some more experience overseas in my Gap Year.
Who is your Australian based role model? Savanna Hopkinson – even though she isn't riding this year, she always presented her horses beautifully and had such a great style and work ethic that was inspiring to see at shows. I also love watching and look up to Jamie Priestly, Gabi Kuna and Izzy Stone.
Who are your International Role models? Scott Brash, Kent Farrington and Jessica Mendoza.
Which is your favourite horse of all time? Hello Sanctos and Cristalline.
Tell us a few things we don't know about you? I will chat your ear off, even in my sleep. Get me talking about horses, let alone Cedar, I will tell you the story in great detail and there is a high chance you will fall asleep or change the subject before I get to the punch line. Our non-horsey family sport is waterskiing, so I have loved the water since I was a little kid and we try to get to Jindabyne waterskiing as often as we can in the summer with the Staples family. I am very laid back and this often results in working my horse later than I would like because I get easily distracted with our baby kittens, dogs, Facebook, Noelle Floyd updates or Youtube subscriptions.
Who are your sponsors? Still recruiting!! The Carrington Inn in Bungendore sponsors me with my casual job – basically every pay check goes towards the horse account. I am really grateful to have purchased a Custom Equipe jump saddle from Trailrace Wyong to fit my long legs, and in doing that created a great friendship with Jason. I love all of their gear and keep buying stuff from them hoping that one day I can be a sponsored rider in their team! At this stage, it's still mainly mum and dad! Their endless love, support and encouragement, allows me to continue doing what I enjoy.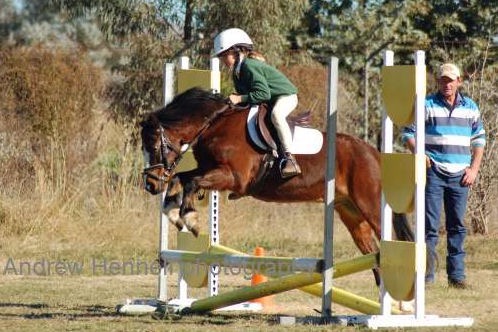 View Comments