Jamie Kermond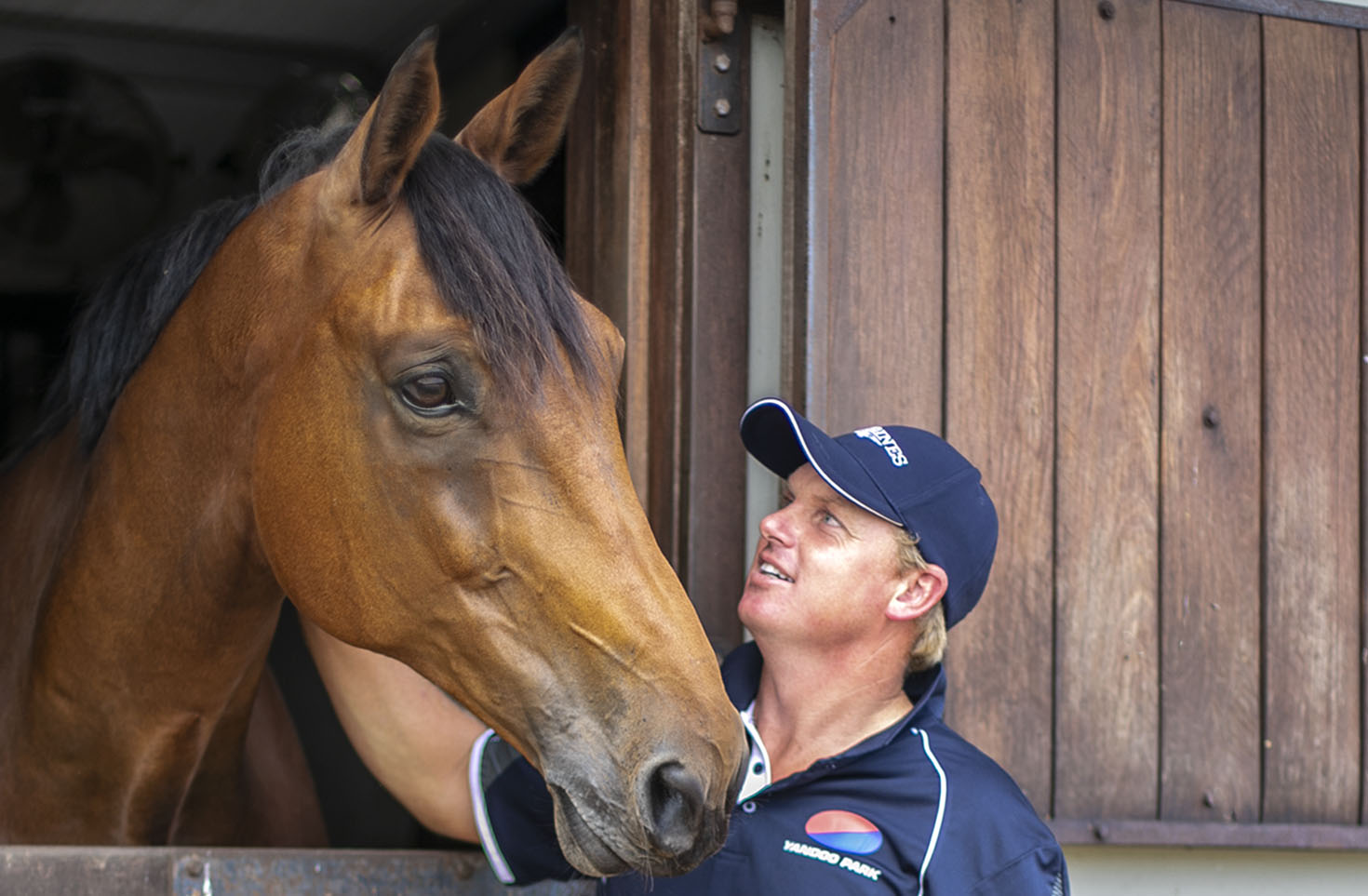 Australian Jumping
Jamie Kermond was born in Warrnambool, Victoria and along with his wife, fellow showjumper Jamie Winning-Kermond and son Hudson, now lives at Yandoo Park in the Hawkesbury region of Sydney.
Kermond, in addition to many wins across the country, represented Australia at the 2006 World Equestrian Games (WEG) in Aachen, the 2014 WEG in Caen and at the 2014 World Cup Final in Lyon. In 2016 and 2017 Kermond won the Australian National Championships with Yandoo Oaks Constellation (aka Napa) and in 2018 headed to the Hong Kong Masters where he and Napa put in a brilliant performance to finish 4th in the CSI5* Grand Prix.  The pair then headed to Paris for the FEI World Cup Final where they made it through to the final to finish in an impressive 27th spot. After a few more shows in Europe it was onto Tryon for the 2018 WEG and we watched in excitement as they played a big part in qualifying the team for the Tokyo Olympics.
Advertisement

We caught up with 'Kerm' recently to find out a little bit more about this very talented and successful rider.
At what age did you start riding and who introduced you? I started riding when I was really young  probably 3, my Mum taught me how to ride. We always had heaps of ponies around.
Tell us about your first horse: My first pony was a grey Shetland called Red, but my first showjumping horse was Red Shiloh, he was an Anglo Arab. My Stepfather Shayne bought him for my older brother to go hunting on and in that time my brother started showjumping, after a couple of years he handed him down to me. He went on to be a super Junior and Young Rider horse for me and I was very proud when we got selected for the Victorian Young Rider squad.
Who was the biggest influence on your riding? I probably can't put my finger on one person, but I have been extremely lucky so far in my career that a lot of people have really helped me out, with training people like David Dobson & Yves Houtackers. In recent times JPR (James Paterson-Robinson) really helped me take the next step in Europe, now having him in Australia at Yandoo, building a business together is a huge motivation for me and the sport. Before I went to WEG in 2006 my local horse community raised a lot of money for me to be able to, then Dick & Woody Winning really opened up opportunities for me. But my wife has definitely been the biggest influence on my career.
What do you look for in a horse? I'm normally not very good at finding horses so I've left that up to my wife she is much better then me. But one thing I will say is all the best horses I have ridden have had plenty of stride. When you get into the big GPs having a descent stride is a massive help.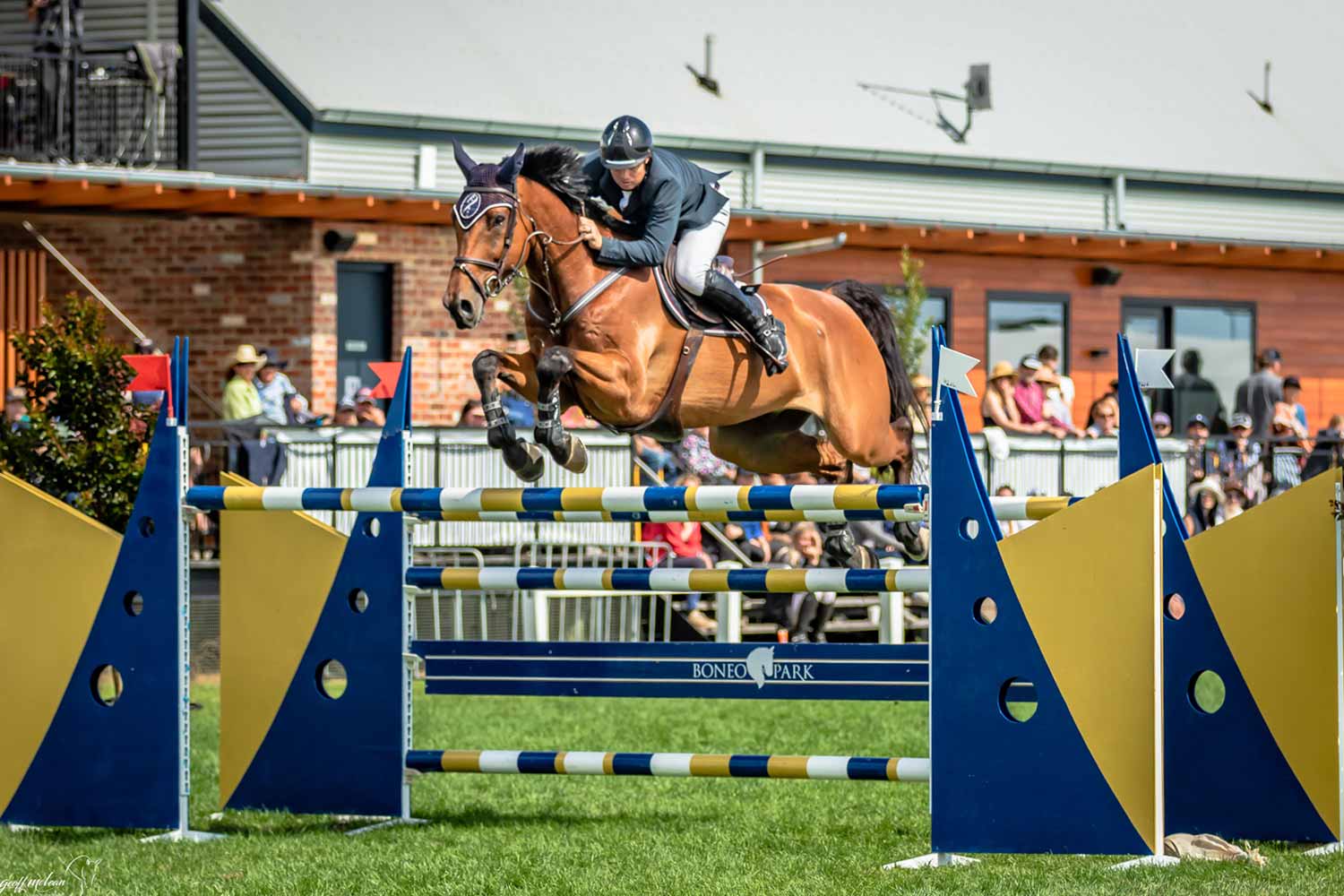 Above: Jamie Kermond and Yandoo Oaks Constellation on their way to winning the final Australian World Cup Qualifier of the season at Boneo Park earlier this year.
How do you prepare your horse for a big class and what is important for your warm-up? When I'm getting ready for a big class I just like to get the horse feeling as good as possible and then in the warm I'm trying to get them to relax and jump in a good shape, using the front end and nice and soft behind. One thing I like to remember in the warm up is that it's a warm up not a wear out. A lot of the time I think I see people doing way too many jumps, their horse is tired before it even starts the round.
Advertisement


What are your biggest competitive achievements to date? I'm not sure, I was really proud of Constellation going straight from Aus and placing 4th in the 5 star GP in Hong Kong and he was also awesome at the WEG and then Caracas, Quite Cassini and Stylish King also did some great things for me. I have special memories from a lot of the horses I have ridden.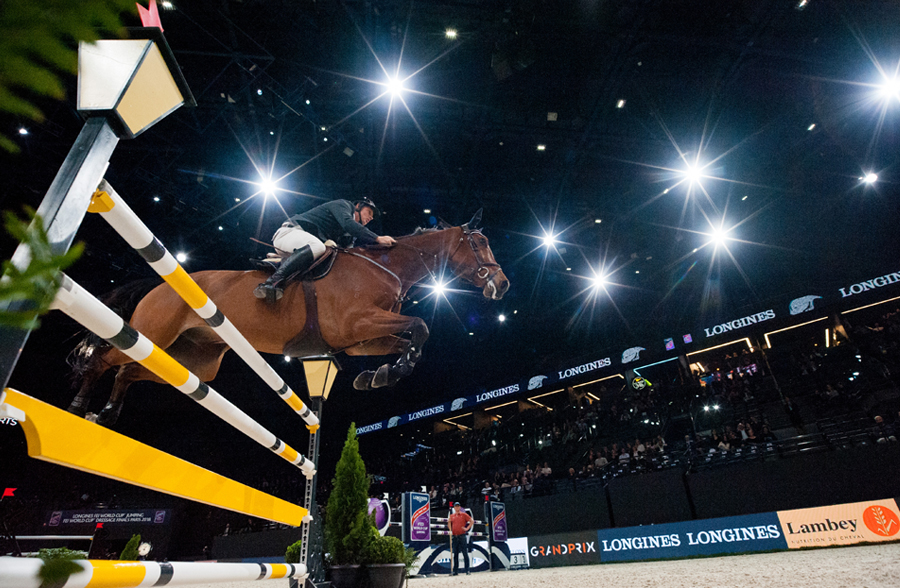 Above: Jamie Kermond and Yandoo Oaks Constellation at the 2018 FEI World Cup Final in Paris. Photo: Thomas Reiner. (To read more about the special relationship between Jamie Kermond and Yandoo Oaks Constellation click HERE.)
What are your short and long-term goals? Would love to get to the Olympics next year and then long term is to turn Yandoo into a showjumping power house in Australia with Jim (wife Jamie), JPR and Sarah (Sarah Duggan, JPR's partner).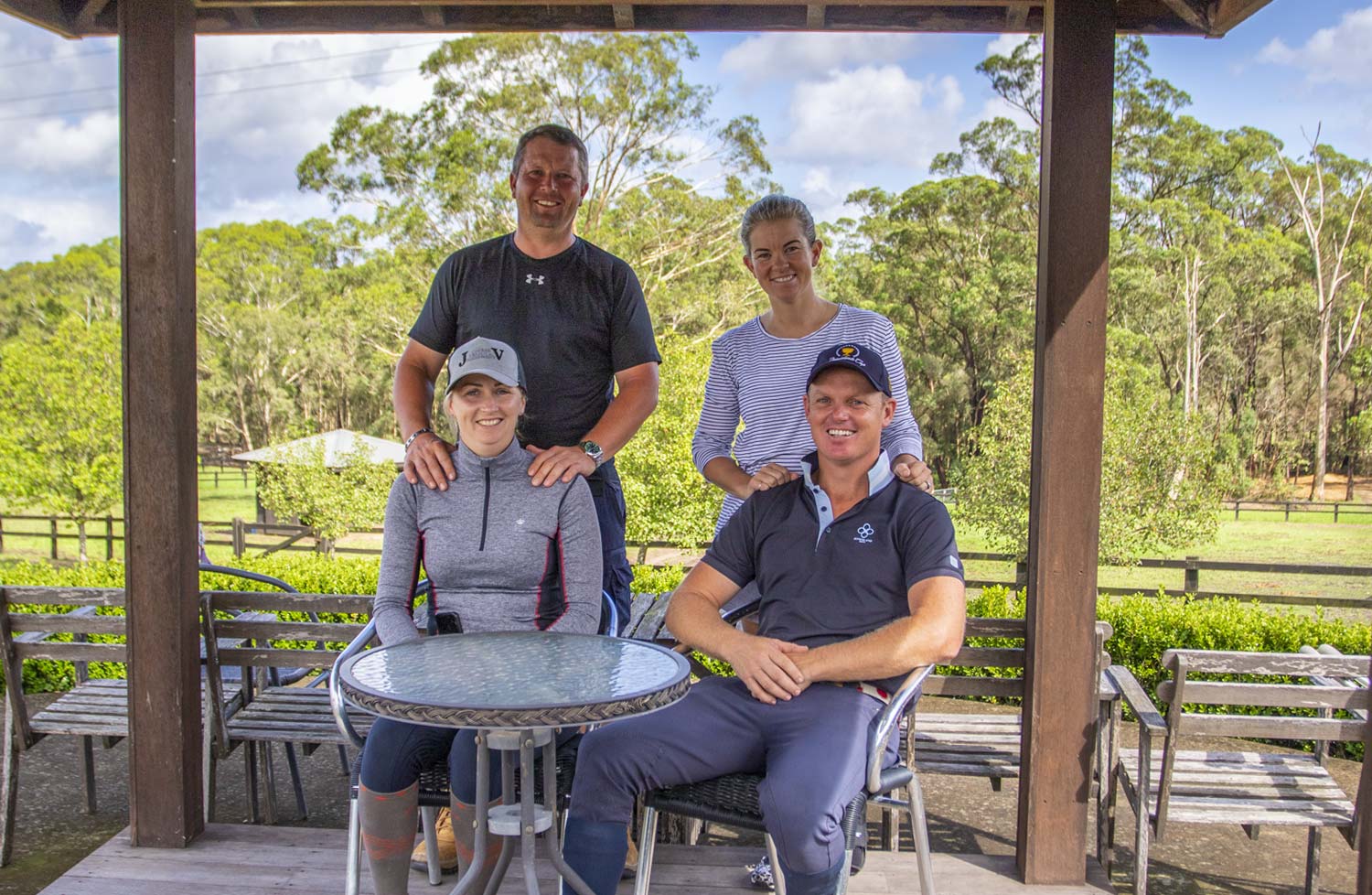 Above: Jamie Kermond at home at Yandoo Park with wife Jamie Winning-Kermond and great friends James Paterson Robinson and partner Sarah Duggan. Read more about Yandoo HERE.
Who are your role models (Australian and/or international)? I love watching documentaries on the older sports stars like Michael Jordan, Tiger Woods and things like that. In our sport I need to try to stay motivated. I also get a kick out of the younger showjumping superstars like Darragh Kenny, Jos Verlooy, Martin Fuchs and Bertram Allen.
What is the best piece of advice you have been given? Keep it simple stupid!
Tell us a few things we don't know about you. I am a qualified Farrier and single figure golfer! I love my footy- AFL  obviously, and follow the Cats! And I love Golf…
If you would like to read more about the special relationship between Jamie Kermond and Yandoo Oaks Constellation click HERE.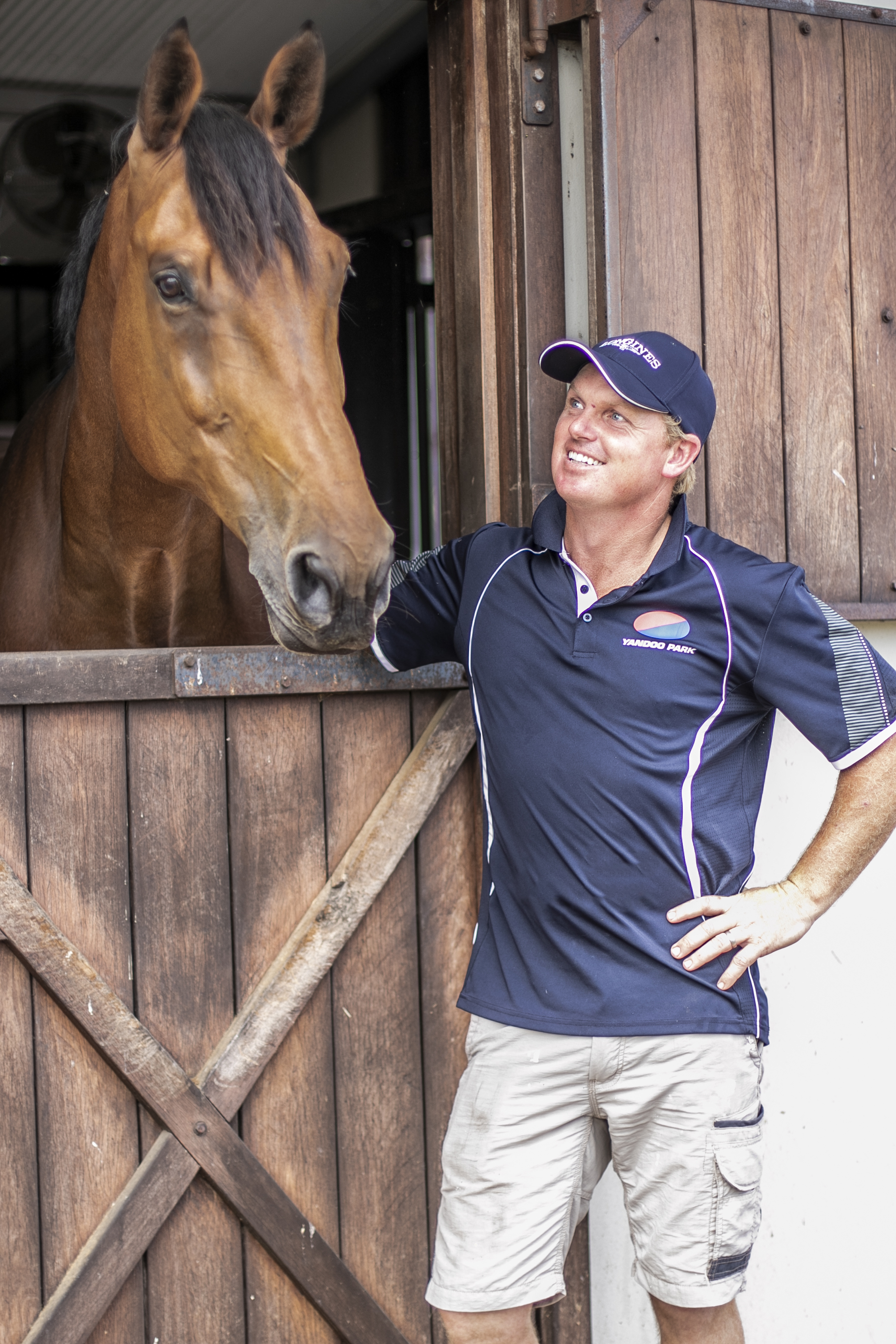 View Comments