Fuller flies to World Cup victory at Werribee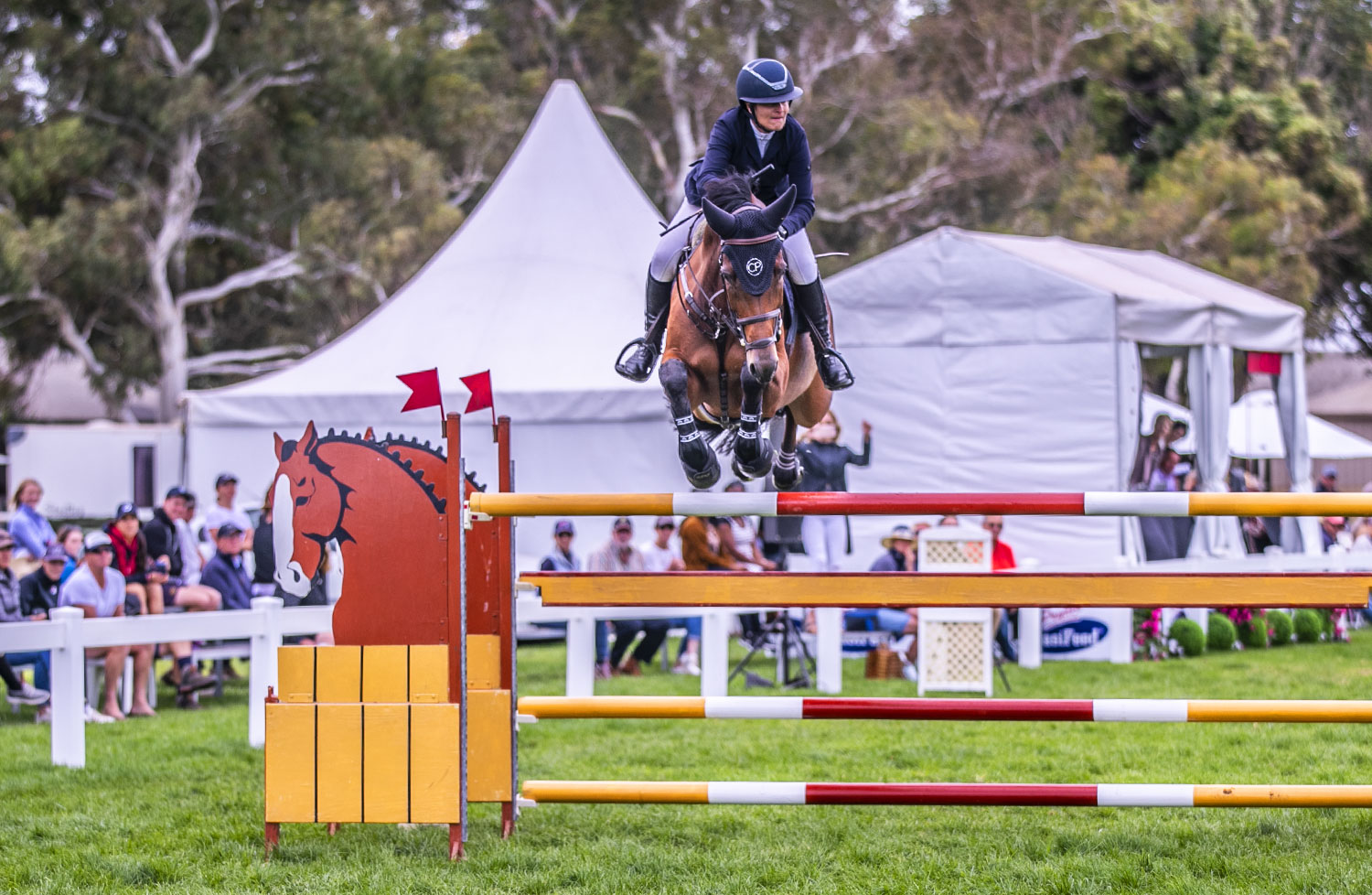 Australian Jumping
Above: Amber Fuller and CP Aretino fly to World Cup victory today.
The first round of the 2021 Australian World Cup Qualifying Series was held this afternoon at the Werribee Park National Equestrian Centre as part of the Dressage and Jumping with the Stars equine extravaganza. Sponsored by Wyndham City Council and held over a testing David Sheppard track, this World Cup round was given "MER" (Minimal Eligibility Requirement) status, which means that for any combination which could achieve a clear round in Round 1, any previous MER met by the rider would be confirmed for the 2020 Tokyo Olympic Games. Also, it would count towards meeting the eligibility requirements for possible selection for the next World Championships.
Advertisement

Twenty-three combinations were on show and a large enthusiastic crowd gathered to watch what turned out to be a spectacular display of jumping.
Six combinations came and went until the seventh pair out Gabrielle Chugg and Cera Cassiago (Cassini 1 x Lambada by Carthago Z) showed us that the course could be negotiated by recording the first clear round. Following this, there were another three clears, achieved by Amber Fuller and CP Aretino (CP Ulixes x CP Argentina by Chiron Z), James Arkins and Aveden Indigo and Tom McDermott and Elegance De La Charmille (Clinton x Kloe D' Archonfosse by Andwind) who recorded the fastest time with 77.19.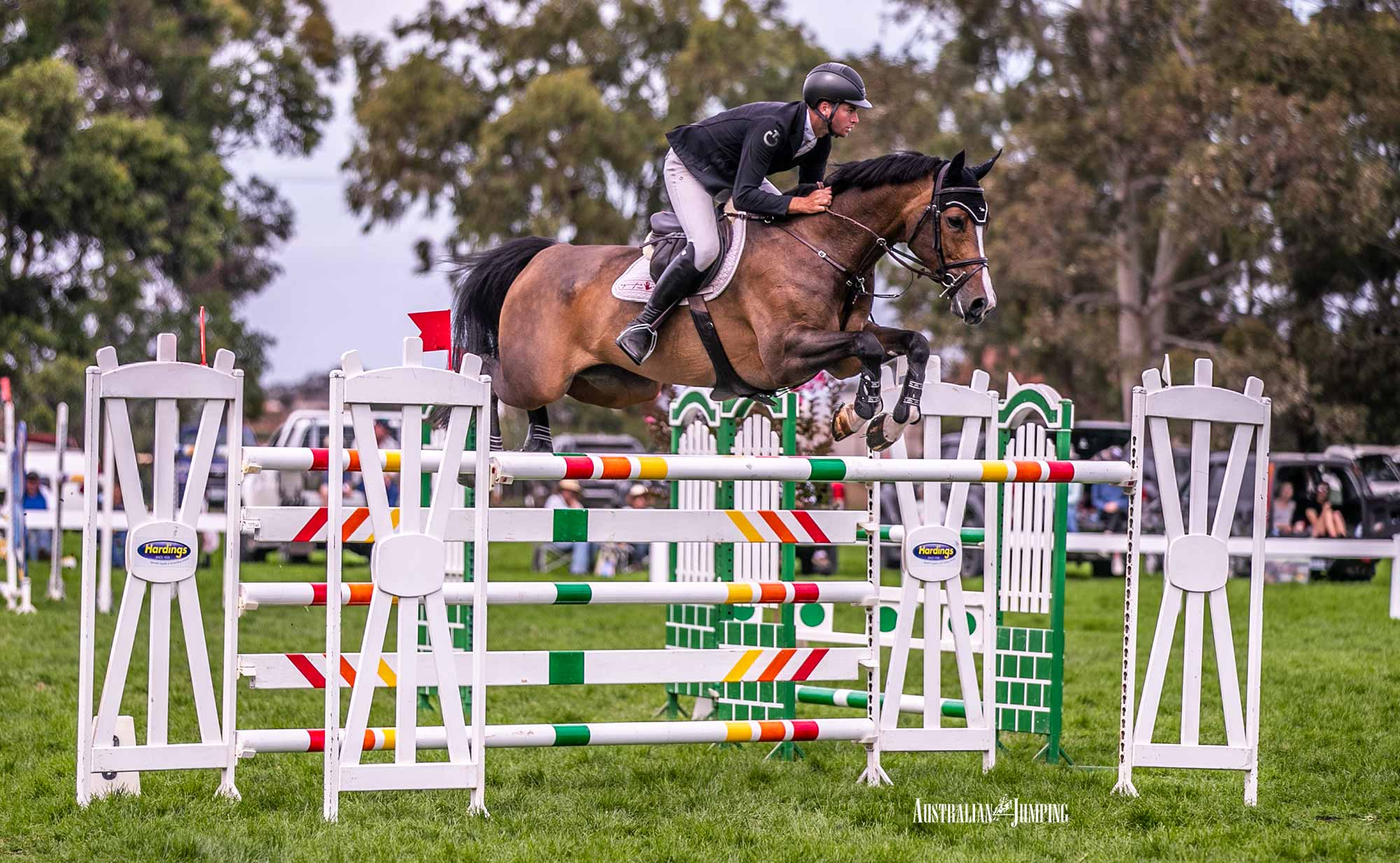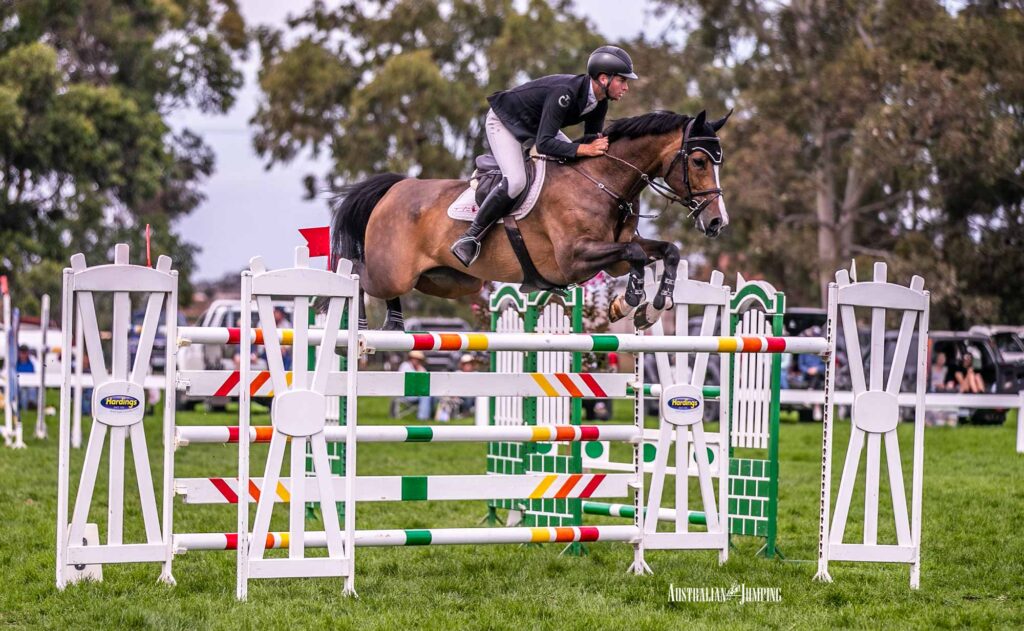 Tom McDermott and Elegance De La Charmille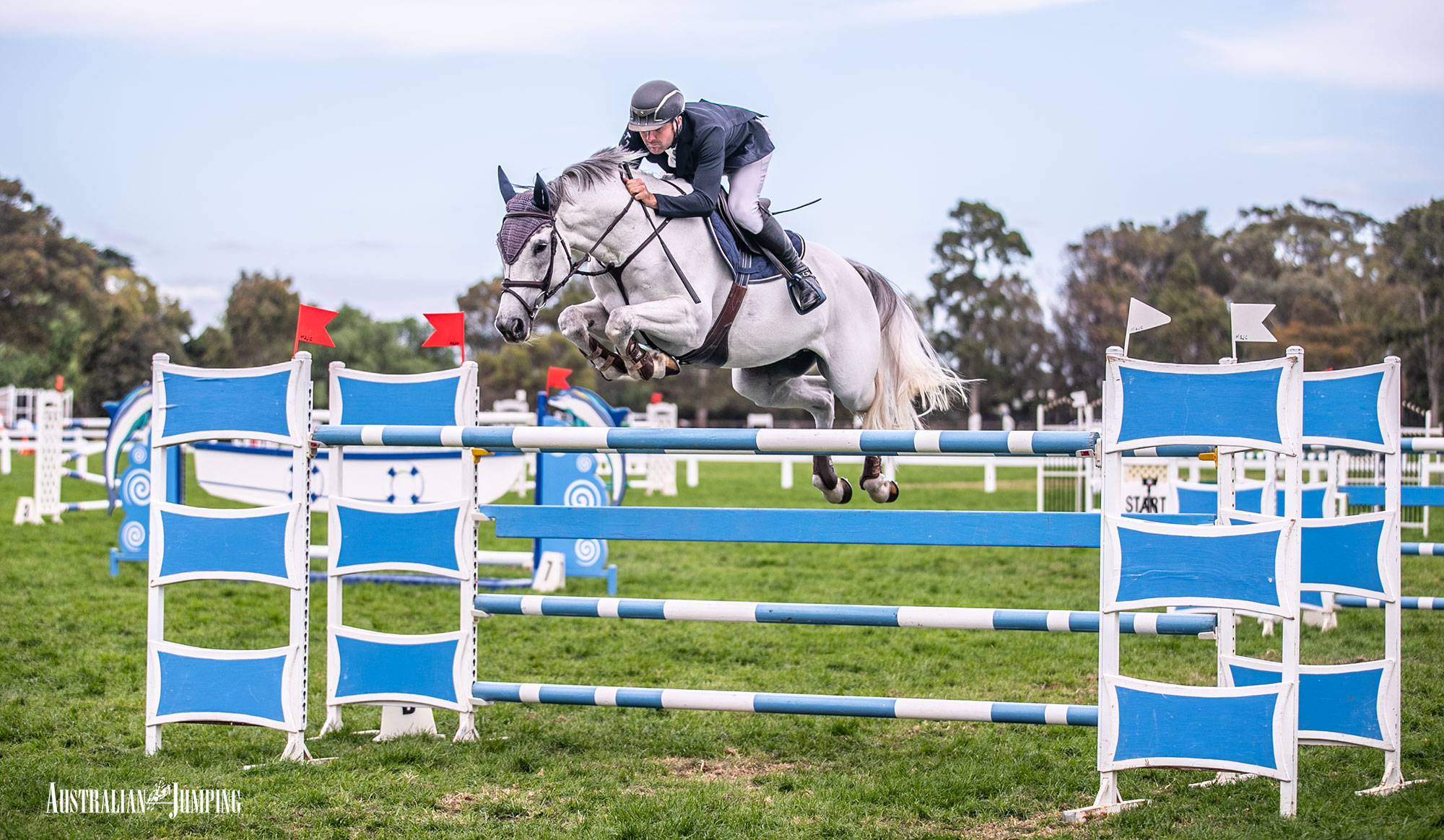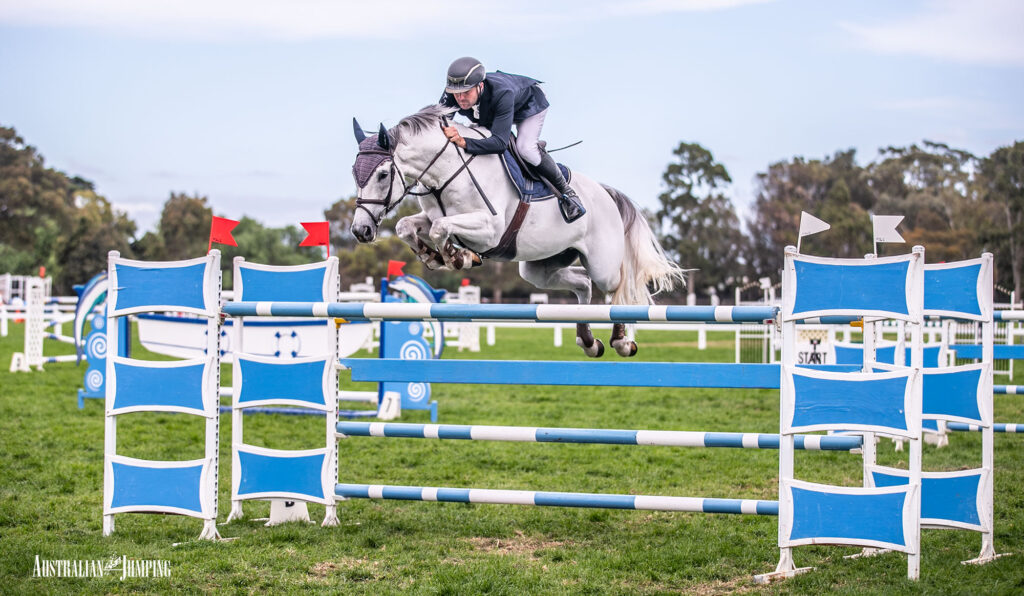 James Arkins and Aveden Indigo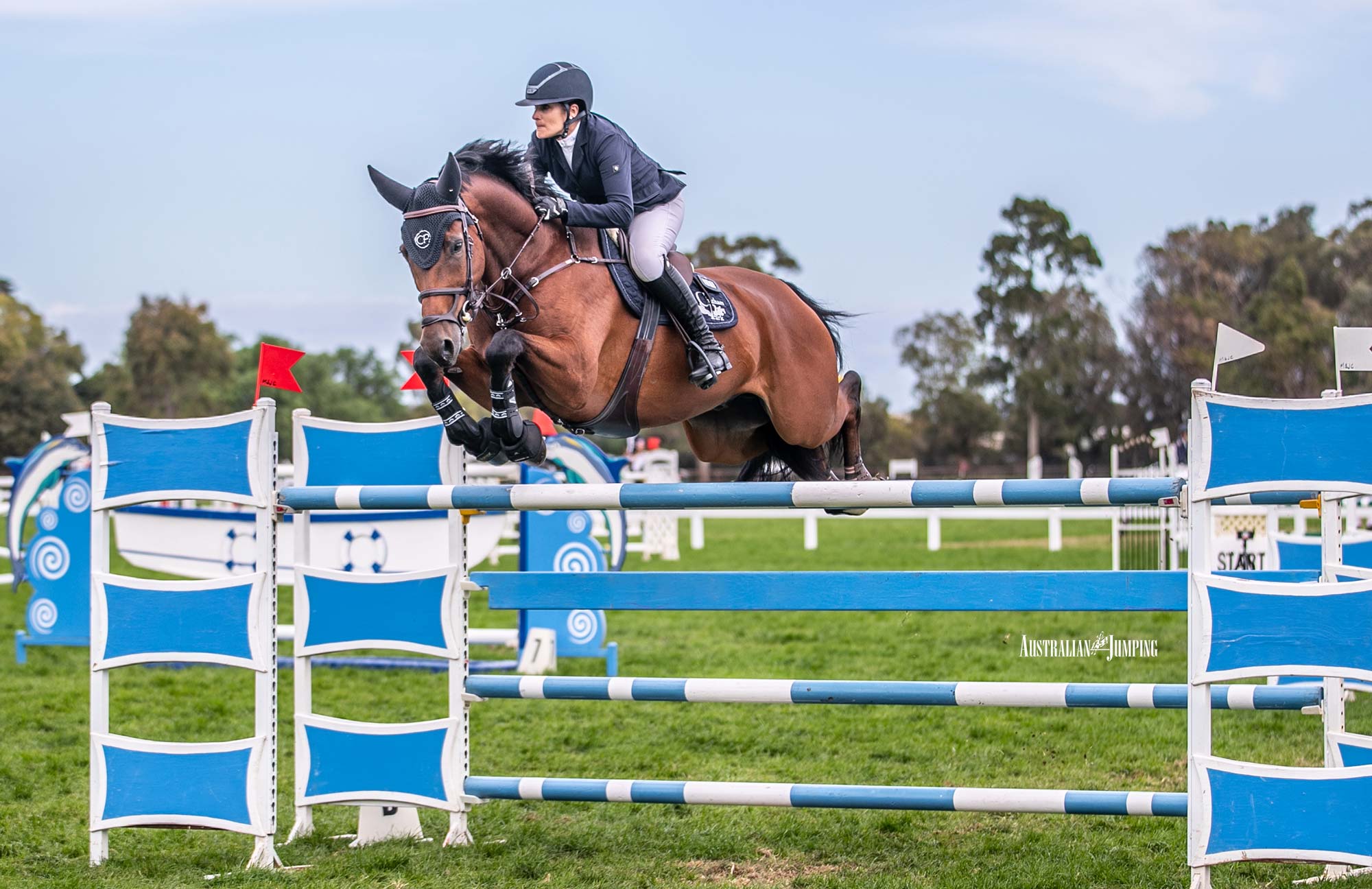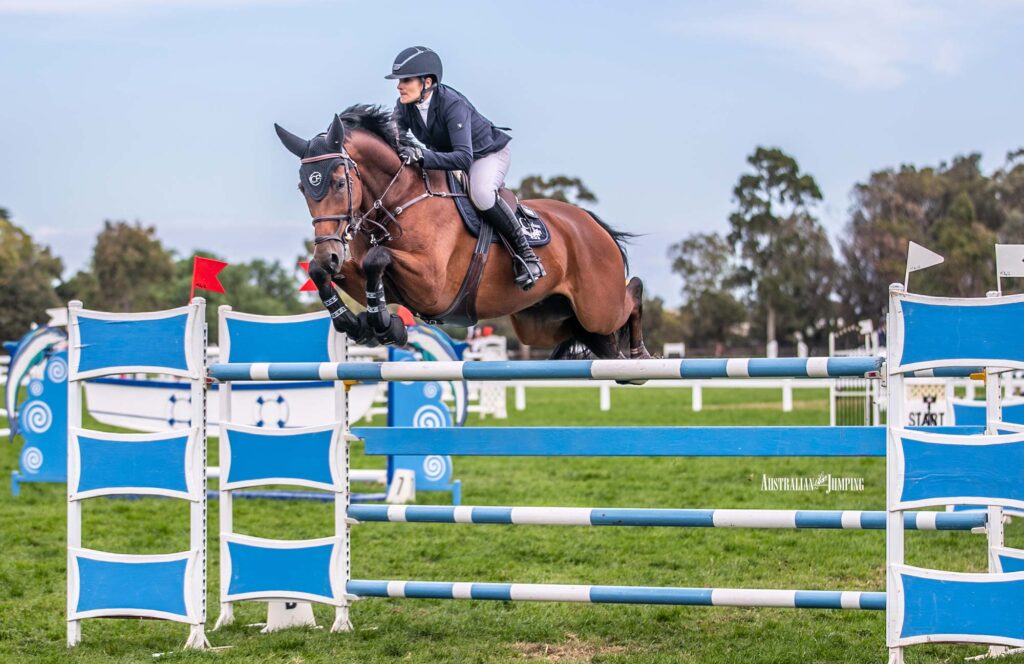 Amber Fuller and CP Aretino
These four clear combinations, as well as five combinations who recorded four faults and another three on eight faults were invited back by the judges to compete in the second round, although, with penalties incurred during round 1 carrying forward to round 2, the 8-faulters were going into round 2 with a distinct disadvantage.
Advertisement


Just as they were first out in Round 1, the first combination to tackle the shortened round 2 course were Andrew Lamb and CP Argento (Vivant x Argentina by Argentinus) who unfortunately took rails at the first three fences prior to retiring from the competition.
The next pair were Amanda Ross and RLE Poynstown Will (Ars Vivendi x Not Amused by Limmerick). Amanda, an Olympic Eventer from the Sydney 2000 Olympics managed to put a further two rails down to finish on a total of 16 penalties. The last of the 8-faulters to enter the arena was Jessica Pateman and Celso (Balou Du Rouet x Carisma by Conquistador), who retired prior to completing the course.
First of the 4-faulters out on the course were Stephen Dingwall in combination with a half-brother of the previous horse on course, Cavalier Du Rouet (Balou Du Rouet x Eleganz). They were the first combination to safely negotiate all the fences, however a time penalty meant that they finished the competition on a total of five. This put them in the lead with eight combinations to come. Their stay in first place was short-lived however, when after the next combination of James Arkins and Eurostar (Diarado x Chaccodina by Chacco Blue) went clear to total 4 faults.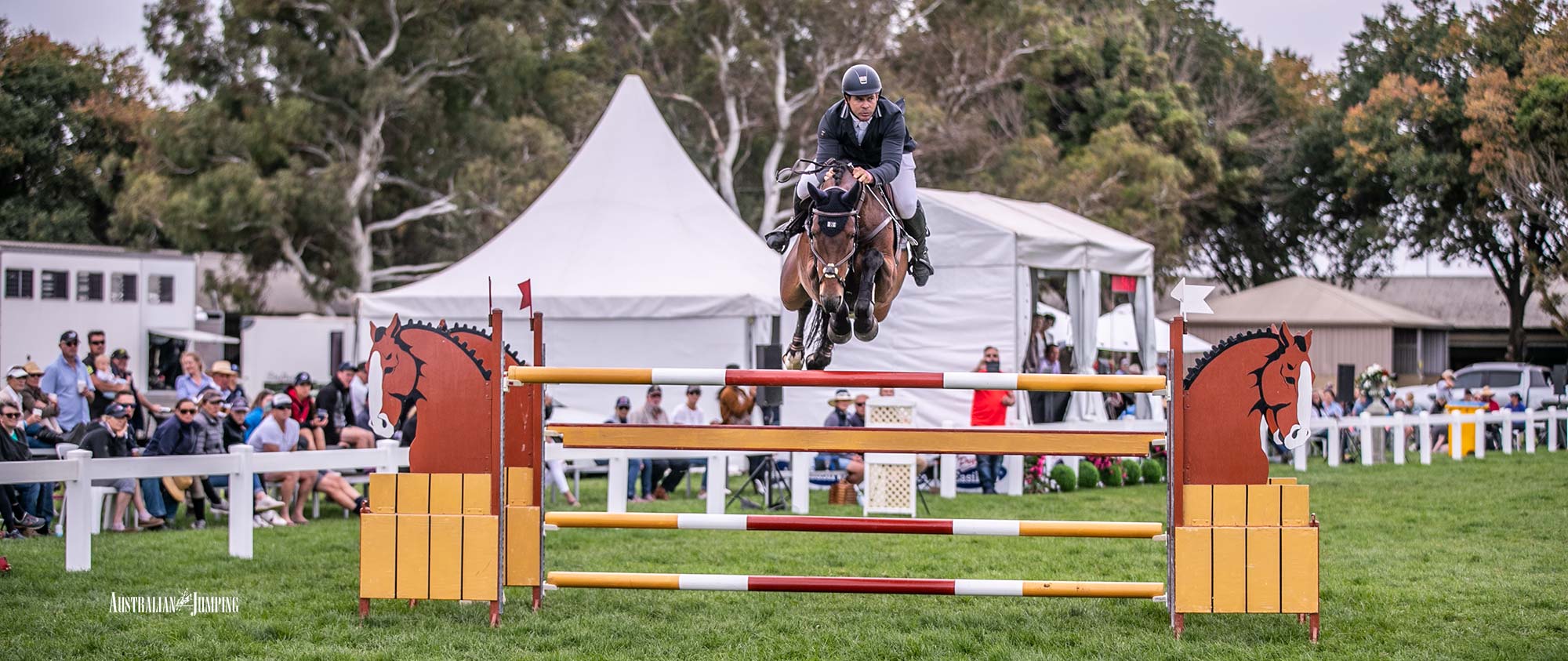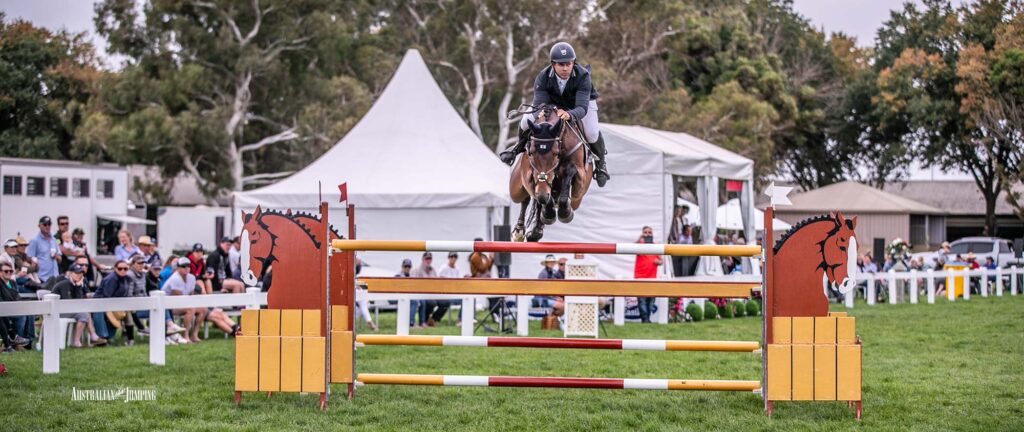 Stephen Dingwall and Cavalier Du Rouet
Next out, from Sutton in NSW were Izabella Stone and Lincoln MVNZ (Diarado x Sereedom VDL by Indoctro). They matched Arkins' performance to finish with a total of 4, although their slightly slower time still saw Arkins and Eurostar in the lead.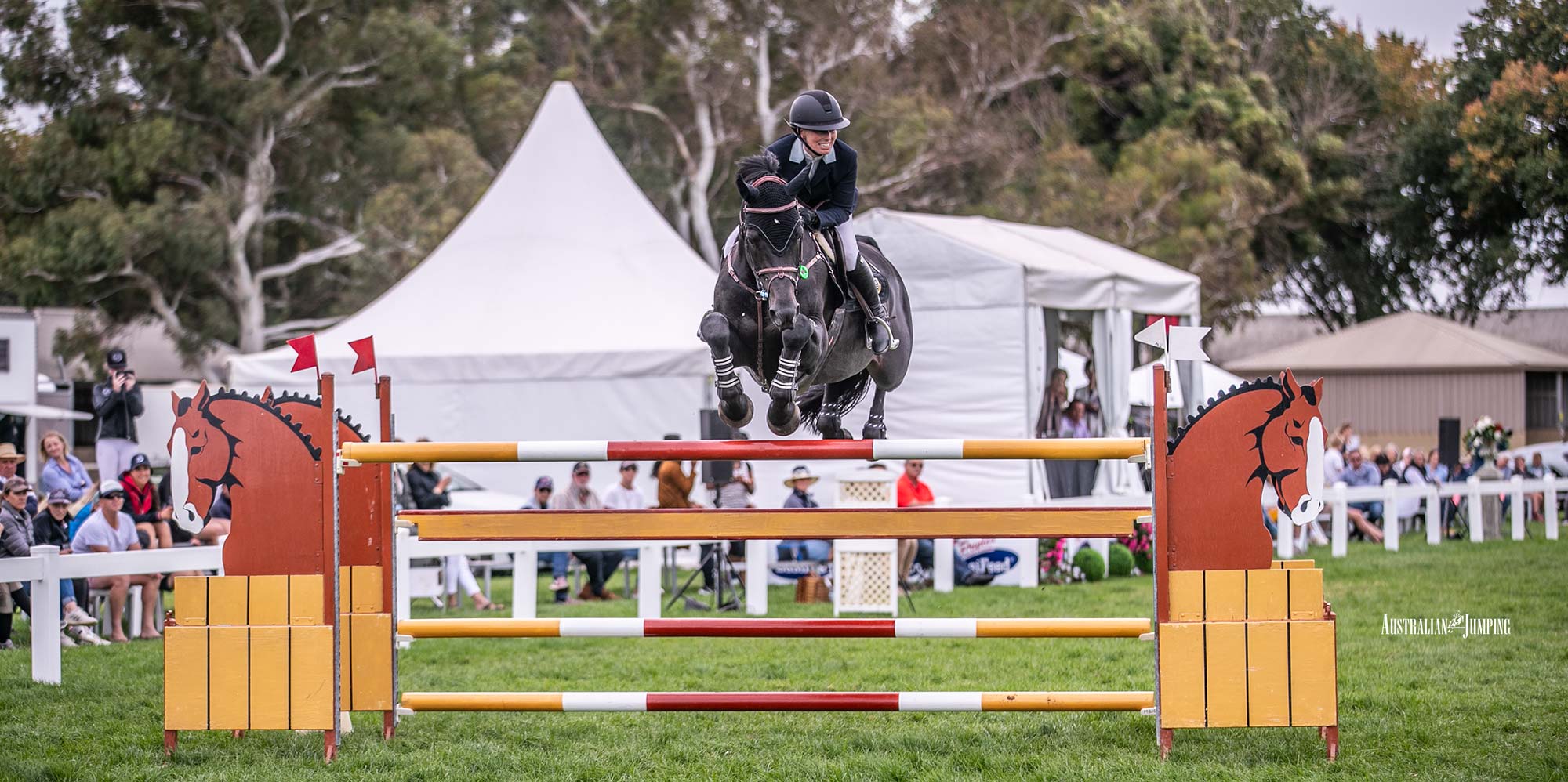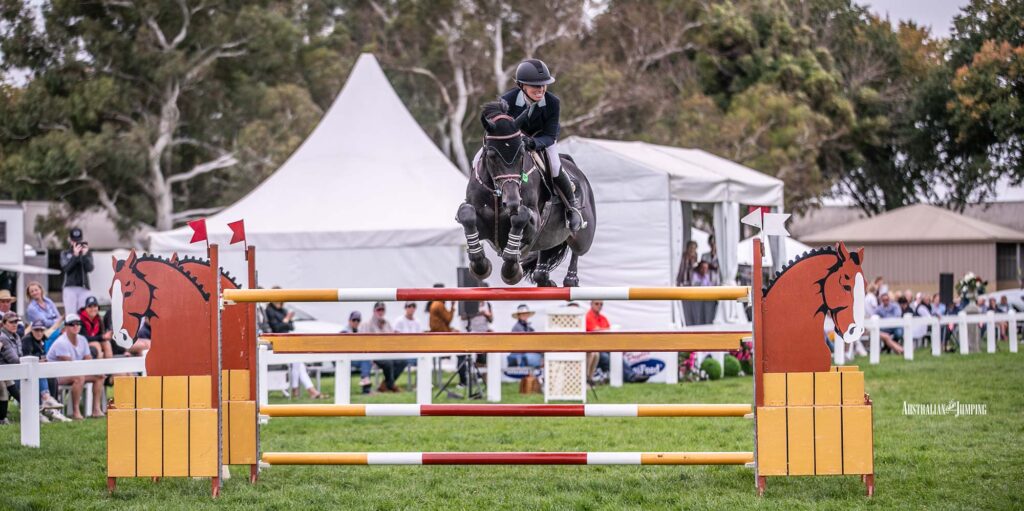 Izabella Stone and Lincoln MVNZ
The Victorian pair of Paul Brent and Fontaine Blue VDL (Toulon x Ocinthe by Indoctro) were next out, however a single rail saw their chances of winning disappear. Last of the 4-faulters out were Ally Lamb and Eagle Rock (Berlin x Arissinaa by Vancouver). They almost got around the course clear, however, a rail at the last left them to leave the competition with a total of 8 faults.
So James Arkins and Eurostar were holding the lead with a total of four faults, with just the four first round clears to come.
The first of these to enter the arena were Gabrielle Chugg and her beautiful grey stallion Cera Cassiago, who threw down the gauntlet to those to come by recording a clear round in 55.34 seconds. Their double clear performance meant that the worst they could finish was fourth place.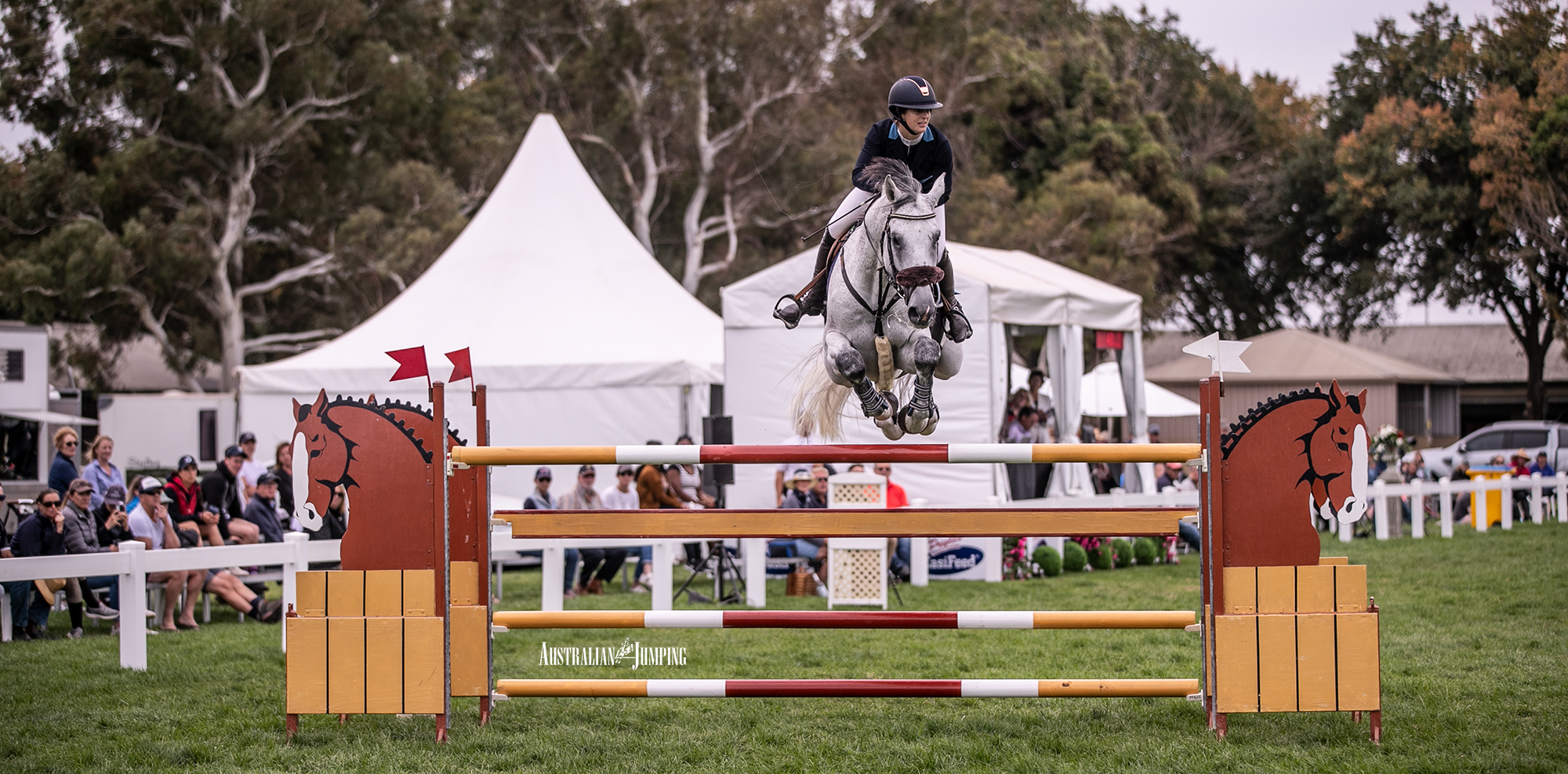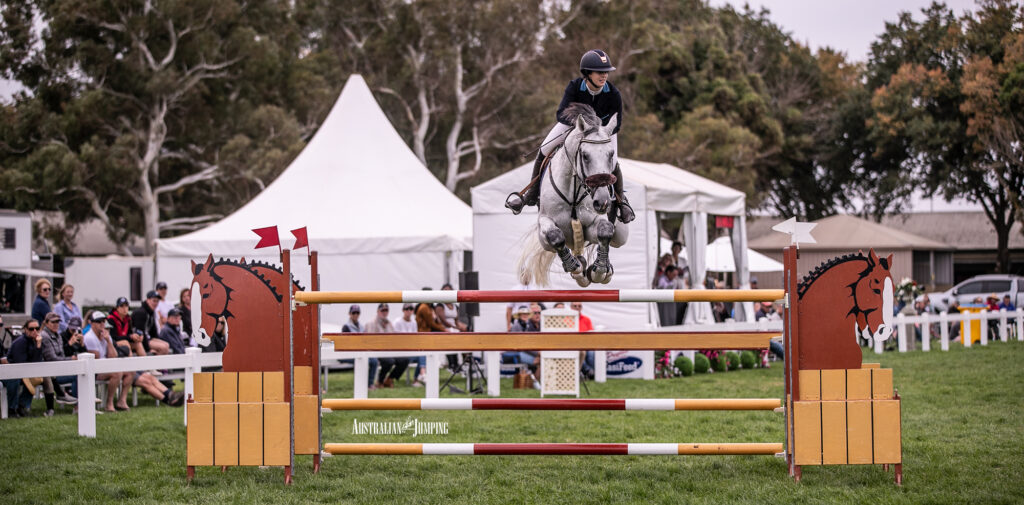 Gabrielle Chugg and Cera Cassiago
Not to be outdone the next combination out, the 2018 Australian Senior Champions, Amber Fuller and CP Aretino recorded the second double clear and with a time of 51.54 seconds, jumped straight to the competition lead.
The second last combination, James Arkins and Aveden Indigo attacked the course, however four rails put them out of contention.
And so it came down to the last combination, Tom McDermott and Elegance De La Charmille. To take the win, they needed to be clear and fast. Excitement grew as they started the course, but a large gasp was heard when a single rail was knocked down and we knew that Amber Fuller and CP Aretino were the winners. For McDermott and Elegance De La Charmille, this was their only rail down and a super fast time, which would have been fast enough to win saw them finish in third place.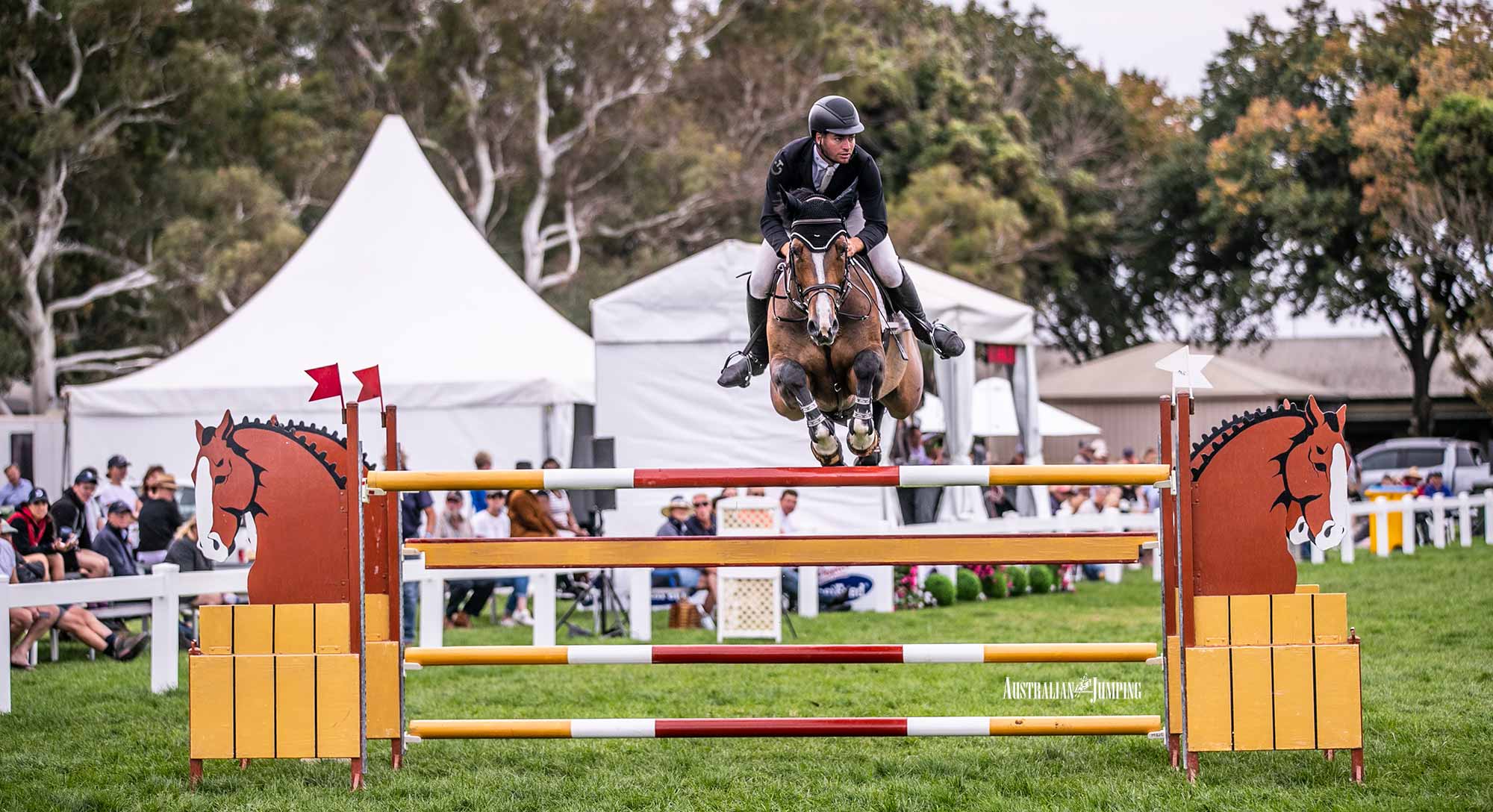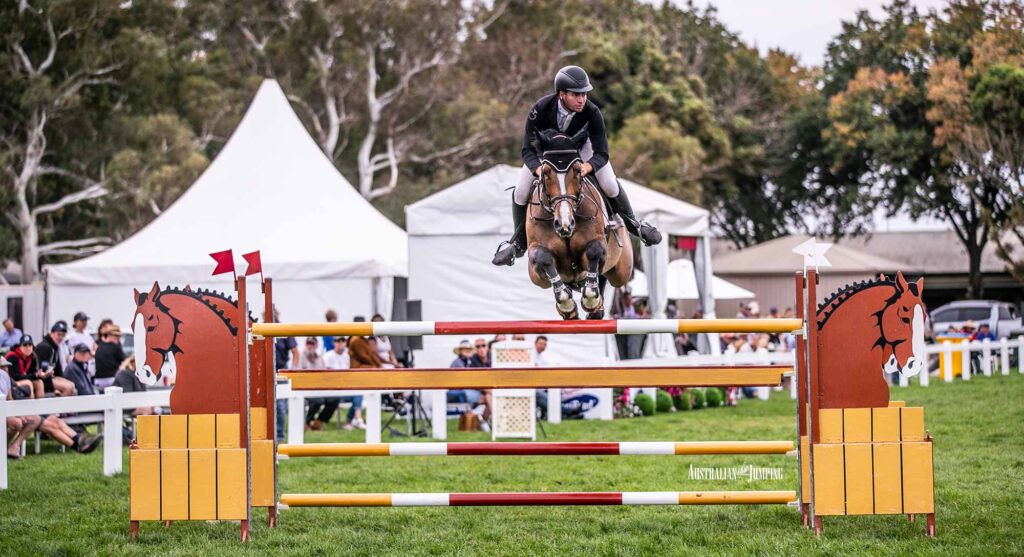 Tom McDermott and Elegance De La Charmille
It was an exciting spectacle of jumping and if today's class is an indication of what the World Cup season has in store for us, it is going to be a fantastic season
The first twelve placings in this class were as follows:
Wyndham City Council – World Cup Qualifier
| | | |
| --- | --- | --- |
| PLACE | RIDER | HORSE |
| 1st | Amber Fuller | CP Aretino |
| 2nd | Gabrielle Chugg | Cera Cassiago |
| 3rd | Tom McDermott | Elegance De La Charmille |
| 4th | James Arkins | Eurostar |
| 5th | Izabelle Stone | Lincoln MVNZ |
| 6th | Stephen Dingwall | Cavalier Du Rouet |
| 7th | Ally Lamb | Eagle Rock |
| 8th | Paul Brent | Fontaine Blue VDL |
| 9th | James Arkins | Aveden Indigo |
| 10th | Amanda Ross | RLE Poynstown Will |
| =11th | Andrew Lamb | CP Argento |
| =11th | Jessica Pateman | Celso |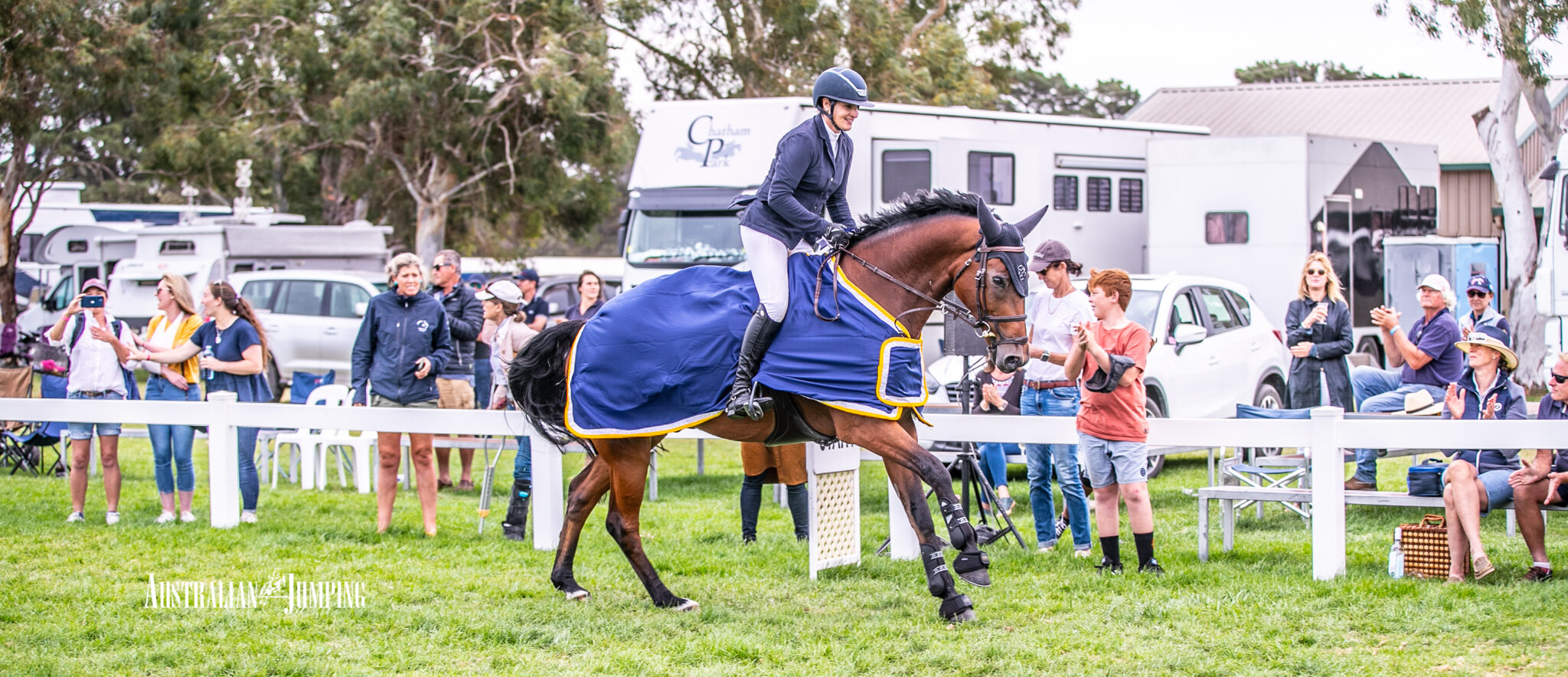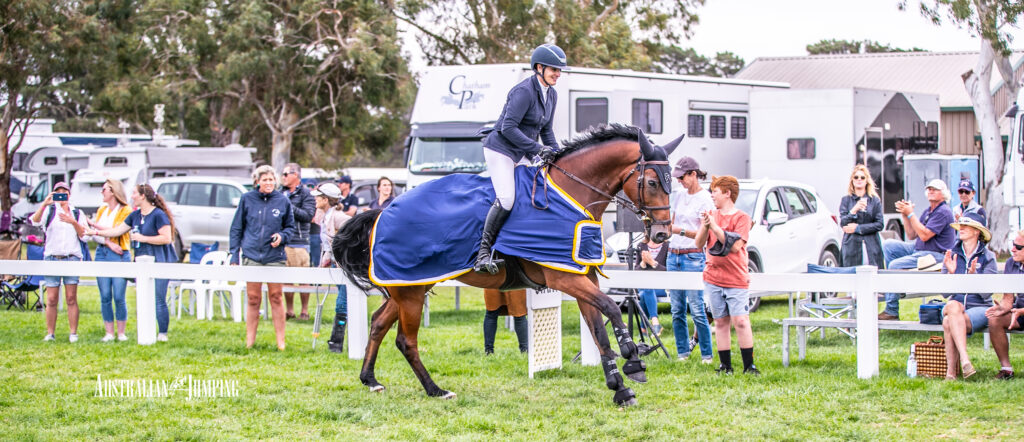 View Comments