Australian Jumping Horses of 2018 – Cavalier Du Rouet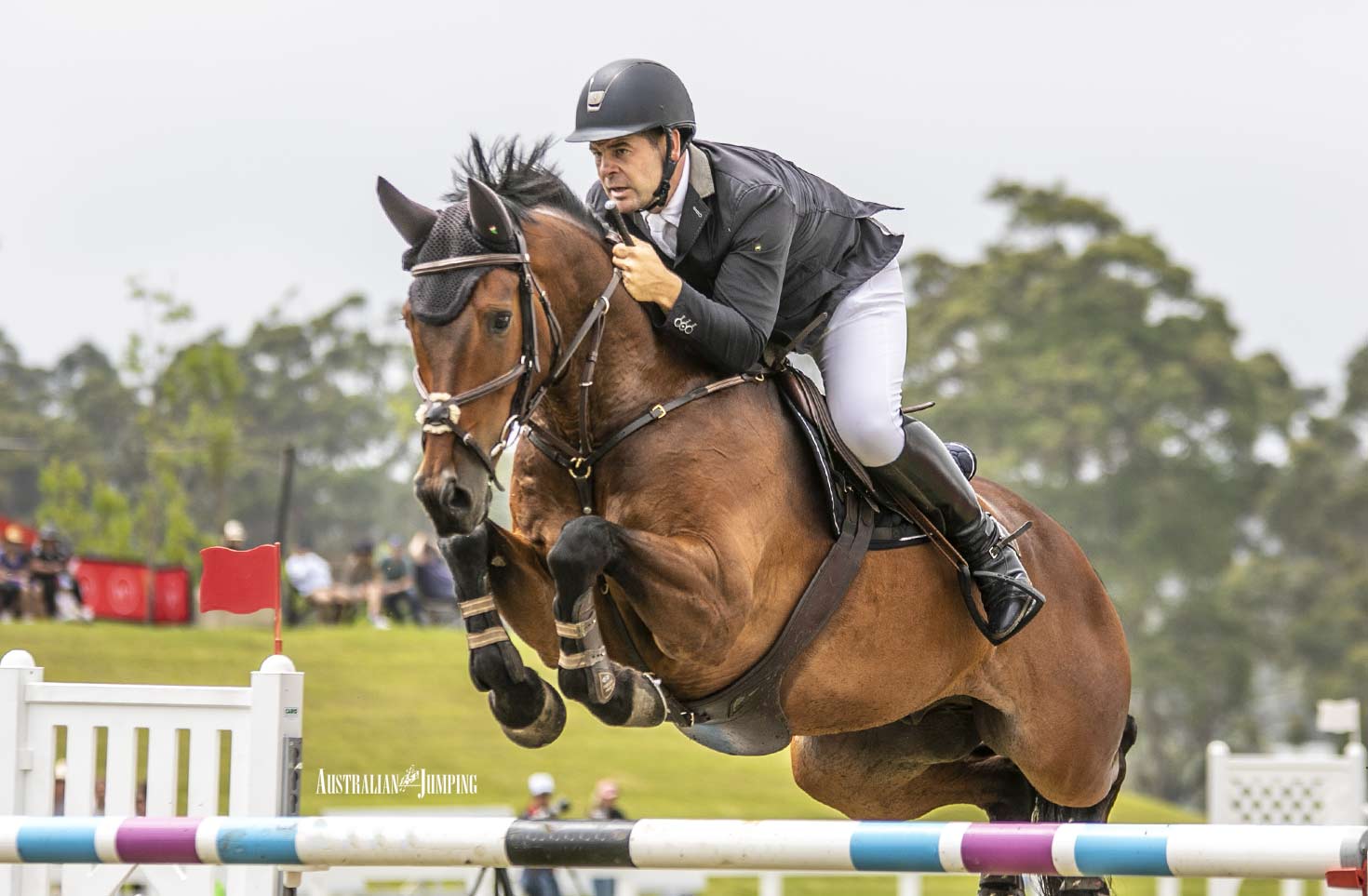 Australian Jumping
Cavalier Du Rouet is only a young horse, but he has really stepped up this year and has had some fantastic results in the capable hands of Stephen Dingwall.  We are really excited to see what lies ahead for this combination. See below for some insights into this lovely horse.
Horse Name: Cavalier Du Rouet
Stable Name: Memphis
Sex: Gelding
Age: 8 yo
Height: 16.2hh
Colour: Bay
Sire: Balou Du Rouet
Dam: So Elegant
Breeder: Mr Robert Stewart
Owners: L and P Dingwall and S and N Dingwall
Owned since: 2011
"I first saw some footage of Memphis as a yearling. He looked like a very balanced well put together horse and I then went to look at him in the flesh he was sharp aware and sensitive just cantering around in the paddock. He had been very well handled and looked after by breeder Robert Stewart and it was an easy decision to purchase him . 
He is the best horse to have at home he has an amazing work ethic and just loves to work. Every ride is really a privilege.
At shows he copes really well, he is a very focused horse once he gets in the ring. As a young horse he would be a little frightened by noise but with experience got better and better. He generally keeps him self feeling pretty fresh at shows as he sleeps, eats and drinks wells.
Advertisement

He had a little quirky issue that we managed to solve. He had a big fear of black cattle – not that he was a fan of any colour -but he was terrified by the black ones! For a long time I skirted around the problem in fear of making it worse and figured it wouldn't matter. However time came to take him to Sydney royal and as we all know at the Sydney show anything can happen.  So 2 years ago, while others would have been polishing their jumping in preparation for the Royal, I was doing a gradual intro to cattle work with him which has him now tolerant of them. 
The highlight so far would have to be the silver final win at The Aquis Champions Tour at Elysian Fields. It was his first step up to a bigger class and he just blew us away at how easily he made the transition. 

Stephen Dingwall and Cavalier Du Rouet at the Aquis Champions Tour
He is now having a short break after Equitana and the Willinga Park Grand Final and will start his season with some of the nice South Coast shows jumping 135/40 classes for a bit of a back-off.  We will then start preparations for Sydney and the Aquis Champions Tour. Long term, our goal is to give him good experience to become a very seasoned Grand Prix horse for big classes. I feel like he is a horse I would be happy to travel abroad with so we will see what further plans arise as he develops.
Other results for the year include: 
Betty McVean Memorial -Grand Prix winner
Waratah 140cm – winner
Adelaide Royal Show – numerous Section 2 places
NSW Country Championships – Grand Prix winner
NSW State Titles – Grand Prix Second Place
Willinga Grand Final Senior Round One – Fifth Place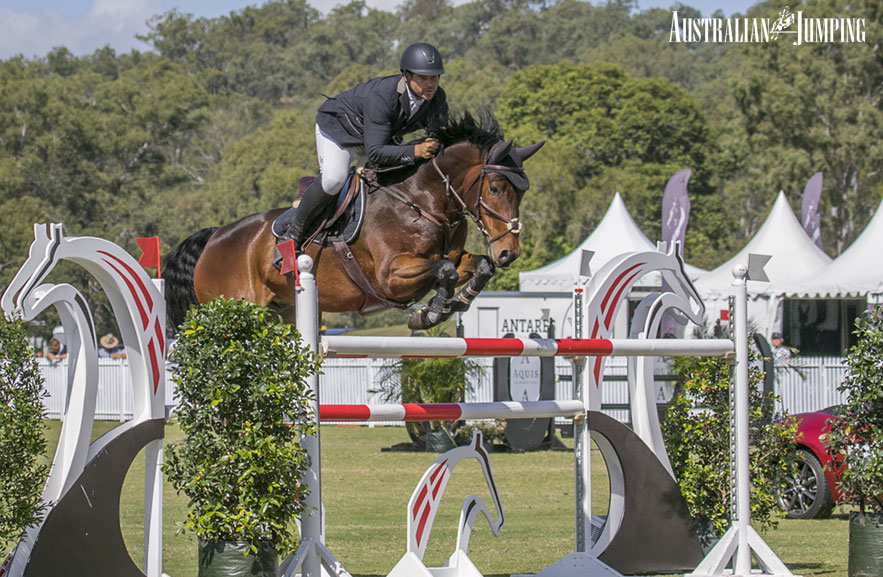 Stephen Dingwall and Cavalier Du Rouet at the Aquis Champions Tour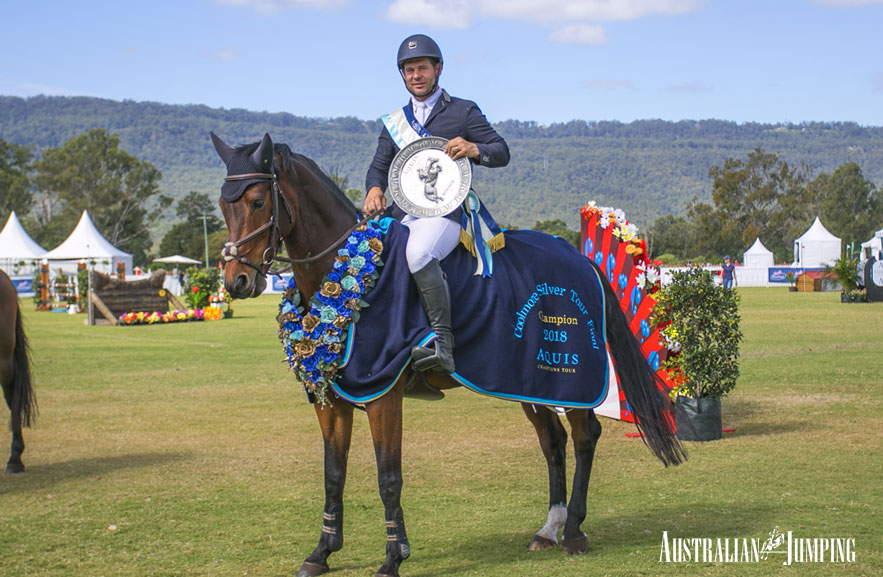 Stephen Dingwall and Cavalier Du Rouet at the Aquis Champions Tour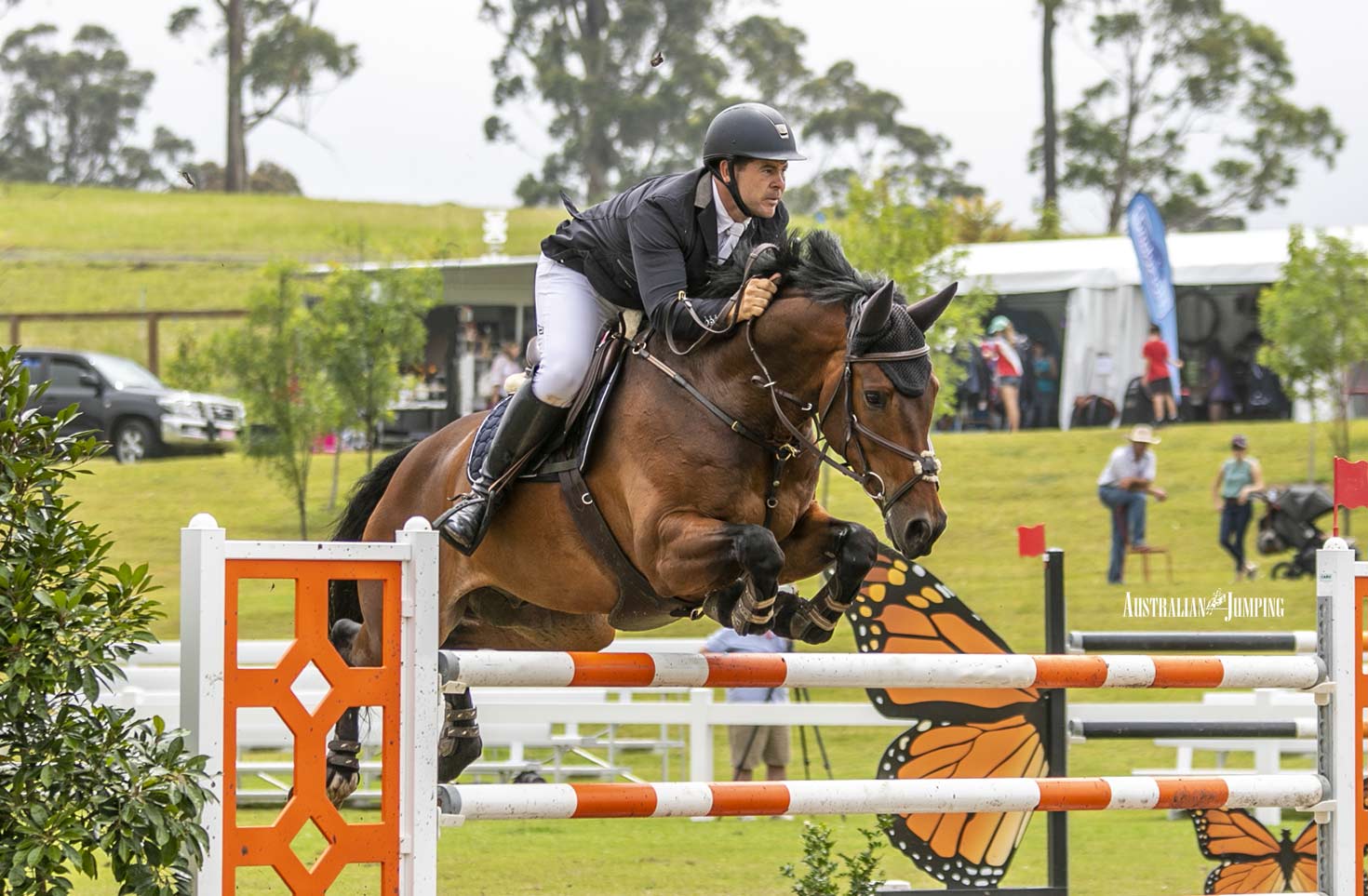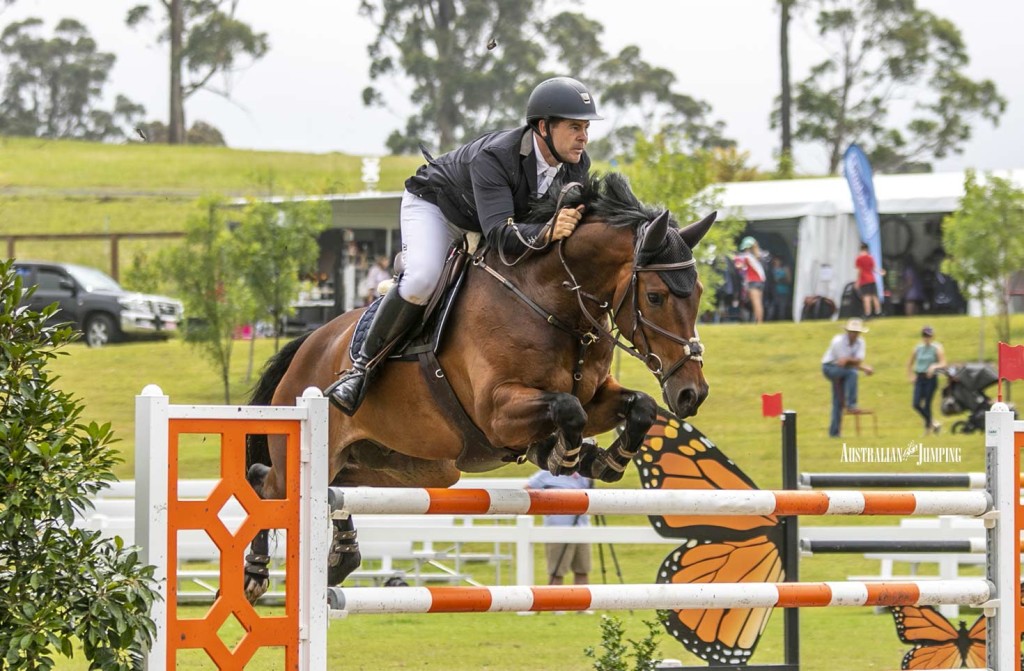 Stephen Dingwall and Cavalier Du Rouet at Willinga Park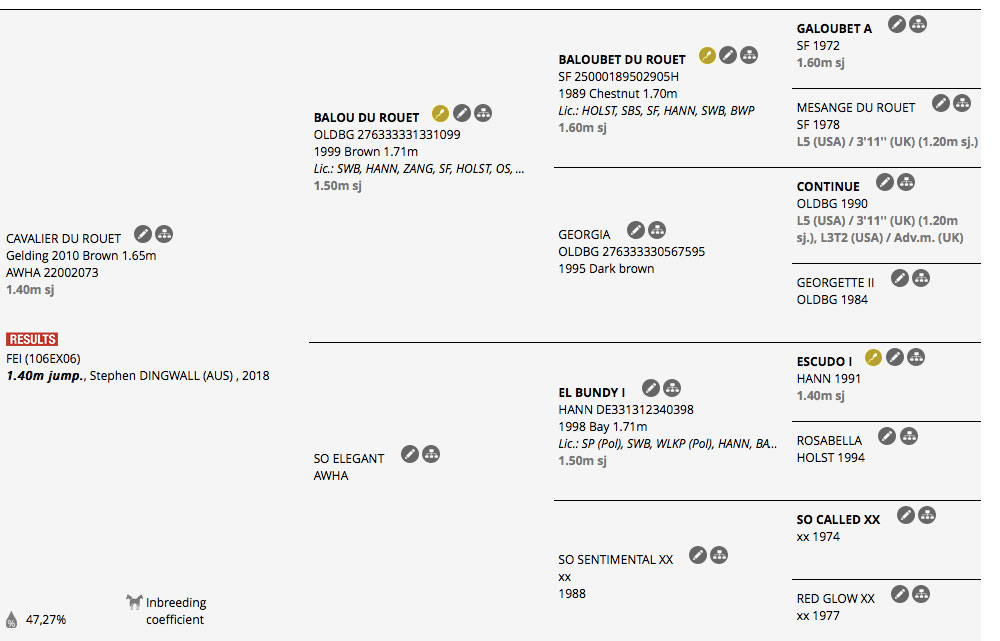 View Comments