Bec Bates seals 2021 Queensland Amateur title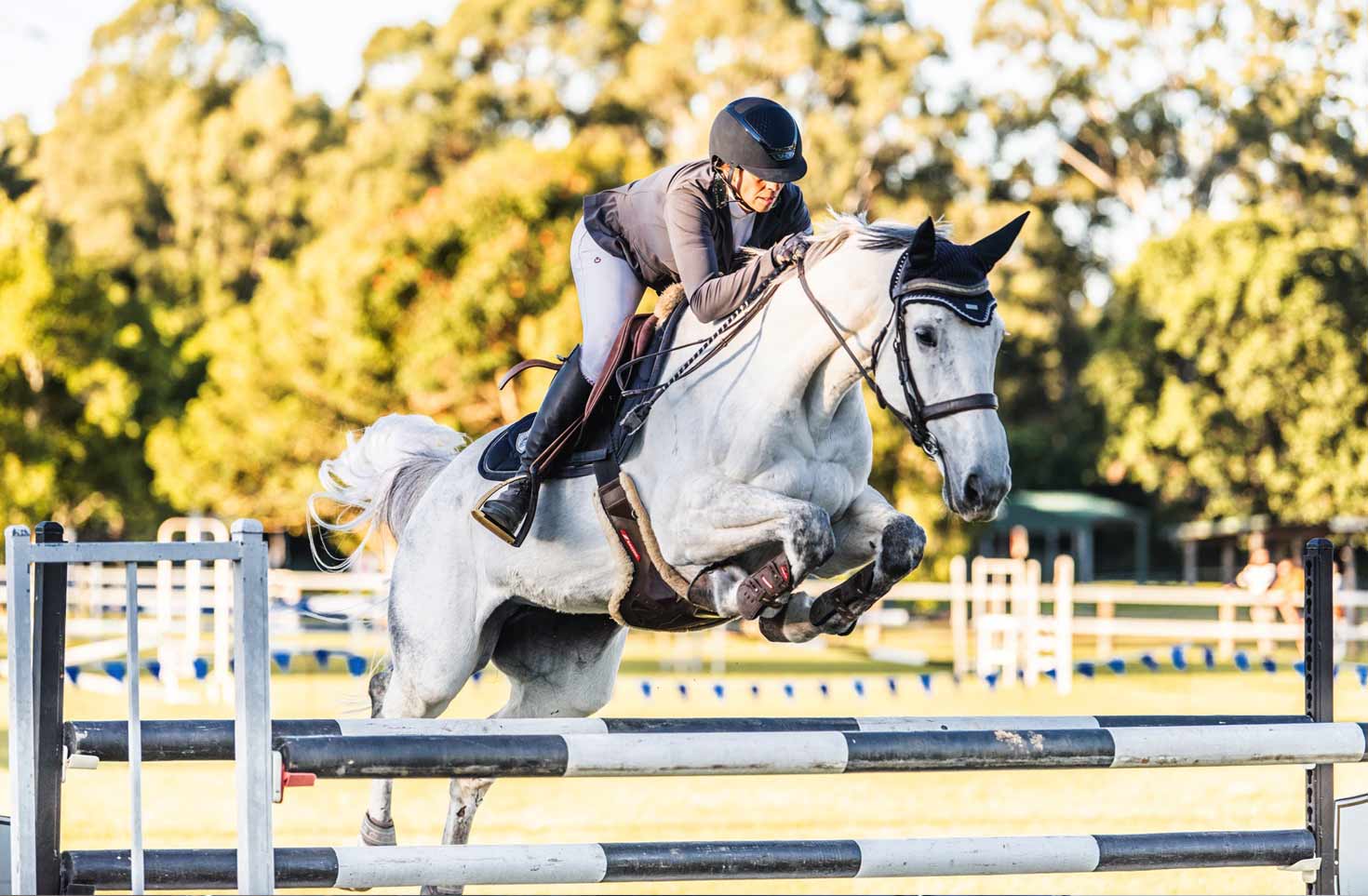 Jasmine Dunmore Photography
Bec Bates and ES Angelica. Photo Credit:  Jasmine Dunmore Photography.
The Queensland Amateur Championship for 2021 has wrapped up with the final round being held last weekend as part of the Queensland Show Jumping Club's September Classic Show.
The Series, sponsored by Finch Farm and Saddleworld Rockhampton was to have wrapped up at the Elysian Fields Winter Classic in July, however a snap COVID-19 lockdown prevented this show from happening at the last minute and we had to wait until the weekend for a replacement class to be held.
Advertisement


Going into the final round, Bec Bates held a comfortable, but not unassailable lead, on 22 points, however, in the final round she and her young mare ES Angelica could only finish in 20th place and did not add to this score. This opened up an opportunity for Sarah Weiss, who came into the final round on 19 points, meaning that a podium placing would score her a minimum of 4 points required to take the championship. However, it was not to be with Weiss and Twins Delux taking two rails to finish in 13th place.
Going into this final round, Mia Smith was the only other competitor who could snatch the title from Bates' grasp as she was six points off the lead, but would have to take the maximum 7 points available in the round to do so. Unfortunately for Smith and her gelding Sangster, they just missed out on a shot at the win, going clear in their ride, but failing to make the time allowed of 86 seconds by just 0.66 of a second. Their single time fault placed them at the head of those combinations which did not qualify for the jump off and they eventually finished in sixth place. The single championship point earned was not enough to advance their place in the championship order.
Advertisement


One rider who did advance their cause in a big way, however, was Jessie Knight. Coming into the final round she was only on eight championship points, however, a fantastic double clear along with Vidori, performance gave her the win with the seven points earnt taking her to a championship total of 15, which was good enough to finish fourth in the title
The final top five placings in the championship, as listed on the "Queensland Amateur Showjumper of the Year Series" Facebook page are as follows:
| | | |
| --- | --- | --- |
| Place | Rider | Points |
| 1st | Rebecca Bates | 22 |
| 2nd | Sarah Weiss | 19 |
| 3rd | Mia Smith | 17 |
| 4th | Jessie Knight | 15 |
| 5th | Rob Freeman | 14 |
Congratulations goes to all the competitors for contributing to highly competitive championship series. Also, special thanks goes to all the committees for running events at the competitions. The biggest thanks of all goes to the series spomnsors, David Finch from Finch Farm and Rockhampton Saddleworld.
The winners of the series will be formally recognised at the Equestrian Queensland Awards night, scheduled for 12 February 2022.
View Comments