Catching up with Jake Hunter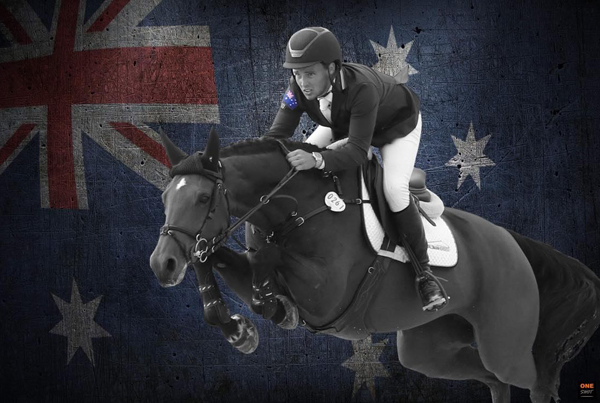 One Shot
Now based at Waldman Horses in The Netherlands, Jake Hunter is the top ranked Australian rider on the FEI Jumping Under 25yrs leaderboard – sitting in 89th place as of 30 June 2020.
Born in 1996, Jake was riding before he could walk and competing by the age of 7.  In 2008, at the age of 12, Jake competed in the FEI World Childrens' Jumping Final for riders under 17 years in Bogota, Colombia, making him one of the youngest competitors at the event, as well as the youngest Australian ever to represent their country in showjumping. He gained a 1st and a 3rd placing, giving him a world ranking of 9th.
Advertisement


In 2012 Jake was the Australian Junior Showjumping Champion and has won Champion Junior Showjumping Rider at both Melbourne and Sydney Royal Shows.
In 2014 Jake was again selected to represent Australia, this time at the Youth Olympic Games in Nanjing, China, on 16th-28th August and brought home a bronze medal in the Individual Showjumping event.
At the age of 18 Jake moved to Ireland and worked as a professional rider for the Duffy Sport Horses team based in County Mayo, competing to International level in Young Rider, Grand Prix and Young Horse classes.
We caught up with Jake at his new home in The Netherlands and found out how things have being going for him recently.
How did you fill your time during the COVID-19 lockdown?
I enjoyed the quiet time. Really spent some time with the horses with the pressure and stress of weekly competition. We also kept busy with the new series of online Auctions, the 'you horse auction' started by Alan Waldman and Mario Everse.
Can you tell us a bit about the horses you have in work at the moment?
I am very lucky at the moment to have some very talented horses. I have three horses to jump Grand Prix level with, so I am in a really good situation at the moment.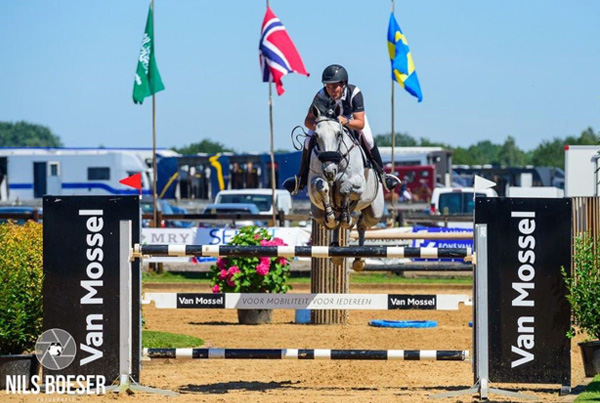 Jake Hunter and Liscarrow Neptune

Who are your current stars?
I guess our older horses at the moment are the current stars, but we have some really special young horses that are the stars of the future. Wce Cruco – a 16yo gelding by Cruising. He is owned by my friend Alex Duffy. Alex rode him himself in recent years with a lot of success at 5* level. I am lucky to have the ride leading into hopefully the Tokyo Olympics next year. Cleopatra – 10yo mare by Quick Star. She is owned by Alan and a super competent fun horse that I am quite excited about in the future. New Curtis – 12yo gelding by Nekton. A relatively new ride for me but had quite good results in the 1.50m classes at the 4* show in Salzburg. He is really a Grand Prix horse so am looking forward to taking him into some bigger Grand Prix classes in the coming season.
Advertisement


Which shows have you been to since competition resumed and how did they go for you?
I competed in the CSI 2* at Lier two weeks ago. It was nice to get back to international completion and see where we were at.  The horses jumped very well and got back into rhythm nicely. This week we do a nice national show in the south of Holland to prepare for the Dutch YH championships in the coming weeks.
How long have you been based in The Netherlands and what do you like most about living and competing there?
I have been here for about 18 months. It has been fantastic so far. I am lucky to have been able to come and work for the great team at Waldman Horses. Alan has been really great and has done a lot for me since I have been here, and I am really looking forward to what we can do together in the future.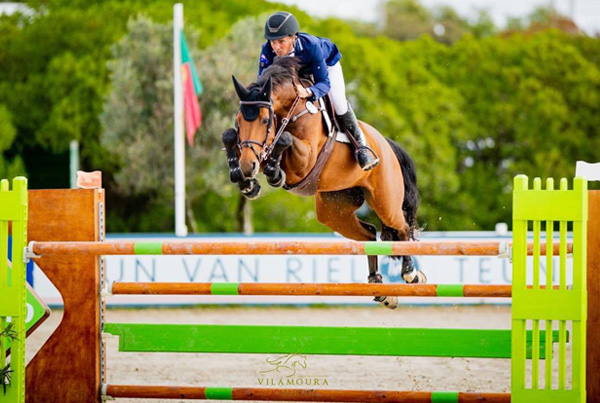 Jake Hunter and Last Romance
What are your short and long-term goals?
I just try to improve everyday. To focus on doing the little things right day to day, and the bigger things always seem to fall into place then.
View Comments