Catching up with Lauren Balcomb after her brilliant performance in the Nations Cup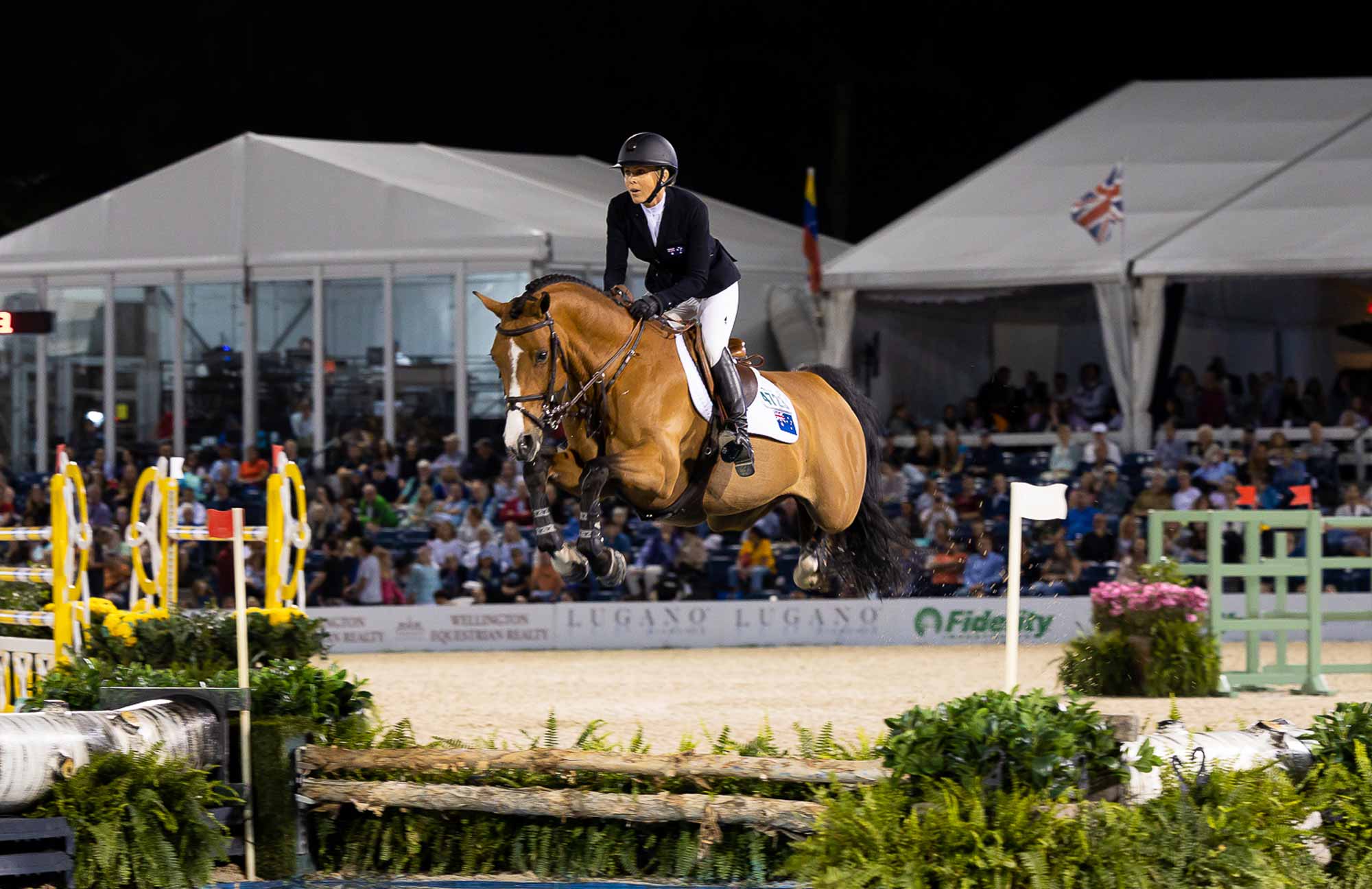 Australian Equestrian Team - Kirsty Pasto
Above: Lauren Balcomb and Verdini D'Houtveld Z.  Photo credit: Australian Equestrian Team – Kirsty Pasto
Saturday's FEI Nation Cup held at the Palm Beach International Equestrian Centre in Wellington, Florida was a fantastic event, with the Australian Jumping team putting in a very strong performance to finish in 6th place out of 11 countries entered.
Advertisement


For Lauren Balcomb it was a particularly successful evening, being the only member of the Australian Team and one of only a few in the entire competition who managed to go clear in both rounds. Lauren and her wonderful horse Verdini D'Houtveld Z completed both rounds in style.
Sydney born Lauren now lives with her fiance New Zealand Showjumper Sharn Wordley in Florida. Recently back on the competition circuit after the birth of her daughter, Lauren says about her recent experience that "it's a dream to be chosen to represent your country. I was very excited to be selected. We were incredibly lucky to have a really great group of Aussies selected. Also the Australian entourage that came to cheer us on definitely added to the team spirit!! We had fun, and everyone's score counted to finish where we did. Todd Hinde does such a fantastic job supporting the team.
Lauren bought Verdini D'Houtveld Z in Belgium as a 6yo to be a 3 day event horse. He did a year of eventing before she switched him back to show jumping. About the class itself Lauren says, "Naturally there was a lot of pressure being my first time representing Australia on the show jumping team. A lot of horses had difficulties in the second round as it was at night time under lights. But Verdini jumped even more confident in the second round!"
Asking Lauren about her goals for the future she says "my ultimate goal is to hopefully be in contention for the 2024 Olympics. I'm trying to get the experience over the next two years to make that a possibility." and from what we saw in this recent competition, we think this combination has an incredible future ahead of them and we certainly won't be surprised to see them on future Australian Jumping Team and hopefully indeed make it through to the Paris 2024 Olympics!
See below the videos of Lauren's two fantastic Nations Cup rounds.
Advertisement


View Comments