Jumping storms back into Sydney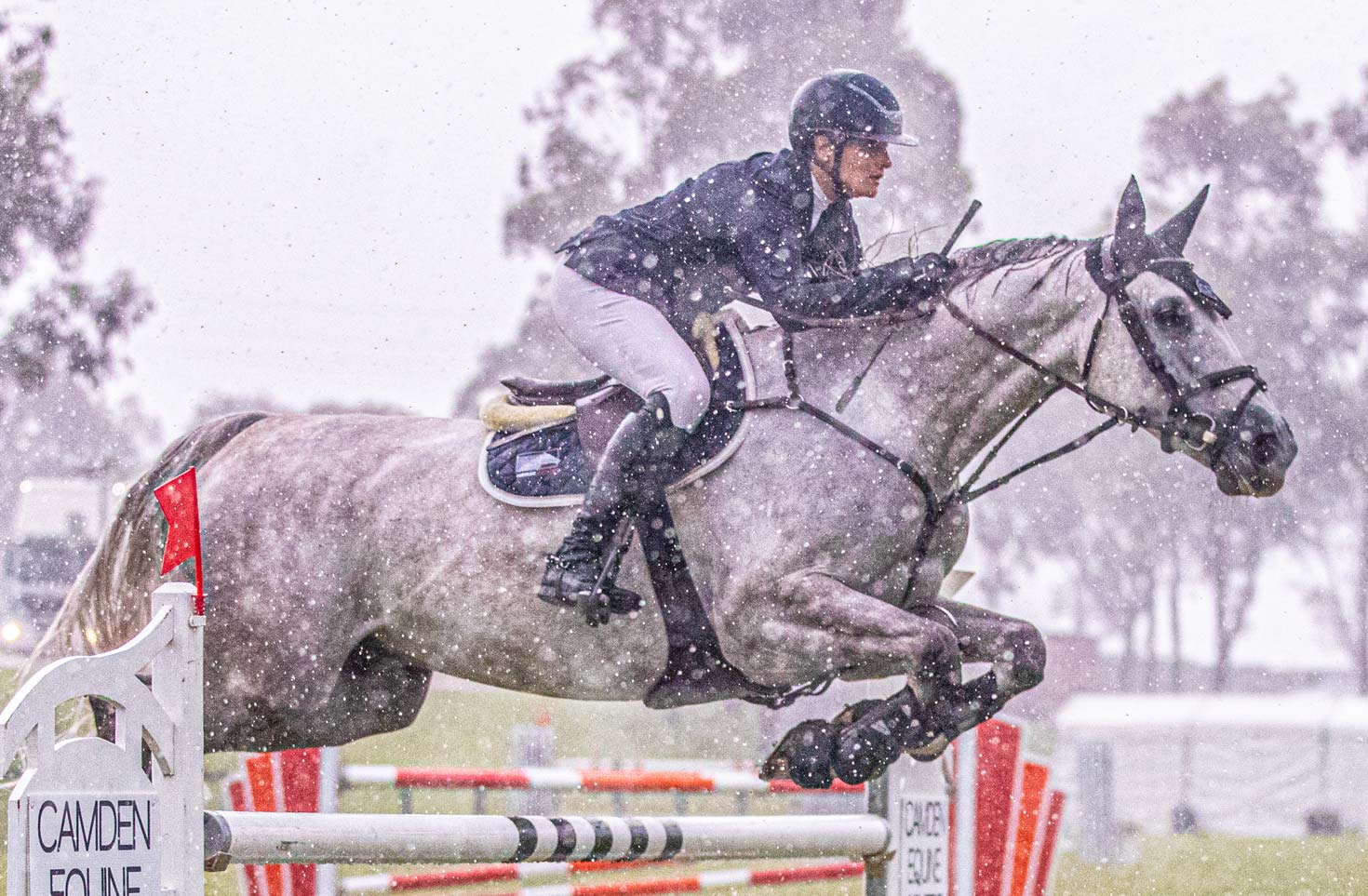 Australian Jumping
The first day of competition of the Chatham Park Summer Showjumping Classic was held today at the Sydney International Equestrian Centre (SIEC). Three classes were held on each of two arenas with many riders using the opportunity to tune up their mounts in preparation for the big Grand Prix and Australian Jumping Teams League (AJTL) events to be held on the weekend.
Advertisement


After an early morning period of steady drizzle, the rain stopped in time for the jumping to start, only to return in the late afternoon in the form of a fierce storm, which may have slowed down some competitors, but it certainly didn't stop any.
The first class held this morning on the Chatham Park main arena was a 1.20m two-phase class with just over 100 combinations entered. In an amazing performance, the South Maroota based Andrew Inglis absolutely shone. Piloting a total of five horses around the course, Inglis managed to secure not only first, but both second and third placings, being the only three combinations to crack the 39 second mark for the second phase. His placings were on Alillie for first, Laracas for second and Indiana Goodtimes for third.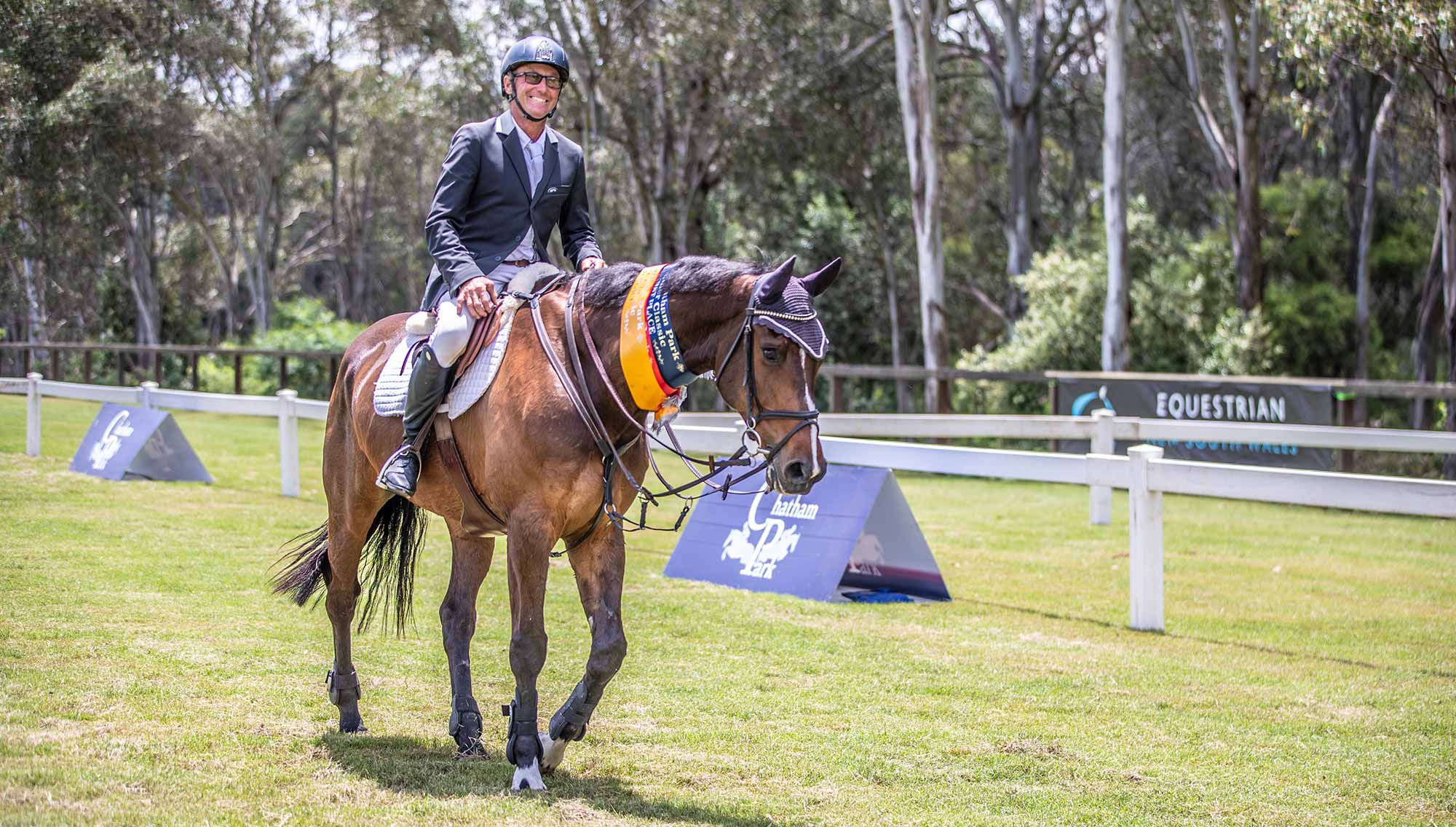 Next up was another two-phase class, with the rails notched up by 10 cm to 1.30m. South Coast young rider Jamie Priestley tried to emulate Inglis' earlier performance, but with only two horses in the class, did her absolute best by finishing first with Kolora Stud Optimus and second on Oaks Diamantina. Relegated to third place by just 0.13 seconds was the very experienced Vicki Roycroft and Licaviv.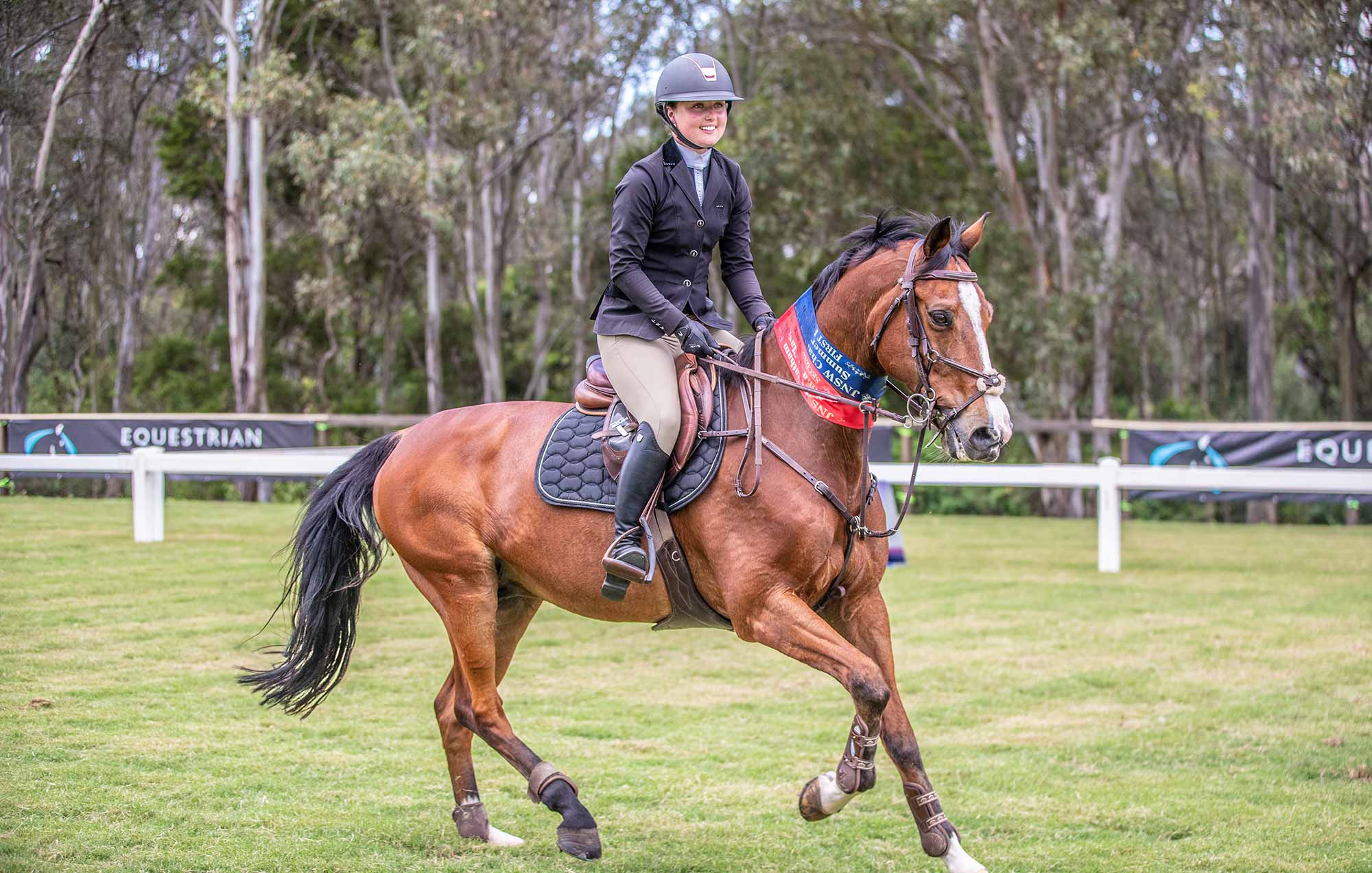 To say that the final class of the day on the main arena was held in varying weather conditions would be a massive understatement. With a storm looming nearby, only a couple of combinations had completed their course when the heavens opened and the competition continued in driving rain. After a dozen had finished, there was a brief pause in proceedings which saw the rain ease and by the end of the class, combinations enjoyed bright summer sunshine. By the end of the class, four combinations had recorded a clear round, however, only one came back to attempt the sodden course, which saw Billy Raymont and Black Jack Ixe take the win, with the other three, no doubt saving themselves for the riches which lie ahead.
Congratulations to all the winners and placegetters from today. Placegetters in all classes are listed below.
CHATHAM PARK – ARENA 1
CLASS 1: OPEN – Special Two Phase – 1.20m
| | | |
| --- | --- | --- |
| PLACE | RIDER | HORSE |
| 1st | Andrew Inglis | Alillie |
| 2nd | Andrew Inglis | Laracas |
| 3rd | Andrew Inglis | Indiana Goodtimes |
| 4th | Phillip Lever | BP Jedak Du Rouet |
| 5th | Georgia Apps | Finch Farm Viduka |
| 6th | William Mathew | Bronte B |
CLASS 2: OPEN – Special Two Phase – 1.30m
| | | |
| --- | --- | --- |
| PLACE | RIDER | HORSE |
| 1st | Jamie Priestley | Kolora Stud Optimus |
| 2nd | Jamie Priestley | Oaks Diamantina |
| 3rd | Vicki Roycroft | Licaviv |
| 4th | Jamie Winning | Happy Girl |
| 5th | Andrew Inglis | Laracas |
| 6th | Rhys Stones | Orthello |
CLASS 3: OPEN – 1.40m
| | | |
| --- | --- | --- |
| PLACE | RIDER | HORSE |
| 1st | Billy Raymont | Black Jack Ixe |
| =2nd | Tom McDermott | Elegance De La Charmille |
| =2nd | Amanda Madigan | Diamond B Vivienne |
| =2nd | Phillip Lever | Lomachenko |
| 5th | Frida Lindgren | Ashleigh City Lights |
| 6th | Amelia Douglass | Upper Class Z |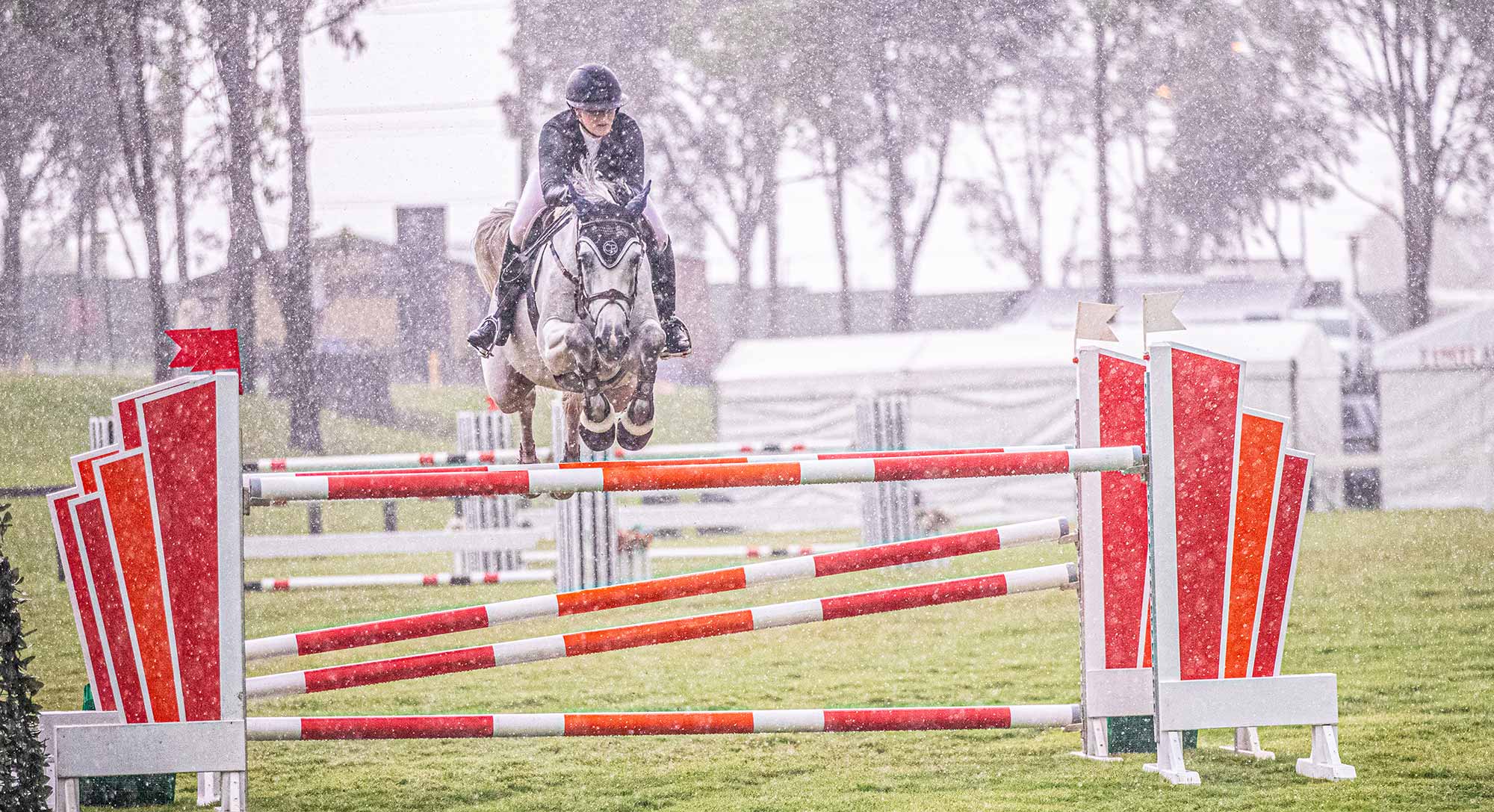 Amelia Douglass and Upperclass Z
ENSW – ARENA 1
CLASS 4: Horses 5-years-old – 1.05m
| | | |
| --- | --- | --- |
| PLACE | RIDER | HORSE |
| 1st | Billy Raymont | Tulara Bellensky |
| 2nd | Victoria Hoy | Tulara Forini |
| 3rd | Izabella Stone | Calouandra PS |
| 4th | Laura Sloey | Redleaf Cabbage |
| 5th | Sarah Duggan | Fay's Diamond |
| 6th | Aaron Hadlow | Bellhaven Nevada |
CLASS 5: Horses 6-years-old – 1.15m
| | | |
| --- | --- | --- |
| PLACE | RIDER | HORSE |
| 1st | Zoe Grant | Snowy River Billy Jim |
| 2nd | Josh Collins | Tulara On Trend |
| 3rd | Jess Brown | Oaks Cryptic |
| 4th | Billy Raymont | Tulara Willow |
| 5th | Charlie Brister | Bellhaven Cordino |
| 6th | Tess McInerney | Yalambi's Kandy Ripple |
CLASS 6: Horses 7-years-old – 1.25m
| | | |
| --- | --- | --- |
| PLACE | RIDER | HORSE |
| 1st | Andrew Inglis | Indiana Goodtimes |
| 2nd | Alissa Williams | Willybling |
| 3rd | Billy Raymont | Tulara Forpaccio |
| 4th | Emma Smith | Lumi |
| 5th | Monique Barrett | Dusky Farm Duncan |
| 6th | Vicki Roycroft | Kenny Casino |
Results sourced from Global Entries Online
View Comments