Matt Williams and Valinski S Part Ways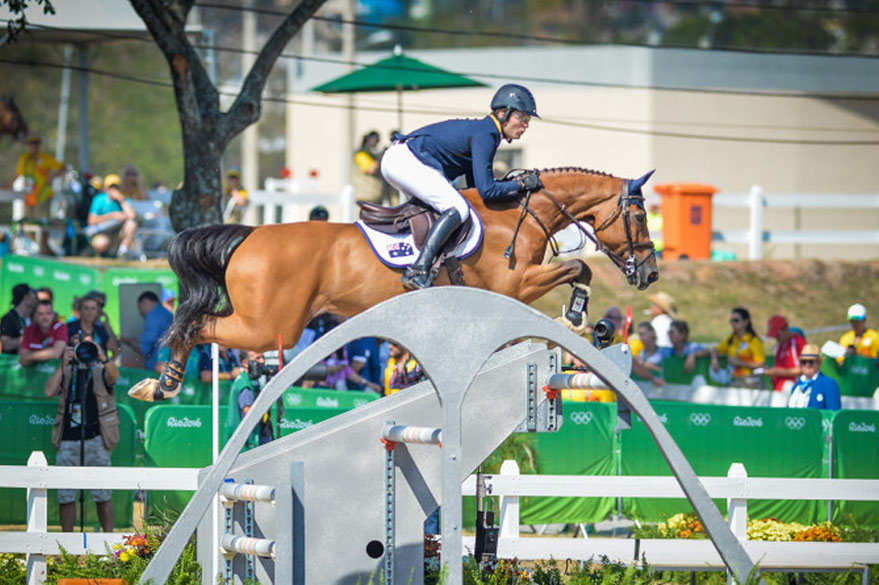 Noelle Floyd
Source: Noelle Floyd
After a successful 2016 Olympic campaign, the partnership between Australia's Matt Williams and his Rio mount Valinski S has come to an end.
During the 2016 Rio Olympic Games in Rio de Janeiro, Brazil, Williams represented Australia in Team and Individual competition. Aboard the 14-year-old KWPN gelding that is owned by Wyndmont Farm, Williams and Valinski S jumped to a top-30 individual finish, jumping a clear round in the Second Individual/Team Qualifier competition on August 16th.
"He jumped great—he felt like he was building as the week went on," Williams remarked of Valinski S' performance at Rio. "I couldn't have asked him to do more than what he did. There were a lot of great horses that didn't get as far as that."
Williams began riding Valinski S just 12 months ago, and in the months leading up to the Olympic Games, he notched several CSI4* and CSI3* top finishes, including the best performance on Team Australia during the Furusiyya FEI Nations Cup CSIO4* at Ocala, FL this past February. Williams and Valinski S concluded their winter season by winning the $100,000 Sullivan GMC Trucks Grand Prix on March 27th at Ocala.
Prior to 2015, Valinski S was competed by Candice King, and briefly ridden by Lauren Hough and Ben Maher.
The Wellington, Florida based Wyndmont, a venture owned by Ronnie Beard and Michael Dorman, owns Valinski S as well as a string of top show jumpers that Williams has ridden to various successes since 2015. Wyndmont is now planning to refocus its goals away from supporting show jumpers at the top level of the sport, although no announcement on the future of Valinski S has been made public.
"They've decided to head in another direction, so the next thing for myself is building up a nice team of horses and looking forward," Williams said.
William, who is based year-round in the United States, is looking forward to establishing his own business with a dedicated team of clients and horses, and is seeking new clients that share his goals. With three Olympic appearances now under his belt, Williams has his sights on representing Australia at the 2018 World Equestrian Games.
View Comments