McDermott sails to World Cup victory in Sale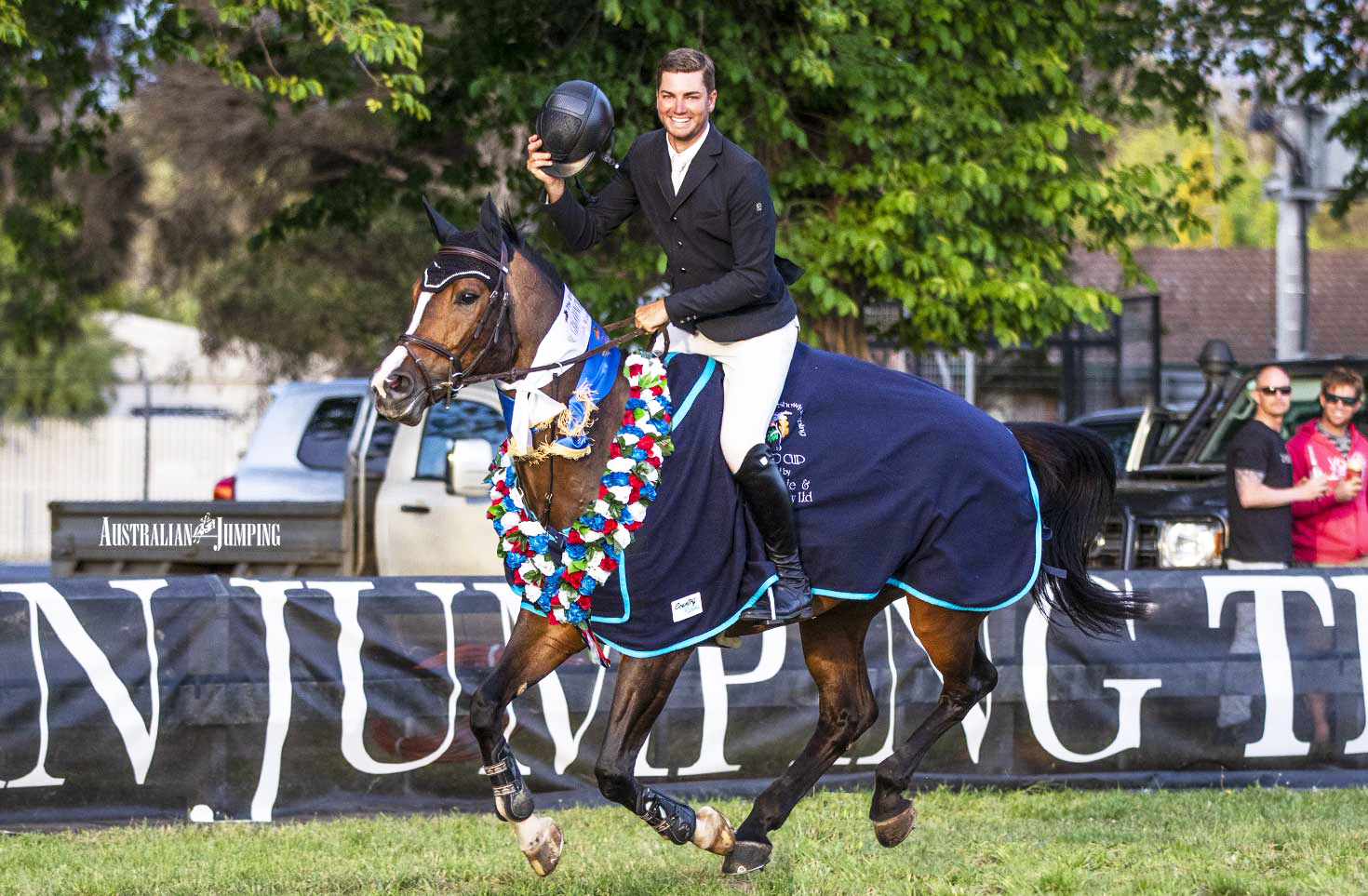 Australian Jumping
The Elms World Cup Show, held at the Sale Showground in Eastern Victoria was the venue for this afternoon's eighth round of the Australian Word Cup Qualifying series for 2019/20. Sponsored by GBG Concrete and Constructions, the event attracted a top-class field of combinations all striving for the top rung on the leader board at the end of the season and win the right to travel to Las Vegas for the World Cup final in April next year. With nine of the top 12 riders on the current leader board entered into today's class, we suspected that the competition would be close and we were not let down.
Advertisement

With the first four combinations taking a total of 18 rails, it looked for a while as if the course was going to prove to be an extremely difficult one. It wasn't until the fifth combination on course, Rhys Stones and Tulara Colmar, a horse competing at this level for the first time this year, did we see the first clear round. This proved that the track, although challenging, was not impossible and as if inspired by this, three of the next six combinations also went clear. At the end of Round 1, there were a total of five clear rounds, which were achieved by Stones and Tulara Colmar, the current NSW Senior combination of Jamie Priestley and Courage, the current Australian Senior Champion pair of Tom McDermott and Elegance De La Charmille, as well as Billy Raymont and his two mounts Anton and Anssioso Z.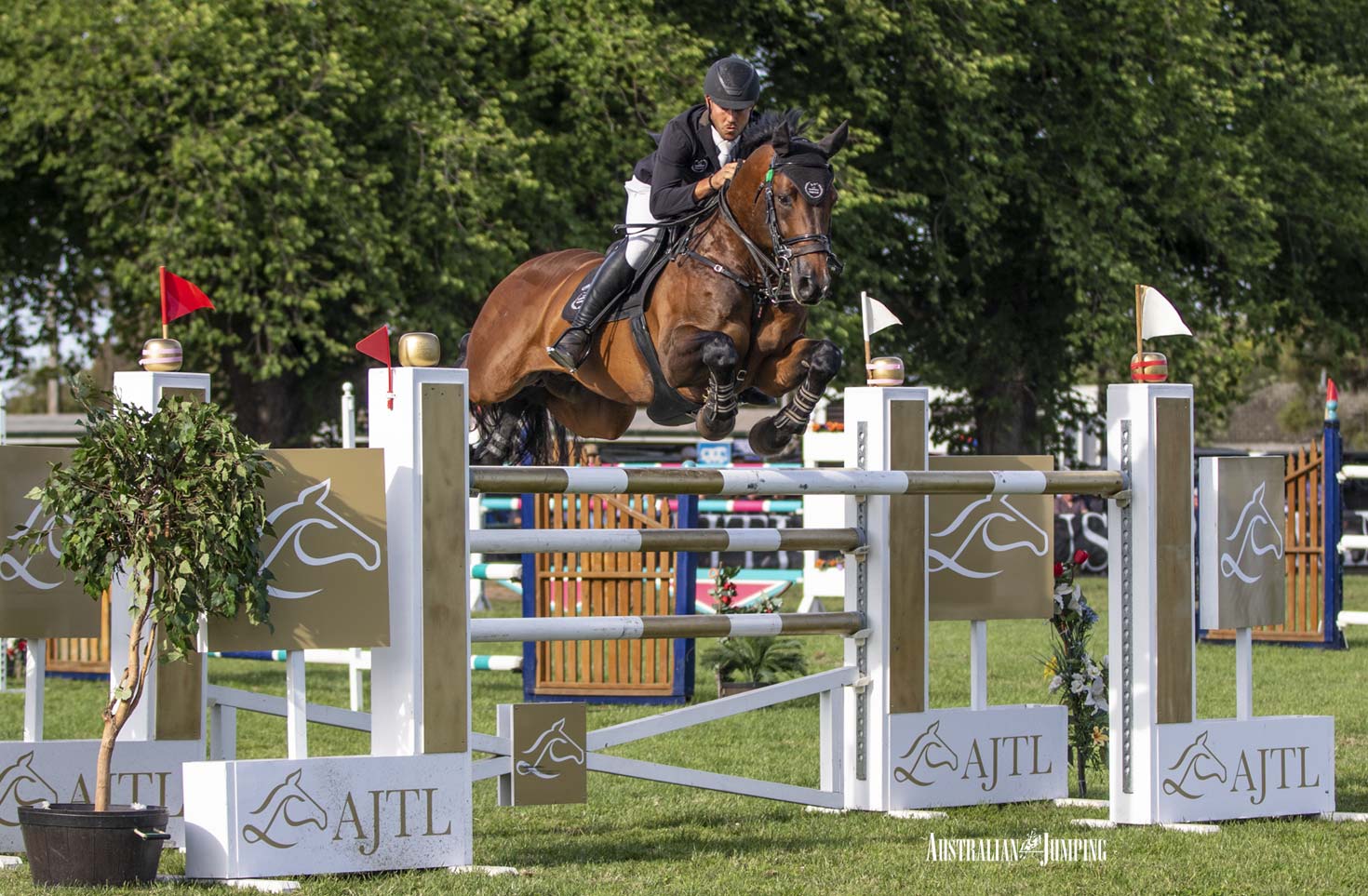 Rhys Stones and Tulara Colmar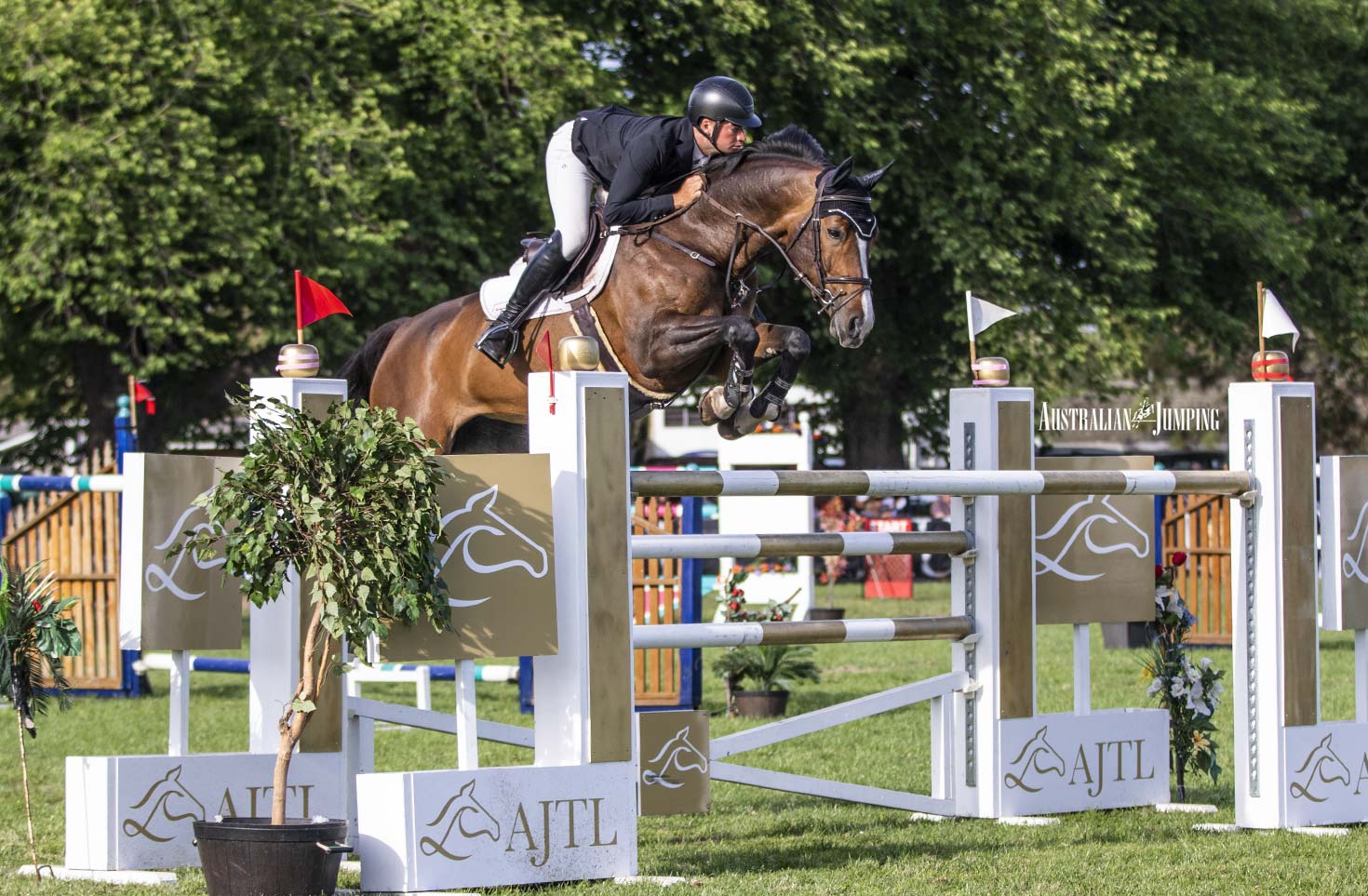 Tom McDermott and Elegance De La Charmille
The conditions of World Cup jumping in Australia allow the judges to invite back the 12 best performed Round 1 combinations into a second and final round, with Round 1 penalties to carry forward. Therefore, the five clear combinations were joined in Round 2 by the five combinations carrying four faults and two others with five penalties.
By now a large and enthusiastic crowd had gathered around the beautiful tree lined arena in cool breezy conditions to watch what turned out to be a fantastic display of jumping competition.
First out in Round 2 was Shimona Fraid and Bonaire, who kicked off proceedings in fine style, going clear in 63.89 seconds. Although there were still 11 combinations to come, Fraid did well to maximise her chances of winning by ending with a total of five penalties. The other Round 2 contender starting on five penalties was Kate Hinschen and Finch Farm Cadel, who took a rail to finish on a total of nine.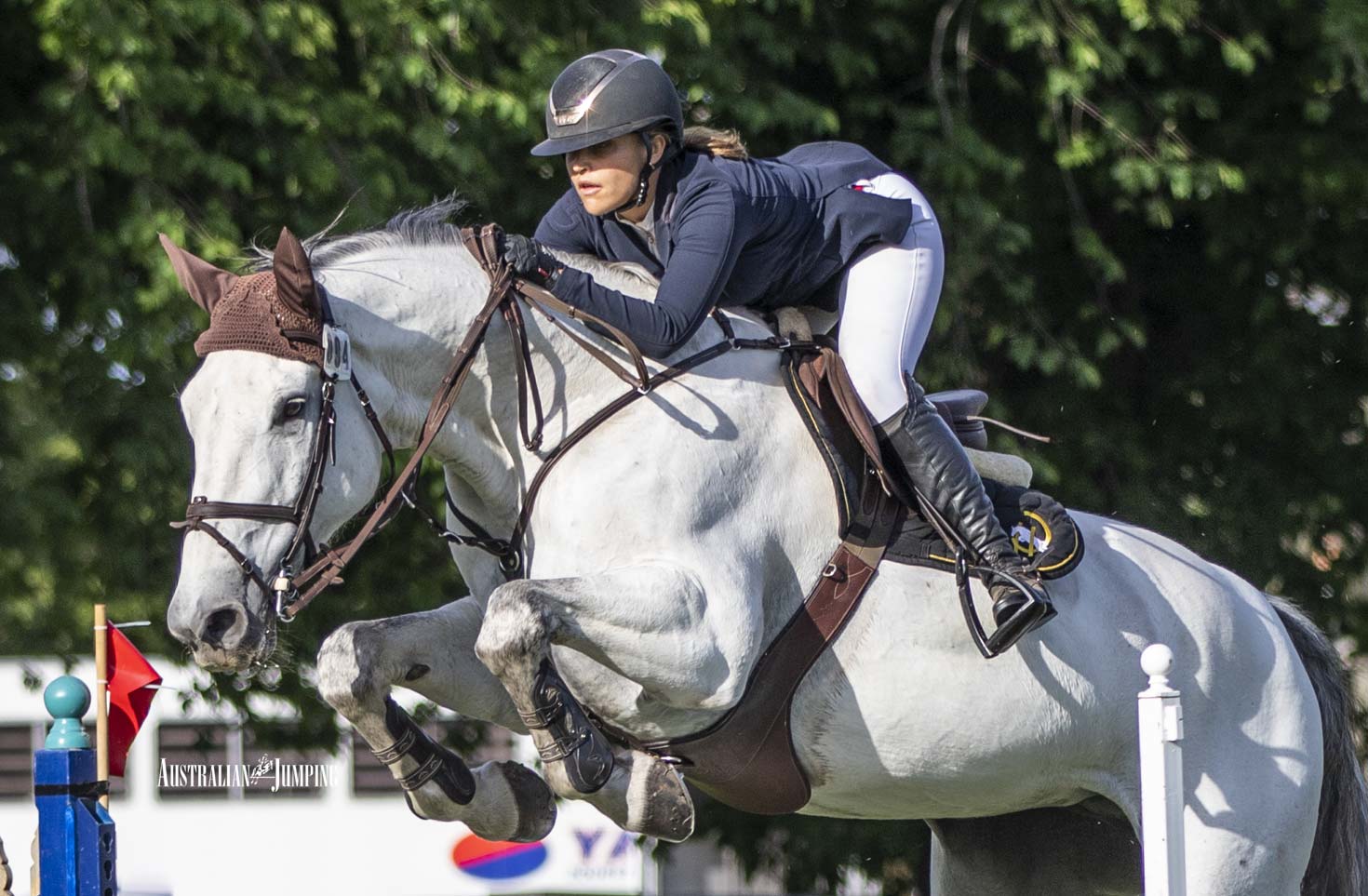 Shimona Fraid and Bonaire
Next out was Katie Laurie and Django II, who, carrying four penalties from Round 1 could have gone into the lead with a clear round. It was not to be, with a single Round 2 rail taking them to a total of eight. Fresh from their equal second placing in the Australian Senior Championship two weeks ago, Olivia Hamood and Jane Fonda DVD were next out. It looked as if they were about to record a clear round and take the lead however, they took a rail at the second last to also finish on a total of eight. The next combination on course, Jamie Kermond and Yandoo Oaks Constellation, repeated the pattern of a rail in each round to also finish on eight, however, their fast time of 56.09 meant that they were the fastest of these combinations and therefore sat in second place for the time being. With five combinations gone and seven to go, Shimona Fraid and Bonaire were still clinging to the lead.
The next combination out, according to the seedings would have been Tom McDermott and Alpha Activity who recorded four penalties in Round 1, however, World Cup rules dictate that if a rider has more than one horse invited back for Round 2, their World Cup nominated horse must be ridden first. This meant that the next combination on course was Tom McDermott and Elegance De La Charmille, who had recorded a clear Round 1. McDermott in the style that won this pair the Australian Senior Championship were fast and clean, seeming to cut the corners more tightly than any previous combination. In the end the intent was clear. A scintillating time of 51.10 seconds was the result and with double clear on the board this was certainly going to be a tough target to run down.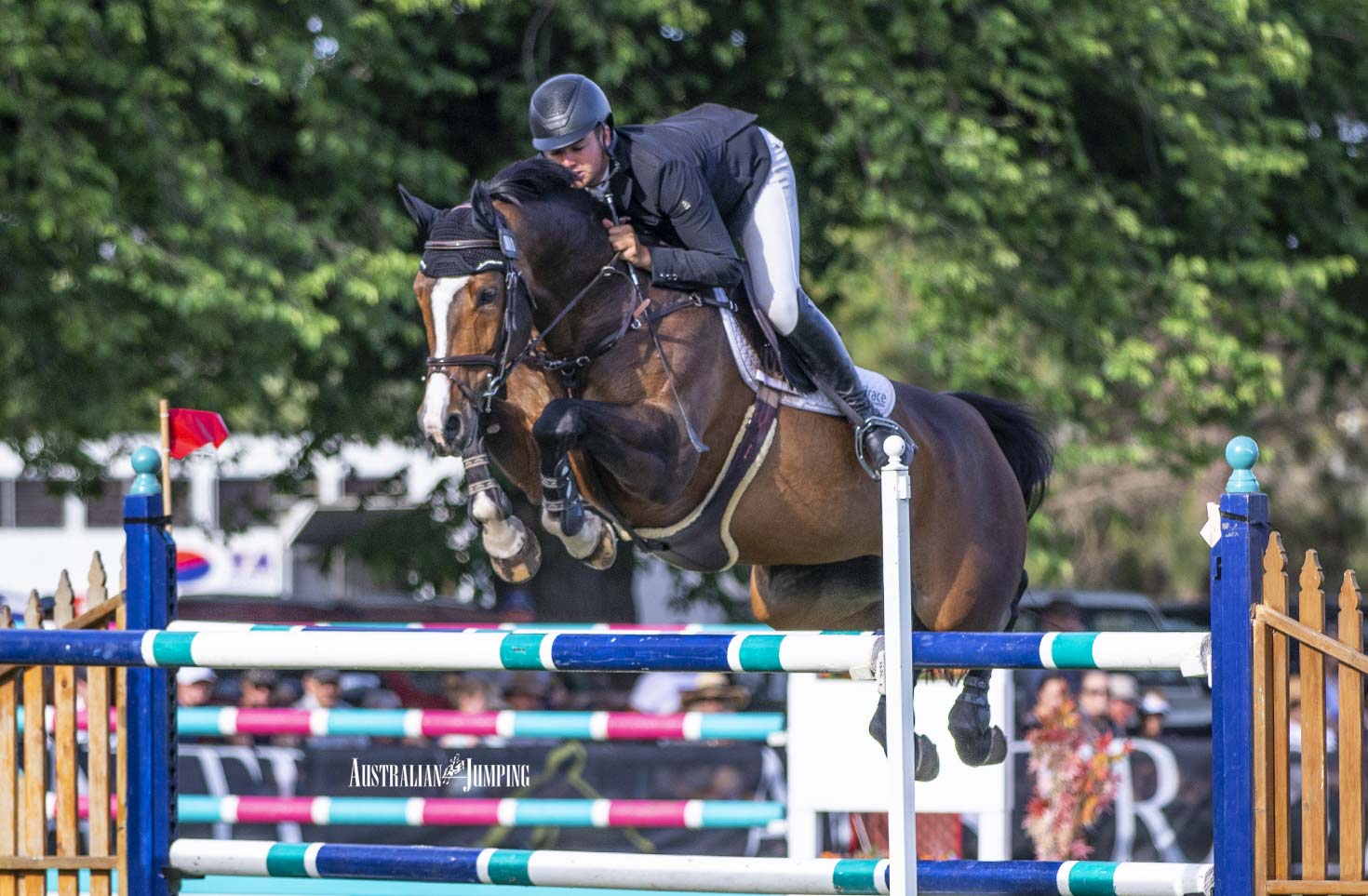 Tom McDermott and Elegance De La Charmille
Seventh out was the final four fault combination of Brooke Langbecker and Quintago 1, who were in the unfortunate position of starting their Round 2 ride knowing they could not win. However, this pair did a great job to ride clear and by totaling just four penalties, slipped into second place.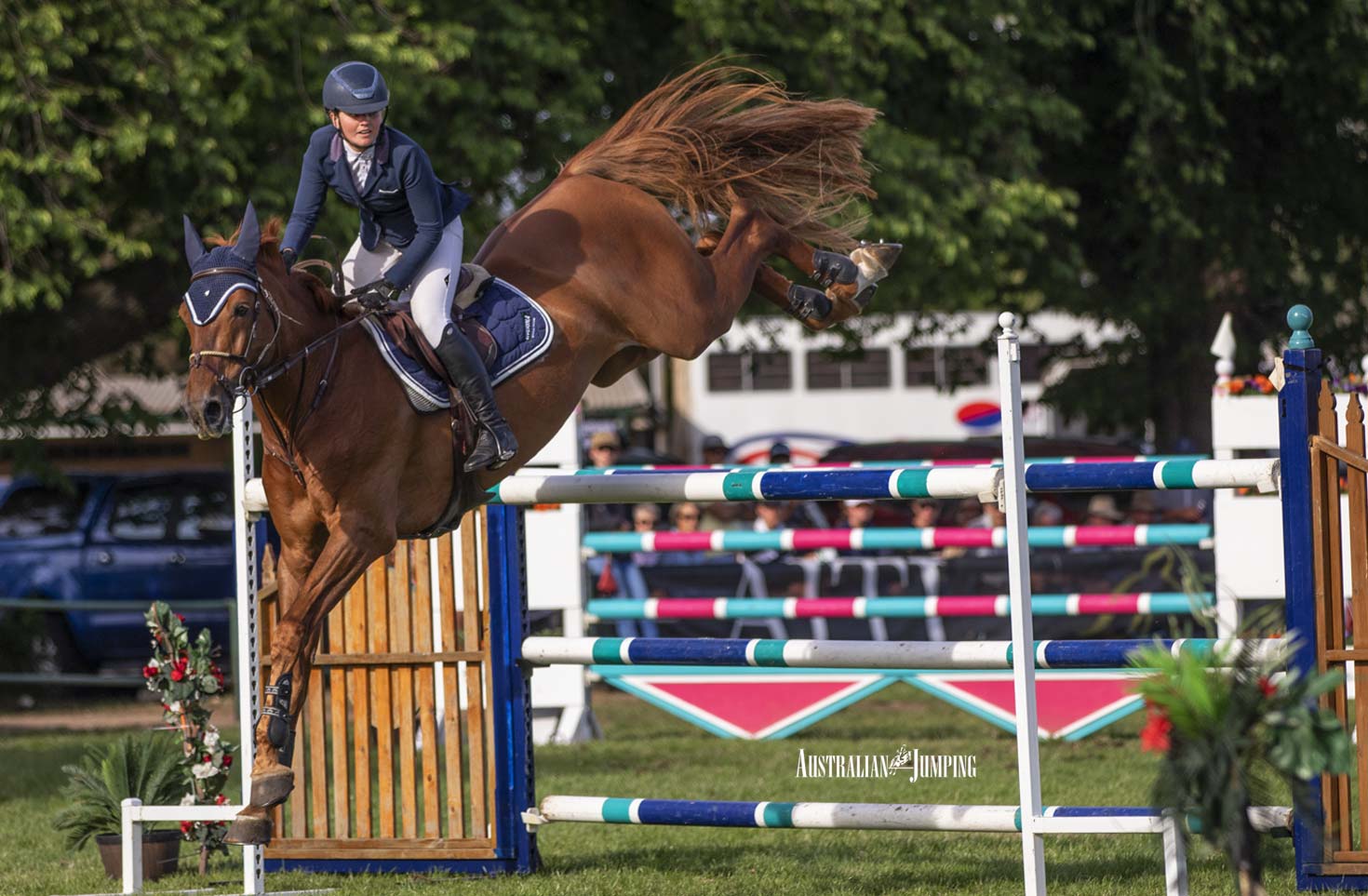 Brooke Langbecker and Quintago 1
With just five combinations left, the competition was about to really heat up as now it was mainly those carrying zero penalties who had to ride clear and fast to have a hope of catching McDermott.
First to try was Billy Raymont and his World Cup nomination, Anton. They went fast and almost made it as the second double clear combination, however a rail at the second last jump meant they finished on a total of four, however the faster time knocked Langbecker and Quintago 1 back to third.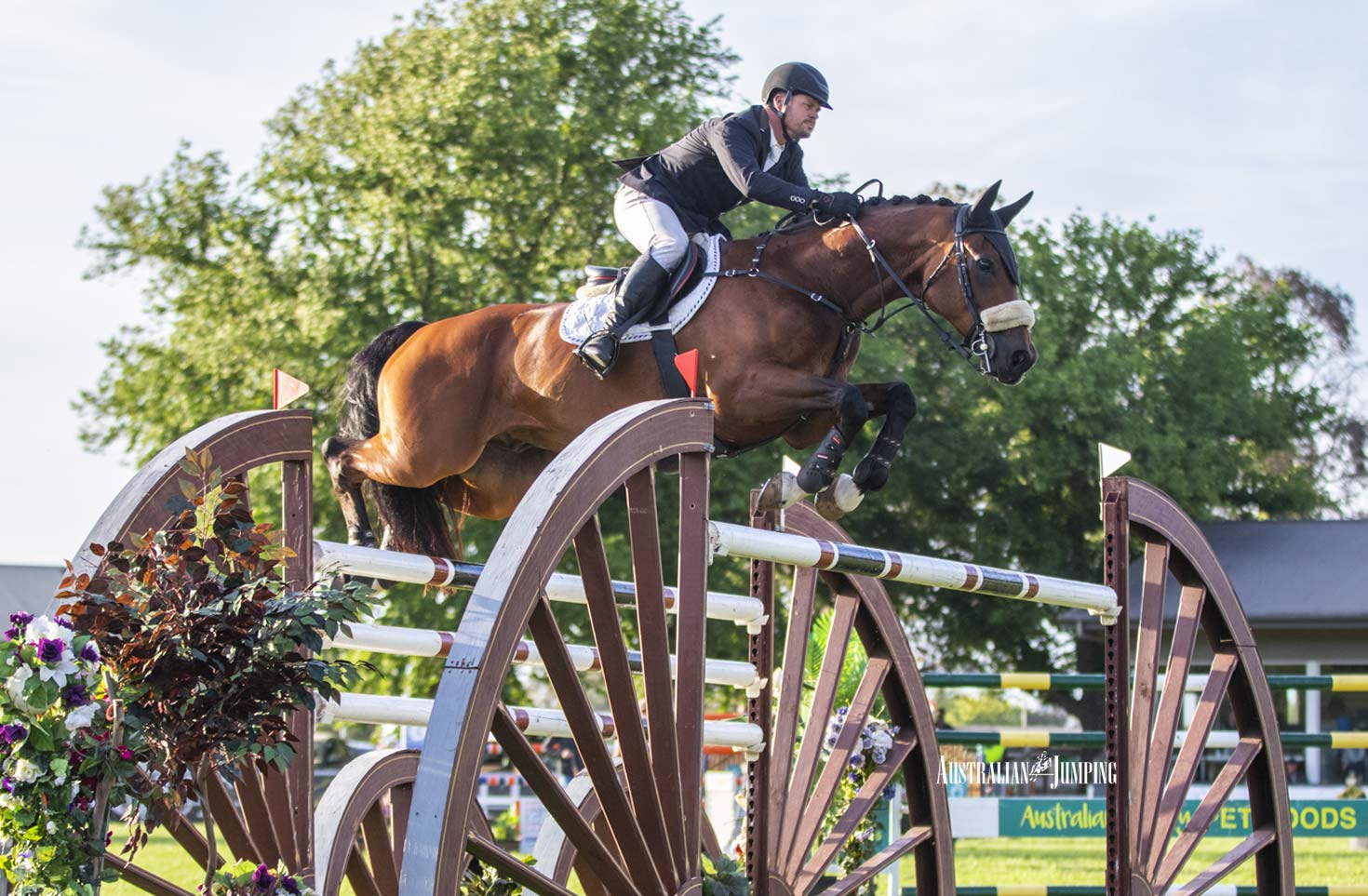 Billy Raymont and Anton
If the Young Rider NSW Jamie Priestley looks up to WEG representative Billy Raymont as a role model, then she did a great job in emulating his performance today riding the horse which took her to the NSW Senior Title a few weeks ago, Courage. Like Raymont and Anton, they went clear in Round 1, looked like making it through Round 2 clear, only to take a rail at the troublesome second last and then finishing on 4 penalties. A great effort for a combination new to World Cup competition which saw them slot into fourth place for now.
Advertisement


The third last combination on course was Rhys Stones and Tulara Colmar, who also took a rail in Round 2 to finish on a total of four penalties. With just two combinations left, McDermott and Elegance De La Charmille were still in the lead as the only double clear, however, they were about to be challenged by McDermott's other combination with Alpha Activity. Possibly because he already had the lead, McDermott seemed to through caution to the wind with this ride. Because they were starting on four penalties, they could not win, however a fast clear round could see them claim second place and given this was not his World Cup nomination today, there would be no World Cup points ramifications if they were to take a few rails while trying to go fast. As it turned out, McDermott rode a perfect round. They were clear in 51.11 seconds, amazingly, just 0.01 seconds slower than his other Round 2 ride. This meant that now McDermott sat in both first and second place with just Billy Raymont and Anssioso Z to come.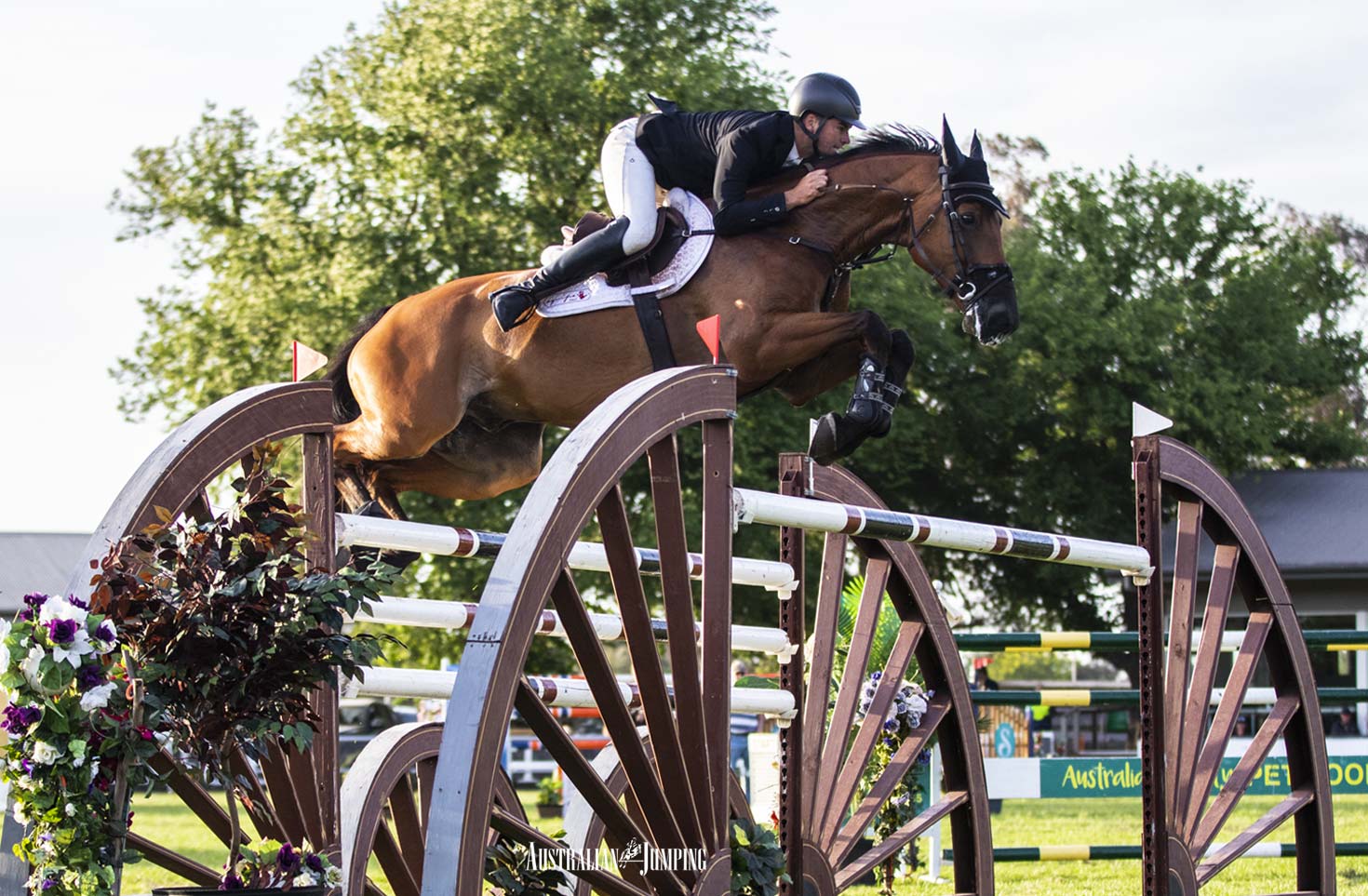 Tom McDermott and Alpha Activity
A noticeable hush came over the crowd as Raymont entered the arena. Anssioso Z is a large stallion. Possibly not as fast as McDermott's mares on the turns, but able to make up for that with a large stride on the straight runs between fences. Almost immediately from the start, it was clear that Raymont was not going to die wondering. He drove Anssioso Z around the course at a speed that seemed to match what McDermott had achieved earlier. As they approached the last, still all clear, in desperation, Raymont seemed to throw the horse over it and after landing drove Anssioso Z hard for the few metres to the finish. We had our second double clear, but was it fast enough?

Billy Raymont and Anssioso Z
The suspense, although only lasting for a fleeting moment, was palpable. Almost as soon as Raymont crossed the line, his time of 52.55 was announced and McDermott and Elegance De La Charmille were declared the winners by almost 1.5 seconds.
In the end it was really the McDermott and Raymont show, between them filling the first four positions and providing a memorable spectacle for the appreciative crowd.
Being second, just two points Chris Chugg going into this round, Raymont has now taken over the lead in the Series. With just three rounds to go, there is sure to be a thrilling conclusion in the race to the World Cup.
The next round of the World Cup Qualifying Series will be held at the Sydney International Equestrian Centre (SIEC) as part of the Chatham Park Summer Showjumping Classic in two weeks time.
The full placings from this class are listed below:
| | | |
| --- | --- | --- |
| PLACE | RIDER | HORSE |
| 1st | Tom McDermott | Elegance De La Charmille |
| 2nd | Billy Raymont | Anssioso Z |
| 3rd | Tom McDermott | Alpha Activity |
| 4th | Billy Raymont | Anton |
| 5th | Brooke Langbecker | Quintago 1 |
| 6th | Rhys Stones | Tulara Colmar |
| 7th | Jamie Priestley | Courage |
| 8th | Shimona Fraid | Bonaire |
| 9th | Jamie Kermond | Yandoo Oaks Constellation |
| 10th | Olivia Hamood | Jane Fonda DVD |
| 11th | Katie Laurie | Django II |
| 12th | Kate Hinschen | Finch Farm Cadel |
View Comments