McDermott Shines in Gatton World Cup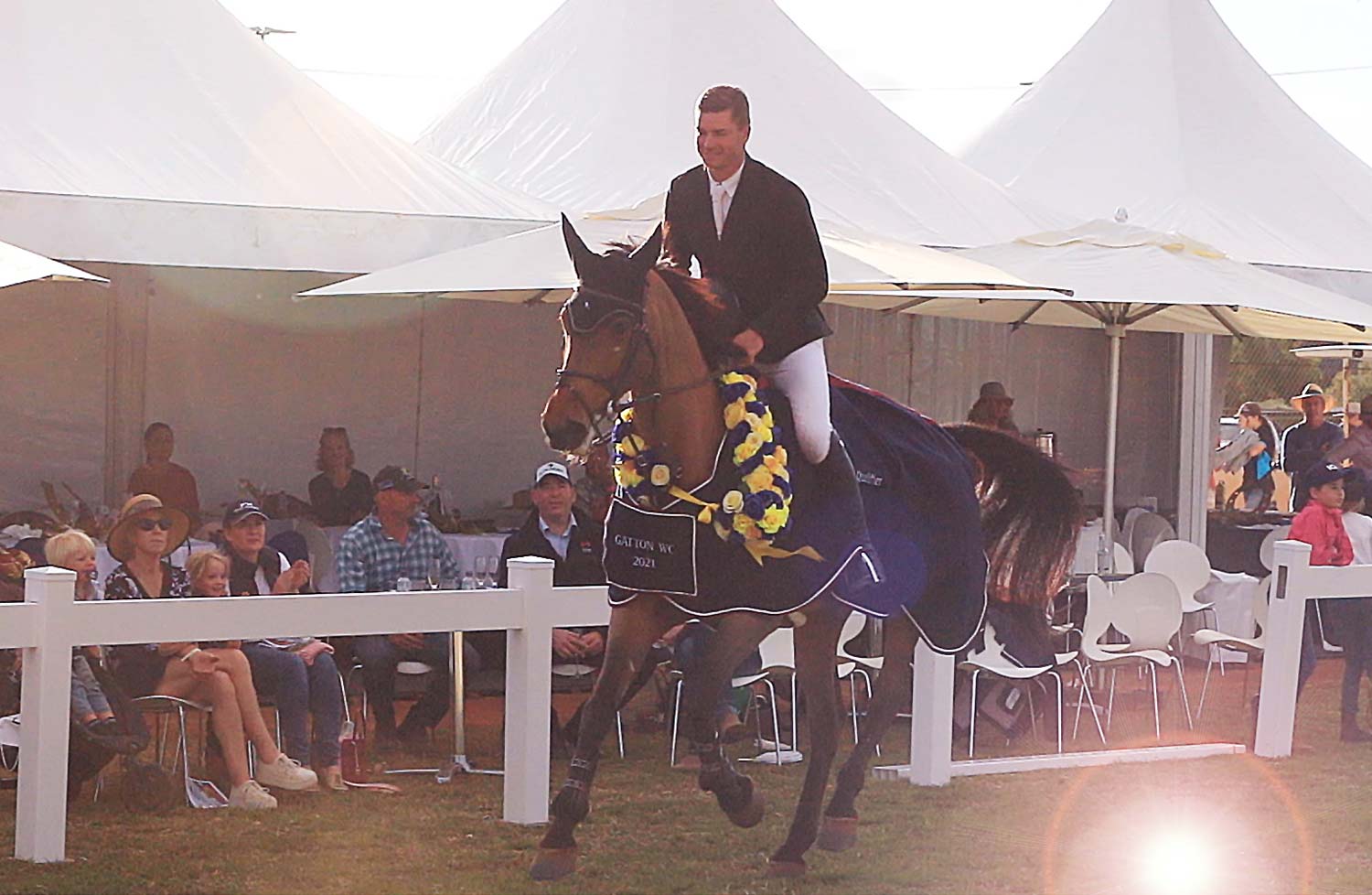 Australian Jumping
After a break of exactly three months since the first leg of the 2021 Australian World Cup Qualifying Series was held at Werribee, the second of 10 legs was held this afternoon at Gatton. Under perfectly clear blue skies a large and enthusiastic crowd gathered to watch some of the best showjumpers in Australia do what they do best and with today being the last chance for many of these combinations to impress the selectors before the 2020 Australian Jumping team for the Tokyo Olympics is announced next week, the excitement was high. Unfortunately, many Victorians were unable to attend due to COVID-19 based border restrictions, however, despite this, with a smattering Australian representatives and World Cup series winners in the field, we always knew it was going to be a high-quality contest.
Advertisement


A total of 19 combinations started in the class which was sponsored by Magic Millions, competing over a course put together by Queensland based course designer, Graeme Watts.
Clear rounds were hard to come by with four of the first six in the order taking multiple rails. Our first clear round came when seventh in the draw, Tom McDermott and his trusty little mare Alpha Activity, scooted around the course in just 81.05 seconds to take throw down the gauntlet to the rest of the field. If seventh in the draw was lucky for McDermott, then fourteenth was equally beneficial for Brooke Edgecombe and LT Holst Andrea. Edgecombe who is normally based in New Zealand provided the only other clear round taking about three quarters of a second more time than McDermott. Five other combinations completed the first round with just a single rail down.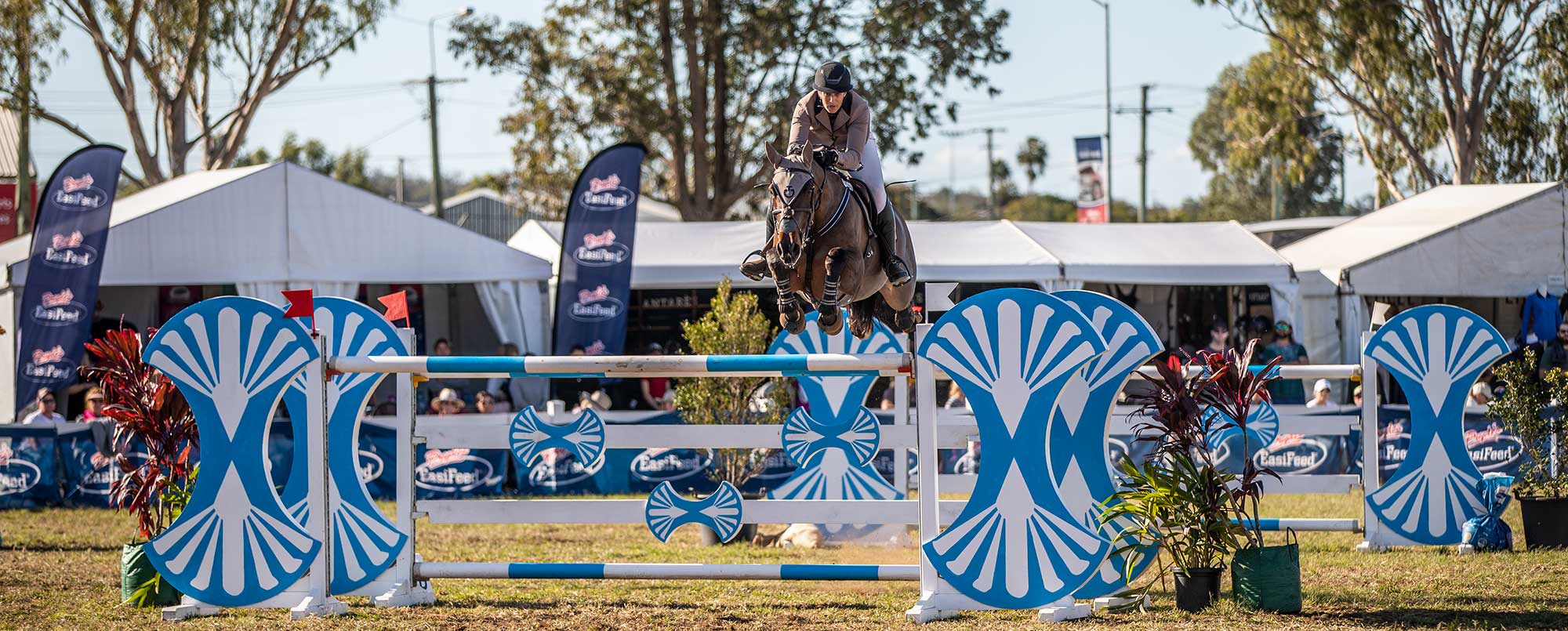 Brooke Edgecombe and LT Holst Andrea
With this being a World Cup class, the judge can invite 12 participants back to compete in the second round. The two clear rounds and the five 4-faulters, were joined by two 8-faulters, two 12-faulters and the fastest of the four 16-faulters. With faults from the first round carrying forward to the second, obviously those carrying eight, twelve and even sixteen points were at a distinct disadvantage, however, they were in with a chance.
Advertisement

The lucky 16-faulter to be invited into Round 2, Billy Raymont and YPH Capulet declined to start, meaning that Raymont was first out in Round 2 on his other nomination, the stallion Black Jack IXE. They took a couple of rails to add to the four faults in Round 1 to finish with a total of 12. While they were in the lead for now, it would have taken a miracle for them to hang on for the win from there. Next out was Western Australian Georgie Siciliano and Gladiator P, who also took two second Round rails which, along with a time fault, put them on a total of 21 points.
James Arkins and Eurostar would have been out next, however, they declined the second round start, leaving Stephen Dingwall and Cavalier Du Rouet to tackle the course next. They started with eight faults and added another eight to end up on 16, leaving Raymont and Black Jack IXE still in the lead. But not for long!
Next out was Tom McDermott and Alpha Activity, who normally would have been out last, however, as this was his nomination for World Cup points, it needed to be ridden in Round 2, prior to his non-points-nominated horse. McDermott rode magnificently and despite seeming to scramble over the first of the double, he went on to record another clear round, placing him on a total of zero. The worst he could finish now was second place and it would take a fast clear round from Brook Edgecombe to take the win off him.

Tom McDermot and Alpha Activity
Next out was the winner of the first leg of the World Cup at Werribee, Amber Fuller and CP Aretino, who took a single rail to add to the single rail in Round 1, finishing on 8 points. A succession of 4-faulters followed, David Cameron and Alan 111 Z, Olivia Hamood and Jane Fonda DVD, and then James Paterson-Robertson and Diamond B Vivienne. Each trod a similar path, going clear in Round 2 to finish on a total of 4 faults, with Round 2 times being used to sort them out their finishing order.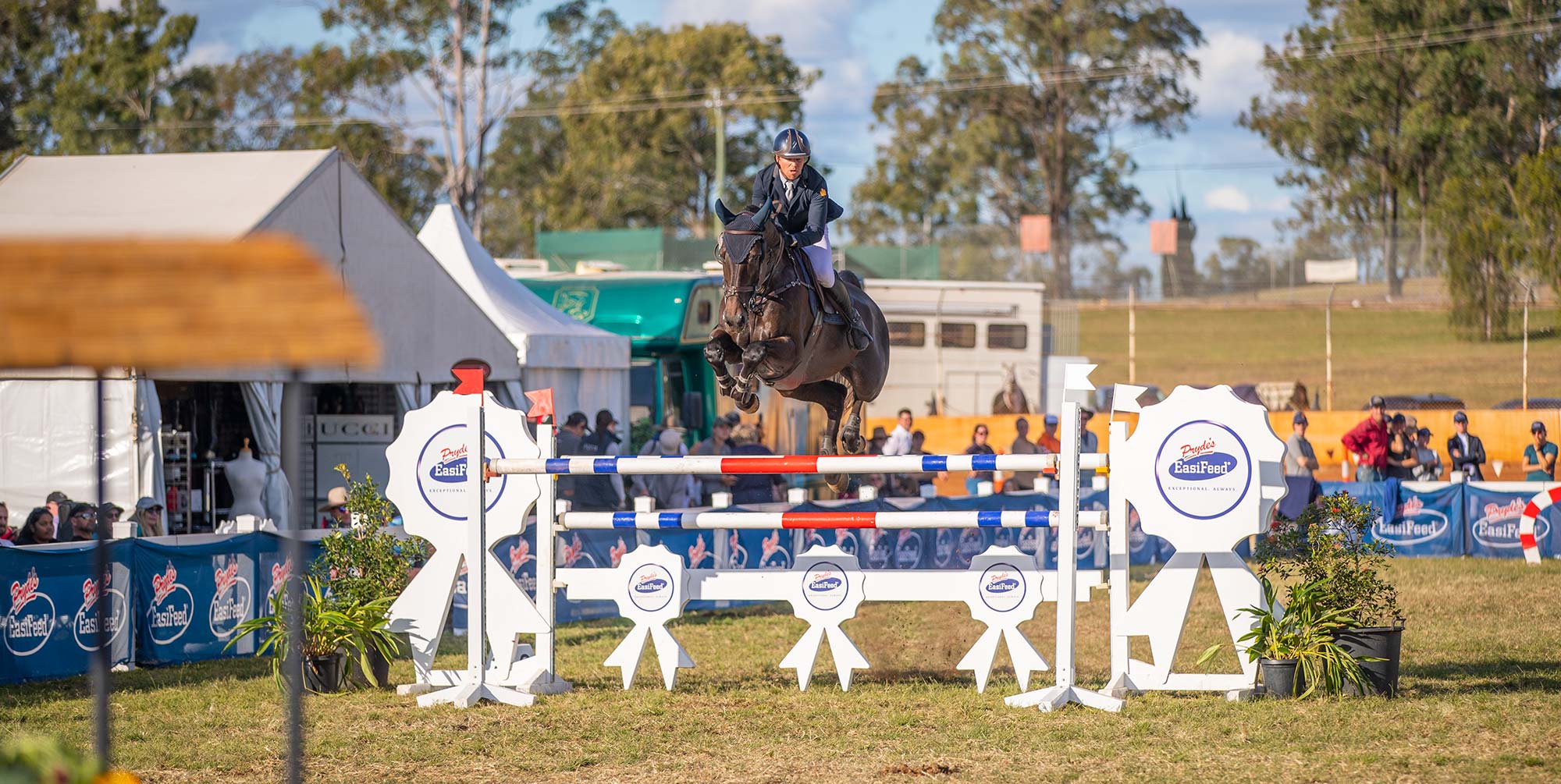 David Cameron and Alan 111 Z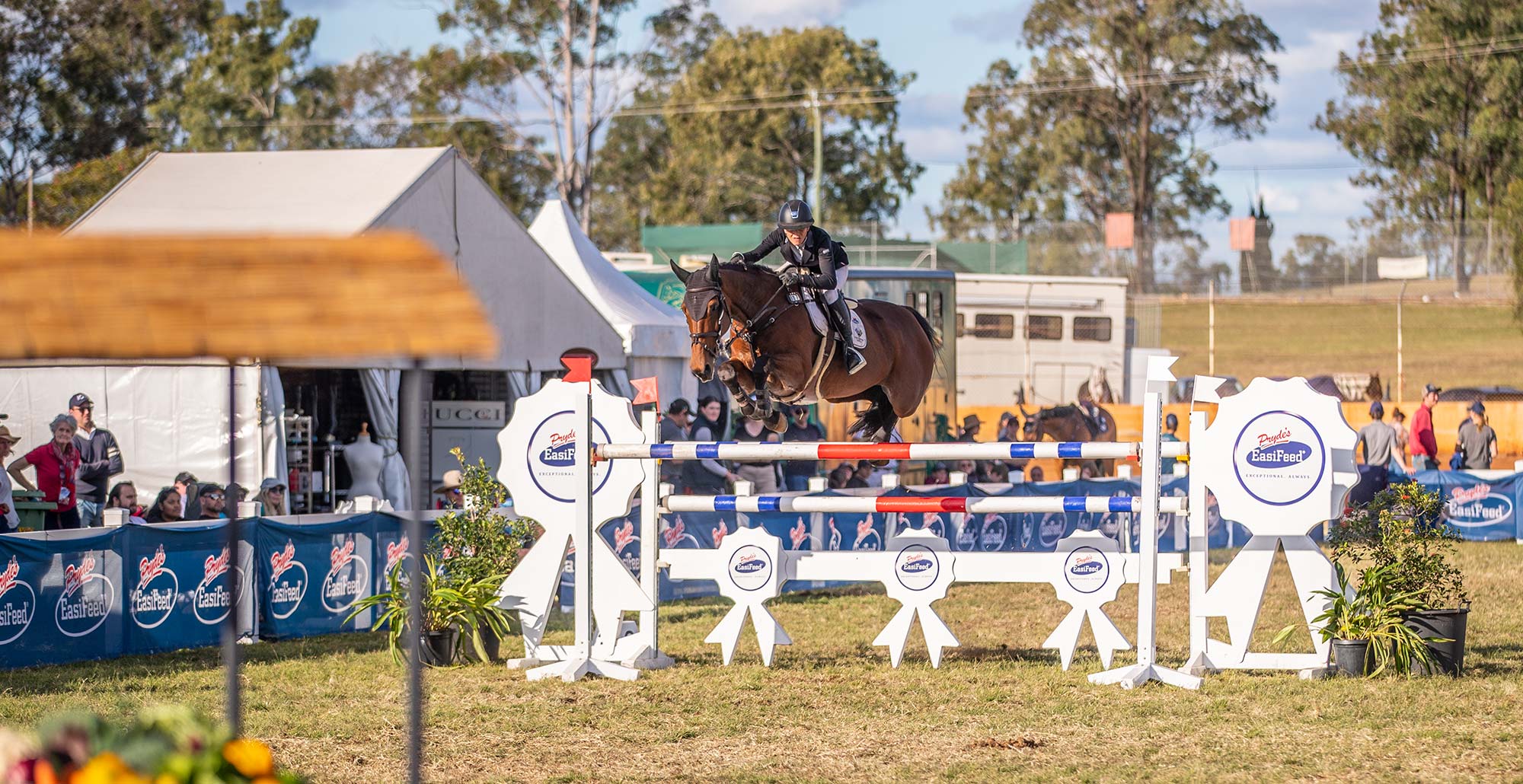 Olivia Hamood and Jane Fonda DVD

James Paterson-Robertson and Diamond B Vivienne
Advertisement


Finally, the moment arrived. After a succession of combinations who could not take the lead off McDermott, the last combination on course had that chance. Brooke Edgecombe and LT Holst Andrea finished second in the 2020/21 New Zealand World Cup series, so we knew that they were good. The question was would they be good enough to go double clear and possibly knock McDermott out of the lead.


Brooke Edgecombe and LT Holst Andrea
The jump-off course had a double as the third effort and unfortunately, this is where Edgecombe came unstuck. A single rail down and McDermott was the winner. Edgecombe and LT Holst Andrea completed the rest of the course without incident to finish on four faults with a time that slotted them back into fourth place.
It was a great weekend for McDermott and Alpha Activity who earlier in the show won an open 1.40m class and were runners-up in an open 1.45m-1.50m class.
With the next World Cup leg scheduled for next weekend, it could be his chance for back to back wins while they are in great form and really get a jump on the rest of the field early in the season
The first twelve placings in this class were as follows:
Class 21: Magic Millions – World Cup Qualifier
| | | |
| --- | --- | --- |
| PLACE | RIDER | HORSE |
| 1st | Tom McDermott | Alpha Activity |
| 2nd | James Paterson-Robertson | Diamond B Vivienne |
| 3rd | David Cameron | Alan 111 Z |
| 4th | Brooke Edgecombe | LT Holst Andrea |
| 5th | Olivia Hamood | Jane Fonda DVD |
| 6th | Amber Fuller | CP Aretino |
| 7th | Billy Raymont | Black Jack IXE |
| 8th | Stephen Dingwall | Cavalier Du Rouet |
| 9th | Georgie Siciliano | Gladiator P |
| =10th | James Arkins | Eurostar |
| =10th | Tom McDermott | Warraleigh Park Cortez |
| =10th | Billy Raymont | YPH Capulet |
View Comments