Paul Brent jumps to victory in Aquis Bronze Tour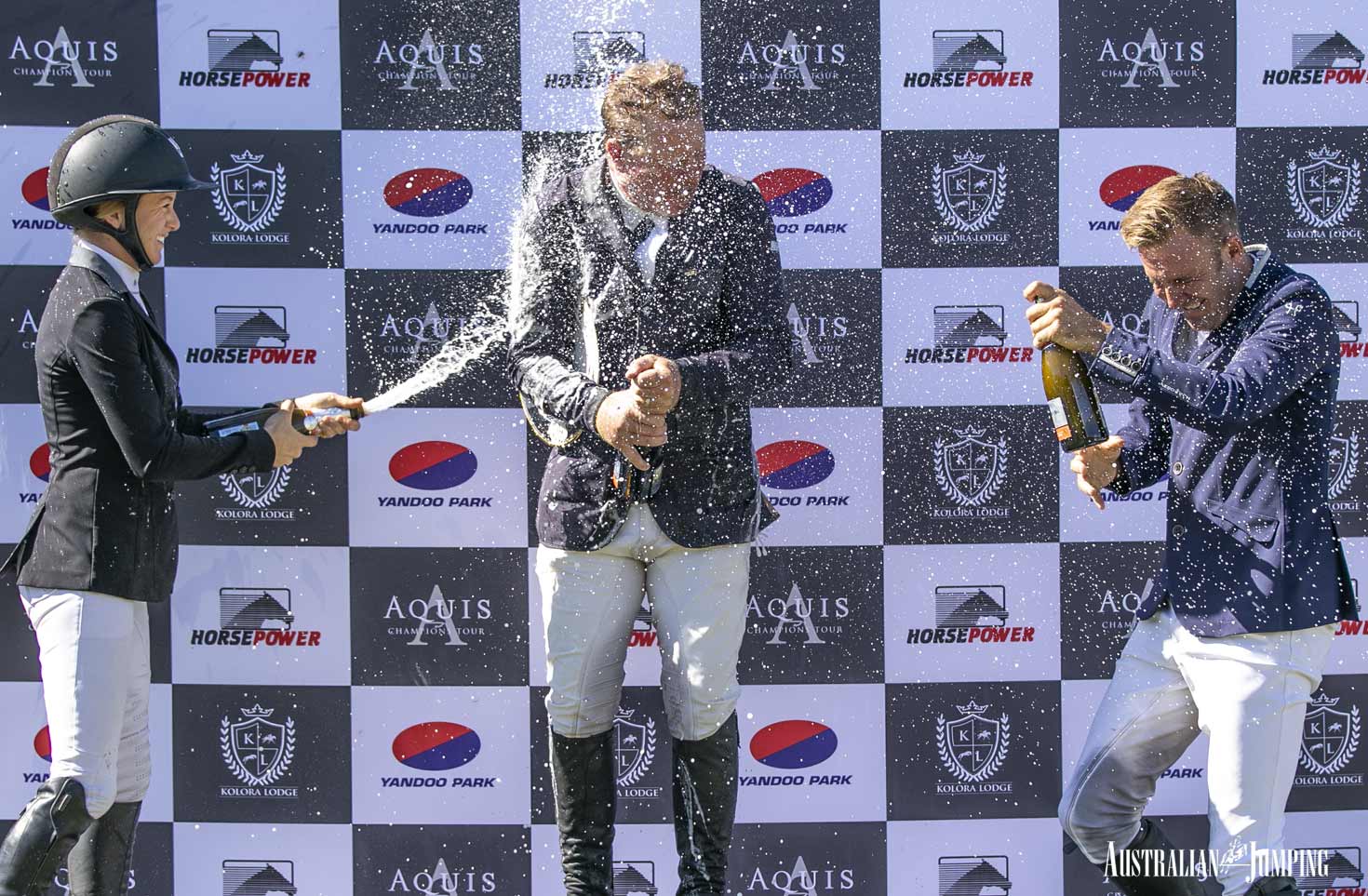 Australian Jumping
After two qualifying rounds, where the finishing positions counted as ranking points, the top 30 combinations were invited into this morning's $17,000 Yandoo Park Bronze Tour Final.
We didn't have to wait long until we had our first clear round and with a total of ten clears by the end, those combinations formed the field for the jump-off. The fastest clear round was recorded by Victorian visitor, Paul Brent and Kabalesse Kavita and with only six seconds between first and tenth, the promise of an exciting jump off jump-off was in the air.
James Arkins and WP Grandiamo were first out in front of a growing and enthusiastic crowd of spectators. Unfortunately, an early rail put paid to their chances. A single rail was also taken by Brook Dobbin and Miranda MVNZ. Third out, Amelia Douglass and Upperclass Z also took a single rail, however a faster time placed her in the lead for the time being. With seven top class combinations to come, few thought she could hang on for the win.
James Arkins returned to the arena next with KS Saint Patrick. They rode brilliantly to again go clear and place them in the lead. Next out was Melissa Blair and Gigant Z who, just as the previous combination, went clear to slot into second place behind Arkins.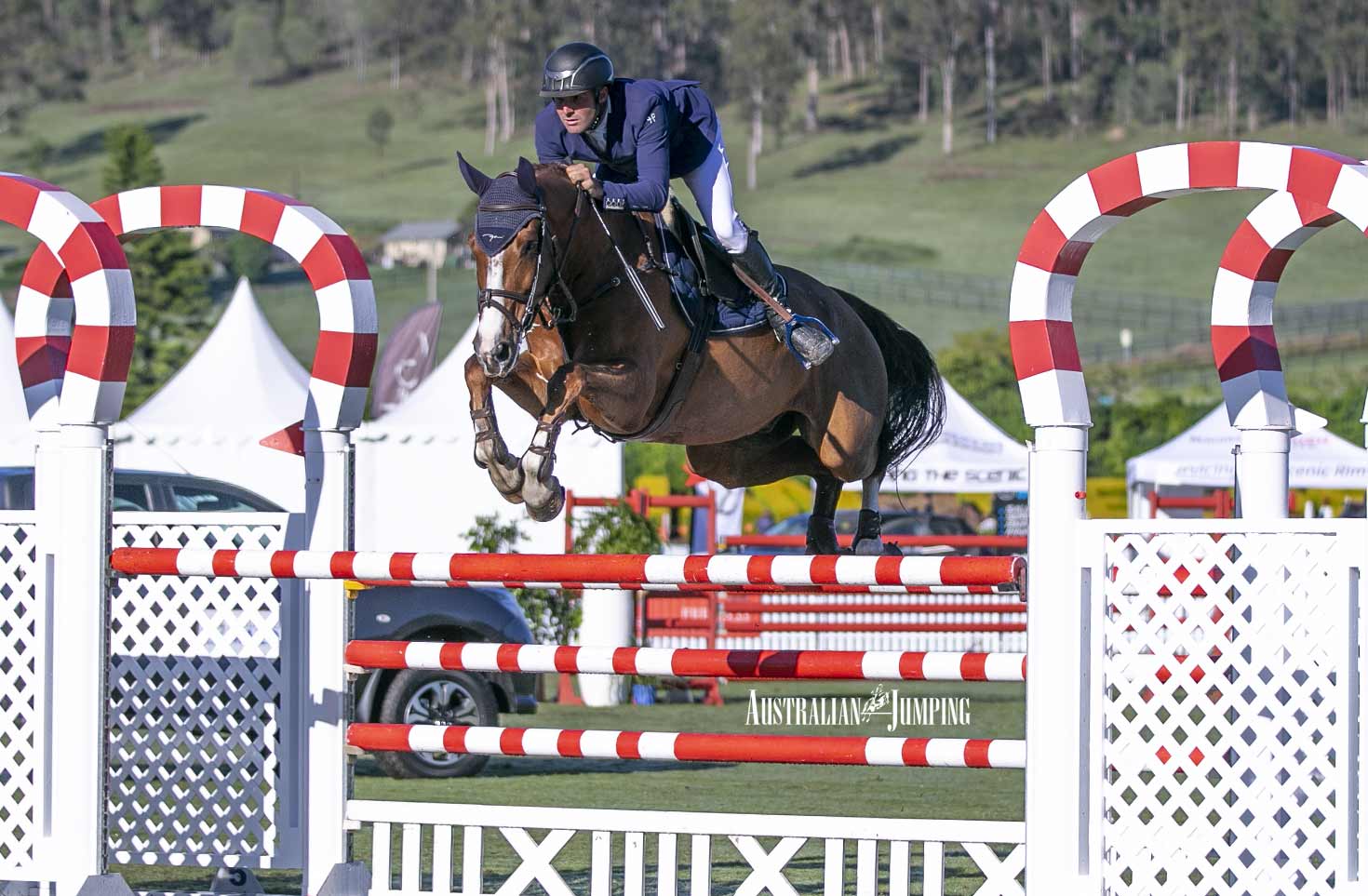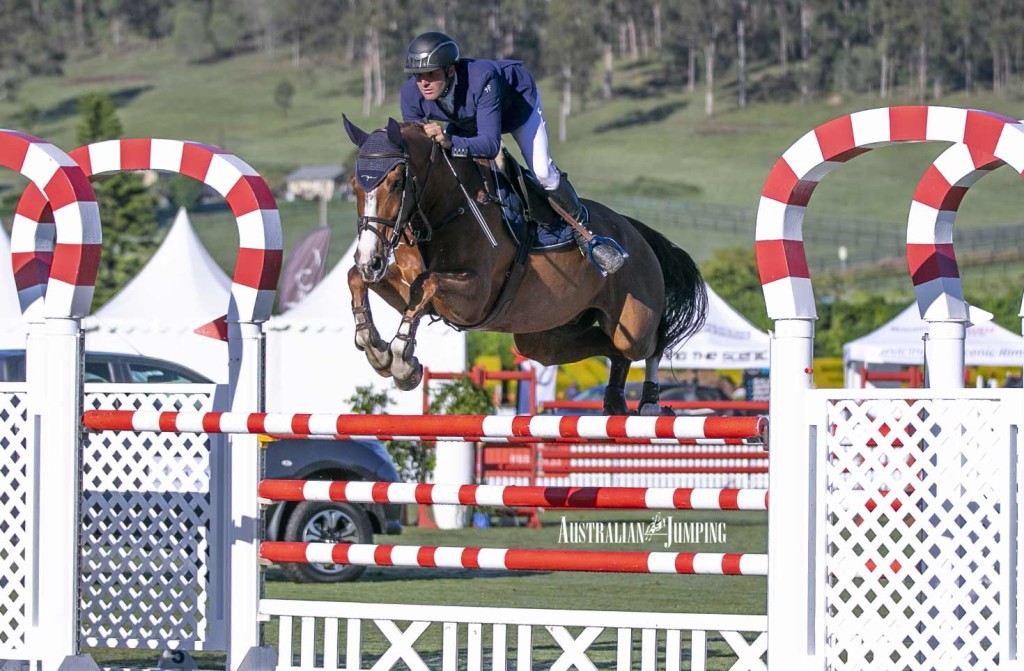 James Arkins and KS Saint Patrick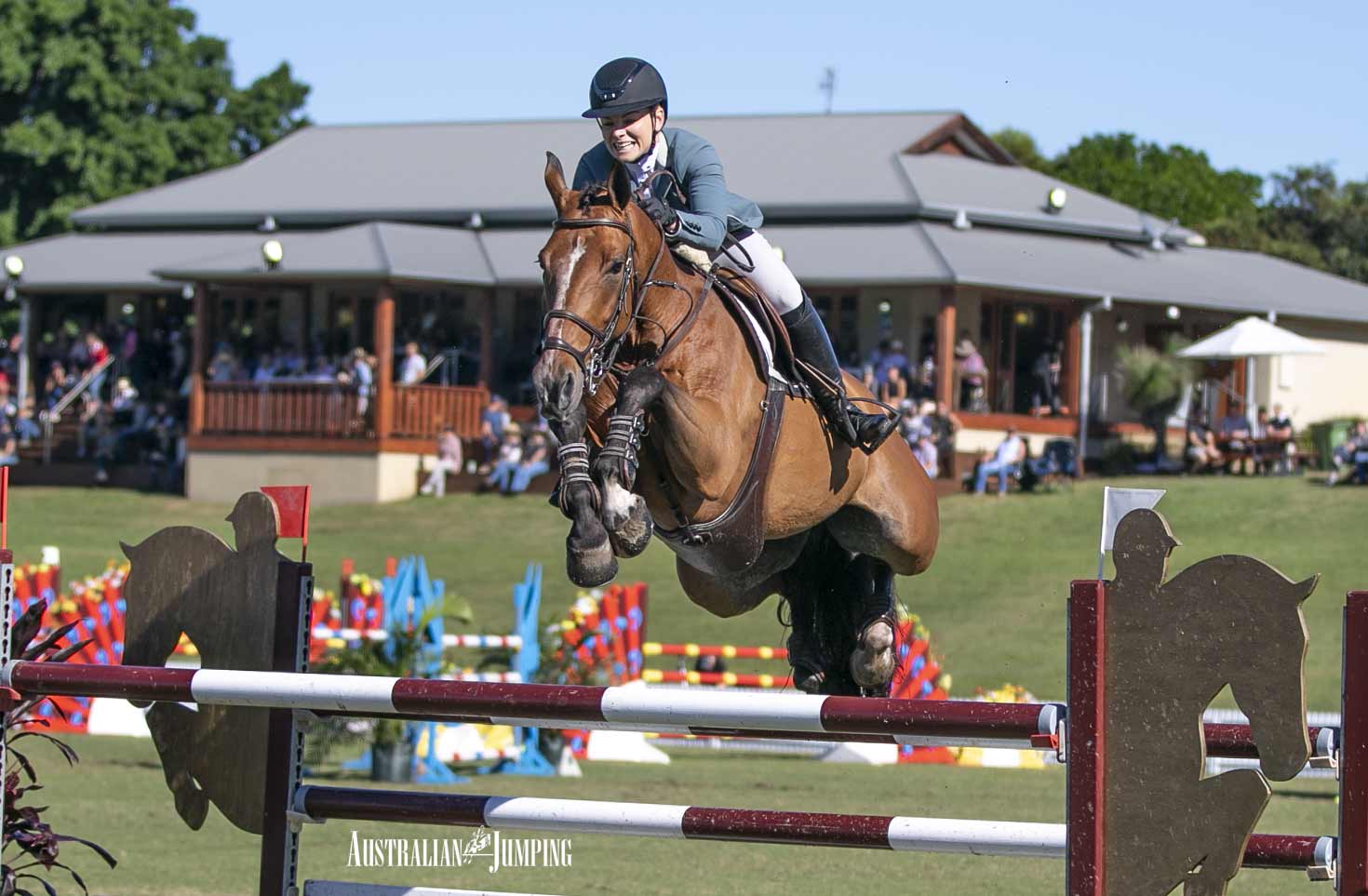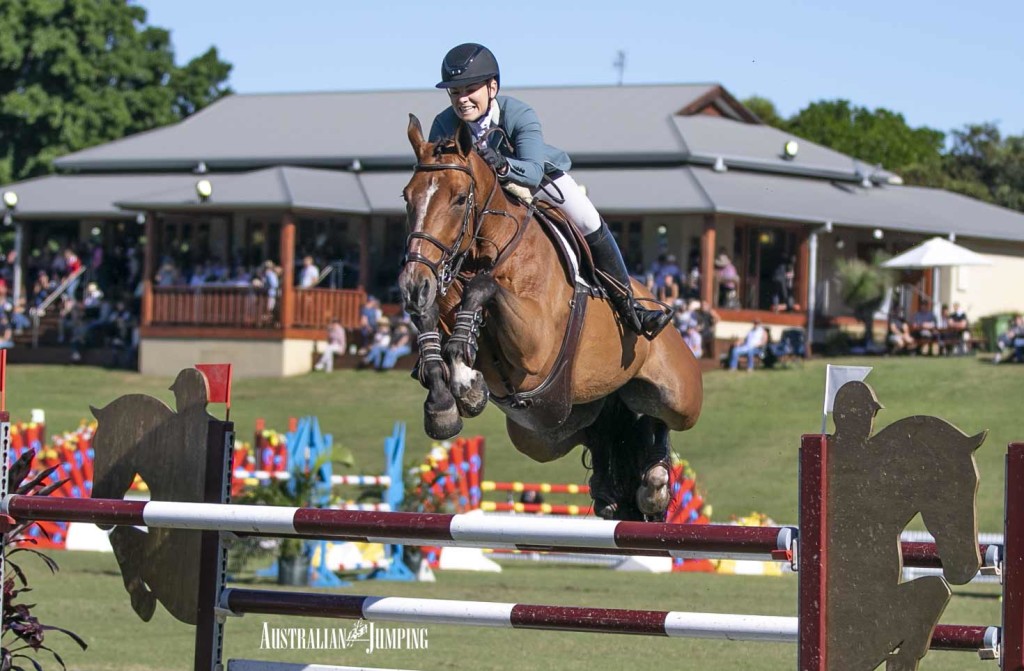 Melissa Blair and Gigant Z
Tom McDermott and Yalambi's Cassini Rosso were sixth out and another clear round was produced. The time was just a little slower than Arkins meaning McDermott took over second place. Next out was Queenslander Olivia Hamood and Dada Des Brinbelles Z. They charged around the course, again clear, but this time in just 44.28 seconds to take over the lead. Could she hang on with just three combinations to come?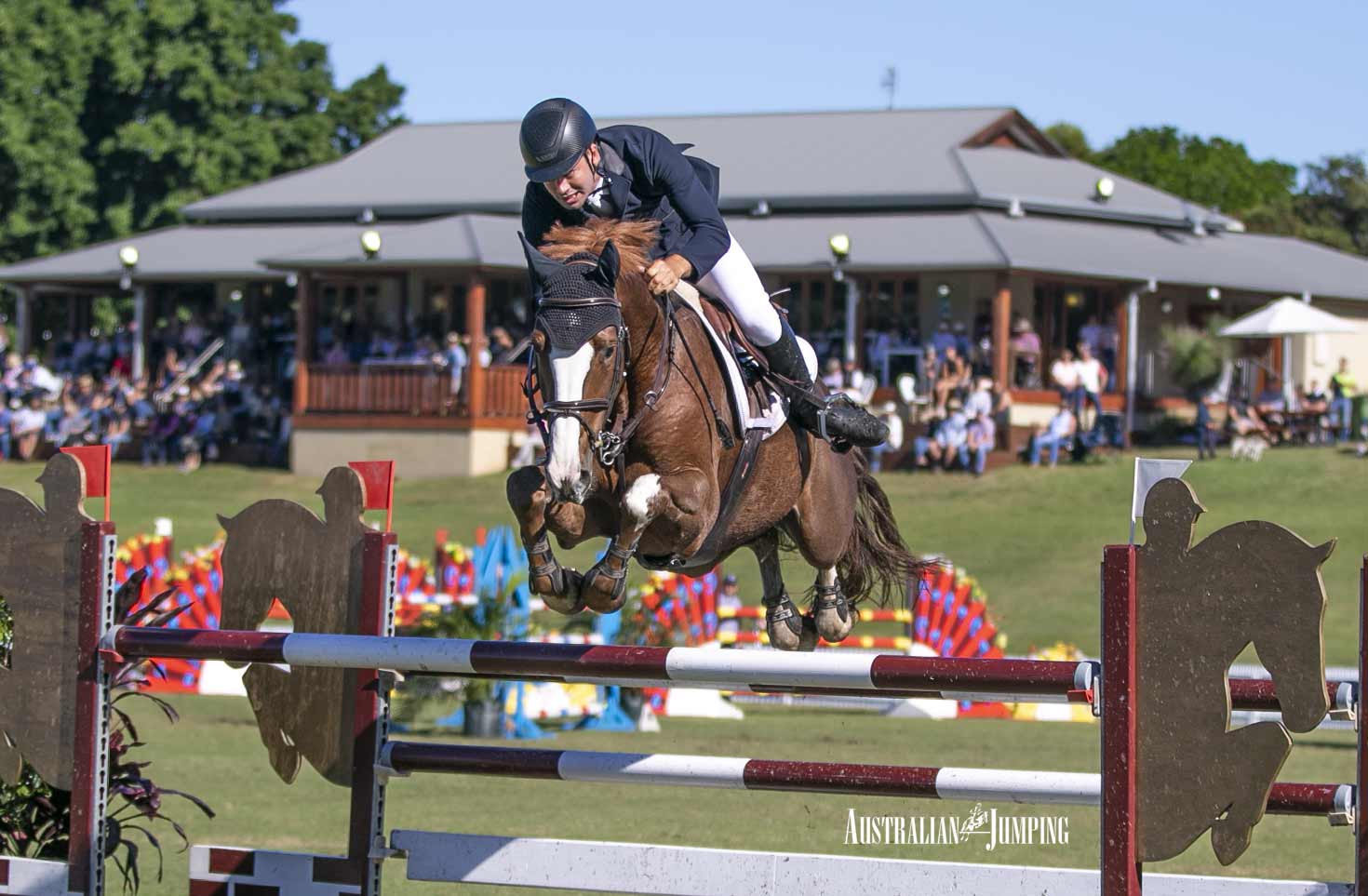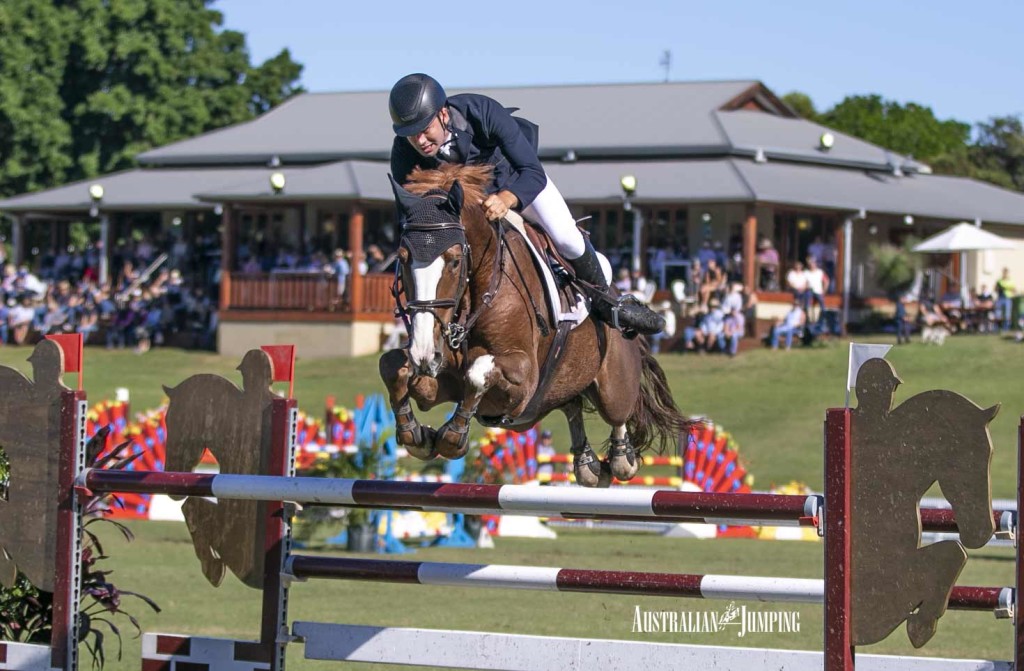 Tom McDermott and Yalambi's Cassini Rosso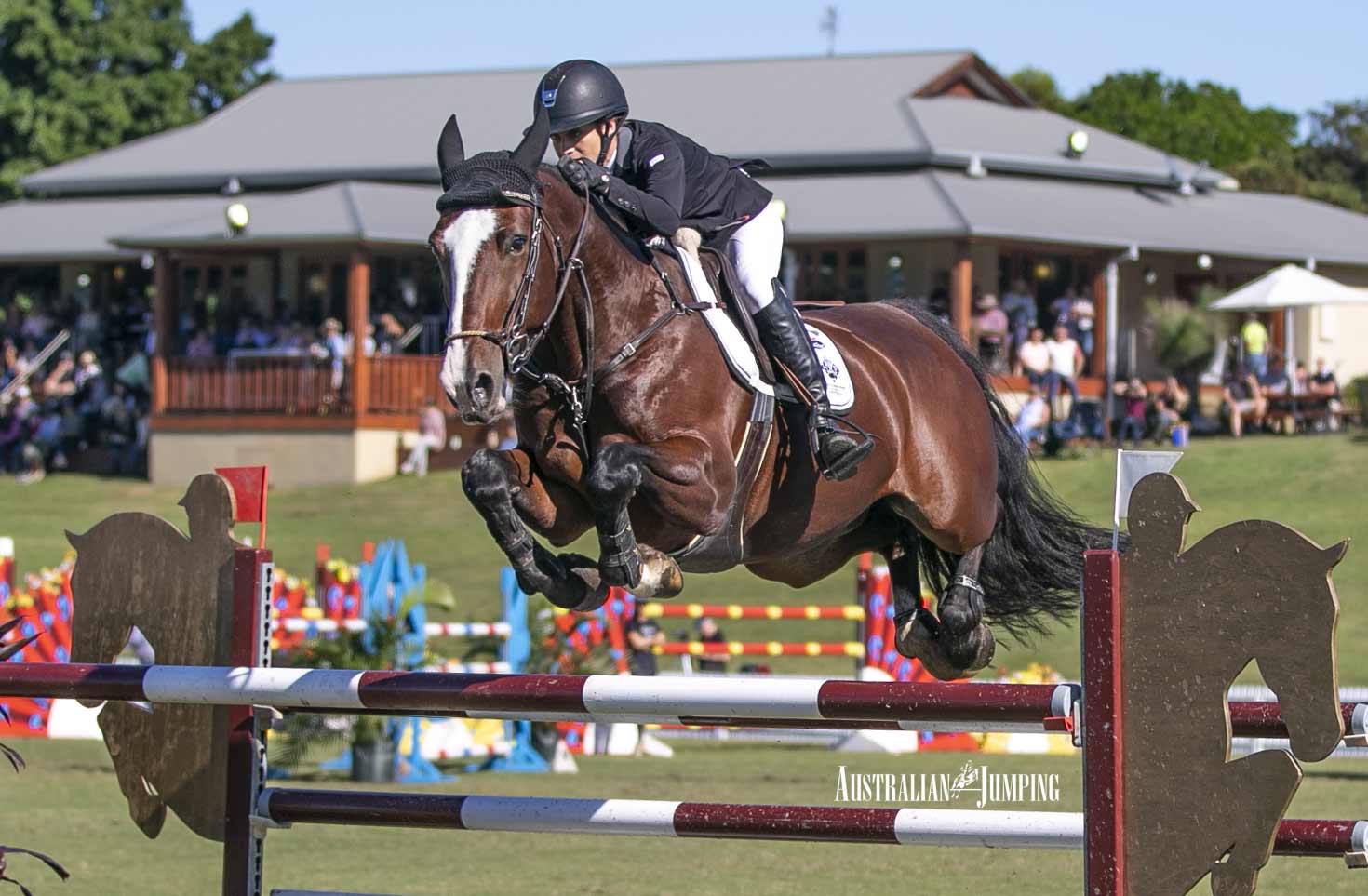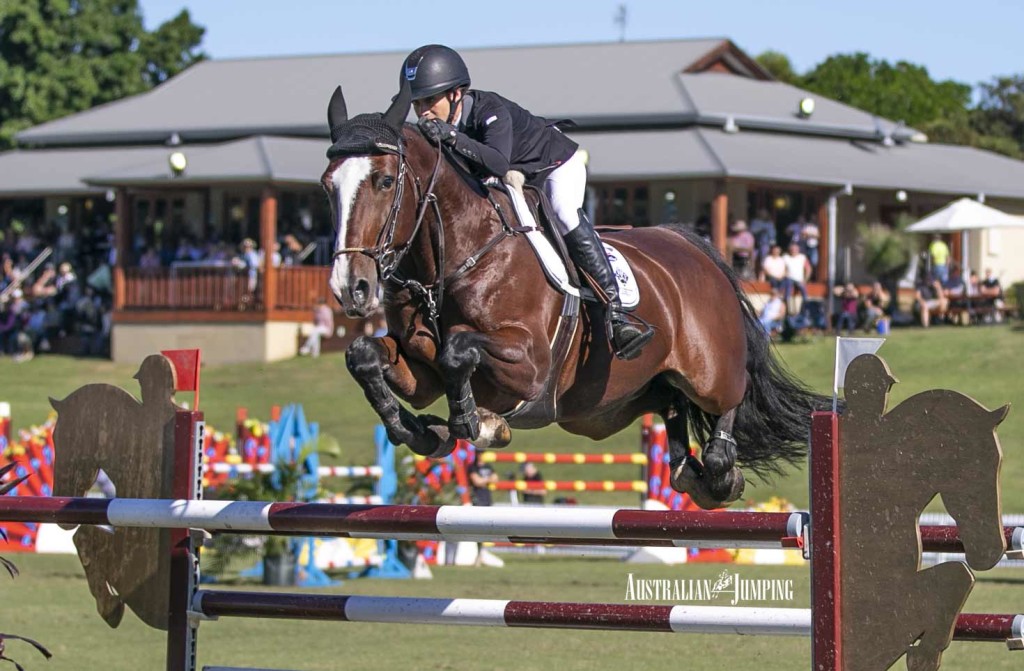 Olivia Hamood and Dada Des Brinbelles Z
Unfortunately Billy Raymont and YPH Capulet, while recording a time that would have been fast enough to take the lead, took a rail which meant no podium finish for him. Second last out was Olivia Hamood and Sundance GHP with a chance to consolidate her grip on the title. This combination went clear but their time was not fast enough to change the current podium positions. However, there was one combination that was about to try and do so. Last combination out, Paul Brent and Kabalesse Kavita knew exactly what they needed to do take the win. A clear round in less than 44.28 seconds.
Brent and Kabalesse Kavita attacked the course and as they cleared each fence, the crowd's excitement grew. When he cleared the last, the crowd cheered, which grew louder as the announcement of his time came through. 43.66 seconds meant that victory was his by just over half a second.
So Brent and Kabalesse Kavita took the win, the title and $5,500 in prize money, in a very closely fought contest. Six combinations went double clear and between the first ten combinations, only four rails were taken over two rounds. This was a jumping spectacle of the highest order, enjoyed by the large crowd.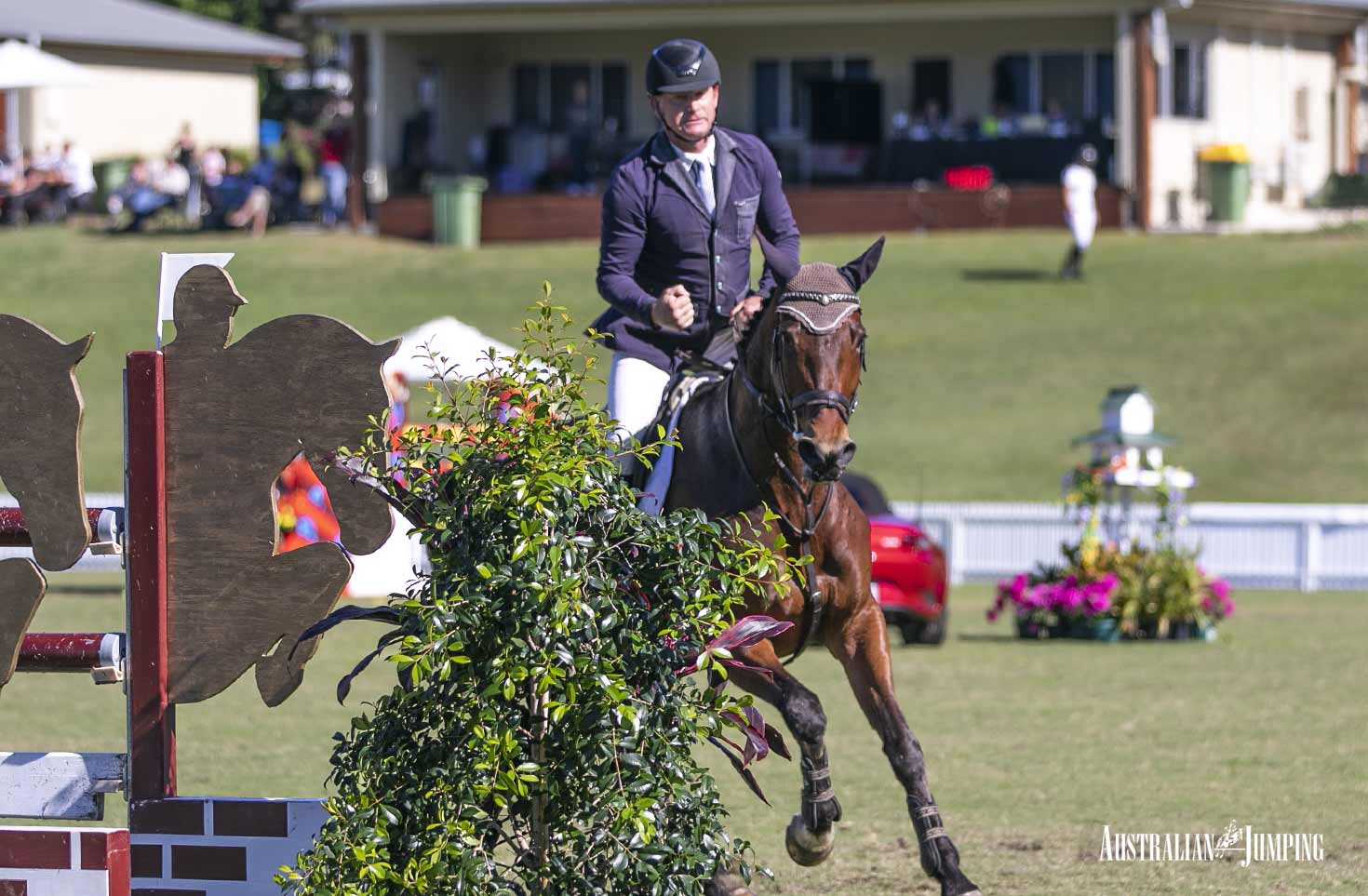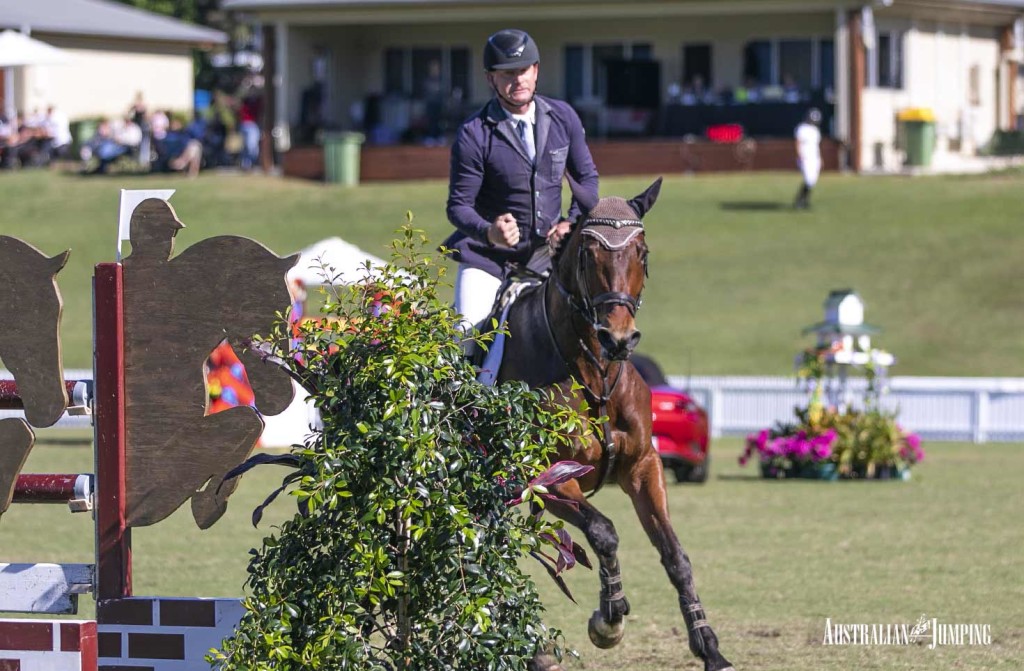 The top twelve placegetters in this class were:
| | | | |
| --- | --- | --- | --- |
| PLACE | RIDER | HORSE | $ |
| 1st | Paul Brent | Kabalesse Kavita | $5,500 |
| 2nd | Olivia Hamood | Dada Des Brimbelles Z | $2,800 |
| 3rd | James Arkins | KS Saint Patrick | $2,000 |
| 4th | Tom McDermott | Yalambi's Cassini Rosso | $1,700 |
| 5th | Olivia Hamood | Sundance GHP | $1,500 |
| 6th | Melissa Blair | Gigant Z | $1,000 |
| 7th | Billy Raymont | YPH Capulet | $700 |
| 8th | Amelia Douglass | Upperclass Z | $500 |
| 9th | James Arkins | WP Grandiamo | $400 |
| 10th | Brook Dobbin | Miranda MVNZ | $350 |
| 11th | Gemma Creighton | It's Silkbridge | $300 |
| 12th | Gemma Creighton | Gizmo (IMP) | $250 |
View Comments