Podium finish for Paul Brent in Gold Tour Second Qualifier at Takapoto
Australian Jumping
Following on from the success the Australians enjoyed in the Gold Tour First Qualifier held yesterday (click HERE), more Australians were successful in today's Second Qualifier, securing places in Sunday's final. Victorian, Paul Brent combined with his stallion Fontaine Blue VDL to come second, while the NSW based Amanda Madigan also recorded a clear round with Diamond B Vivienne to place fourth.
Advertisement


Only 16 combinations entered the Gold Tour Second Qualifier, all looking to either qualify for the final, or secure valuable practice on the Takapoto Main Arena. Half the Australian contingent entered in the tour, namely, James Arkins, Tom McDermott, Kate Hinschen and the recently returned from overseas James Paterson-Robinson. These rested from the Second Qualifier, after having secured places in the Final by virtue of finishing in the top 20 yesterday, leaving just four Australians riding today.
First of the Australians to go was Izabella Stone and Lincoln MVNZ. They took two rails to settle in third place after just six combinations on course. A couple of combinations later, the experienced Amanda Madigan and Diamond B Vivienne took to the course, to record just the second clear round and to settle in second. With no jump-off in this class, her fine performance was not going to be enough to take out the class. Amber Fuller and CP Aretino were next, however four rails meant that they had to settle for a place nearer the bottom of the field.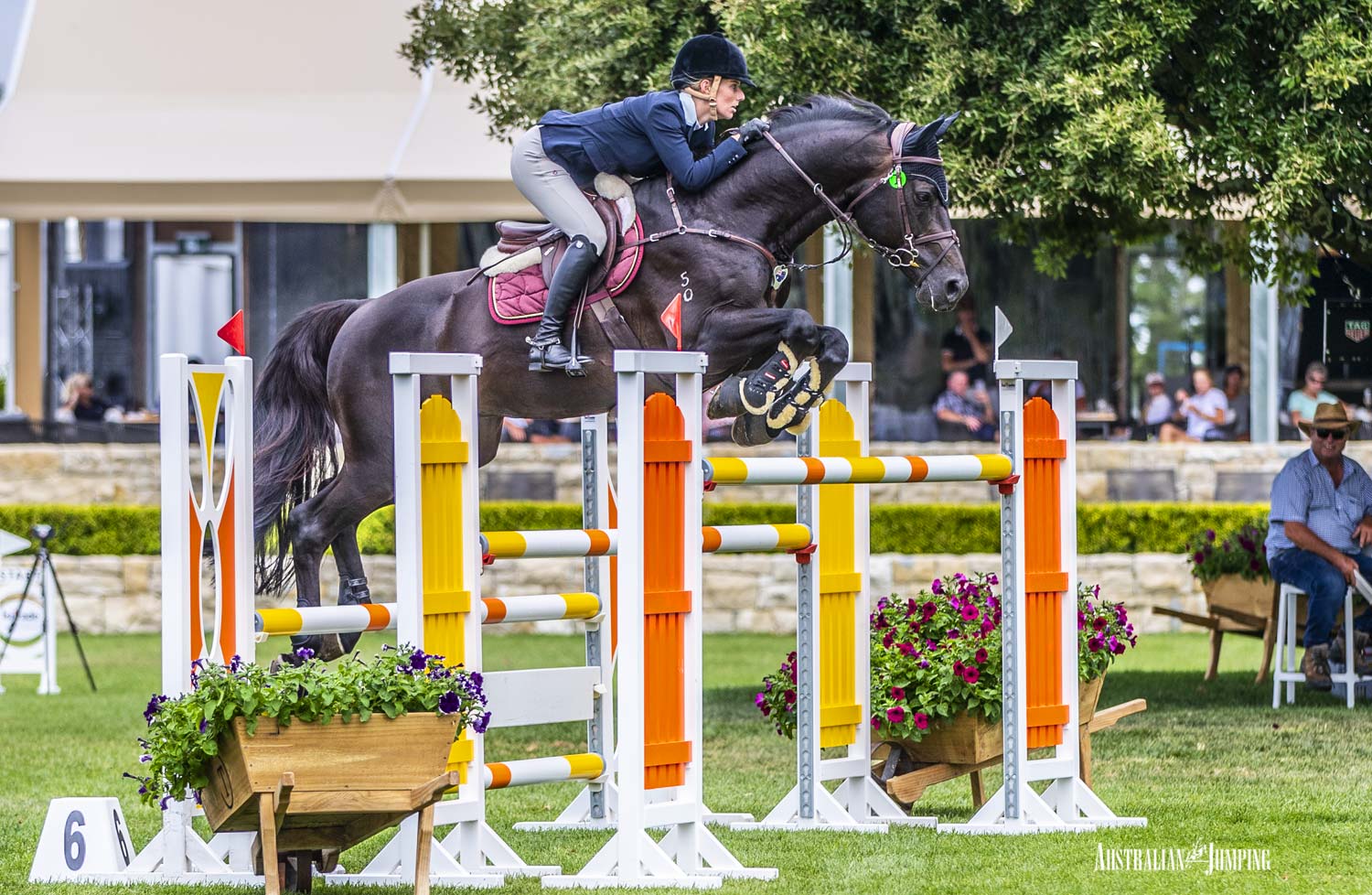 Izabella Stone and Lincoln MVNZ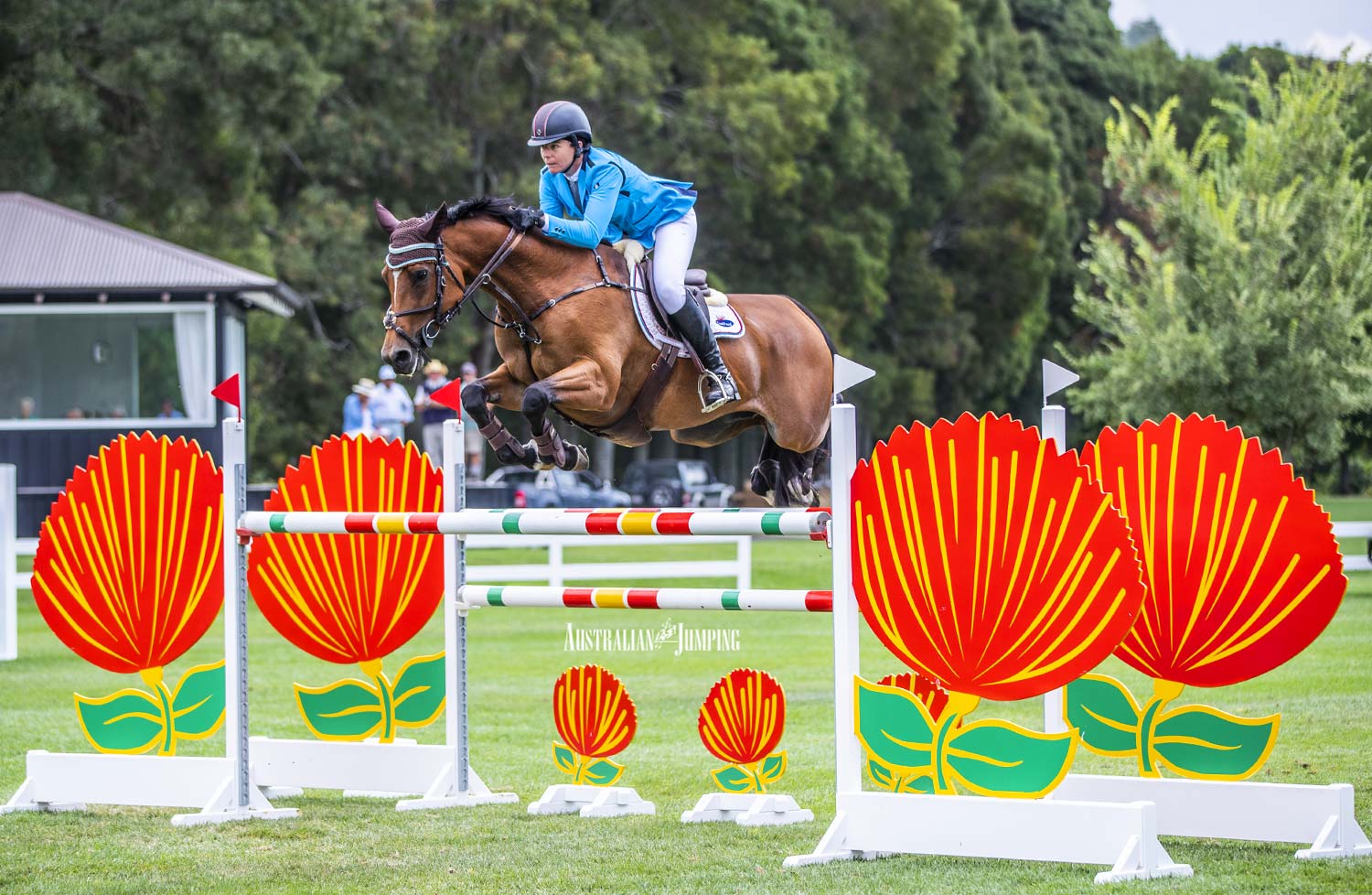 Amanda Madigan and Diamond B Vivienne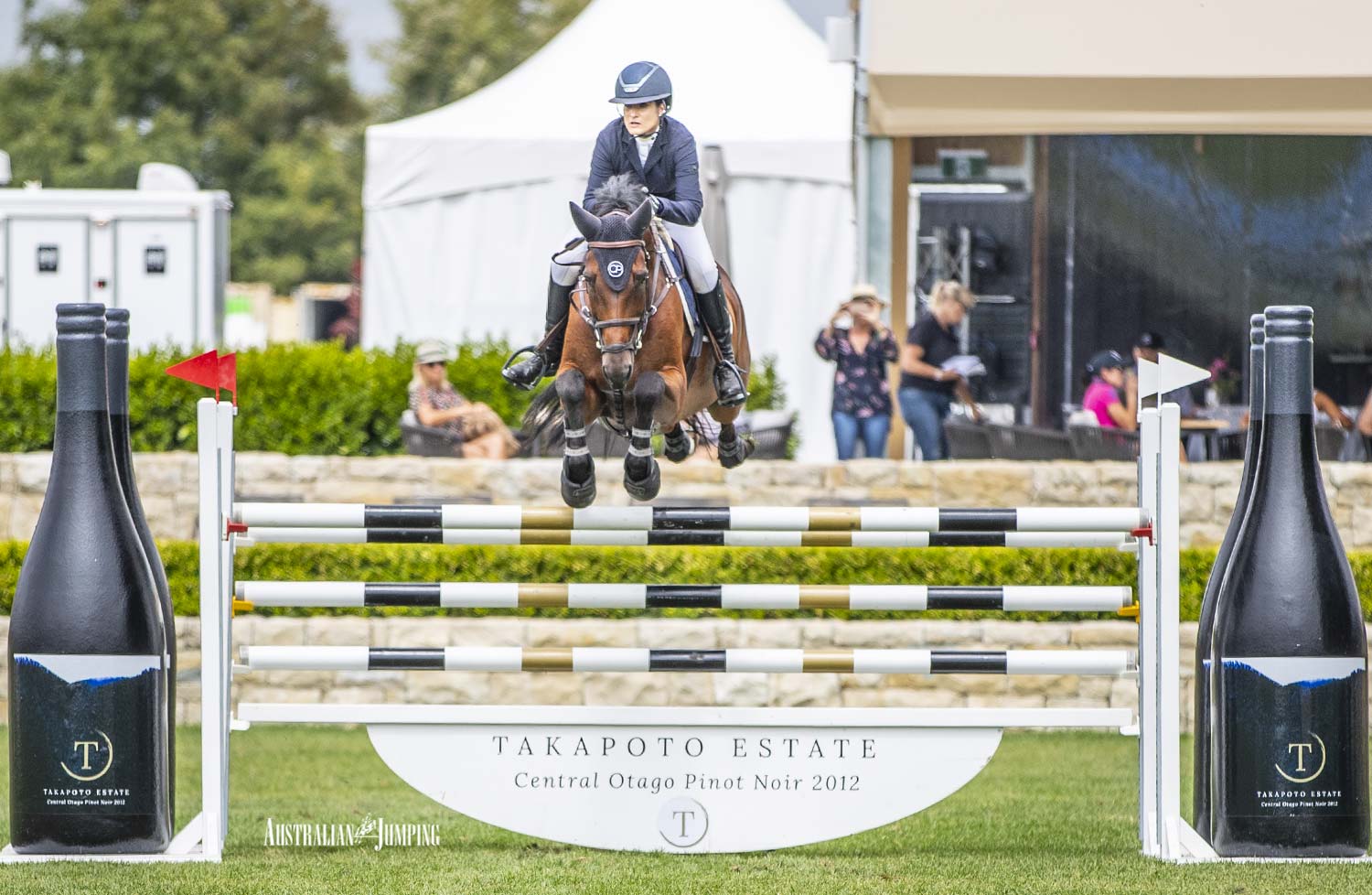 Amber Fuller and CP Aretino
Next to go were Paul Brent and Fontaine Blue VDL, who completed the course clear in 66.32 seconds to take the lead. With just five combinations to come, they were in with a great chance of taking the class, however, it was not to be. The very next combination out were young New Zealand rider Emelia Forsyth and Henton Faberge, who also went clear, shaving the smallest margin possible, just 0.01, off Brent's time. There was to be no further disappointment experienced by Brent as the remaining four combinations all recorded faults, leaving him in second place when all was done.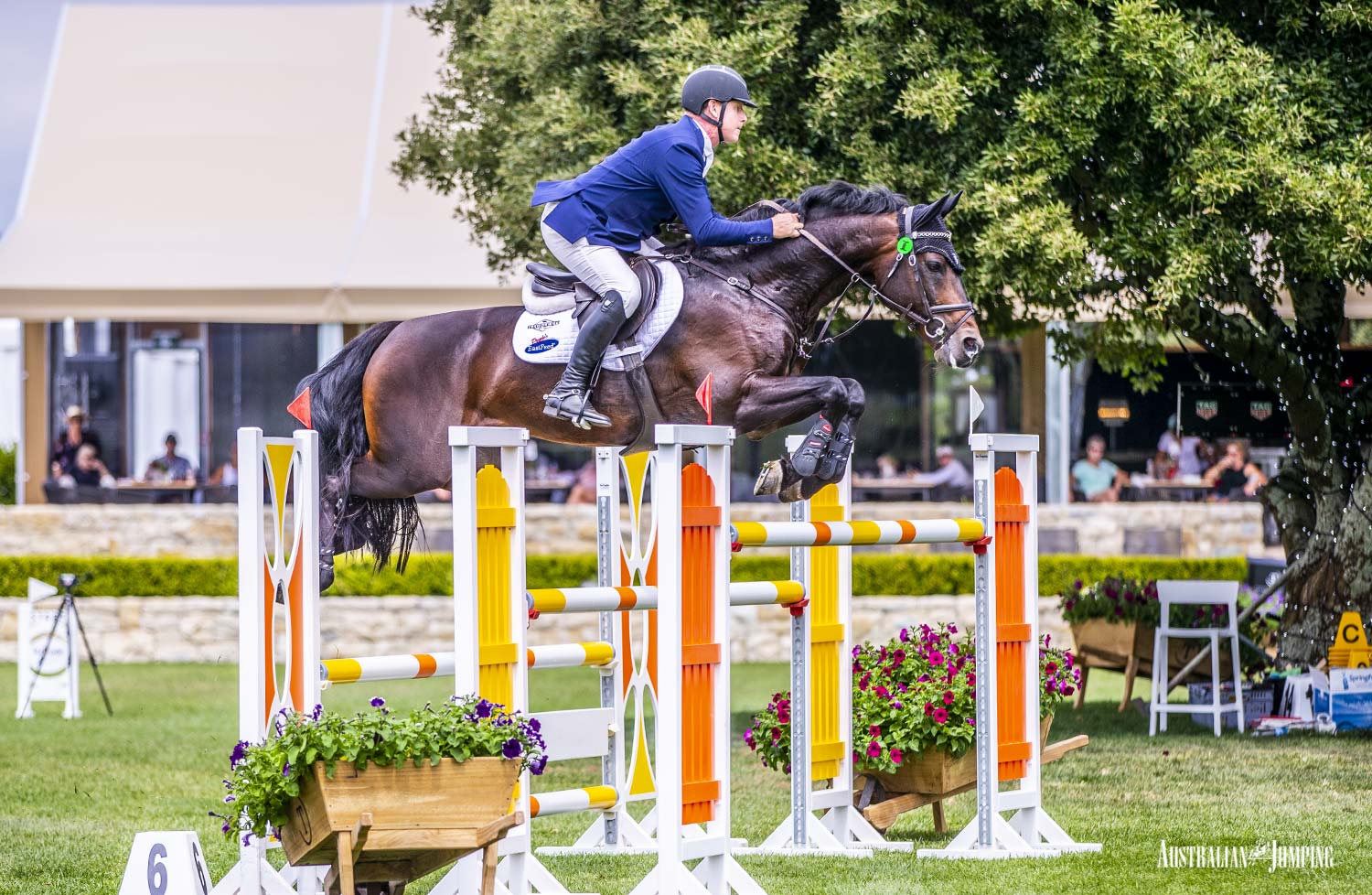 Paul Brent and Fontaine Blue VDL
The other Australian combinations placed as follows:
Izabella Stone and Lincoln MVNZ – 10th
Amber Fuller and CP Aretino – 15th
Advertisement


Australian Jumping wishes all eight Australian Combinations who are listed to compete in Sunday's Gold Tour Final, the very best of luck.
The top eight placegetters in this class were:
| | | |
| --- | --- | --- |
| PLACE | RIDER | HORSE |
| 1st | Emelia Forsyth | Henton Faberge |
| 2nd | Paul Brent | Fontaine Blue VDL |
| 3rd | Kimberley Bird | Cera Cassina |
| 4th | Amanda Madigan | Diamond B Vivienne |
| 5th | Briar Burnett-Grant | Fiber Fresh Veroana |
| 6th | Brooke Edgecombe | LT Holst Andrea |
| 7th | Annabel Francis | La Quinara |
| 8th | Sarah West | Oaks Centurian |
View Comments