Cade Hunter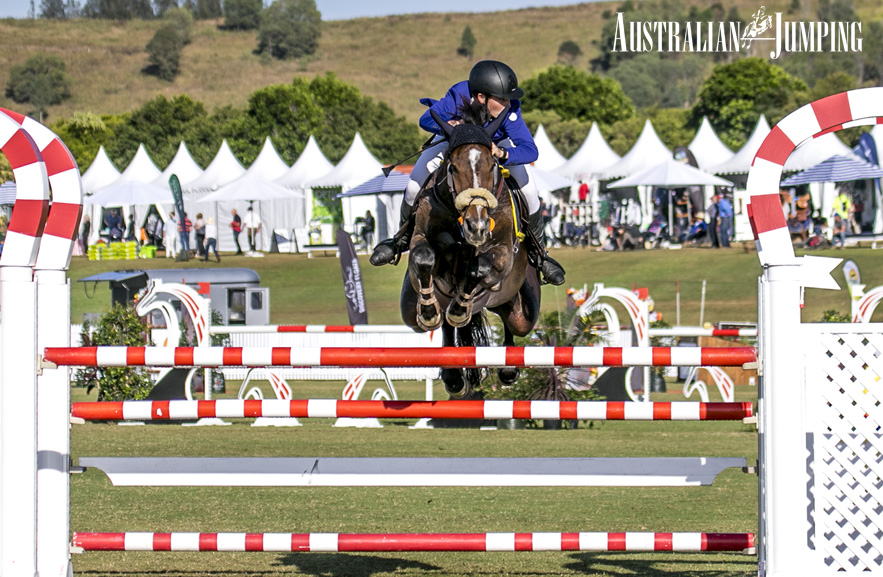 Australian Jumping
Name: Cade Hunter
Age: 18
From: Singleton, NSW
Occupation: Student
At what age did you start riding and who introduced you? Before I could walk, my mum had me sitting on ponies.
Tell us about your first horse. My first horse was named Tye and I got him when I was 5. He was one of the last Pit Ponies born at the coal mine and lived to a very old age of  40+.
How many horses do you currently have in work? I currently have 4 horses in work with a couple of young ones I work with intermittently. My current stars are Kelstar and Midnight Rock. They have both taught me so much over the years.
Do you have any future stars?  Yes I have few young ones at home out of quality mares and by some nice European stallions – thanks to my brother's breeding program.
What was your biggest competitive achievement? My Biggest achievement would have to be winning the Maurice Gordon Memorial Perpetual Trophy at Sydney Royal 3 times, equalling 3 previous winners records who have all gone on to compete at the Olympics.
Who was the biggest influence to your riding? My mother and my brother, Jake Hunter. They have taught me everything and have always been there for me.
What do you look for in a horse? A horse with a kind eye and the willingness to learn, with a good attitude and brain.
How do you prepare mentally for a big competition and how do you prepare your horse? I like to remain positive and trust that I have done everything right for myself and my horse to enable us to compete to the best of our ability. I like to try and stay as relaxed as possible and make a good plan, so that no matter what happens I always have options.  I like to make sure my horses have had a big walk, a light work, a Equissage and a bath to freshen them up.
What do you focus on when walking the course? I like to walk the course in the path I'm planning on riding it and look at it from the perspective of what my horse will see on the track. Ensuring that I know the distances and whether they will come up short or long on how I jump the previous fence is important. I like to have a couple of plans in case something doesn't go to the original plan!
What are your short and long term goals? Short term is always based off the next main show I'm working towards – currently the NSW Indoor Titles and long term is just ensuring that I am improving and hopefully one day I will find myself a horse capable of jumping some big classes.
Who is your Australian based role model? My mum, Gail Hunter
Who is your International Role model? I have a few, as there are so many great riders that I look up to, but Australian rider Rowan Willis who is my Godfather and Scott Brash are at the top of the list.
What is the best piece of advice you have been given? To have fun and do my best.
Which is your favourite horse of all time? Miss Piggy Winkle was a good old pony that was given to me to ride, but Kelstar will always be my favourite.
Tell us a few things we don't know about you. I lost my right thumb and grew a new one, I was born deaf and remained deaf until I was 14 months old.
Who are your sponsors? Tuff Rock Australia, Oakwood Cleaning Products, Pryde's Easy Feeds and OTT Jumping Equipment.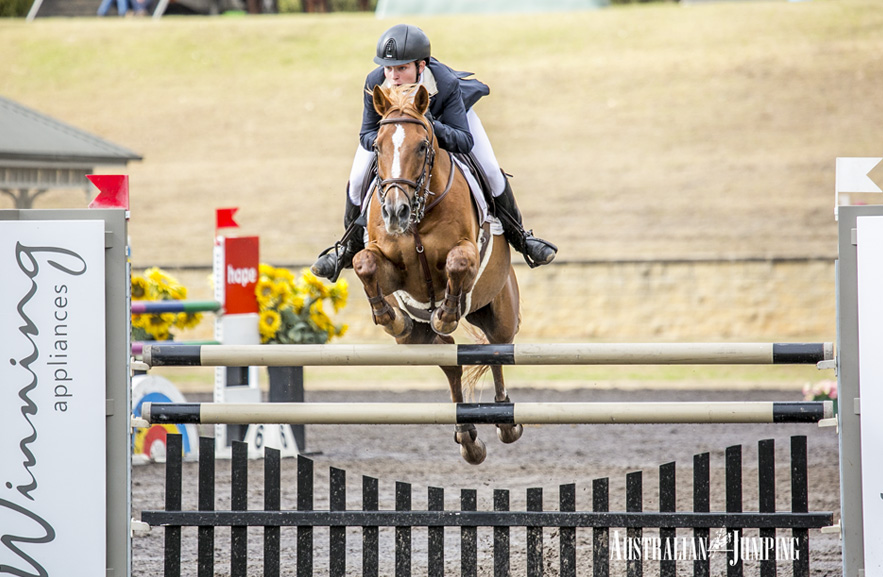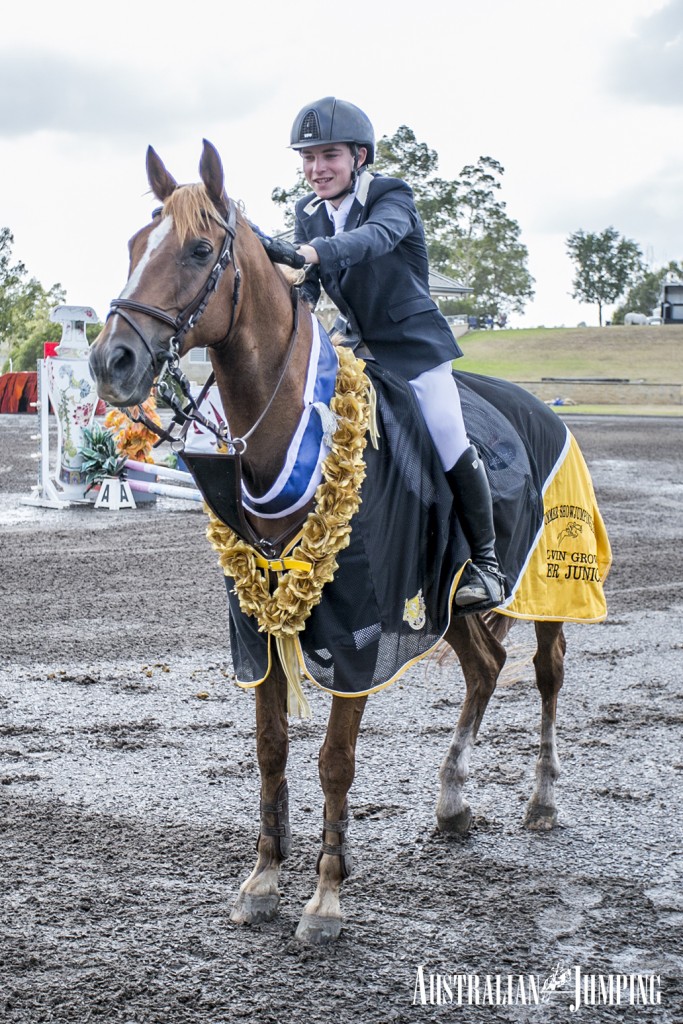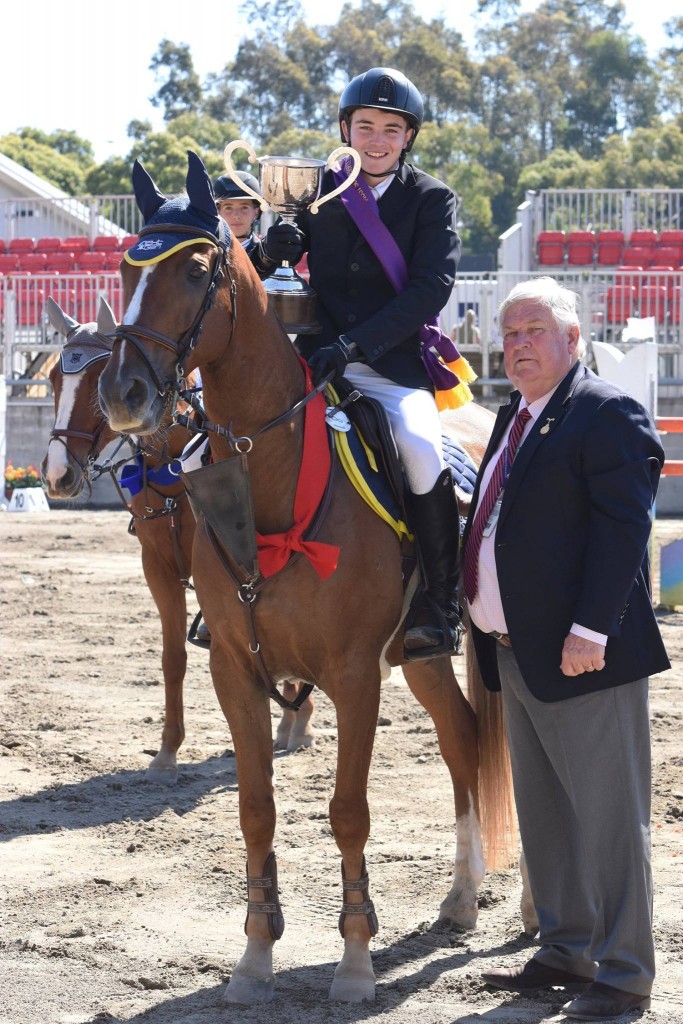 View Comments