Clint Beresford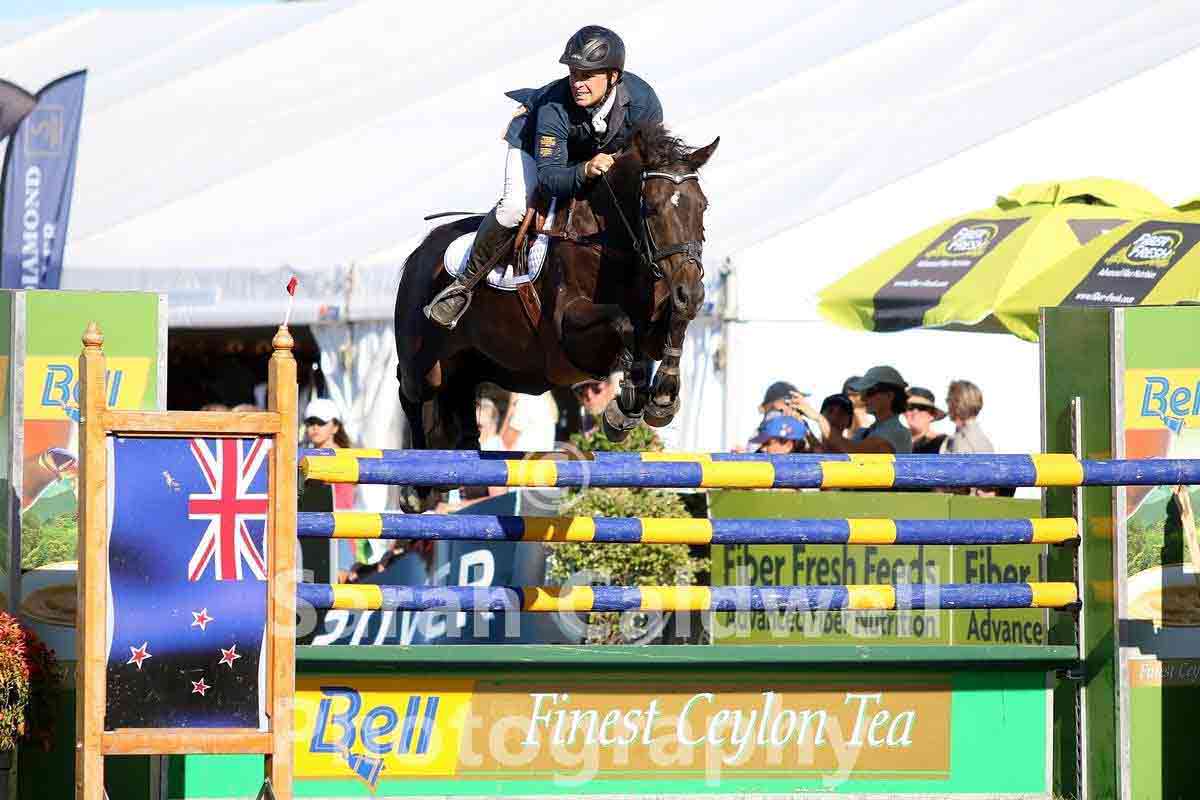 Sarah Cardwell Photography
Name: Clint Beresford
Age: 23
From: Bega NSW
Lives: Canberra ACT
Occupation: Farrier
What Age did you start riding? I first started riding when I was 7 years old. My sister started before me so I thought I would give it a go.
Who Introduced you to riding? My Grandma first introduced me to riding. She had an old black pony in her paddock that was really old and I started out riding her around the back yard.
Tell us about your first horse.My first horse was called, "Mazy". She was a little black pony that was probably 12hh and 20 years old. I rode her for my first couple of years.
How many horses do you currently have in work? At the moment I have 4 horses in full time work.
Which horse is your current star? My best horse at the moment would have to be Emmaville Jitterbug (Jason). He's such a great little horse with plenty of attitude and always tries his hardest. He's a fun horse to own and will always come home with a ribbon.
Do you have any future stars? My big grey horse, SL Donato has really turned a corner in the past 12 months and I do think he will be a top Grand Prix horse, he's only just turned 8 and already started in a couple of World Cup classes showing a lot of promise.
What was your biggest competitive achievement? I'd have to say Sydney Royal in 2014 with Jitterbug. He won 3 out of the 4 part three classes, he also was equal first in the Six Bar competition. He was leading horse of the show and also leading young horse as he was only just 8 at the time.
Who was the biggest influence to your riding? I'd have to say my long time coach, Grant Hughes. I have trained with Grant since I was about 12 years old and I owe a lot of my success to him
What do you look for in horse? I look for a horse with a good length of stride and a free, forward canter. With the course times becoming shorter these days, we need a horse that doesn't struggle with distances and can make time easily.
Which piece of gear can't you leave home without? I can't go to a show without a spare bridle and reins. I went to a show once and my bridle broke as I was getting ready for my class and it stressed me out so much I swore I'd never leave without a spare in the truck.
How do you prepare mentally for a big competition? I find that if my work and training at home leading up to a big show has been good and the horses are performing well, it puts me in a really good mind frame. I usually like to be by myself before a big class so I can really focus on the course and what I need to do.
How do you prepare your horse for a big competition? I always feel better if I can take my horse for a big trot out the morning of a big class. I find it relaxes them and also allows me to have a feel of the horse and see how it is feeling also. Just like people, horses have good and bad days and I like to know what mood my horse is in before a big class.
Describe what is important for your warm up? I don't like to over jump my horses in the warm up. I prefer to work on my flat work and get my horse listening to me, I may only jump half a dozen fences in the warm up then go in.
What do you focus on when walking the course? When I walk the course I try to think about what would the best way to ride it depending on the horse I'm riding. My two best horses, SL Donato and Emmaville Jitterbug are two completely different types of horses, so I need to adapt my ride to best suit them and that is what I figure while I walk the course.
What are your short and long term goals? In the short term, I'm focusing on establishing myself as a better rider here in Australia. I'm still quite young and new at Grand Prix level and I feel like there is a lot that I can still learn here. I hope to keep producing my two top horses and hopefully bring on a few nice young ones. My long term goal is to hopefully get over to Europe to compete and get some experience at the top level over there. Id love to see myself on the list for an Olympic Games or World Equestrian Games in the future but I know that it is a long road and I feel that I need a few more years of competition experience to be ready for that.
Who is your Australian based role model? Again I'd have to say my coach, Grant Hughes. He's been in the sport for a lot of years and he is a top trainer and rider. He has also been able to consistently produce, nice, rideable horses that have gone on in the sport.
Who is your international role model? Marcus Ehning. I've always loved watching him ride from when I was a kid, he makes it look effortless and his horses are always so well trained. He's been at the top of the game for many years and on different horses which I think shows how good of a horseman he is.
Which is your favourite horse of all time? Cornado
Tell us a few things we don't know about you? I'm a quiet person and like to keep to myself. I enjoy spending time with my friends and family. When I get time, I enjoy water skiing and kicking the footy around.
Who are your sponsors? Barastoc horse feed and Mum and Dad.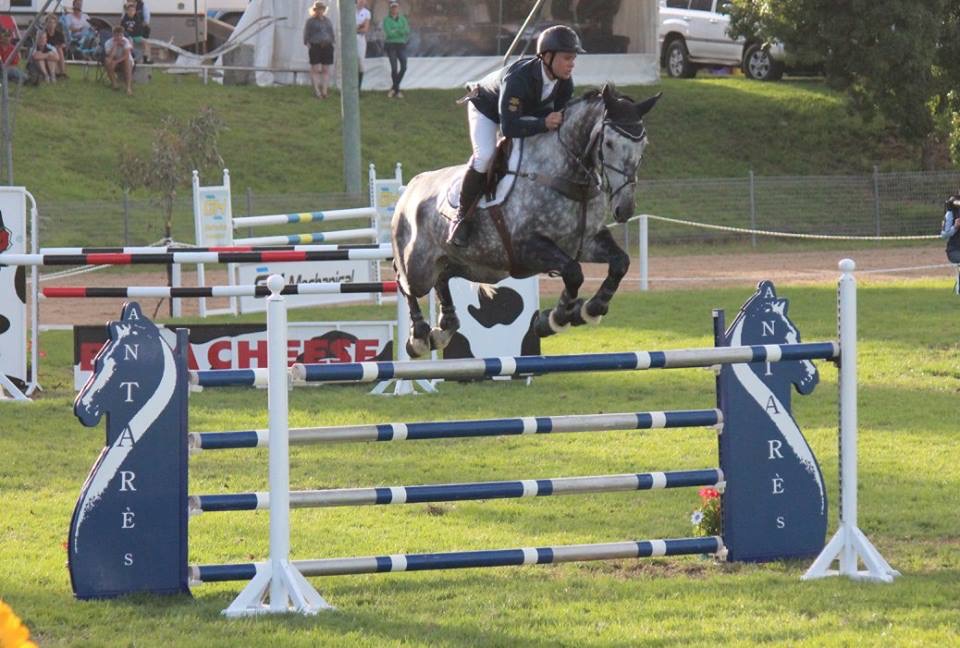 View Comments