Eva Rasmussen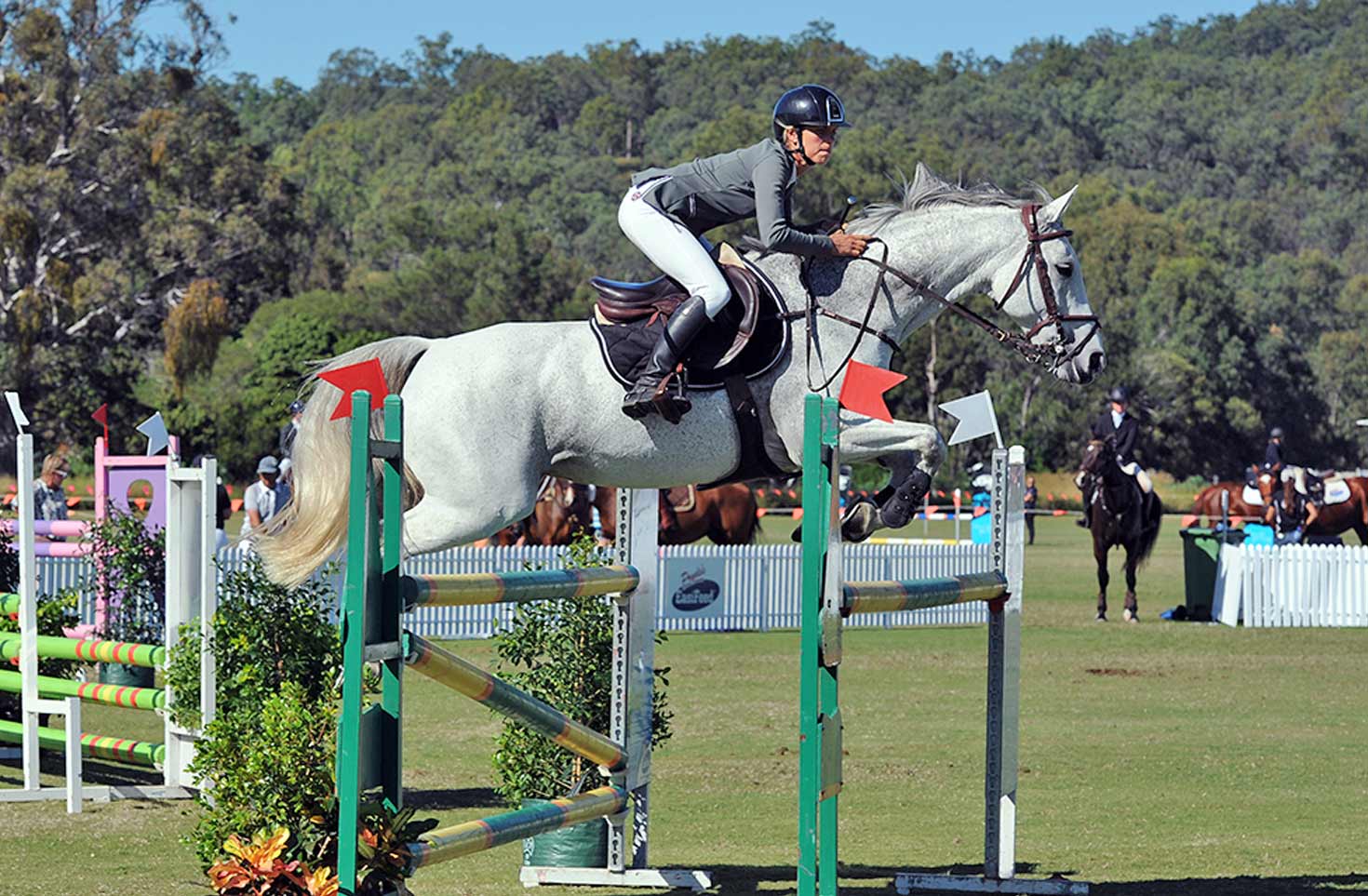 Oz Shotz
Name: Eva Rasmussen
Occupation: Full time coach and Manager of Kallaroo Park Equestrian Centre
At what age did you start riding and who introduced you? I started riding in Denmark at the local riding school at about age 6, where I lived before moving to Australia with my parents when I was about 8 years old. My mum used to ride so she was the first person who introduced me to horses. Something she probably regrets now!
Tell us about your first horse: I didn't own my first horse until I was about 12 years old. I worked odd jobs and saved up $800 to buy her from a backyard dealer out west. She was a chestnut QH mare that didn't have a name so I called her Gemma. She was gorgeous and kind and I mainly did dressage with her and I had just made the junior development program with her when she went unsound and had to be retired with navicular disease.
How many horses do you currently have in work? I've currently got 3 horses in work that are all at very different stages of their training and careers, but are funnily all related through a mare named Skye who was out of Sky High. The youngest one is a just broken in 3 year old mare who is now starting her work under saddle and going over poles. The second one is a gelding who I have had for about 12 months now and who was lightly campaigned by the breeder beforehand, and the last one is the golden child Leylah (Devil Wears Prada) who I've had for about 4 years now and definitely had the most success on.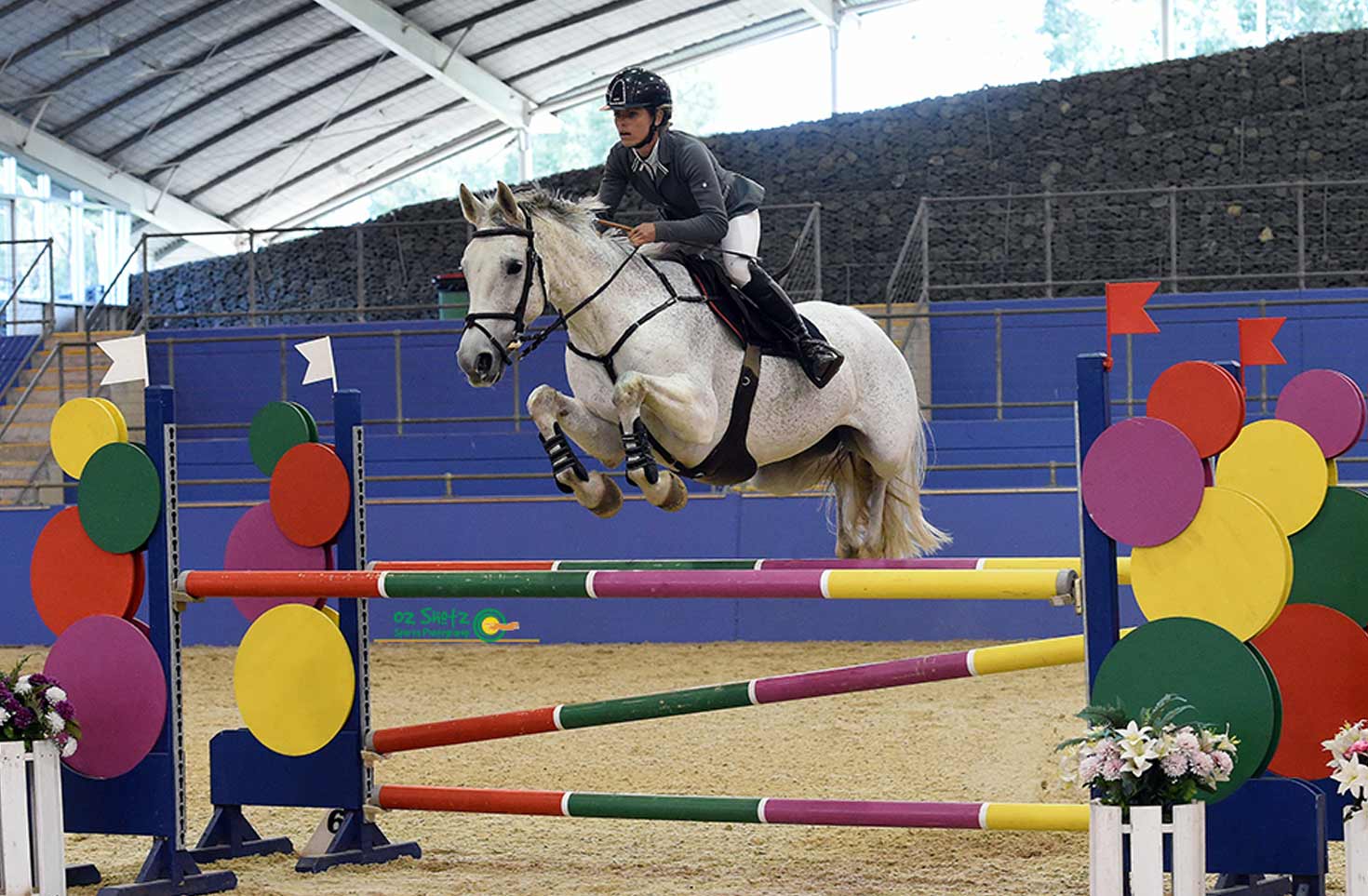 Photo Credit: Oz Shotz
Which horse is your current star and do you have any future stars? Leylah is definitely my one in a million horse! She came to me from the breeder to be sold but was so difficult I tried to hand her back as I didn't want to put my name to her! After a bit of persuasion I decided to keep her for myself and its probably one of the best decisions I've ever made! I spent quite a few years going around the lower heights with her and then had a fantastic year last year with her in the Amateur classes. Last year we had 2 embryo transfer foals out of Leylah and by JB Evolution born, so hopefully a couple of future stars there!
Advertisement
Who was the biggest influence to your riding? I think the coaches you have along the way are so important in not only influencing your riding but also shaping your opinions and attitudes towards horses in general, including their welfare. I was lucky enough to go through the Westfalian Riding School in Munster, Germany when Mr. Martin Plewa was the director, for all my coaching and riding qualifications, and he had such a strong focus on correct training principals and horse welfare. We learnt a lot about the biomechanics of horses and the psychology of how they learn, which has played a big influence to me.
I also ride regularly with James Mooney so I am always grateful for all his support and coaching, especially with Leylah over the years. I don't think we would be where we are if it wasn't for his help!
What do you look for in a horse? I definitely like riding, and look for, horses that enjoy their job. Whether it be jumping, dressage or eventing I really do want to feel as though it's a partnership, with both parties wanting to be there!
How do you prepare your horse for a big class and what is important for your warm up? Leylah is pretty amazing and will try her heart out at competitions, so I mainly just try and make sure that she is physically fit and feeling good in the lead up to the show, and then that she is relaxed and switched on during the warm up so that she can do what she does best in the ring!
What are your biggest competitive achievements to date? I would have to say a massive highlight was winning at the Sydney Royal Easter Show last year. It was Leylah and I's first time competing at the show and I really wasn't sure how she would cope with the atmosphere, but she was amazing and just knows and loves her job.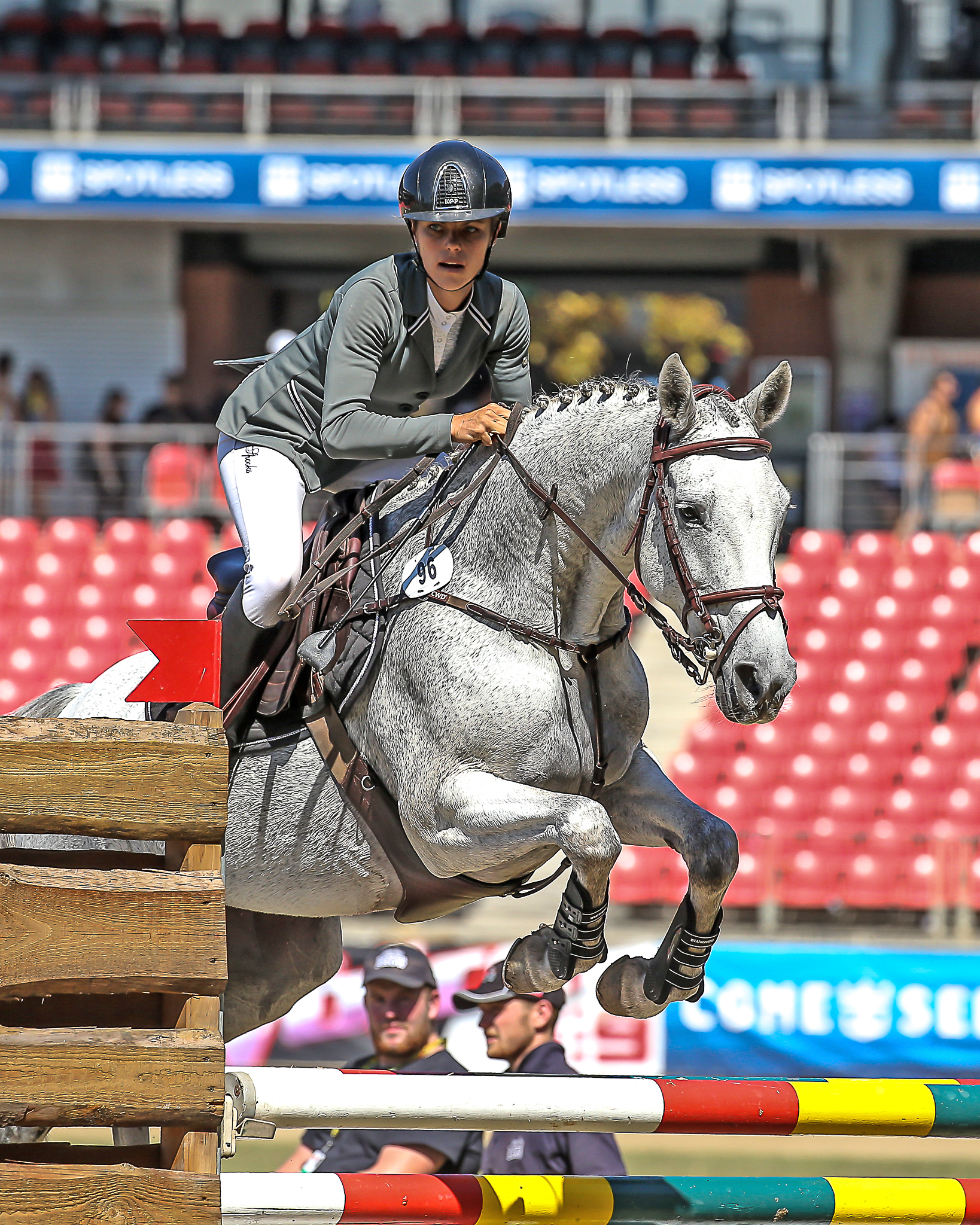 Photo Credit: Jenny Sheppard
What are your short and long term goals? Short term would be to continue to have happy and sound horses to hopefully take up through the grades and long term would be to one day jump one of these around the bigger tracks!
Who are your role models (Australian and/or international)? I have a lot of respect for all types of horse people right from the ones who produce young horses, riders competing at the top level, coaches and even riding school instructors who spend hours with the kids teaching them up/downs! I was lucky enough to spend some time with Ingrid Klimke when I lived in Germany, and for a truly all-round horse person I think she would be hard to look past as an amazing role model.
What is the best piece of advice you have been given? Slower is always faster! And don't forget to enjoy the moments along the way!
Tell us a few things we don't know about you. I started of mainly riding dressage and as an 18 year old spent 2 years in Germany and Denmark as a working pupil for an Olympic dressage rider in Germany and Sporthorse stud in Denmark. I am an Accredited Trainer A+ in the German Coaching System and went back and forth from Germany 8 times in my 20's to do all my coaching/riding levels. Before running Kallaroo Park Equestrian Centre and coaching full time I worked in the corporate world and I am a qualified Real Estate Agent!
View Comments